Branded residences, the must-have home for high rollers? How five-star hotel brands Mandarin Oriental, St. Regis and Raffles are cashing in with luxury apartments catering to the uber-rich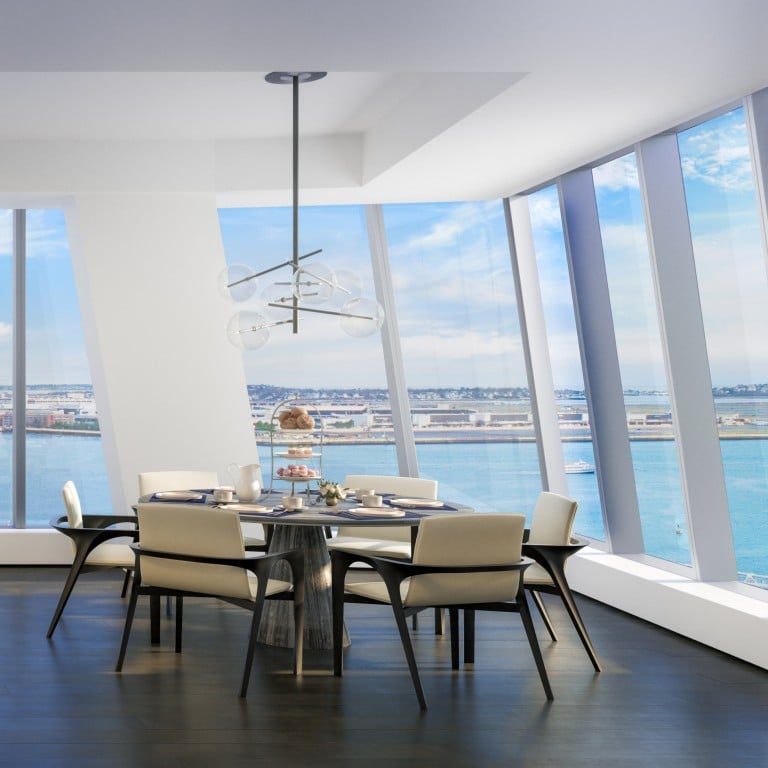 What's in a name? Quite a bit, it would seem, when it comes to branded residences. Though relatively new to Asia, they occupy a premium niche in residential property worldwide, with data from Knight Frank suggesting that branded residences cost an average of 25 to 35 per cent more than a comparable non-branded home.
Victoria Garrett, head of residential, Asia-Pacific, Knight Frank, says it's not just the name that makes these properties worth more – the comfort and exclusivity they offer are compelling draws for potential buyers, especially those looking for second homes.
Asian properties already command some of the highest premiums globally with residences at Four Seasons in Kyoto, Japan, going at a 150 per cent premium in 2019 (the latest data available), while at some branded properties in Bangkok, Thailand, the mark-up was as much as 132 per cent.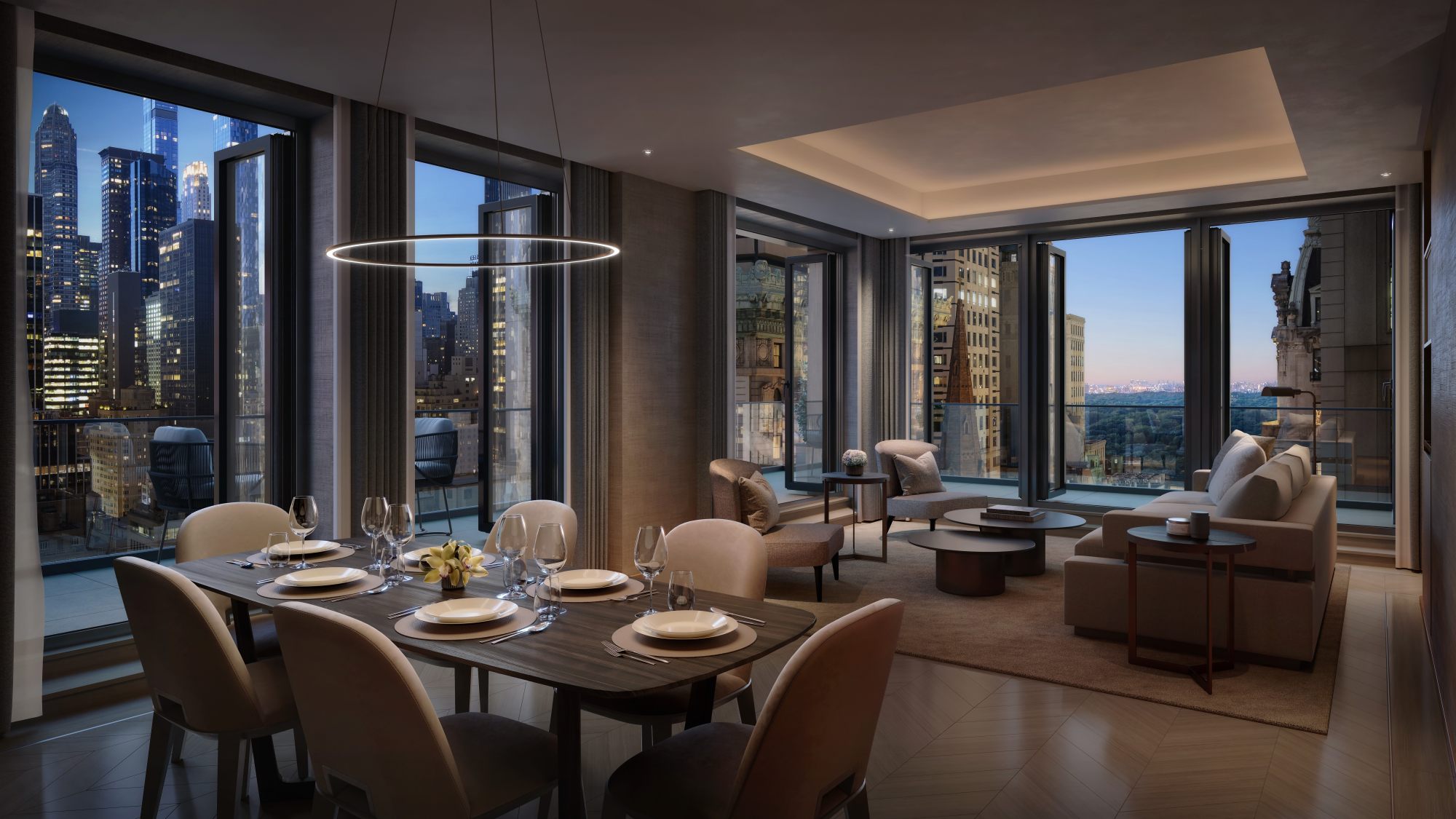 "Premiums against unbranded luxury residences are generally driven first by the brand connection, as well as the services offered," Garrett said. "The higher buy price and rental premiums for branded residences can be attributed to their large size and high-end design, as well as exceptional amenities. It is also convenience at a price, as such developments provide owners with personalised concierge services, top-notch hospitality and a full range of housekeeping services."
Mark Harvey, head of international at Knight Frank, believes the concept of hotel-branded residences is all the more salient in a post-Covid-19 world as high-net-worth individuals aspire to a more personalised and intimate residential offering where they can enjoy privacy with world-class amenities and services, but without the volume of guests one would find in a classic hotel.
He sees a particular uptake of demand in New York – where the first true branded residence, The Sherry-Netherland hotel in Manhattan, opened its doors in 1927 – following the gradual reopening of international travel corridors. Many potential foreign buyers, Harvey believes, have been "waiting in the wings since early 2020".
"The Manhattan residential market has always attracted a global following, and with the growth of ultra-high-net-worth-individuals set to increase by 25 per cent between 2021 and 2026, demand for such exceptional residences is set to grow significantly in the years to come," he said.
Mandarin Oriental Residences in New York and LA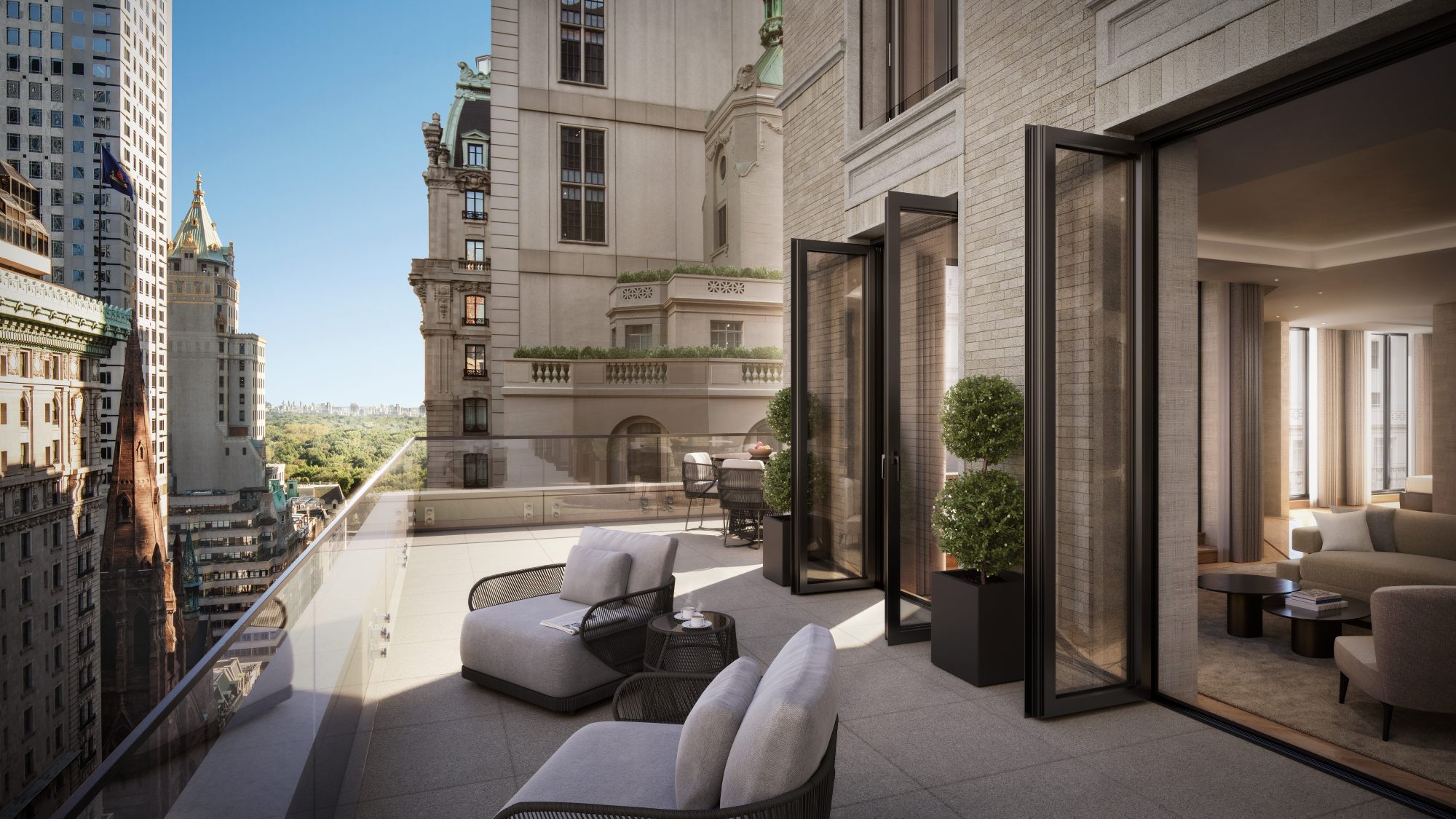 The highly anticipated Mandarin Oriental Residences at 685 Fifth Avenue are slated to open later this year.
Being developed on the corner of Fifth Avenue and 54th Street in an elegant 1920s building, the development offers Central Park views from the beating heart of Manhattan's most prestigious district.
Surrounded by legendary restaurants and stores like Saks Fifth Avenue, Bergdorf Goodman, Tiffany & Co., Chanel and Cartier, residents of the 69 flats (including three penthouses) will live in quintessential New York glamour in a Beaux-Arts building, first home to the pioneering cosmetics brand Dorothy Gray, whose showroom and salon helped transform Fifth Avenue into a destination for luxury retail.
In the century since, the building has hosted many illustrious tenants, notably the global headquarters of fashion house Gucci.
Amenities include a fitness centre, spa, salon, rooftop pool and lounge, all managed by Mandarin Oriental, with dining experiences curated by Michelin-starred chef Daniel Boulud. Residents will have exclusive access to Boulud Privé, the restaurateur's first private dining offering in New York City, an indoor/outdoor venue set against a backdrop of city views.
The property is being developed by SHVO, which will also open Mandarin Oriental Residences, Beverly Hills, later this year.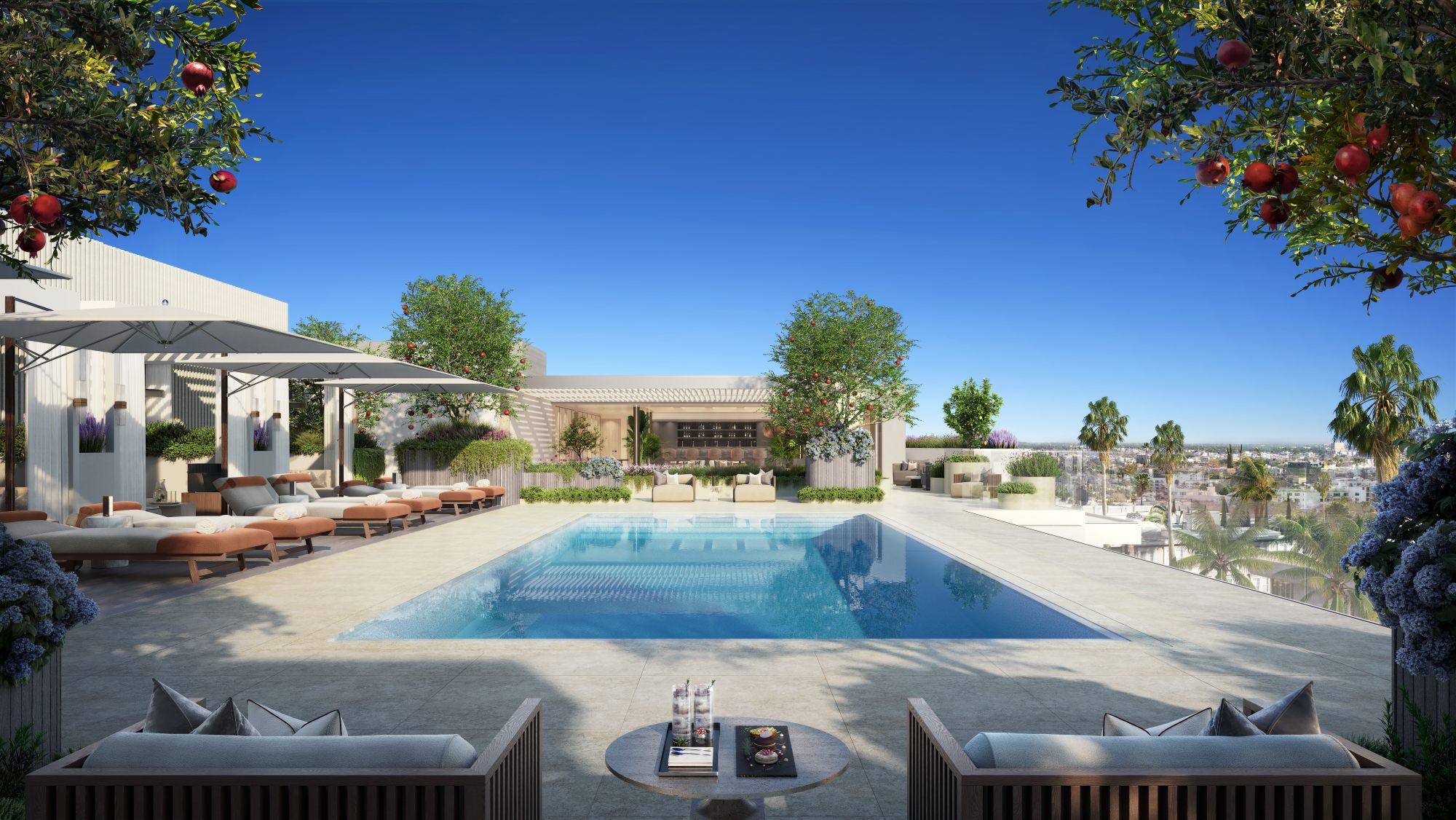 Michael Shvo, founder and chairman of SHVO, says bringing the service and amenities of renowned hospitality brand Mandarin Oriental to the company's two new residential projects will create "the ultimate hotel-living opportunity, but without the hotel guests".
"Additionally, these projects are in some of the world's most coveted postcodes, offer complete privacy, Michelin-starred dining experiences and the ultimate convenience – turnkey residences. No detail was overlooked," he said.
In California, Mandarin Oriental Residences, Beverly Hills puts residents just moments from Rodeo Drive and the famed "Golden Triangle". Known as a destination for luxury, the neighbourhood offers a variety of acclaimed restaurants and high-end shopping.
Five-star amenities include a private porte-cochère with valet parking, rooftop sanctuary with a pool, daybeds, lounge chairs and cabanas, a spa with a steam room and sauna, state-of-the-art fitness centre with Technogym equipment, and indoor-outdoor yoga and meditation spaces – all managed and serviced by Mandarin Oriental. Boulud is also curating the dining experiences here, making his West Coast debut in servicing the private rooftop lounge, offering exclusive in-home dining options for owners, and operating a restaurant at the base of the building.
St. Regis Residences, Boston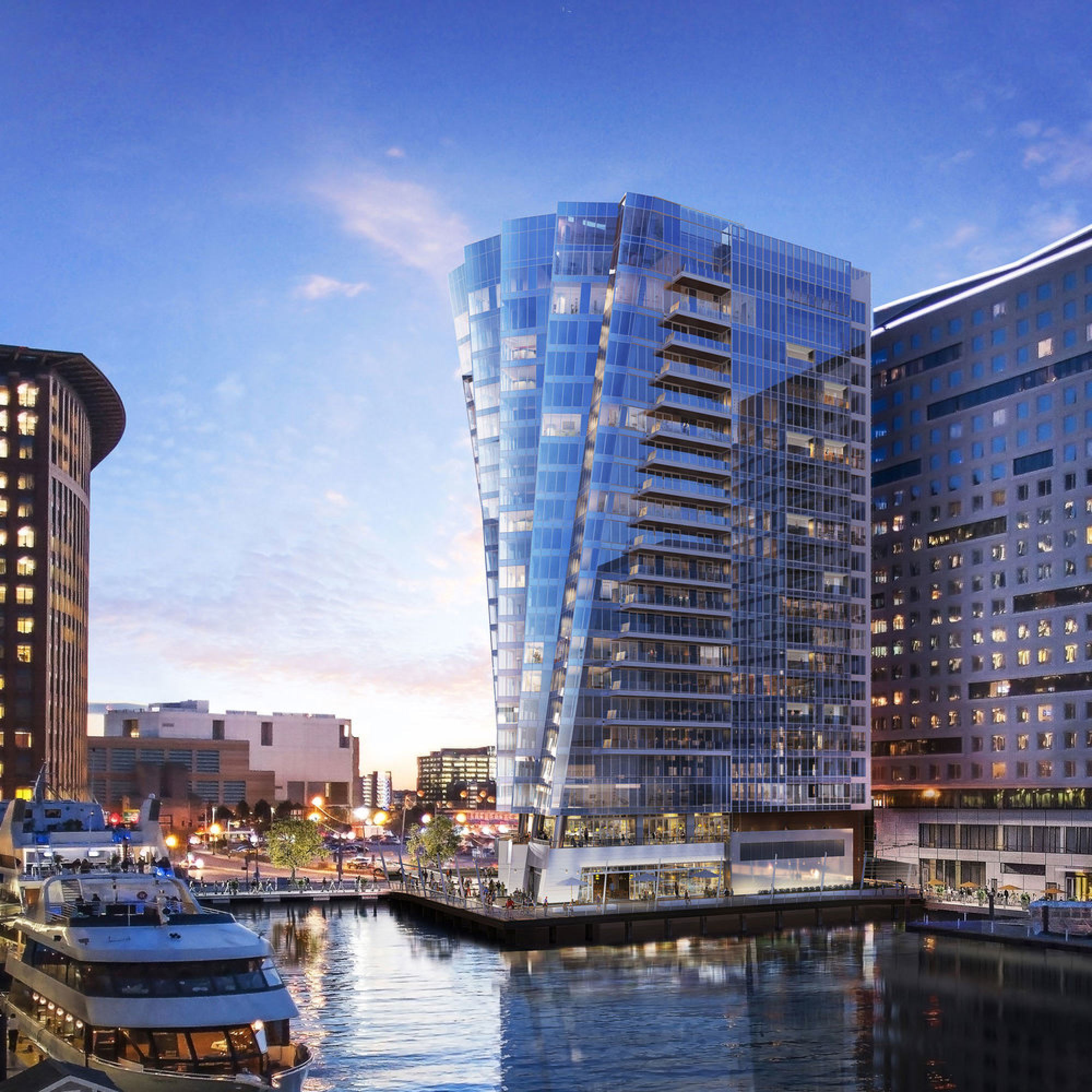 Also set for completion this year are The St. Regis Residences, Boston. Jon Cronin, founder and principal of the developers, Cronin Development, says this will be the first branded residential property in Boston to offer hotel services without an attached hotel.
"Throughout the luxury market, buyers are increasingly gravitating towards exceptional service and highly curated, club-like lifestyle experiences," he said. "We saw an opportunity to create something new and provide our owners with the impeccable service and dedication that St. Regis is renowned for, while maintaining their privacy in a residence-only property. The offering has been incredibly well received in the market."
Residents will have access to 12,000 sq ft of amenities within the building including a mosaic waterfall-edge swimming pool with adjacent terrace overlooking the harbour, as well as a jacuzzi, steam room and sauna, spa, fitness centre, wine vault, multi-sport simulator, water-facing lounge with bar, library, boardroom and business centre and catering kitchen.
The location in Boston's Seaport District places residents moments from restaurants, elite schools, shopping, green space and institutions such as The Institute of Contemporary Art, Boston Children's Museum, World Trade Centre and Leader Bank Pavilion. A marina, ferries and seaplanes on the waterfront provide easy access to New York City, Martha's Vineyard, Nantucket and more.
OWO Residences By Raffles, London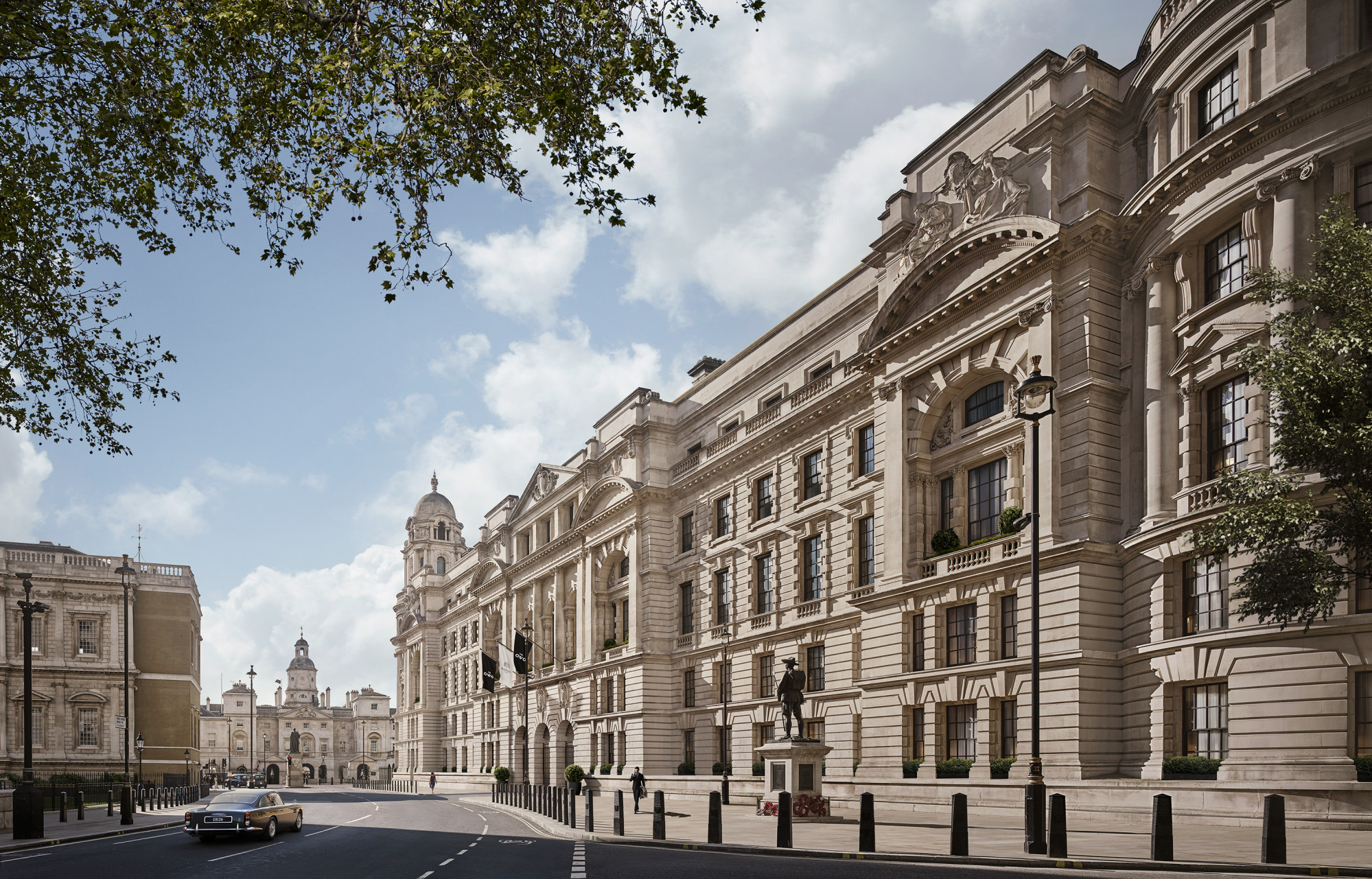 For those looking for a new branded residence in London, The OWO Residences by Raffles will open its doors this winter. Owners will have access to 30,000 sq ft of amenities including a residents' garden by leading landscape designer Marcus Barnett, multiple lounges, meeting and work spaces, a dedicated lobby and guest VIP room, games room and 16-seat cinema, a gym, private treatment suite and studios, as well as valet parking.
Upon completion, residents will also have access to the 20-metre hotel pool and separate vitality pool, The OWO's destination spa, and nine restaurants and three bars, including three dining experiences led by Michelin-starred chef Mauro Colagreco, making his London debut.
Prices for a two-bedroom residence start at £7.1 million (US$85.7 million).
Buying guide
What you can buy from US$2 million
A one-bedroom flat at the St. Regis Residences, Boston, US. Located on the Boston Seaport waterfront, the building provides residents with 12,000 sq ft of luxury amenities and easy access to New York City via a marina, ferries and seaplanes. Two guest suites are also available to accommodate residents' visitors. Prices range up to US$14.9 million for a four-plus bedroom home.
What you can buy from US$3.6 million
A one-bedroom flat at Mandarin Oriental Residences, Beverly Hills, just moments from luxury shopping and restaurants on Rodeo Drive and the famed "Golden Triangle". Five-star amenities include a rooftop pool, spa, yoga and meditation spaces, and Michelin-starred dining. Two-bedroom residences start at US$6.3 million, and three-bedroom at US$9.5 million. Penthouse pricing is available on request.

Housed in Gucci's former Manhattan home, the 69-apartment Mandarin Oriental Residences at 685 Fifth Avenue is a stone's throw from Tiffany & Co., Chanel and Cartier boutiques
In central London, OWO Residences By Raffles offers buyers access to 30,000 sq ft of amenities, including a 16-seat cinema, gym, valet parking, nine restaurants and three bars