The biggest private jet you can hire? Inside a luxury VIP Boeing 757 plane, complete with beds and living spaces – now taking bookings for the Fifa World Cup Qatar 2022
How do the uber-rich like to get around?
Private jet, of course
! But not all private jets are created equal, which means when it comes to hiring out some wings for your next outing, big spenders want to be on top of the latest news, trends and hottest releases.
Why private aviation is booming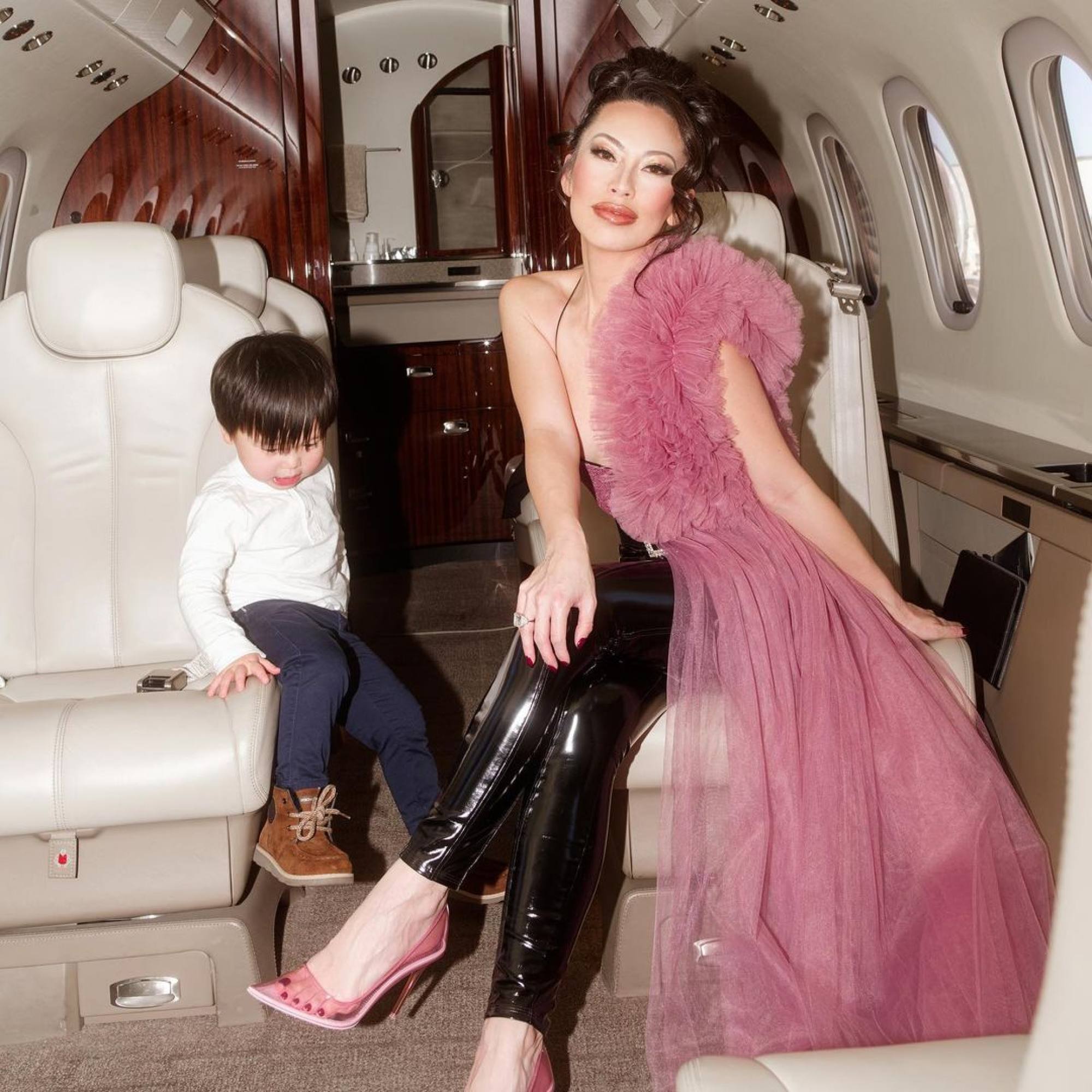 Private aviation has been booming since pandemic health concerns – coupled with the ongoing summer chaos that has seen thousands of flight cancellations and hundreds of bags lost – has prompted people to switch to their own wings.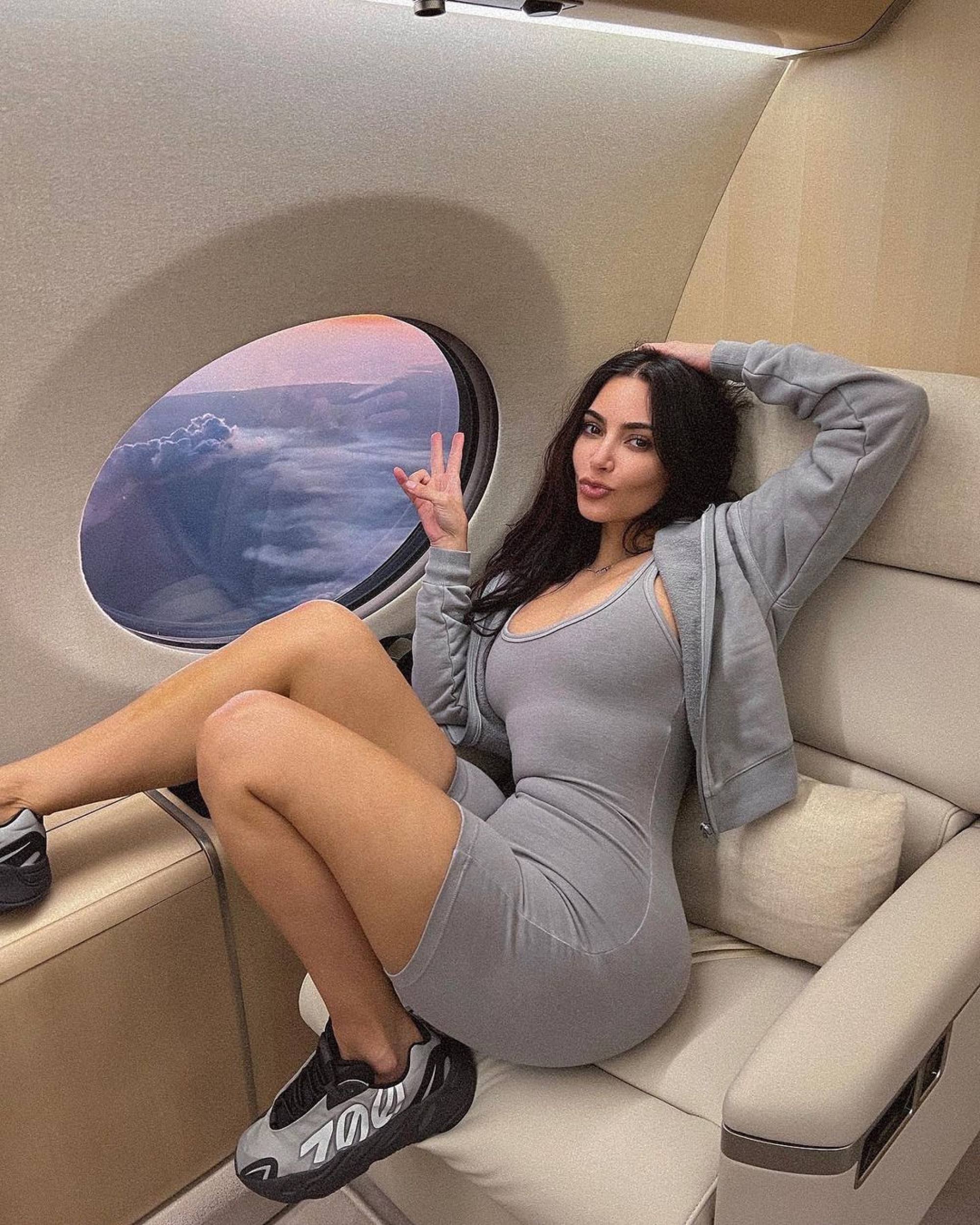 NetJets and VistaJet, two of the world's biggest private charter companies, have both seen increased demand for private flights. VistaJet reported a 29 per cent increase in passengers over the last year – 71 per cent of that are people who switched from commercial flying. Meanwhile, NetJets recorded a 72 per cent increase in business since the pandemic.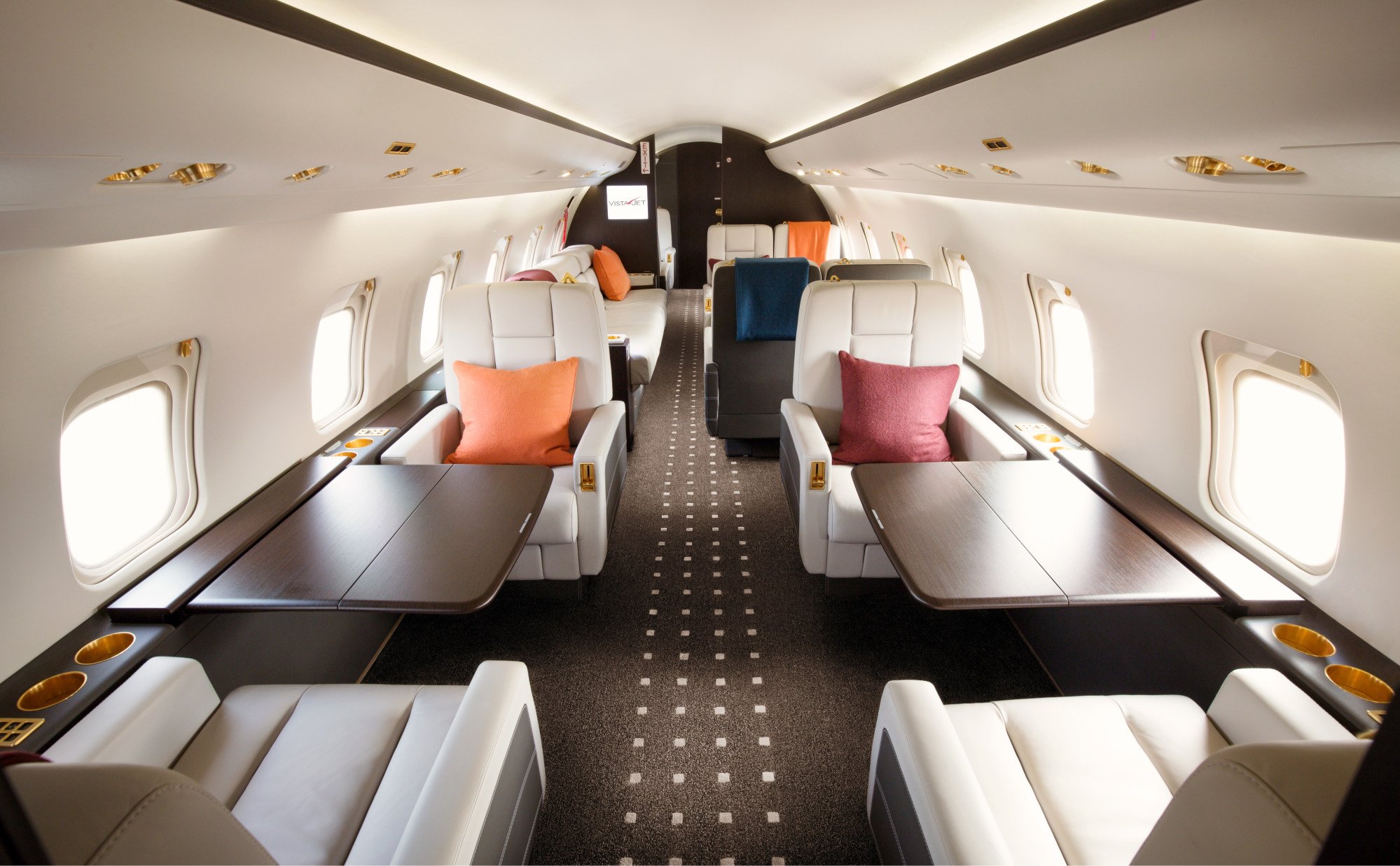 With private charters on the rise, companies are eager to get more VIP options available for deep-pocket customers – like a converted VIP Boeing 767 and a converted VIP Boeing 747-8i, which is the world's largest private jet.
The biggest jets on the market?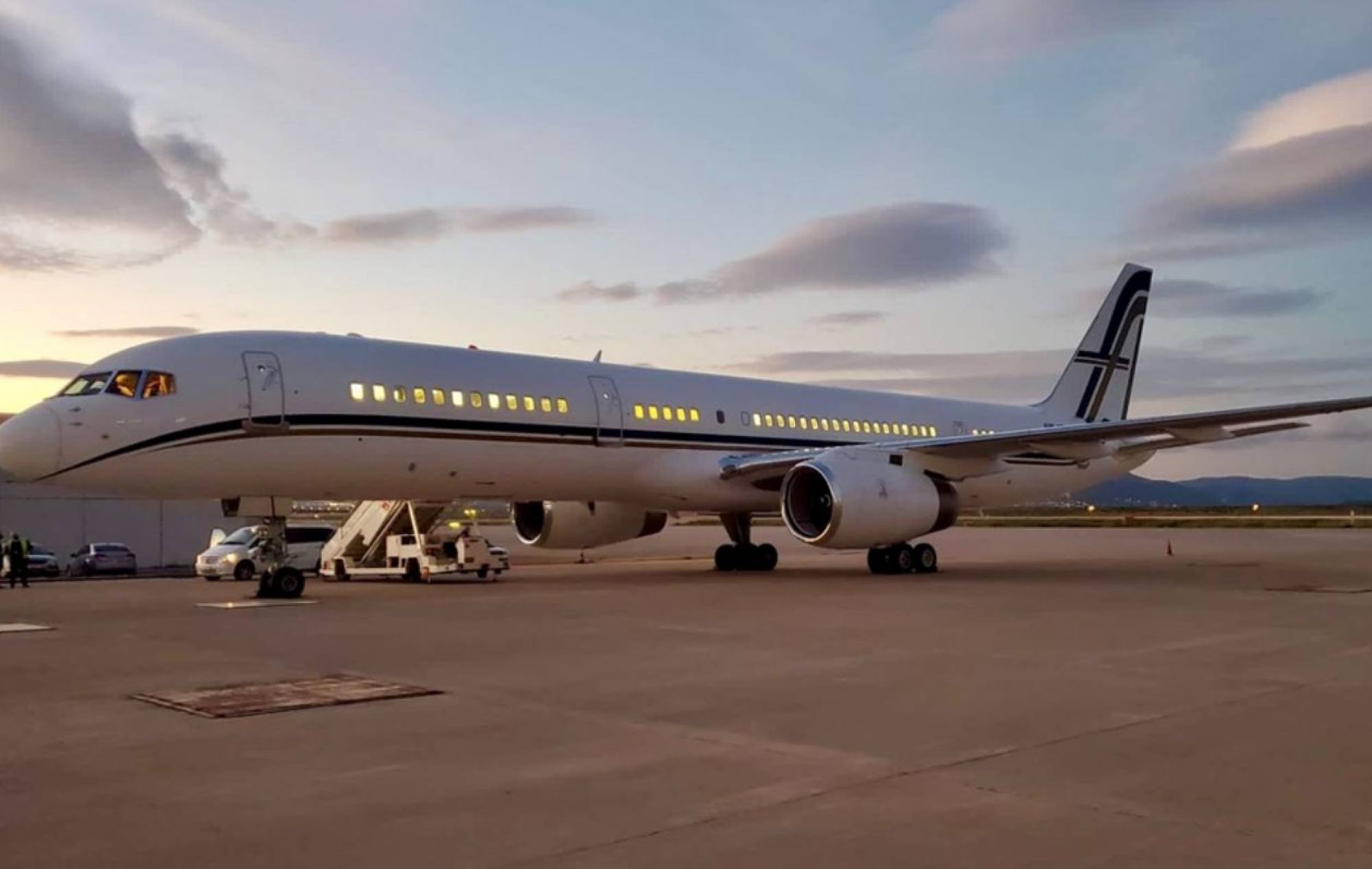 In the same league is this-VIP Boeing 757-200 operated by private charter company Freedom II. Having first entered service in 1999 with bankrupt low-cost charter carrier ATA Airlines (American Trans Air), the converted Boeing 757 served Russia's defunct Air Bashkortostan before becoming a VIP private jet in 2008 with Greek operator GainJet Aviation.
The 62-seater plane was registered to Freedom II in December 2021. The jet "bridges the gap between private charter and scheduled services", according to ACC Aviation, which manages and markets the jet in partnership with charter broker Perigean Aviation.
Inside the extra extravagant all-VIP Boeing 757-200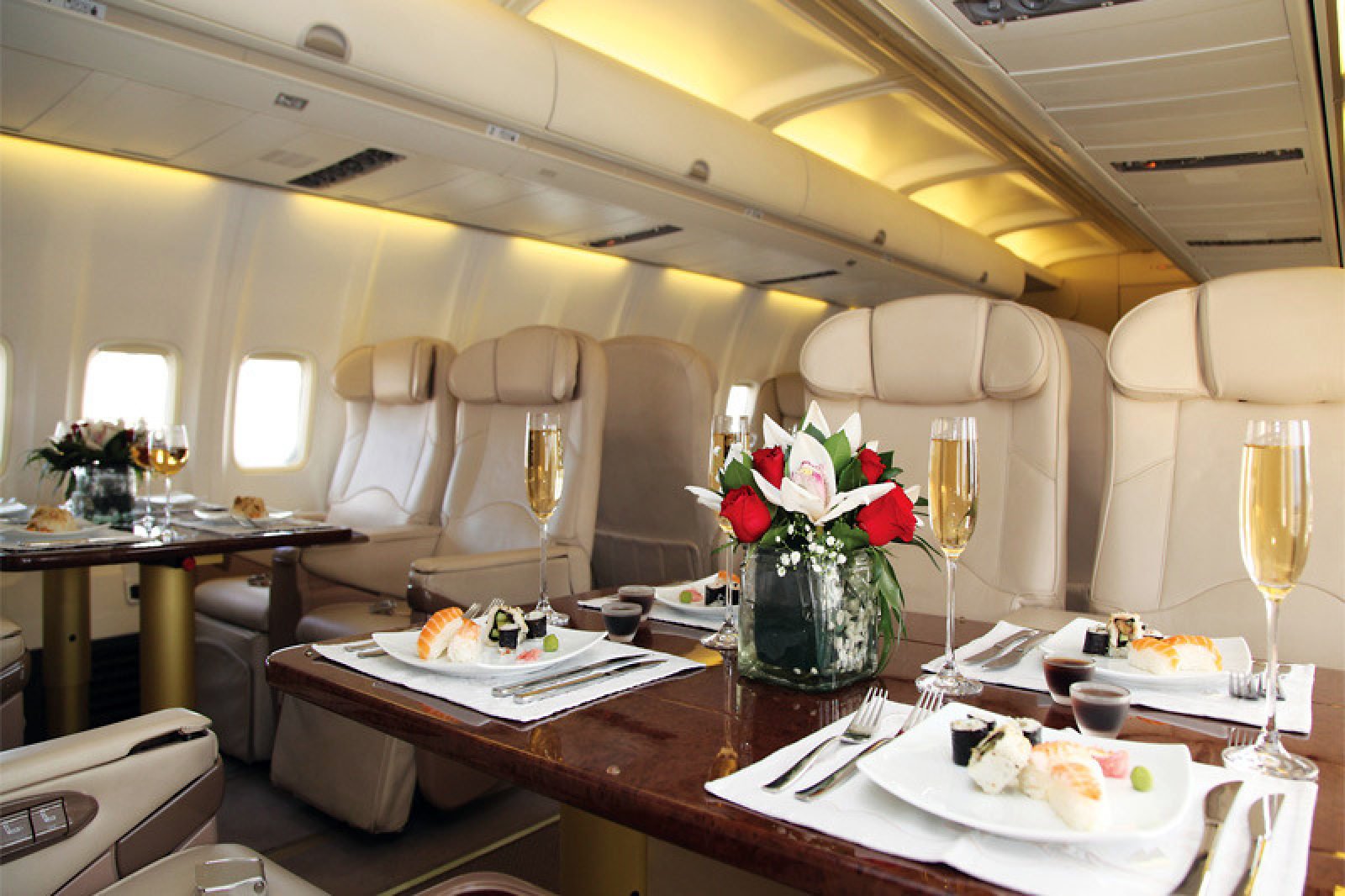 The aircraft has a large 10-tonne payload, which is good for large parties needing extra cargo space, like orchestras, sports teams or tour groups. With a range of 4,500 nautical miles, the plane can fly up to 9.5 hours.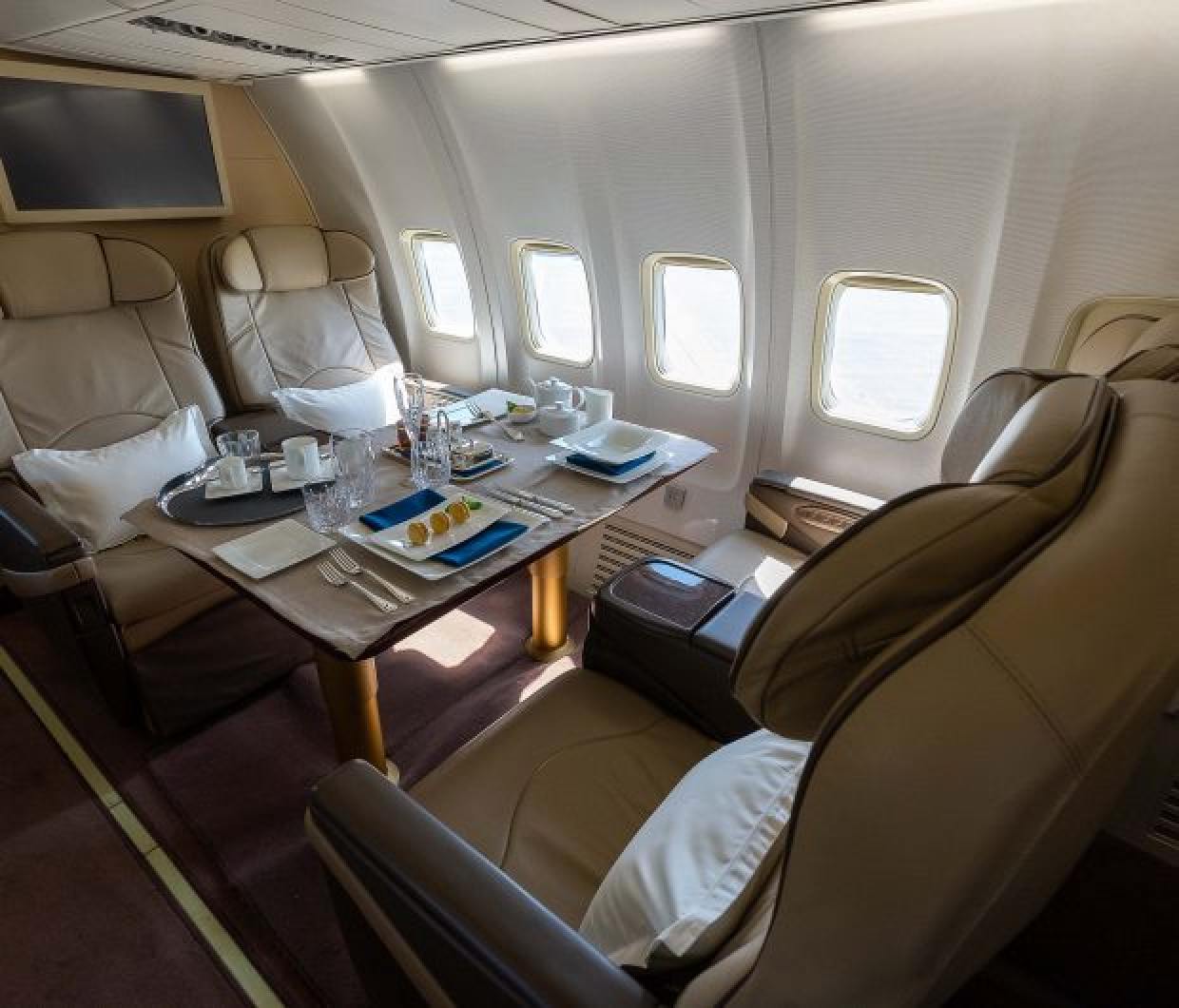 On board, passengers will find several living spaces and amenities, including a bedroom, an en suite bathroom, several dining tables, and large leather seats with a 140-degree recline.
The front of the plane has four sets of loungers facing each other, that convert into the dining spaces.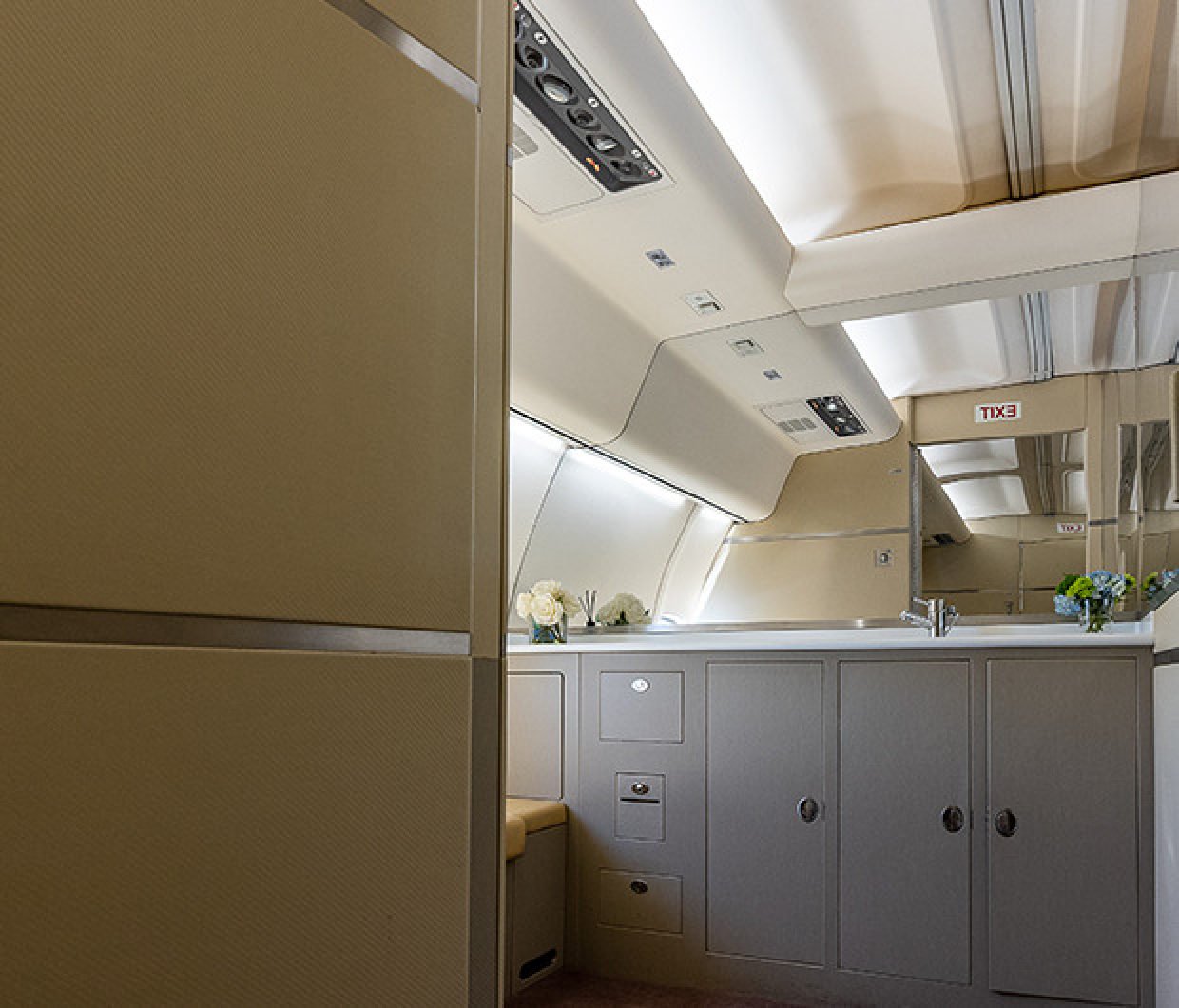 The bedroom and en suite bathroom sit in the middle of the plane while several rows of regular seats fill up the back. There are three lavatories in this section as well. The cabin also features mood lighting.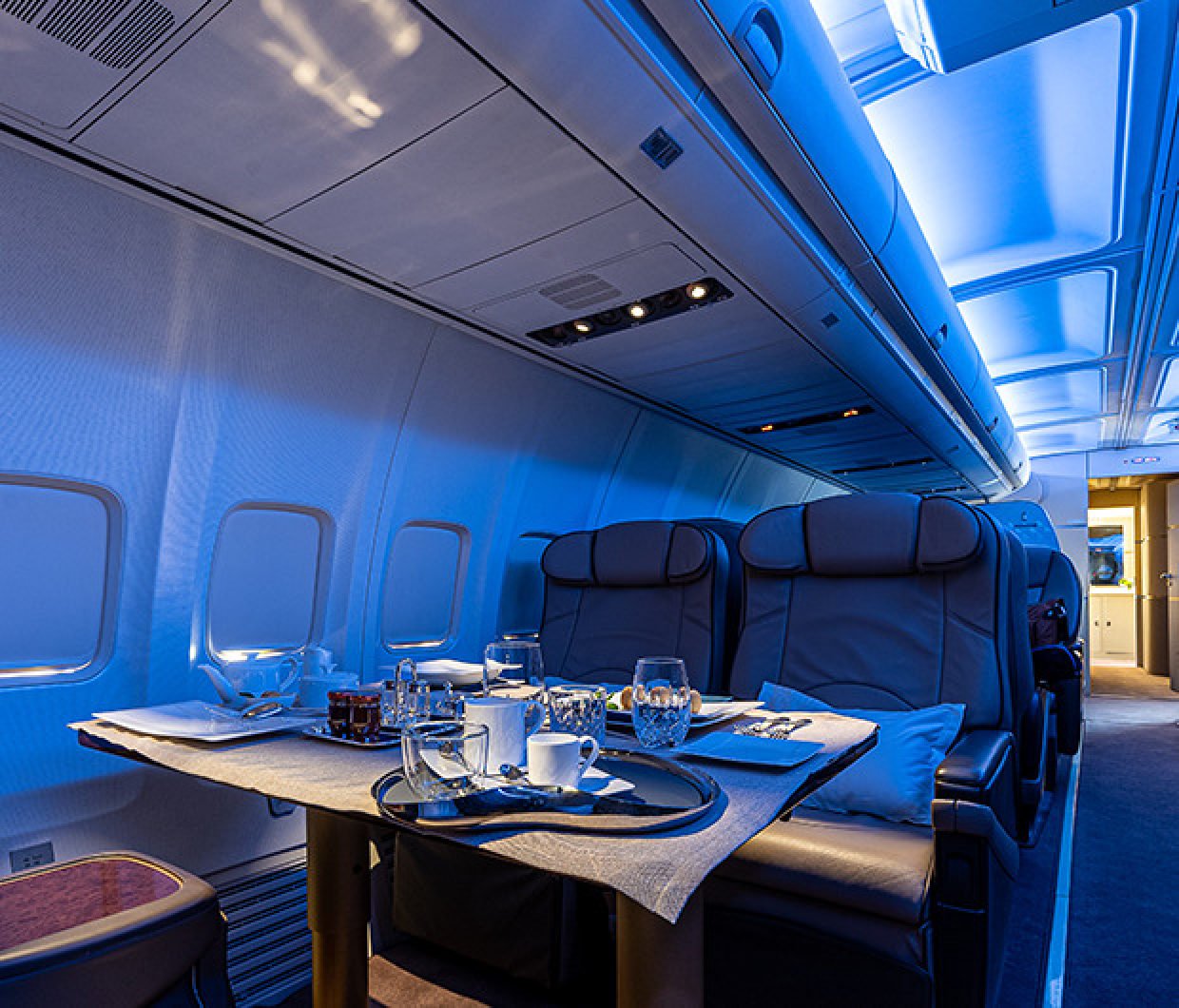 "The Freedom II 757 represents an ideal platform for our customers including safety, comfort and service with the benefit of international range," Perigean Aviation president Richard Page said. "This, coupled with ACC's experienced worldwide team brings a unique and efficient pairing of benefits for our customers."
All these celebrities flew on it
Before joining the Freedom II fleet, the aircraft had already flown A-list celebrities including Lady Gaga, England's Liverpool Football Club and the US Women's national soccer team.
According to ACC Aviation, the 2022 Fifa World Cup in Doha, Qatar, is drawing a lot of sports and support teams to the city, and the aircraft will "provide much-needed capacity".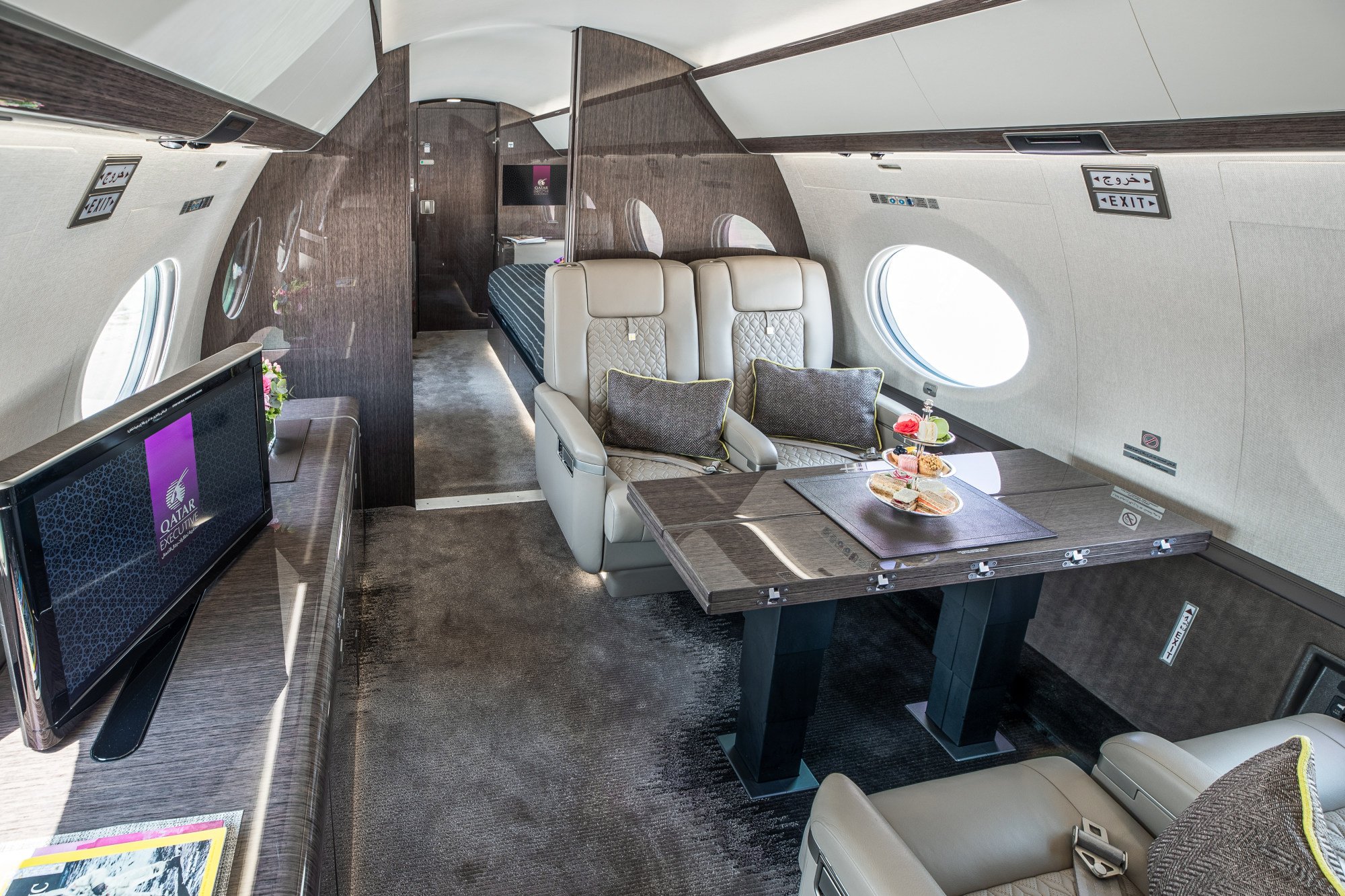 Qatar Airways CEO Akbar Al Baker, whose airline is sponsoring the World Cup, said at the Farnborough International Airshow that the event is drawing a lot of demand to the city.
He explained that Qatar is unable to handle all the demand and has called on partner airlines to help out. ACC Aviation hopes to fill that gap with the VIP Boeing 757.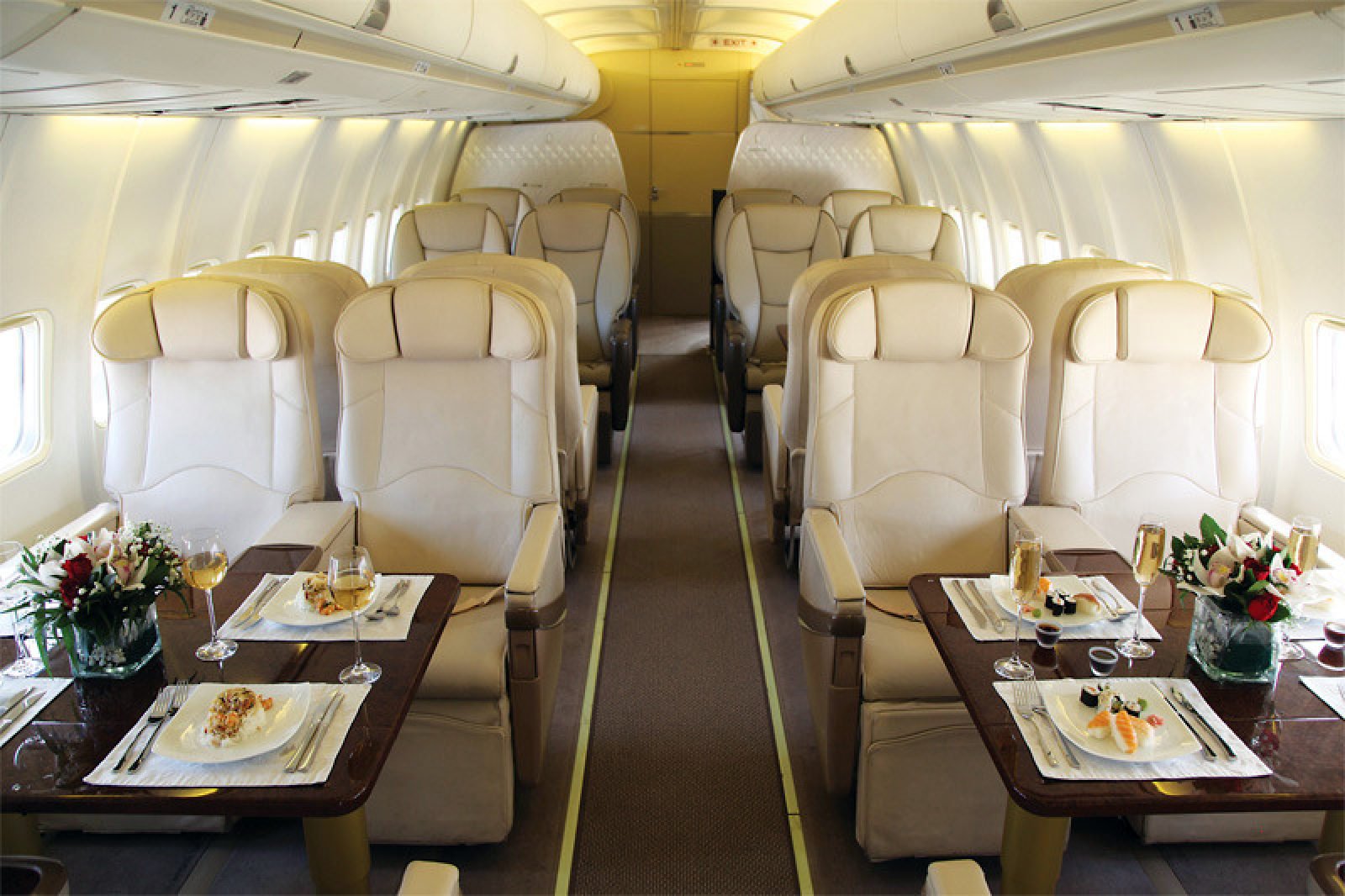 "We see immediate opportunities for the upcoming autumn season, including touring programmes and the World Cup in Qatar," ACC Aviation's director charter, Richard Smith, said.
The plane is available for "ad hoc and programme charter flying" and can operate "seamlessly" between Europe, the Middle East, Africa, Asia, and the Americas.
More epic private jets for hire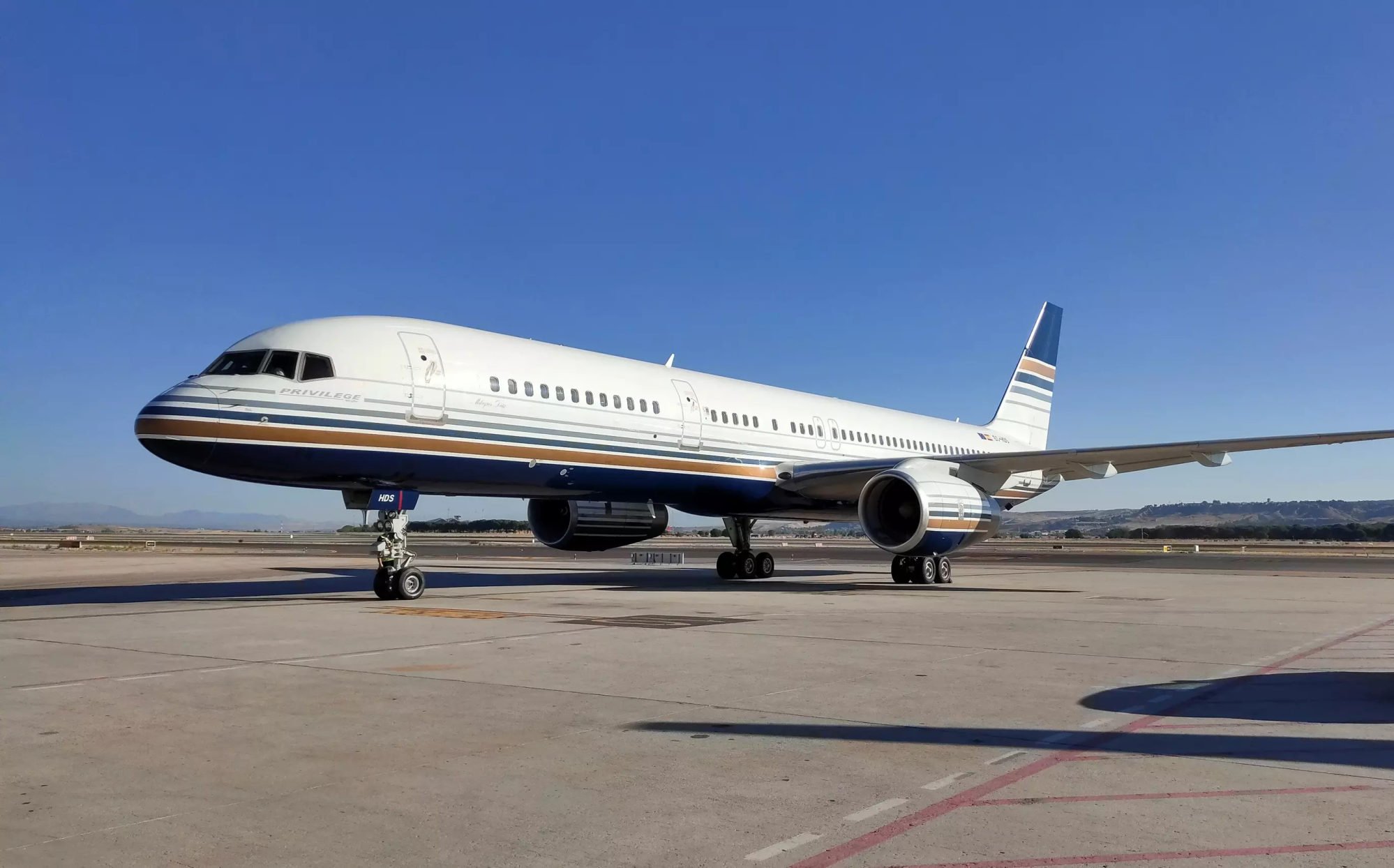 Freedom II's Boeing 757 is not the only luxury aircraft of its kind for hire. Also flying is a converted Boeing 757-200 operated by Spanish private charter airline Privileged Style that features 88 business-class seats.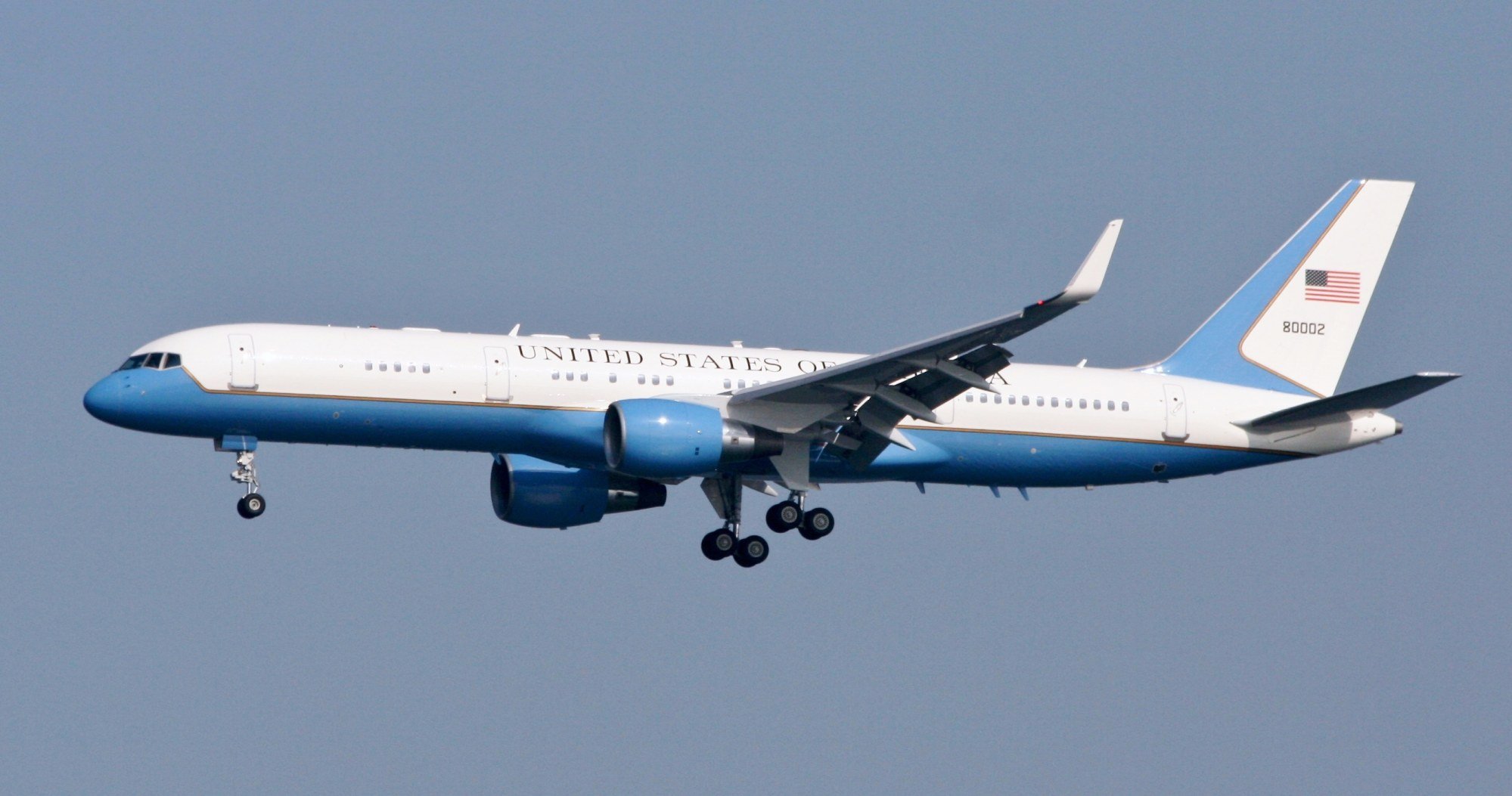 Another lavish private jet is the US Air Force's Boeing Boeing C-32 VIP transport aircraft, known as "Air Force 2" and used to transport US vice presidents
such as Kamala Harris
. The C-32 is a special model of the Boeing 757-200 that features a stateroom and conference rooms.

Lady Gaga and Liverpool Football Club have previously travelled aboard this VIP 62-seater beast, which once flew for ATA Airlines before getting a luxe overhaul
It's not just celebrities like Kim Kardashian and Christine Chiu – private plane charter companies NetJets and VistaJet have seen a huge growth in demand since the pandemic