Why are house prices suddenly falling in Australia? Sydney and Melbourne lead worst real estate slump 'since the global financial crisis', while expats flock home and clean up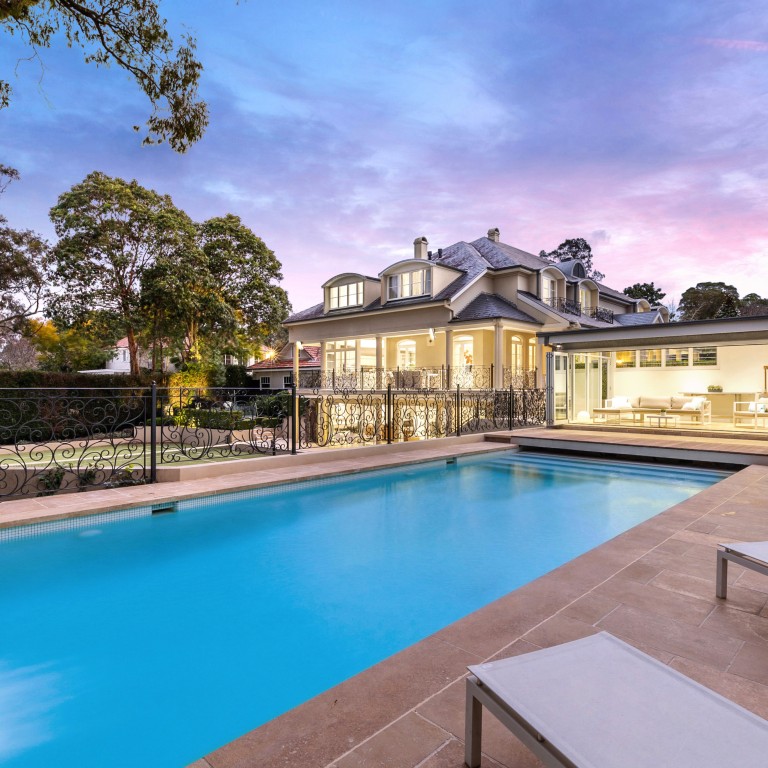 After years of recording some of the fastest-rising house prices in the world, residential markets in key Australian cities have slipped into negative territory.
The decline in Sydney of -5.2 per cent since January, and -3.4 per cent in Melbourne, follows a record-breaking 2021 when official data shows residential property prices rose 23.7 per cent in the year.
According to CoreLogic, a property data firm, the decline began in May and is now into its fourth consecutive month. Tim Lawless, CoreLogic's research director, says that while it's still early days in terms of a real estate cycle, the data shows that the rate of decline is comparable with the onset of the global financial crisis (GFC) in 2008, and the sharp downswing of the early 1980s. "In Sydney, where the downturn has been particularly accelerated, we are seeing the sharpest value falls in almost 40 years," he added.
In July, Brisbane also edged into negative growth territory for the first time since August 2020, with values down -0.8 per cent, while Canberra (-1.1 per cent) and Hobart (-1.5 per cent) were also down over the month. Only Perth (+0.2 per cent), Adelaide (+0.4 per cent) and Darwin (+0.5 per cent) remained in positive territory through July, albeit at a far slower pace of growth compared to preceding months.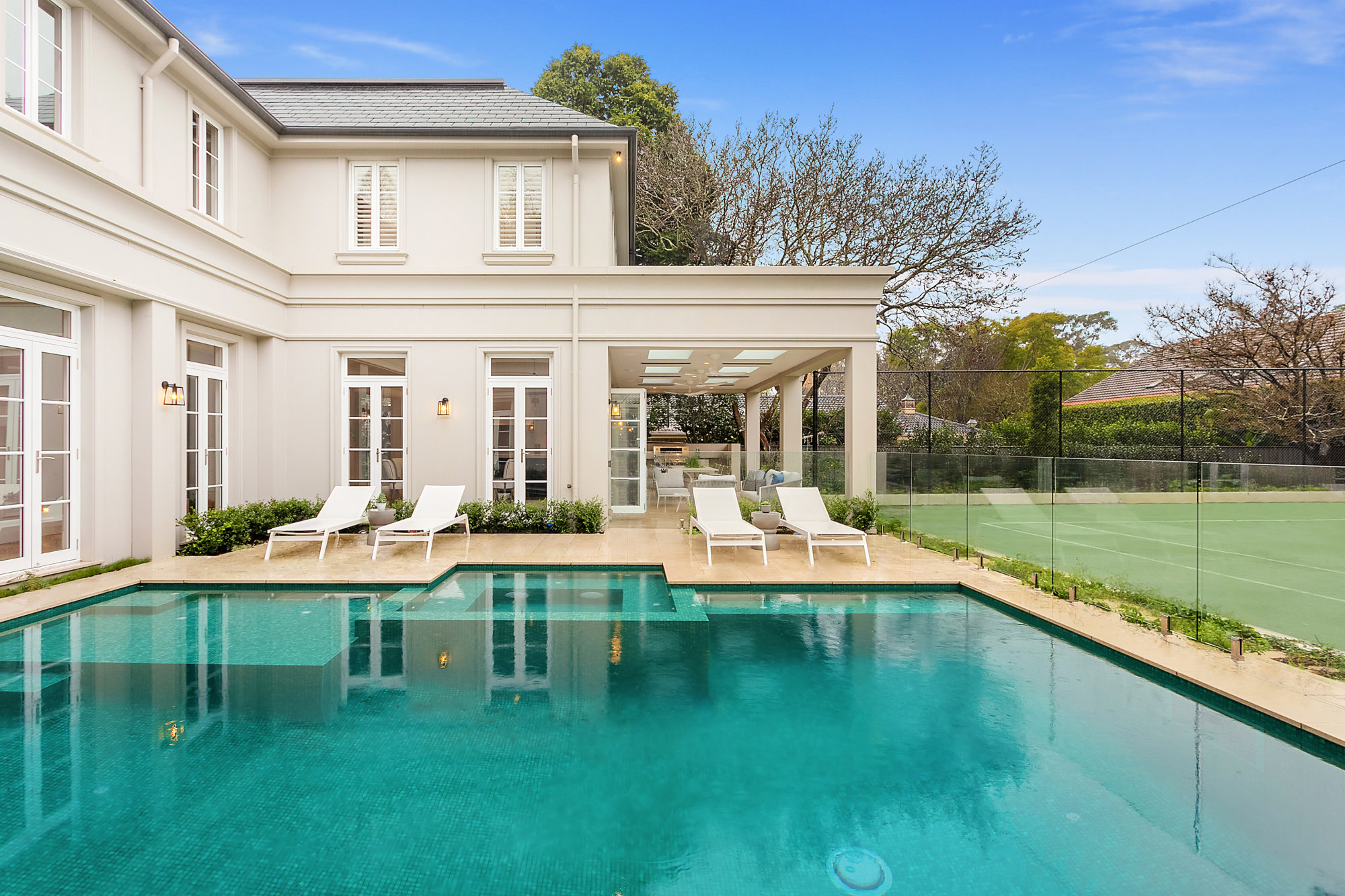 The slide began with the first interest rate hike in May. Noting that, overall, dwelling values in Australia are still 8 per cent higher than this time last year, Lawless believes housing market conditions are likely to worsen as interest rates are pushed higher over the remainder of the year.
"Due to record high levels of debt, indebted households are more sensitive to higher interest rates, as well as to the additional downside impact from very high inflation on balance sheets and sentiment," he said.
Bucking the national average, though, some top-end homes are still achieving record prices.
At one recent auction in Sydney, agent Tim Fraser credits interest from Australian expats returning from Hong Kong for pushing the sale price of a grand, six-bedroom home more than US$1.3 million above the reserve. Set on 2,484 square metres of land with tennis court and pool, the property went under the hammer for around US$9 million in early August, setting a record for the suburb of Wahroonga. The home at 27 Braeside Street was sold in conjunction with Ray White Upper North Shore.
Fraser, of DiJones Real Estate Wahroonga, said the buyer was an Australian returning from Hong Kong.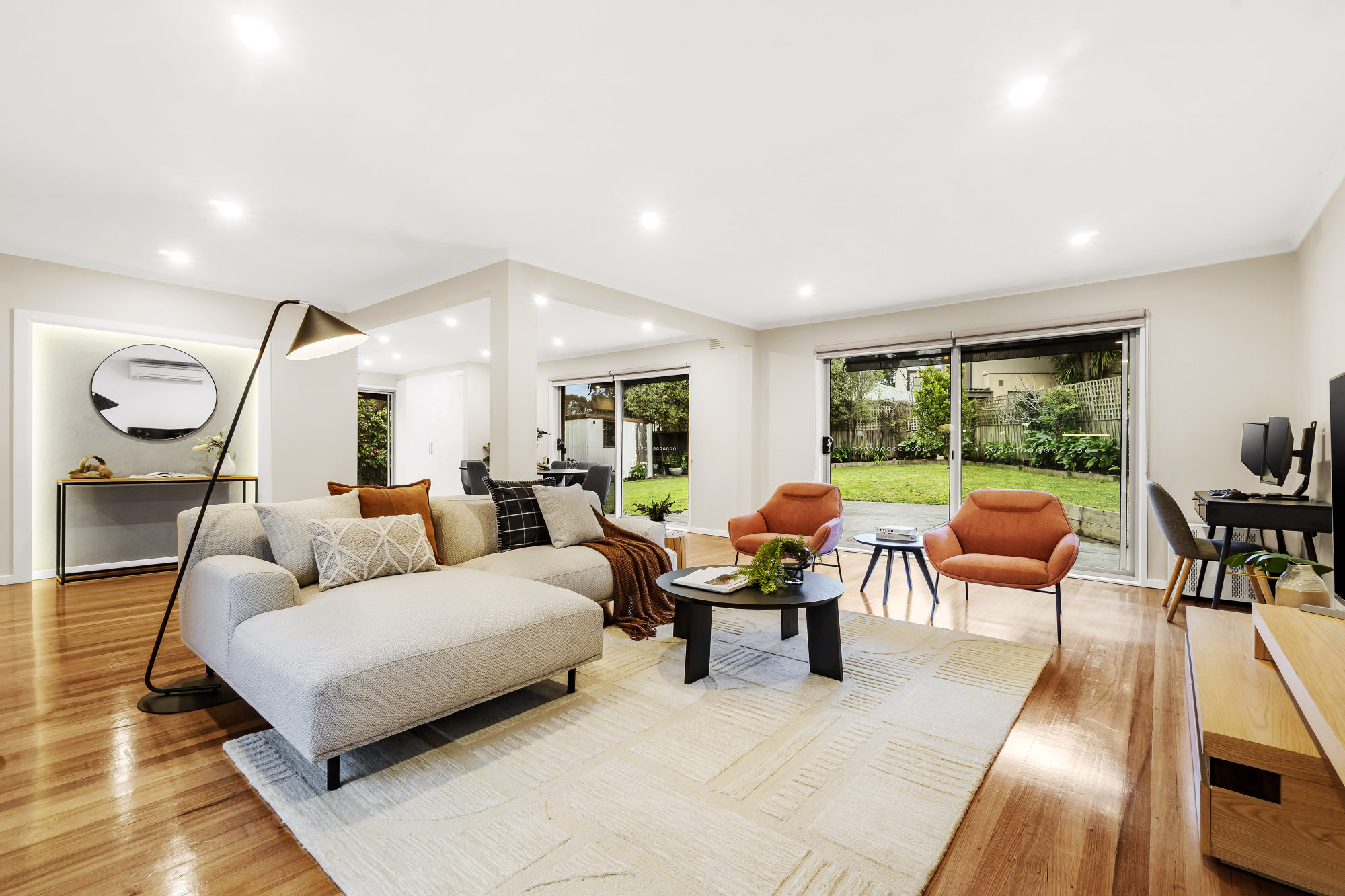 "I believe expats see Sydney as a very high value proposition comparative to the Hong Kong market," he said. "They have belief in the long-term growth of this city and the value they get for their dollar means they are willing to compete for prestige homes such as the property offered in Wahroonga. Interest from expats is the strongest we have seen since the easing of Covid-19 restrictions."
Casey Wang, an agent at Barry Plant specialising in Melbourne's eastern suburbs, agrees that expats planning to return, or Hong Kong residents looking to emigrate, are less price sensitive than locals when buying a home in Australia.
"They're used to the smaller flat sizes and higher prices in Hong Kong, and are impressed by what they can buy here," she said. "They tend not to look around too much – if buyers trust what you tell them, they quickly commit."
One Hong Kong buyer who is relocating for work made an instant decision on a town house in Doncaster East because he needed to be in a particular school zone. Another buyer, an expat returning in December, bought one home in Doncaster late last year, and another in July as an investment.
This type of buyer was particularly active last year, when prices were rising so quickly, although their numbers are less now, Wang says.
With housing affordability an increasing concern in Australia, the current downturn will be good news for some. Shane Oliver, head of investment strategy and chief economist at AMP, points out that the near 30 per cent surge in average prices – since their lows in 2020 to their highs early this year – had led to a further significant deterioration in home affordability, necessitating very high debt levels to get into the property market. "So the current pull back is healthy and makes it easier for some buyers to get into the market," he said.
How long will this dip last?
Oliver believes that, just as the cut in interest rates to record lows underpinned the price boom coming out of the pandemic lockdowns, the surge in interest rates now under way will be the key driver of the property market ahead.
Tim Lawless agrees. "Once interest rates stabilise, or potentially reduce late next year, that is likely to be the cue for housing markets to stabilise as well," he said.
So just how low might prices go? According to Lawless, forecasts for housing values two years from now vary substantially, but many forecasters are expecting capital city housing values to fall by around 15 per cent in total over the 2022 and 2023 calendar years.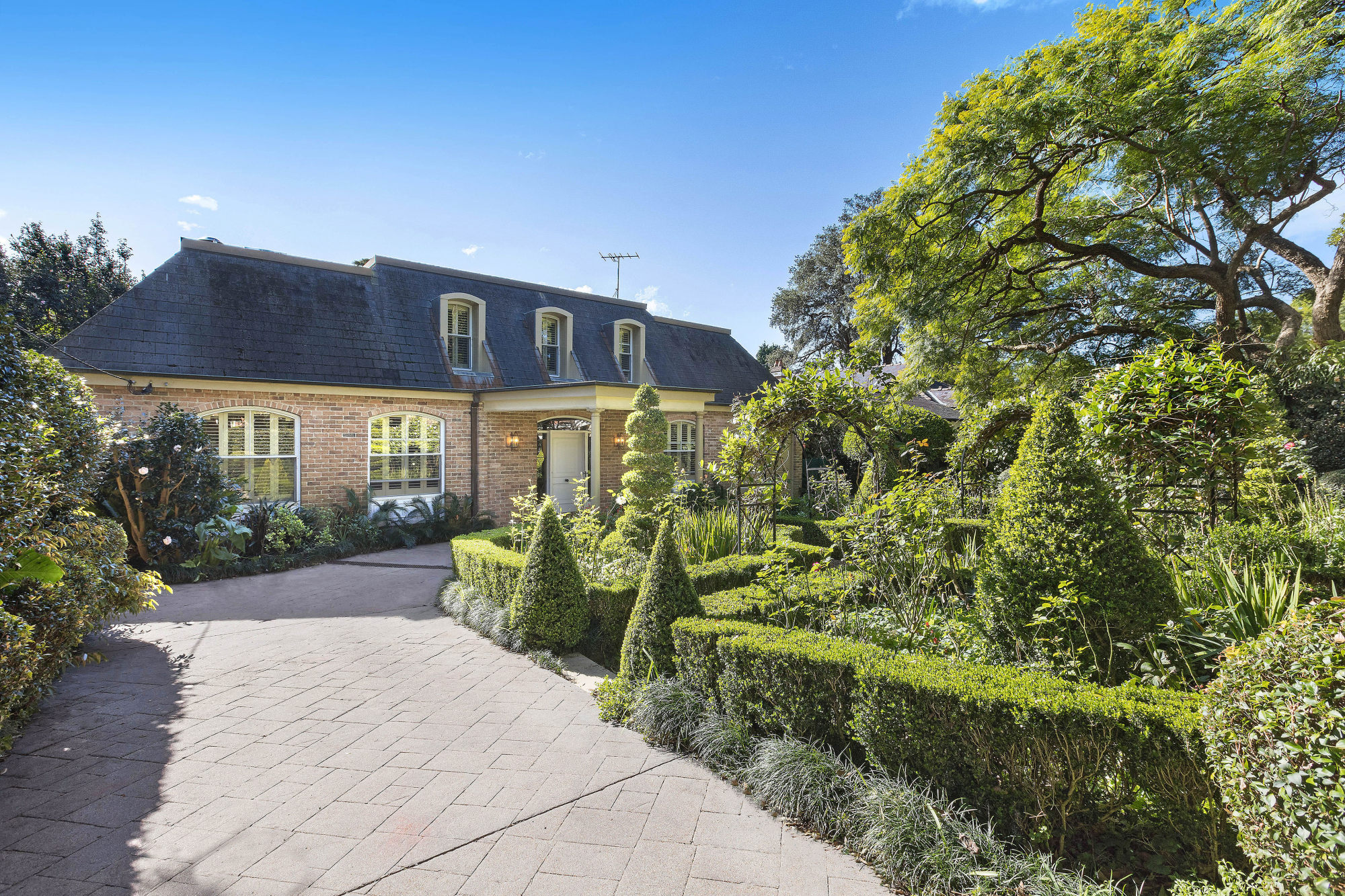 "The larger cities – Sydney and Melbourne – are likely to record larger falls, while smaller capitals like Brisbane, Adelaide and Perth are expected to record smaller declines," he added.
Should owners of newly acquired properties be worried they've paid too much?
Lawless concedes that, for recent buyers, there is a good chance the value of their property will be temporarily worth less than what they paid for it. "However, over time the market will move through another phase of growth and the benefit of time will probably see their losses recovered," he said.
For investors looking to capitalise on the opportunity, Lawless expects advertised stock levels to rise further through spring and into summer, offering better buying conditions.
"Trying to time the market cycles is notoriously difficult, but there is a good chance values will fall further and buying conditions will become more favourable by the end of the year," he said. "I wouldn't be surprised to see more investors positioning themselves for medium- to long-term capital gains towards the end of the year or in early 2023, taking advantage of the drop in prices, a strong negotiation position and rising rents flowing through to a stronger yield scenario."
Buying guide
What you can buy for US$830,000 to US$900,000
2 Bristow Drive in Forest Hill, an eastern suburb of Melbourne, Australia. The four-bedroom, two-bathroom home with double garage is set on 792 square metres of land in a quiet court zoned for Vermont Secondary College. It is also close to Nunawading Christian College and both state and Catholic primary schools.
What you can buy for US$3.1 million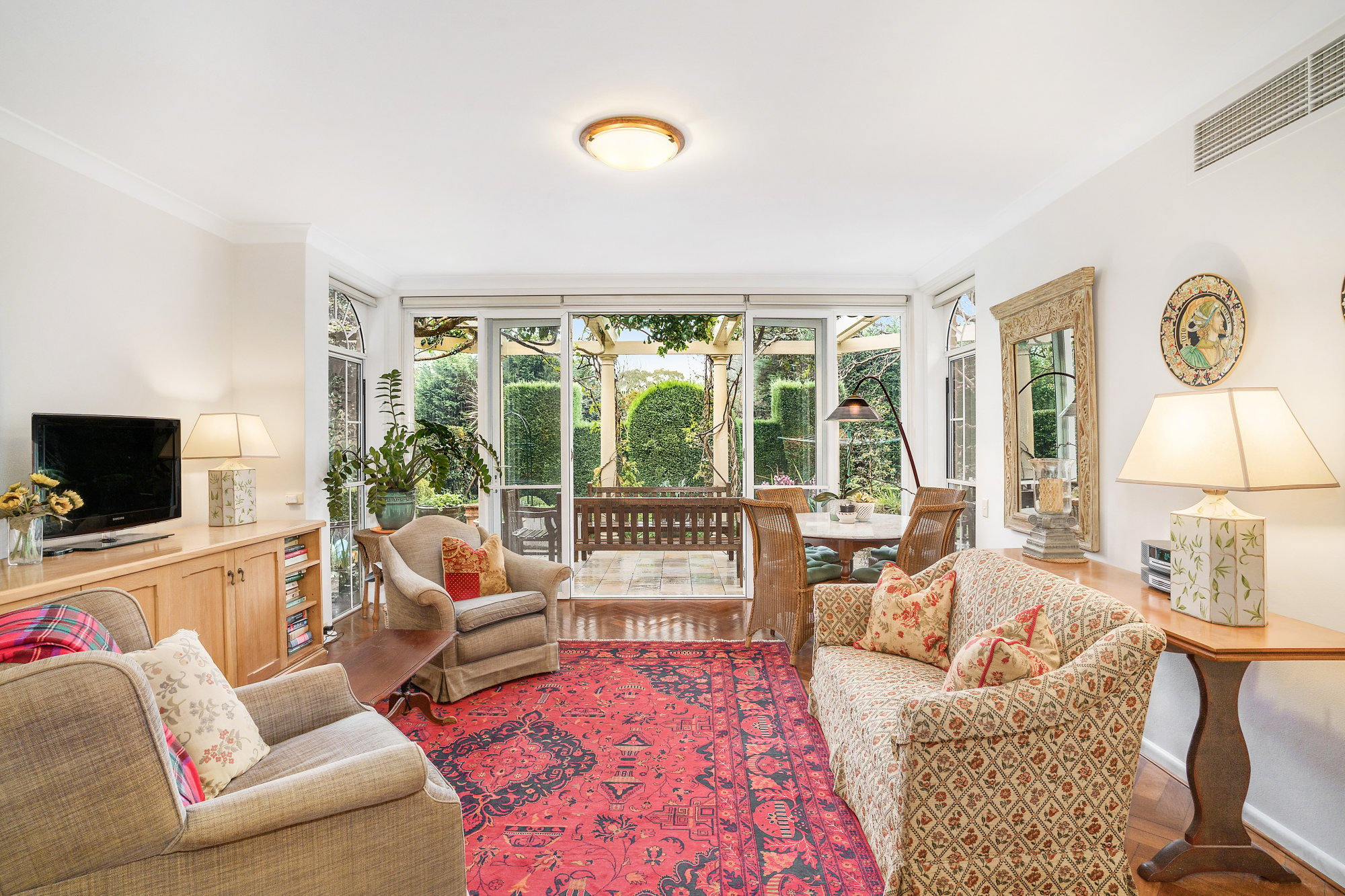 10 Braeside Street Wahroonga, Sydney. The three-bedroom, three-bathroom home shows French influences in its architecture, complimented by landscaped gardens on 1,096 square metres of grounds. Features include a study nook, home office tallowwood parquet floors and a lock-up garage.
What you can buy for US$7.6 million to US$8.3 million
49 Ku-Ring-Gai Ave, Turramurra, a fully renovated six-bedroom, five-bathroom home on Sydney's Upper North Shore. Complete with a tennis court, heated pool and triple garage, the home is close to elite schools and restaurants.

Property prices in Australia rose a record 23.7 per cent in 2021 – but rising interest rates and record household debt have caused a sudden slump in key cities
And this is just the beginning – experts predict two more years of instability, and overall price falls of 15 per cent, so when should investors swoop in?