STYLE Edit: Celine's autumn 2022 Dans Paris collection brings an air of everyday elegance with its jeans, jackets and Triomphe bags and glasses – and rock 'n' roll flair thanks to Hedi Slimane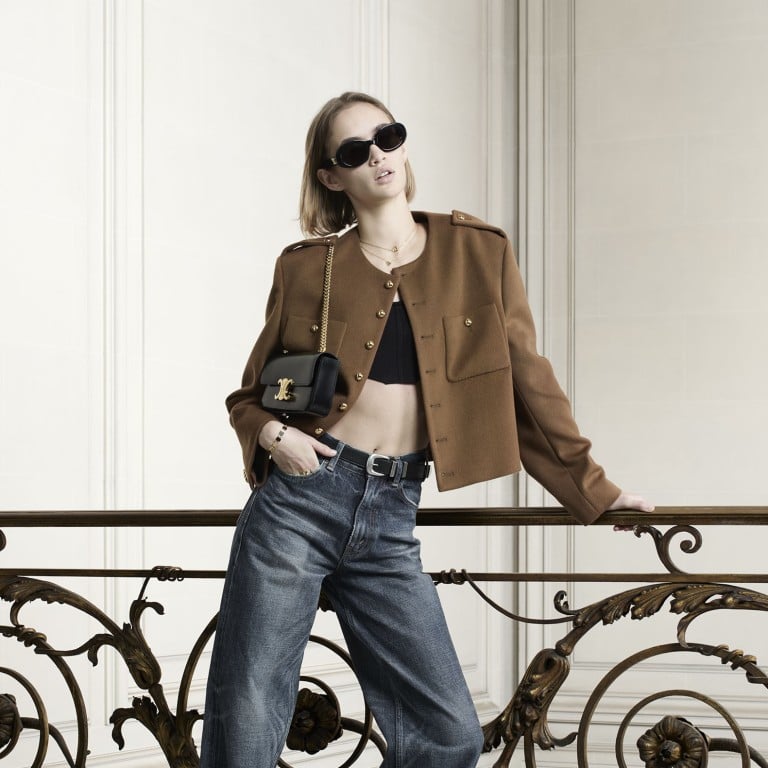 The essence of Parisian chic, Celine's autumn 2022 collection emphasises everyday dressing, with an array of down-to-earth, intensely wearable items, interspersed with a generous sprinkling of statement-making party pieces.
Known as Dans Paris (in Paris), it's an evolution of the brand's previous spring/summer 2022 collection, Baie des Anges (Bay of Angels). So expect the timeless silhouettes for which the maison is known, combined with the distinctively rock 'n' roll approach of
star designer Hedi Slimane
.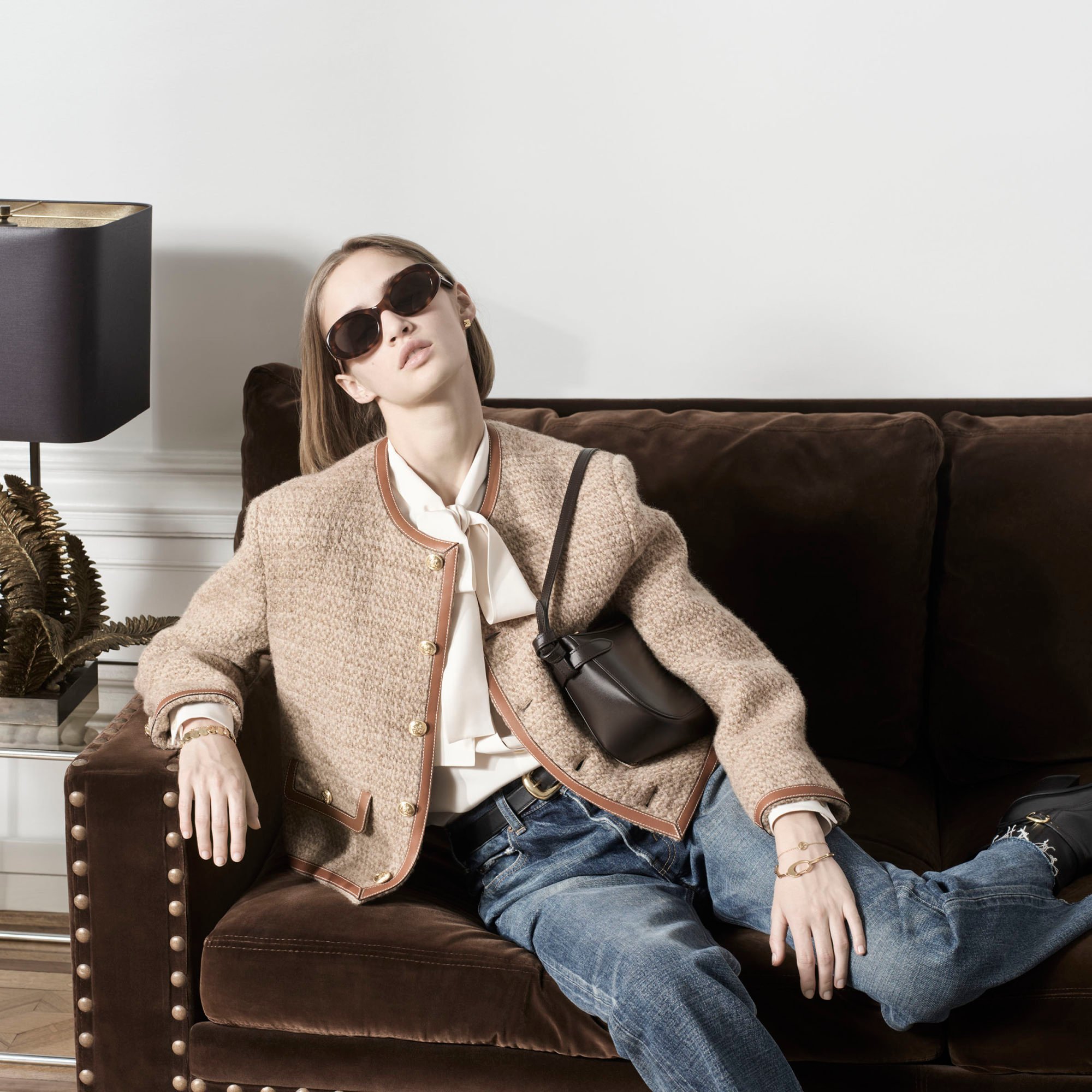 This was manifest again for autumn in a wide collection of jeans and slouchy trousers, as well as some eye-catching leather jackets, cropped jackets and boxy blazers. Accessories also came to the fore, with new platform trainers and
Triomphe bags
, with plenty of play also made of the house's Triomphe sunglasses.
The collection was unveiled in a glamour-drenched show at two iconic Parisian locations: the Salons D'Apparat of the 18th century Hôtel de la Marine, and the military museum Les Invalides.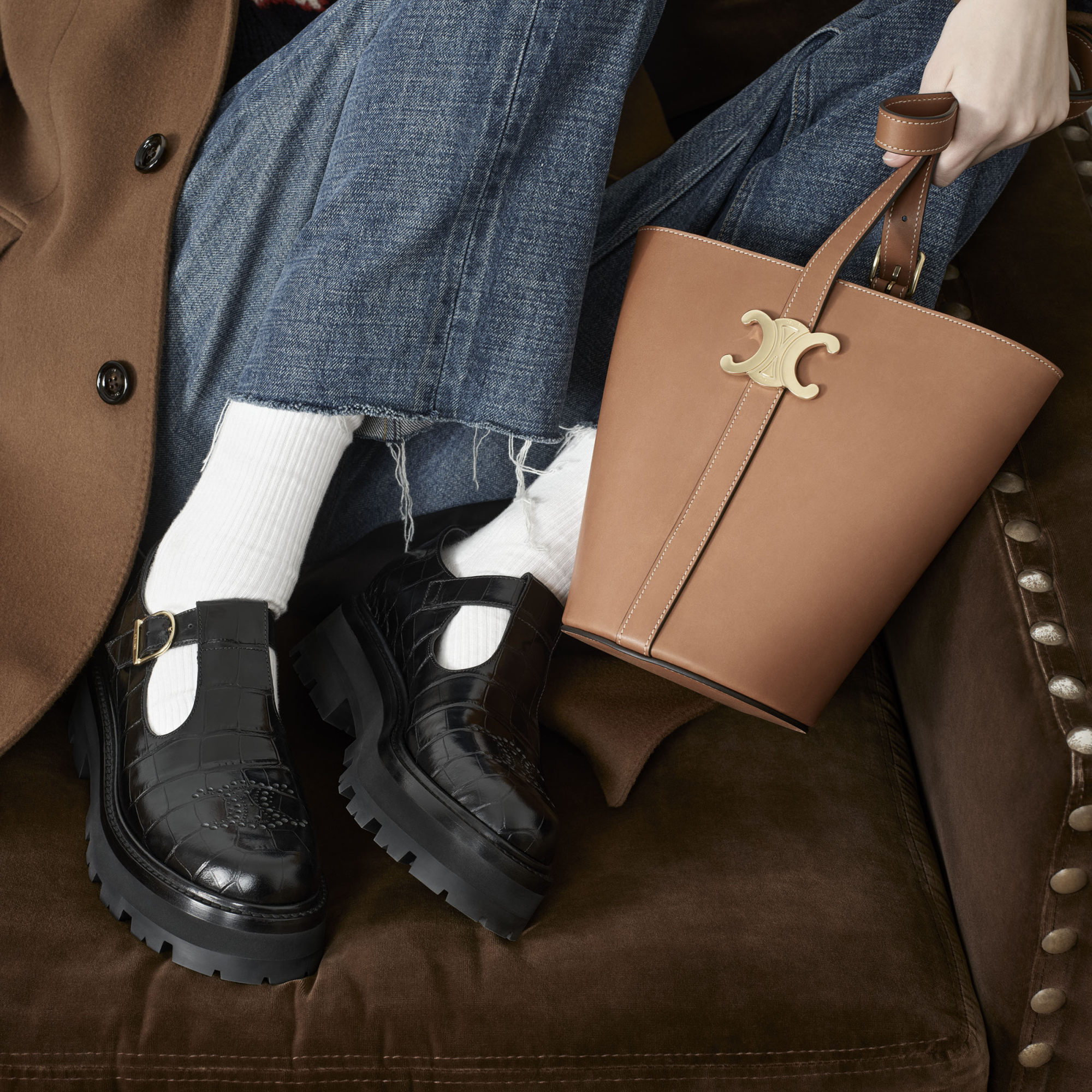 The collection is the latest landmark in the ongoing evolution of Celine, begun when agenda-setting Slimane was appointed as the brand's creative, artistic and image director in 2018. He has since built on a history that dates back to 1945, when the brand started life in Paris as a children's shoe shop, gradually evolving over the following decades into a women's ready-to-wear label that put the emphasis squarely on wearable everyday classics.
Celine became known for its immediately recognisable minimalist aesthetic, particularly under previous long-term creative director Phoebe Philo, another modern great of the fashion firmament, known for the powerful, pared-back, ultra-chic style of her designs.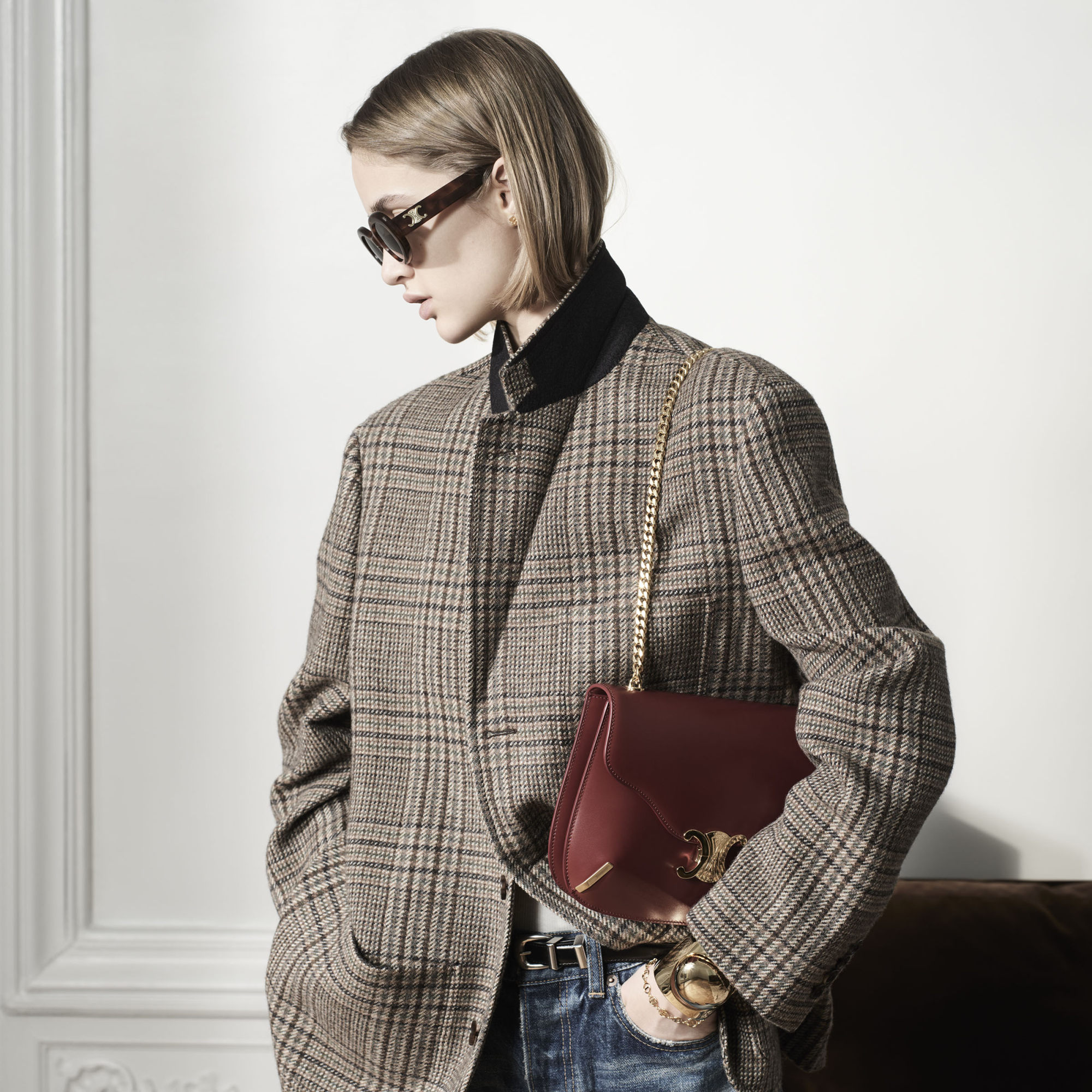 After Philo's 10 years at the helm, the brand has been pushed into new territory by Slimane, the legendary Frenchman with a punk rock attitude who over the past three decades has emerged as one of the most influential figures in the world of fashion. He previously worked as creative director for several of the biggest names in luxury, gaining a reputation for breathing new life into fading brands with designs that reinterpret classics for the modern era, adding a rich dose of contemporary youth culture.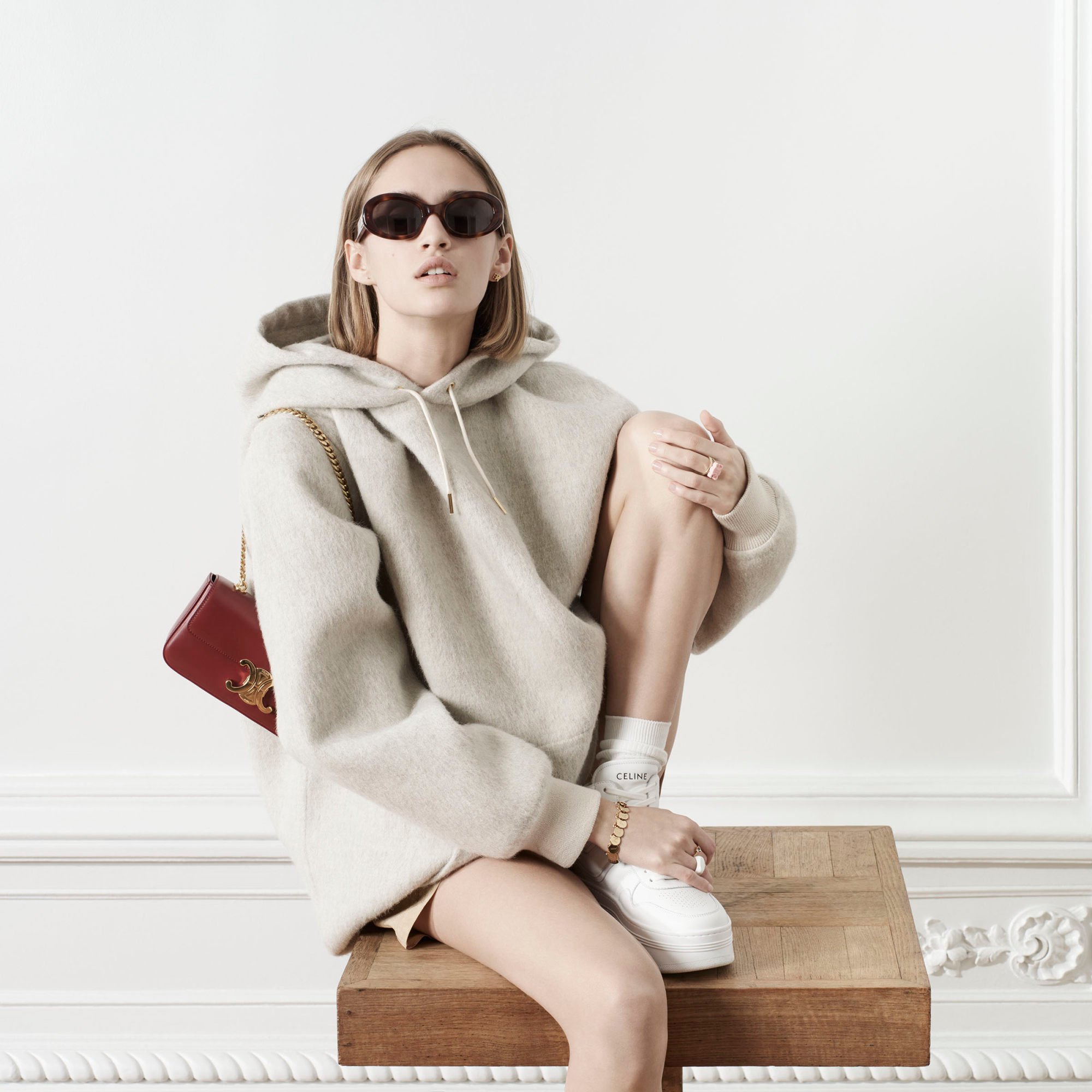 He has done much the same at Celine since taking over. He stamped his mark on the house immediately by removing the accent from the "e" in its name, and then set about providing his own interpretation of the Celine aesthetic, infusing it with the combination of classic bourgeois tailoring and rock 'n' roll influences that has long characterised the Slimane approach. His pieces for the maison have since become a firm favourite of a host of celebrities, including the likes of Lupita Nyong'o, Emma Stone, Natalie Portman, Lady Gaga and Saoirse Ronan.
Earlier this year he unveiled the Baie des Anges collection, featuring a high-low range of reinterpreted wardrobe staples, unveiled in an open air show on Nice's famed Promenade des Anglais, in front of palatial local landmark Le Negresco hotel. With the new collection for autumn 2022, Celine has taken that aesthetic to the next level.

Building on the work of the brand's previous creative director Phoebe Philo, creative, artistic and image designer Hedi Slimane has added a carefully informal feel and punk vibe
Evolved from the spring/summer Baie des Anges collection, Slimane's work boasts celebrity fans like Lupita Nyong'o, Emma Stone, Natalie Portman, Lady Gaga and Saoirse Ronan