Milan Fashion Week: Bottega Veneta's ingenious trompe l'oeil for its spring/summer 2023 collection by Matthieu Blazy, with leather pants mimicking jeans, shredded skirts and Kate Moss on the runway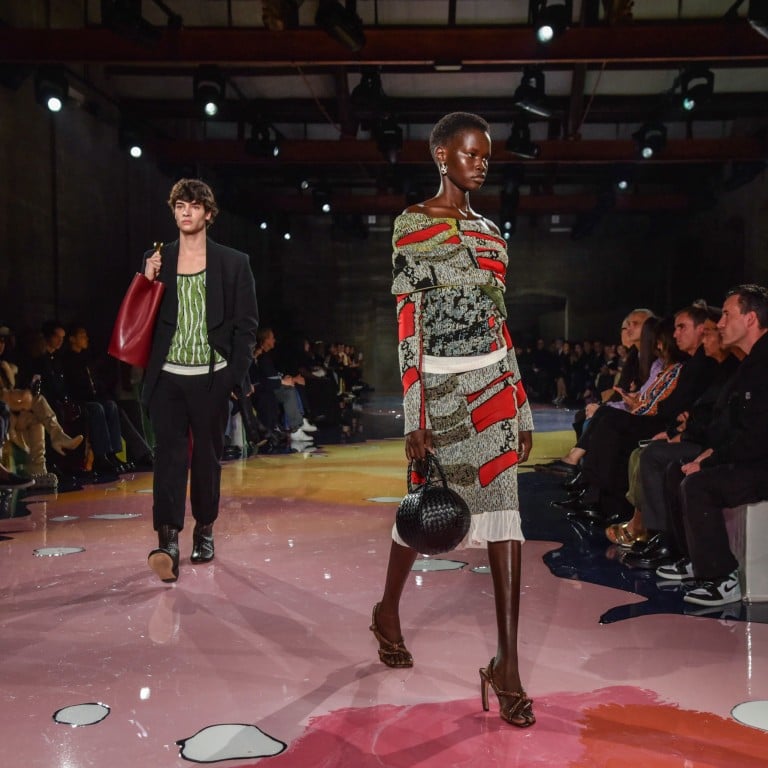 To the uninitiated, Kate Moss looked downright dressed down on the Bottega Veneta runway on September 24 at
Milan Fashion Week
, in a pair of loose jeans and a plaid shirt. But that is the genius of designer Matthieu Blazy, who replayed a trick from his first season, showing leather pants that replicate the look of jeans.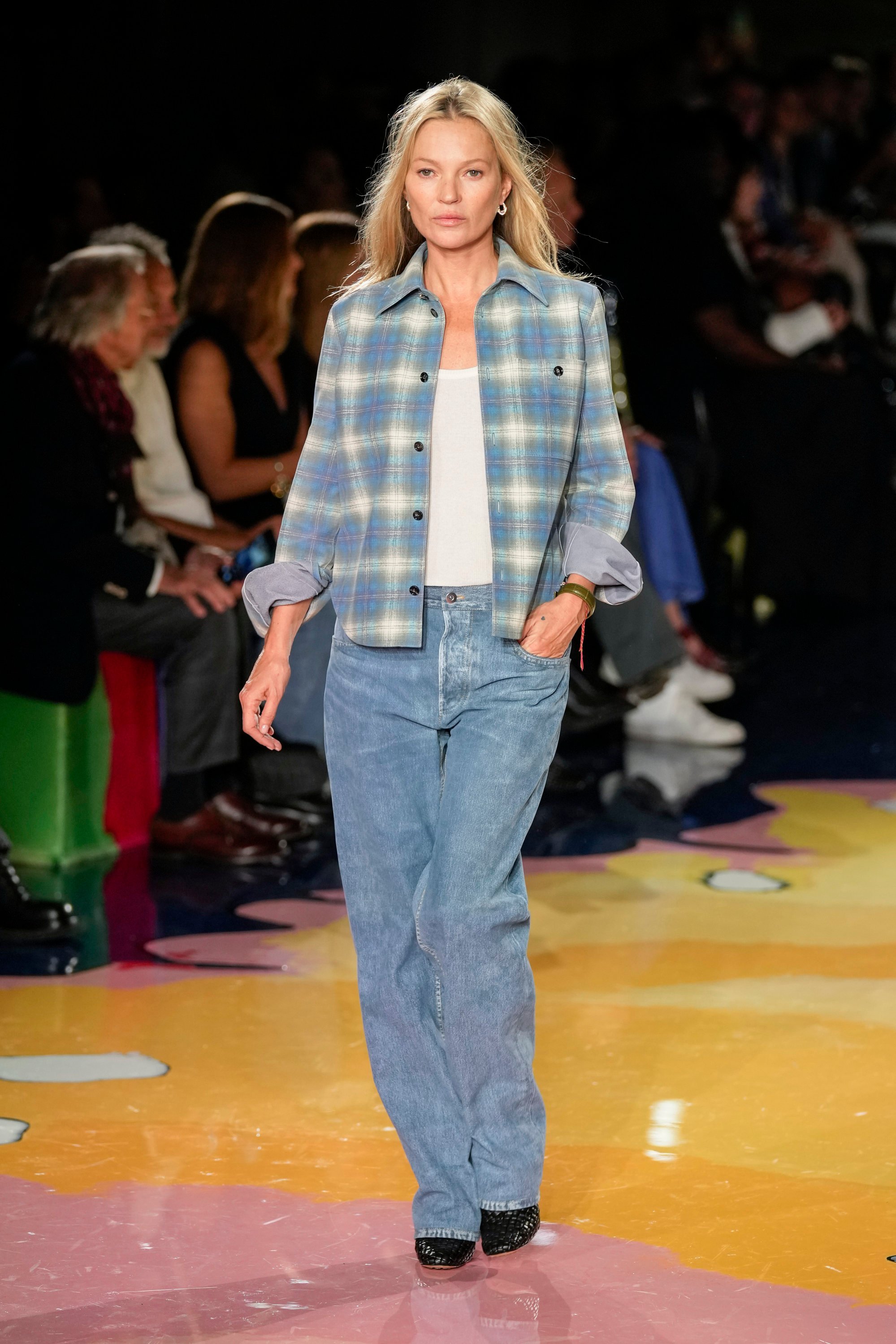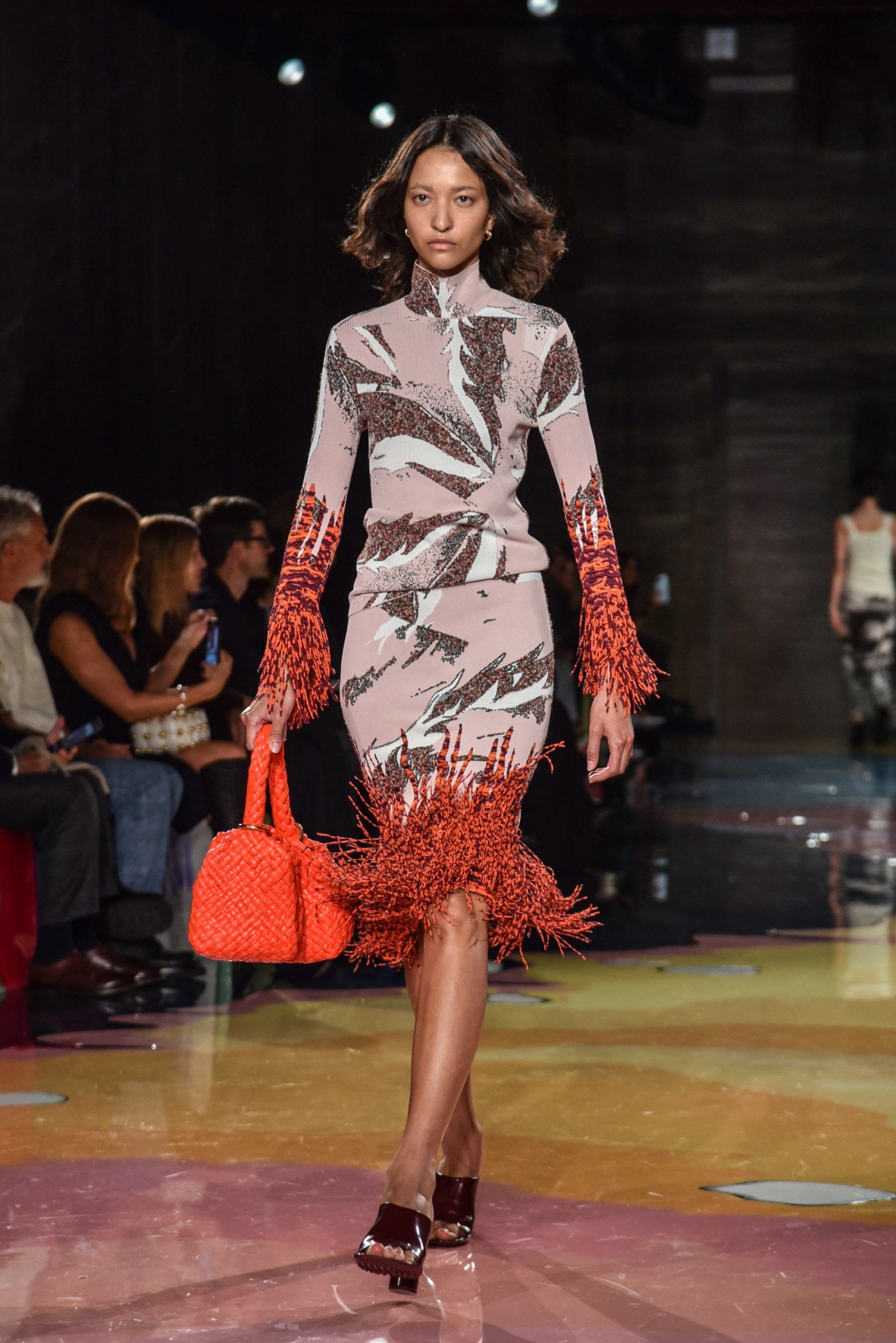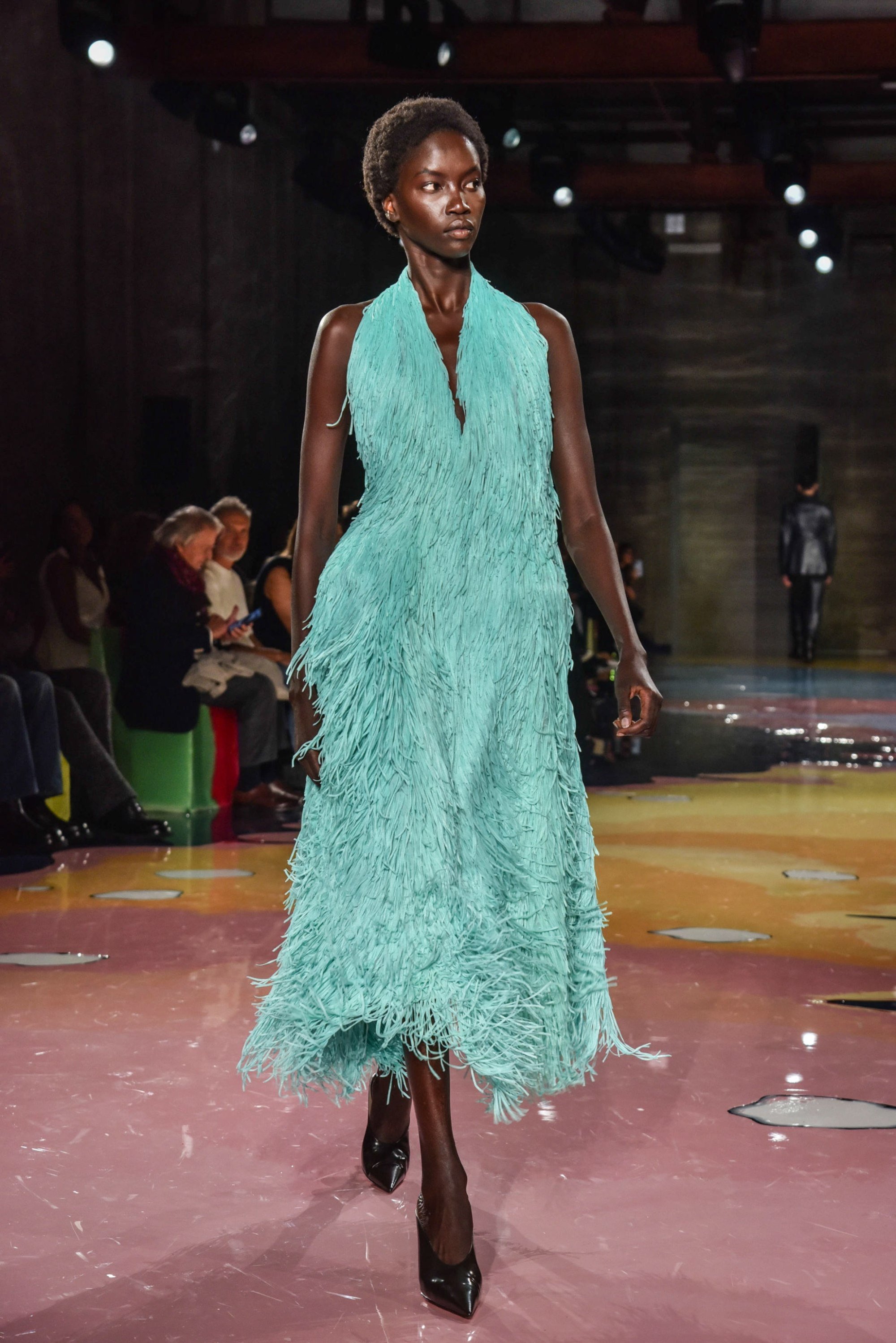 The intarsia knitwear incorporated ice blue.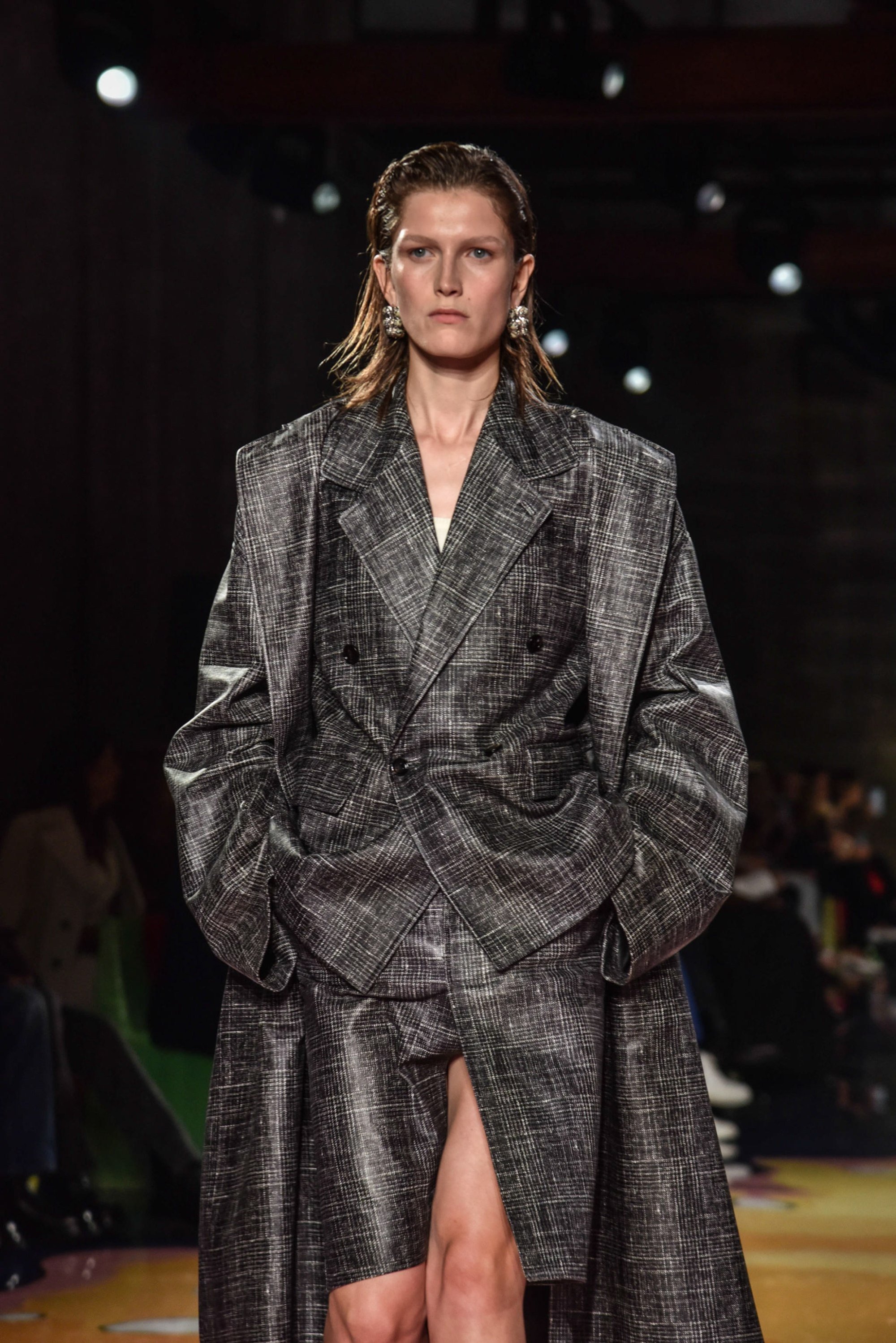 Leather shift dresses and jackets offered an unexpected fold.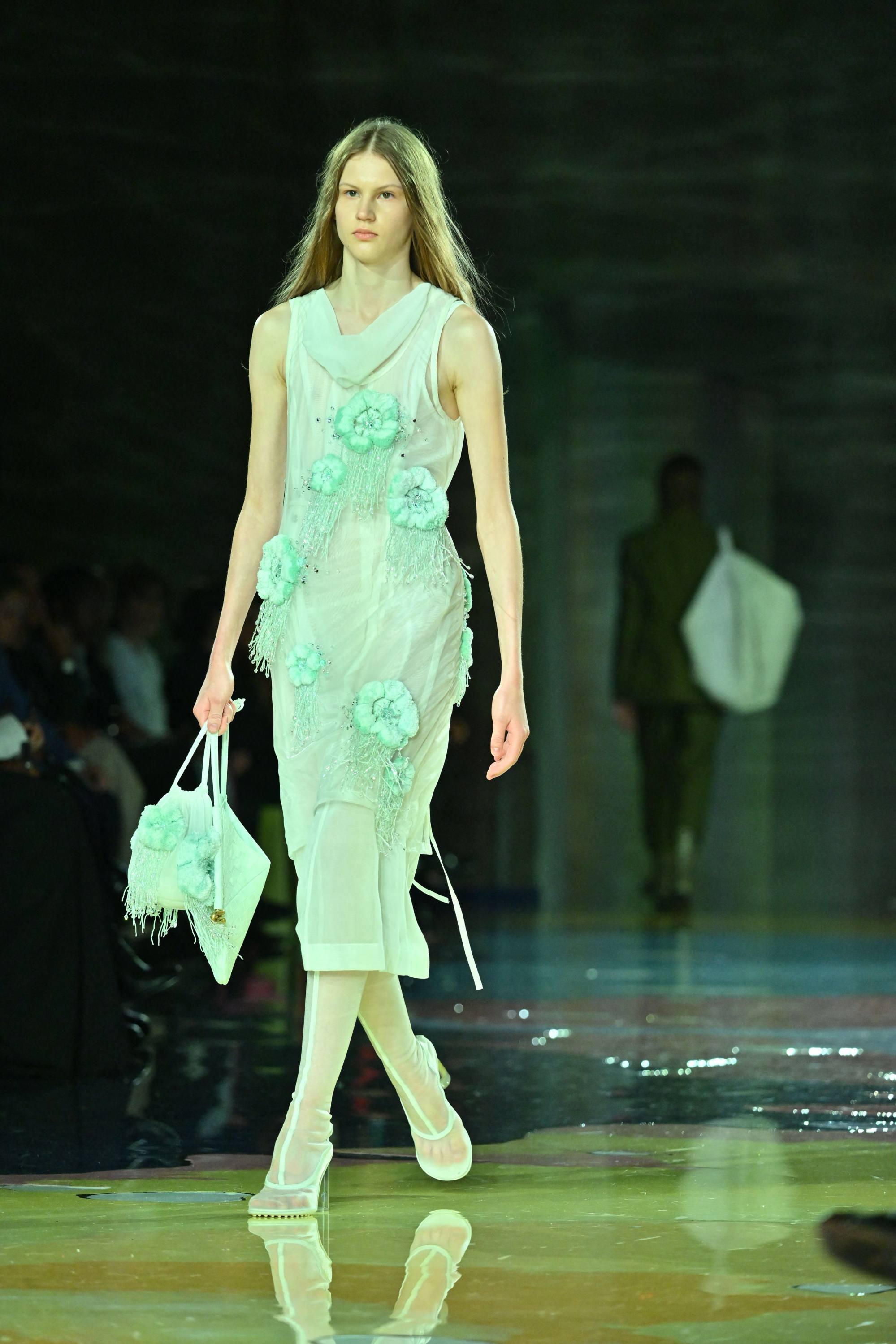 Then there was the shredded leather skirts and dresses, and sheer dresses embellished with velvety floral appliqués.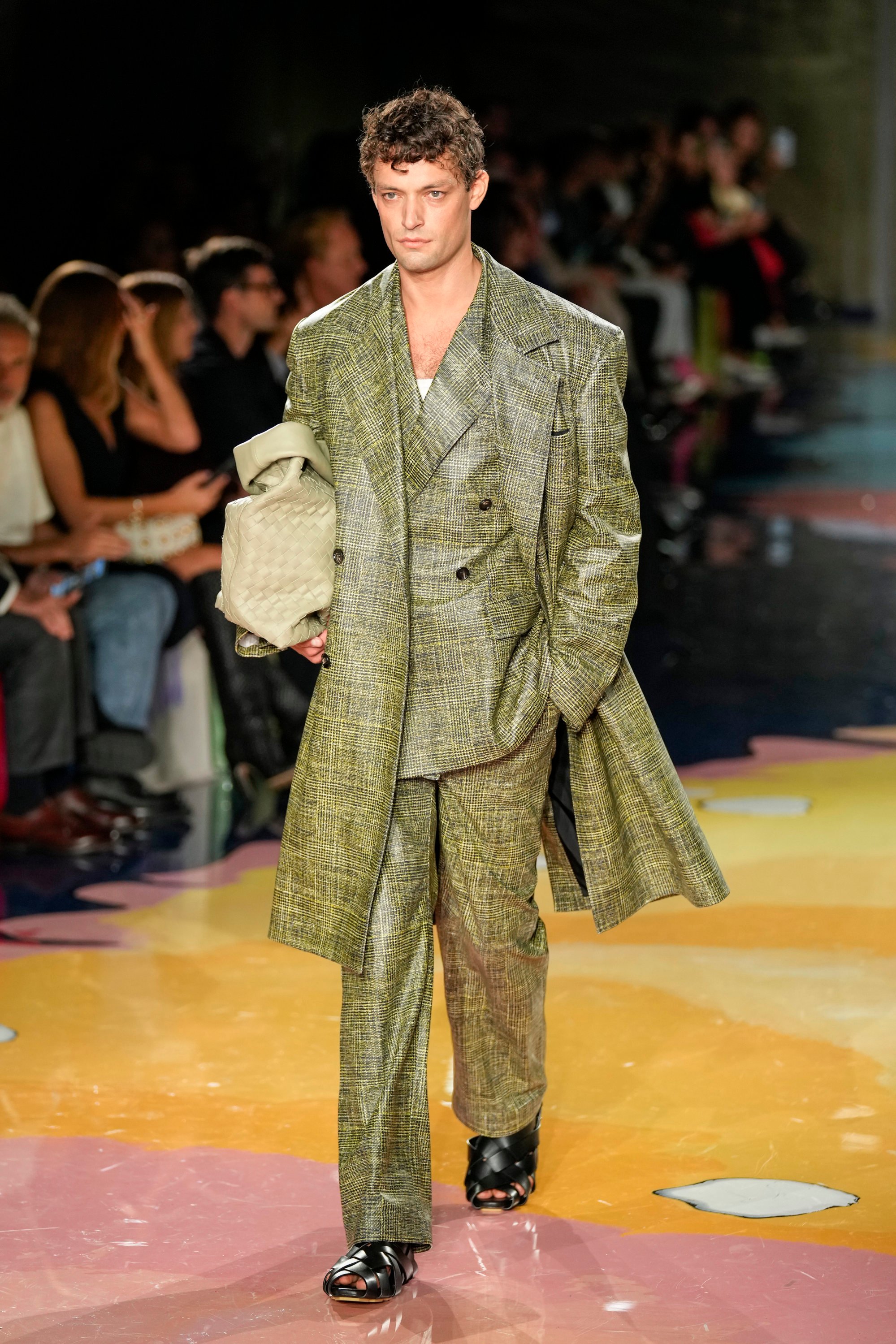 At Bottega Veneta, leather is king.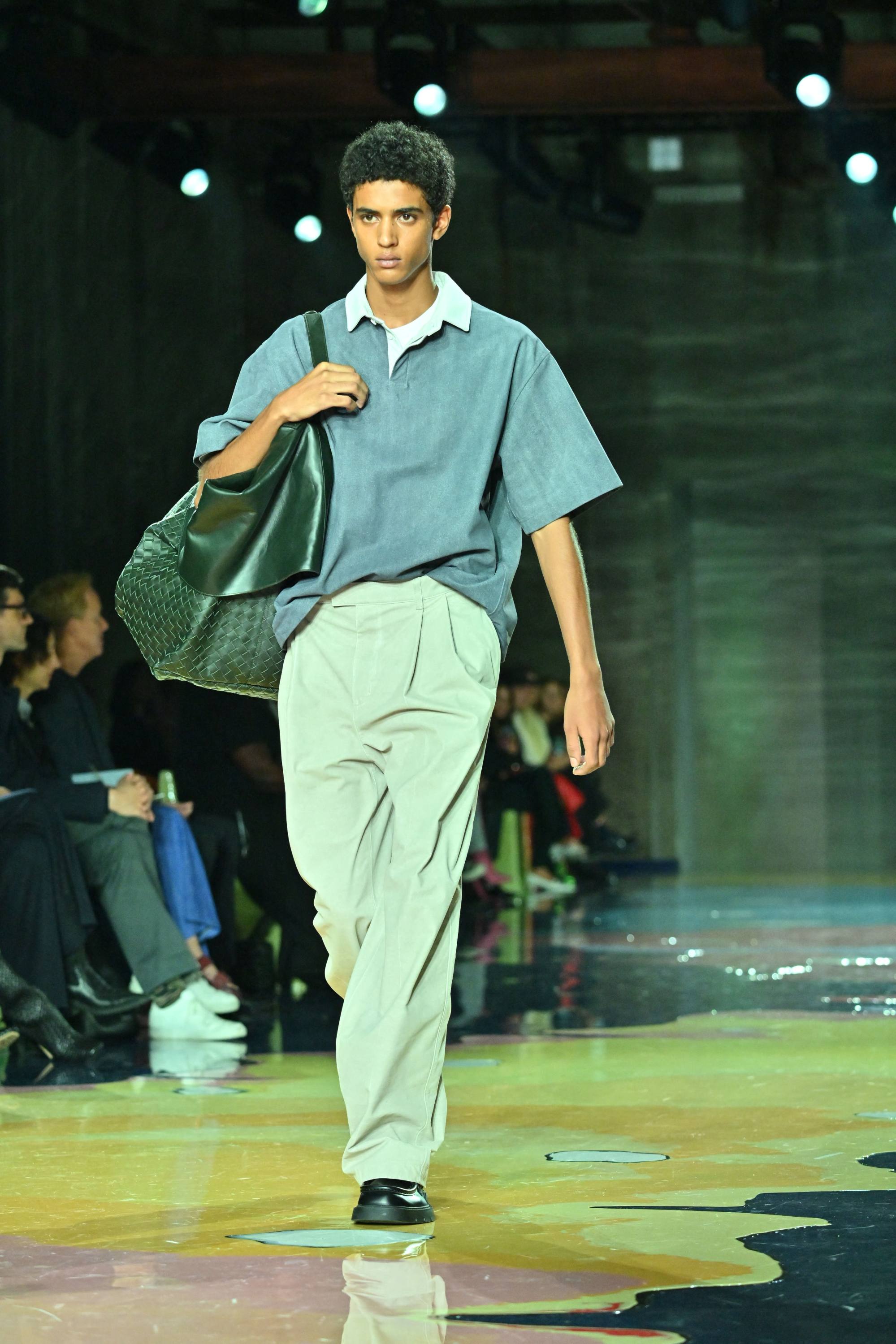 Bags include beautifully crafted fishing bags that fit neatly on the body.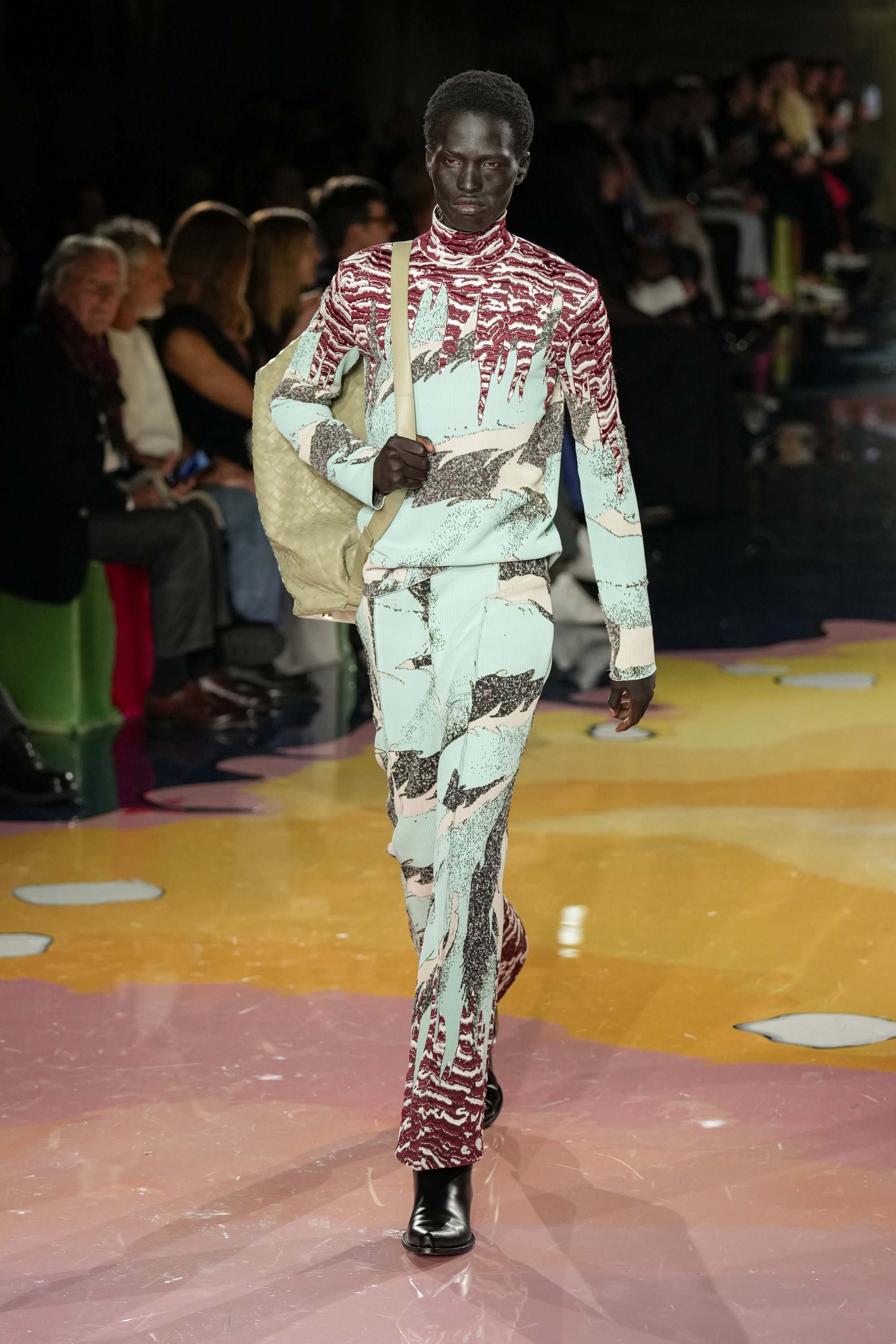 Blazy collaborated with Italian architect and designer Gaetano Pesce on the sculptural resin runway and 400 unique chairs, some with hand drawings, used for guests at the show and destined for Design Miami.

On September 24 at Milan Fashion Week, Matthieu Blazy stunned spectators with Bottega Veneta's SS23 collection with garments that played tricks on the eye
Kate Moss strutted on the sculptural resin runway designed by Blazy and architect Gaetano Pesce, and there were 400 unique chairs for guests, some with hand drawings