Art Basel Hong Kong: from sex to social codes, female artists take back the power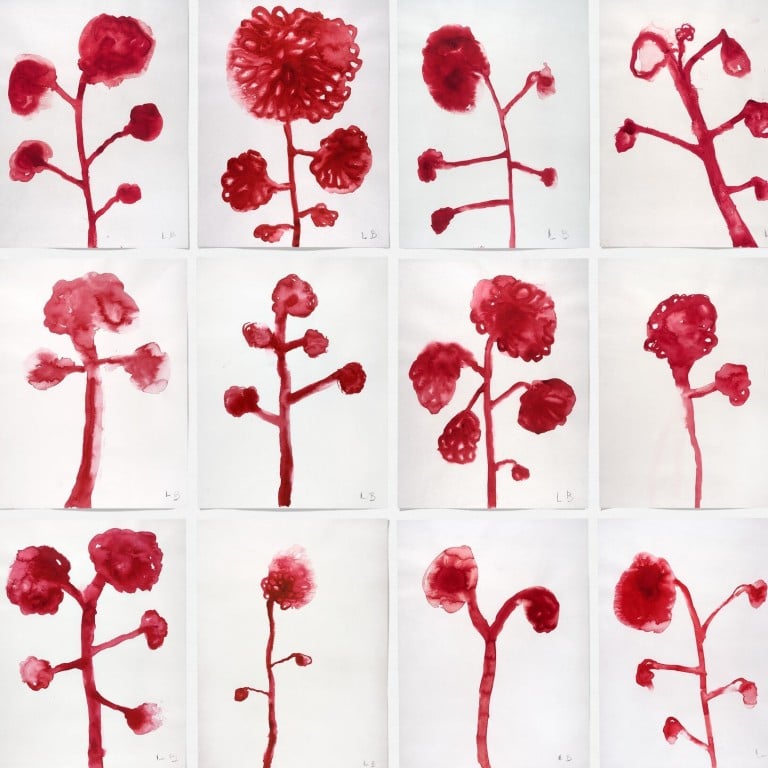 Women make up over 51 per cent of the world population, but female artists are still being overshadowed by their male counterparts. According to art economist Clare McAndrew – whose findings are published in the Art Basel and UBS Global Art Market Report – by looking at Artsy's database, as much as 10 per cent of galleries have no women on their books, while only 8 per cent represent more women than men. And while patriarchy in the history of art has been discussed for decades, how much has changed? Here are three exhibitions now showing in Hong Kong that explore the feminine voice in art.
'Eau de Cologne'
In 1985, German art gallerist Monika Sprüth kick-started a series of exhibitions and art magazines named "Eau de Cologne". The title, being quite literal, refers to the city of Cologne where Sprüth ran her gallery. The magazine featured the most innovative and outspoken female artists of the time, through interviews, artworks and essays from Jenny Holzer, Barbara Kruger, Cindy Sherman, Rosemarie Trockel and Louise Lawler.
Sprüth wanted to do something provocative to shake things up, to throw light on the underrated young female artists who were being overshadowed by the machoism of the male-dominated art scene at the time.
The magazine and exhibitions were a path to international stardom for the artists and gallerist, who then set up Sprüth Magers Gallery with Philomene Magers.
"Eau de Cologne "was seen as so seminal to the growing trend of giving voice to female artists that it has been reiterated several times in various cities, including Los Angeles and Berlin. Now it has finally landed in Hong Kong.
The aforementioned artists, along with Marlene Dumas, Kara Walker and Astrid Klein, have all secured their spots in the canons of postmodern and feminist art.
Barbara Kruger's combination of magazine collage and striking type are unforgettable in style. The short phrases are witty commentaries and criticisms of a consumerist society – most famously, "I shop therefore I am".
Kara Walker's iconic silhouettes of (mostly) black characters have a cartoonish element but are not childish. Often set in violent and sexual narratives, they scrutinise the institutions and cultural beliefs of empires and nations whose power has always been, and sometimes still is, based on a painful legacy of slavery. This is a compact yet unmissable show on women's most impactful art.
Until April 12. Hart Hall. GF, H Queens, 80 Queen's Road Central, Central
'Performing Society: The Violence of Gender'
Who are we and why do we act as we do? How much is determined by our gender from birth, and how do social codes affect our behaviour? These are some of the gripping questions with which the exhibition at Tai Kwun Contemporary confronts us.
Curated by Susanne Pfeffer, director of Museum MMK für Moderne Kunst, the violence discussed here refers to both psychological and physical violence that manifests itself through power structures, religious traditions, cultural attribution and personal upbringing. With a focus on prolonged oppression forced upon the female sex, "Violence of Gender" brings together 11 artists who discuss the topic with empathy, vexation, humour and a touch of magic realism.
Marianna Simnett's short film, The Udder, is set on a dairy farm, where a little girl grows up confined under her mother's supervision. The narrative switches between the protagonist wandering the farm playing with lipstick, characters on a theatre stage and milking technology descriptions.
It is one of several short films in the exhibition that simultaneously captivates and disturbs for its sense of uncanniness, revealing the lengths we go to, to humiliate our bodies to squeeze into the moulds that modern society has created.
At the Artists' Book Library on the second floor is a fantastic selection of theory and fiction on the subject of gender violence, free for the public to peruse.
Until April 28. Tai Kwun Contemporary, Tai Kwun, 10 Hollywood Road, Central
'Louise Bourgeois – My Own Voice Wakes Me Up'
Louise Bourgeois (1911-2010) is one of the 20th century's most influential artists. During a career spanning more than 70 years, she created a deeply personal body of work that is inimitably compelling and poignant. Bourgeois' childhood was emotionally complicated – her mother fell ill from the Spanish flu and never fully recovered, while her father had an affair with their live-in nanny.
Thus began Bourgeois' obsession with the rawness of human relationships and its devastating effects. Paintings of blood red flower bulbs, looking more like human organs, cover a wall, while a nude – half female, half seedling – sculpted from pink marble protrudes from a withered tree boot.
A highlight is a series of rarely seen holograms that seem to play tricks on the mind. A lone chair in the corner, suffused in a striking crimson light, is eerily discomfiting at first glance, and then technically fascinating as one tries to figure out the mechanism.
Until May 11. Hauser & Wirth, 16F, H Queens, 80 Queen's Road Central, Central
Want more stories like this? Sign up here. Follow STYLE on Facebook, Instagram and Twitter

Three exhibitions coinciding with the fair explore the feminine voice in art, and include works by German Monika Sprüth and French-American Louise Bourgeois
Three exhibitions coinciding with the fair explore the feminine voice in art, and include works by German Monika Sprüth and French-American Louise Bourgeois