The phrase "wedding singer" may conjure up images of a gel-haired crooners belting out hits to an uninterested audience, but, these days, couples are looking for a little more class from their wedding entertainers.
"Entertainment-wise, people tend to be fairly traditional," says David Andrews, director of event managers Chunky Onion Productions. "Your typical Hong Kong person is just not going crazy with entertaining at their wedding. It's not the kind of event where a lot of avant-garde entertainment is required."
While live bands of all types – from jazz to classical to pop – are available, couples hoping to book the city's hippest heavy metal rockers might want to think twice. Tastes tend to run towards the traditional for a reason, says Pearl Lo, founder of live music agency Unison Production. "The trend with ceremonies and receptions is for classical music, such as a harp with violin or flute, or a string quartet," she says. After all, "weddings are usually hosted by the parents – so mostly the guests are older. You have to entertain them first".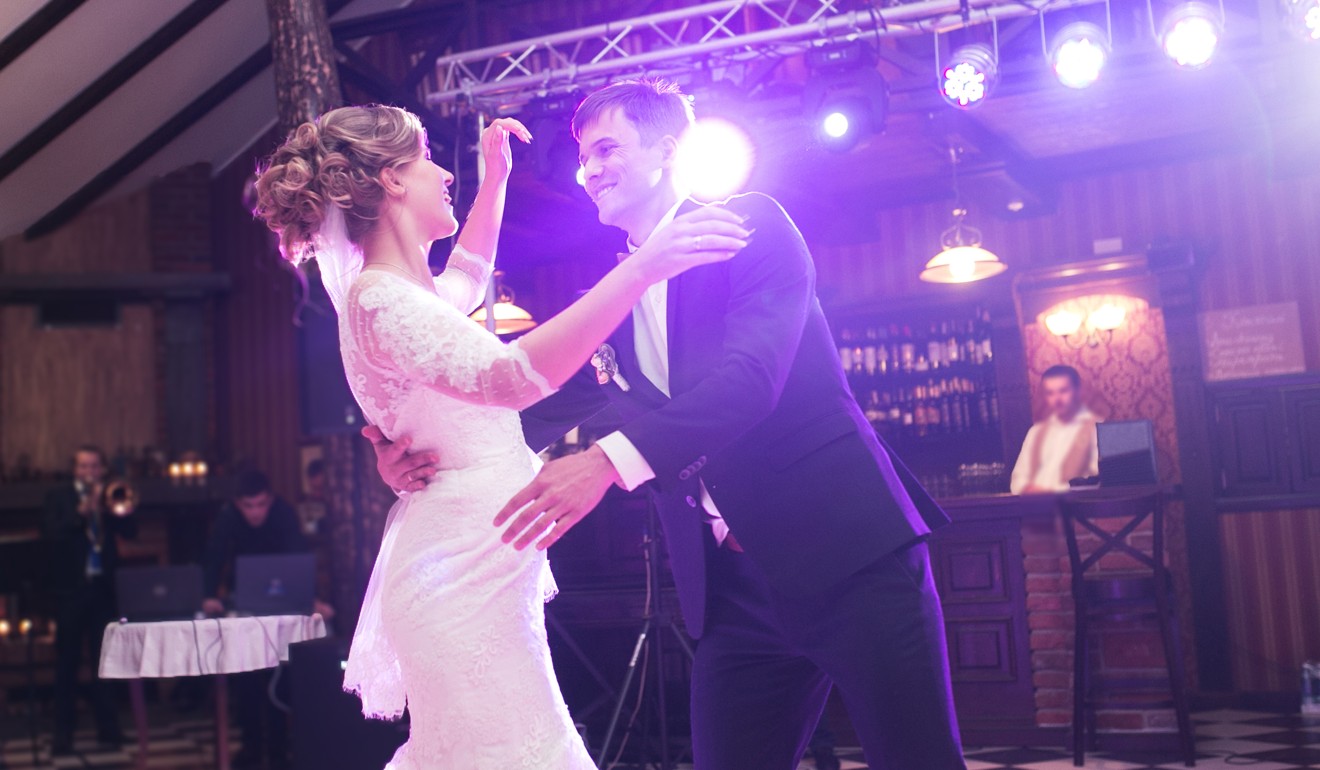 Andrews says: "I tell all brides and grooms the same thing. Even though it's your wedding, think of how many weddings you've been to where you couldn't wait until it was over. Consider your audience: You're only going to get married once, so get a really good band that plays a variety of music that will resonate with grandma and grandpa, as well as your buddies from university. Try to make the evening as entertaining as possible to them."
Lo says that a band with a vocalist still goes down a treat, if budget allows – she's even booked some of the city's legendary Canto-pop stars for weddings. Lo lists a few firm favourites songs that make regular appearances, Canto-pop royalty or not. Westlife's Beautiful in White, Ed Sheeran's Thinking Out Loud and Eric Clapton's Wonderful Tonight are all frequent picks, while at Cantonese weddings Kayee Tam's hit Walk with You from TV drama My Unfair Lady has been very popular.
You're only going to get married once, so get a really good band that plays a variety of music that will resonate with grandma and grandma, as well as your buddies from university
While music selections might not be changing that much, one area that's experiencing an upswing is technology. Whereas before, an acceptable backdrop was a few sweeps of ribbon and a large name placard, now Hong Kong brides want to see what the future holds. "Tech is mattering more and more now," says Andrews. "People are willing to spend on LED monitors, with nicely displayed videos and photos, or a video montage."
Andrews says lighting is vital to making the package work. He says he's noticed more couples go for better lighting. "When you want to transform a banquet hall from a place for conferences to a wedding venue, lighting helps a lot," he says. "It helps your photos, and it makes the party atmosphere a lot better – people will feel like they're at a party."
How to choose bridesmaid dresses that shine – and complement the bride
And naturally, sound quality is paramount. "Don't try to save a few bucks on your sound. If your sound is bad, your entertainment will sound really bad," Andrews stresses. "The difference between really good sound, lighting and tech isn't that much, if you compare it to the overall cost. In a year you won't remember the cost – but the photos will last."
What advice can you take away if you're thinking of booking a live act? "I don't think all weddings need live performances. But if you do, then take your time to research and get to know the band.
"Don't just send an email asking for a quote," Lo says. "Good music can raise up the atmosphere and bring a lot of joy to a wedding – but bad music can totally ruin it."
Why brides are choosing wedding gowns that offer two looks in one
Wedding songs to avoid
There's an art to the wedding song, and it goes beyond just picking a lovey-dovey melody. "The strangest song I've heard in 17 years is Whitney Houston's [adultery-themed] Saving All My Love for You," says Unison's Pearl Lo. " 'A few stolen moments is that all we share / You've got your family and they need you there.' Isn't that crazy?"
Here are some songs to stay away from, no matter how much you like them at karaoke.

The Police: Every Breath You Take
Why? It's a sweet, caring song … about stalking.
Madonna: Like a Virgin
Why? No one aside from the bride and groom needs to know this particular bit of information.
Kanye West: Gold Digger
Why? A song about pre-nups, however catchy, doesn't exactly strike the right tone.
Gloria Gaynor: I Will Survive
Why? It's about a devastating break-up.
Whitney Houston: I Will Always Love You
Why? Another beautiful, stunning, emotional … break-up song.
Celine Dion: My Heart Will Go On
Why? For one, Leonardo DiCaprio dies at the end of the movie.
Elvis Presley: Suspicious Minds
Why? If you hire an Elvis impersonator, make sure this song is off the list. It's about suspecting your wife of having an affair.
The Black Eyed Peas: I Gotta Feeling
Why? It's just terrible.