Only a Kardashian could have topped the internet storm that was caused by the collaboration between Louis Vuitton and streetwear giant Supreme caused at Men's Fashion Week in Paris last month.
The much-anticipated product offerings range from T-shirts to sneakers and an ultra-luxurious trunk.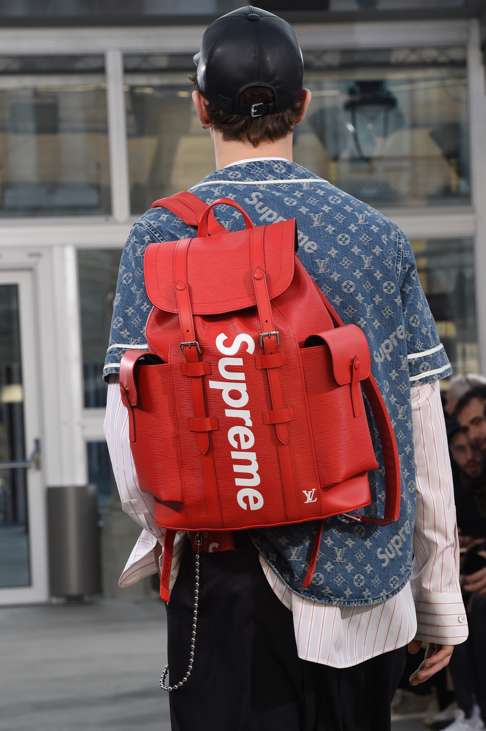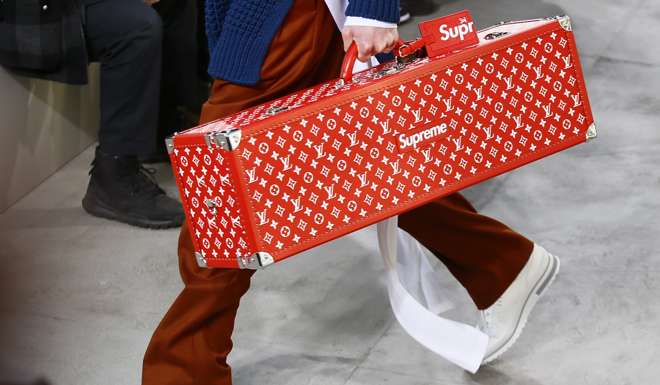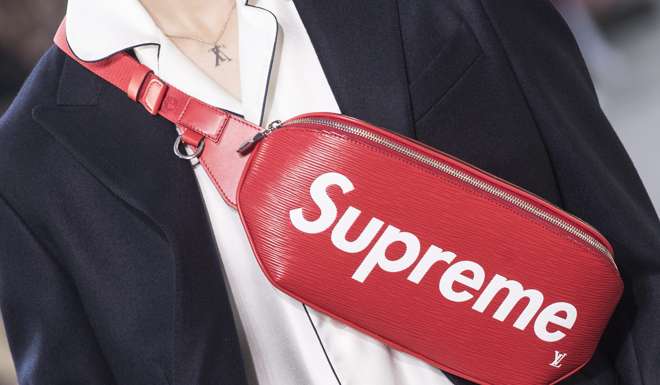 "After the show, the number of people who called me, and celebrities who want the pieces immediately, [was impressive]," says Kim Jones, men's artistic director at Louis Vuitton. We caught up with Jones in Hong Kong, where he's attending the launch of a pop-up concept store for Louis Vuitton's spring-summer 2017 collections.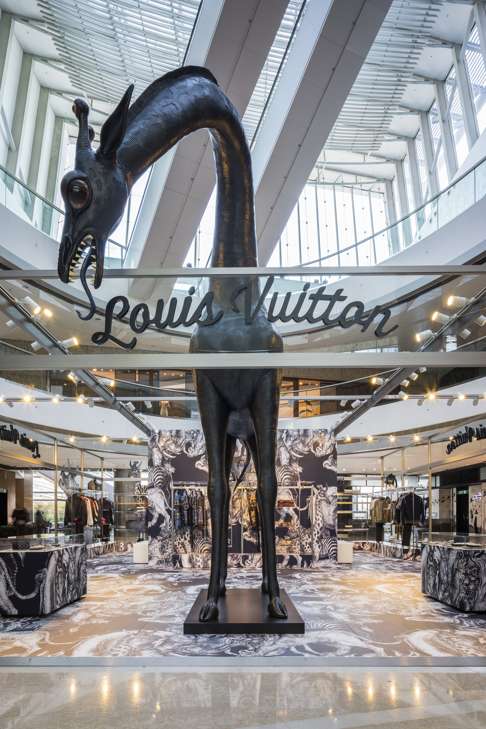 Showing up at the stellar cocktail event on Wednesday night at Hong Kong's IFC Mall, Jones stole the spotlight by working a bag from the Louis Vuitton x Supreme collection into his ensemble.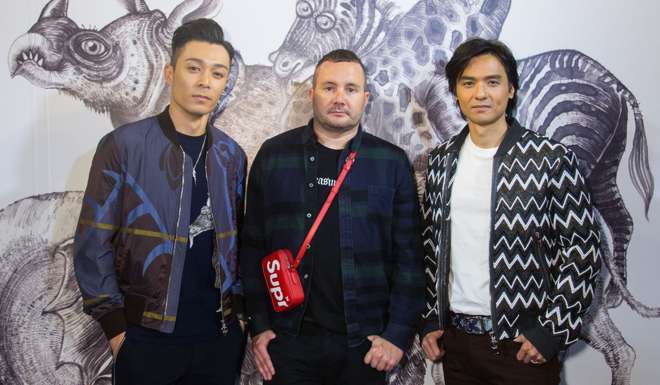 Louis Vuitton launches menswear pop-up store at IFC Mall
Jones, who's celebrating almost six years at Louis Vuitton, is known for his knack of infusing high fashion with streetwear elements. The man's also a keen sneakerhead – with a collection of 700 or so pairs.
"People might say that I'm just jumping on the [streetwear] bandwagon, but it's part of my DNA," Jones says. "[The collection] has probably freaked a lot of people out, but in a positive way."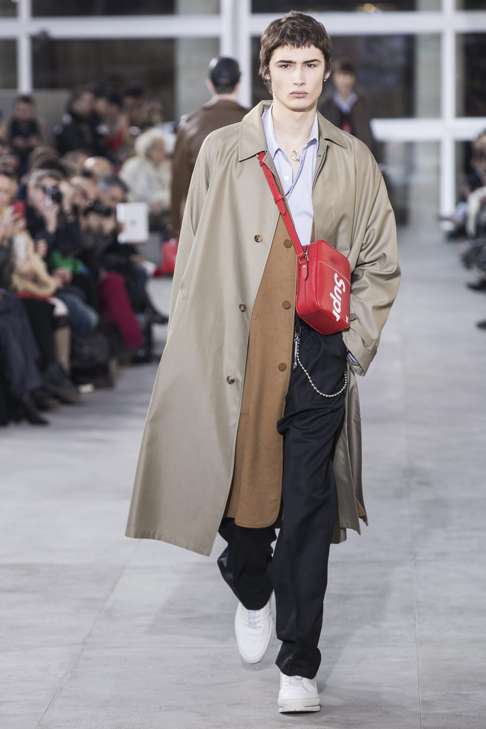 "I was very aware of keeping the brand as the brand," Jones adds. "Consistencies are very important to our customers, and so is newness. The [autumn-winter 17] collection is 10 per cent Supreme and 90 per cent Vuitton. It's super, super luxurious so it balances out what else is going on there."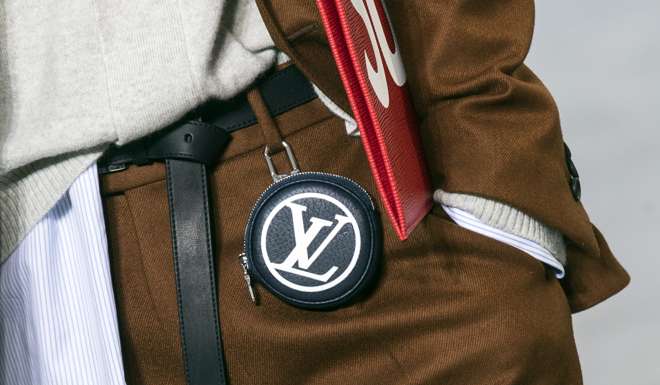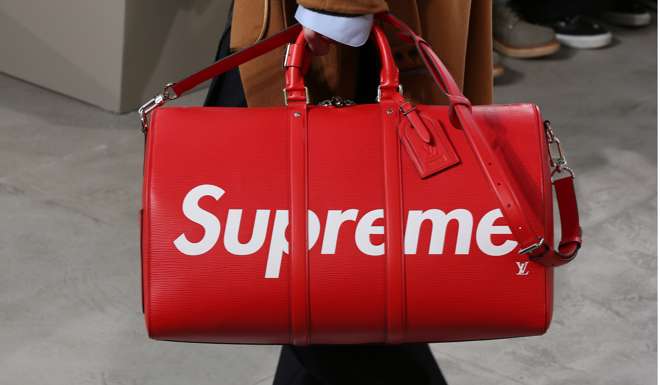 Louis Vuitton's Supreme show makes waves at Paris fashion week
Louis Vuitton's menswear has featured streetwear elements in previous collections, such as in the capsule collection with Hiroshi Fujiwara's label, Fragment, in June last year.
"We did the collaboration with Hiroshi Fujiwara last summer – a pop-up store at Tokyo's Isetan Men's, we had like 4,000 people queuing up for it," Jones says. "Michael [Burke, CEO of Louis Vuitton] also agreed that it was really cool and wished that we could do it worldwide."
Following the Supreme collaboration, Jones hinted that there would be more collaborations to come – which will involve streetwear labels and artists.
The making of an icon: Louis Vuitton Trunk
The designer took to Instagram yesterday to hint at another collaboration with Fujiwara, which includes a Louis Vuitton monogram tote with Fragment's design detail, as well as a button-up shirt featuring logos from both labels.
Coming soon: STYLE's print issue features the full interview with Jones, in which he elaborates on his inspirations, innovations and somewhat obsessive collection of punk memorabilia.
Want more articles like this? Follow STYLE on Facebook