The newest launch of Swiss luxury skincare brand La Prairie's latest addition to its white caviar collection drew in celebrities Jennifer Tse, Helena Pong, Valerie Chow, Jenny Chau, Ranee K and Antonia Li. A light painting photo area, set off to the side, made for a fun impromptu mini photo-shoot session for the guests.
Daniel Stangl of La Prairie talks about how to take proper care of the skin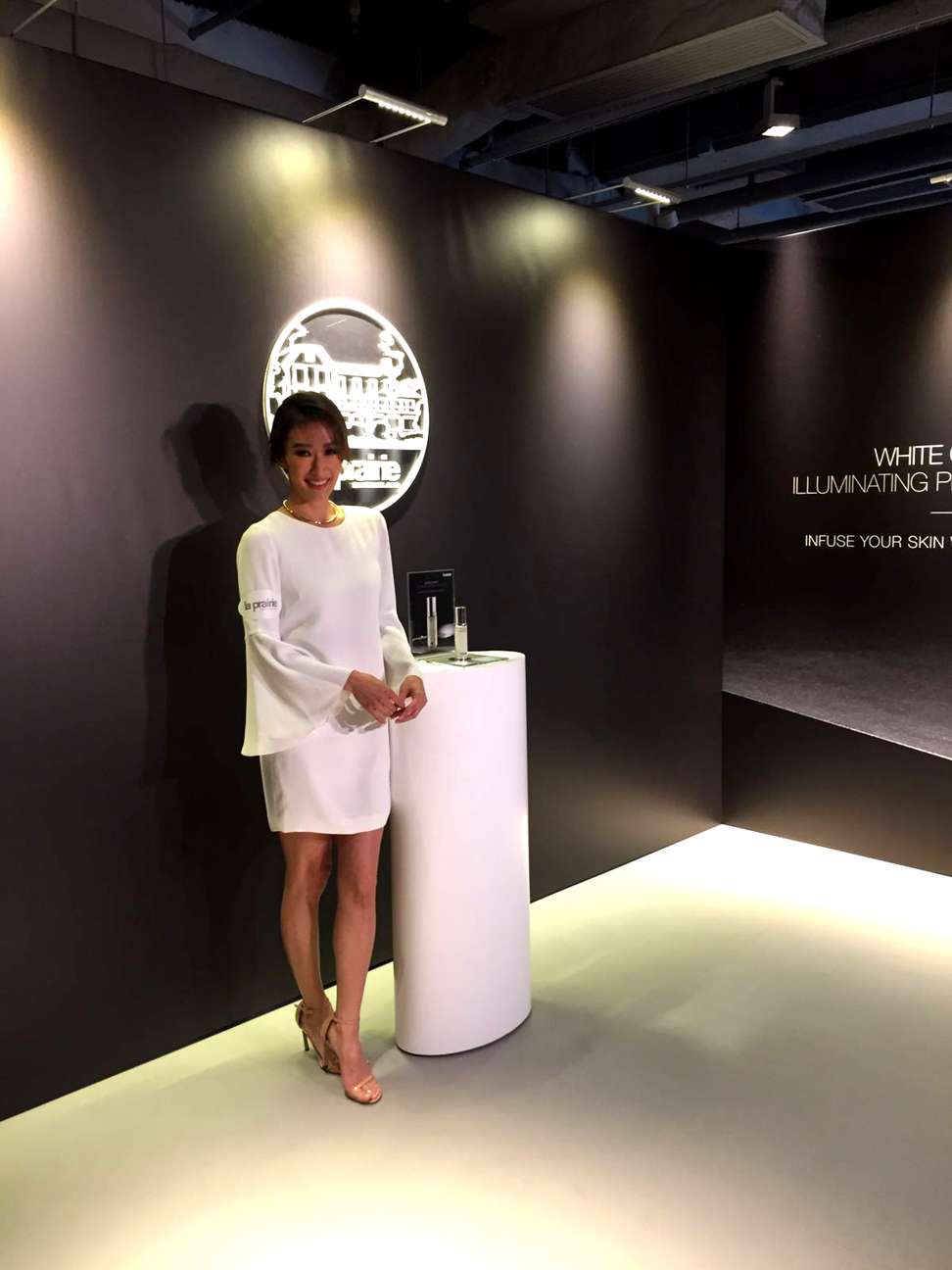 Chic Chat with Jennifer Tse
What is the one skincare routine you swear by?
Definitely clean off all your make-up, don't be lazy, then use a mild cleanser and I use a serum afterwards, and then I use a moisturiser.
What do you like best about serums?
Because I travel so much, [my skin] is quite dry. Serums have really, really helped me, being so concentrated in their benefits and just being something that preps your skin for moisturiser afterwards, and it really, really absorbs. I do a lot of moisture masks anyway, I do one almost every day because I fly [a lot and my skin gets] quite dry. So serums for me are amazing because they really bring out that dewiness in the skin.
What are you looking forward to the most this coming spring and summer?
The sun, the heat, just being outdoors more.
Want more articles like this? Follow STYLE on Facebook