Liang Tao was left stunned by the buying power of his fans after all 80 of the 14,900 yuan (HK$16,800) Givenchy bags he co-created sold out within 12 minutes on WeChat.
The 25-year-old founder of fashion blog Mr. Bags is among the rising band of Chinese entrepreneurs converting digital influence into sales, and attracting the attention of luxury brands eager to cash in on the huge "fan economy".
"The fan economy has transformed from relying mainly on merchandise to being spontaneously multidirectional," says Angelito Perez Tan jnr, CEO of RTG Consulting. "There are numerous channels for celebrities and key opinion influencers to monetise their influence directly and the rewarding systems the platforms use are also fostering changes in user habits and business models."
"It's a myth that people don't buy luxury online," says Liang, a Columbia University graduate. "My initial followers were Chinese college students who were also studying overseas. It was normal for them to spend more than 20,000 yuan on luxury items a month."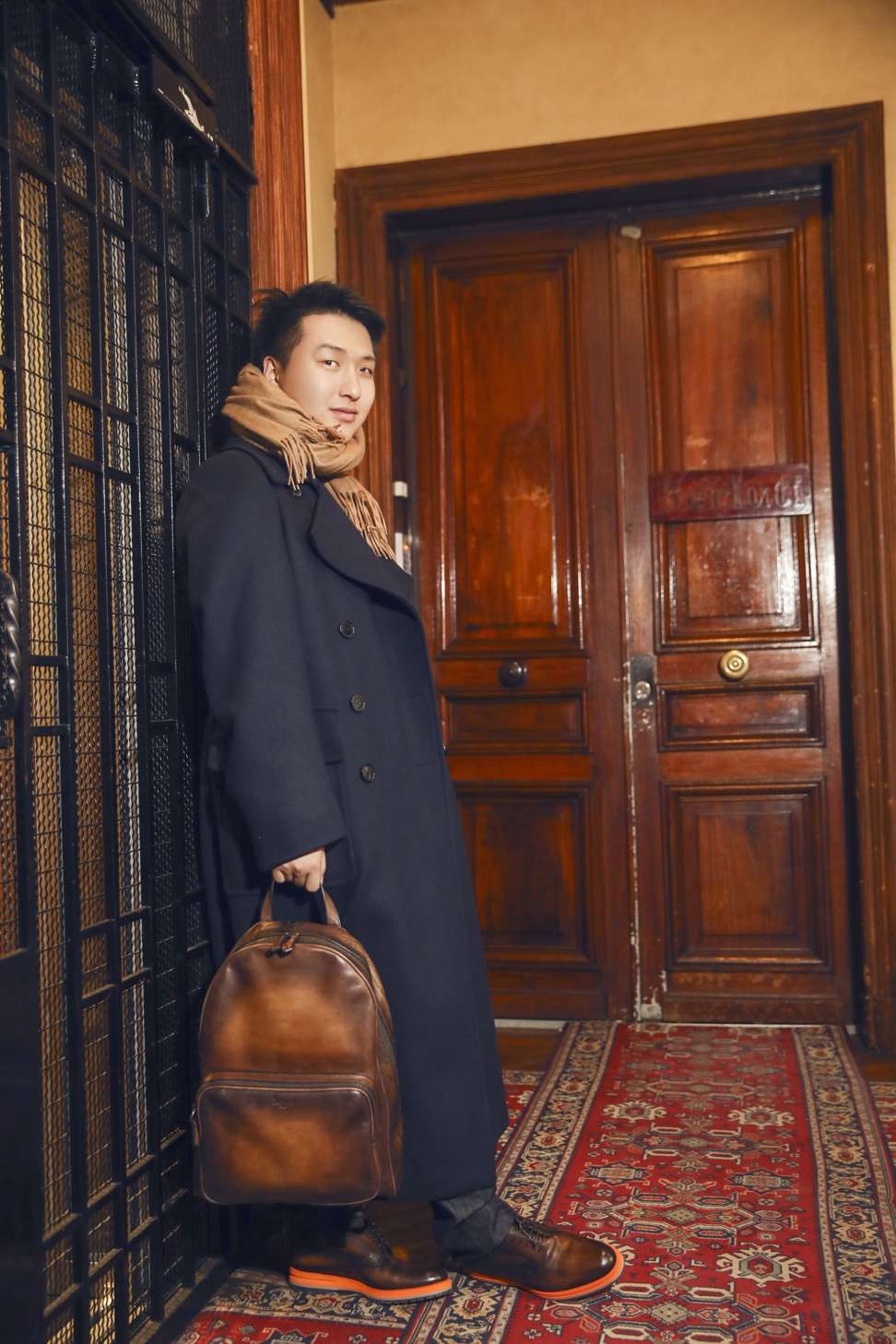 Liang, who has more than 2.7 million Weibo followers and whose posts on WeChat easily generate over 100,000 views, is a regular on the front rows at Fendi, Valentino and Dior's fashion week.
Also cashing in on her loyal fan following is journalist-turned-blogger Fang Yimin, founder of Becky's Fantasy, who has collaborated with Burberry, Tiffany and Chanel. More than 900 bags she co-designed with American brand Rebecca Minkoff sold out within two days online.
Fashion bloggers such as Mr. Bags have wasted little time expanding their boundaries by hosting events and gatherings with fans often sponsored by luxury brands and retailers.
Liang hosted a fan meeting at New York's Bergdorf Goodman, where some followers snapped up dozens of Mansur Gavriel's iconic bucket bags apiece.
"The shop had just got new stocks of the Mansur Gavriel bags that morning and all of them sold out after my event," Liang says.
While Chinese bloggers were quick to recognise the importance of the internet for Chinese luxury and fashion consumers eager to learn about brands and products, according to Exane BNP Paribas' research on digital influencers, celebrities still exert more control on style and brand preferences.
Teen idols Yang Mi, Kris Wu and Hu Ge are the most influential celebrities in China in terms of Weibo followers. Yang, who has almost 70 million fans on the microblogging site, is often dubbed "Dai Huo Wang" (aka Queen of Sales Traction). Looks from her off-duty ensembles – which may include a Vetements sweatshirt or Gianvito Rossi boots – are closely followed by fans. Industry insiders put that success down to a combination of her "girl-next-door" image and mix-and-match styling.
The millennial generation is the most receptive to celebrity influencers. Mando-pop band TFBoys' 17-year-old frontman Wang Junkai's birthday message on Weibo in 2015 was reposted a record 42.8 million times. For his birthday in September last year, his fans crowd-funded birthday adverts across landmarks from New York's Times Square to Metro stations in Tokyo and in Reykjavik in Iceland.
Luxury brands in China are shifting from celebrity endorsements to product collaborations. While such promotional stunts are common overseas, they have been slow to take off in China. Yang worked with Aspinal of London on limited edition bags. Burberry launched a special Kris Wu Edit for the festive season last year.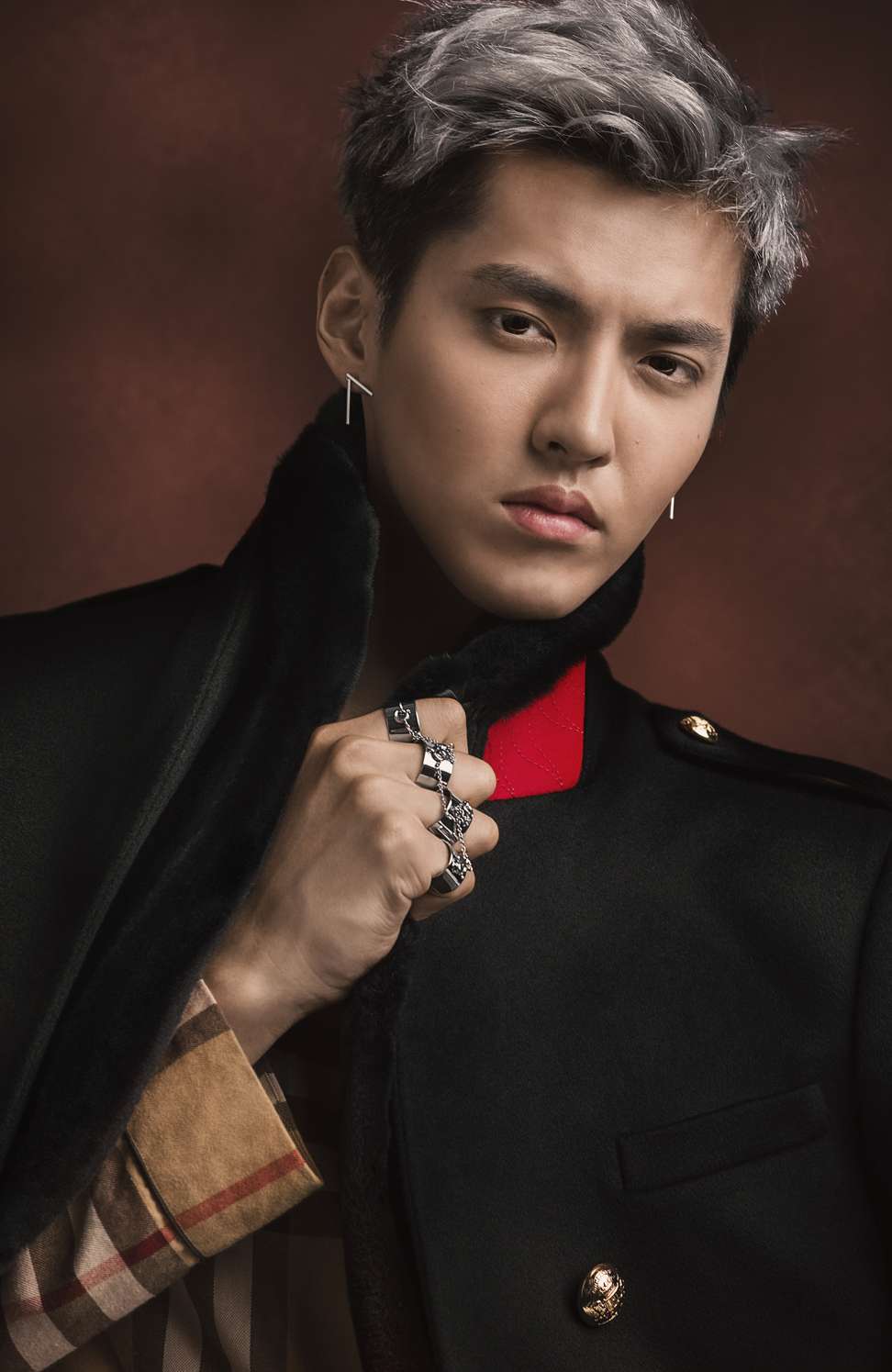 Kris Wu, Song Hye-kyo and Zhou Dongyu join Burberry's tribute to British artist Henry Moore at London Fashion Week
In 2015, luxury watchmaker Jaeger-LeCoultre and actress Zhao Wei co-designed a high jewellery 101 watch.
"Some of the celebrity campaigns are just creating buzz but others are directly linked to sales," says Daniel Riedo, outgoing CEO of Jaeger-LeCoultre. "When Zhao Wei posts a watch on social media, for sure we see an increase in demand for the timepiece in the following days and weeks."
IWC CEO Georges Kern who works with A-listers from Hollywood and in China, says it's difficult to identify the connection between celebrity campaigns and sales growth. "You never know which individual element makes it happen," Kern adds.
The fan economy has transformed from relying mainly on merchandise to being spontaneously multidirectional
Compared to celebrities, however, Chinese bloggers are filling a crucial gap.
"They fill a vacuum – left by luxury brands and publishers – they play a key role in educating consumers," says Luca Solca, managing director, sector head global luxury goods of Exane BNP Paribas.
"While celebrities have mass appeal, digital influencers have built their following by carefully curating their content through much closer interaction with their fan base," says Tan. "It's the sentiment of being close or intimate with opinion leaders or bloggers that has driven this trend."
Fang of Becky's Fantasy agrees, saying: "Trust is key. My taste and style, which have been nurtured through time, resonate with my followers. We become friends. It's a more intimate and less condescending communication channel between shoppers and luxury brands."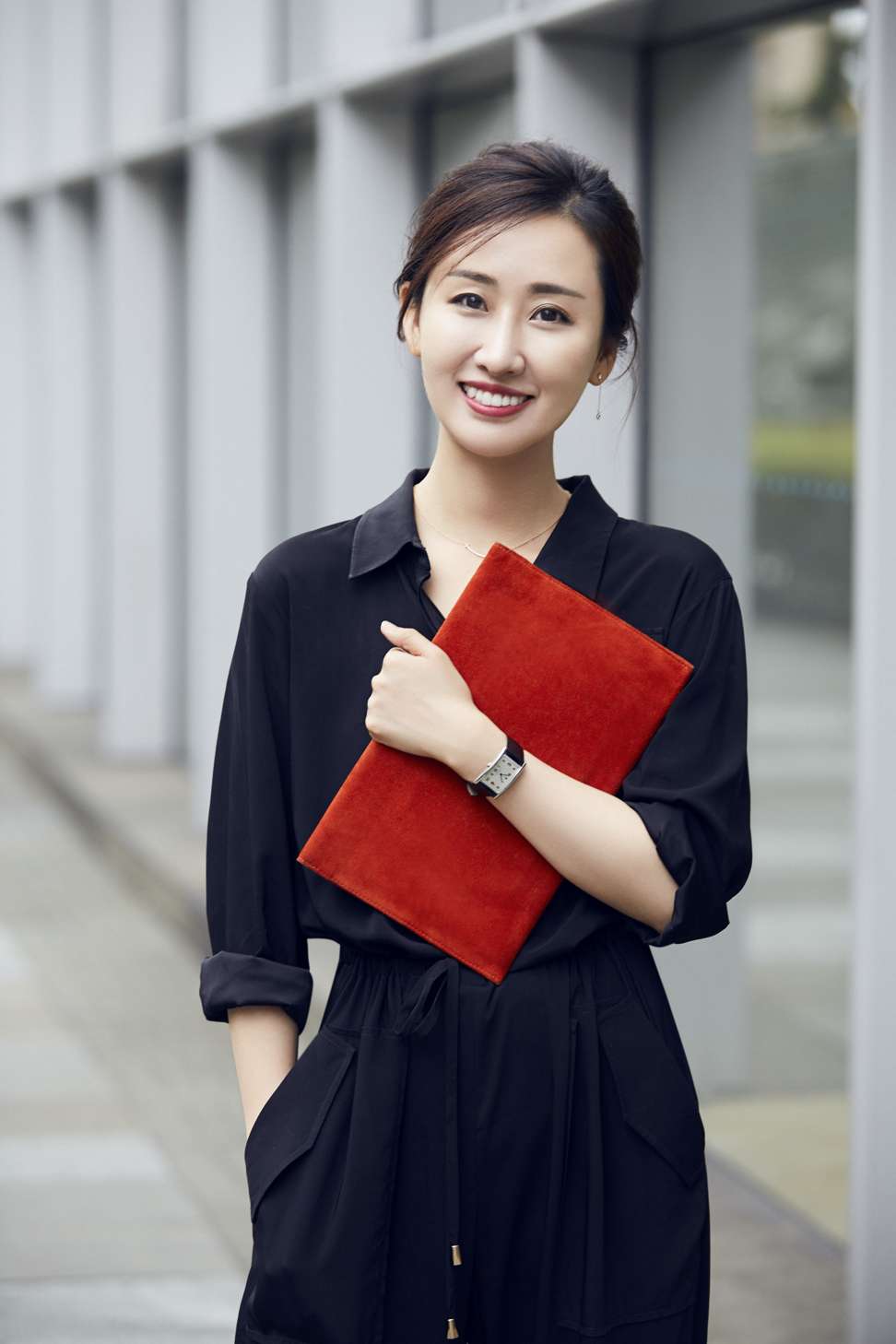 Luxury brands focus on innovation and design to target millennials
In order to reach mature, high-end readers, Mr. Bags' Liang has come up with a strategy that avoids typical netizen slang, devises reader-driven content and values integrity.
"I build the trust with my fans because they know I'm passionate about the subjects I write about," he says. "If I don't like a bag, I won't write about it, whether it's from an advertiser or not."
The popularity of e-commerce and online payment platforms in China has enhanced growing sales. WeChat, China's top messaging app, has become a testing ground for luxury brands' e-commerce expansion with Dior, Bulgari and Burberry among those early to adopt WeChat sales.
"WeChat is such a dominating communication tool that everyone's using it – young or mature," Liang says. "The payment integration invites readers to make the purchase online right after reading posts on WeChat. Different industry chains are gearing up to optimise the online shopping experience."
China's fan economy is driven to a greater extent by mobile devices than it is elsewhere, Tan says.
"In Asia, the younger generation engages more with social media than their Western counterparts, especially on mobile platforms," he adds. "There is a longer history of the merging of mobile social media and mobile payments in Asia."
Luxury brands are targeting millennial consumers using digital platforms, product diversity and creative storytelling
With growing interest from luxury brands and bigger budgets allocated to digital marketing, online Chinese influencers are enjoying a golden age.
Video blogging sensation Jiang Yilei, who is known as Papi Jiang, pocketed a jaw-dropping 22 million yuan for an advertising slot on her online video last year. The slot was sold to Lily & Beauty – a Shanghai-based online beauty store, while another model/online shop owner launched her own brand last year – more than 410,000 watched her live broadcast and she generated 20 million yuan in revenue within two hours.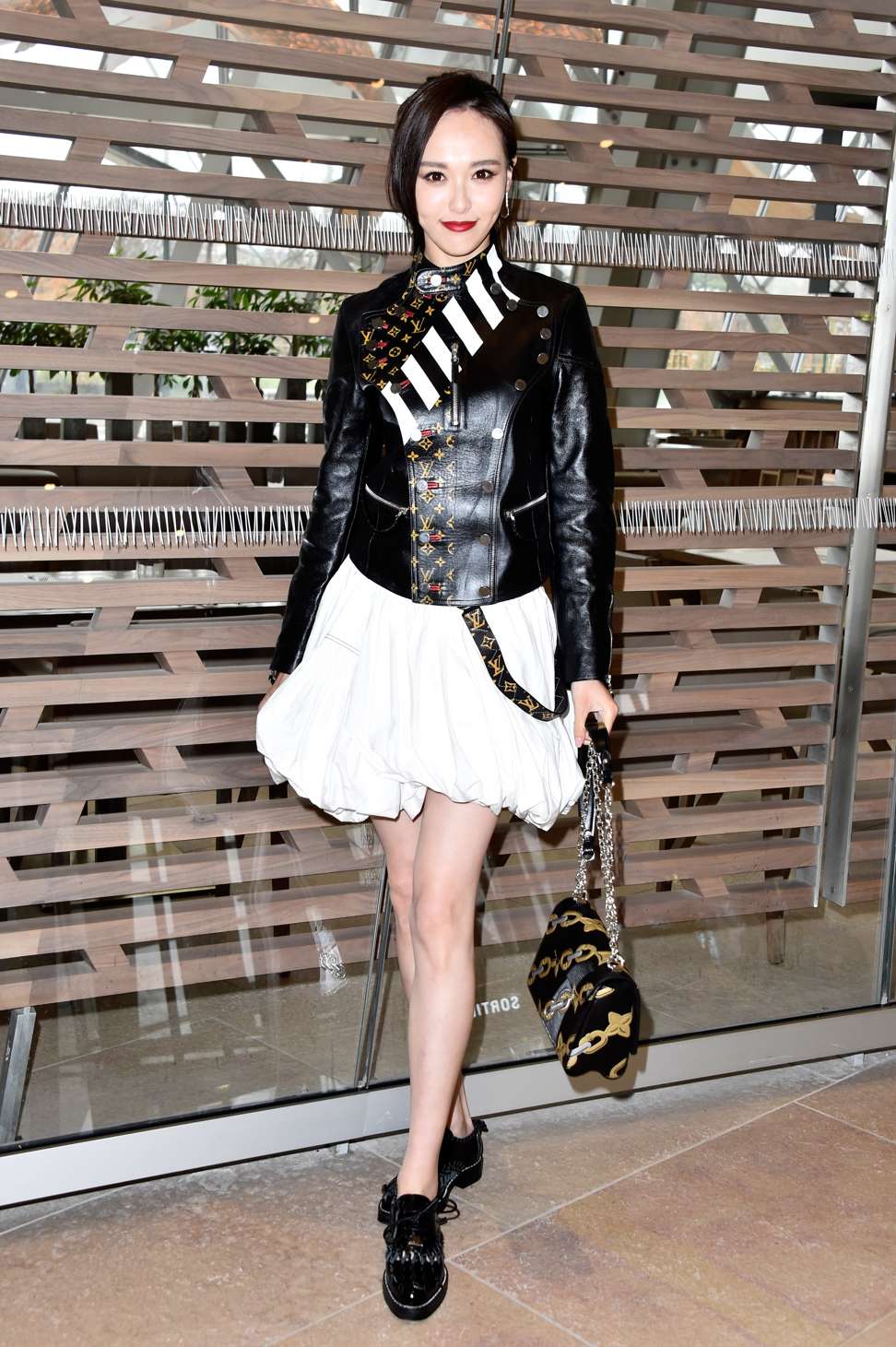 Luxury brands face numerous challenges in associating with key opinion leaders (KOL).
"It's not that you could just put something on somebody and the whole world goes and buys it consumers are much cleverer now," says Christopher Bailey, Burberry's chief creative and chief executive officer. "We need to create long-term relationships."
For Burberry's CEO Christopher Bailey, the digital revolution is 'incredibly exciting'
"People we work with have to fit the brand," Kern says. "It has to feel natural and be credible. Customers know when you have an ambassador jumping from one brand to another."
On top of a shared vision and resonance in positioning, Tan notes that brands should think long-term while working with digital influencers.
"Having a campaign with KOLs rooted in strategy is paramount. Too many times, we have seen brands with campaigns that haven't thought through the best way to leverage the influencers efficiently," Tan adds. "They are often shooting for high short-term performance numbers, yet with little regard for the long-term impact that these KOLs may bring."
Analyst Solca agrees, saying: "It has grown into a real industry – I wonder if it will survive in the process, as payments from brands put the independence of influencers in question."
Want more articles like this? Follow STYLE on Facebook