A-listers' go-to piercing artist Maria Tash is one of Hollywood's best kept secrets. Tash's got a stellar clientele including Beyoncé, Scarlett Johansson and Jennifer Hudson. The expert jeweller will be in town for private appointments at Lane Crawford from April 5 to April 17.
We had a chat with Tash to find out about some of her favourite styles ahead of her Hong Kong visit.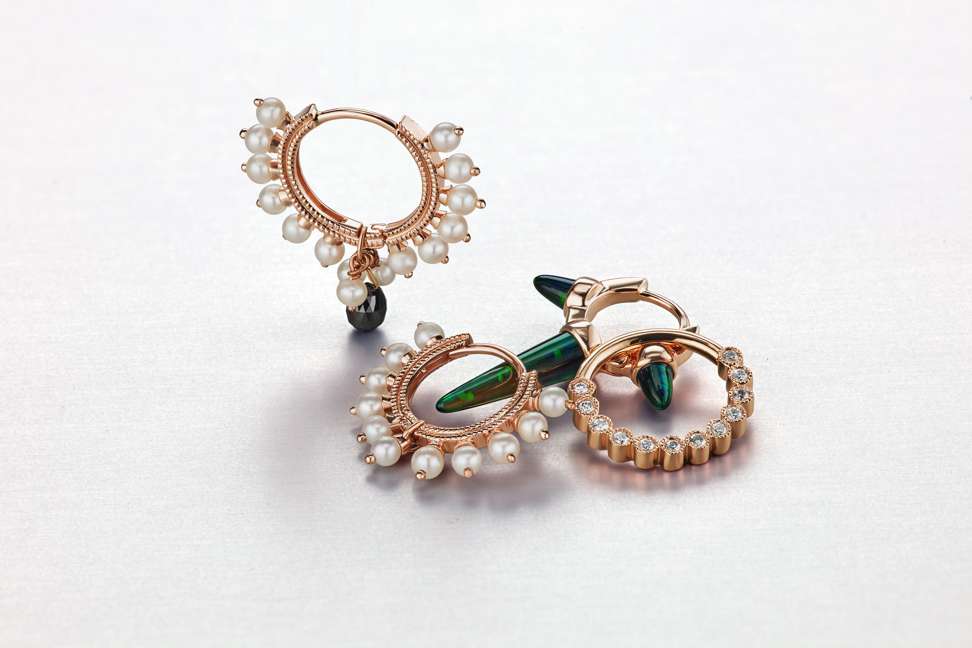 Tell us about your design philosophy.
My signatures are small and precise rings and thin threaded backed studs that can be worn continuously in multiple lobe piercings.
My jewellery design inspiration comes from a variety of sources. Sometimes it is old pieces I collected in my youth that I remake and improve with new metals. Sometimes inspiration comes from museum exhibits – like the MET's Jar jewellery exhibit where I really saw how black rhodium over rubies or blue diamonds was impressive. I also love intricate granulation found in vintage Indian pieces. I really enjoy trying to find ways to suspend diamonds without obvious settings – so I'm exploring new technologies to create ways to securely attach invisible set diamonds. And then I combine those invisibly suspended diamonds with movement, via laser drilled diamonds. I also take inspiration from other brands that are experimenting with blue and purple rhodium plating. I think mixing historic [elements] and new technology is artistic fun, and the result is a piece of jewellery that has never been seen before.
What's a piece in your collection that you wear the most yourself?
I wear the diamond tassel helix cuff daily. I love that it incorporates both pear and round diamonds, delicate milgrain engraving around each stone, and that there is a lot of movement to the piece. It is not overwhelming to my hair or any apparel choice but it is noticeably unusual.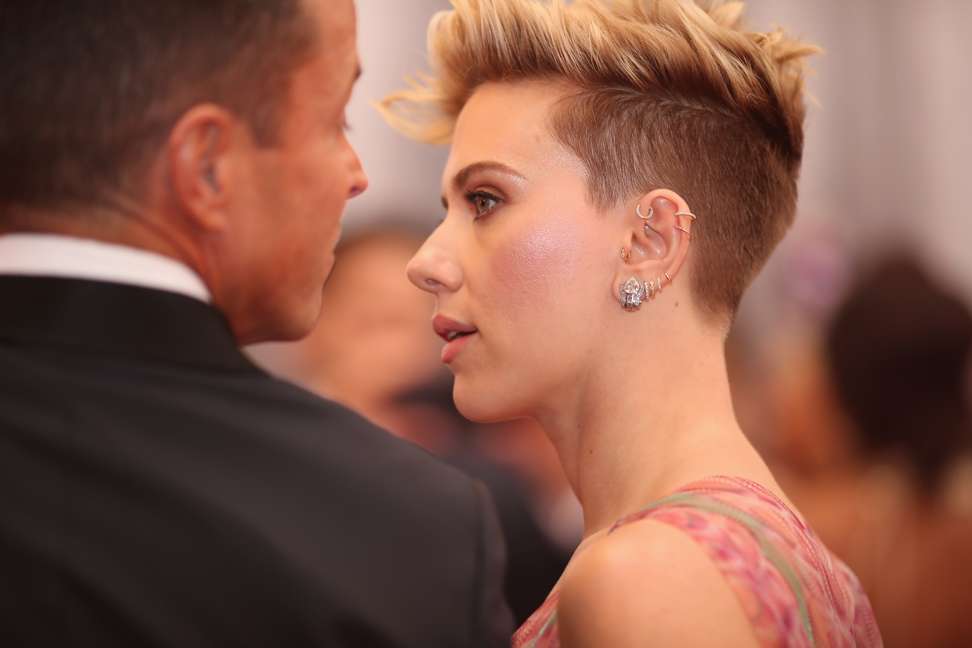 How has the culture of body jewellery evolved since you joined the business? Are people incorporating the jewellery into their wardrobe differently these days?
In the 1990s, when I started in the business, the main type of jewellery that was available was industrial looking, steel, thick rings with beads as the closure mechanism. It was a different type of look then, that was heavy and not that beautiful. I started, with the popularity of navel piercing, working on getting pieces to look like they were glued on to the body and fit properly. This meant working on developing different curvatures to different lengths of posts for navels and then working on elaborate ends for the posts.
As I got older, and my personal taste and style evolved, I got more into concentrating on thinner, elaborate ear lobe and ear cartilage jewellery. My detailed small pieces were able to be worn continuously and since I come from designing body jewellery, I made sure my pieces lie close to the body and were comfortable enough to be worn continuously. I always sold single earrings and pieces of body jewellery so people can have the freedom to treat each piercing as an autonomous vehicle for adornment.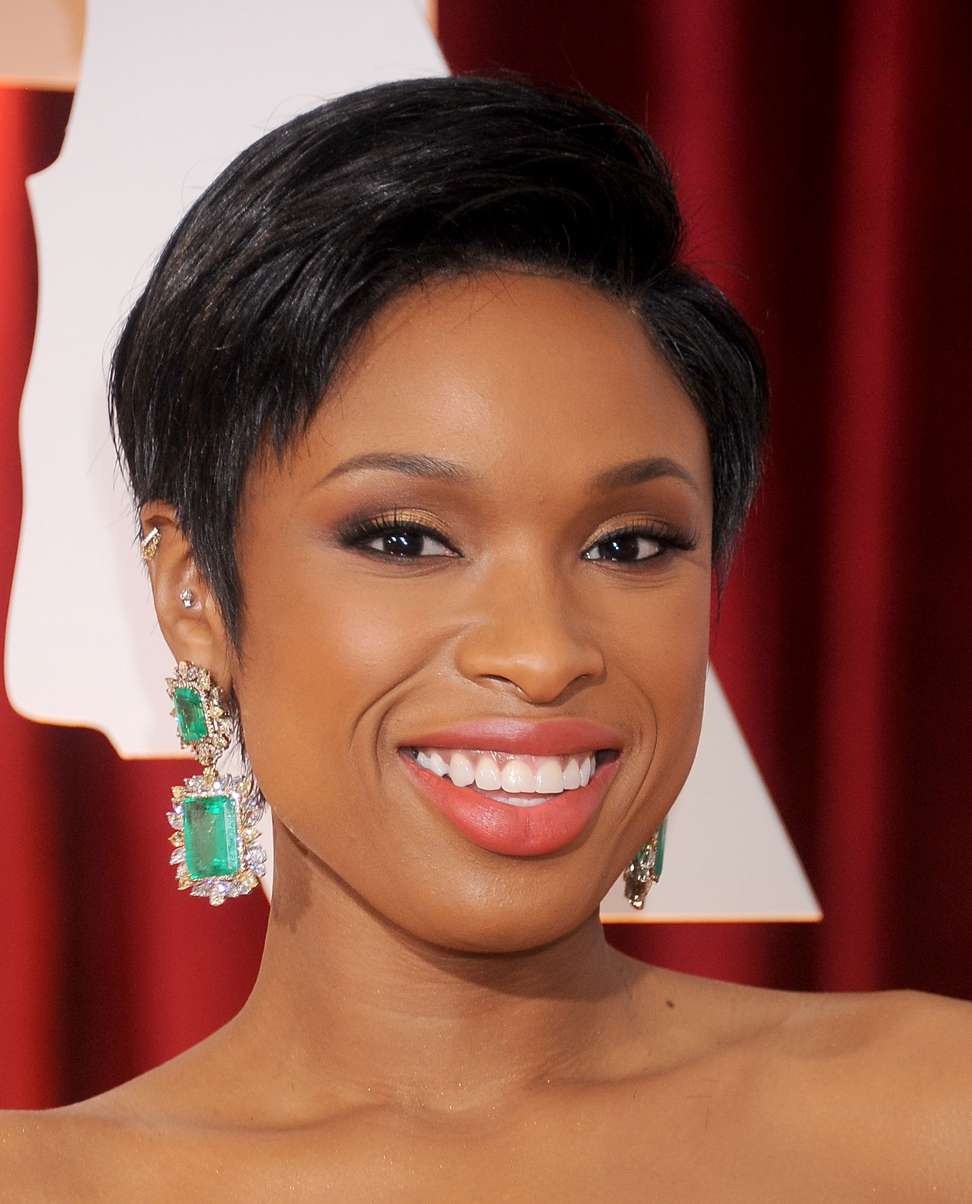 Any tips for girls who wish to get their first navel piercing?
Navel piercing can be very beautiful if the jewellery is fitted well to the body and does not stick out. This is important as navel jewellery gets a lot of movement from the bending of the torso. We usually start the piercing with curved barbells, and we custom fit the length of the curved barbell to the size of the navel flap. Navels are one of the longer-healing piercings; [they take] 6-12 months to fully heal (doesn't hurt during that time but one must clean it regularly).
It is important to note healing a navel piercing requires not touching it with dirty hands and patience as it is one of the longer-healing piercings on the body due to the constant movement. But it is gorgeous. Also note, this is one of the piercings that you have to wear the jewellery consistently to keep open. I have a navel piercing that I have loved since I got it done in 1993. Mine is quite old, and I can leave jewellery out for long periods and it will not shrink at this point.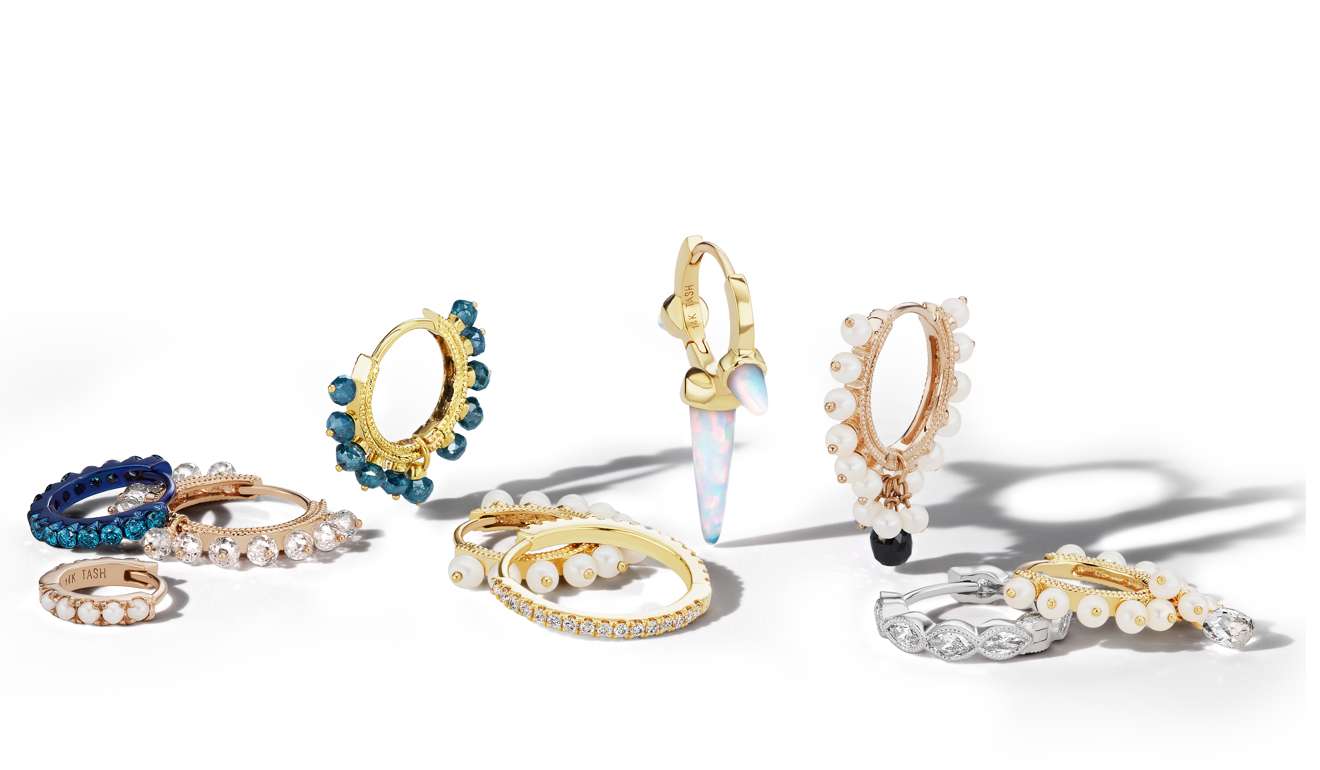 Can you also share with us styling tips in terms of the best ways to flaunt beautiful body jewellery?
Beautiful body jewellery's function is to serve the wearer. I believe a good fit is one that resonates with one's personal aesthetic and does not overpower the natural beauty of the wearer. My jewellery stylists also consider a client's aesthetic when choosing jewellery for them. We assess whether their clothes or other jewellery are minimalistic, avante garde, full of big diamonds, etc. It is also important to consider a client's skin tone when picking a colour of gold. For example I love rose gold, but it does not flatter my skin like yellow or white gold. Also, since I have multiple ear piercings, I need to make sure that the weight of each piece complements the other pieces on my ear.
It is important that multiple pieces of jewellery do not overwhelm each other, and ideally have some stylistic continuity. Each piece of jewellery should look balanced with the anatomy in which it lives, as well as with the pieces it is living next to. Just like a good plastic surgeon would give you a preview of what the final outcome of their work would look like before undergoing any procedure, our jewellery stylists will lay out all pieces next to each other as well as the spacing. We have silicon faux ears that can illustrate a look before we pierce as well and we hold up different colours of gold to a client's skin tone for an effective preview.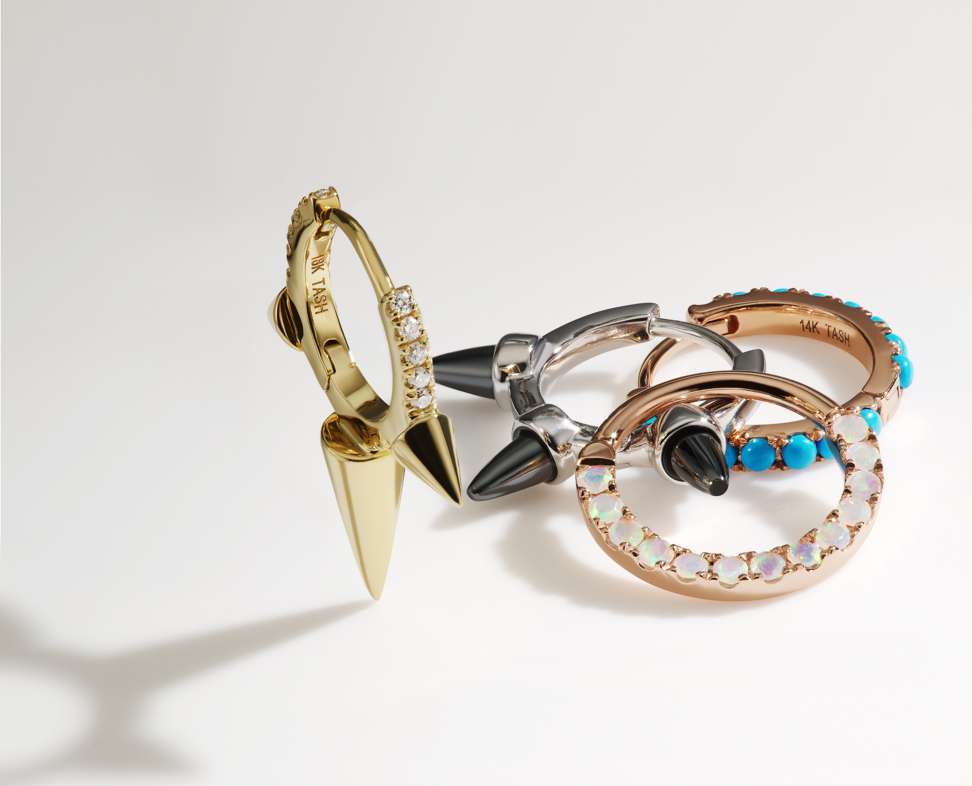 How has your stellar celebrity following helped business?
I have had the privilege to work with many celebrities, models and influential stylists over my 25 years in the piercing and jewellery business.
I have been to hotel rooms to work on celebrities when they are visiting NYC as well as made house calls to work on them in the comfort of their home. I have closed the business to the public on occasion to give a celebrity a private shopping experience.
Working with well known celebrities is legitimising, and I believe other clients think "well if they trust Maria Tash to do their piercings since they have access to the best, then I should too".
Want more articles like this? Follow STYLE on Facebook