Fashion designers might be fabulous, but they also have quirks that fuel their original, eccentric and whimsical creations. What makes Louis Vuitton menswear artistic director Kim Jones tick is his little-known obsession – a museum-worthy collection of punk memorabilia in his London studio.
"I'm an organised hoarder," Jones says. He laughs, but he is not joking. Hoarder he is.
The proud designer plays a video on his phone that shows a walk-in closet filled with vintage garments and accessories from the 1970s British punk scene. Jones is also organised. He has placed the goodies in a room with a controlled temperature, without natural lighting, and then meticulously documented them all in digital archive.
"It's been 40 years since punk started and it has completely gone mainstream now," Jones explains. "I find it inspirational. I can take these ideas and play around them."
His passion for the subculture shone through the spring-summer 2017 collection – for example, the cropped Tartan vest; pants with engraved D-rings and zigzag stitching; and lace-up creeper brogues in luxurious pony-styled calf leather.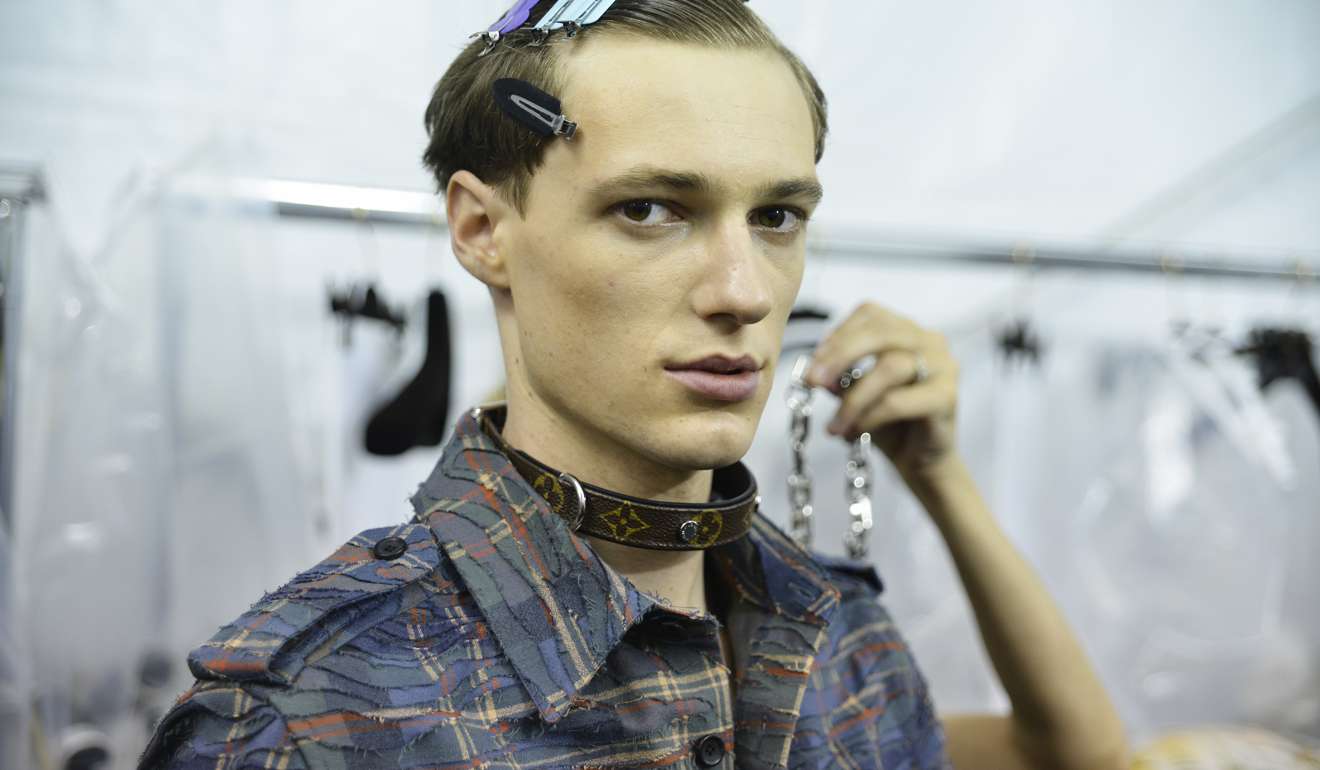 The references weren't taken literally but subtly mixed with creative elements that included exotic African animals reinterpreted by Jake and Dino Chapman – and Louis Vuitton's savoir faire.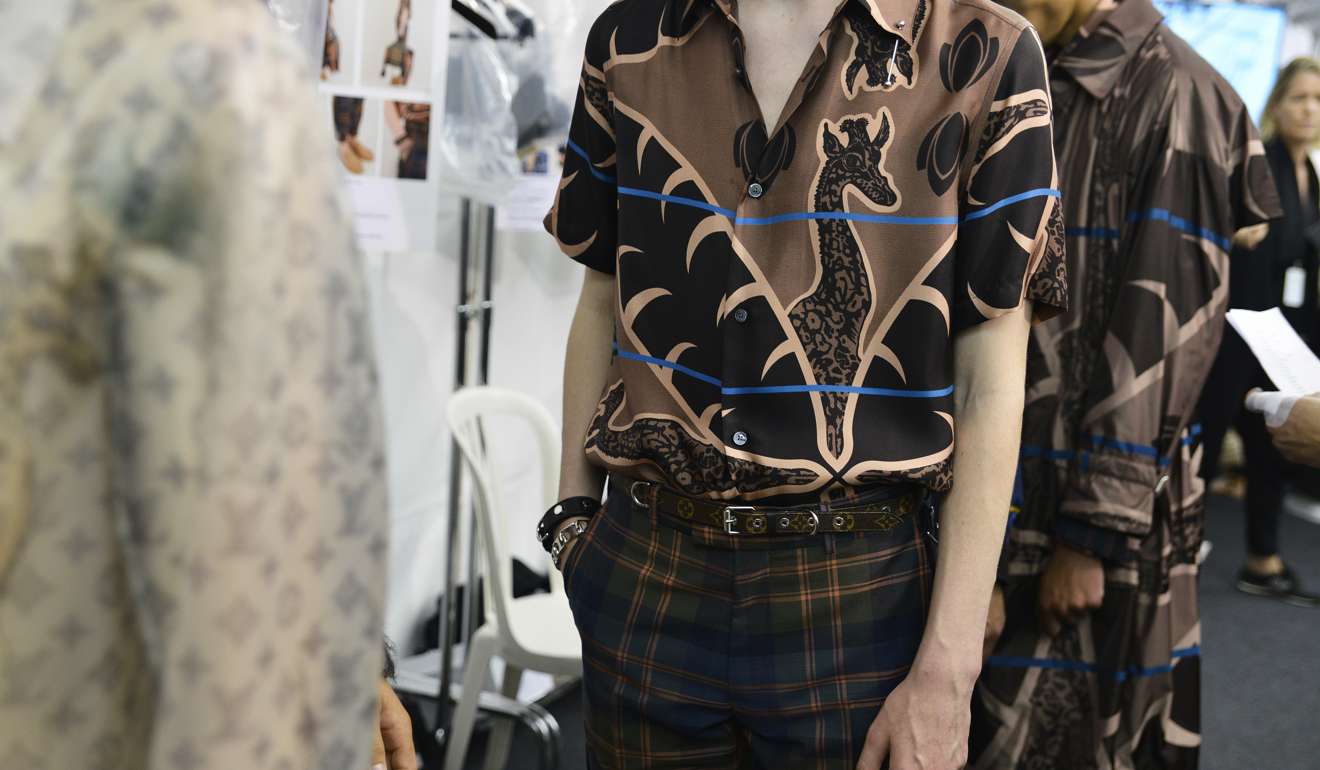 The collection marks Jones' second collaboration with the Chapman brothers during his tenure at Louis Vuitton. The controversial British artistic duo created exclusive prints depicting twisted animals including the boggle-eyed elephant, lion, rhino, zebra and giraffe. The prints adorned sleeveless knits, monogram silk shirts and a monogrammed backpack inspired by Louis Vuitton's vintage steamer bag.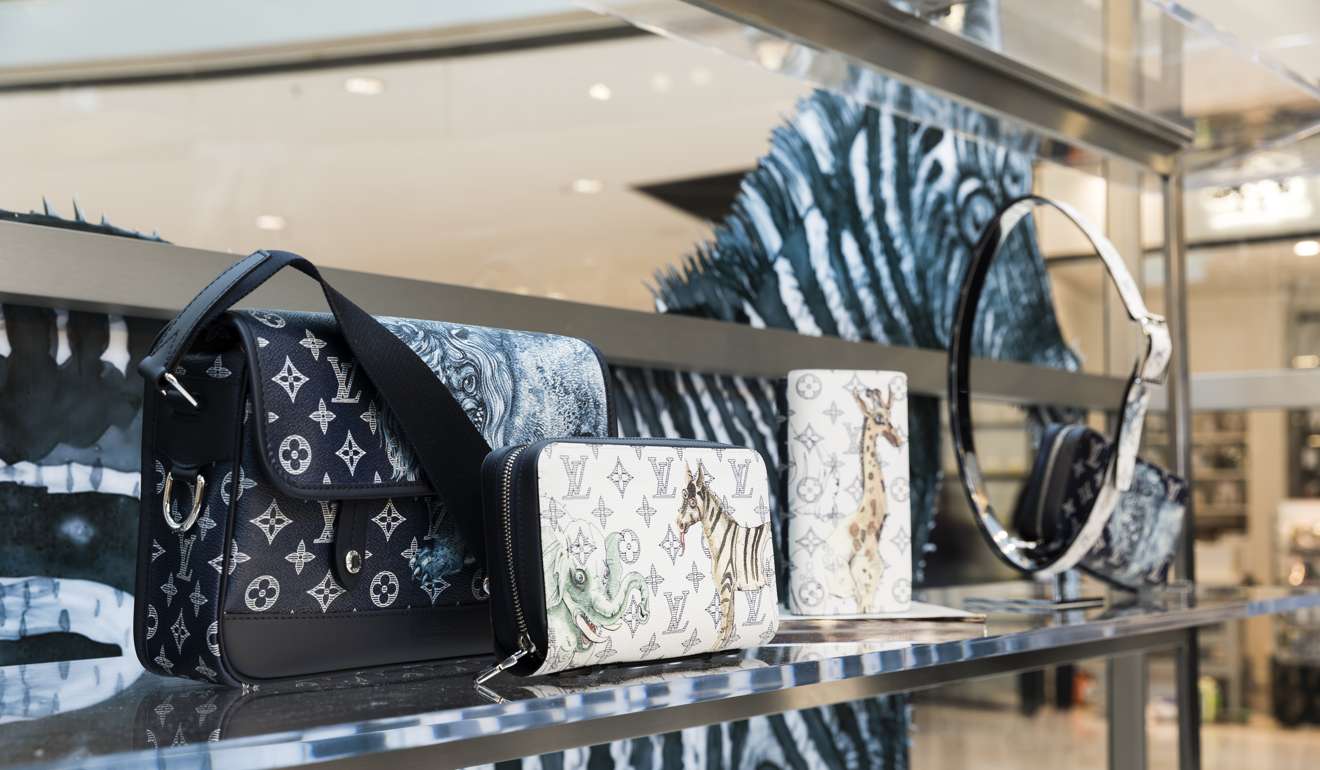 "[The Chapman brothers] don't fit perfectly within the Louis Vuitton universe, but they work, and that's what's really interesting," Jones says. "It's this sense of juxtaposition and unexpectedness for the brand. I wanted to do these safari prints that don't look tacky and the Chapmans did exactly that."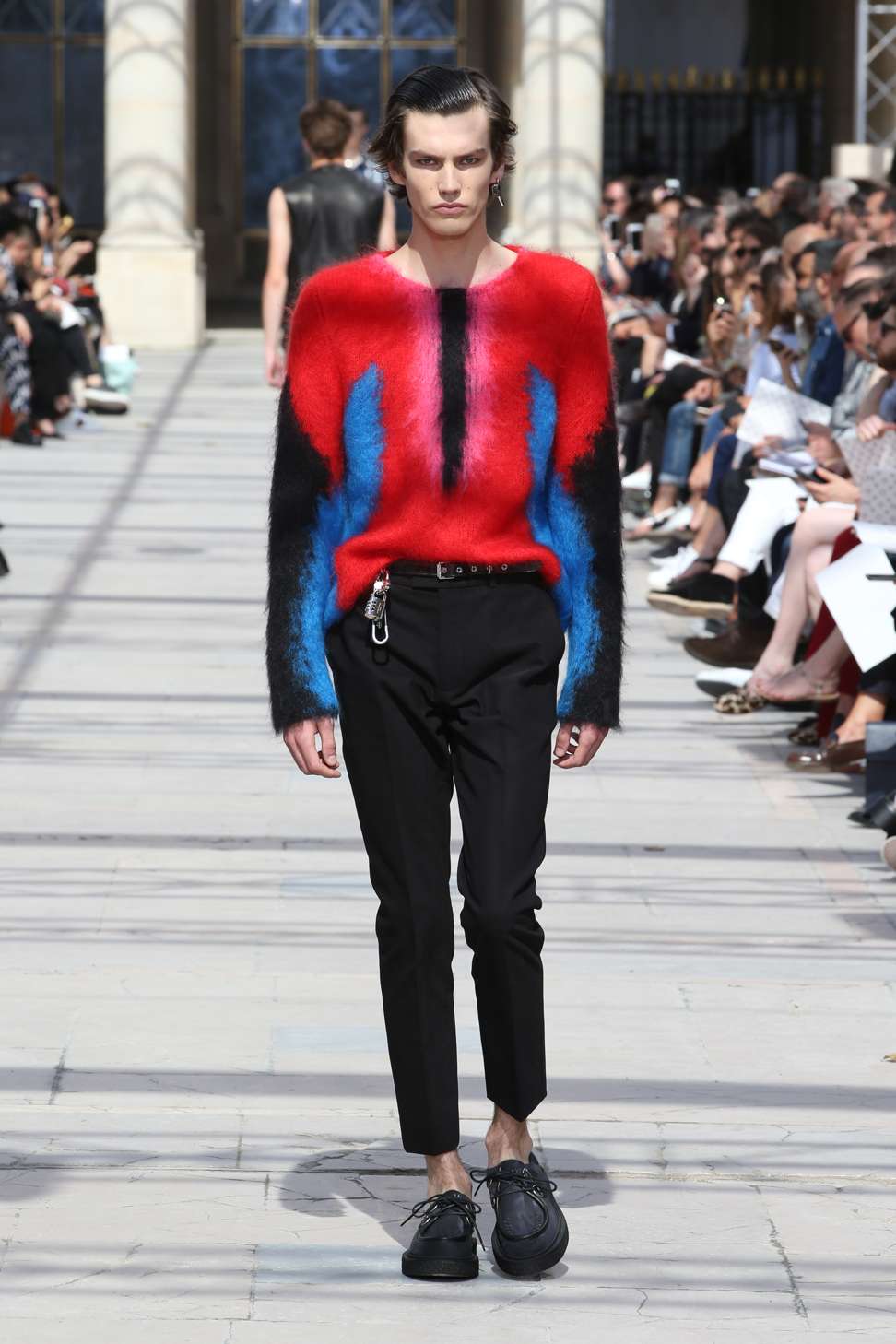 Having been with the brand for six years, Jones refers to his creative process as "Vuittonise". "I take the DNA of the brand and infuse it with something else to create excitement," he explains. "Consistency is important to the customers, and newness too. I wanted to go in a slightly different direction and hence the Chapman brothers' collaboration."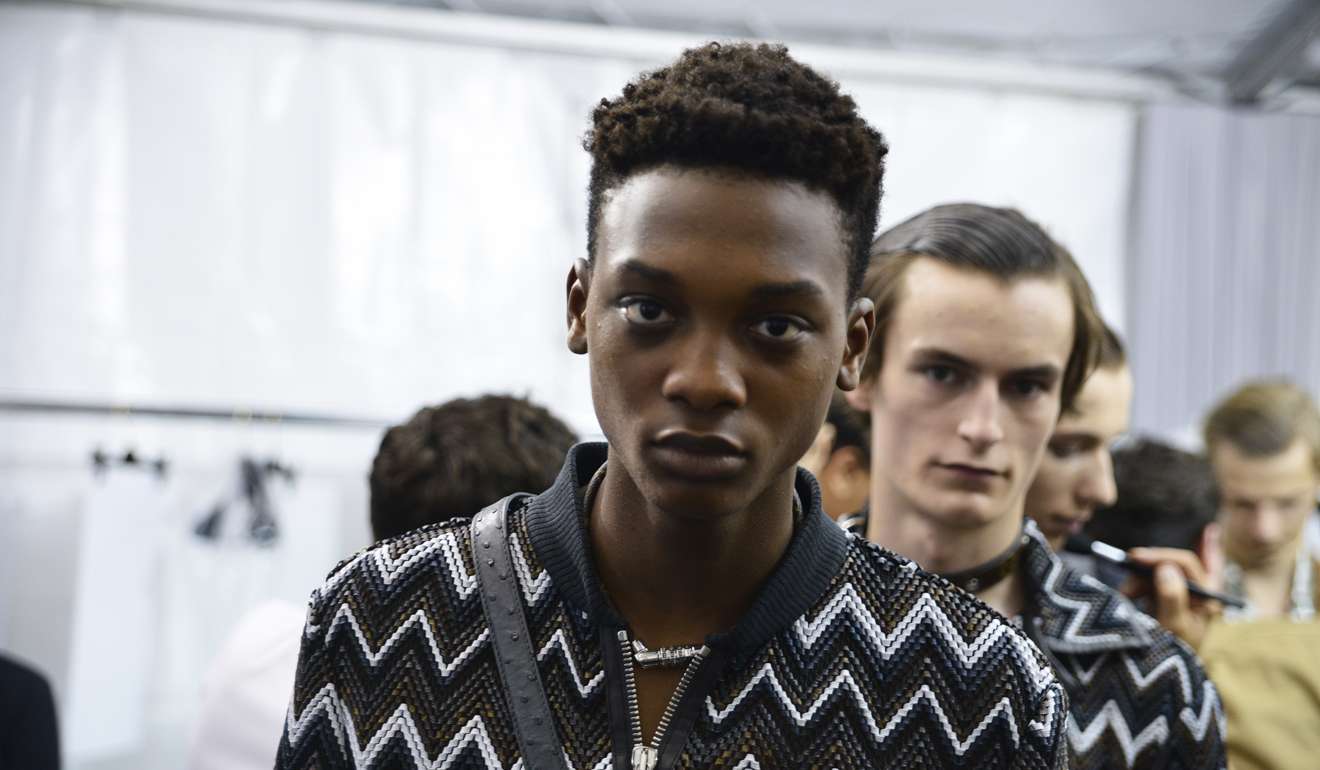 Louis Vuitton promoted the spring-summer menswear collection with a travelling pop-up concept in Sydney, Milan, New York and then Hong Kong, where it wrapped last month.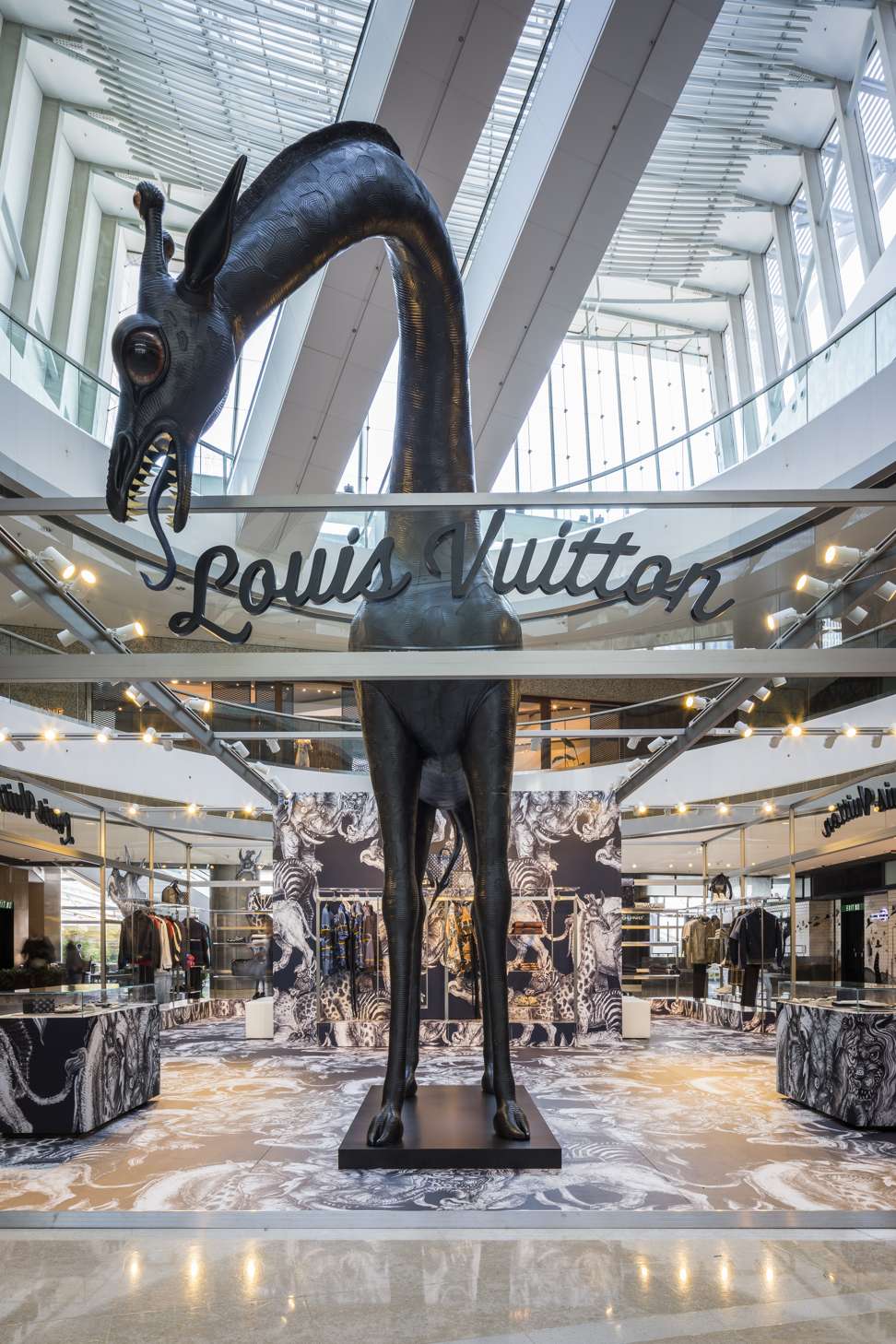 Louis Vuitton launches menswear pop-up store at IFC Mall
Jones flew in for the stellar opening in Central's IFC Mall, having just finished a field trip to Cape Town.
Jones is an avid jet-setter, and flew to Ecuador when he was only three months old. He says travel has inspired his work.
"It's a privilege to be able to travel," he says. "I can see the world from a different perspective, one that probably lots of other people aren't aware of. His impressive mileage also fits perfectly with Louis Vuitton's DNA as a luxury travel brand.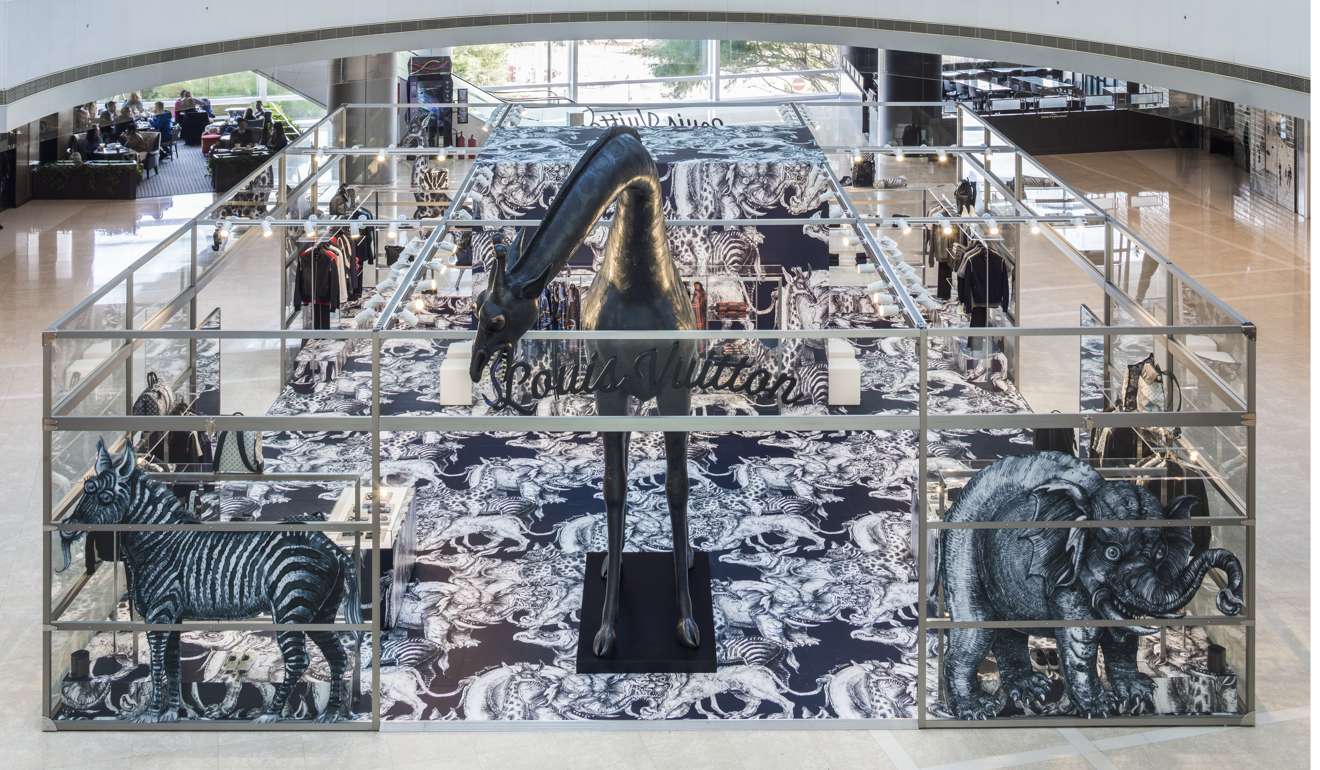 Hong Kong has always been an inspiration, Jones says. During his stopover here, the globetrotting Briton has visited eight Louis Vuitton shops, and set up meetings with numerous artists and craftsmen.
"There are very few places in the world like Hong Kong," he says, admiring the skyline through the floor-length windows in his Upper House suite."There's this sort of lushness behind. It always impresses me."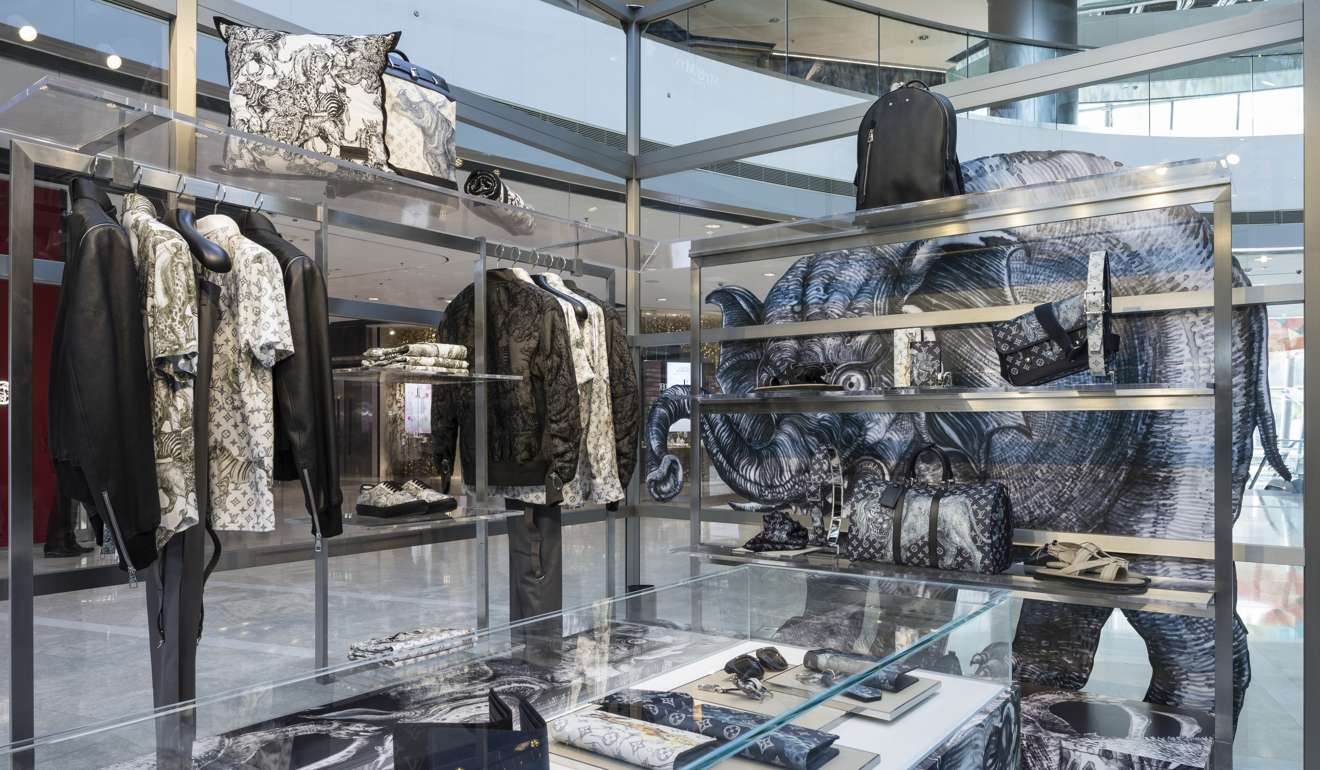 Jones is also in Hong Kong to scout talent for his next collaboration following the much talked-about autumn-winter 2017 Supreme crossover.
There are very few places in the world like Hong Kong. There's this sort of lushness behind. It always impresses me
He doesn't disclose more details, but hints that he's hoping to work with a line-up of five creative units that are not limited to street wear for future Louis Vuitton collaborations. Excited yet?
Work with new collaborators, Jones says, helps to bring chemistry to him and his design crew.
"It's a very modern way of working," he explains. "When two designers work together, it brings something new to the table."
The overwhelmingly successful New York-inspired autumn-winter collection that unveiled during Paris Fashion Week in January has brought huge attention to Jones' legacy at Louis Vuitton.
Heated debate has circulated around the marriage of Supreme as a streetwear label and Louis Vuitton as a heritage luxury maison.
"Some critics say that I'm just jumping on the bandwagon, but actually I'm not," Jones says. "It's always been part of my DNA."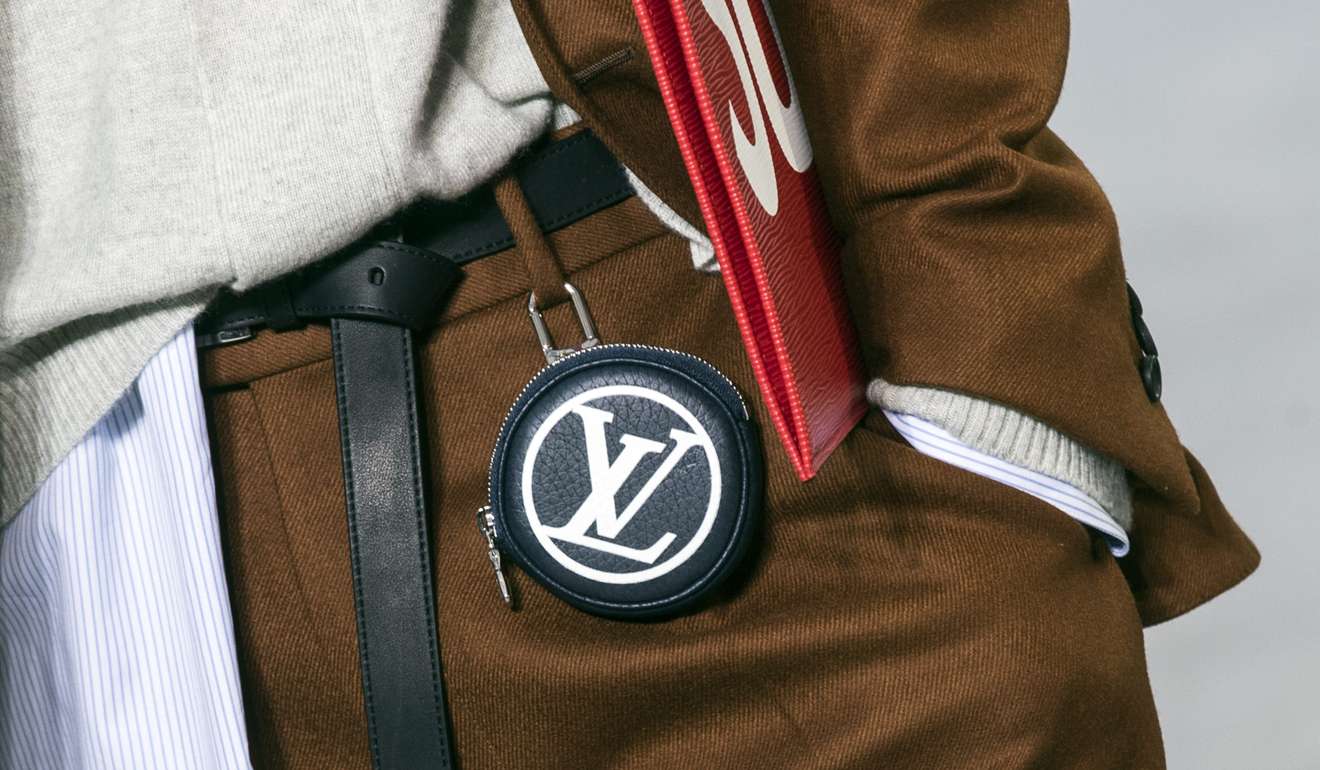 Louis Vuitton's Supreme show makes waves, Issey Miyake enchants, Rick Owens goes grunge - Paris men's fashion week highlights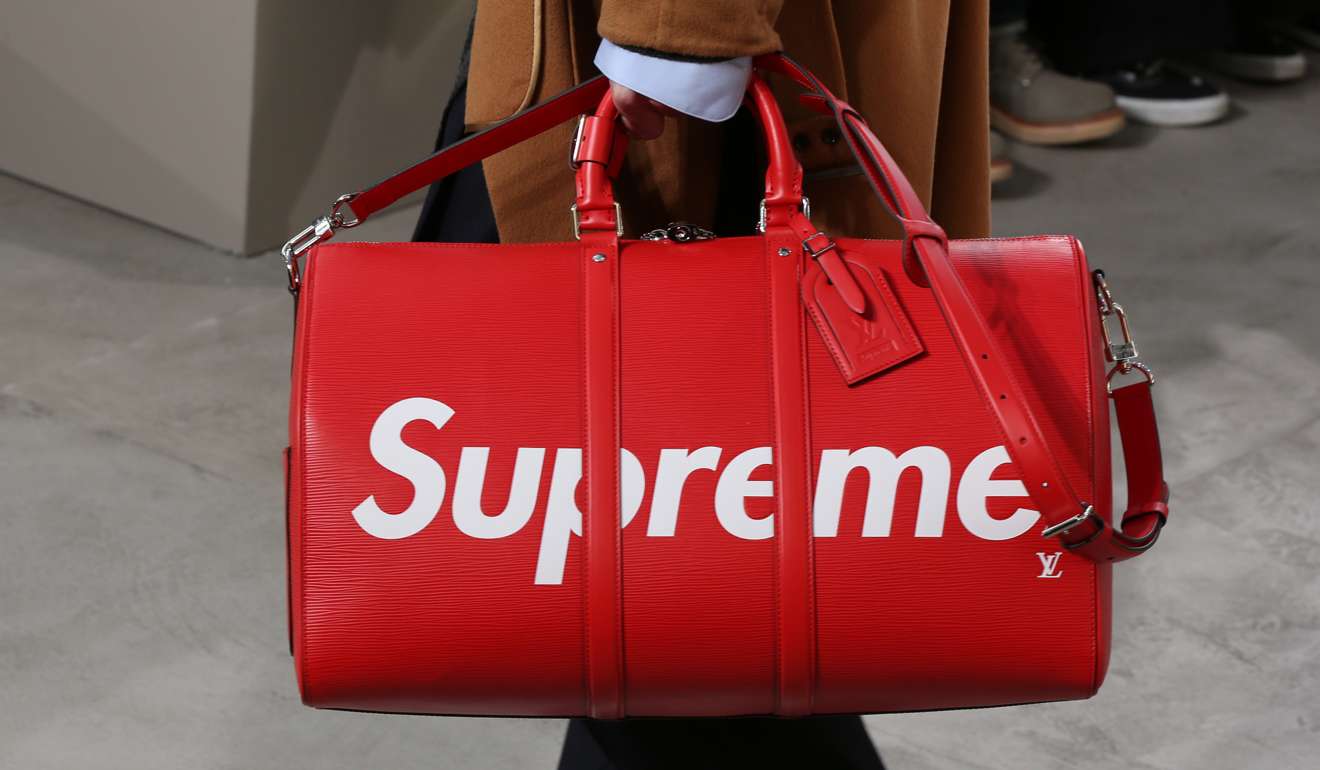 Jones has always been known for his street wear credits since his graduation collection, which was bought by John Galliano in 2002.
The Central Saint Martins graduate's style of fusing streetwear elements with high fashion aesthetics is evident throughout his collections under his namesake label until 2008, when he took over the creative side at British luxury goods brand Alfred Dunhill.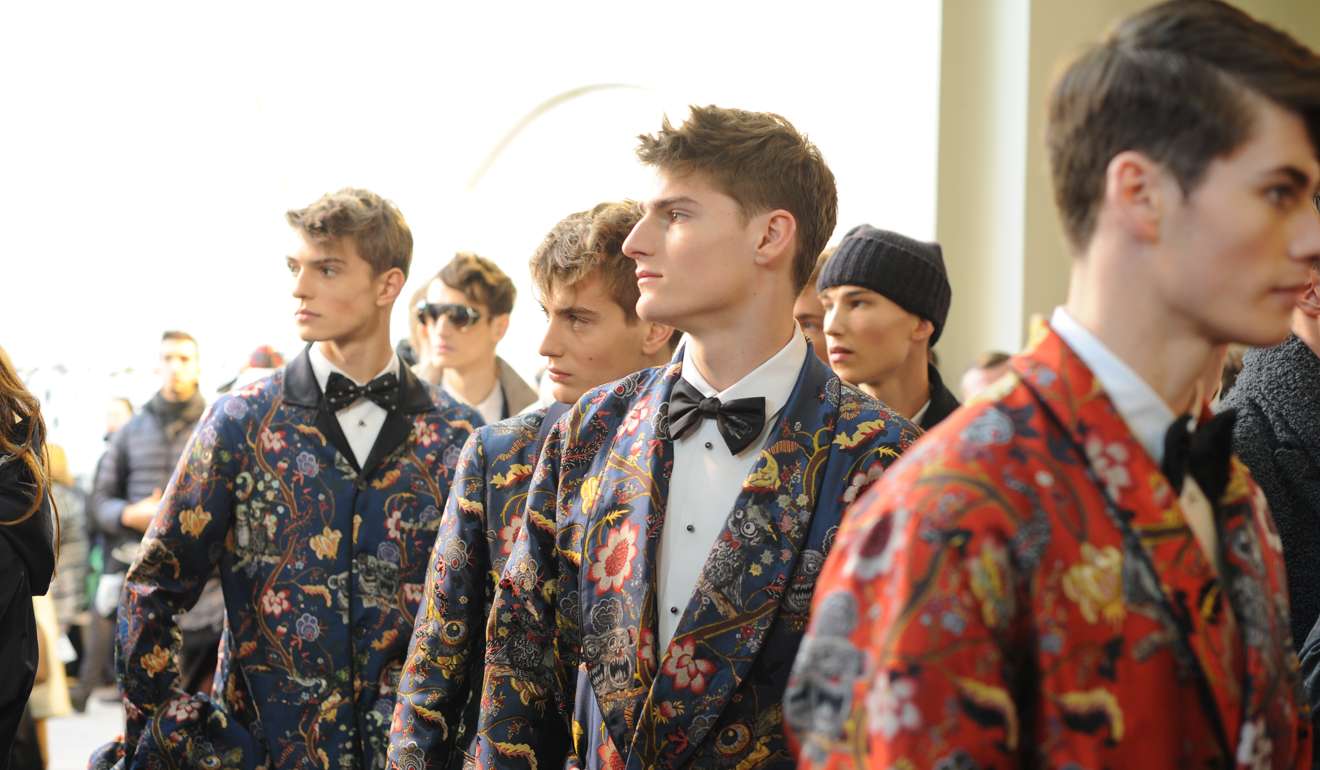 He joined Louis Vuitton in 2011, first as style director of the label's ready-to-wear menswear collection, then became menswear artistic director on Marc Jacobs' departure, two years later.
Jones has since reinforced his contemporary aesthetics in his collections – from the Eclipse monogram circa autumn/winter 2016 to the embroidered satin souvenir jackets of spring/summer 2016 and the crocodile varsity parka in Spring 2012.
What Louis Vuitton men's artistic director Kim Jones really thinks about the Supreme collaboration
He has also collaborated with Japanese streetwear brand fragment designed by Hiroshi Fujiwara, and also launched a limited edition capsule series with NikeLab.
"[Street wear] is the modern contemporary menswear," Jones says. "Look at the Japanese street wear designers such as Undercover: the details of the clothes are just incredible. It's really intelligent menswear."
Luxury fashion brands are embracing athleisure
Despite his love for street wear, Jones is aware that the Louis Vuitton brand always comes first.
"The clothes are super luxurious in my collection – a T-shirt is done the same way as a bag – because then it balances out what else was going on there," he says. "I'm very aware of keeping the brand as the brand. The authenticity of what we do at Vuitton is really important for me. "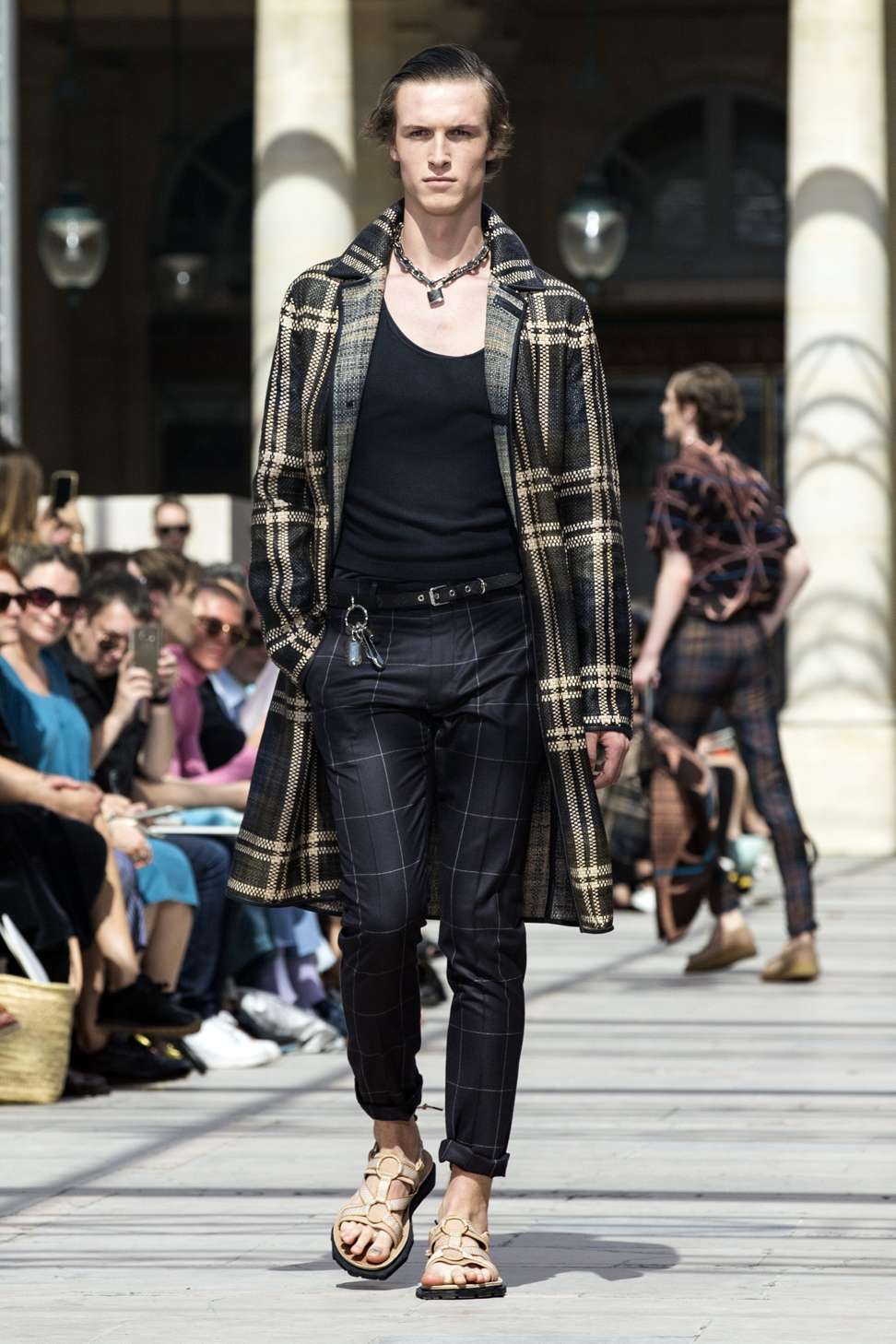 Reminded of his sold-out kicks – fragment design x Nike Air
Jordan 1 which he wore to our interview – Jones reveals that he has over 700 pairs of sneakers in his shoe room.
"I have quite a few pairs of these fragment Nikes because I love the colour way and they are so easy to wear," Jones says, nonchalantly.
It didn't come as a huge surprise that, hours after our interview, Jones Jones Instragrammed a teaser of a new collaboration between fragment design and Louis Vuitton.
As the border between street wear and high fashion continues to blur, Jones could bring it home, as street style seems close to his heart.
Want more articles like this? Follow STYLE on Facebook