Jean-Marc Mansvelt says the maison's long history and creativity is the foundation of its success.
Can you tell us how the digital age has changed Chaumet's approach towards storytelling?
Sharing the history of the maison, its creativity and its news is extremely important to us. Digital allows us to be very time sensitive: its major strength is that stories can be told practically in real time. Digital has also given us the opportunity to set up "12bis" – our virtual museum. Internet users from far away can enter our maison's world and discover its culture and places … something that would never have been possible before. Last but not least, digital creates a direct contact with the client, no matter where they are. It's practically a one-on-one meeting.
Chaumet is a heritage jeweller with more than 230 years of history. What is your approach towards preserving and promoting the brand?
Chaumet's longevity is a major strength. These 230 years of history enable us to build the present and future of our maison. Chaumet's creativity during these past two centuries offers an unlimited source of inspiration. We owe it to the richness of our heritage: the perfection of execution, inventiveness of narrative, relevance of our symbols and aptness of observation serve as precious foundations for us. Today's creation will be tomorrow's legacy; it has been an uninterrupted chain since the origins of the maison.
You came on board as CEO two years ago. What is the most effective strategy you have implemented?
I did not come to Chaumet to start a revolution. This great maison inspires respect and a certain humility. The main goal was to encourage Chaumet in its evolution, present and future, so that it continues to be desirable for its capacity to offer exceptional pieces on one hand and jewellery for the woman of today on the other. Modernity is not something to be conjured in an instant, it is built, day by day, on the base of the maison's history.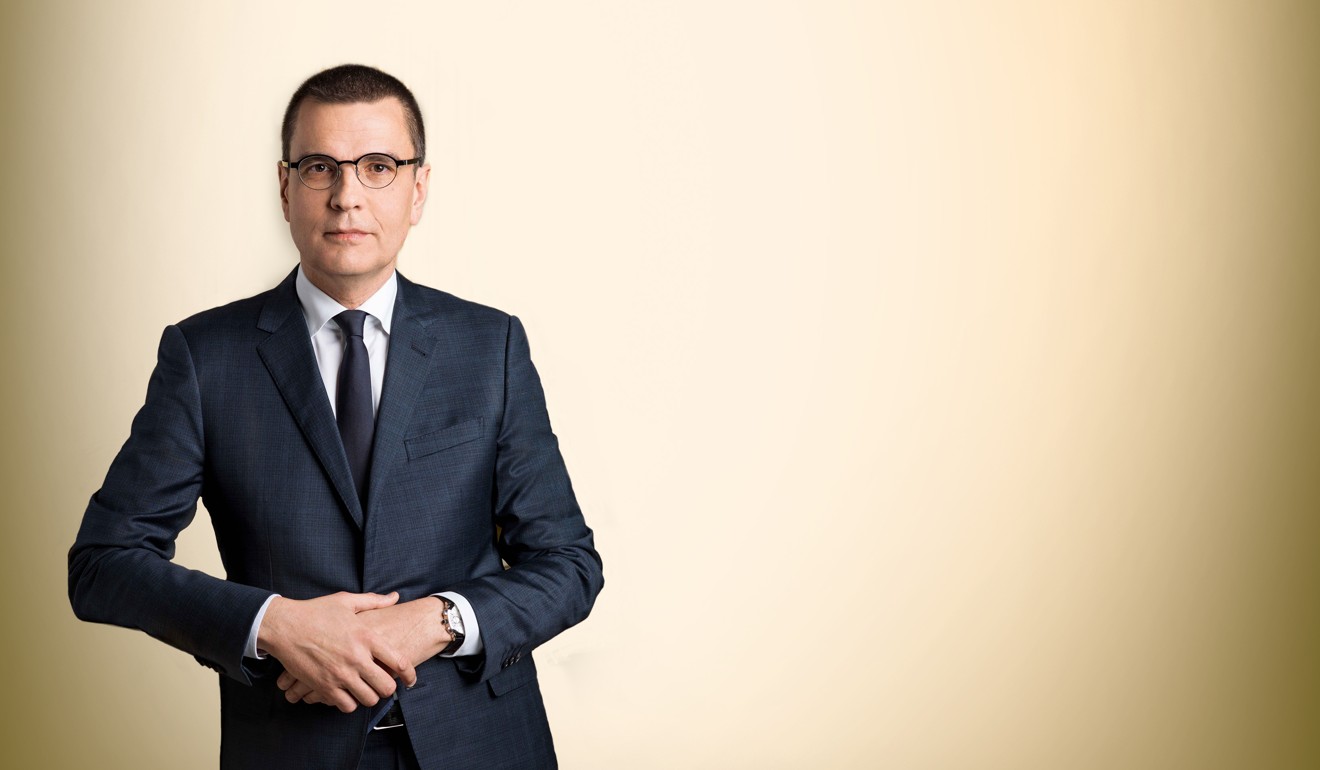 Chaumet's Imperial Splendours puts history on show at Beijing's Forbidden City
While dealing with iconic house motifs, how do you push innovation without sacrificing the brand's DNA?
The maison's iconic creations are never in opposition with the contemporary collections. On the contrary, they embody a style that inspires all of Chaumet's jewels. Chaumet has a personal identity which is distinctive from the other jewellery maisons. This lightness, this art of composition, and this mastery of narration are the mainstays of the maison's creative history and express Chaumet's identity.
We have seen Chaumet working in collaboration with Asian celebrities such as Angelababy. What do you think is the key to tapping celebrity power in the digital age?
It is certainly important because this kind of project gives us strong visibility and credibility. Our venture with Angelababy was a magnificent and mutual exchange. This iconic couple chose Chaumet for its wedding and we chose them. Above all, it was an unforgettable experience to celebrate and share this special moment with them. However, a great maison lives primarily for the beauty of its creations and the chance to adorn the women who wear them.
French folklore inspires high-jewellery collections by Chanel, Boucheron and Chaumet
Can you tell us your strategy in tapping the millennial market?
We are very attentive to social media. They are key to reaching out to younger generations and getting them to know Chaumet. Also, the founding chapter of our story is the passion and marriage of Josephine and Napoleon and this is particularly relevant for the young people who come to Chaumet to acquire their engagement rings and wedding bands. We now have a dedicated boutique for them at Place Vendôme: they don't come just to find their dream rings, but also to live an exceptional and unforgettable experience.
Can you tell us about the process of developing high jewellery collections today – the synergy between designers and artisans?
Creating a high jewellery collection such as Insolence is a long process. It takes between a year-and-a-half to two years. Design is the first step of this professional and human adventure. Then comes a continuous to-and-fro between the studio, the workshop and the artisans. Everyone works together. The creativity of some interacts with the craft skills of others. Trust, dialogue, exchange and competence are the essential ingredients of a successful collection.