Why Dries Van Noten's 100th show pays homage to iconic 90s models and celebrates bold prints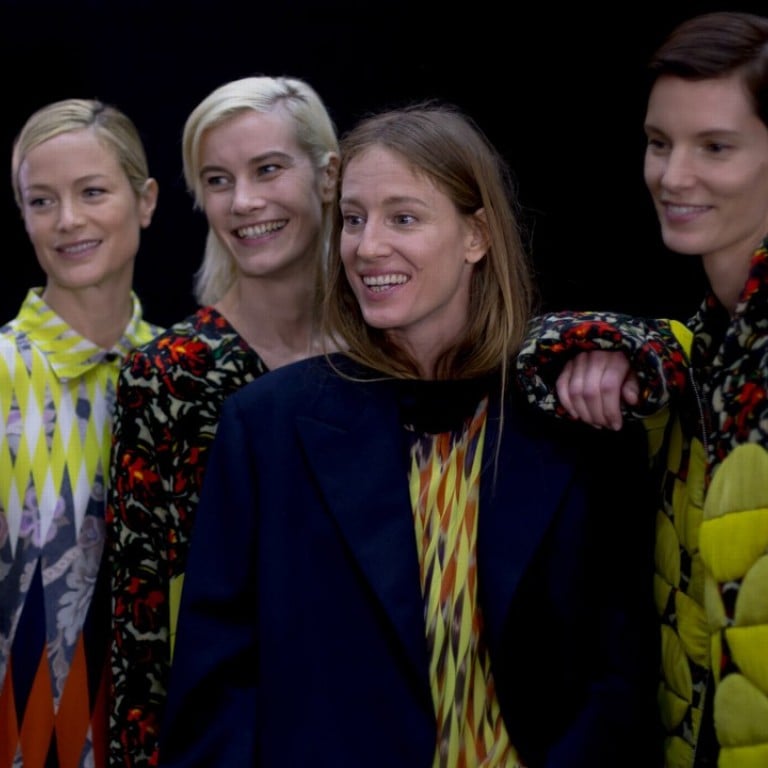 Dries Van Noten knows how to throw a party. The biggest models from the '90s came out of retirement for the Belgian designer's 100th show – think Kristina de Coninck, Amber Valletta and Liya Kebede. As they marched down the runway for the finale with a capella chanting of David Bowie's Heroes in the background, glorious fashion moments flashed back before showgoers' eyes.
"It was an emotional moment," Van Noten says. "All those girls were so happy to be there – some of them were breastfeeding their babies backstage. It was so real because you know fashion can [have moments] like this."
A post shared by ambervalletta (@ambervalletta) on Mar 1, 2017 at 9:57am PST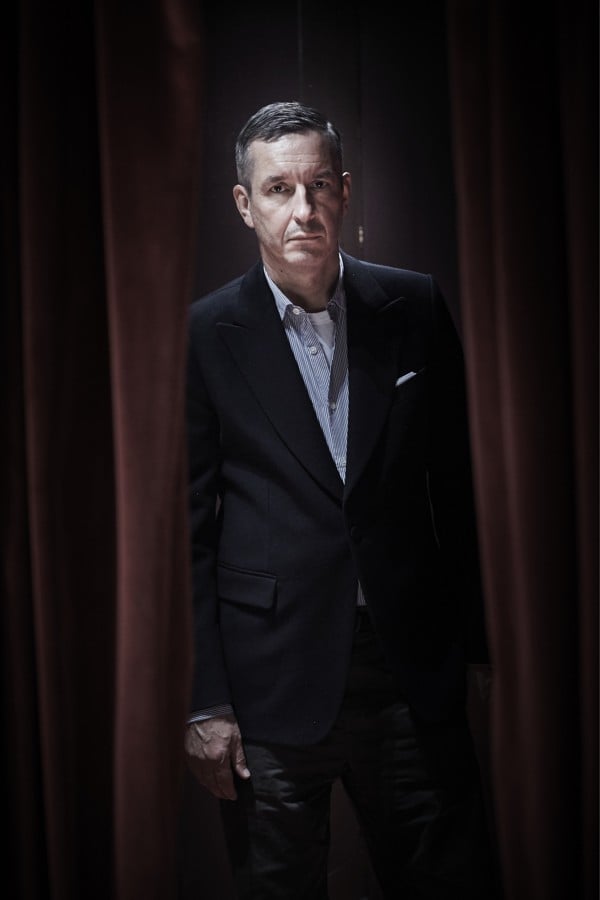 Meeting in his studio in Paris' Marais district, Van Noten looks poised after the ecstatic grand celebration. The soft-spoken designer stresses that the reunion wasn't about nostalgic reminiscence.
"When we design we often [imagine] a perfect 16-year-old girl wearing the outfit but it's not [realistic], it's like dressing a doll," he says. "I wanted to show how they wear clothes differently from the young generation."
Women of all ages and sizes revere Van Noten's creations because of his approach to fashion – simply put: he gets women. Not that he's a particularly feminist designer, yet he shies away from typical tight, body-hugging silhouettes and brings elements of menswear-inspired apparel to women's fashion.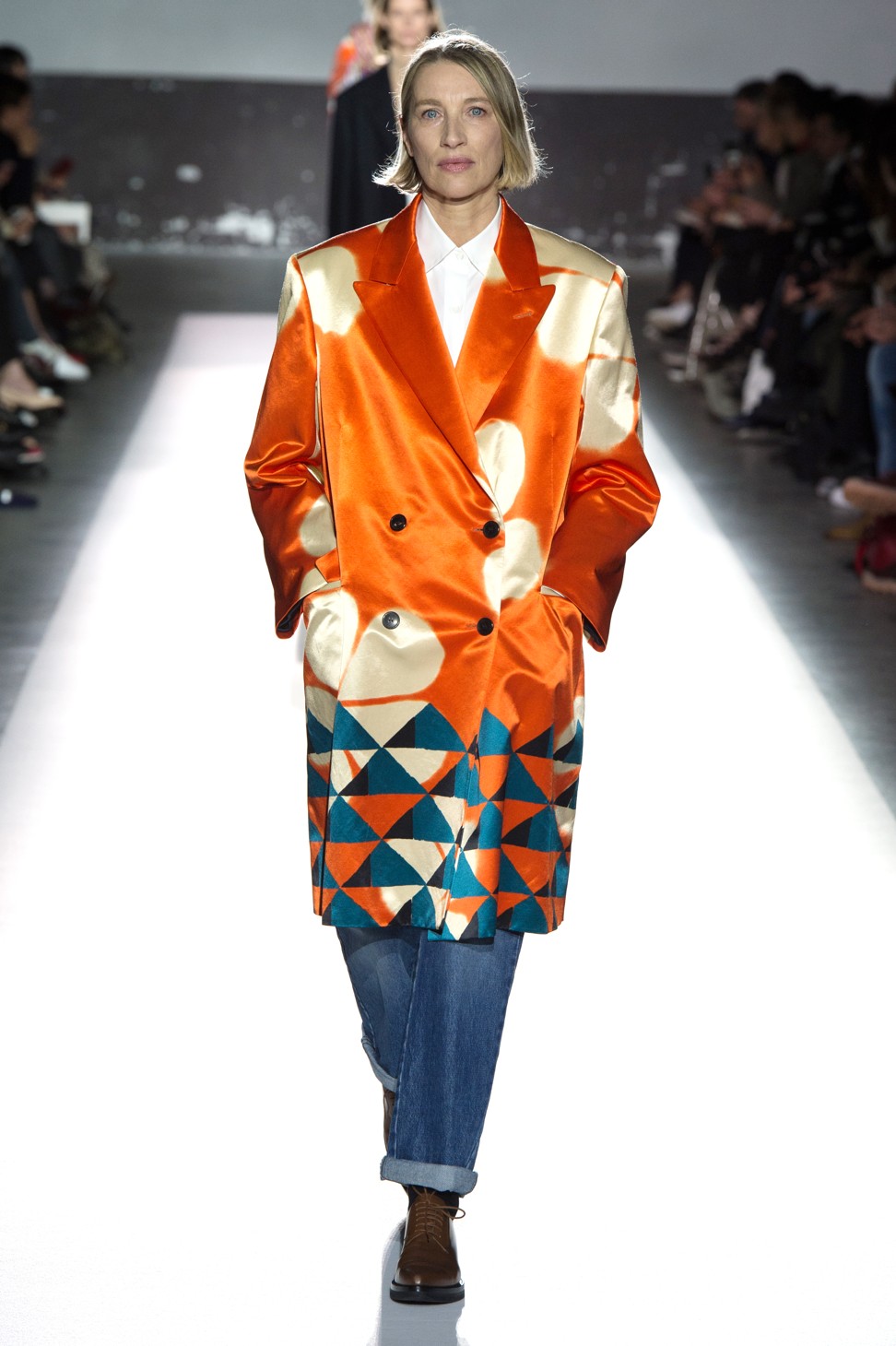 Known for his passion for fabrics, Van Noten infuses in his designs kaleidoscopic prints, intricate embroideries – many created by Indian artisans he's been collaborating with since the 1980s – and cultural references from fine arts to pop culture.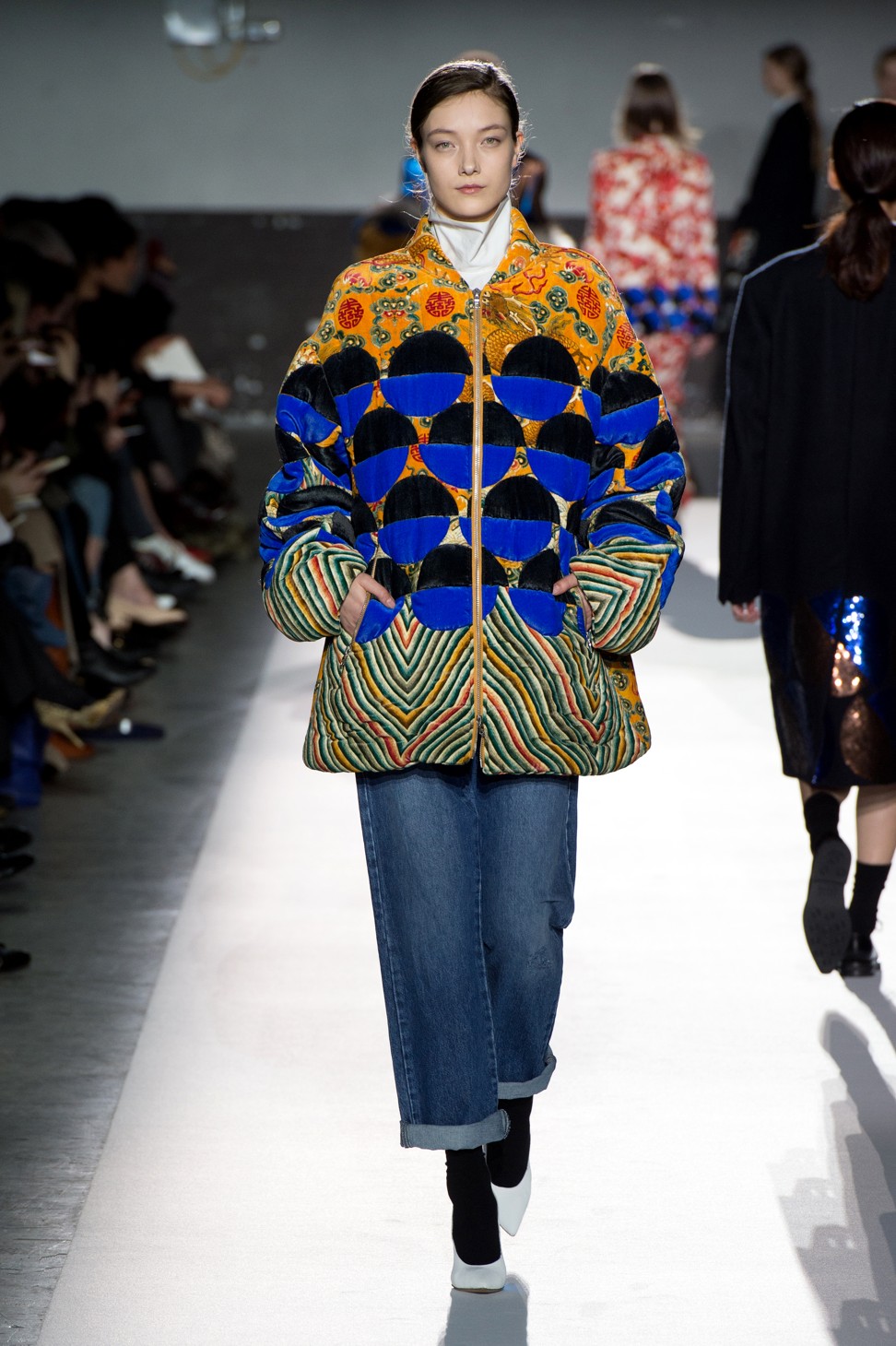 For the 100th show, Van Noten reinterpreted archive prints by overlaying bicolour polka dots on top of chinoiserie motifs while tropical prints disrupted by geometrical shapes and ethnic totems collaged against artistic strokes.
"I wanted to make something contemporary out of the archive prints," Van Noten says. "I didn't want to be too carried away by memories. We wanted to make statements with the boldness of the prints."
Van Noten's much sought-after prints were developed by him and his creative team based in an Antwerp studio that is a renovated warehouse. Van Noten says being in control of fabrics is crucial to his designs.
"I love to work with colours, to shock and play with colours so they have to be very specific," he adds. "The fabrics need to have the right luminosity, bright enough but not brash."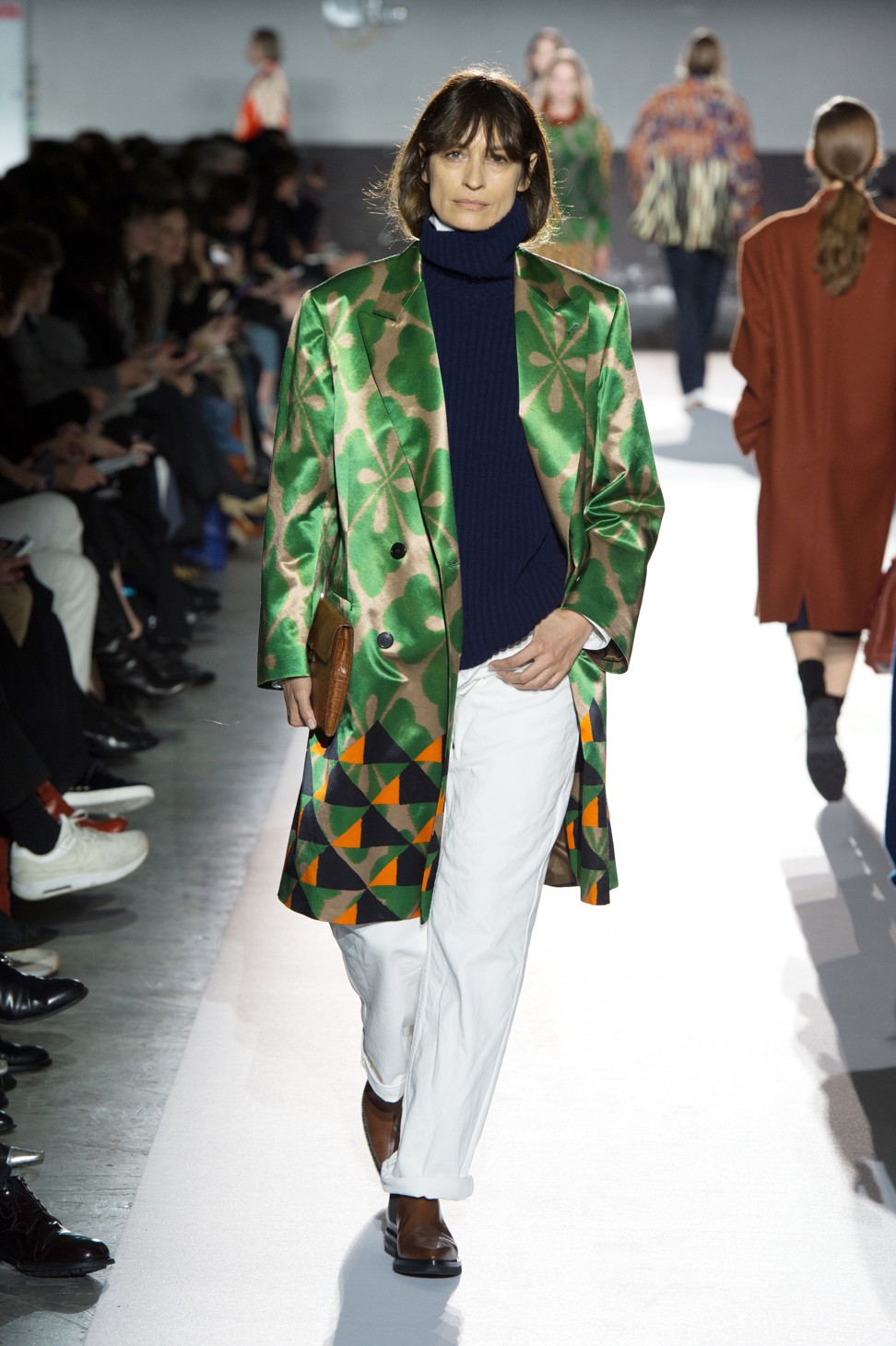 Van Noten is able to command this level of control in production thanks to his long-term suppliers, many of whom he has worked with for the past three decades.
His embroiderers are based in rural villages on the outskirts of Calcutta. Each village has its own speciality from beading to bullion embroidery. To support artisans, the designer challenges and nurtures their workmanship throughout the years.
"I feel responsible for the artisans so I make sure that we always give them enough work each collection," he says. The mutually beneficial relationship with suppliers has served him well.
"With the expert knowledge and techniques, it becomes easier in that we know if we want to reuse that technique from five years ago, we will be able to do that," Van Noten adds.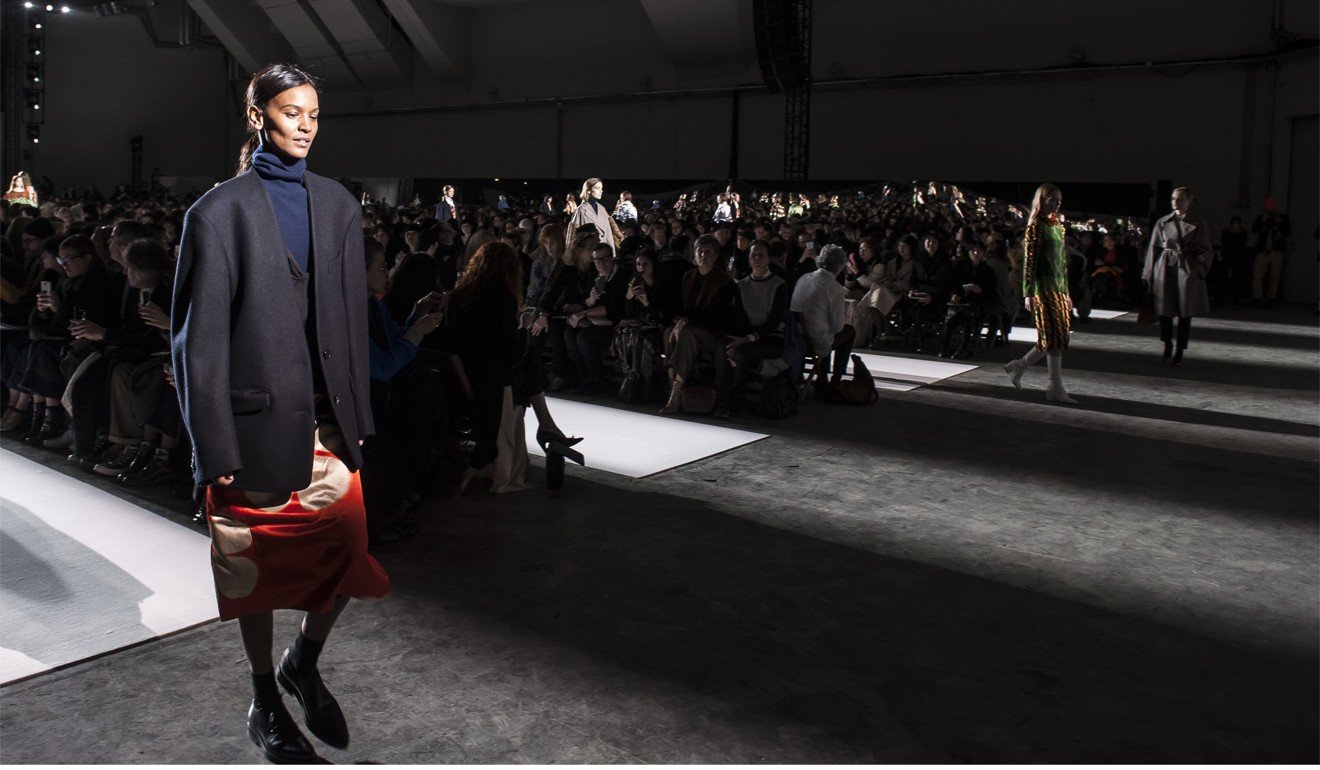 The flexibility to carry out his long-term vision is the main reason why Van Noten has stayed independent since he branched out with his own label in 1986.
"It's just being responsible for my own decisions," he explains. "I've already put enough pressure on myself that I don't need a CEO or shareholders telling me what to do."
He is, however, not afraid of change and this philosophy has also contributed to his longevity in the industry.
"I ask myself if we need to change anything [in our system] and if a change is deemed necessary, I'll do it," he says.
Although Van Noten enjoys being in control, his creative process is very much a collective work.
"Inspirations come to me in different ways. Sometimes it's a poem, a smell, memories, a movie or an art exhibition. When I share it with the team, they start to add layers to my story. Everybody on my creative team has their own responsibility but we work in a very open way," Van Noten says.
The designer now has six standalone stores including one in Hong Kong's Landmark mall and a flagship in Antwerp. His womenswear, menswear and accessories are stocked by institutional retailers across the globe, such as Harrods in London, Bergdorf Goodman in New York and Joyce in Hong Kong.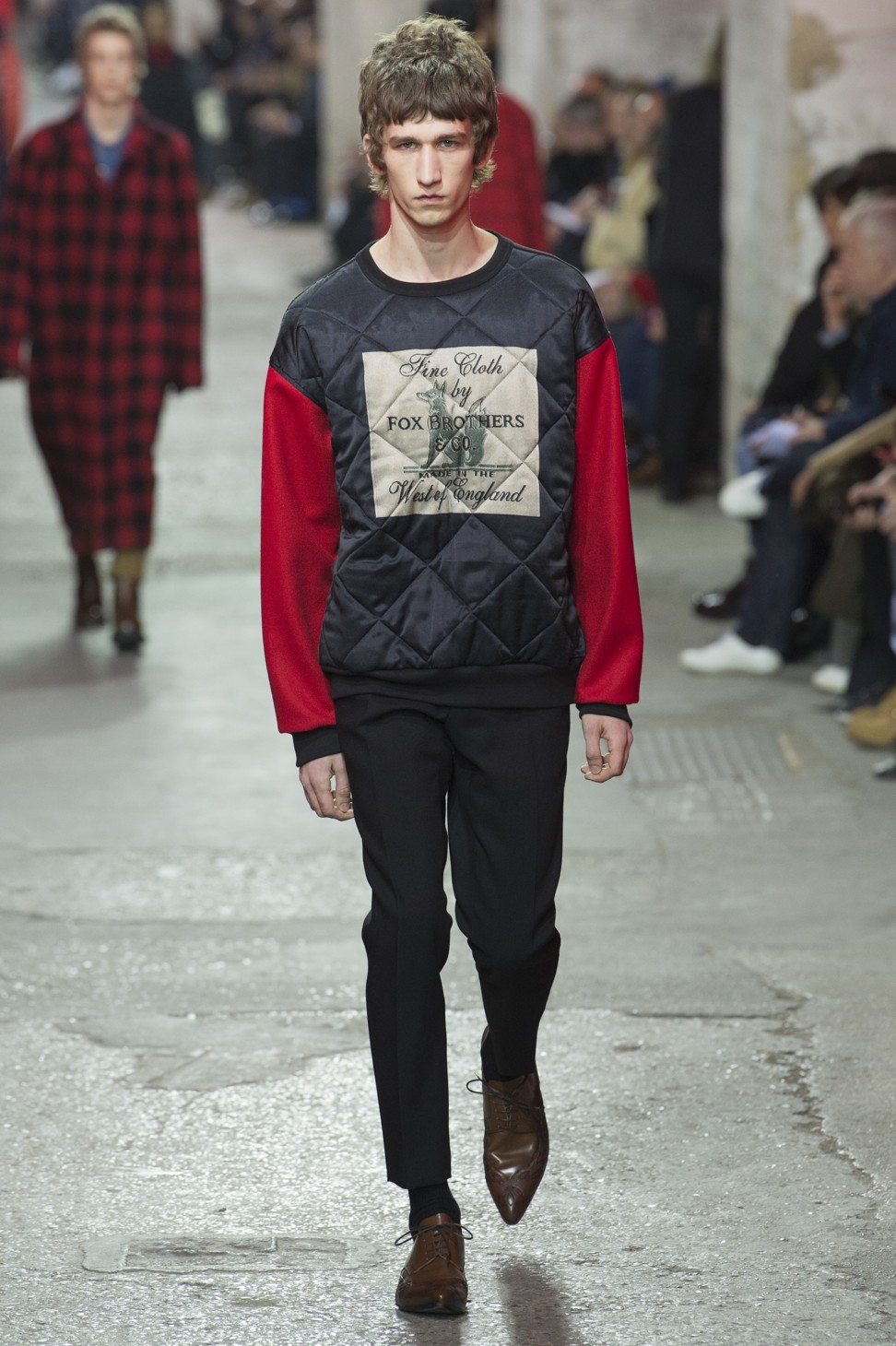 Van Noten designs only two collections of womenswear and menswear, respectively, a year while some fashion labels create eight or more collections a year.
"I don't really see the sense of making pre-collections. Every designer and company have its own way of doing things. However, I think people are sometimes confused and lost. I like a simple clear message and we continue to do things that way," he adds.
"Say the things you want to say. Don't shout them out. Just deliver the message in a consistent way."
To say that Van Noten is in a league of his own would be an understatement. Growing up in a family of fashion buyers, Van Noten decided at an early age not to inherit the family business because rather than selling fashion, he prefers creating it.
"Every time has its advantages and disadvantages but to become a fashion designer today, I think it's important to stay true to yourself and believe in what you are doing." he says.
Since launching his own label, Van Noten has won numerous awards, such as the CFDA international Designer of the Year Award in 2008.
Following the unprecedented 2014 exhibition at the Musee des Arts Decoratifs in Paris where his works were shown alongside those of masterminds such as Francis Bacon and Damien Hirst, Van Noten has received the designer documentary treatment.
Simply titled Dries, the documentary produced by Reiner Holzemer premiered at the Copenhagen International Film Festival in March. Footage gathered over the course of a year offered a glimpse of the intricate world of Van Noten and his team.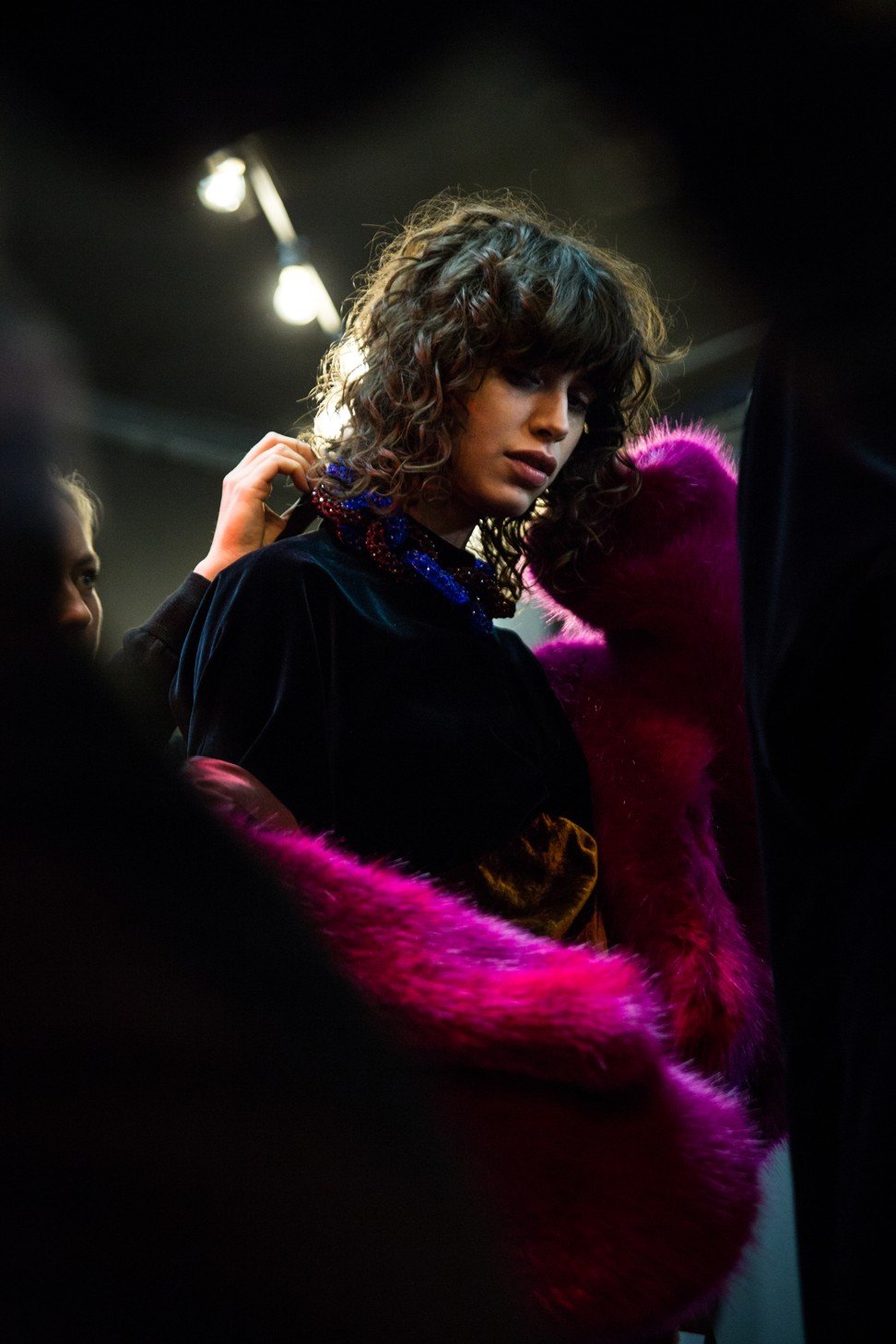 "It was quite scary watching it," Van Noten says jokingly. "In a way, I wasn't really involved in the film because I was the subject matter. I don't want it to look like one big publicity stunt. I think what's interesting was when we did some previews, young viewers were very intrigued by the way we work. They really got to see that fashion is not only about the glamour."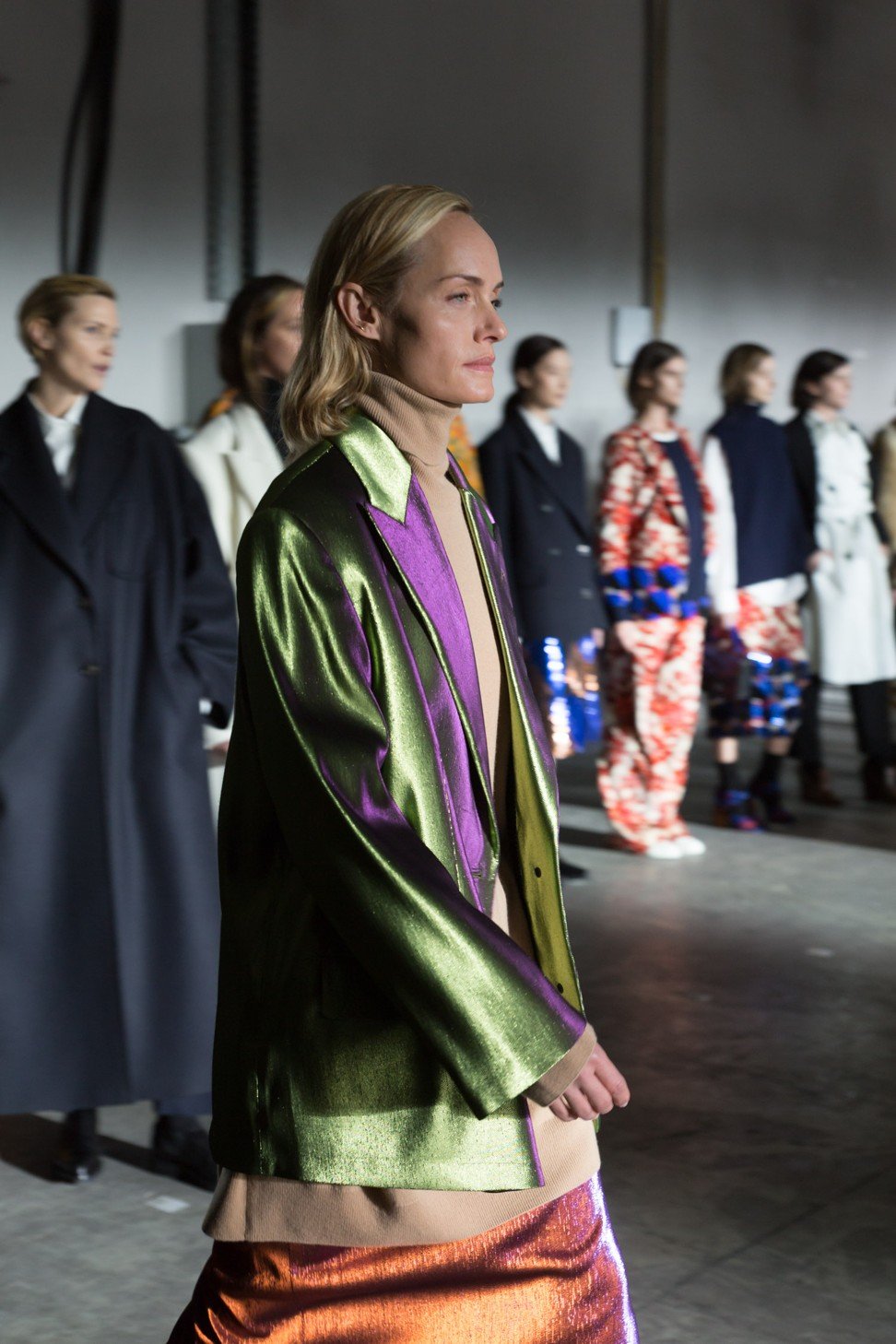 As our conversation comes towards the end, I can't help but notice the printouts on the wall that feature reviews of his latest show. When asked whether he's read all of them, the designer smiles and says: "No, I haven't read them. Honestly, I haven't watched the video of the show either. Now I want a little quieter couple of days. Maybe I'll read them on the train when I go home."
Going home to his garden is something Van Noten looks forward to after the hectic weeks leading up to his big show. "Gardening forces you to think about other things," he says. "It's very demanding. It makes me humble. It really puts my feet on the ground."
A peek at Van Noten's autumn-winter 2016 show:
A post shared by Style_SCMP (@style_scmp) on Mar 2, 2016 at 6:59am PST
Milestones in Dries Van Noten's career
1980
Graduates from Antwerp Academy
1986
Starts own namesake label and shows in London as part of Antwerp Six collective
1989
Moves store to Het Modepaleis
in Antwerp
1993
Shows womenswear collection
in Paris
2004
Celebrates his 50th show with models walking on a chandelier-lit dinner table
2007
Opens Paris shop for womenswear
2008
Wins CFDA International Designer of the Year Award
2009
Earns Flemish Royal Academy of Belgium's Gold Medal
2014
Opens Dries Van Noten Inspirations exhibition at the Musee des Arts Decoratifs in Paris
2016
Wins Culture Award from The Province of Antwerp
2017
Stages 100th anniversary show

The reunion of models was not a nostalgic impulse, he explains