Reese Witherspoon has made a career that would make her on-screen alter-ego Elle Woods proud. Like her much-beloved character in Legally Blonde, Witherspoon has achieved success in acting and film producing, and is now on her way to building a fashion empire with unapologetic demeanour, inexorable passion and irresistible charm, like a ray of Southern sunshine.
"I did not grow up in a big city. I don't have parents who are in acting, movies or fashion, but I was able to use my creativity and people skills to create a career for myself," Witherspoon says. "It's so important to be friendly, open and nice to people. It can take you very far in life."
Witherspoon has translated her American sweetheart roots into Draper James – a Southern-inspired lifestyle brand she founded in 2015. The brand launched an exclusive capsule collection with e-commerce giant Net-a-Porter last month as its first wholesale venture.
The 21-piece collection features pastel-coloured A-line dresses and jumpsuits featuring joyful magnolia or flamingo prints or colourful Gingham checks and accessories such as straw satchels.
"When we go on vacation, we embrace pretty colours and become a little bit more girlie," says Lisa Aiken, Net-a-Porter's retail fashion director. "The collection really captures all that."
Witherspoon has been hands-on with her foray into fashion in order to keep the brand authentic. For starters, the brand was named after her grandparents.
"In the South, we wear lots of colours. I was having a hard time finding the kind of style and pattern I grew up with and that my grandmother loves," New Orleans-born Witherspoon says. "It's an opportunity to share how I grew up with my audience."
Recently, Witherspoon hosted a luncheon in celebration of the Draper James capsule collection exclusively for Net-a-Porter.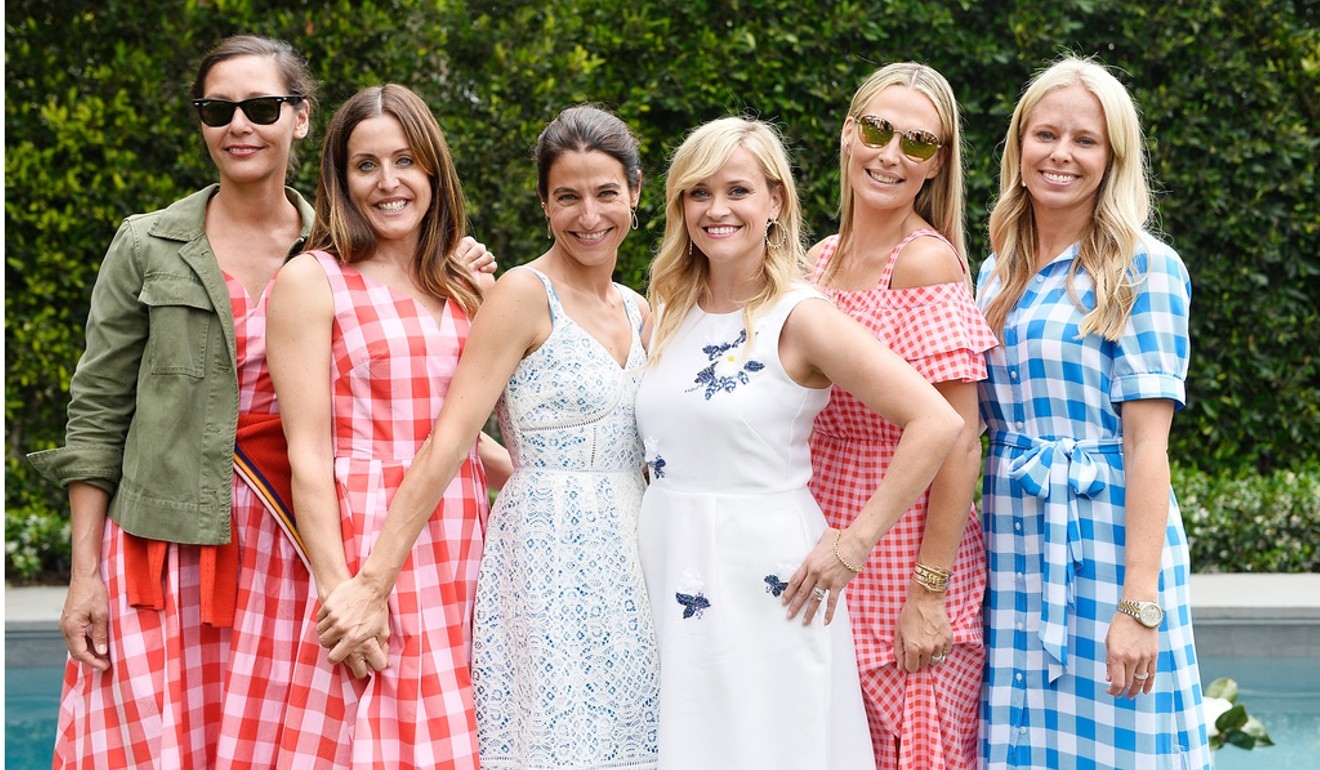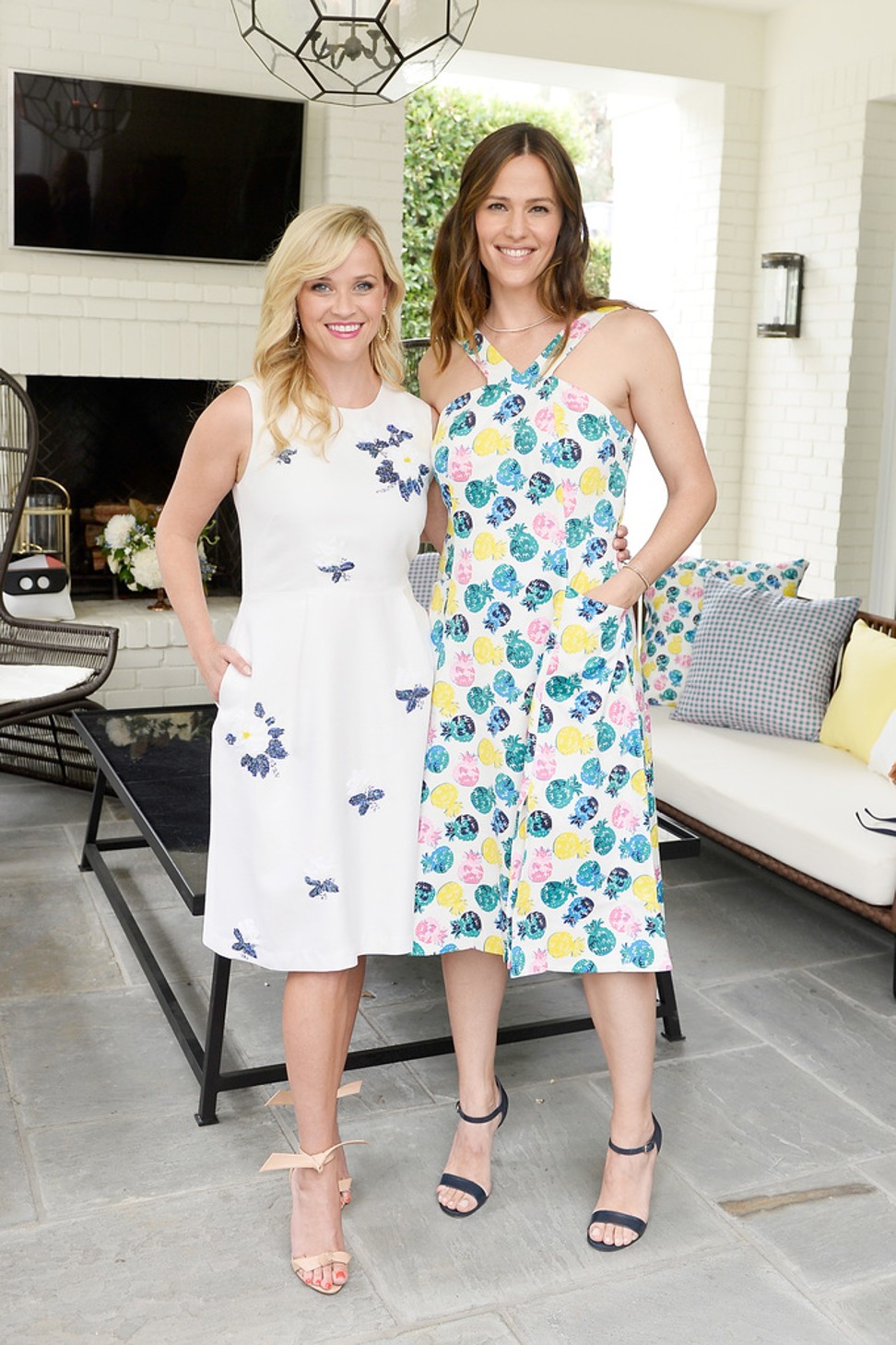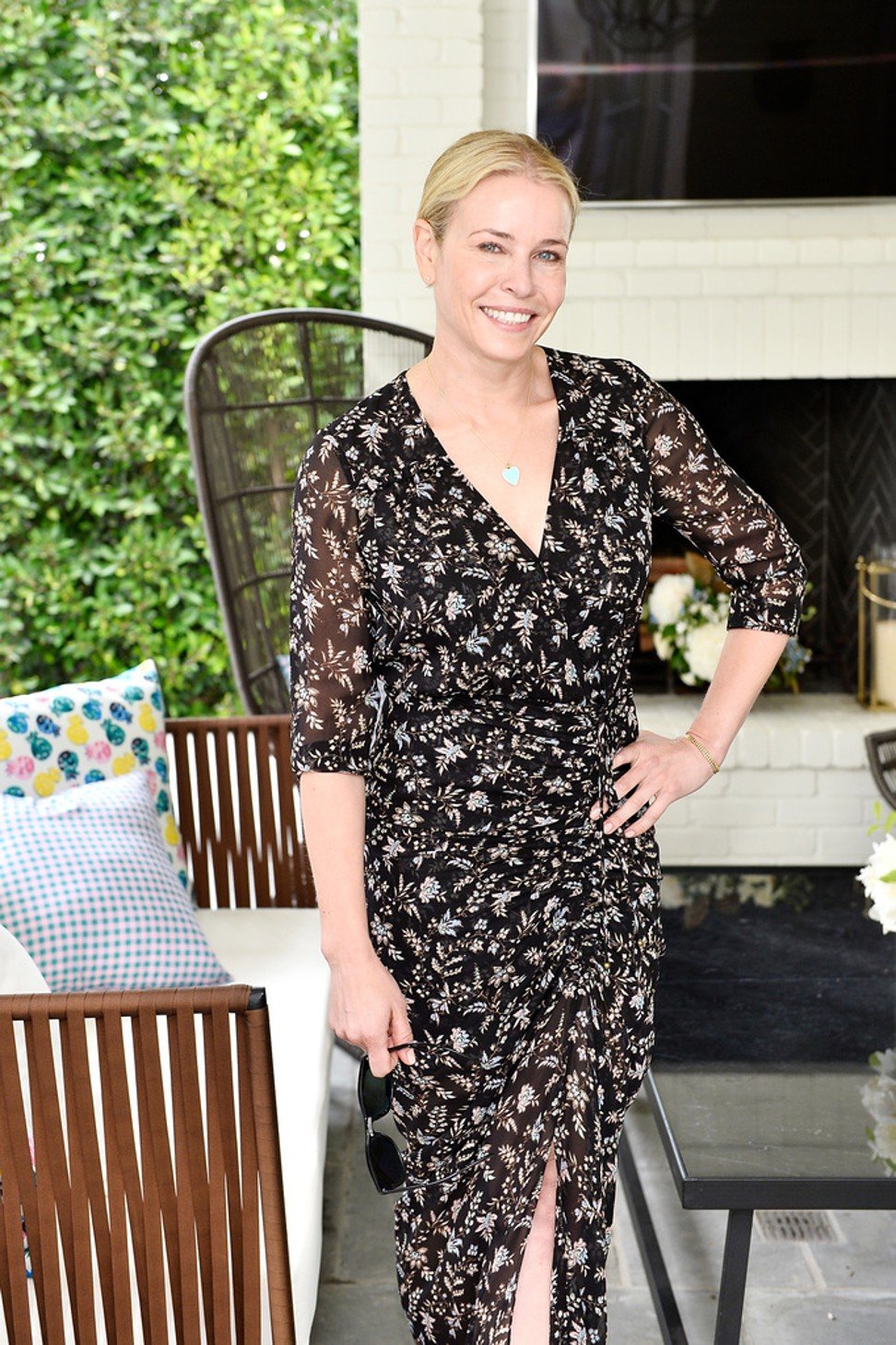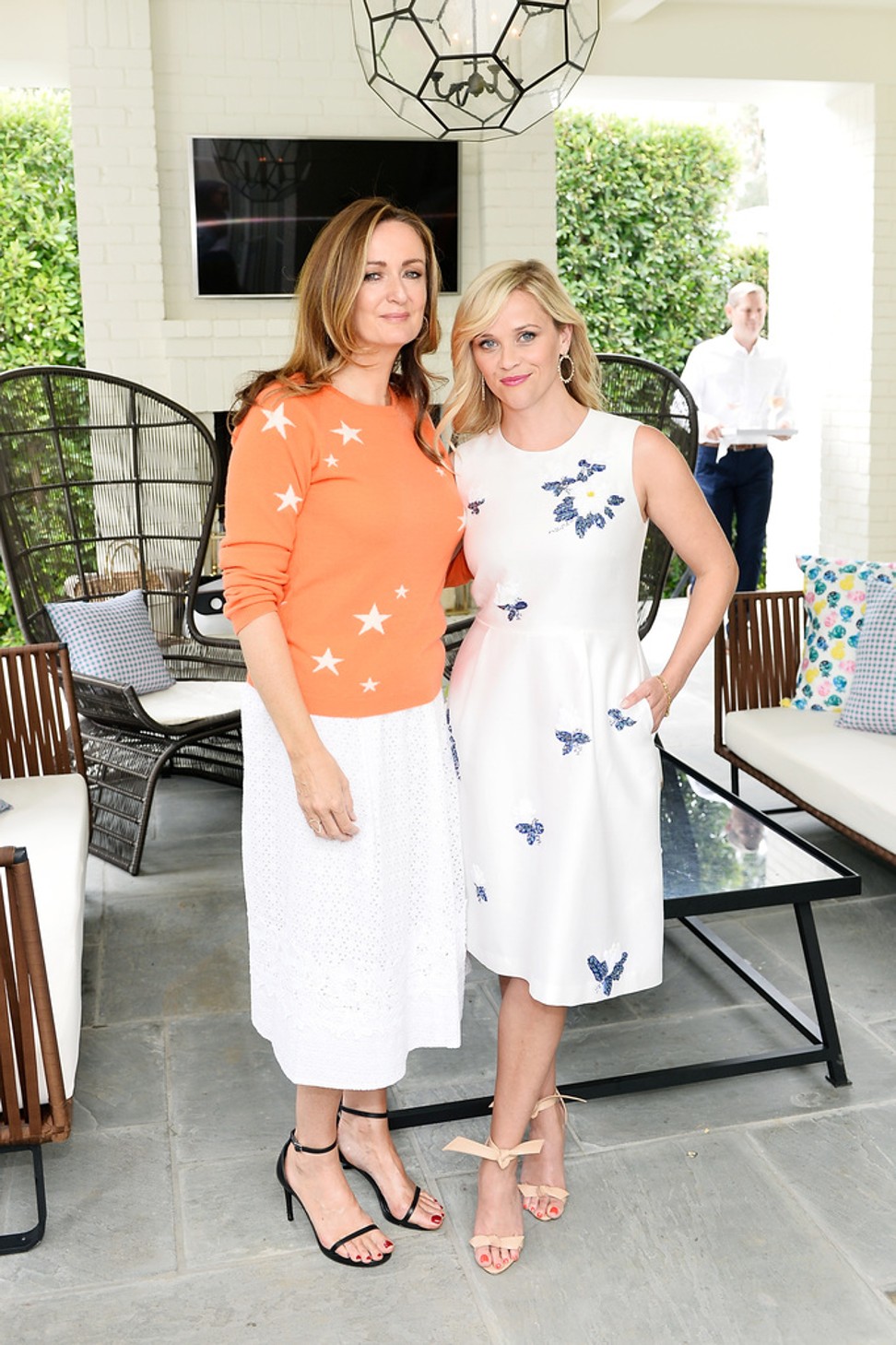 Apart from fashion, Witherspoon seizes every chance to reach out to her audiences. The Oscar-winning actress has recently turned to television to unleash her vision.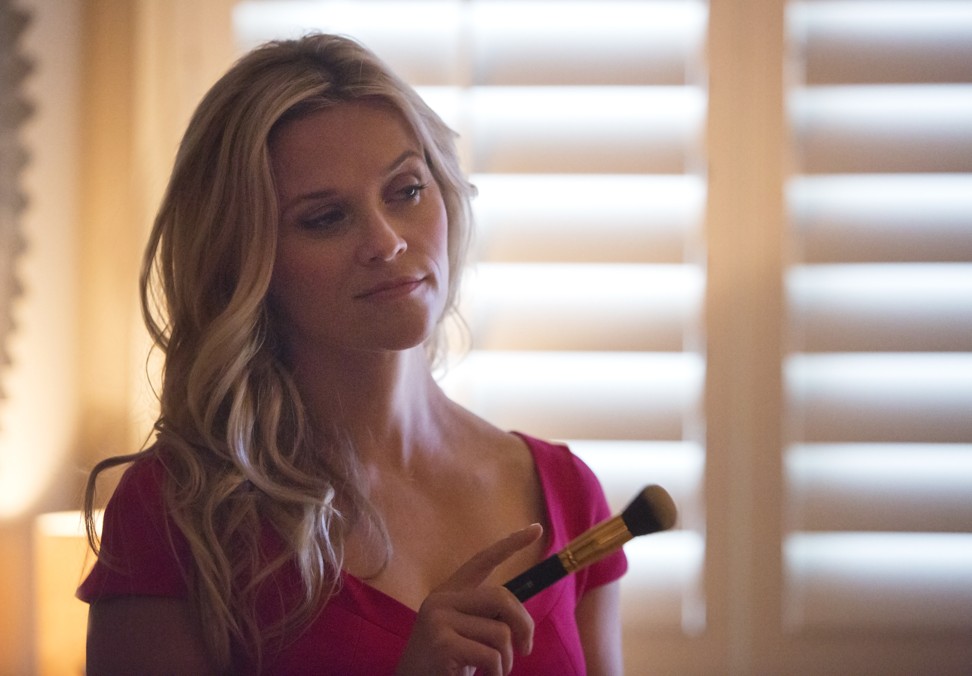 Big Little Lies is an HBO drama series Witherspoon produced and starred in alongside fellow Academy Award winner Nicole Kidman and up-and-coming actresses Shailene Woodley and Zoe Kravitz.
The tantalising and at times murderous humour noir revolves around a pack of suburban mums and their secret lives and struggles. It has won critical acclaim since its premiere in February and set rating records on HBO and streaming channels – reportedly it counts an average of 7 million weekly viewers.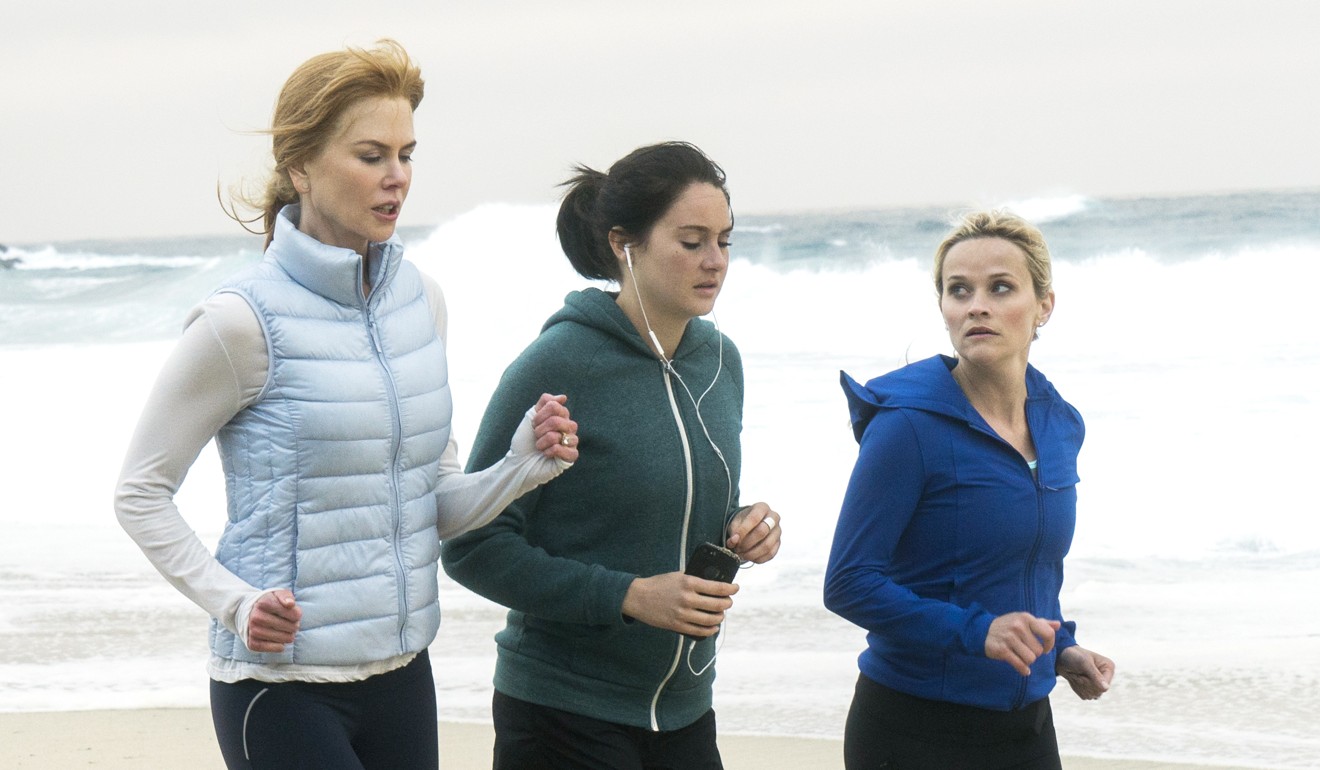 Witherspoon says that the stigma attached to the move from film to television is diminishing.
"I don't think about things as film and television. I think of them as content," she says. "The important thing when you create a piece of art, a collection of clothes or a television show is for people to see it and enjoy it."
Working on the set of Big Little Lies has been a great learning curve for Witherspoon. "There's been a real sense of encouraging and helping each other," she says.
"Working with actresses of that calibre who are so capable and knowledgeable about acting was really a lesson for me."
Having been in showbiz since the tender age of 15, Witherspoon has plenty of lessons to share herself. She earned a nomination for Young Artist Award for her debut in The Man in the Moon (1991).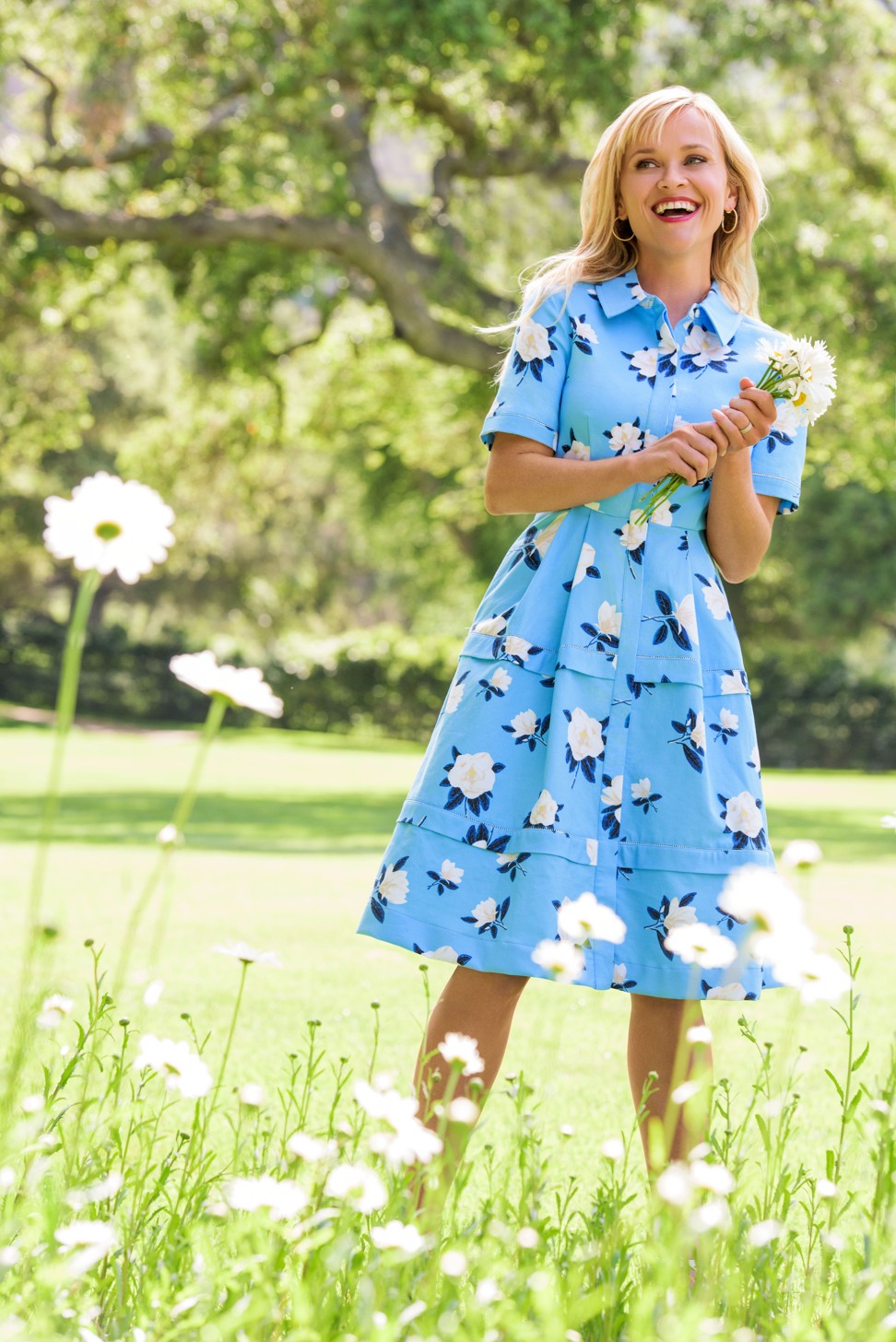 In 2001, Witherspoon had her first major breakthrough with her performance in Legally Blonde . She starred in many romantic comedies soon after. Her depiction of June Carter – wife of country music legend Johnny Cash – in the biopic drama Walk the Line (2005) earned Witherspoon her first Academy Award for Best Actress.
The important thing when you create a piece of art, a collection of clothes or a television show is for people to see it and enjoy it
"I have been very fortunate in that when I was starting my career I had great advisers who told me to do a lot of comedies and dramas so I was very lucky to be able to go between Elle Woods and June Carter," Witherspoon says. "[I was] encouraged to do a variety of work. I never felt like I was held back by any one part."
Following her Oscar-sealed acclaim in acting, Witherspoon ventured further into unchartered waters. She produced the critically acclaimed thriller Gone Girl, and produced and starred in Wild – a biopic survival drama which follows Cheryl Strayed on a soul-searching lonesome hike of the Pacific Crest Trail. She also provided the voice for Rosita the pig in Sing.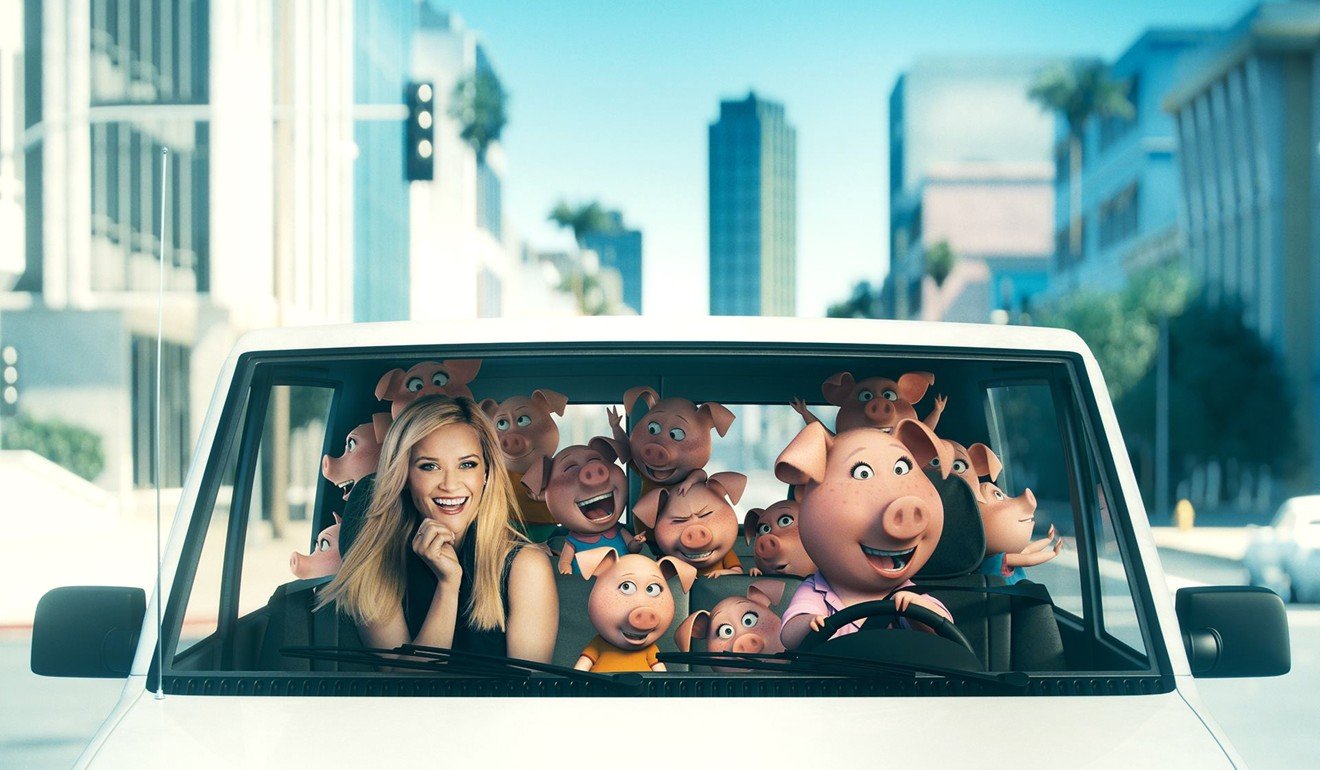 "I felt like I was ready for a new challenge and I'm always looking for something that feels exciting and new," Witherspoon says. "I'm not good at staying still. I move around a lot and I have a busy brain."
Witherspoon has been particularly drawn to the subject of women telling stories about women. "I try to tell stories that people don't really think about," she says. "Not necessarily [about] women who are in big cities but women who are outside big cities. [I want to] tell the stories of people who live every day and in different parts of the world that aren't necessarily captured on film as frequently."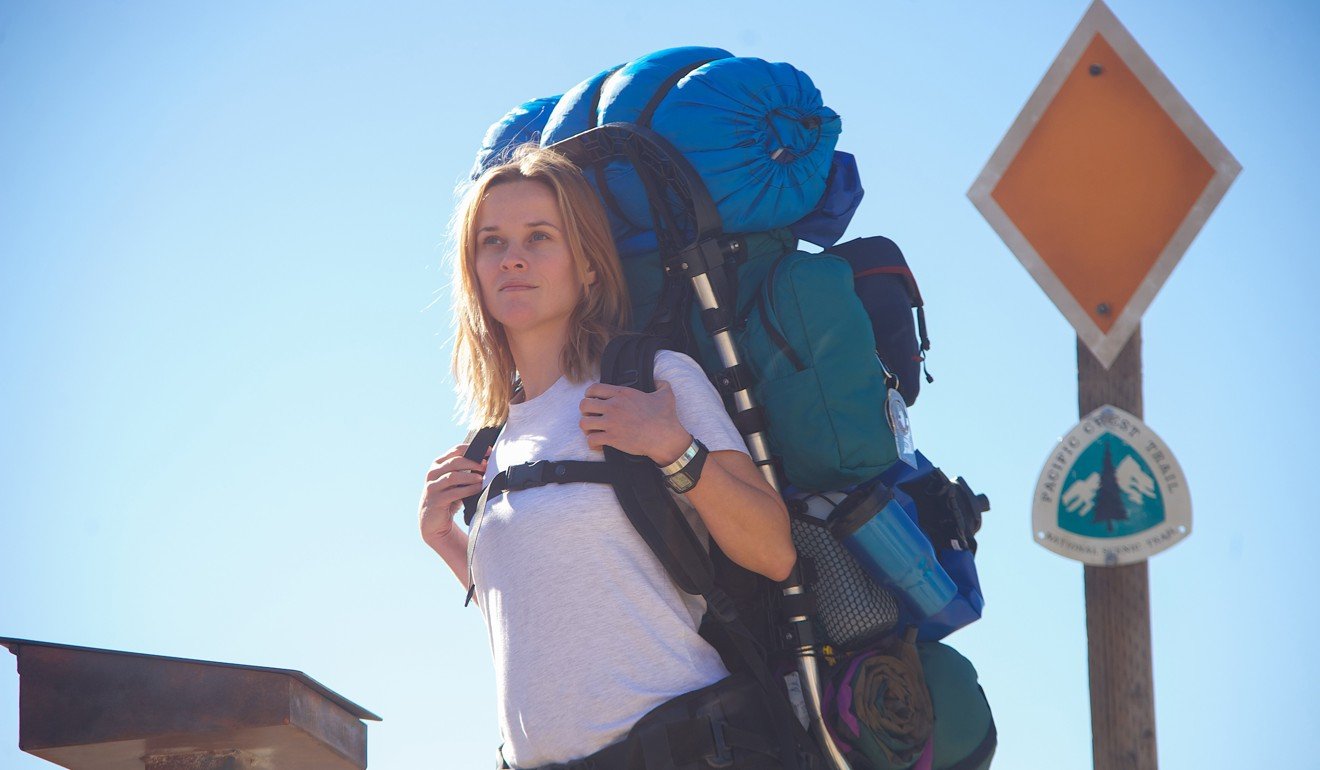 The veteran actress and producer has also been an advocate of female filmmakers, producers and writers in Hollywood. "It's an incredible time to be a woman in Hollywood and be a female entrepreneur," she says. "I think now, more than ever, people respect the idea that women can be the owner of their companies, they can be the heroes of their own lives."
Ryan Reynolds says 'Deadpool' took 11 years – and 47 rejection letters – to hit screens
Witherspoon cited her recent collaborations with the Big Little Lies crew and filmmaker Ava DuVernay on A Wrinkle in Time as examples.
"I really want to continue this idea of women of a similar stature working together on projects that they are passionate about," she says. "There's a lot of power created when women work together."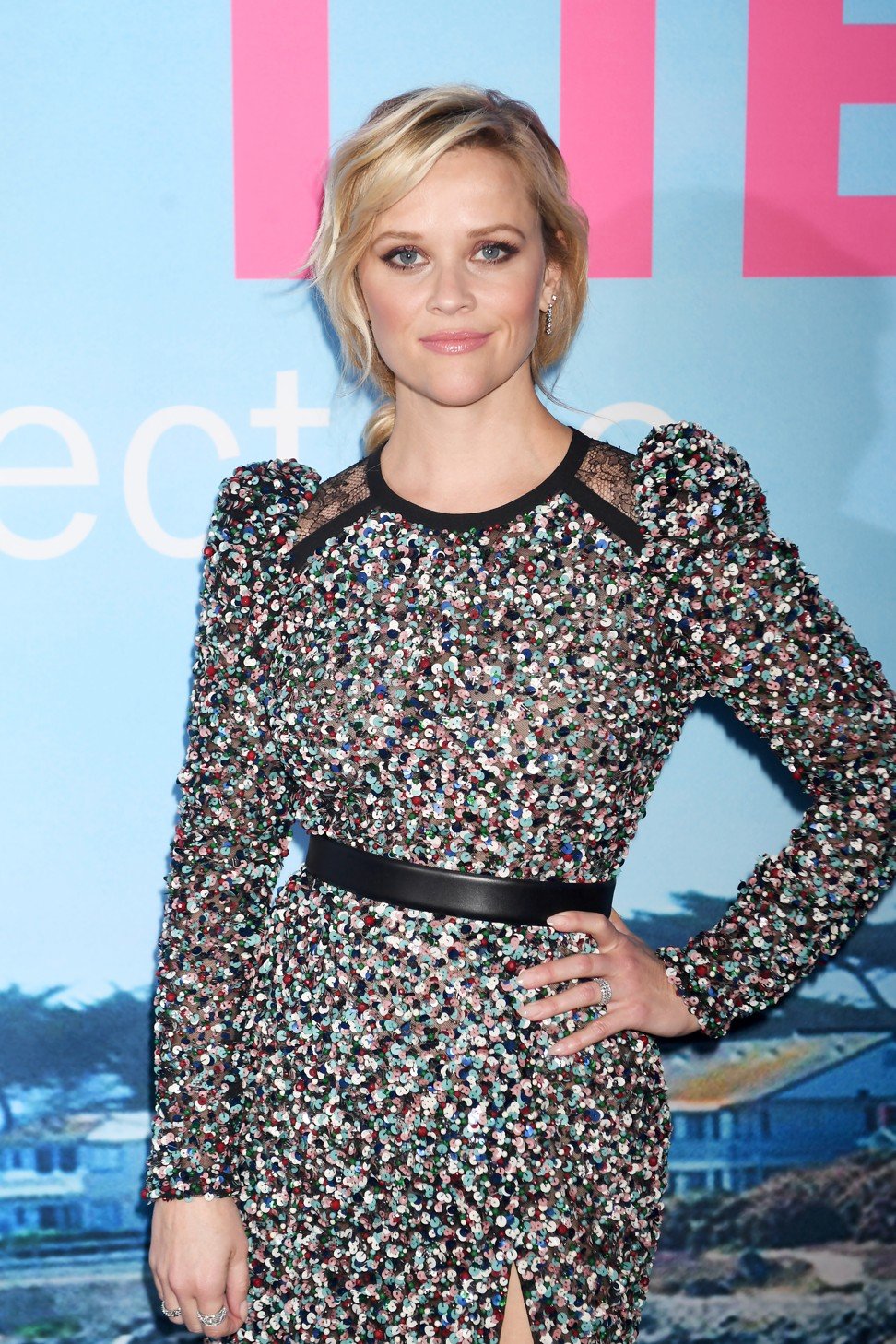 Apart from showbiz, Witherspoon also experiments with her lifestyle brand, Draper James. Rather than simply putting her name behind the label, Witherspoon turns to her Southern roots for ideas. Vintage photography, too, offers inspiration for her designs.
Playing a 'messy, broken character' gives Emily Blunt a chance to take on a darker role
She says working on Draper James has been an educational experience. "It's a real journey to discover factories that are still producing these traditional products and to work with the people there to create new designs."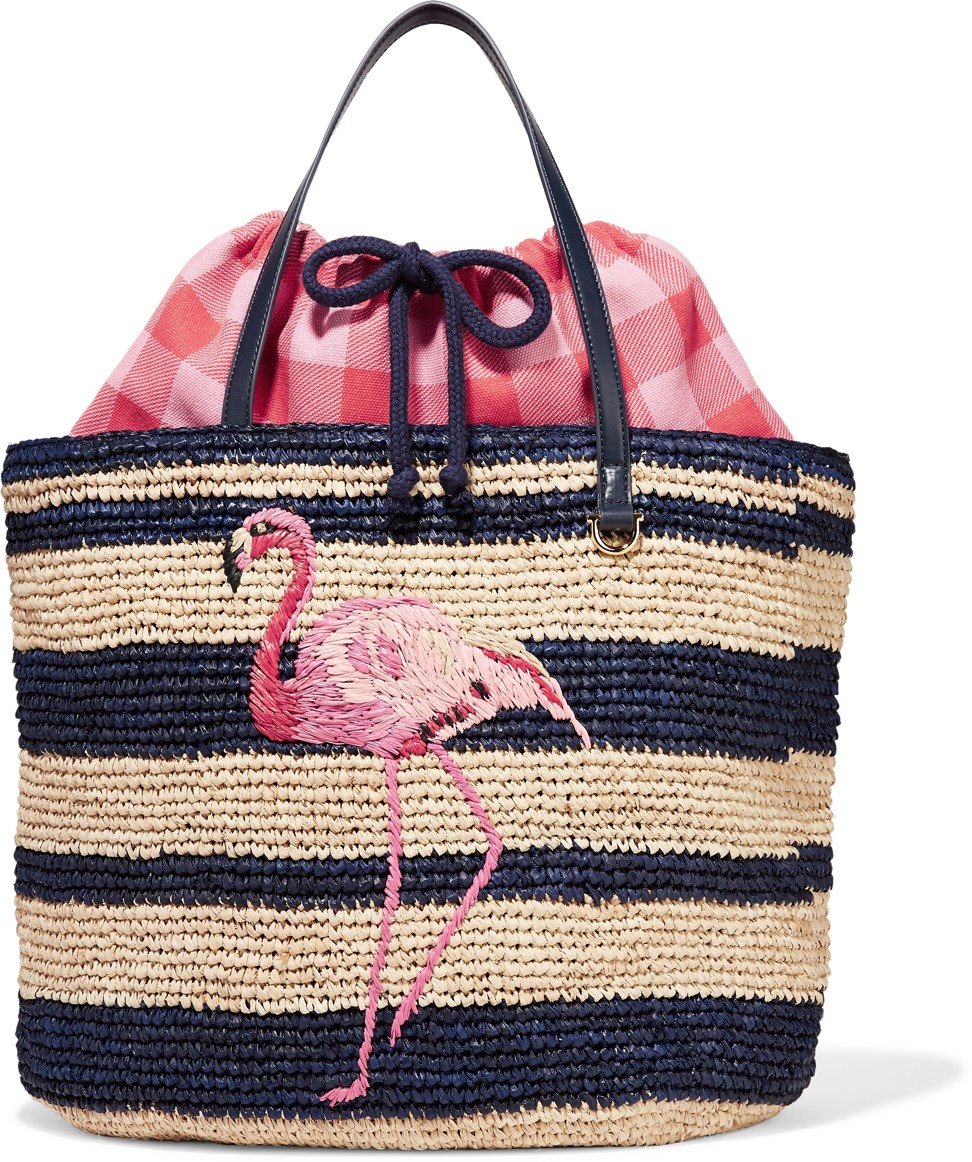 Witherspoon's genuine voice resonates with fans, Aikens says. "There's definitely that Southern vibe to what she's doing; she addresses that customer in such an easy way. She's got a big influence on social media as well."
Juggling different roles in life, Witherspoon says family comes first. "I definitely have to divide my time. I'm a mother of three, so that's my first priority."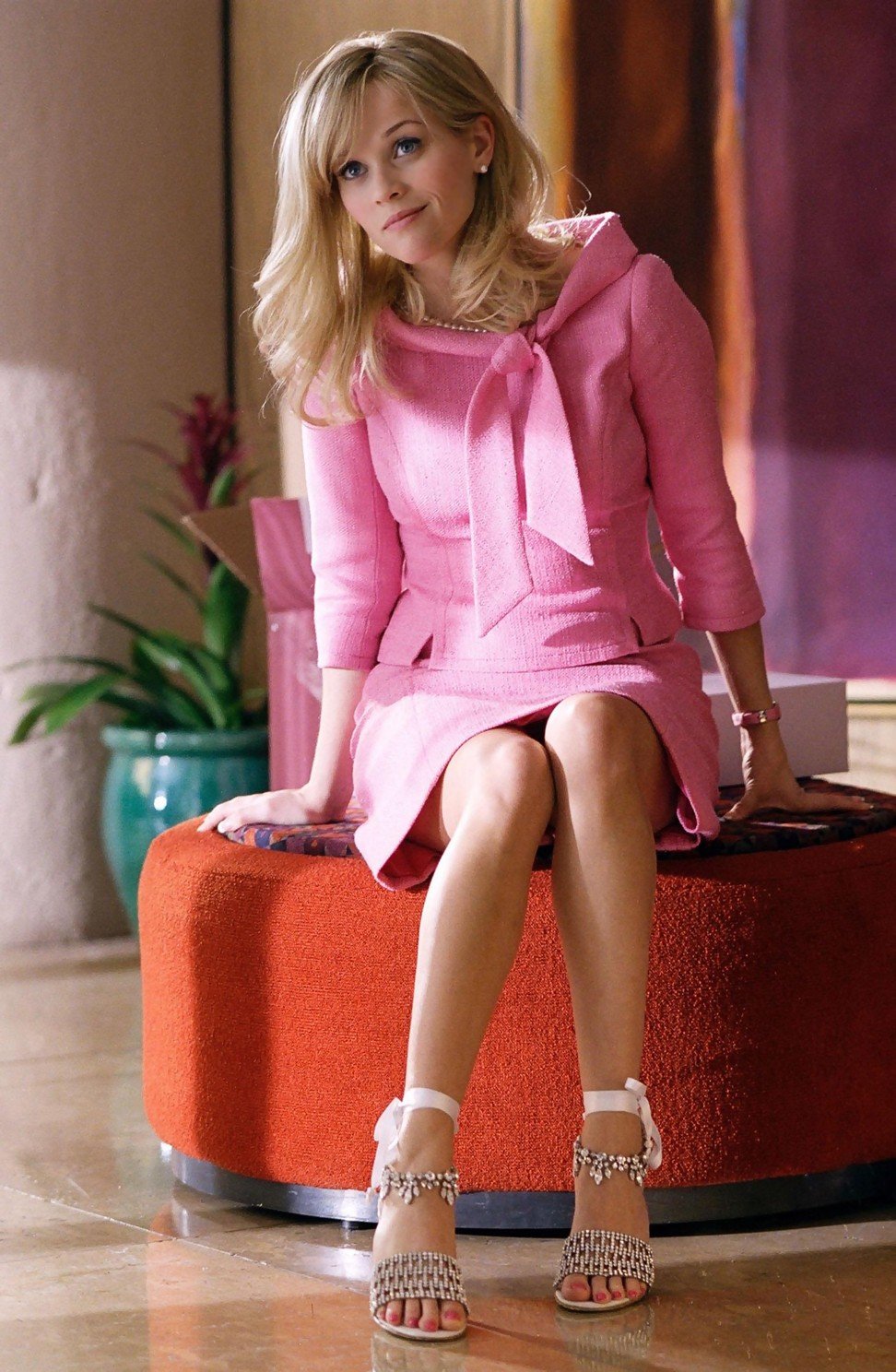 Milestones
1976
Born in New Orleans
1991
Makes film debut in The Man in the Moon
1999
Earns Golden Globe Award nomination for Election
2001
Makes breakthrough playing Elle Woods in Legally Blonde
2005
Wins Academy Award Best Actress for her performance in Walk the Line
2014
Produces Gone Girl starring Ben Affleck and Rosamund Pike
2014
Produces and stars in Wild and nominated for Academy Award for Best Actress
2015
Launches Draper James
2016
Provides voice for Rosita in Sing
2017
Produces and stars in Big Little Lies
Westworld's naked scene made James Marsden brave the "bizarre"
Want more articles like this? Follow STYLE on Facebook