I have no idea how Alexandra Champalimaud found the time for this interview. The renowned interior designer has had such a prolific career that if you're an avid traveller and a fan of luxury hotels, chances are you'll have seen her work. She's done the Bel-Air in LA, the Dorchester in London, the St Regis in Beijing, the Four Seasons in Jakarta, just to mention a few. Now she's inside one of her recent projects, a Hong Kong luxury residence expected to sell for just short of a billion, talking to us about passion.
"It's real passion for life when it comes to the work we do. It's my driving force," says the founder and president of the eponymous Champalimaud Design. "When you feel attracted to something, you know intuitively as a designer when something is right."
She certainly got the Mount Nicholson project right. Much of the hype around this residential property on the Peak has been centred around its hefty price tag, but looking around the house it's not hard to see why the wealthy would part with a few hundred of their millions to live here.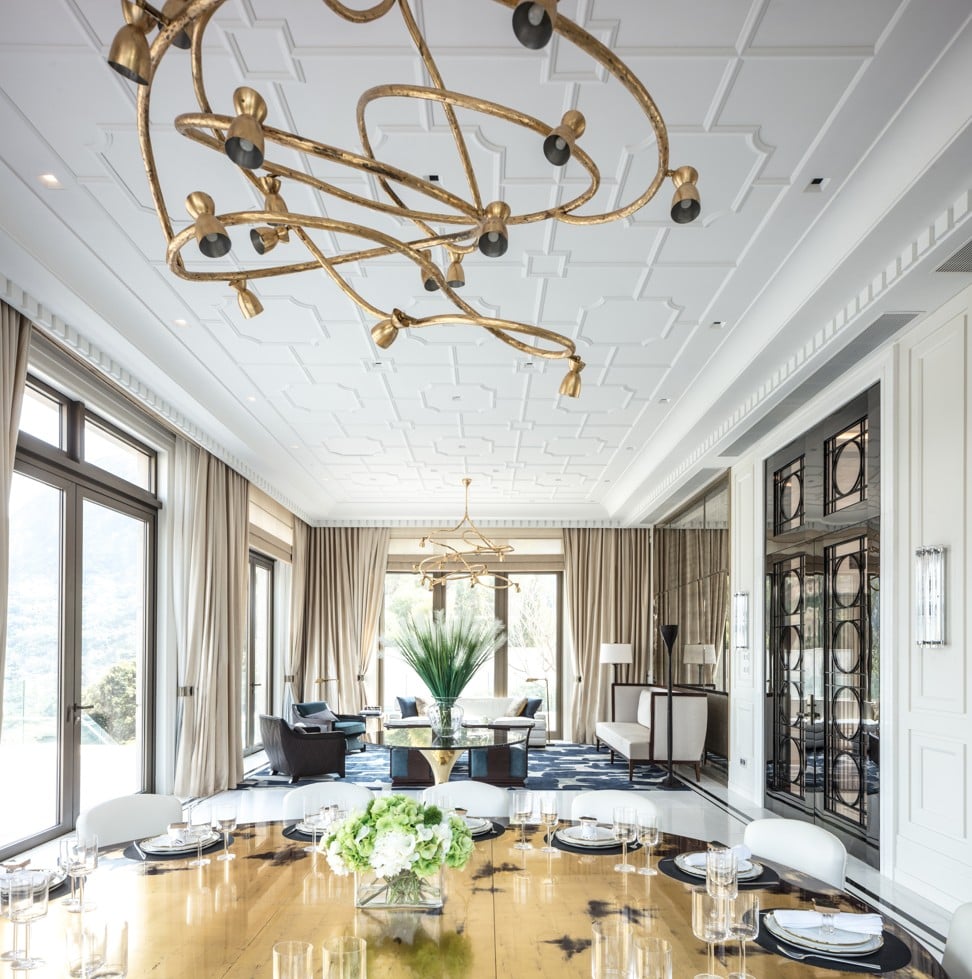 In addition to Champalimaud, some of the world's top names in interior design were asked to design a selection of the 19 houses and 48 apartments at this location. These illustrious designers and firms include Robert Stern, Yabu Pushelberg, David Collins Studio, OLIN, Three. Living Architecture and Talley Associates, and the results are nothing short of stunning.
Steve Leung dishes out insight on the world of design – and why he has three kitchens at home
"You've got an incredible space here," Champalimaud says. "There is a beautiful flow to the whole arrival process and the whole house; I can't wish for anything more. I think it's a beautiful house and I hope we made it even more glorious."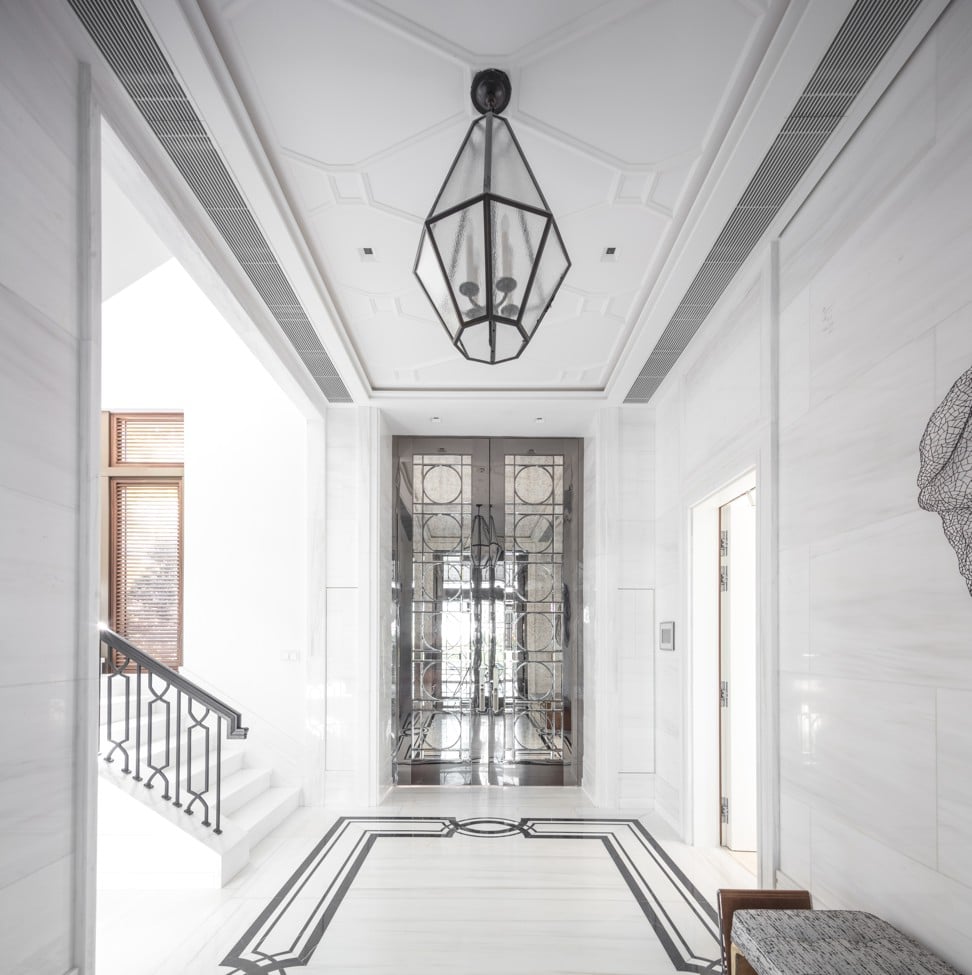 For someone whose design company has done everything from exposed ceilings and concrete floors in a New York office, to sleek minimalism in Niseko's Green Leaf Village, to majestic opulence and soaring ceilings in Chengdu's Waldorf Astoria, the key was to hit just the right note for each location with its respective culture.
You always start with the real DNA of the place – what it is, who is going to want this place, and how will they live
As a designer who was born and raised in Portugal, with an education in Switzerland and England, as well as personal and work experience spanning Europe, Africa, Asia and South America, Champalimaud is well-versed in dealing with different cultures with sensitivity and respect.
"I'm like a book with chapters and chapters. One important thing is the respect I have for the people from other cultures," she says. "We want to know more about what you say, and see how our work reacts to that. Often the client is the inspiration."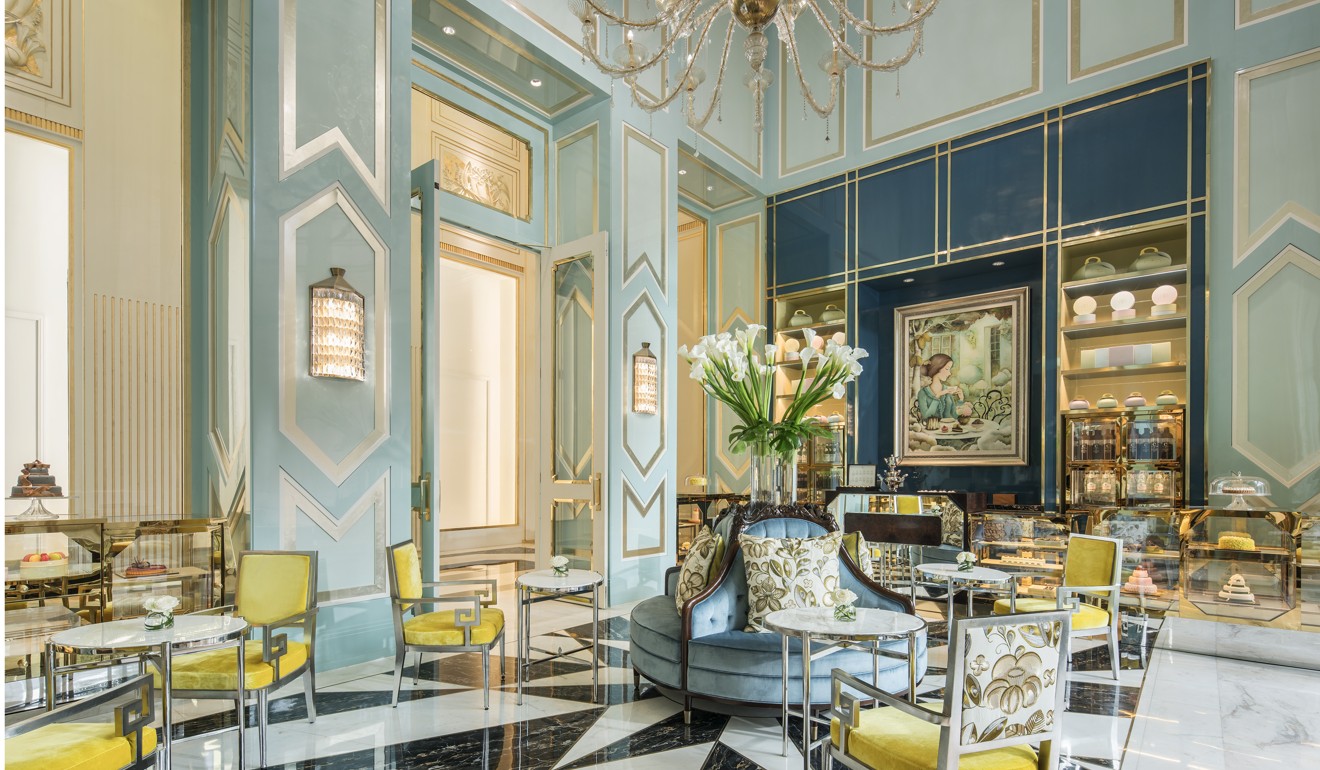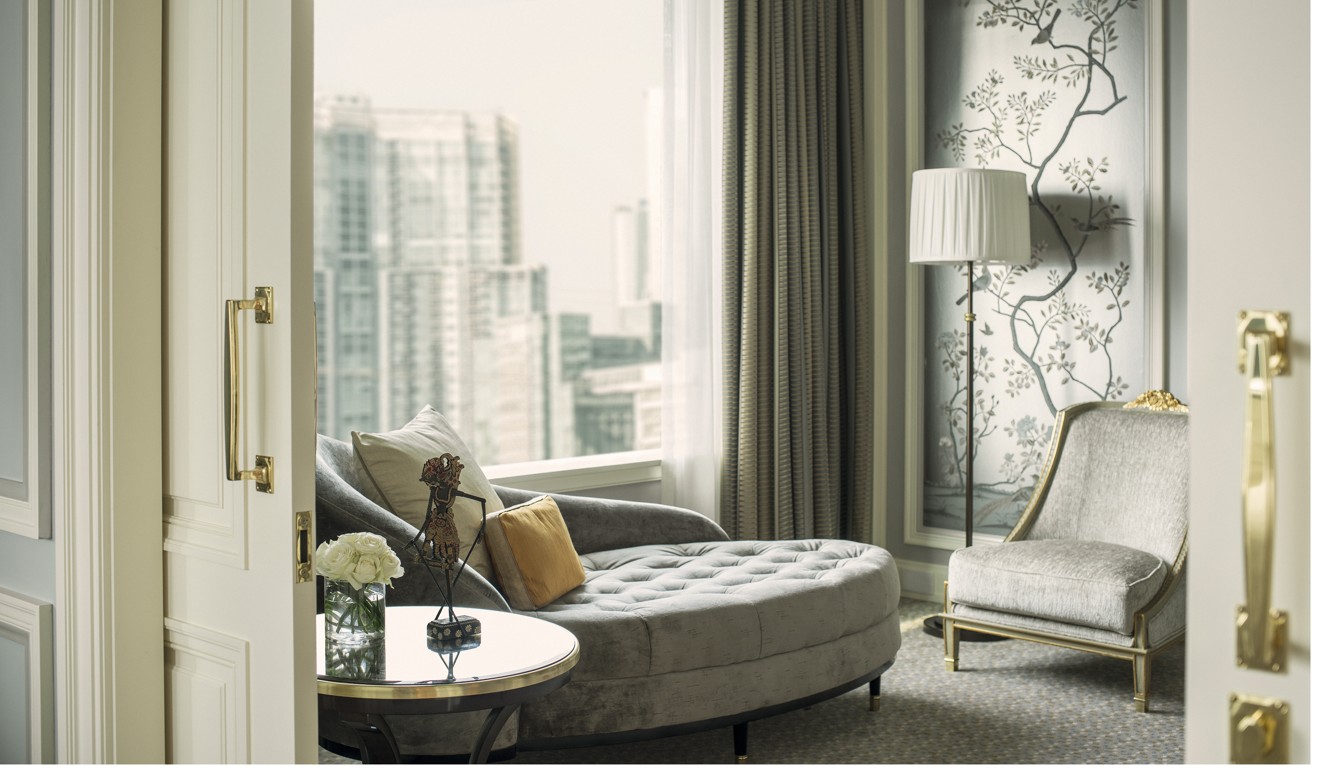 South African fashion designer Jenni Button finds the perfect home on Table Mountain in Cape Town
She highlights the fresh, iconic Bel-Air in LA as one of her favourite projects, as well as Le Château Frontenac in Quebec City, not to mention her more contemporary work in New York when she worked on a residential condominium. In addition to its previous projects in China, Indonesia and Malaysia, the studio is also working on the Raffles in Singapore, and it promises to be as inspiring as its previous projects.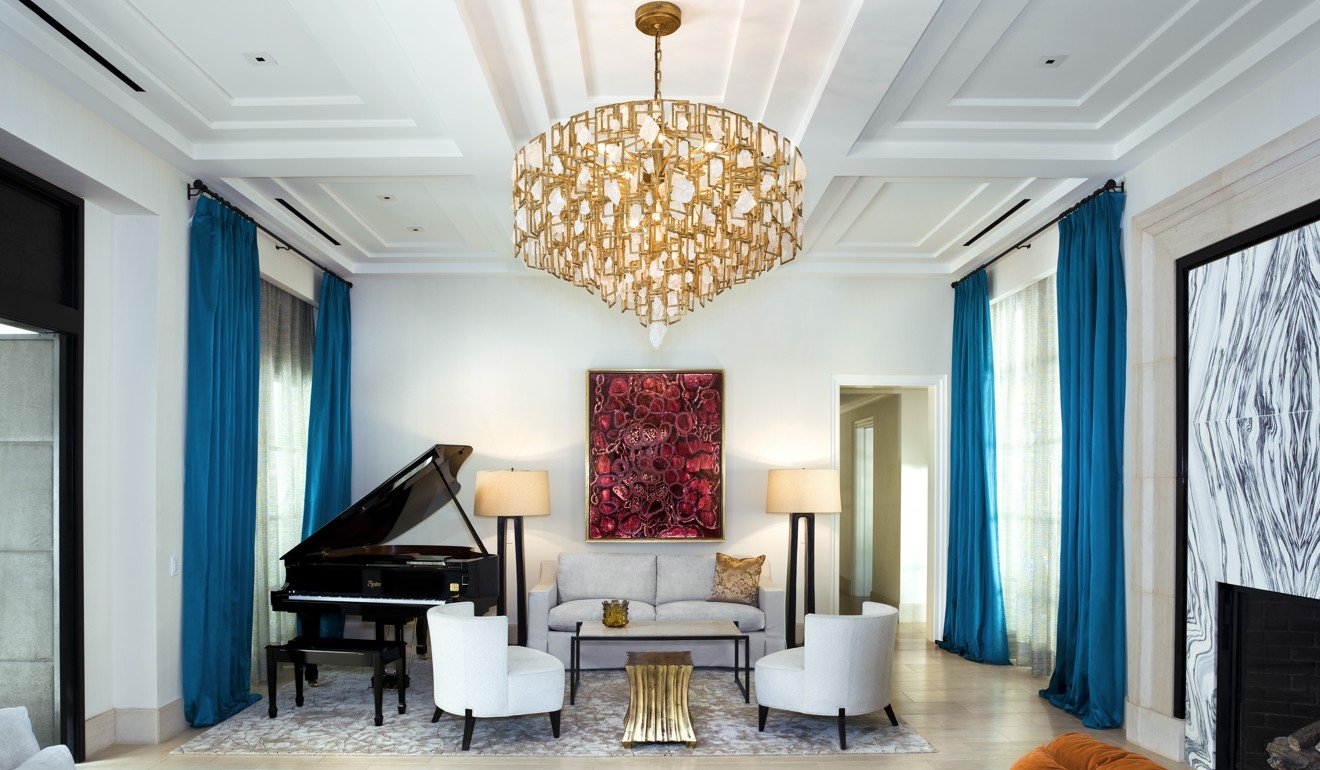 "You always start with the real DNA of the place – what it is, who is going to want this place, and how will they live," she explains. "With the view [at Mount Nicholson], we absolutely had to take it into consideration, it's one of the main reasons why this house is here."
She points out that her plan for the house was not to overwhelm it, but instead to let the indoor and outdoor synergy play out in a sophisticated way. The design is airy, white and modern, but with a classic touch of understated luxury.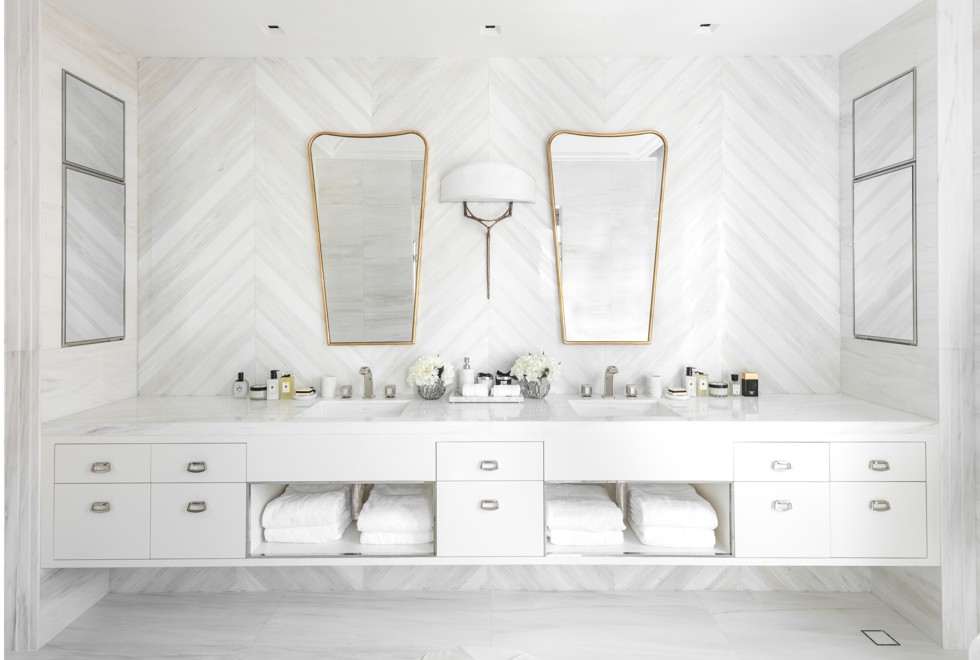 "Here, it's all about the elements and the essence of beauty, of air and light, and the design reflects that," she says. "There are parts of the world where they like the theatrical, the comical and overdone, with bright colours and full of form. This is not Hong Kong. There is an elegance in what you do here."
This is a classic example of how Champalimaud treats each design project, and she places a particular emphasis on the importance of craftsmanship and the personal touch.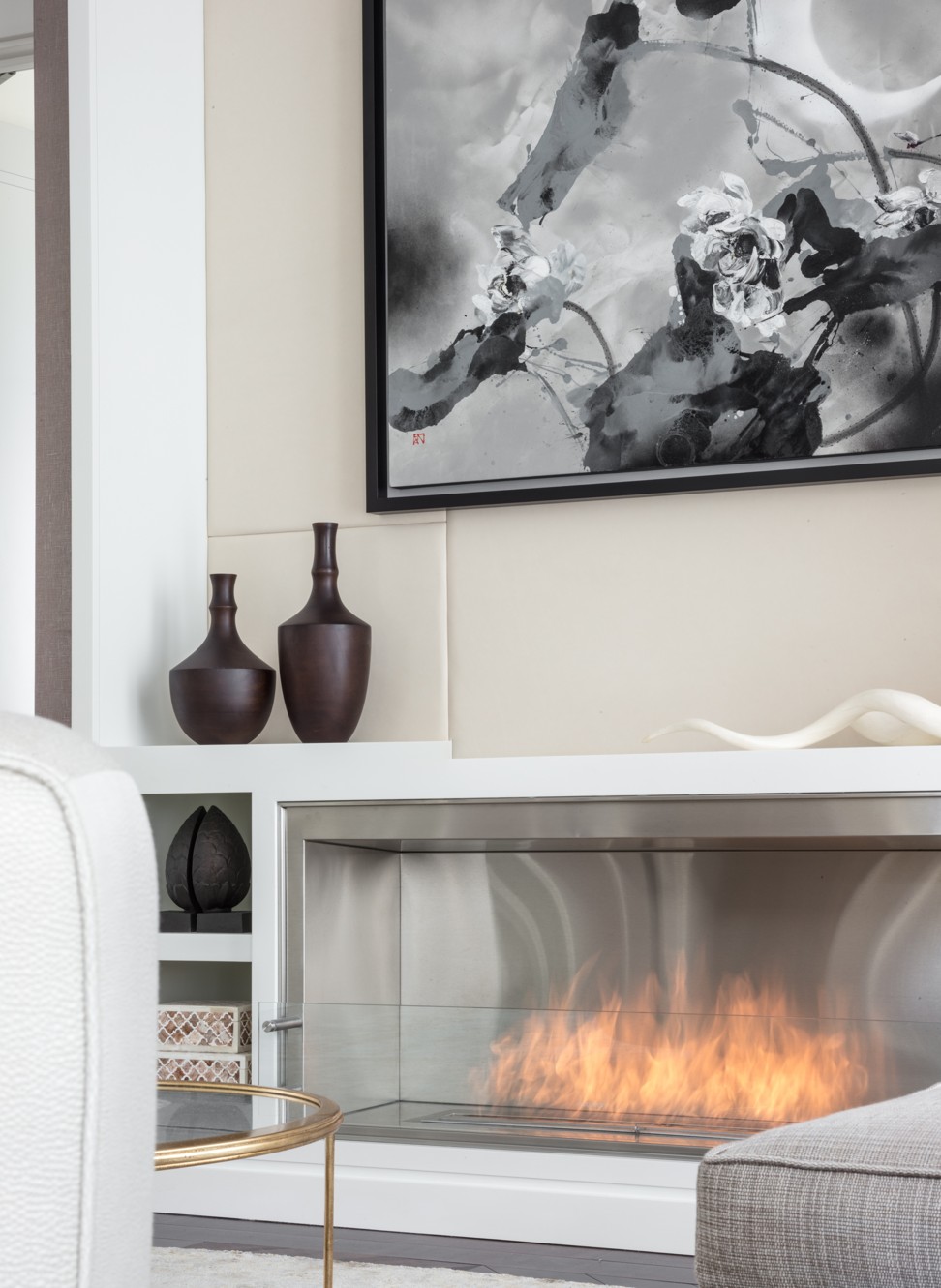 "When things are commercially manufactured, it doesn't give you the same message, the same feel. Craftsmanship underlies all that I do," she says. "We seek original answers to problems and we go about crafting them, often working with artists and talents who help us execute these dreams."
"It brings soul to a place. It's that simple."
Would you pay HK$30 million for this hi-tech home in Hong Kong?