EVENT: Fendi store opening and 'F is For' party
WHERE: Landmark, Central
Happenings: Fendi gets the millennials. The luxury fashion brand tapped K-pop idol Taeyang of BIGBANG fame for the reopening of its Landmark store. Hundreds of young fans waited outside the store for Taeyang.
The star was not only a special guest at the event but he was there to celebrate the launch of a capsule collection he has worked on in collaboration with Fendi designer Silvia Venturini Fendi. The collection boasts sweatshirts, wallets, sneakers and backpacks, many of which are embroidered with slogans such as "Passion" and "Faith".
Taeyang showed up in the HK$75,000 shearling jacket he co-designed for the store opening, naming it one of his favourites from the collection.
Fendi taps Hong Kong millennial consumers by featuring Taeyang and Asian hip-hop acts
Following his brief stay in the store, Taeyang changed into a dapper white suit to join the "F is For" after party in Sheung Wan. He took to the DJ booth to greet fans at the exclusive party.
The party, as much of a music event as it is a fashion event, features Asian hip-hop heavyweights the likes of Choice 37 and rapper Okasian as well as DJ Victor Aime from China.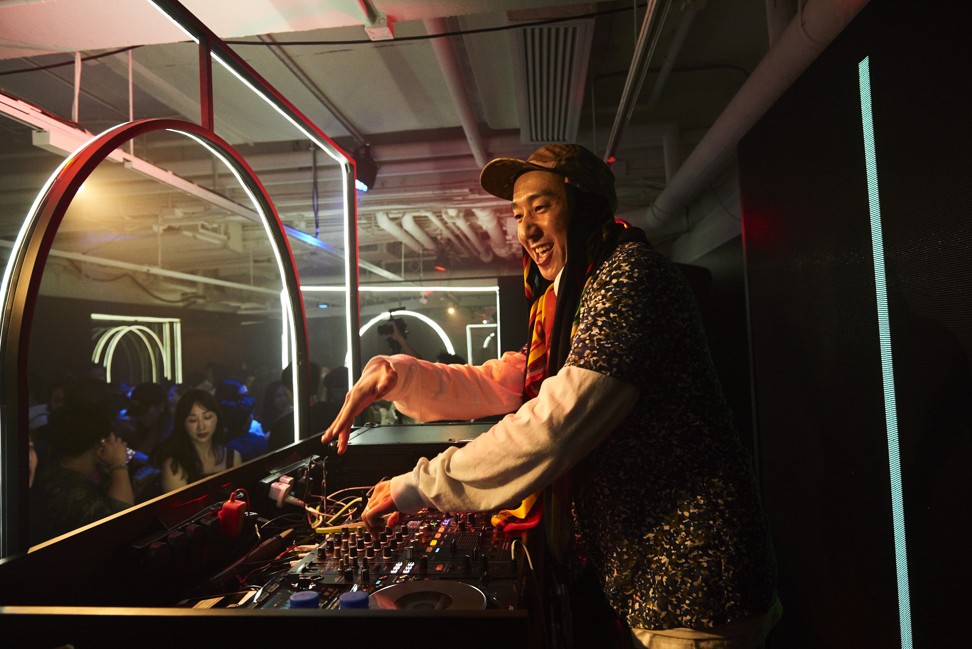 Vodka cocktails and canapes all had Fendi logos, while a special cocktail was inspired by Taeyang.
The "F is For" party is Fendi's initiative to tap the millennial generation customers. The initiative includes a digital platform on Fendi's official website and a series of off-line events such as the "F is For" party. Before its Hong Kong leg, the party debuted in New York earlier this year.