We all have a penchant for something, and perhaps a not-so-secret collection of treasured items. For Central Weddings founder Yolanda Choy-Tang, it's lace. When STYLE met with Choy-Tang in her Central boutique, she gave us a history lesson on the use of lace in wedding gowns, revealing the trend's Western roots.
"The first time lace was ever used in a wedding gown was by Queen Victoria, when she got married to Prince Albert in Germany in the 1840s," she explains. "It took over a hundred workers six months to produce this beautiful lace bridal gown.
"These days, most of the lace is machine-made, and so a handmade lace gown is very rare. That's why people like to rummage through their grandmother's closets or go to vintage markets to hunt down handmade lace. It's rare, highly protected and valuable."
STYLE sat down with Choy-Tang to find out more about bridal trends and her personal collection of lace gowns.
Do you remember when you first encountered lace, and when your love of it began?
The first time I encountered lace was in junior high school, when coloured lace was a popular feature in prom dresses. I wasn't yet exposed to beautiful or fine lace. But the first time I thought 'Wow, this is just stunning' was when I discovered John Galliano while working with Dior. His gowns had beautiful lace, trimmed with gold. The way it draped over silk was just incredible.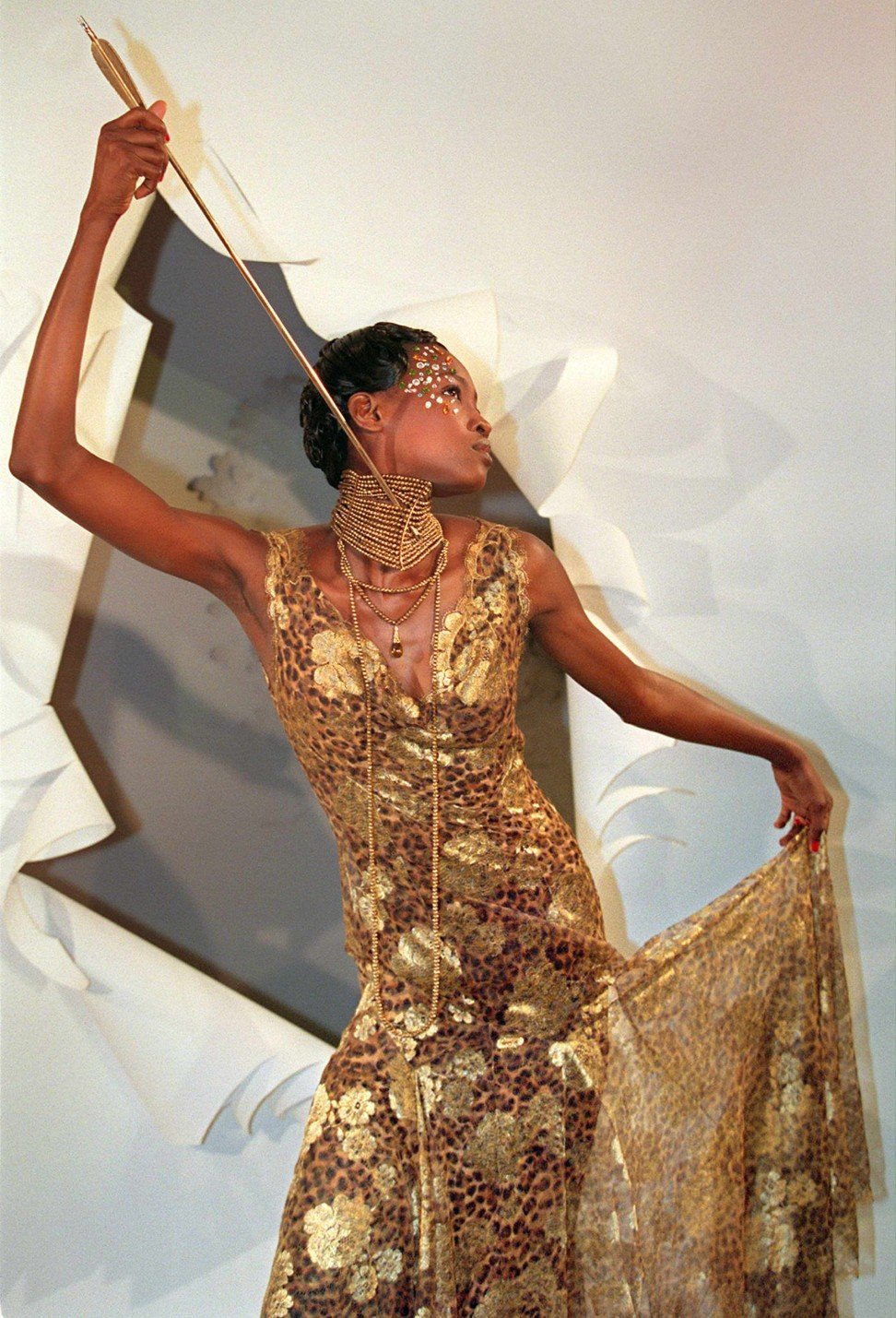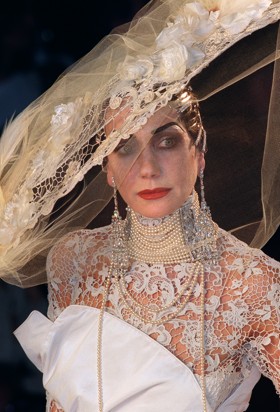 Why has this obsession stuck with you over time?
Lace has changed in the way it has been made over time. The most famous lace used to be Chantilly lace, and you can't really say it's Chantilly unless it comes from Chantilly, France, but everyone has copied it. These days, most lace is manufactured by machine rather than by hand. And the lace has changed a lot. There is a lot of thicker lace, where they use fabricated cords. There's also laser-cut lace; there's also lace where they include metallic finishing, which gives it a more stunning and beautiful touch. My personal favourite is when a silver or gold metallic lace is layered on top of another, softer lace, which gives it a 3D [effect].
Peter Cheung talks about his passion for cashmere
Is there a particular occasion, apart from weddings, when a lace outfit is particularly suitable?
No, lace can be worn any time. I'm wearing it right now. I can wear it under a suit jacket or blazer with jeans to make it more casual. On bridal gowns, it can look so different on different gowns. Alice Temperley, for example, uses lace to create a vintage look. Monique Lhuillier uses Chantilly lace frequently in her gowns, and she is most famous for creating a romantic silhouette. Her style is so feminine and it suits Asian figures. A lot of other bridal designers add beads to create a more 3D look, and that is more modern.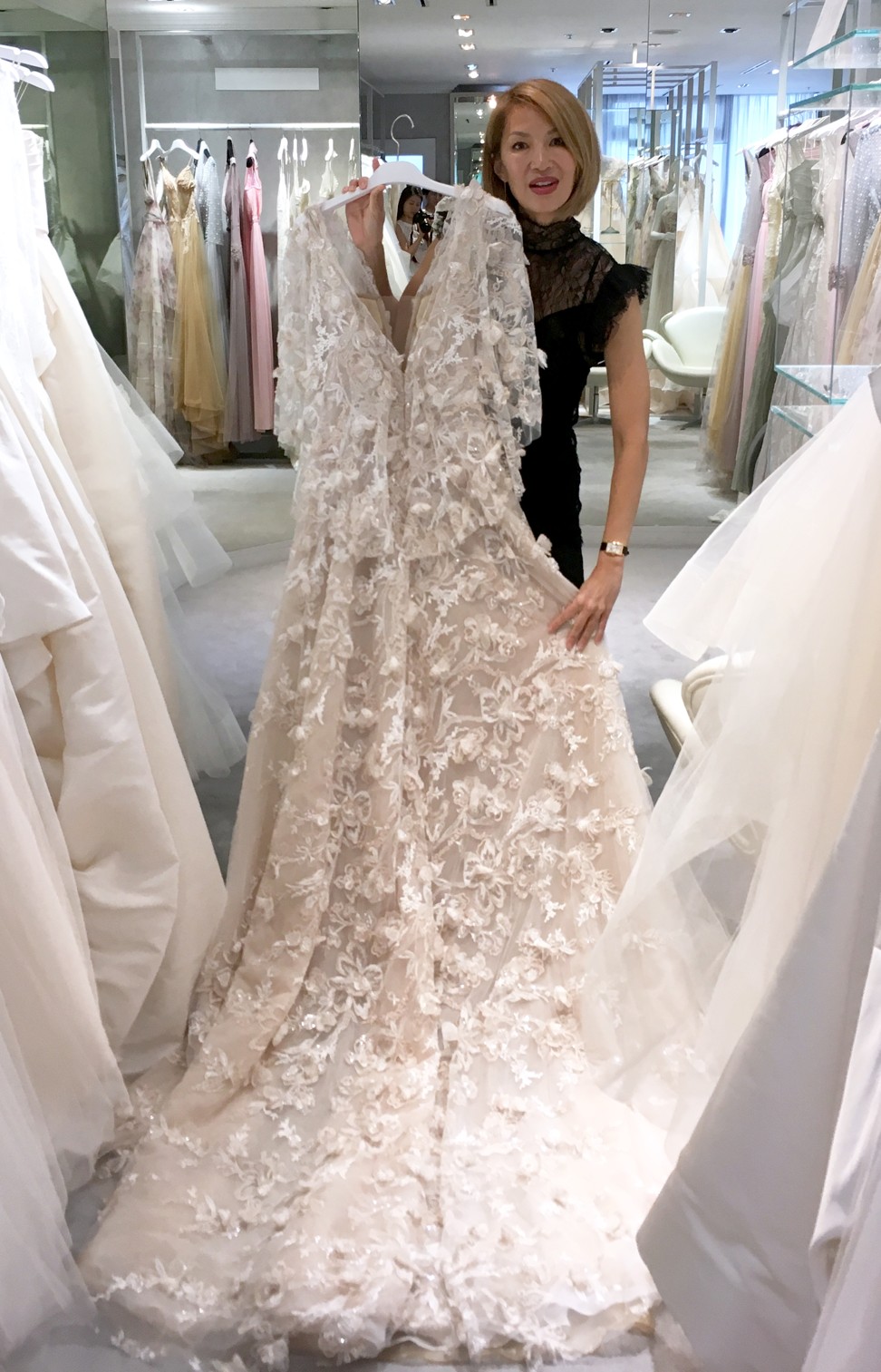 Are there any other designers whose work with lace really impresses you?
There are so many, including Elie Saab, Yolan Cris, Dior and Valentino. They work with lace in their evening gowns and it makes for such a stunning cut and silhouette – especially over silk. Lace drapes so beautifully when the gown is designed well.
Can you tell us a little more about the lace that you're wearing today?
Sometimes you just feel like something a little more special and creative. This piece I found in Australia, I think it's an Alice and Olivia, and it's great for the summertime. It can be worn in the evening or casually with jeans.
How many lace items do you own? And which are your favourites?
I would say 10 per cent of my closet has some sort of lace. I probably wear lace about once a week. Because nowadays a laser-cut jacket, for example, can be considered a form of lace. I do have a lot of laser-cuts, and I have a lot of metallic lace items, and some beaded lace too. My favourite is pastel lace threaded with metallic cording.
In a quest to hunt down beautiful fabrics in Paris, I was introduced to this store where they produced gowns for couture houses. I bought a lot of fabrics back with me and had gowns created in different styles. When paired with different fabrics underneath, [lace] completely changes the look of the gown. That's why I love lace; there's a lot of variety in looks if you have access to a good tailor.
Obsessed with shoes: Alberto Oliveros reveals his prized luxury collection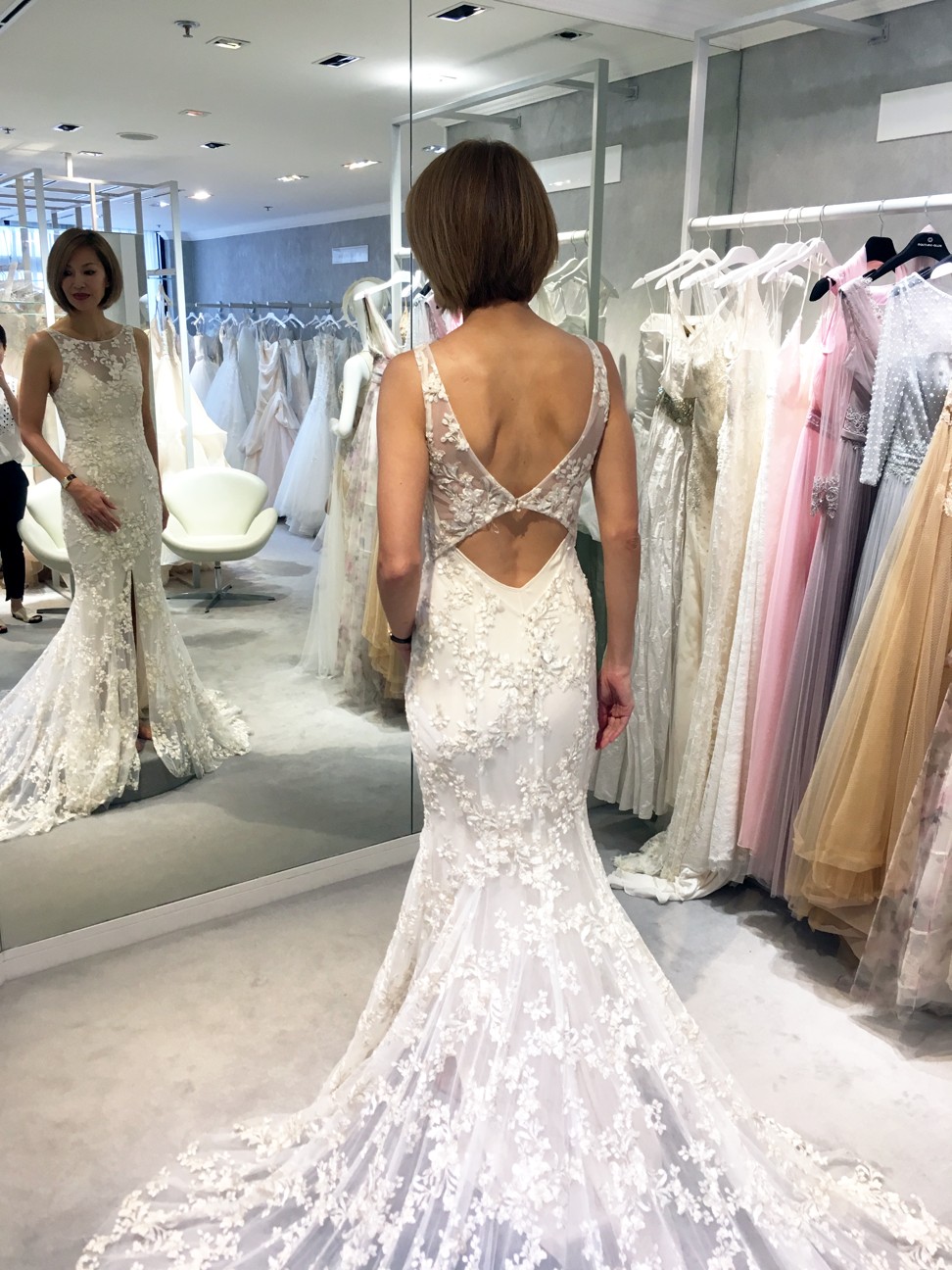 Are there any trends in bridal lace we should know about?
These days trends have more to do with the silhouette. A lot of brides are choosing deep V-necks, for example, with transparent netting over the top of a laced gown.
It really depends on the bride and her background. I would say if she is westernised, she'll prefer something simple and elegant, something that drapes like an A-line. If she's from Southeast Asia, she will likely prefer something with a lot more beading, especially colourful beading that stands out – something more sparkly. We have a lot of Chinese clients and they also prefer something that's more outstanding, because it's the most important gown that one will ever wear in their life. Brides really want it to be very special.
Five wedding gown trends to watch this season
How did you choose your wedding gown?
I had two gowns. I had one by Dior that was a deconstructed fit, and the other was by Peter Langner, a German designer. Both were simple, elegant gowns. I also had a cheongsam made of red beaded lace.