Talented pianist KaJeng Wong first performed on the international stage when he was very young, and has won many competitions. He earned great acclaim as a piano prodigy when he was profiled in the documentary KJ: Music and Life, released in 2009. Now 27 years old, Wong is artistic director at Music Lab, his studio in Yau Ma Tei, where STYLE caught up with him recently for a chat.
​
What have you been doing since KJ: Music and Life was first aired?
I have been back in Hong Kong for four years. I [have established] my institution, Music Lab, and organise local music festivals – Music Lab Festivals – and curate different types of programmes for different audiences. I teach, perform and also write [music], and host programmes.
What was the response to the documentary of those closest to you?
I rarely talk about the documentary with my friends or family. It's just something that happened. One of the challenges is to know yourself better in times like these, and it has been a very interesting experience. It's also interesting to [consider] that this documentary was filmed almost 10 years ago. So for me it has been an interesting rite.
In today's economic and political climate, how do you feel about being a young artist in Hong Kong?
I think it's very exciting, especially if you open your eyes to everything. In the arts there are a lot of things happening; in the non-arts world, in politics … there is so much happening, and so much can be linked and inspiring to what we do as artists.
How would you describe your practising style? For how many hours a day do you practise?
I must I have a unique practising style, because – and I'm only talking about now – I have worked out the major part of [what] I know [about] how to play the piano. A lot of practising comes from being away from the piano, when I am listening to a recording. Actually, [it's more about] preparing myself for practice, it's not about practising to learn to play.
I go to the piano and I know exactly what to do. Sometimes – and this is very controversial; I don't recommend it – I do other things when I practise. I can watch a movie when I practise, I can read a book when I practise … Now [that I've reached a different phase], it's not about learning how to play, it's about finding the best way to realise what you want to do.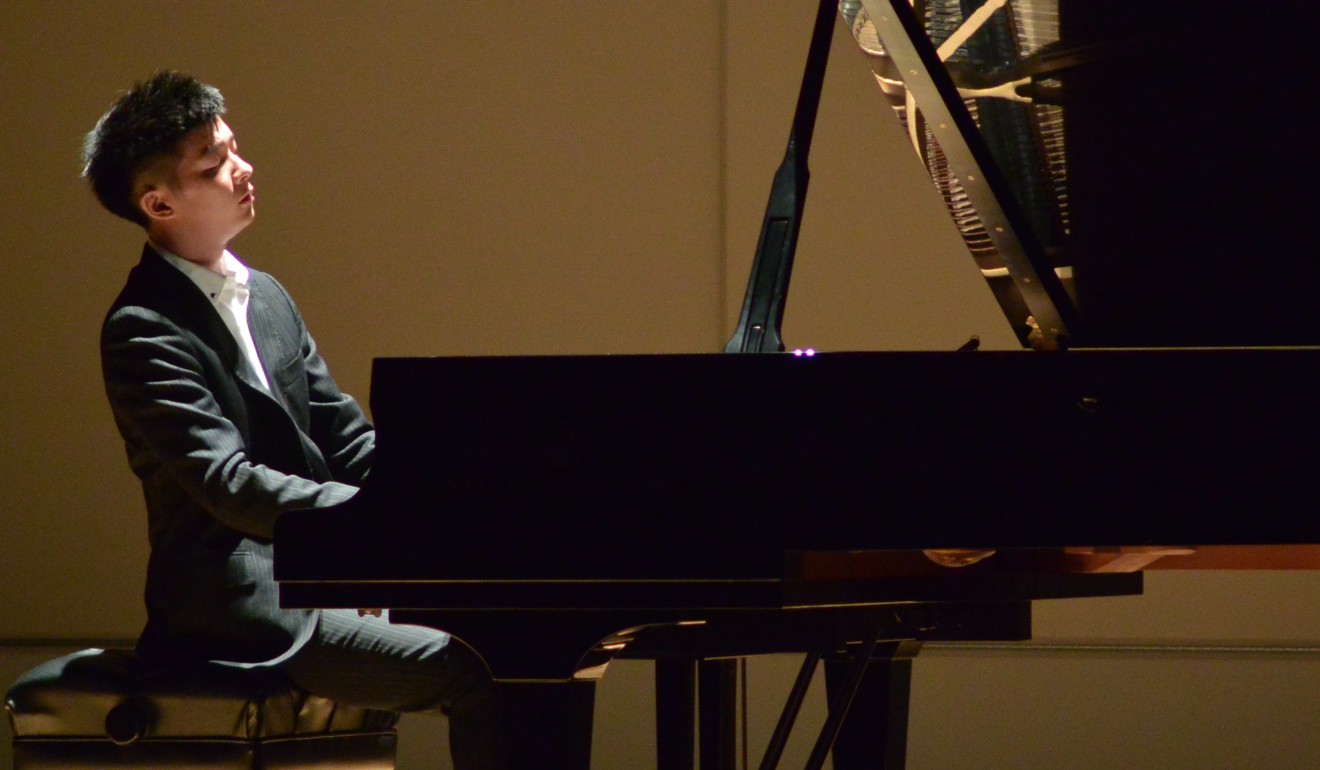 Kajeng Wong, Music Prodigy, Says Hong Kong Is a Goldmine for Classical Artists
So you are a multi-tasker?
I shouldn't be, but sometimes I can't not be. Ideally I should be very focused. So I try to do less of other things and focus on one thing.
You have a friendly relationship with Montblanc. How does the brand's philosophy resonate with you?
First of all, Montblanc has a history of closely working with artists. My manager told me he was obsessed with pens. He loves the pen collections of great composers [like] Brahms and Schumann, and he collects all of them. He always brags about these beautiful pens. I'm not really into pens, but I can appreciate how beautiful [they are]. And there have been other wonderful artists, like famous pianist Lang Lang and actor Hugh Jackman, [who are friends of the brand]. They are my inspirations. You can imagine how honoured [I was] and the great pleasure [I felt] when I got a call from Montblanc about having a collaboration.
A post shared by Kajengwong (@kajengwong) on Oct 3, 2017 at 2:51am PDT
Award-winning musician Chu Wan-pin makes time for connecting with people
You mentioned that you have a great interest in watches and shoes.
I remember [as a child], my mum discovered that I love watches [and she bought me a couple that I really like]. [As I was growing up], my father gave me a watch [each year as a birthday present] for three consecutive years – he may have forgotten [that] he had given me one the year before. But I learned something about watches. First of all, it's not only about how I feel wearing a watch. It's about remembering who gave it to me, and perhaps why they gave me that [particular] watch, and whether I liked them giving me that watch. I love watches so much I am very picky [about which one I will] wear. [For me, this is true about not only] watches, but also about shoes – about everything else [that I wear], I don't care.
I have a saying that if a girl gives you a watch – and it's a watch you must have – then she should be the girl you marry, because she must really know you.