The Shilla Seoul hotel, which combines Korean traditional architecture with modern luxury, is located in the centre of Seoul, in Namsan. Not only did the Song-Song couple get married here, it was also the venue of a lot of Korean celebrity weddings.
Song Joong-ki and Song Hye-kyo (October 31, 2017)
This couple co-starred in Descendants of the Sun, a 2016 award-winning KBS drama. They ended up getting married in real life at a star-studded wedding ceremony at the Shilla hotel last Tuesday.
Moon Hee-joon and Soyul (February 2, 2017)
Moon is the former boy band leader of H.O.T. which was established in 1996. He rose to fame with his rock music performances. His partner Soyul is a K-pop singer from girl group Crayon Pop. They tied the knot in a romantic ceremony this February and gave birth to a baby girl within three months of being married.
Jun Ji-hyun and Choi Joon-hyuk (April 13, 2012)
Noted for her roles in the film My Sassy Girl (2001), and TV series My Love from the Star (2013) and The Legend of the Blue Sea (2016). Jun married her high-profile banker boyfriend in 2012. She won the Grand Prize for her great performance in My Love from the Star at the Baeksang Arts Awards in 2014. She is pregnant with her second child.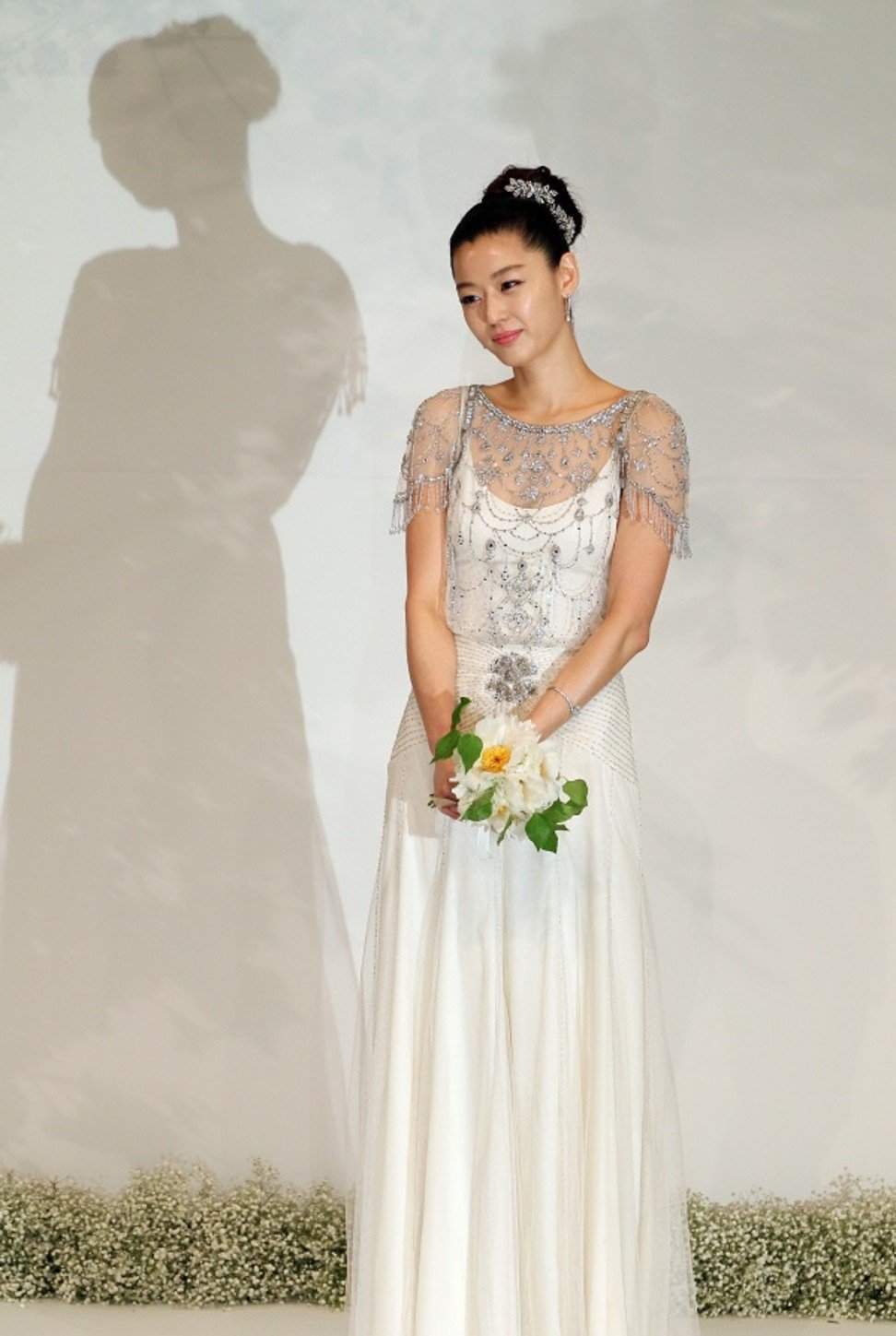 Eight South Korean celebrity couples to help you set relationship goals
Jang Dong-gun and Ko So-young (May 2, 2010)
The best-loved actor and actress are now the parents of two kids. In 1991, they both starred in the romance, Love Wind Love Song. The actress has taken a step back from acting to focus more on family life since her marriage. Her last drama was in 2007.
Yoo Jae-suk and Na Kyung-eun (July 6, 2008)
Yoo is a famed comedian and TV host who took part in a series of successful variety programmes, including Happy Together, Running Man, as well as Infinite Challenge where he first met Ng, who was a news anchor. They have a seven-year-old son called Yoo Ji-ho.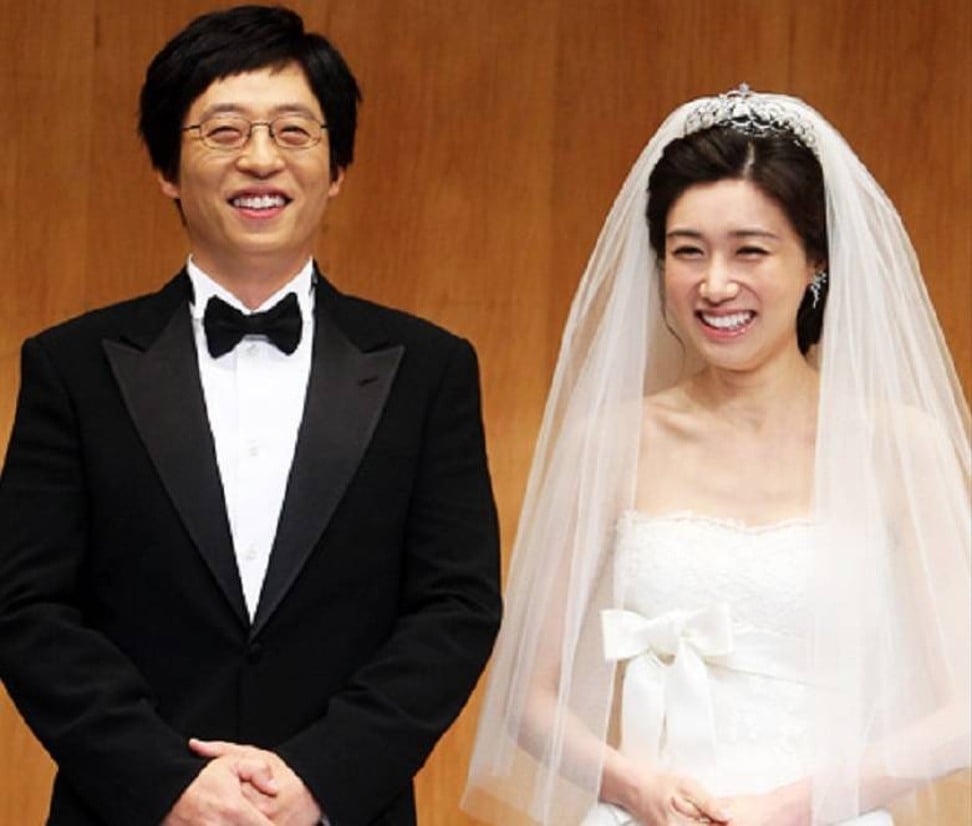 Six restaurants in Seoul gain Michelin stars, including The Shilla's La Yeon
Kwon Sang-woo and Son Tae-young (September 29, 2008)
Best known for his performance in popular drama series Stairway to Heaven (2003), Kwon turns heads in the entertainment industry. Son Tae-young is Miss Korea contestant-turned-actress who has starred in an array of dramas including I Am Sam and You're the Best!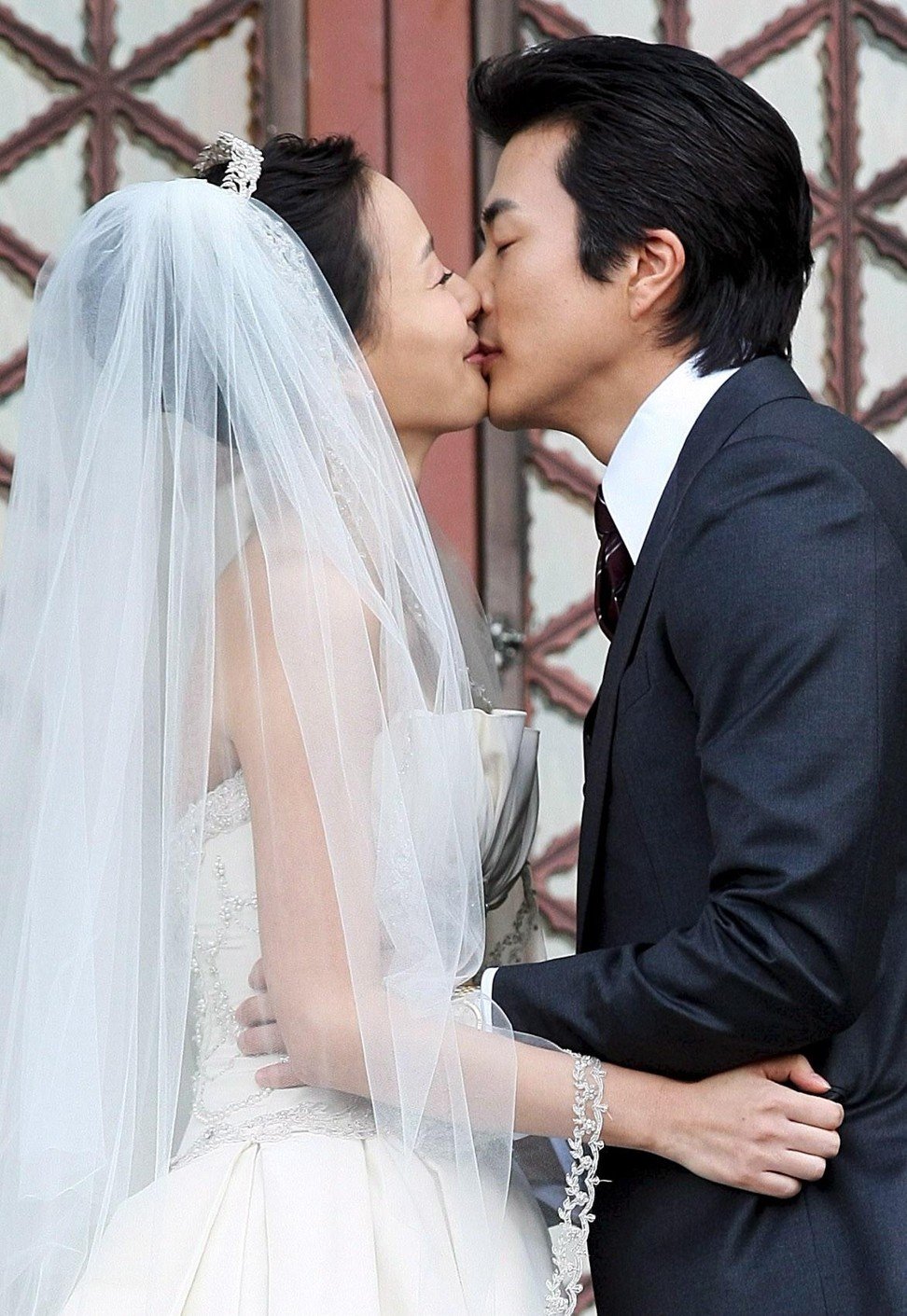 Jeon Do-yeon and Kang Shi-kyu (March 11, 2007)
The veteran actress has won a slew of awards during her career, including the Best Actress prize at the 2007 Cannes Film Festival for her portrayal of a broken woman who has lost everything in Secret Sunshine. She was married to the businessman Kang Shi-kyu in a private wedding ceremony.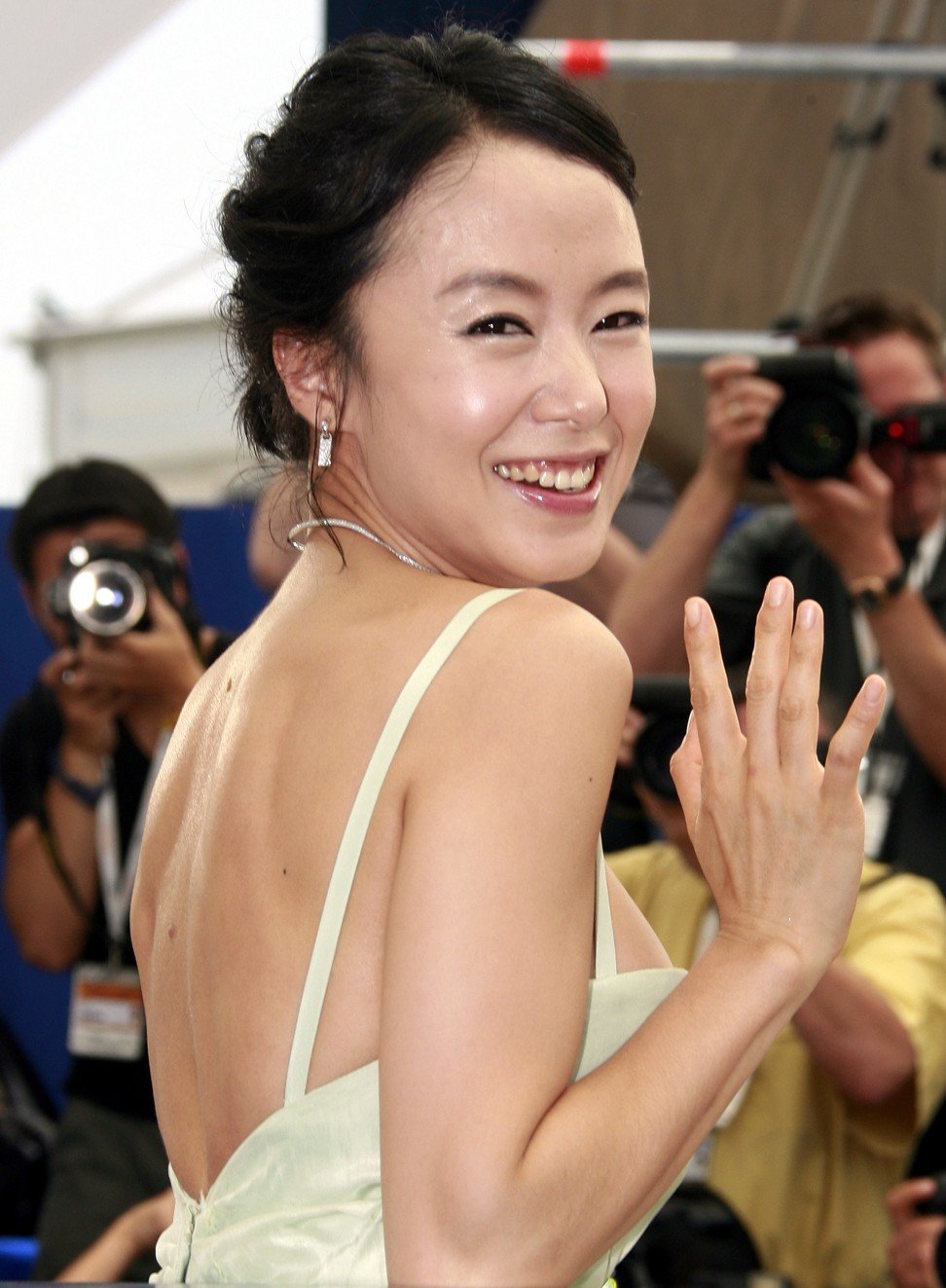 Han Chae-young and Choi Dong-joon (June 2, 2007)
Nicknamed as "Barbie Doll of Korea", the actress received a 5ct diamond engagement ring and a Mercedes-Benz-S500 from her old friend Choi Dong-joon, who is a Korean-American businessman. They have a four-year-old son.
Kang Ho-dong and Lee Hyo-jin (November 12, 2006)
Kang is a former professional wrestler who has hosted a number of popular variety shows, such as X-Man and 1 Night 2 Days. On one of his TV shows – New Journey to the West 2 – he said he first met his wife, Lee Hyo-jin, on a blind double date along with Yoo Jae-suk.