China's first lady Peng Liyuan's iconic style has been coined by fans as the "Liyuan-style" fashion. US President Donald Trump's visit to China was no exception.
Peng opted for an elegant ensemble of a structured jacket matched with an embroidered cheongsam, and a sheer black evening dress with a mandarin collar during Trump's China tour. Meanwhile, US first lady Melania Trump turned out in statement pieces, including a Dolce & Gabbana floral maxi dress and an embroidered Gucci dress with fur cuffs and a mandarin collar.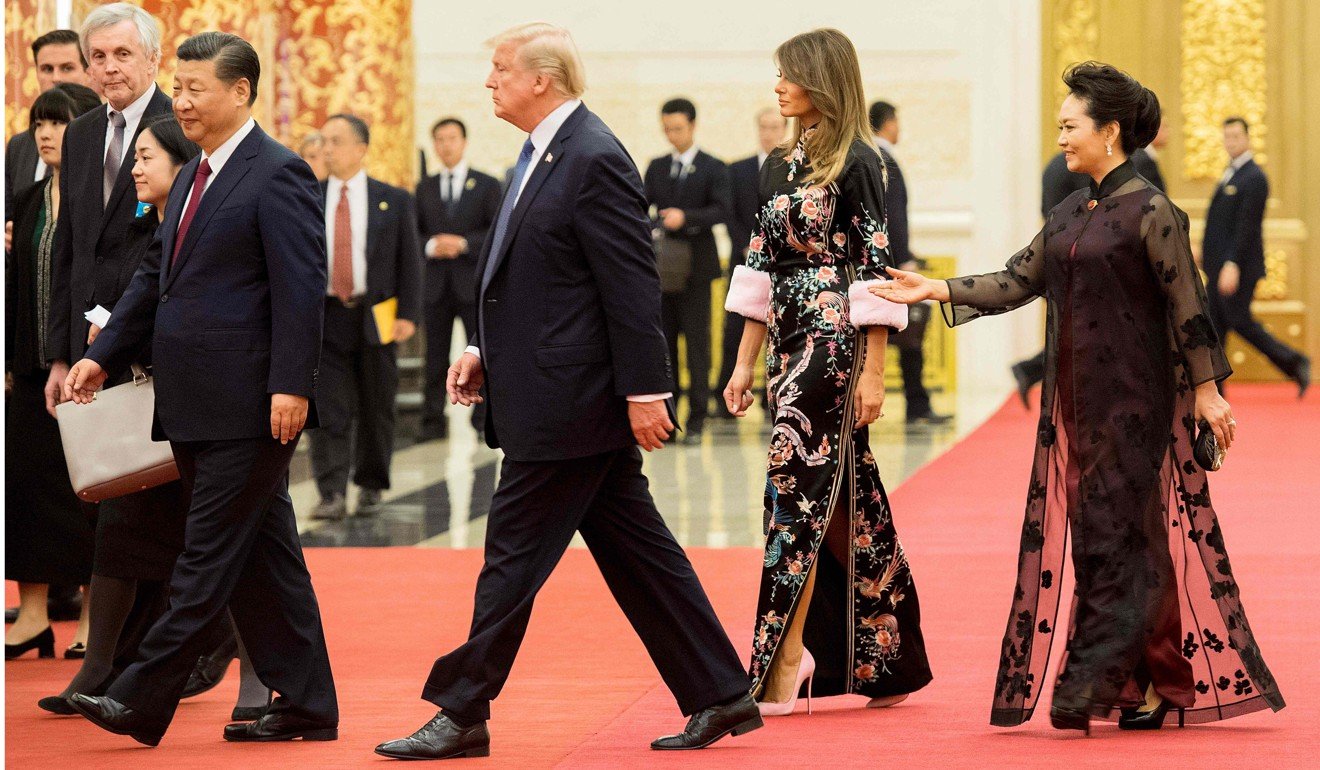 We take a look at China's first lady and the former folklore singer's most glamorous style moments to date.
The elegant uniform
Subtle and polished- it seems Peng's go-to look is a structural jacket worn over thigh high boots, as the China first lady wore during a tour of the Forbidden City in Beijing on November 9.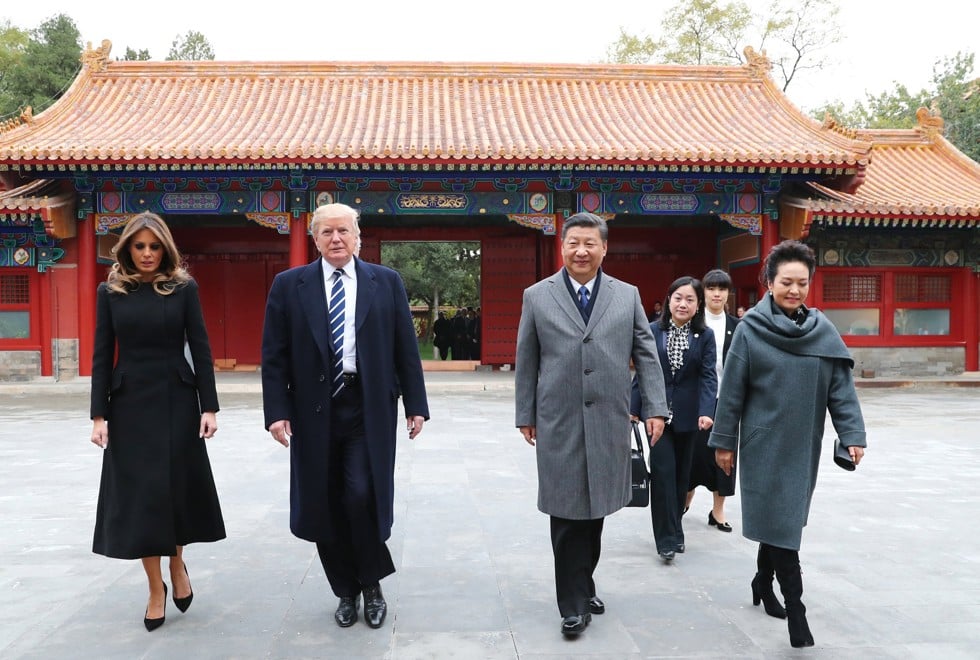 She swaps the boots for a pair of elegant single sole pumps as she and Melania enjoyed a cultural performance during a visit to Banchang Primary School later that day. She embraced a similar silhouette for the state dinner as well by matching a sheer embroidered mandarin collar dress over a burgundy slip dress and accessorised with blcak pumps, a tiny clutch and pearl earrings.
Something blue
It seems that blue is one of Peng's favourite colours. She appeared in multiple occasions in blue outfits, from the modern embroidered qipao at the G20 Summit in Australia to the mandarin dress and cocoon coat ensemble she wore during her visit to the UK.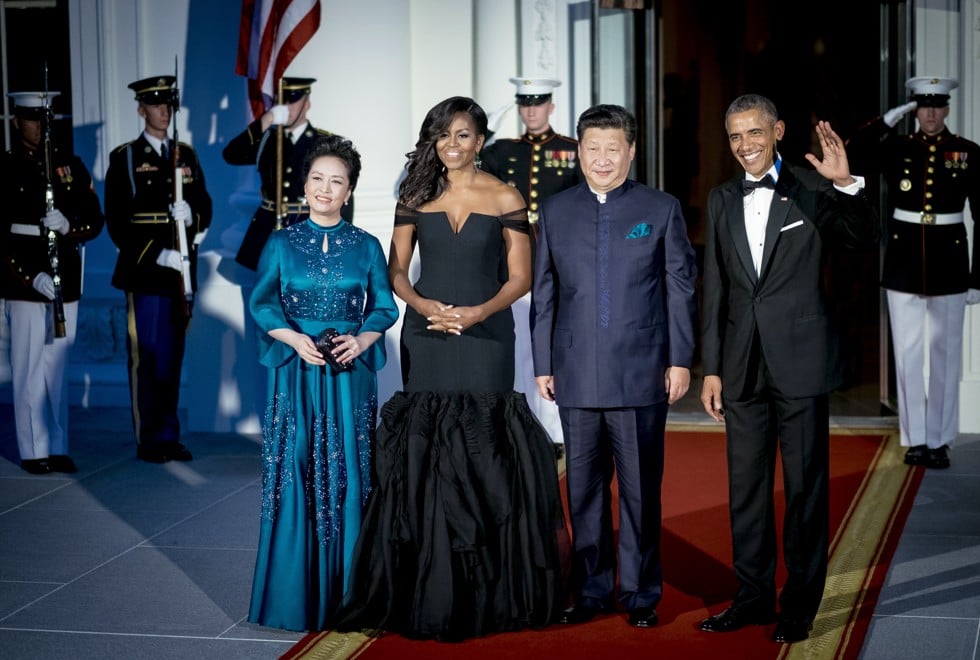 Where to get a qipao to rival Hong Kong chief executive Carrie Lam
Lady with pearl earrings
When it comes to jewellery, China's First Lady surely has a thing for pearls. We love her variations of pearl earrings – whether they are minimalist studs or ones with a contemporary twist.
Subtle chinoiserie
During her time as a famous folk singer, Peng developed her unique fashion style. She is not afraid to incorporate prints, colours and embellishments into her outfits. She has opted for an ivory dress suit with subtle floral embroidery and a refreshing yellow cheongsam with traditional floral prints.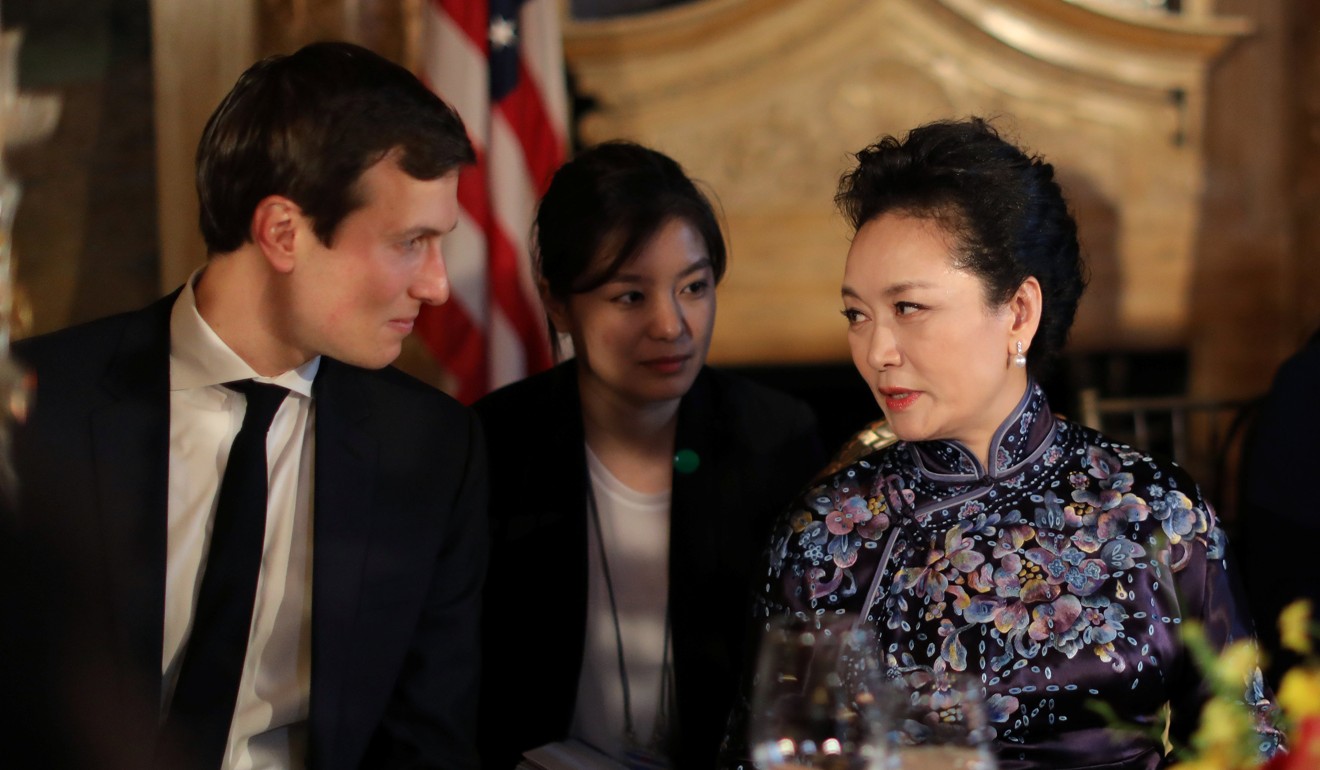 Fashion diplomacy: China's First Lady and 7 other stateswomen who won the world with style
Trophy jacket
As iconic as Jackie Kennedy's pillbox hats or Hillary Clinton's colourful pantsuits, an elegant, often structured yet feminine jacket is Peng's go-to fashion item.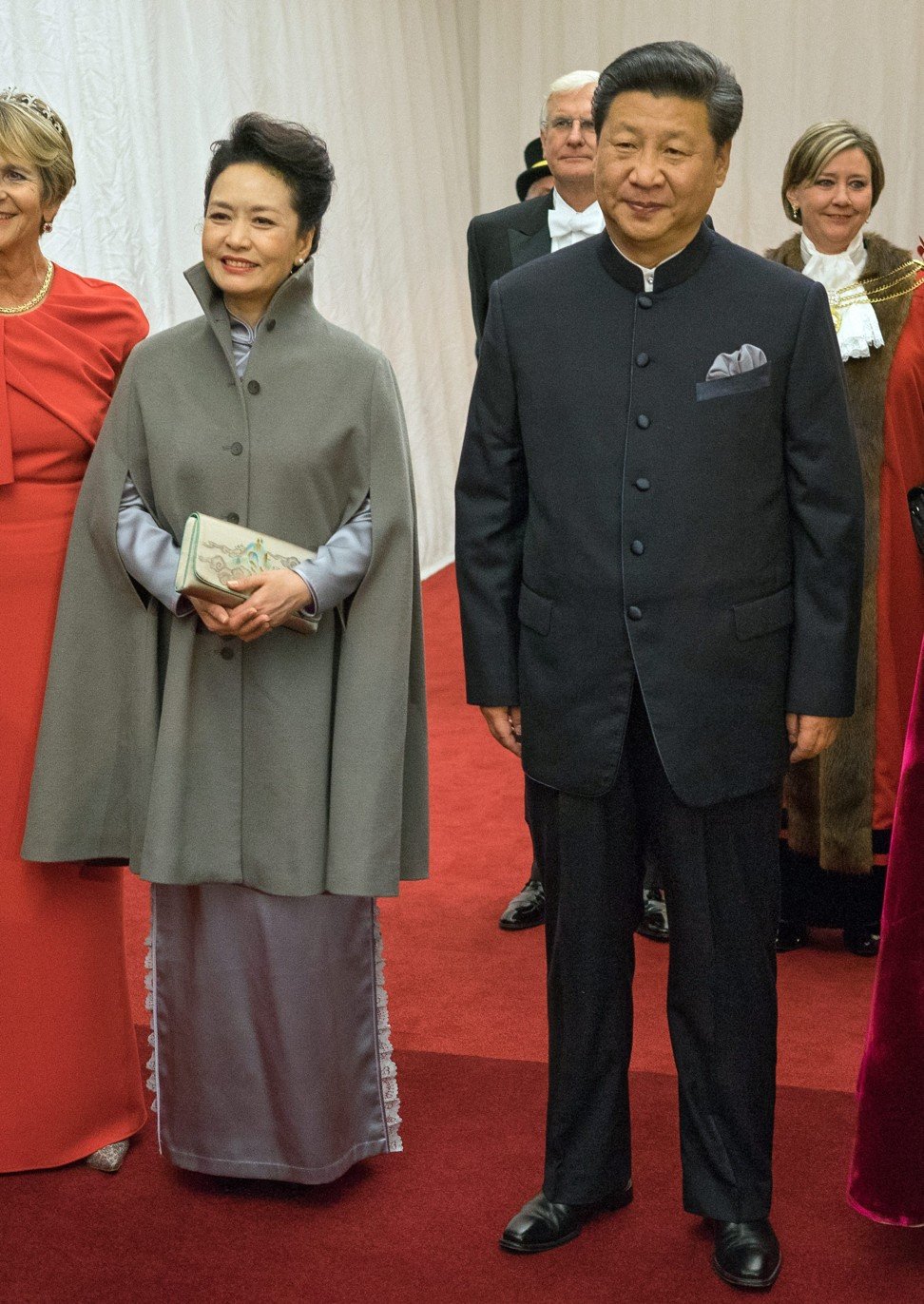 Finishing touch
We've noticed that China's First Lady often travels with a light scarf, which also comes in handy during evening events as it doubles as a shawl.