The award ceremony of the 2018 Breakthrough Prize – also dubbed the "Oscars of science" – was held at Nasa's Ames Research Center in Silicon Valley on December 3. The awards celebrate top achievements in physics, life sciences and mathematics. The star-studded event, hosted by award-winning actor Morgan Freeman, was attended by numerous celebrities and the elite. But it was a teenage girl who stole the spotlight – Nana Ou-yang, a Taiwanese cellist and actress.
Ou-yang performed a rendition of See You Again alongside platinum-selling American rapper Wiz Khalifa. The video of their performance has gone viral on Chinese social media, as Ou-yang is the first Asian to perform at the annual event.
Though Ou-yang – with over 9 million followers on Weibo and more than 1 million followers on Instagram – is only 17, her sophisticated cello performances have never disappointed. In fact, she is considered a somewhat of a veteran.
Ou-yang was born into a performing family. Her aunt, Fei Fei Ou-yang, was a famous singer in the 1970s; her parents and older sister were all actors. Ou-yang started playing the piano at the age of five and the cello at age six. In just six years' (in 2012), Ou-yang became the youngest performer to give a solo debut at the National Concert Hall in Taipei and Beijing. In the following year, she was admitted to one of the most famous music schools in the world – the Curtis Institute of Music in the US – on a full scholarship.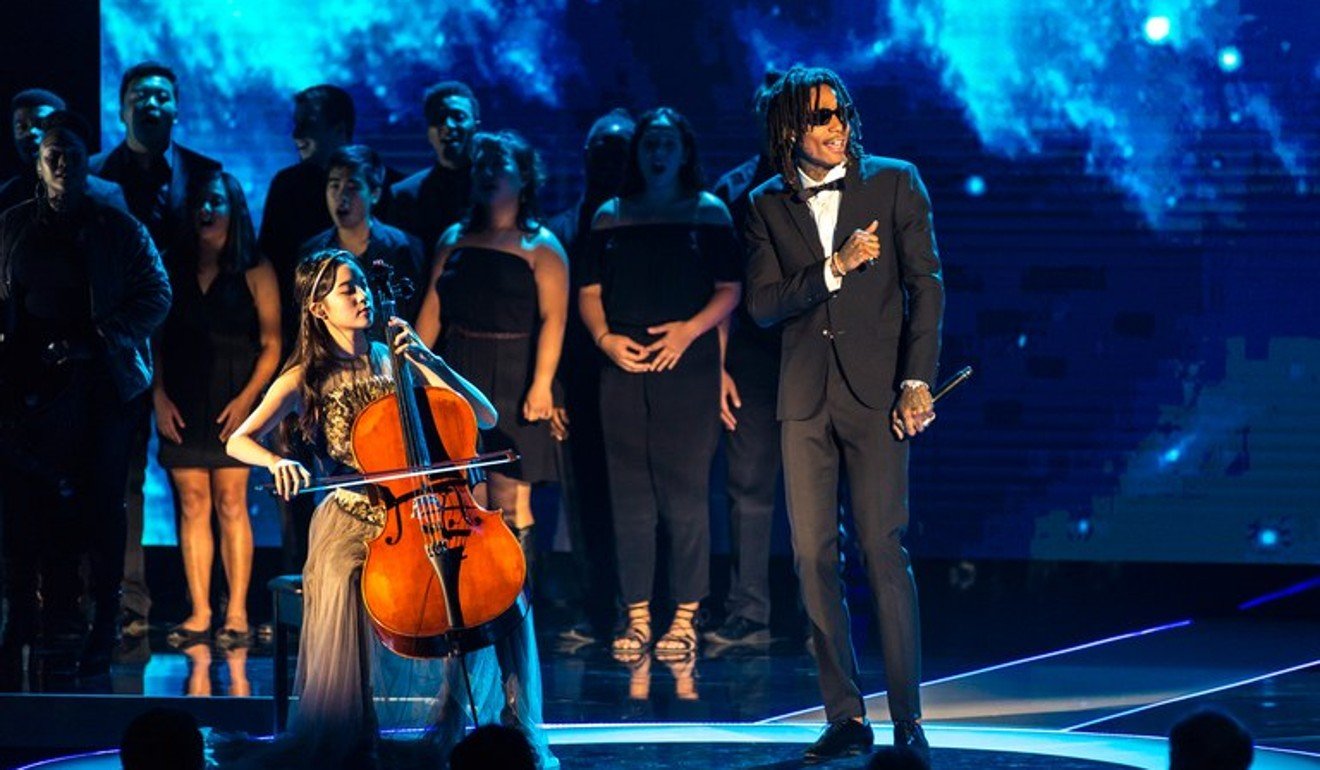 How Zhang Zetian, 24, became China's youngest female billionaire
Despite having the chance to train like top Chinese pianist Lang Lang, Ou-yang decided to put her studies on hold in 2015 to pursue another path: acting.
Ou-yang first appeared on the silver screen in 2014 in the Chinese romance film Beijing Love Story.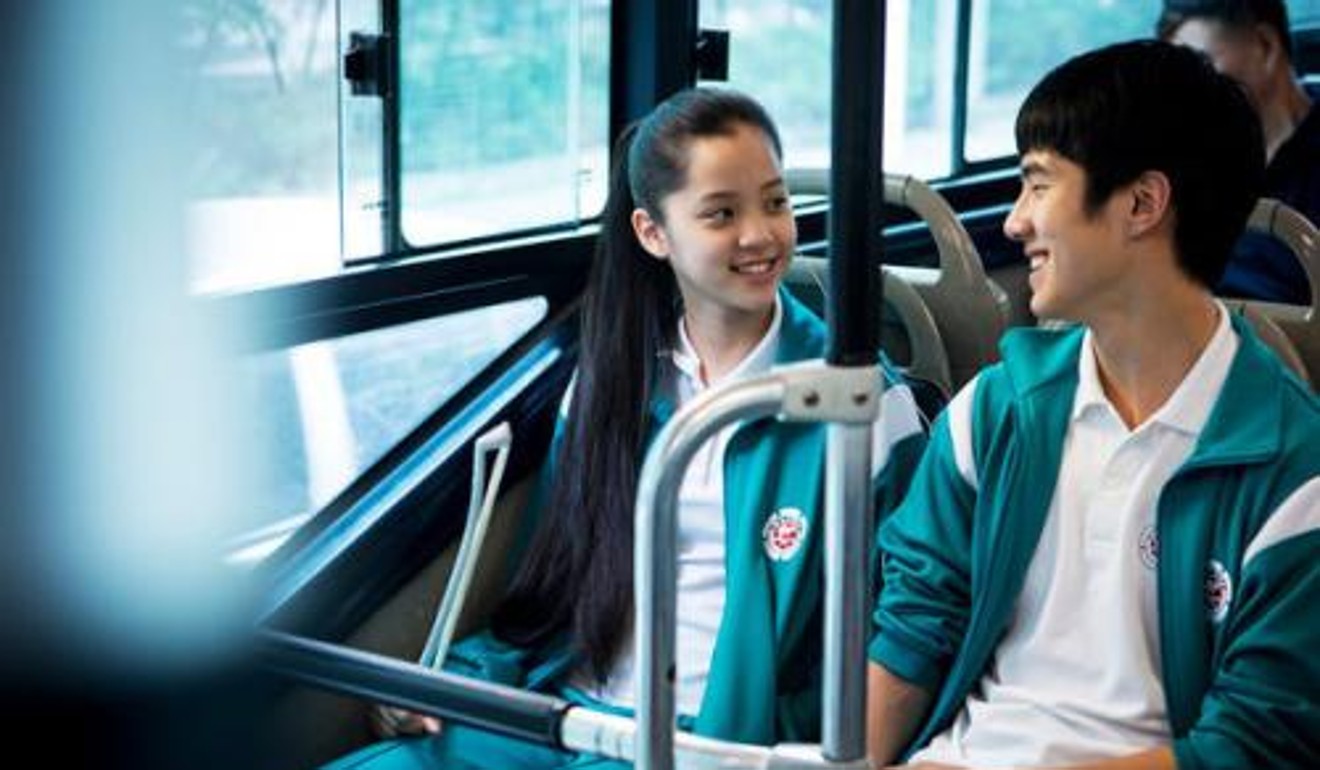 Although Ou-yang was a newcomer to the industry, her innocent image won the hearts of audiences and got her plenty of opportunities to work with A-list stars, such as Andy Lau and Huang Xiaoming in the action adventure comedy film Mission Milanolast year.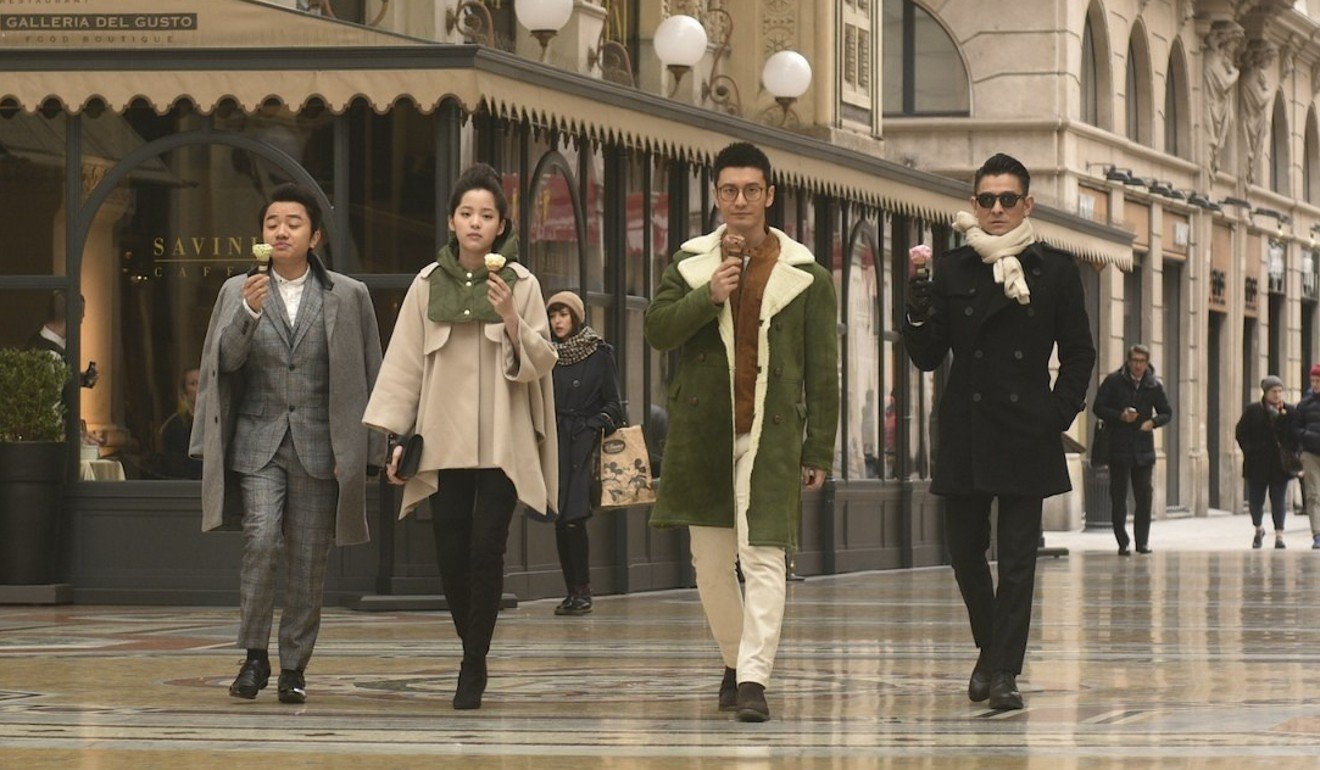 Recently, Ou-yang was cast alongside megastar Jackie Chan in the sci-fi action film Bleeding Steel. Chan plays a hardened special forces agent who fights to protect a young woman (Ou-yang) from a sinister organisation. The movie is set to premiere in mainland China later this month.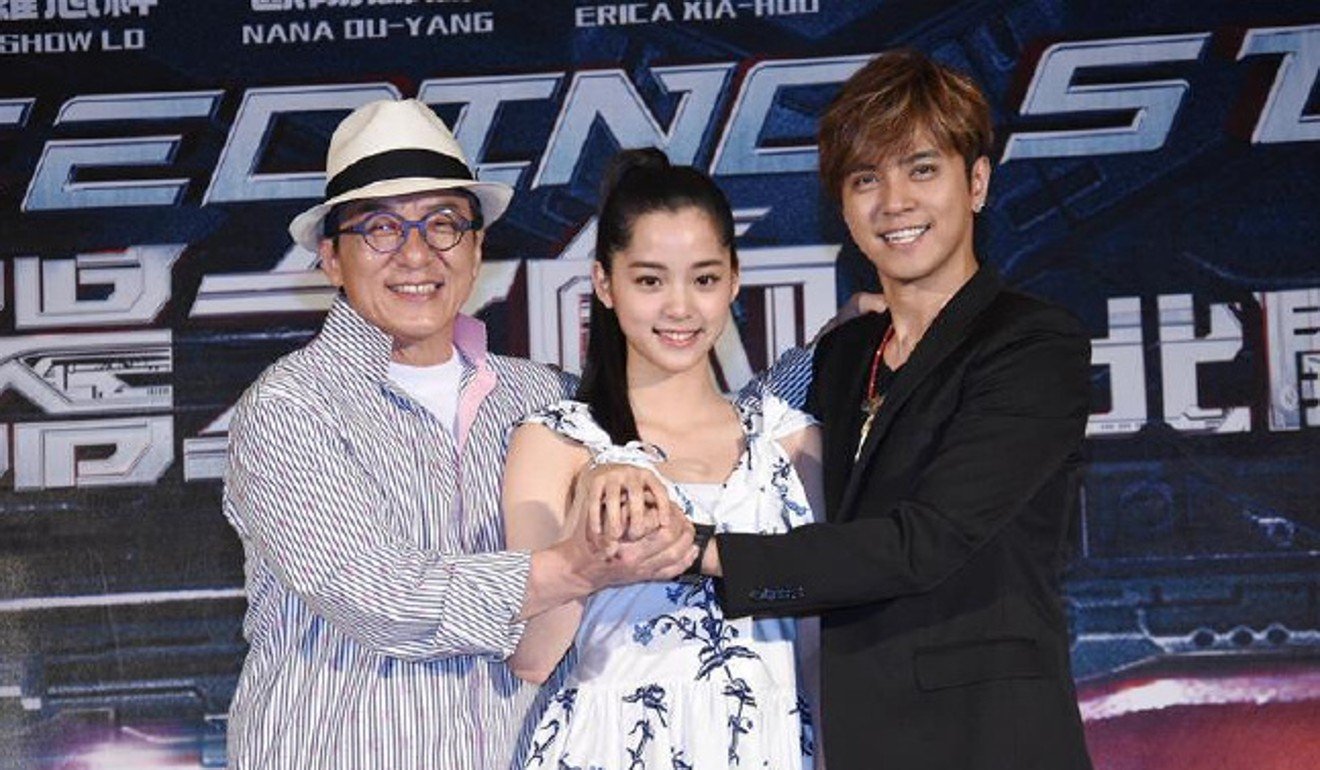 RIP Willie Chan: meet the man who made Jackie Chan a global star
When not on set, the talented cellist and young fashion icon became a regular in the front row of fashion shows, including Chanel's most recent Métiers d'Art show in Hamburg.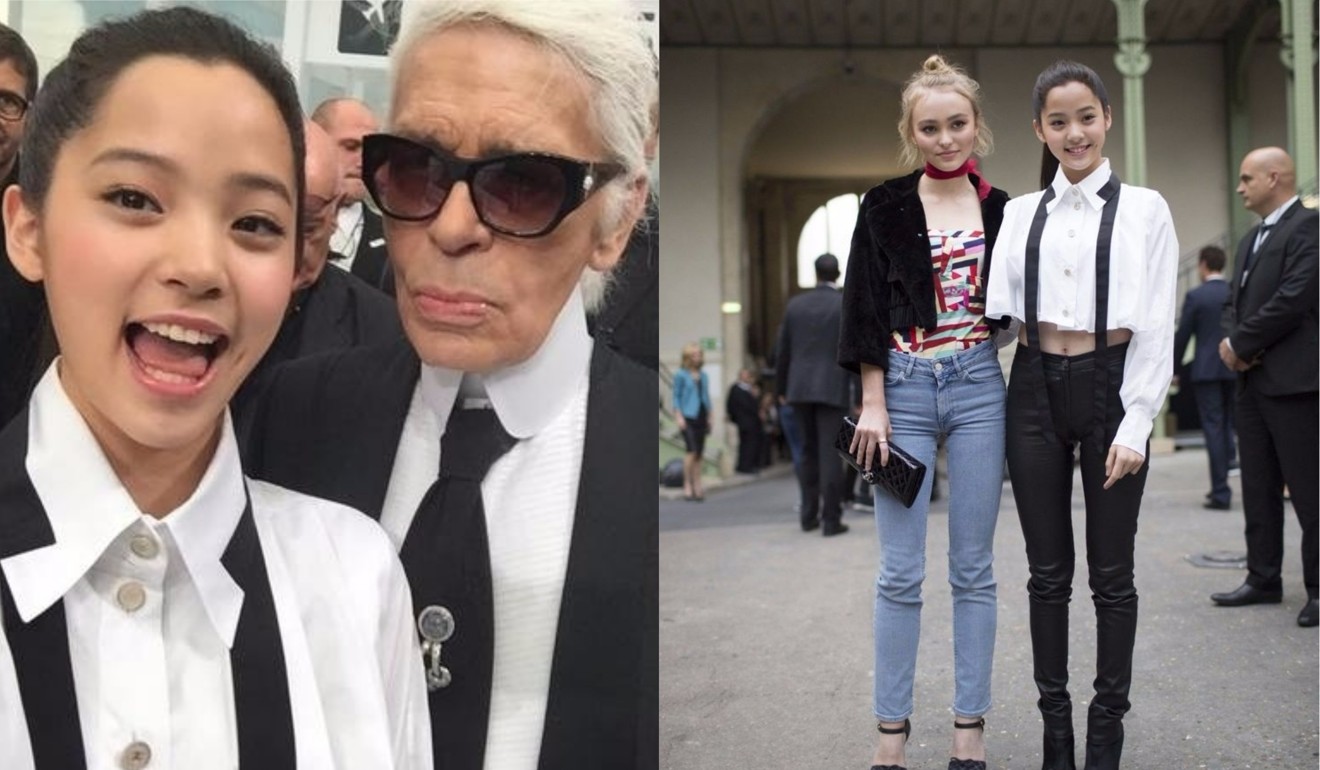 Despite Ou-yang's time on screen, she never stopped playing the cello. Three years after her first album, 15, was released in 2014, she produced her second album, Cello Loves Disney, in June this year. In August and September, she toured around China to give solo concerts in 12 cities.