Malaysian singer Yuna officially tied the knot with a 'Perfect' send-off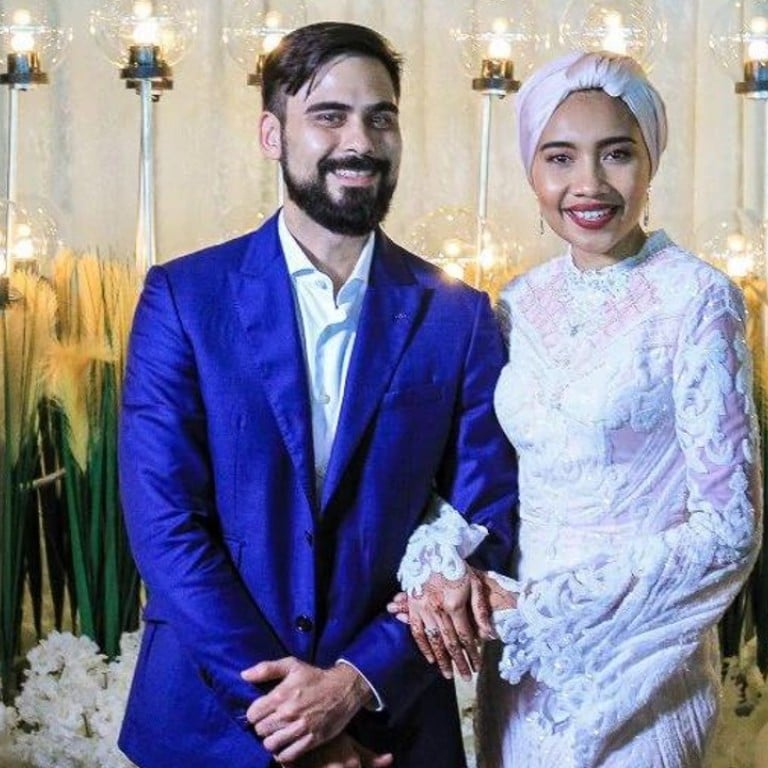 A father's love is boundless. With musical talent to boot, Mat Zara'ai Alias, the father of renowned Malaysian singer-songwriter Yuna, serenaded his newly married daughter and son-in-law at their wedding reception.
No stranger to performing live, he sang the fitting hit romantic ballad Perfect, by the English singer-songwriter Ed Sheeran, at the event held at Putrajaya International Convention Centre, in the Malaysian city of Putrajaya.
He also performed Corazon Espinado, a Latin rock number popularised by Mexican-American guitarist Santana, while playing the guitar.
The newlyweds' reception saw the Crush singer, 31, dressed elegantly in a traditional Perak-styled ivory white bridal creation by the popular Malaysian fashion designer Hatta Dolmat, looking resplendent next to her 33-year-old husband, Adam Yousof Sinclair.
About 1,500 people attended the reception, including royalty, close family and friends, as well as fellow celebrities such as The Voice 2012's Dez Duron.
The Los Angeles-based singer Yuna, whose real name is Yunalis Mat Zara'ai, married Sinclair, a local director, who is also the younger brother of actor Ashraf Sinclair, at a solemnisation ceremony on Friday in the Malaysian municipality of Bentong, in western Pahang.
The couple met in 2013, while working on a commercial, and began dating in 2015.
They became engaged last August.

Newly married US-based artist and her husband hear proud father serenade them with Ed Sheeran's hit ballad 'Perfect' during wedding reception