Fireworks and a sumptuous dinner is the perfect way to celebrate Lunar New Year.
This year, Hong Kong will usher in the Year of the Dog with a 23-minute fireworks show set against the iconic Victoria Harbour skyline on February 17, 2018.
Five best spots to catch New Year's Eve fireworks in Hong Kong
Want some ideas about where to go to enjoy a Chinese dinner with a touch of decadence, while catching the fireworks from the comforts of a fine dining restaurant? Then look no further.
STYLE magazine has the answers.
Remember to keep an eye outside when the clock strikes 8 o'clock, which is when the firepower is due to start.
HEXA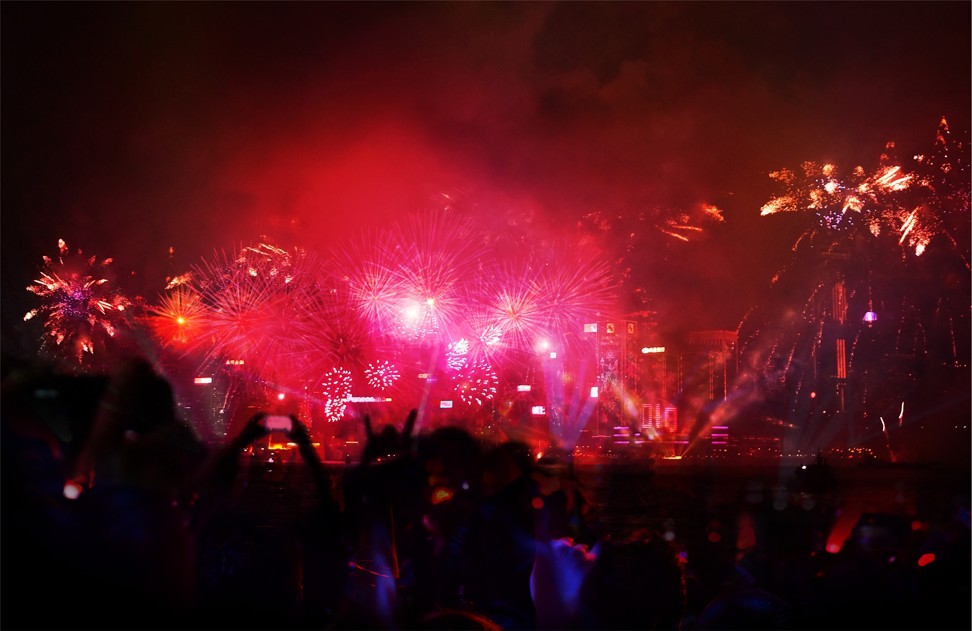 HEXA rolls out its deluxe nine-course Chinese New Year dinner just for February 17, to usher in the new year.
Highlights of the dinner include braised abalone with elm fungus, prawn in distillers grains sauce, and steamed grouper fillet with crabmeat.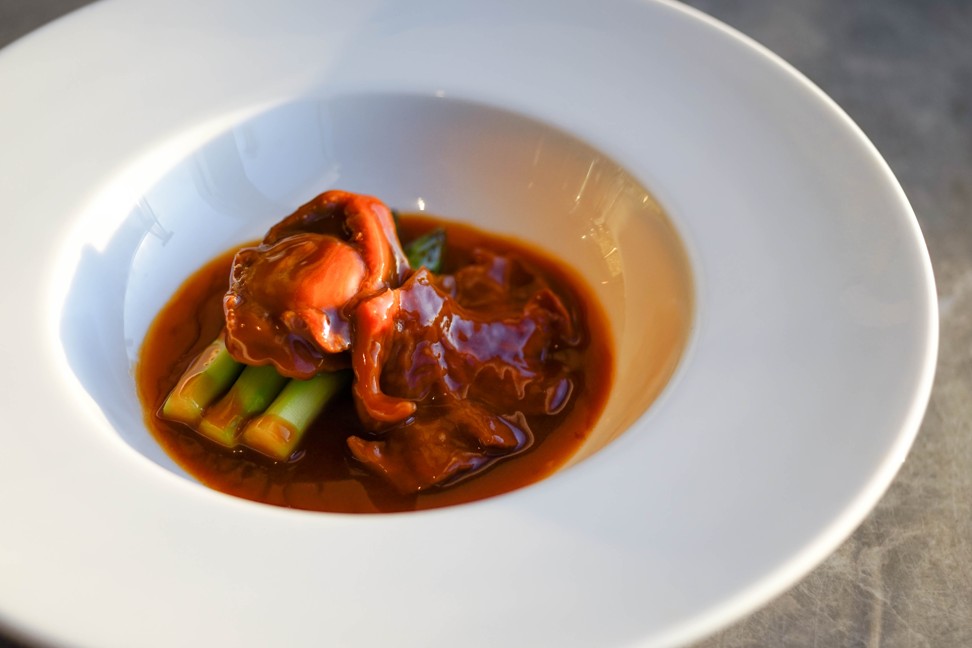 26 New Year's Eve menus in Hong Kong to set the standard for 2018
Remember to head out to the restaurant's outdoor lawn area, which features 270-degree panoramic views of both sides of the harbour, to see the fireworks in style.
Price: HK$1,388 per person, with a minimum of two people. HK$300 for non-restaurant patrons, including two glasses of alcohol or non-alcohol drink. Address: OTE 101, G/F, Ocean Terminal, Harbour City, Tsim Sha Tsui
Above And Beyond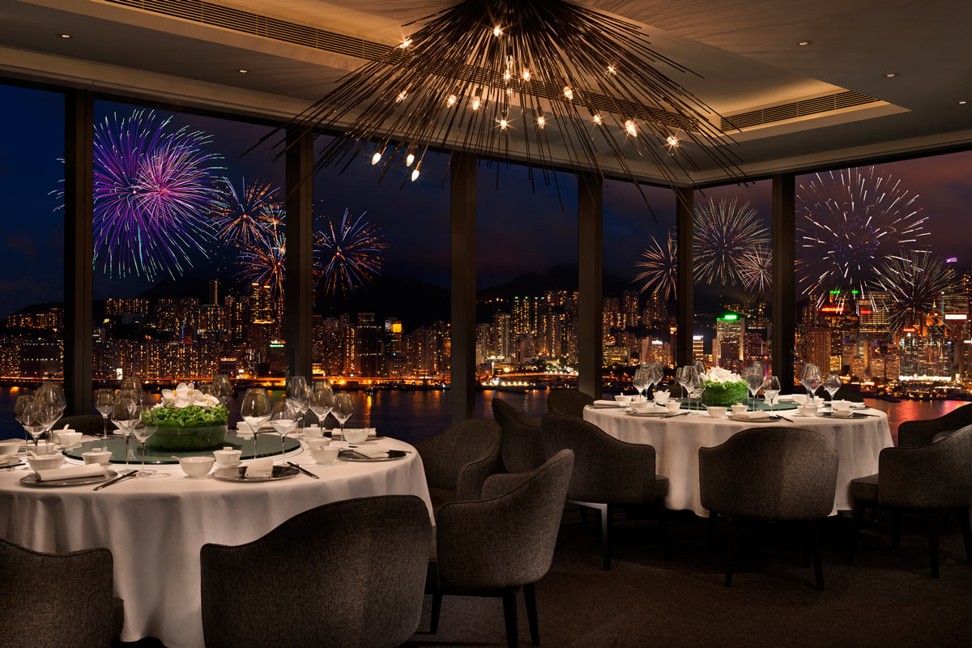 Celebrate the start of the Lunar New Year with a traditional Chinese dinner created with a touch of contemporary flair.
Highlights of the dinner include steamed lobster with egg white and caviar, double-boiled fish maw soup with lily bulbs and lotus seed, and braised noodles tossed with crabmeat wontons, spring onions and ginger.
Dinner ends on a sweet note with a chocolate dim sum basket.
Price: HK$1,488 per personAddress: 28/F, Hotel ICON, 17 Science Museum Road, Tsim Sha Tsui
Hutong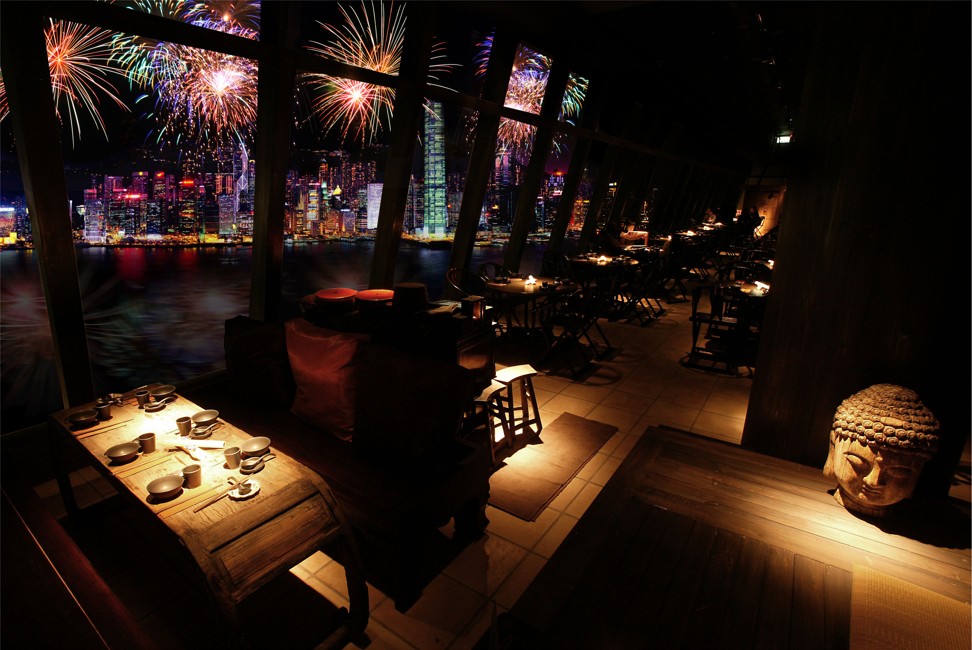 One of the best views of the fireworks is from the Kowloon side – and Hutong has a view that is hard to beat. Set directly opposite the Convention and Exhibition Centre, the restaurant is at the heart of the action.
This year, it is upping its game with a 12-dish northern Chinese dinner.
Noted dishes include slow-cooked whole abalone and Hokkaido scallop with black truffle, braised lobster with spicy broad bean sauce and wok-tossed Angus beef tenderloin with scallions, shallots and onions.
Price: HK$1,888 per personAddress: 28/F, One Peking, Tsim Sha Tsui
Where to eat in Hong Kong: 8 exquisite food experiences to warm your heart this February
One Harbour Road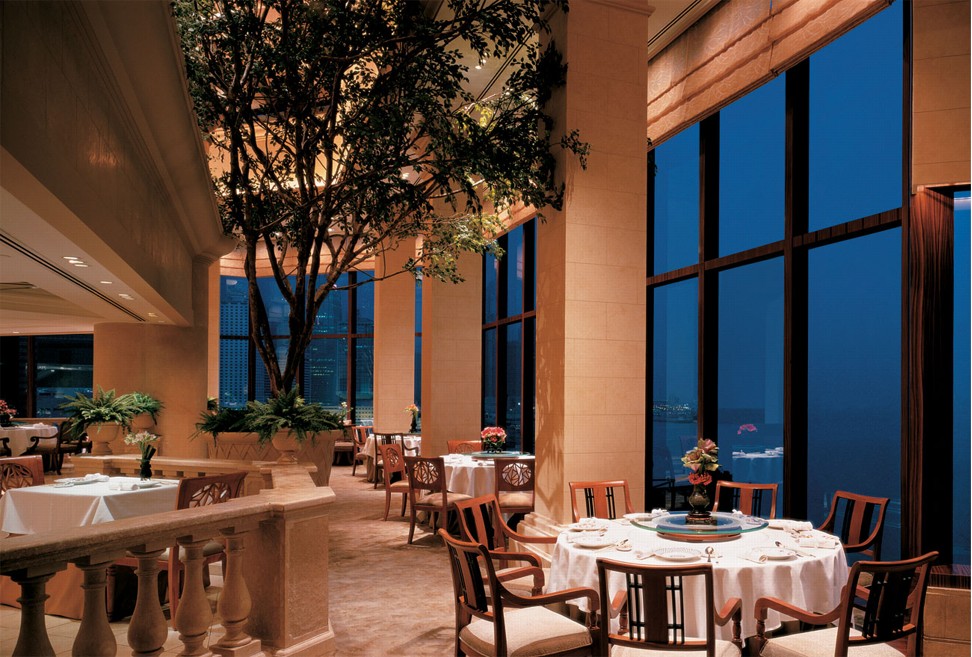 Located near the Convention and Exhibition Centre, Grand Hyatt has expansive views of the harbour.
This year, diners can tuck into a seasonal 12-dish feast, with noted dishes including braised bean curd sheet purse filled with bamboo pith, black truffles, morel mushrooms and cordycep flower, and fried glutinous rice with assorted preserved meat and spring onions.
Price: HK$4,688, with a minimum of four peopleAddress: 8/F, Grand Hyatt Hong Kong, 1 Harbour Road, Wan Chai
Dynasty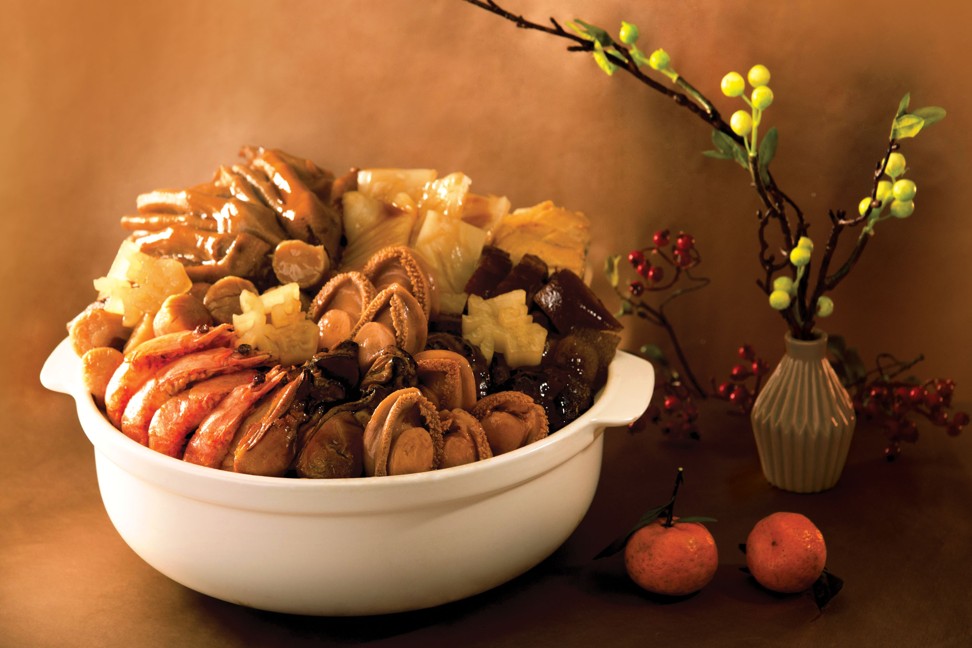 Dynasty revisits a tradition but gives it a deluxe touch with an eight-course Deluxe Poon Choi menu.
The poon choi comes loaded with a variety of ingredients including abalone, dried scallop, fish maw, dried oyster, poached chicken, and goose web.
Dinner also features bird's nest soup braised with crabmeat and poached vegetables in supreme soup.
Diners spending a minimum of HK$1,200 per person can enjoy a better view of the fireworks from a vantage point located on a higher floor.
Price: HK$1,088 per person, minimum of four people. Address: 3/F, Renaissance Harbour View Hotel Hong Kong, 1 Harbour Road, Wan Chai