American actress Meghan Markle has more in common with the late Princess Diana than immediately meets the eye.
Last November, news broke that Diana's son, Prince Harry, had become engaged to Markle.
The prince designed Markle's engagement ring himself, using two diamonds from the jewellery collection of his late mother.
Who is Meghan Markle? Meet the American divorcee set to be a British royal
When asked what his mother would have thought of Markle, Prince Harry told the BBC that he thought she would have been "best friends with Meghan".
"Oh, they'd be thick as thieves, without question," Harry said. "I think she would be over the moon, jumping up and down, you know so excited for me." Here we take a closer look at the pair, and find it's clear why the prince believes they would be best friends. And, since the engagement, Markle has been paying homage to her late mother-in-law.
1. Diana's and Markle's lives started very differently.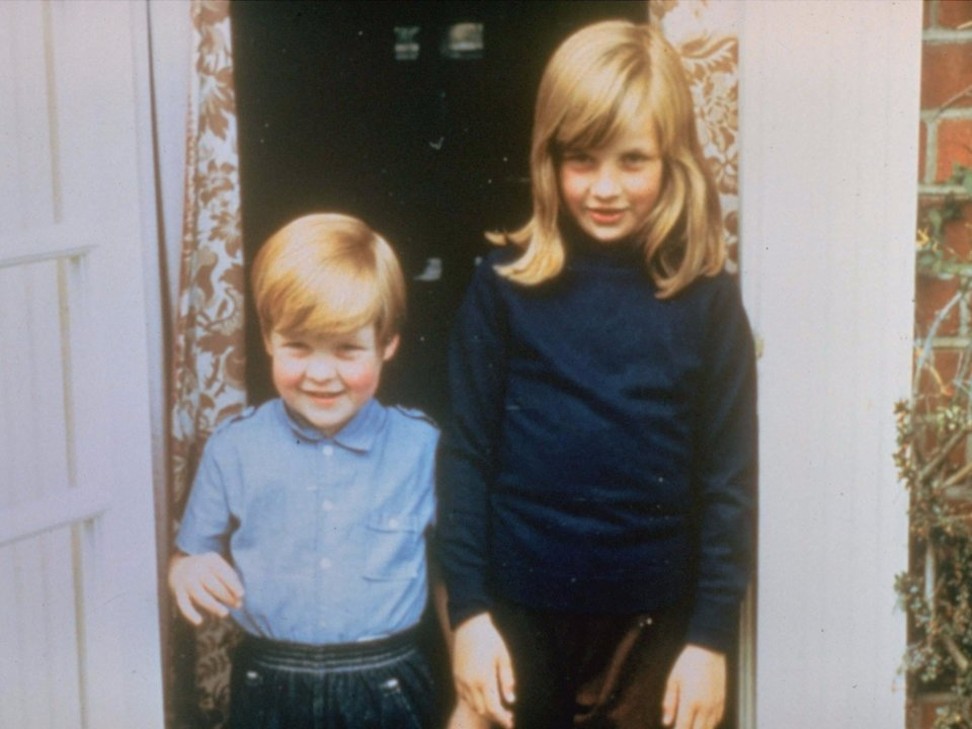 Diana was born in 1961, into the Spencer family, a British aristocratic family with royal ancestry. She grew up in the grounds of Queen Elizabeth's private estate, Sandringham, in Norfolk.
Rare pics reveal British Hong Kong's fashionable royals
2. Markle, meanwhile, was born in Los Angeles in 1981.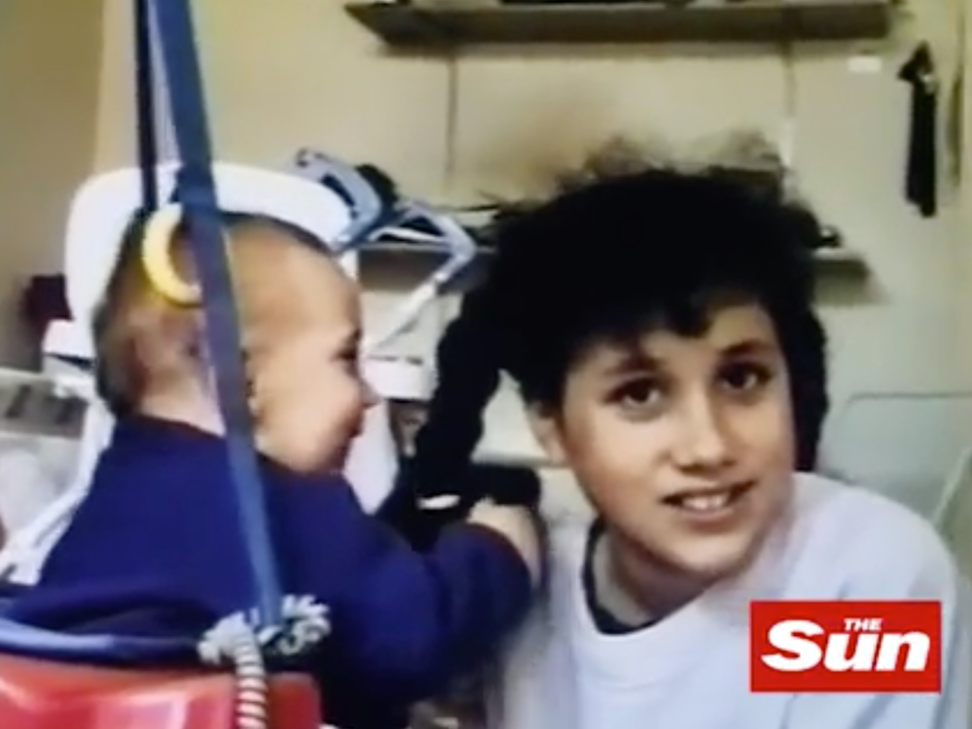 Markle comes from a more modest background.
Her mother, Doria Ragland, is a yoga instructor and clinical therapist, while her father, Thomas Markle is a lighting director, The Telegraph reported.
Ragland is African-American, and Markle is Caucasian.
Both Markle and Diana's parents split when their daughters were young. Diana's parents separated in a high-profile case when she was six years old, and Markle's separated when she was just two.
3. Markle's and Diana's paths to a royal engagement couldn't be more different.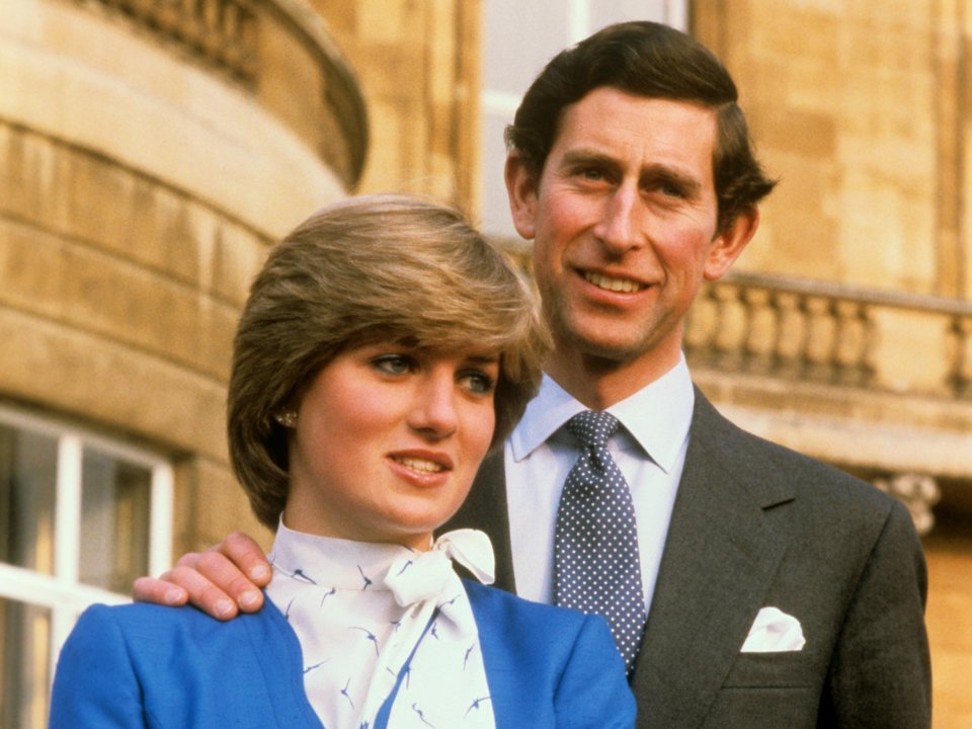 Diana was just 16 when she met Prince Charles. According to The Times, Charles – who was 28 at the time – was visiting the Spencer "ancestral home" and actually dating Diana's elder sister at the time.
The pair did not grow close until a few years later.
In her late teens, Lady Diana was working in low-paying jobs and living relatively simply, despite her aristocratic heritage.
Before Charles proposed in 1981, Diana was working as an assistant kindergarten teacher and living in a London apartment with three other women.
Six royals that give all us 'commoners' hope
4. Markle, meanwhile, is an established actress who has been married previously.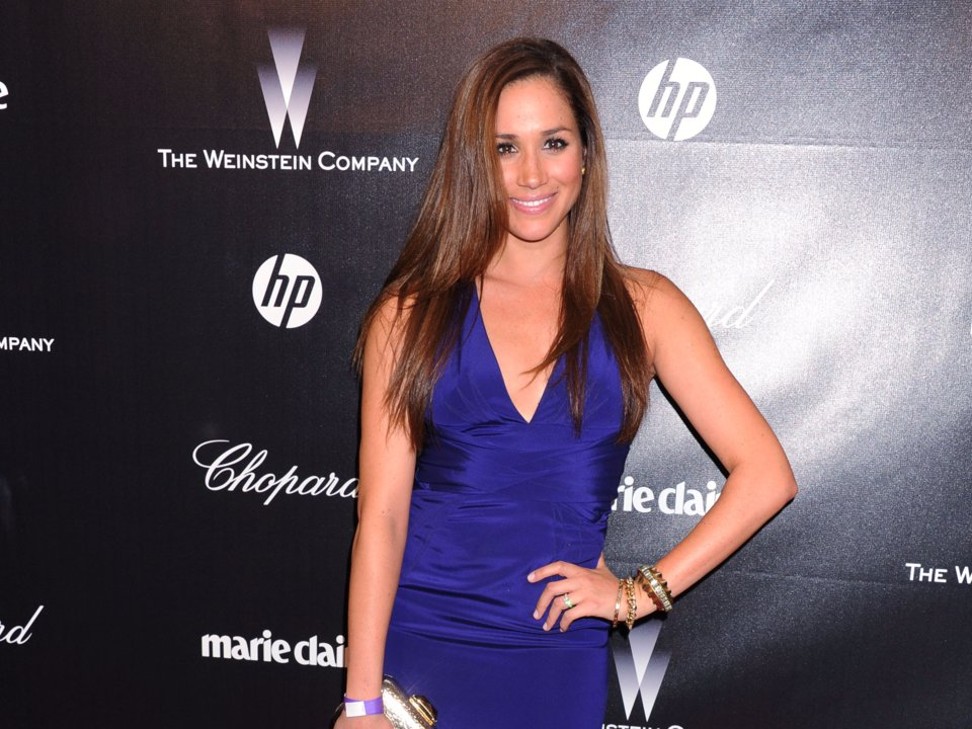 Markle is best known for her role in the legal drama Suits, but she has also acted in a long list of television shows such as CSI: NY and Castle, as well as films including Get Him To The Greek.
She also founded the now closed lifestyle website The Tig and has worked as a women's rights activist, as a part of the UN's Women's Political Participation and Leadership programme.
Markle and Prince Harry met in 2016, reportedly being set up at his request when the prince was in Toronto to help plan the Invictus Games.
The duo kept their relationship secret for roughly six months before going public.
5. Once the relationships became public, both Diana and Markle were thrust into the spotlight.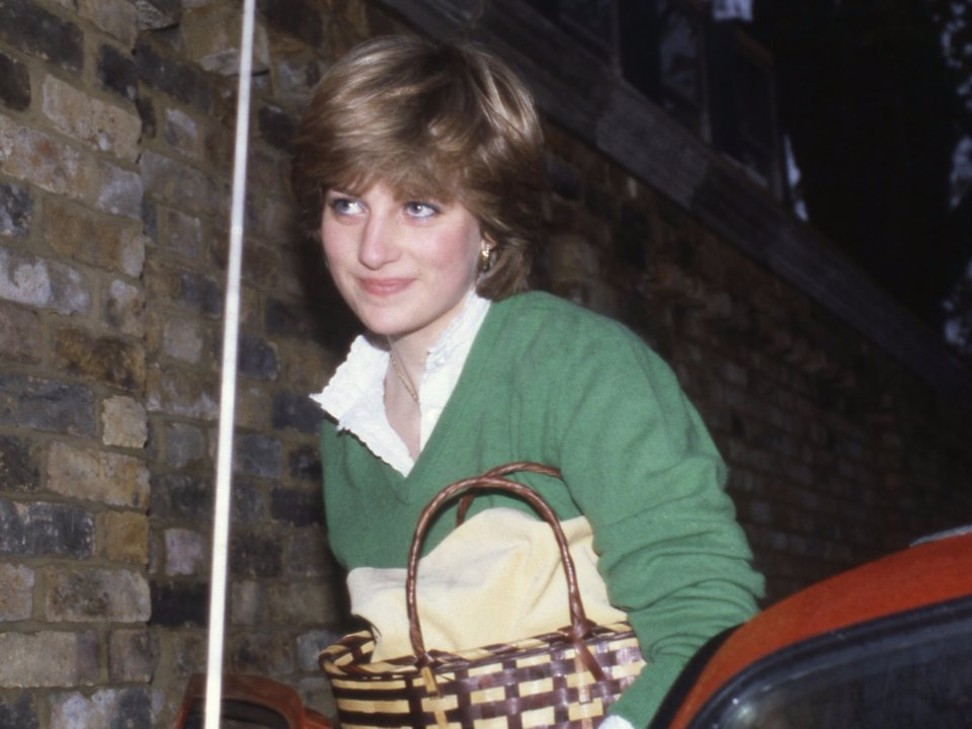 "Today, she is known to millions as 'Lady Di'," The Times reported in July 1981.
"Her photograph graces countless tea towels, calendars and coffee mugs, and her brow-sweeping hairstyle is a national fad."
6. Markle's profile exploded as rumours of her relationship with Prince Harry grew in 2016.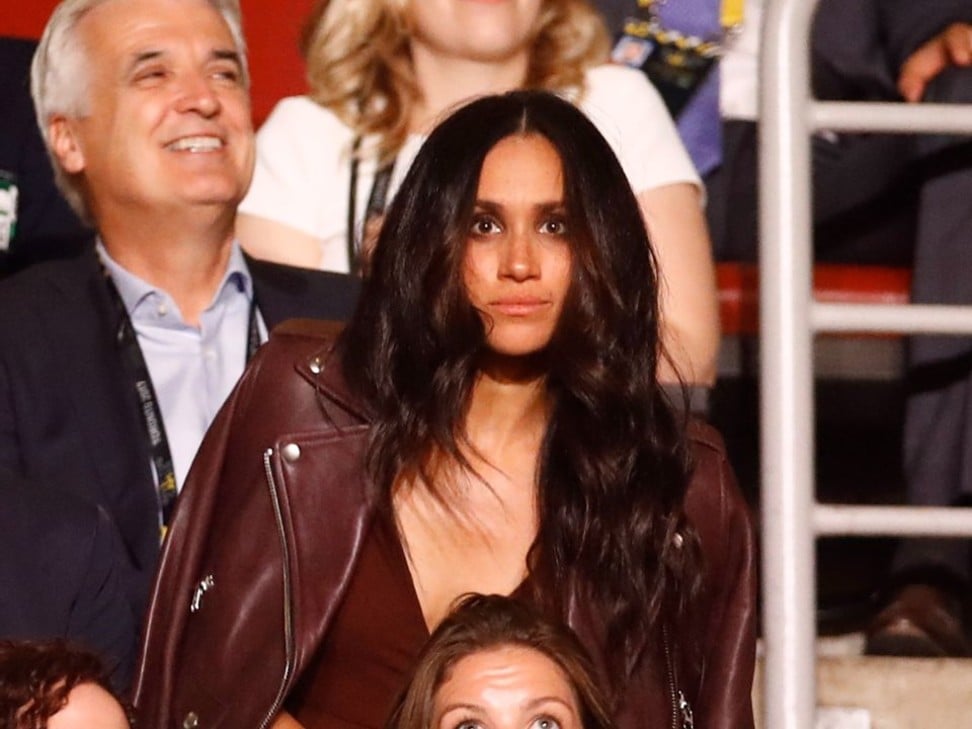 She became the most-Googled actress of 2016, as rumours of the romance exploded and were eventually confirmed late in the year.
From the archives: the aftermath of Princess Diana's death
The burgundy dress that Markle wore to the Invictus Games in September, her first public appearance with Prince Harry, sold out in hours.
The Telegraph called her influence "Meghan Effect", as items that she wore or endorsed have skyrocketed in popularity.
7. From the beginning, fame came with dark undertones.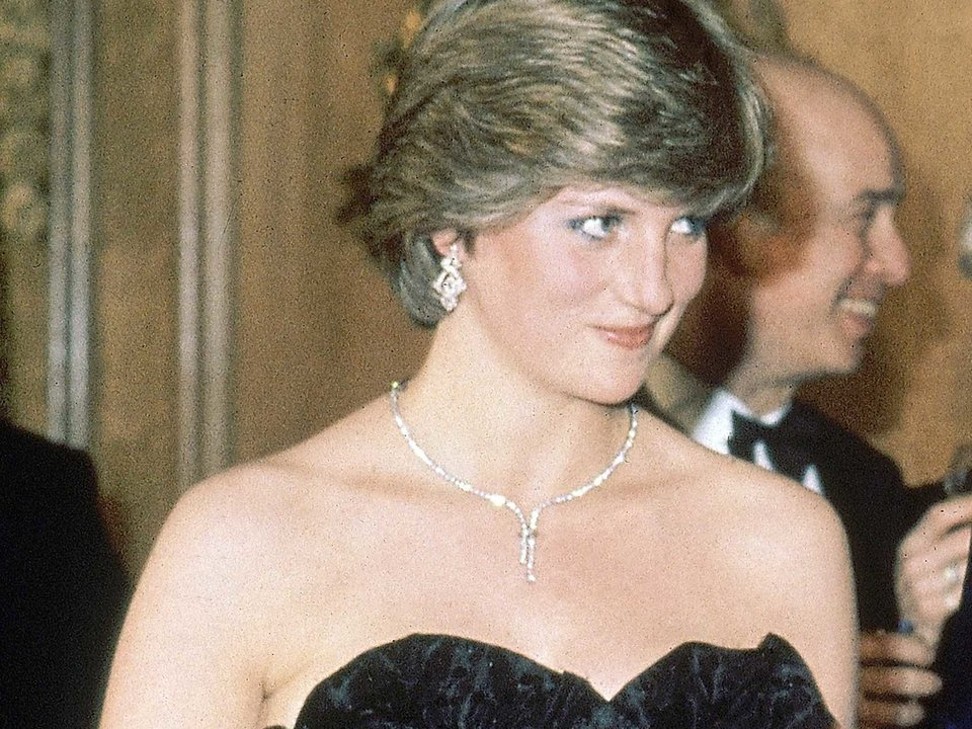 When Diana wore a strapless dress to her first official public appearance post-engagement, it was front-page news – and that was just the start.
She was stalked by reporters, including one who slipped through a bathroom window in her kindergarten class to get a photo, according to The Times.
The media was especially obsessed with Diana's sexual history, reports Vanity Fair.
The fixation was so great that her uncle, Lord Fermoy, was forced to read a statement publicly, declaring her a "bona fide" virgin.
While at the time The Times reported that Diana seemed unfazed by the attention, Vanity Fair reported that the lady was severely bulimic prior to the wedding, linking the eating disorder to the intense pressure.
8. Markle's treatment shares some sickening similarities, but this time Buckingham Palace has done more to defend the prince's fiancée.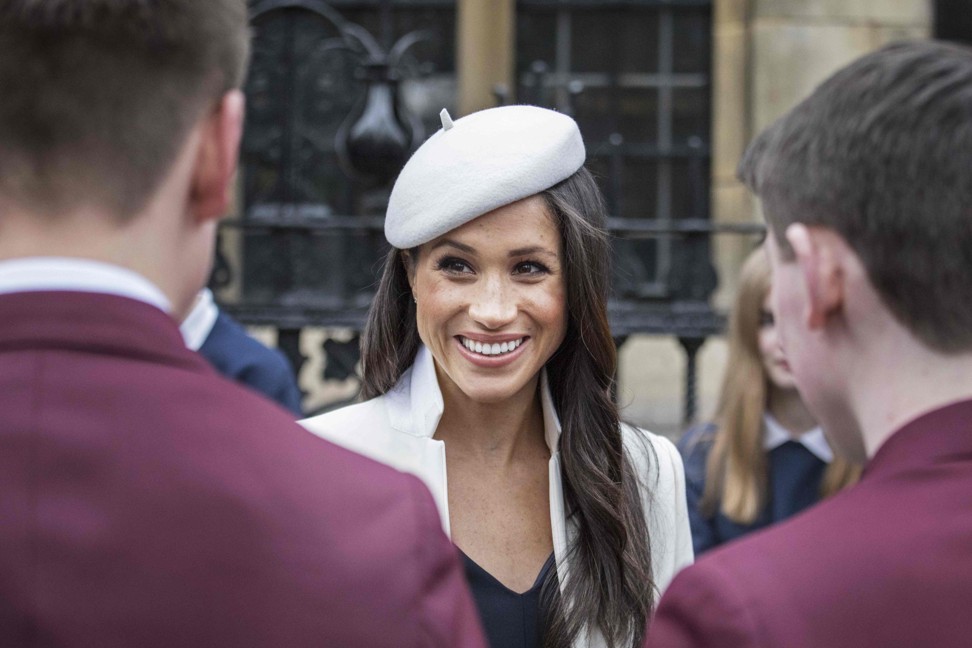 As Markle's relationship with Prince Harry became more obvious, some people began criticising Markle due to her race and status as a divorcée.
6 times celebrities stole the spotlight in Jenny Packham
In November 2016, Kensington Palace issued a statement on Harry's behalf criticising the "outright sexism and racism of social media trolls and web article comments" that Markle was facing.
9. Since she began dating Prince Harry, it seems that Markle has been taking cues from the late Princess Diana on how she presents herself.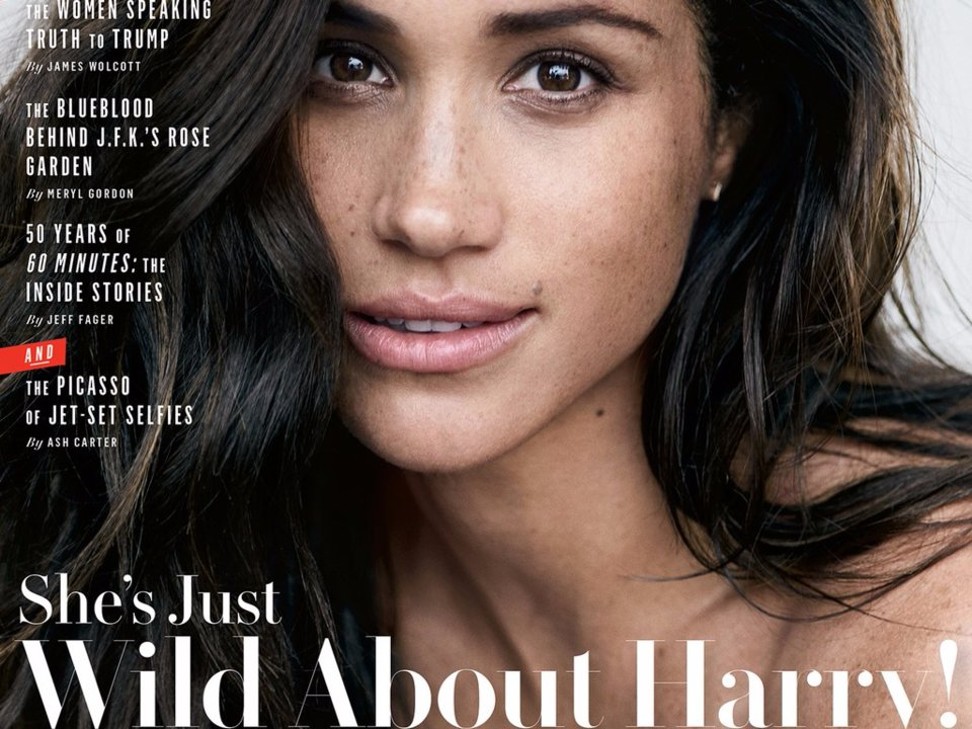 Like most actresses, Markle has spent many years building up her public profile.
However, since her relationship with Prince Harry became public knowledge, the actress has mostly remained out of the limelight – presumably, in part, because of the difficult role the media played in Diana's and Harry's own life.
The only major interview the actress gave about the relationship, prior to the announcement of the couple's engagement, was to Vanity Fair.
The magazine published a glowing profile of the actress as its cover story last September.
"Whatever the future of their relationship, one suspects that, had she lived long enough to meet Meghan, Diana – beloved for her philanthropy as well as her shy beauty – would have approved," the piece concludes.
10. While Vanity Fair was not wrong in its comparison, the cover story reveals how Markle also shared Diana's ability to use press and public appearances to win over people's hearts.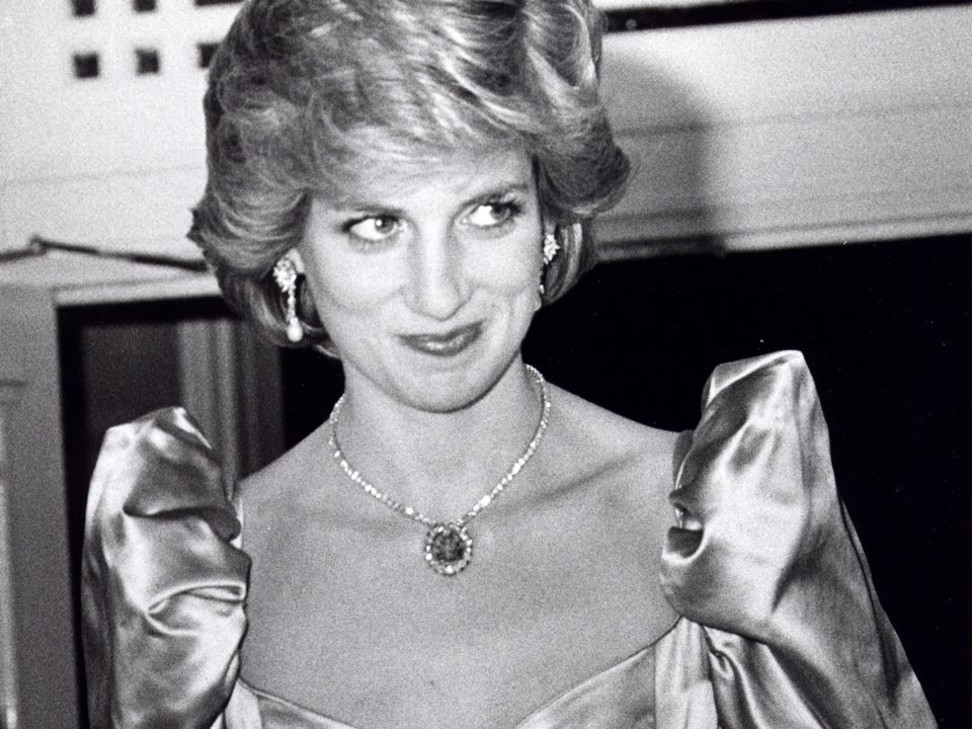 Princess Diana has been on People magazine's cover 57 times – more than any other person in the publication's history.
While the princess was known for her commitment to social justice and her deeply held beliefs, Diana didn't often have the opportunity to actually speak out on these issues.
"It is very surprising how little footage there exists of the Princess actually speaking," Eleri Lynn, who curated an exhibit on Diana's fashion, told Vanity Fair.
We all have a sense of what we think she was like, and yet so much of it comes from still photographs, and a large part of that [idea] is communicated through the different clothes that she wore."
11. As a result, fashion was a key tool of communication for Diana – a lesson Markle seems to have learned.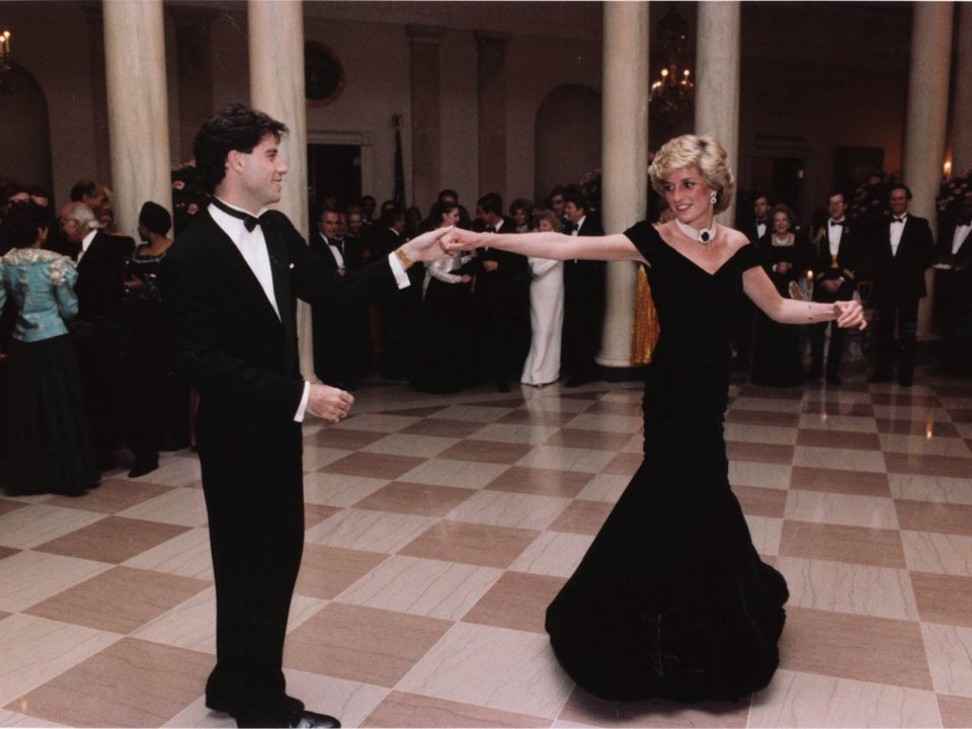 Diana was one of the most influential people in fashion in the 20th century.
If she wore clothes by a certain designer, she could immediately put them on the map.
She was careful in her public appearance, working with designers to craft a public image, and shaped many of the most important trends of the time.
Kate Middleton's go-to designer Jenny Packham goes beyond wedding gowns and expands into ready-to-wear
"She was always very thoughtful about how her clothes would be interpreted, it was something that really mattered to her," Anna Harvey, Vogue's former deputy editor who helped the princess to craft her image, told The Telegraph.
12. Markle, meanwhile, created her own fashion line.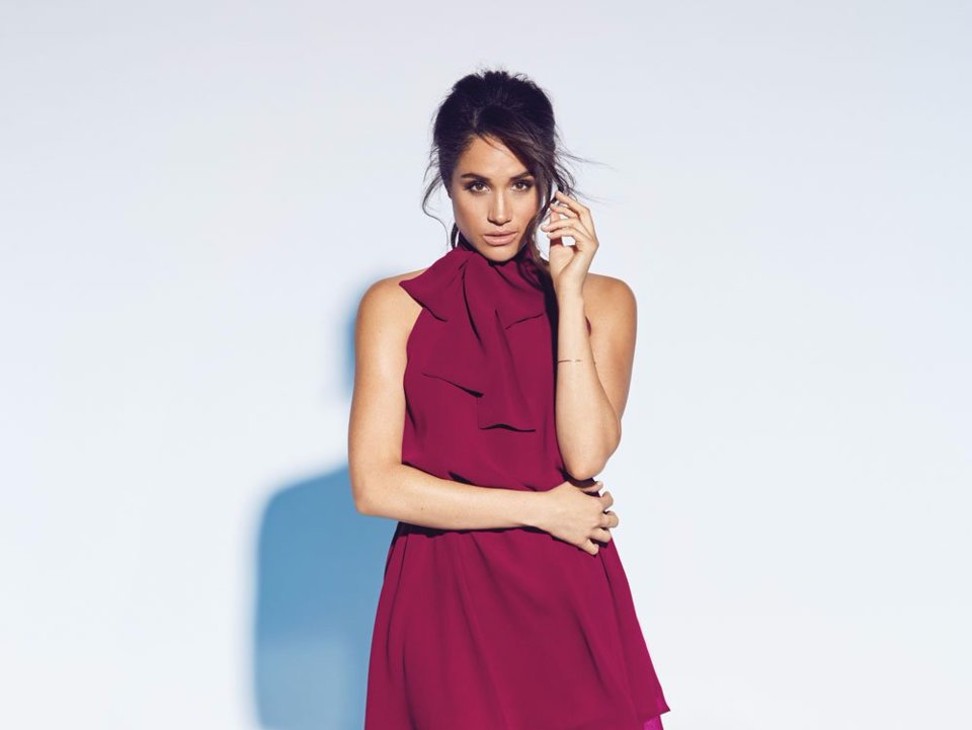 The "accessible" clothing range, Meghan Markle Collection, was launched in 2016 with Canadian retailer Reitmans, and every item is under US$100.
"I've been involved in every facet of [the design process], so it's really personal," she told Best Health.
13. Since she began dating the prince, Markle has used her style choices to highlight lesser-known Canadian designers.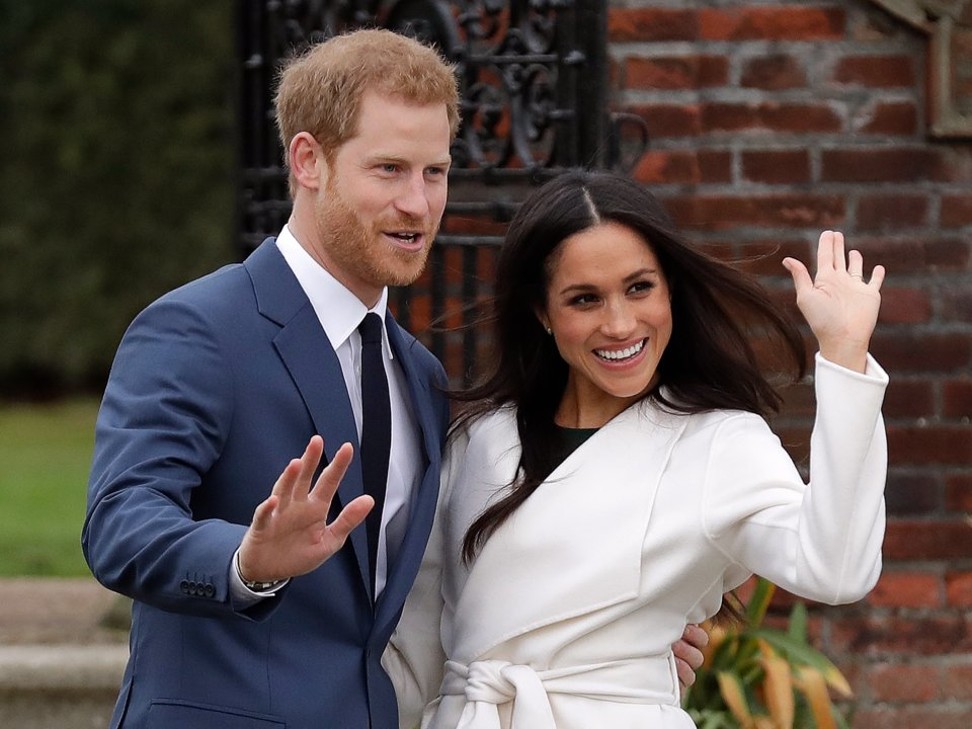 After the engagement was announced, Prince Harry and Markle posed for photos at Kensington Palace in London.
Markle wore a coat by the Canadian fashion brand Line – a brand beloved by Canadians, but one that is pretty obscure outside the country.
Soon after news broke that Markle had worn the coat made by Line, the brand's website was slow or crashed for many people.
At the opening of the Invictus Games, her first public outing with Prince Harry, Markle highlighted two other Canadian brands: Mackage and Aritzia.
14. It's a play straight out of Diana's handbook.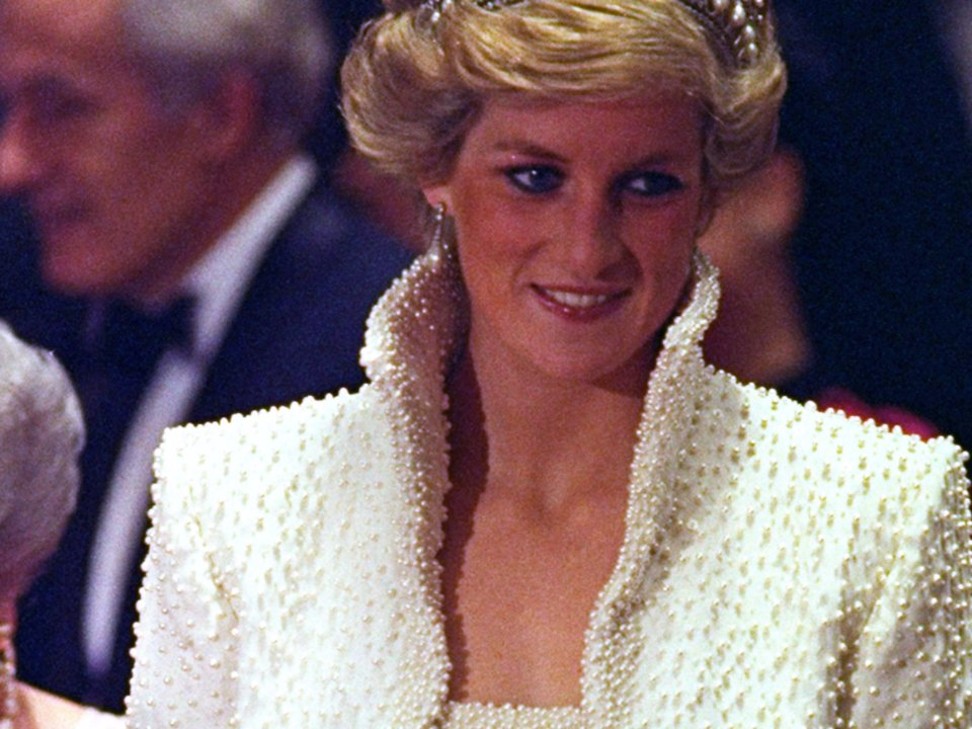 The palace encouraged Princess Diana to promote British fashion designers, using her ability to give the entire industry a boost thanks to fans who would immediately try to copy her looks.
Designers such as Catherine Walker (now a favourite of Kate Middleton, the Duchess of Cambridge) became go-tos for collaborations.
15. Diana also used fashion as a way to promote charities and social causes.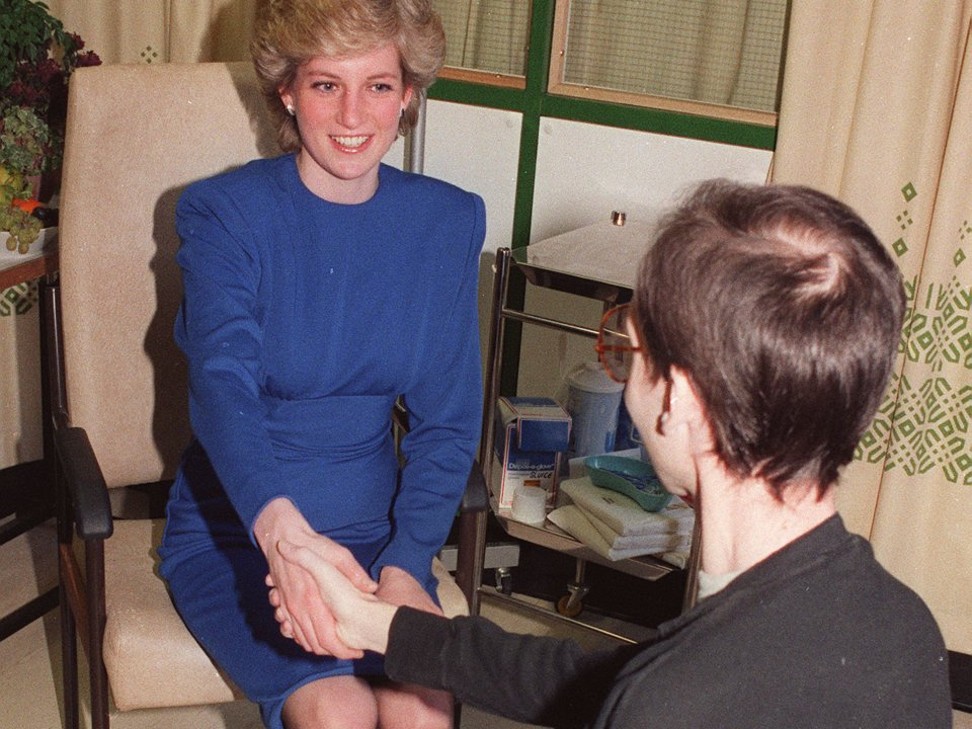 With the cameras following Diana wherever she went, she lived up to her nickname as "Princess of the People" with her extensive charity work.
"Although she found the media's intrusion into her personal life 'intolerable', Diana found a way to use this to bring attention to the people and the causes that needed it most," Harpers Bazaar reported.
Fashion played a key part in her mission.
In 1987, Princess Diana made headlines when she removed her gloves to shake hands with HIV-positive patients, during one of her many public visits to people suffering from HIV and Aids.
Happy birthday, Kate: Middleton's best – and most expensive – style moments
16. Markle has done the same, saying that famous people have the opportunity and responsibility to create change.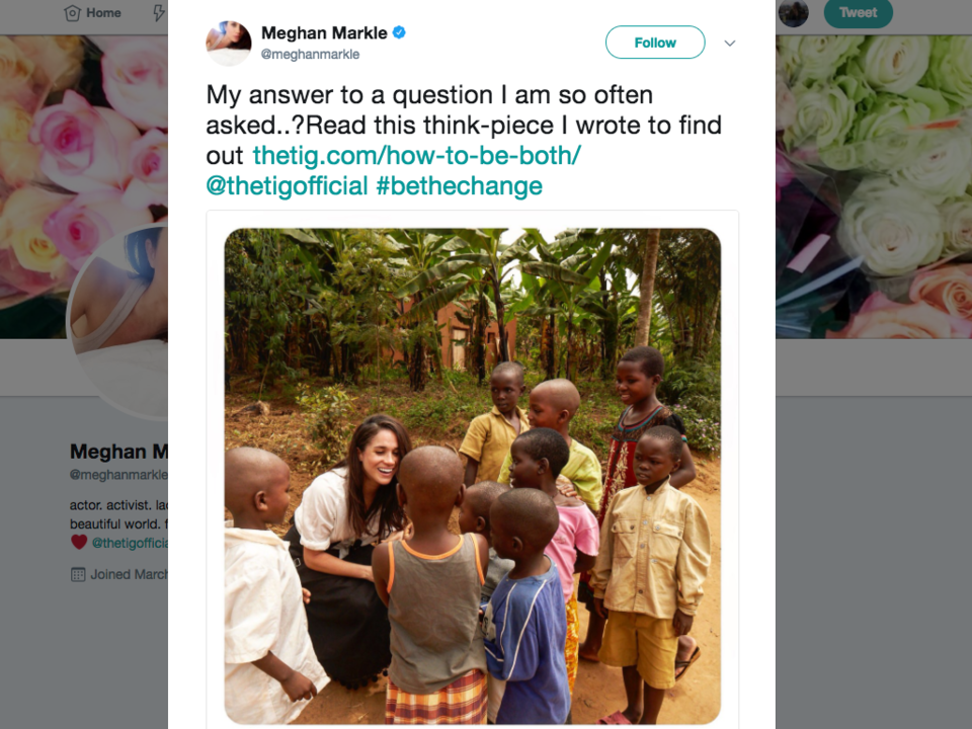 "With fame comes opportunity, but it also includes responsibility – to advocate and share, to focus less on glass slippers and more on pushing through glass ceilings," Markle wrote in an essay published in Elle in November 2016.
Markle has participated in a number of humanitarian efforts, including involvement with Canada's World Vision Clean Water campaign, One Young World Summit, and UN Women.
17. However, not everyone is always impressed by Markle's fashion choices.
Twitter trolls slammed Markle for wearing casual jeans during her first-ever public appearance with Prince Harry, at the 2017 Invictus Games.
18. Diana actually faced similar criticism.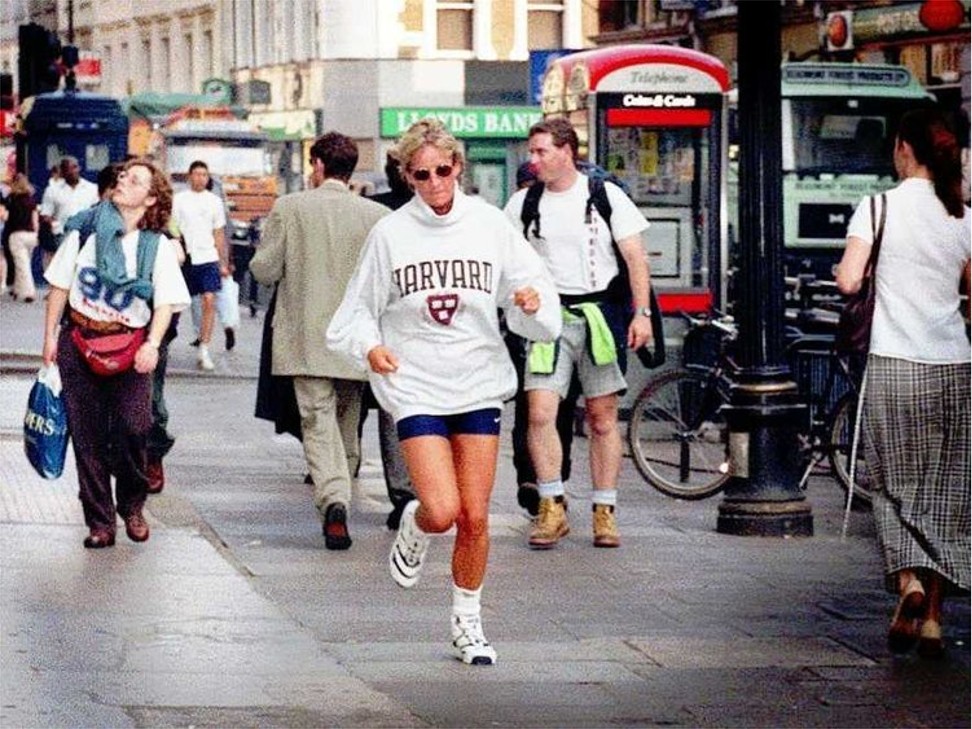 "She did clearly have fun with fashion," Lynn told Vogue, "and she took risks ... and experimented with her style.
"She was the first member of the royal family to be photographed wearing trousers to evening events."
Sometimes the press would criticise the princess for some of her more adventurous choices – but that only further helped her style herself as a fashion icon in the long term.
19. One significant fashion similarity between Markle and Diana can be found in the American's engagement ring.
Prince Harry designed the ring, which features two diamonds from Princess Diana's collection.
What will Meghan wear? Royal wedding dress a top UK secret
20. Markle has also paid homage to Diana following her engagement.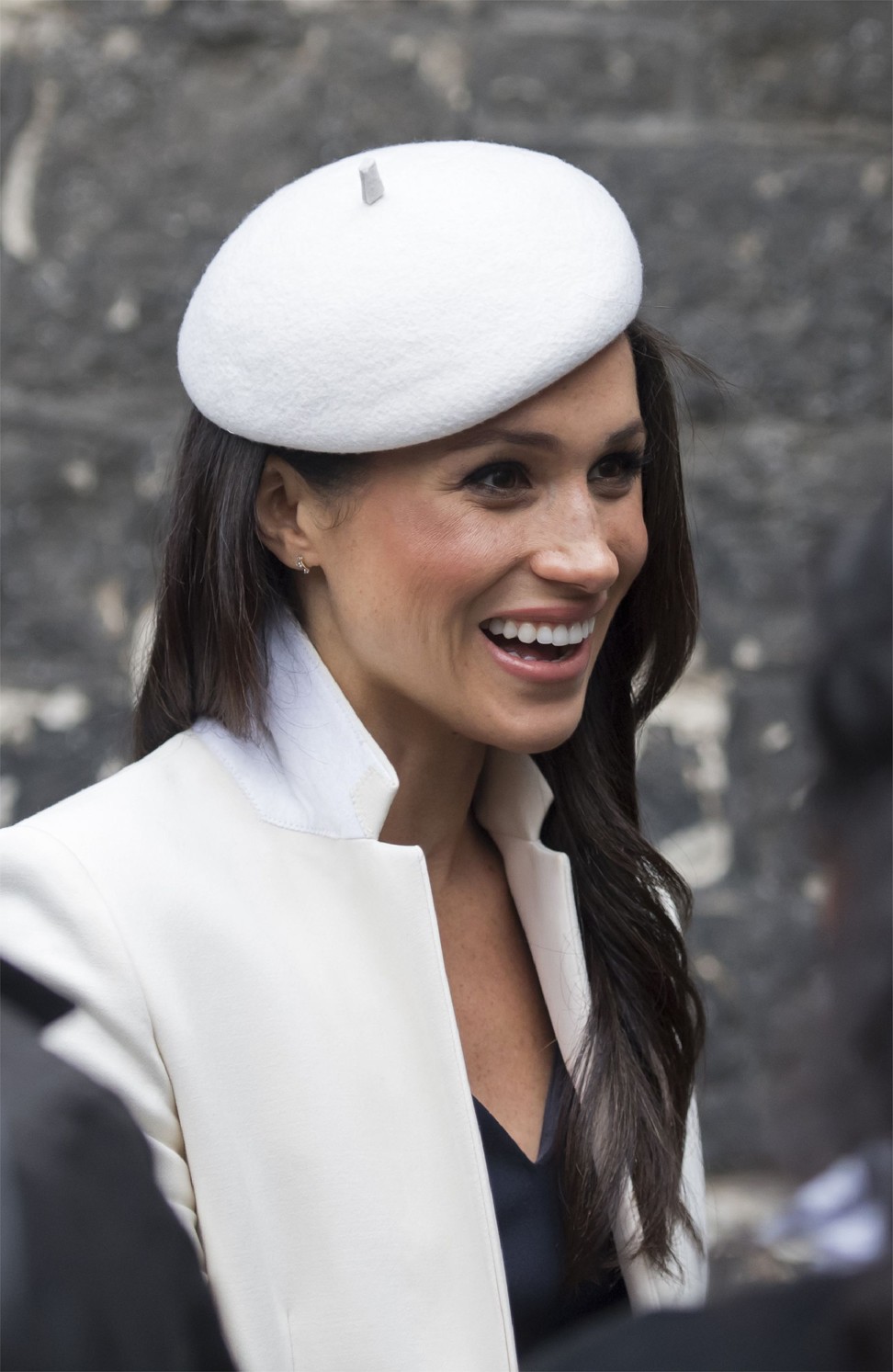 Only last Monday, Markle wore a beret-style hat, custom-made by Stephen Jones, during her first official appearance alongside Queen Elizabeth.
21. Jones had designed a number of hats for Diana over the years.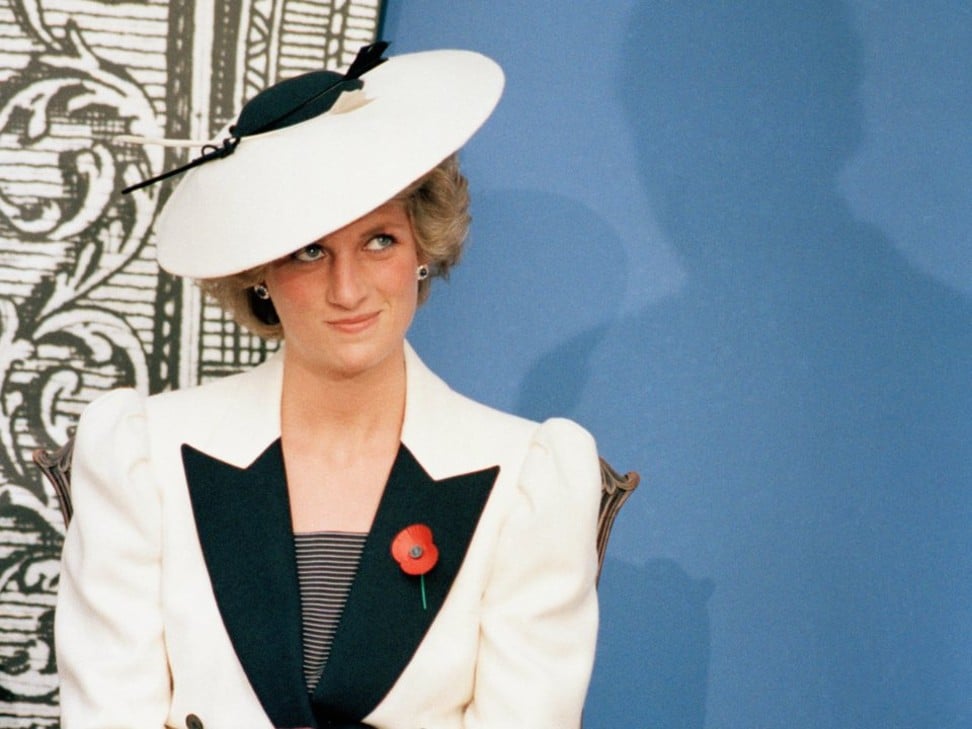 As CNN's Kate Bennett noted, the homage to Diana was obvious to those familiar with the late princess' style.
22. Princess Diana was a fashion icon who used her fame to draw attention to crucial issues in the world.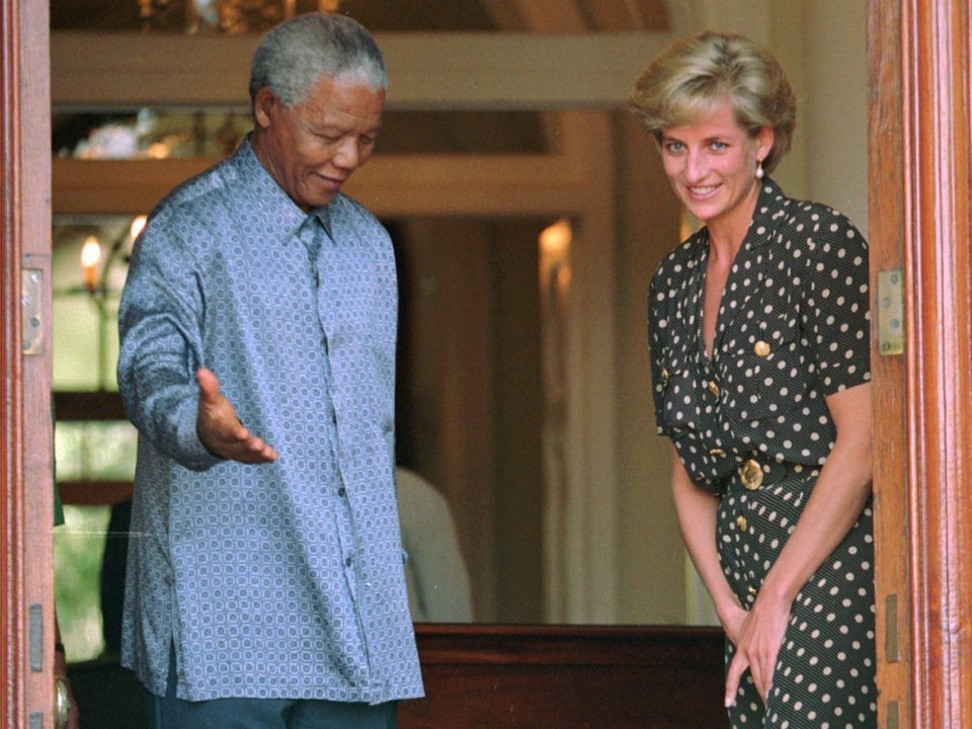 Diana died in a car crash, on August 31, 1997, when she was 36, and Harry was only 12 years old.
However, her legacy is still remembered today – in fashion, in humanitarian work, and in modernising the monarchy.
In many ways, Princess Diana's willingness to act as "The People's Princess" helped make it possible for Prince William to marry a commoner and Prince Harry to marry an American.
With the palace's willingness to defend Markle, one hopes that the prince's fiancée can avoid the intense pressure and unfair scrutiny that Princess Diana dealt with.
23. Markle has yet to have Diana's degree of influence – but it's clear that she's both learned lessons from, and wants to pay tribute, to Princess Diana.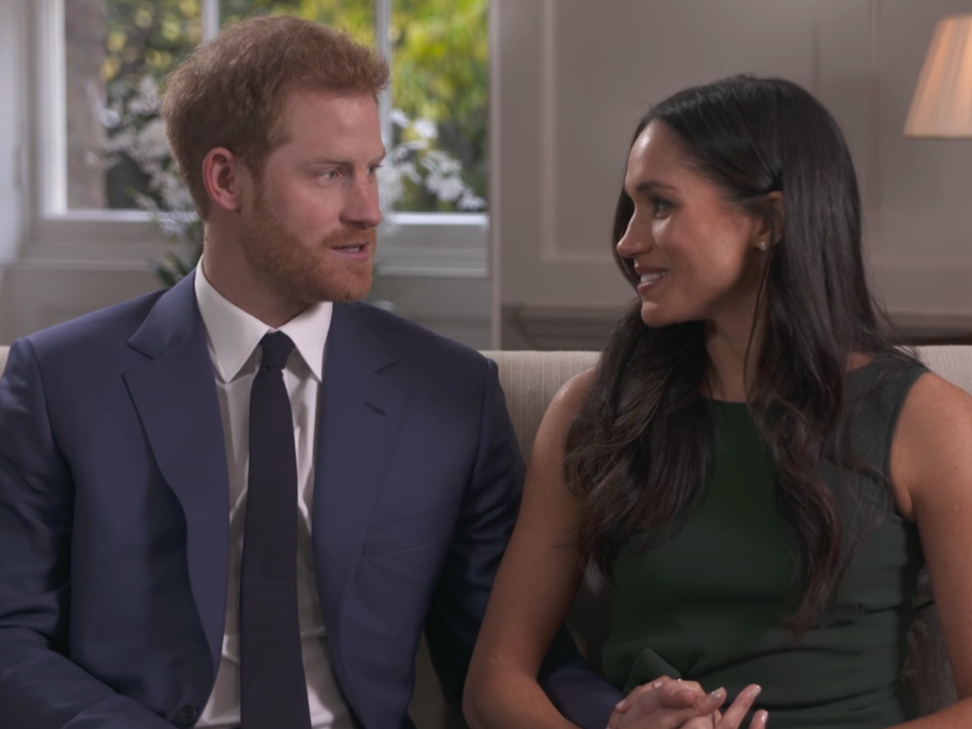 "Not being able to meet his mum, it's so important to me to know that she's a part of this with us," Markle said in an interview in November.
Want more stories like this? Sign up here. Follow STYLE on Facebook, Instagram and Twitter