Silicon Valley may be flush with cash, but its monarchs often don't like to flaunt their wealth. The culture encourages technology's casual billionaires (or mere millionaires) to stay humble, spend their money on sneakers and hoodies instead of parties, and focus on the work more than the spoils.
Crypto craze meets 'art': bitcoins used to buy Mandela's golden hands

So far, cryptocurrency millionaires have been the exception.
People who made their riches in bitcoin and ether, the second largest cryptocurrency by market value, are buying Lamborghinis as the ultimate status symbol in their community.
The sexy Italian sports car has become an internet meme: when a new coin promises to make buyers a lot of money, someone might ask, "When's Lambo?" on social media. They want to know how long it will be until the holder can afford the supercar, which costs from US$200,000.
12 billionaires behind Red Bull split US$617 million special dividend

Peter Saddington, a 35-year-old coder living in Atlanta, in the US, paid 45 bitcoins to ride off in a 2015 Lamborghini Huracan (price tag: US$200,000) last autumn, at the height of the crypto craze. Those coins cost less than US$3 a piece when Saddington bought the digital currency in 2011.
"Buying the Lambo with bitcoin is proof it can be used for real transactions, buying really cool stuff," Saddington told Yahoo Finance in 2017. "It's not only used by criminals."
The car was used, and Saddington paid the seller directly in bitcoin. He paid the dealership a transaction fee of US$7.95 and the sales tax in cash, according to Yahoo Finance and CNBC.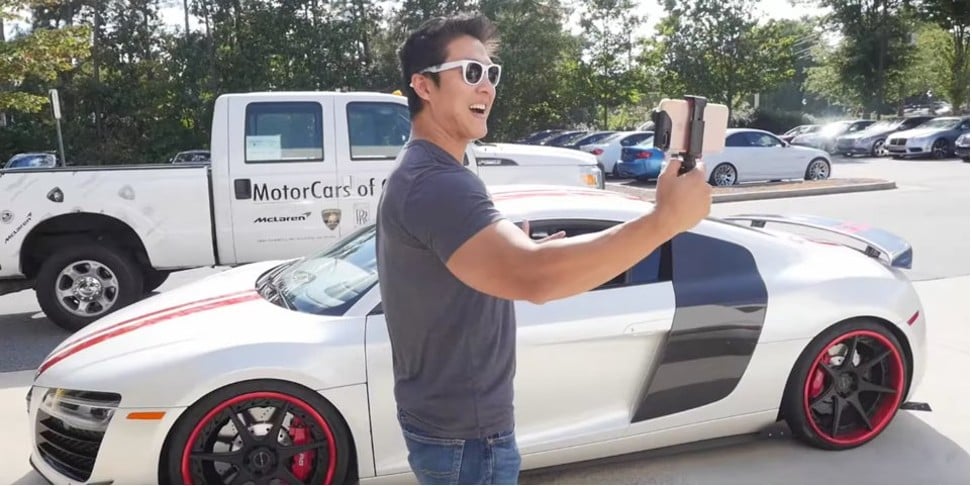 In 2015, estate agent Piper Moretti, whose company The Crypto Realty Group specialises in helping people buy homes with crypto, saw one of her first crypto clients buy a Lamborghini with bitcoin.
A family from America's East Coast fell in love with a US$3.2 million home on Manhattan Beach. Moretti's client, who asked not t be named, wanted to pay in bitcoin. But the seller's agent was against it. Moretti said they had to find a way to show they were not trying to cheat the seller.
Around that time, the price of bitcoin spiked, and Moretti's client decided to spend some of the extra money on a Lamborghini from an Orange County car dealership that accepts bitcoin as payment.
The diamond tycoon behind India's alleged US$2 billion fraud
Moretti told her client to "send me everything you have on this", including all the receipts and documents from the transaction, which she then provided to the seller's agent.
"The Lambo actually helped us get the house," Moretti told Business Insider.
Cryptocurrency is "not just internet-nerd money", she added. "You can actually buy things."
Lamborghini sales are 'on fire'
Still, buying a Lamborghini may be "the single acceptable way to spend money" in the cryptocurrency community, according to a recent article in The New York Times.
Ethereum founder Vitalik Buterin has blasted crypto investors in the past for flaunting their new wealth.
"If all that we accomplish is lambo memes and immature puns about 'sharting', then I WILL leave," Buterin said in a Twitter rant in December.
An illustration of Buterin, dressed as a religious icon and holding a red Lamborghini Aventador between his outstretched palms, went viral on Reddit in 2017 and has been widely shared since.
We don't know how many crypto millionaires have been minted or how many bought the car. But a recent article on the Quartz news website points out that as the price of ether rises, so do Lamborghini sales.
The luxury carmaker delivered a record 3,815 vehicles to customers in 2017. It was the seventh consecutive year of sales growth, according to Lamborghini.
China's Rich List 2018: who are the nation's wealthiest man and woman?
A general manager at Lamborghini Newport Beach in Costa Mesa, California, told CNBC that the dealership had "over 10 transactions" involving cryptocurrency in December, when bitcoin reached US$19,000 per coin. That is up from about two transactions a month between 2013 and 2016.
Crypto millionaires are not necessarily responsible for the rise in Lamborghini sales. A relatively small number of people have invested in cryptocurrencies, and many fewer bought in before the price of bitcoin and ether spiked in 2017 – making some holders enough money to buy a sports car.
Lamborghini dealer Albert Wong says luxury cars are for satisfaction, not speed
Fans of crypto and Lamborghini can calculate when their crypto investment will create enough gains for them to buy the supercar on a parody website called When-Lambo.com.
A disclaimer on the website says: "The results of the calculation" which is based on the coin's value over the last seven days, "are completely fictional."
Want more stories like this? Sign up here. Follow STYLE on Facebook, Instagram and Twitter