The often elusive Liu Bolin – known as "The Invisible Man" because he hides in his performance artworks by camouflaging himself in the background – was easy to spot for once when I arrived at the VIP lounge of the Art Basel Hong Kong's VIP lounge.
Famous for his camouflage collections, the painter, performance artist and photographer was in the city to unveil his collaborative work with the French Champagne maison Ruinart.
Ruinart is no stranger in the field of contemporary art and design. Over the years, Ruinart has collaborated with different types of artists – from Liu to sculptor Jaume Plensa and photographer Erwin Olaf.
Entitled "Invisible Hands", the collection featured eight images in which Liu hides behind the curtains at Ruinart in Reims.
Local artists find space to shine at Art Basel Hong Kong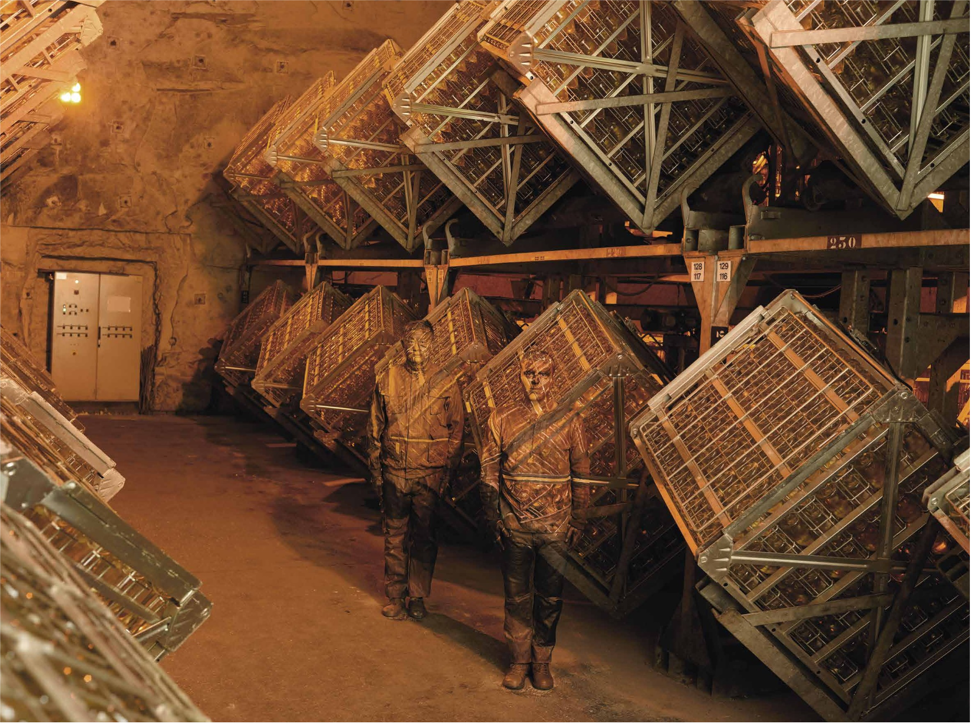 "In 'Invisible Hands', the specific corners I picked from the maison reflect the stories of my collaborators – Ruinart's own employees. My works tell their life stories working and growing with the maison."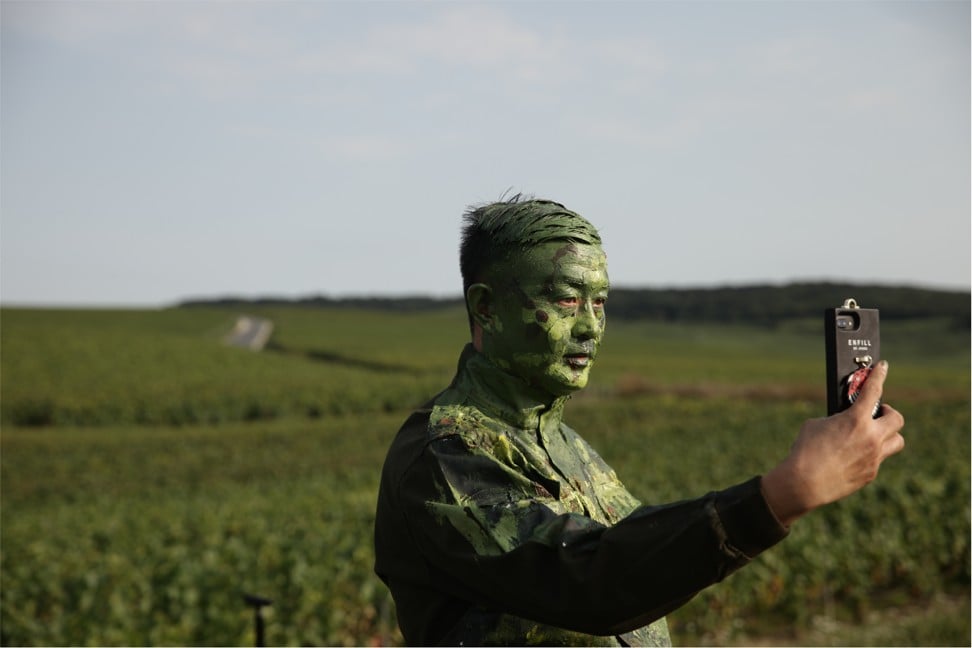 There are images that see him with the vintners shrouded in a panorama of the vineyards; another in the revered crayères of Ruinart, chalk cellars in which the maison's Champagne is matured; and another of him camouflaged with workers in the factory that produces the Champagne. But that only comprises one element of the world of Ruinart in Liu's eyes.
To 'understand' art is to be able to connect with it spiritually. In this way, I don't think art is inaccessible. It has just changed forms
"The body of work also refers to Ruinart's rich history of supporting the arts. Take the work in Alphonse Mucha's poster as an example. Ruinart was the first French company to commission an artwork like this in 1896. By camouflaging myself against it, I hope to highlight the rich artistic history of the brand," Liu says.
What to expect at Art Basel Hong Kong 2018: huge installations and provocative discussions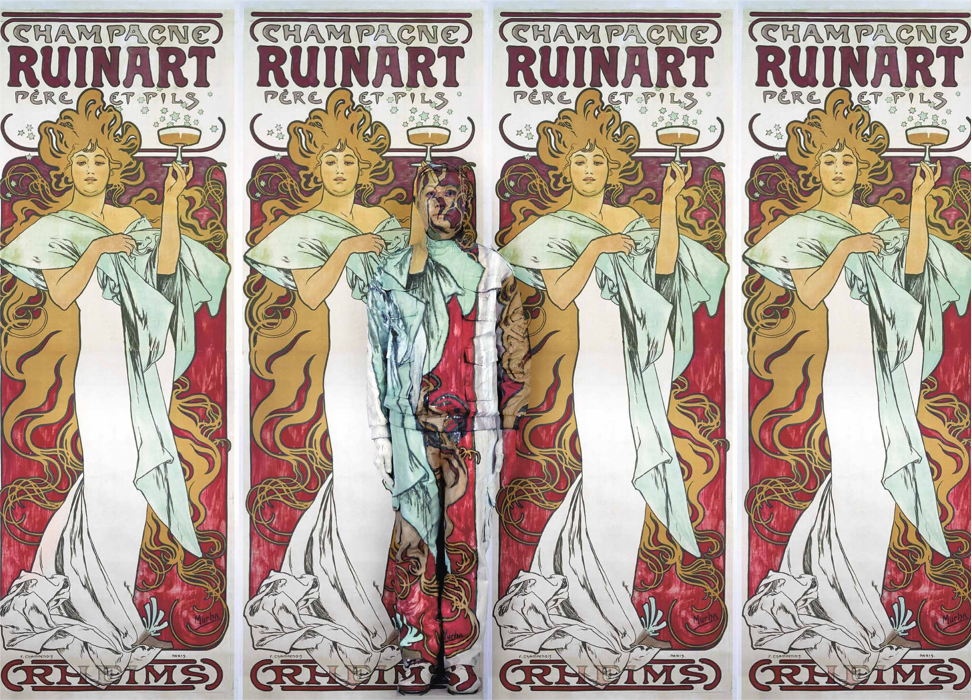 Possibly most renowned for his "Hiding in the City" series, which simultaneously jettisoned Liu into international fame as well as turning him into a politically provocative name in the world of arts, Liu's propensity to mask himself within his work traces back to a fascination, in his own words, of people.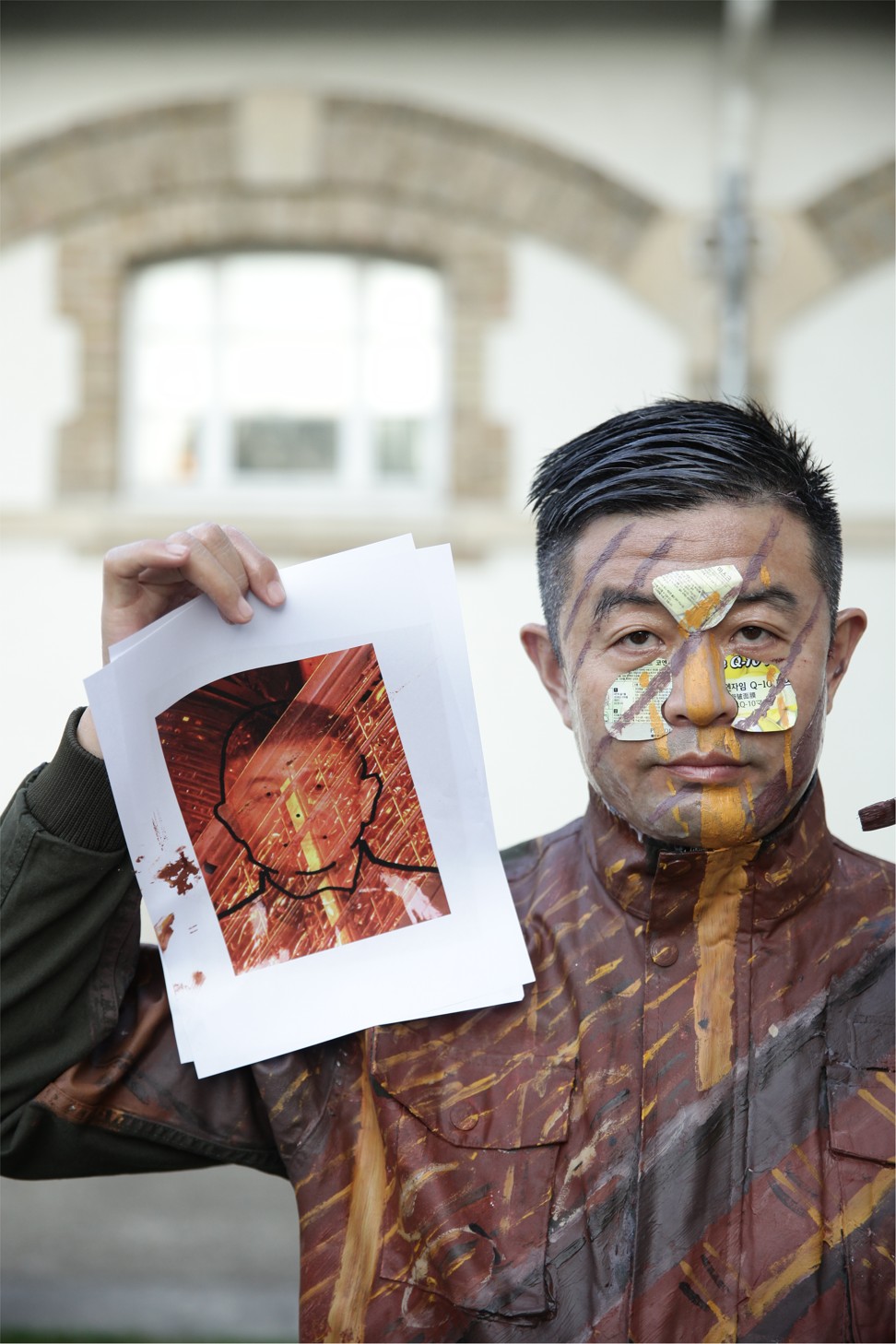 "Each time before I begin working, I would try to find out about it by speaking to the people, and visiting the site multiple times to discover interesting traces. As such, my body of work speaks specifically to the history and social situation of the site I am working on. In fact, this sensitivity to the places around me prompted me to explore the art of camouflaging," Liu explains.
Art Basel Hong Kong 2018: chefs and mixologists create plates of art and evocative cocktails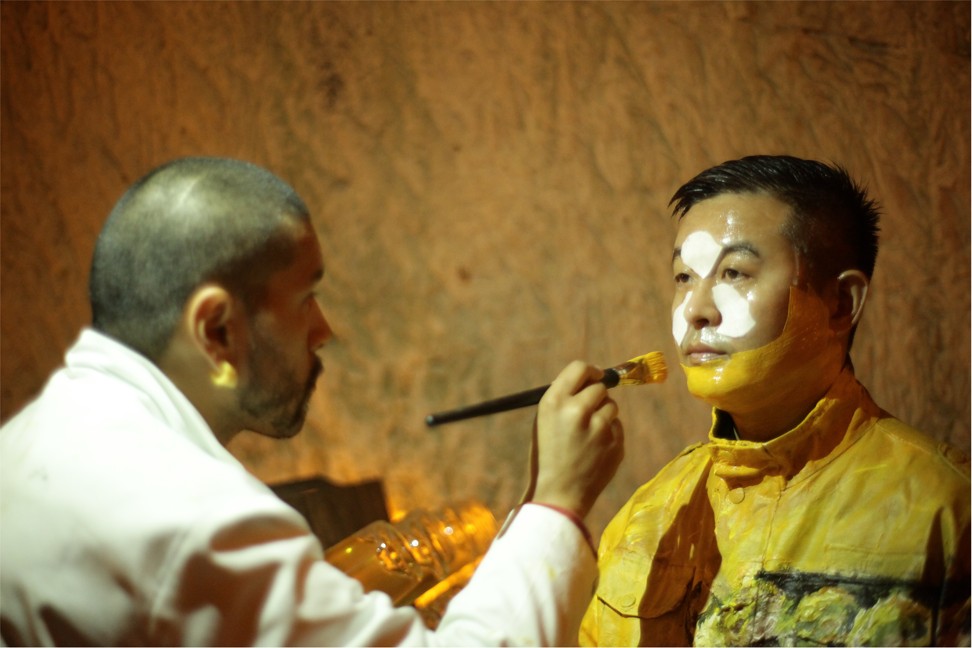 In creating these images, Liu painted over jackets that were also on display. Acrylic paint and his body both play key roles in his work.
Who could be better than The Invisible Man? That was an obvious choice for me
"I first started camouflaging myself in 2005. It's been 13 years already, and it has gone through a few key stages." Born on January 7, 1973 in Shandong, China, Liu has once been quoted to say that "disappearing is not the main point of my work. It's just the method I use to pass on a message. It's my way to convey all the anxiety I feel for human beings".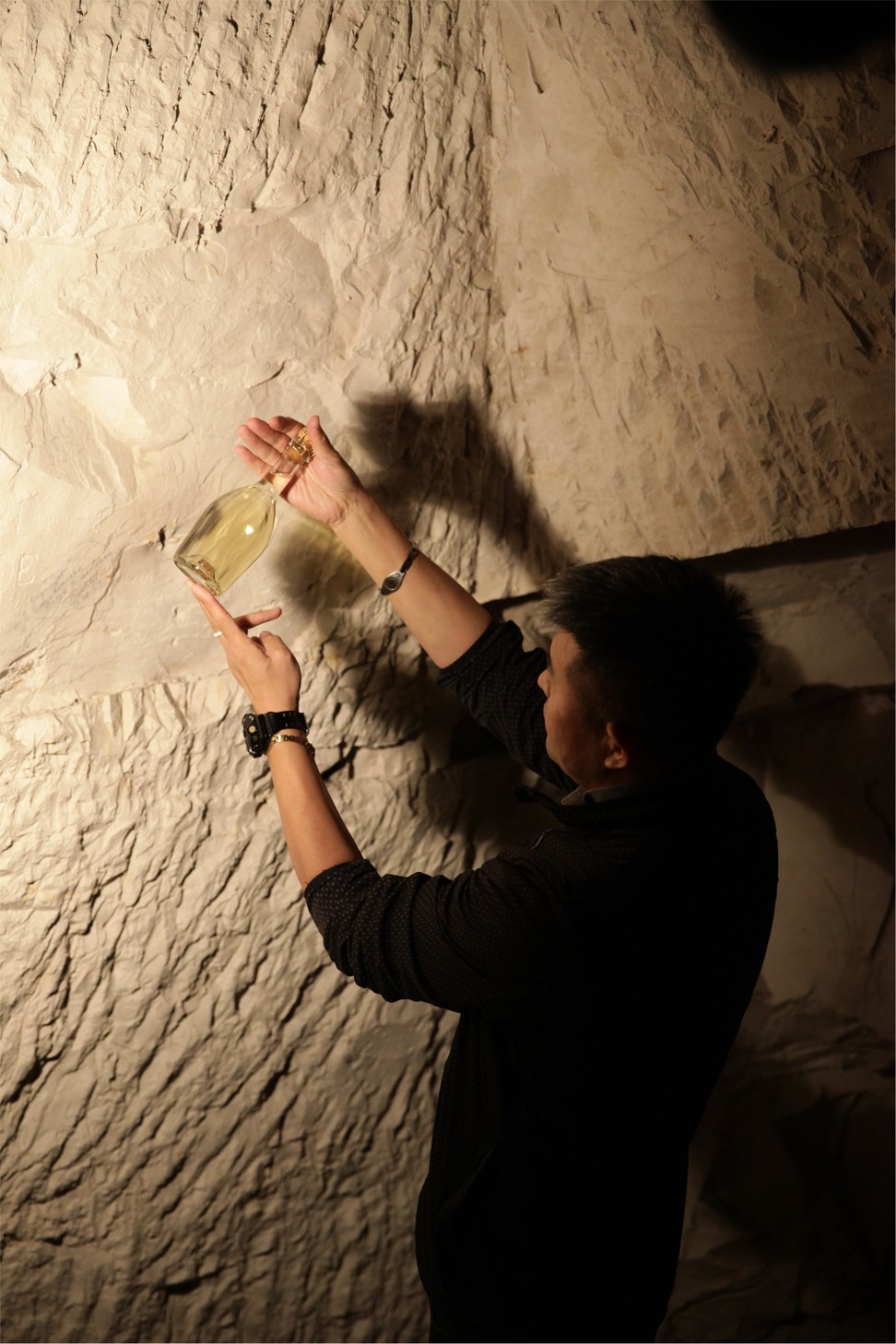 "In 2013, my skin was injured from constant painting. This prompted me to reflect upon my practice, and as a result, created the 'Target' series, in which I invited different people to collaborate with me. In 2015, I created the 'Hacker' series in which I downloaded images from a website, camouflaged my image in them, and re-uploaded them onto the web. This is like a statement in response to the cyber age. In many ways, my works have always responded to a specific time or environment," Liu explains.
How much do they really know? Spot the posh pretenders at Art Basel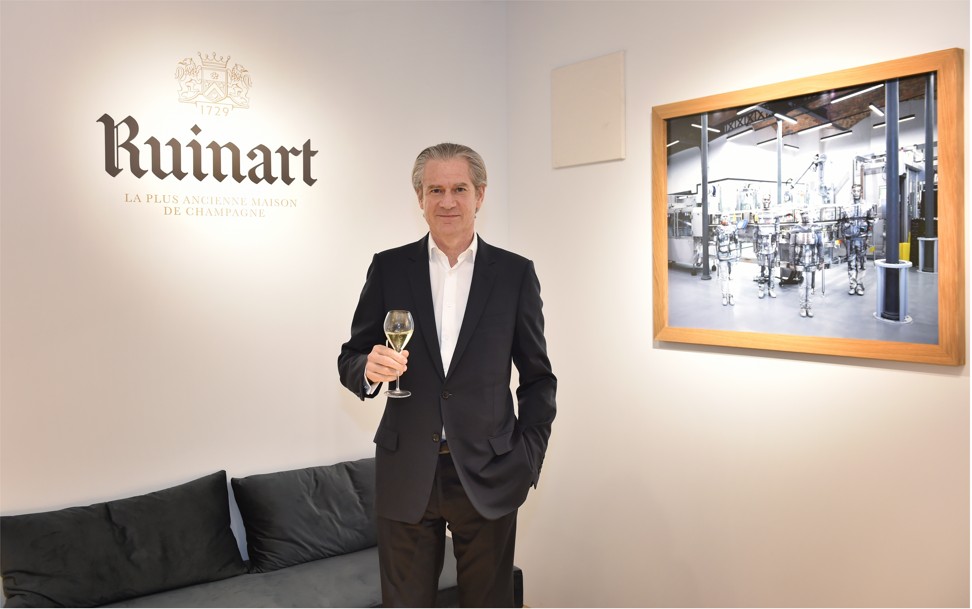 Ruinart's CEO, Frédéric Dufour, has been a long-time admirer of Liu.
Even though it may seem too much of a coincidence in a time when China is on the centre-stage to collaborate with a Chinese artist, Dufour insists that Liu's work has constantly been in his orbit. Echoing Ruinart's ardent support for the arts, Dufour says: "I have spent many years in East Asia, and I thought, who could be better than The [Invisible] Man? That was an obvious choice for me."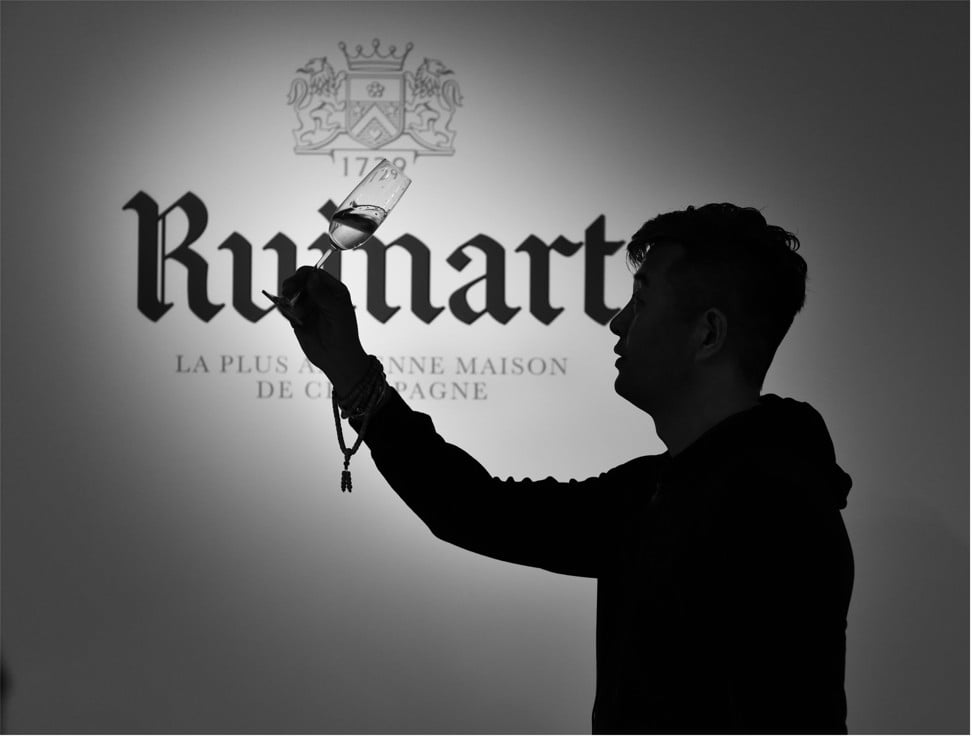 Rare as it is for maisons to reveal the savoir faire behind the bottle, Dufour believes that it maintains a fine connection that ensures the wine house never loses touch with the modern times. "It's exceptionally crucial that you counterbalance it with a modern and creative aspect."
March of the arts: how to select the best on exhibition in Hong Kong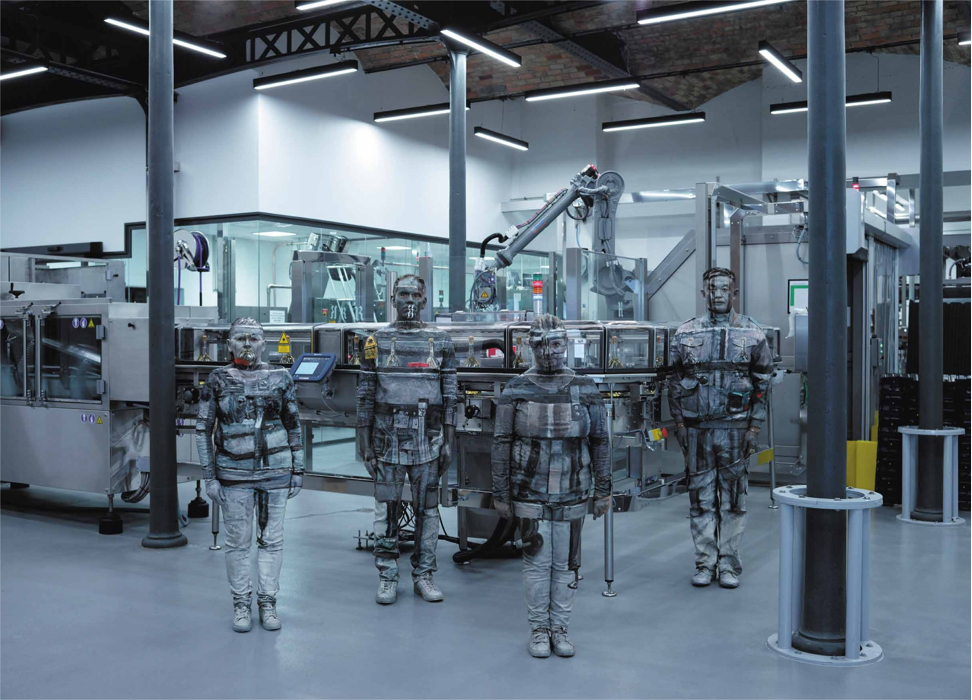 Liu, evidently, echoes this sentiment.
"We need to look into how art has developed, which actually mirrors the development of history in general. Nowadays, people are increasingly referring to 'concepts', rather than skills, when they talk about art. To 'understand' art is to be able to connect with it spiritually. In this way, I don't think art is inaccessible. It has just changed forms."
Want more stories like this? Sign up here. Follow STYLE on Facebook, Instagram and Twitter