The man who led research and development at Noma – one of the world's most famous restaurants – is opening a new place in Tokyo with a little help from his Danish friends.
German-born Thomas Frebel will serve Nordic-influenced dishes with Japanese ingredients when he opens Inua on June 29, three years after Noma staged a wildly successful pop-up restaurant stint in Tokyo. Bookings open today.
Beyond Noma: why New Nordic cuisine is making Aarhus Denmark's food capital
Noma is huge in Japan. When the pop-up opened at the Mandarin Oriental in Tokyo for five weeks in 2015, the waiting list was 60,000 names long. Noma head chef René Redzepi is expected to visit a few times each year to help out, though he doesn't have an ownership stake. While Inua isn't a version of Noma, the name is likely to sprinkle a little magic over the new restaurant.
Frebel worked alongside Redzepi developing the menu in Denmark and helped with Noma "residencies" in Japan, Australia and Mexico. In all, he worked at the restaurant for a decade.
"When I was here with Noma, I felt this strong connection with Japan," Frebel says. "I was drawn to the landscape, the culture and the ingredients. When we left, I felt a sense of not being finished with my time in Japan."
When I was here with Noma, I felt this strong connection with Japan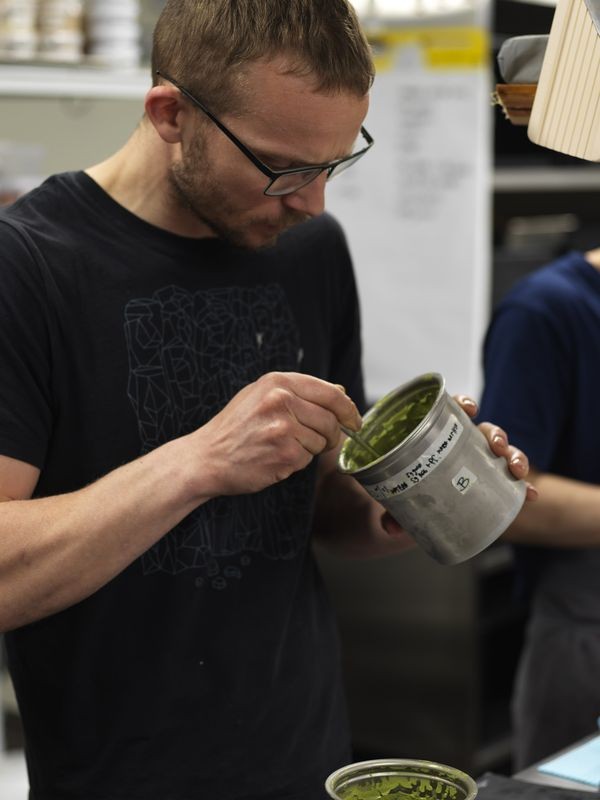 Dishes at Inua might include food such as bananas from Okinawa with roasted kombu from Rishiri island, or baked octopus from Hokkaido and native almonds, says Noma chief executive Peter Kreiner, who is on the Inua board and has been in Tokyo for the past month.
"Frebel will develop his own style," he says. "There is a lot of Noma in him, and also a bit of Thomas Frebel in Noma."
Want to own a part of Noma, the 'World's Best Restaurant'?
Hundreds of chefs have passed through Noma since it opened on the waterside in Copenhagen in November 2003. Many have gone on to open their own celebrated restaurants, including James Knappett at Kitchen Table, in London, and Rosio Sanchez at Sanchez, in Copenhagen.
And, of course, there are the commercial ventures outside the kitchen. When Noma shut down and reopened in a new location this year, it auctioned off its old stuff, everything from plates and bread baskets to tables and chairs. Even Redzepi's wife, Nadine Levy Redzepi, has put out her own cookbook.
Noma has prompted chefs around the world to start foraging in the wild for interesting ingredients to create modern interpretations of their country's culinary traditions.
Why temple food could be the next global wellness trend
Even the service style was pioneering at Noma, which won the World's Best Restaurant title four times, generating enormous publicity. Now, individual chefs often come out of the kitchen and serve their dishes directly rather than just handing them over to waiters.
Inua is also supported by the Kadokawa Corporation, a Tokyo-based publishing company, according to the restaurant, though the extent or nature of the support isn't clear.
"Inua", which originates from Inuit mythology, means "the spirit that exists in all living things".
Inua, 9/F Fujimi Building., 2-13-12 Chiyoda-ku, Tokyo, 102-0071.
Want more stories like this? Sign up here. Follow STYLE on Facebook, Instagram and Twitter