Last month, reclusive North Korean leader Kim Jong-un made an unannounced visit to meet China's President Xi Jinping in Beijing.
The trip was kept secret and footage of his visit was not publicised until he had left China.
Kim Jong-un wife's fashion sense a hit with China's public
Despite both leaders trying to keep the visit low profile, China's social media was abuzz with discussion about the visit, with comments focusing on a range of topics, including denuclearisation, the greeting Kim would have received – and the types of diplomatic gifts he could have received.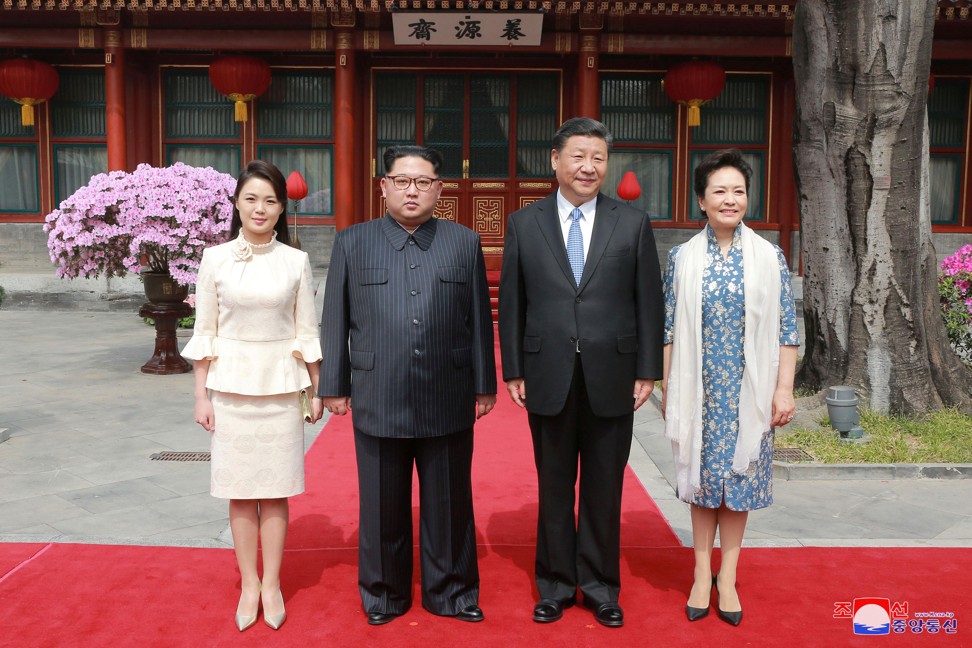 The giving of diplomatic gifts has a long history, while the gifts that are presented between nations can mean many different things. Sometimes, they are a symbol of peace, while on other occasions they can lead to misunderstandings and cause embarrassment.
Here we take a look at five of the memorable diplomatic gifts China has given to world leaders over the years.
Melania Trump's fashion diplomacy: US first lady dazzles at state dinner with France
Some of the presents were extravagant, even priceless, while some others were not expensive in monetary terms, although their value was greater than a mere price tag.
After all, the most precious gift, would be to safeguard peace throughout the world.
1. Cuddliest diplomat – the giant panda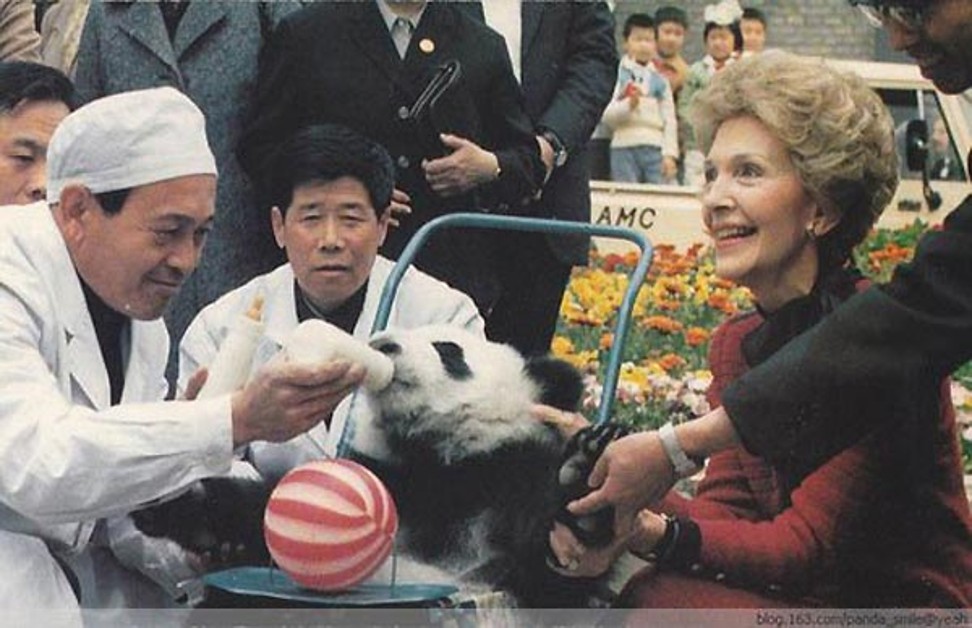 Giant pandas, which are native to southern central China, were once the nation's standard gift to other countries, which led to the use of the phase "panda diplomacy".
Since the late 1950s, when giant pandas started to be given as diplomatic gifts, the animals have been regarded as ambassadors of the country.
Why Margaret Thatcher refused to share her Concorde flight with a panda
Giant pandas, with distinctive black patches around their eyes, ears and body, have been given by Beijing to various countries, including the former Soviet Union (1957 and 1959), North Korea, the United States, (1972), Japan (1972 and 1982), France (1973), the UK (1974), Mexico (1975), Spain (1978), and the West Germany (1980).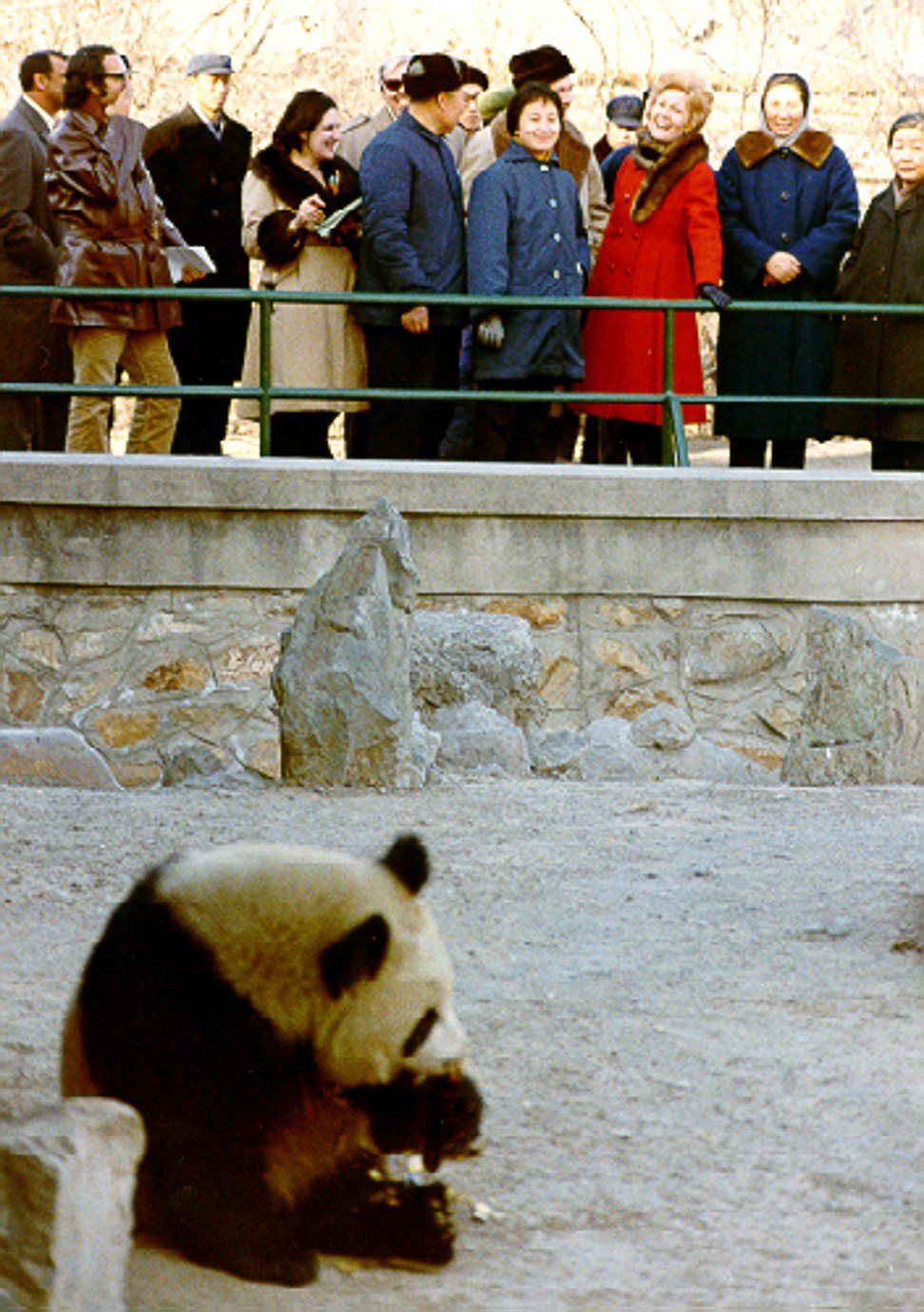 One of the most famous examples of panda diplomacy was in 1972.
Following then-US president Richard Nixon's visit to Beijing, China presented two pandas, Ling Ling and Hsing Hsing, to his nation.
The two animals were then donated by Nixon's wife, Pat, to the country's National Zoo in Washington.
Ling Ling and Hsing Hsing were considered a symbol of normalised China-US diplomatic relations, which – for most of the years after 1949 – had been strained and hostile.
In 1982, China officially ended the practice of giving pandas as official gifts because of a decline in the panda population. Instead, China began to offer pandas to other nations only on loan.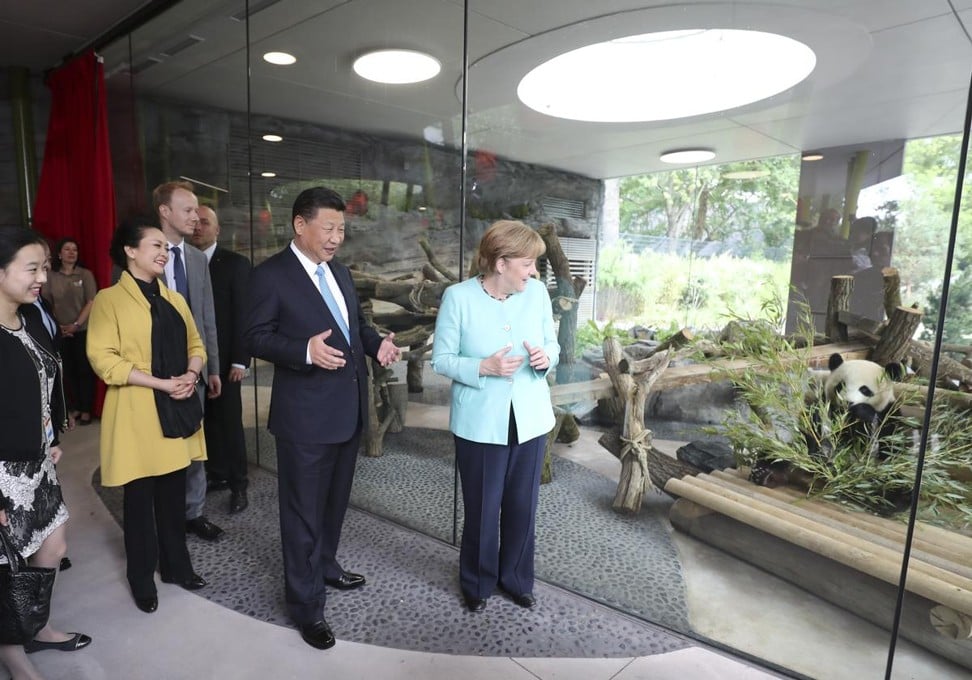 In 1999, Beijing offered two pandas, An An and Jia Jia, to Hong Kong to celebrate the second anniversary of its reunification and another two, Le Le and Ying Ying, to the city in 2007 to mark the reunification's 10th anniversary.
Taiwan and Macau also received two pandas from Beijing, in 2008 and 2009, respectively.
2. Trademark of China – Flying Pigeon bicycle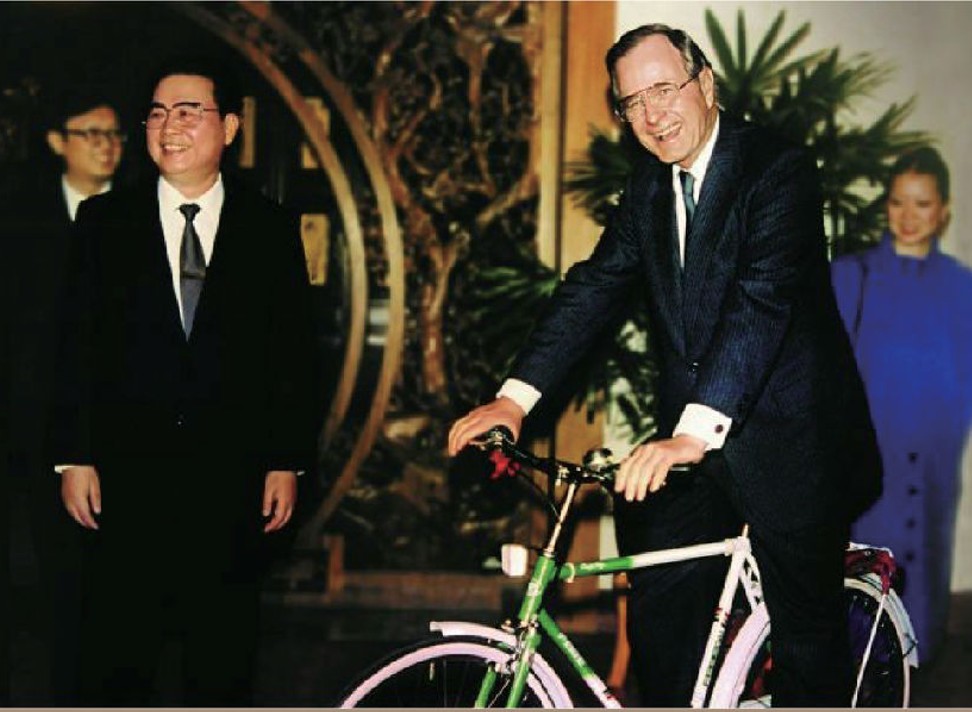 Although English inventor John Kemp Starley is widely considered to be the father of the modern bicycle, no one would argue with the view that the bicycle was a symbol old Beijing: the nation was once known as the "bicycle kingdom" because millions of people throughout the country used them.
China was once known as the 'bicycle kingdom' because millions of people throughout the country used them
Former US president George H.W. Bush certainly agreed.
Before he became president in 1989, he was appointed chief of the US Liaison Office in Beijing – a role he carried out from 1974 to 1975 – by then-US president Gerald Ford.
During that time, Bush and his wife, Barbara, were often spotted cycling around the city at weekends.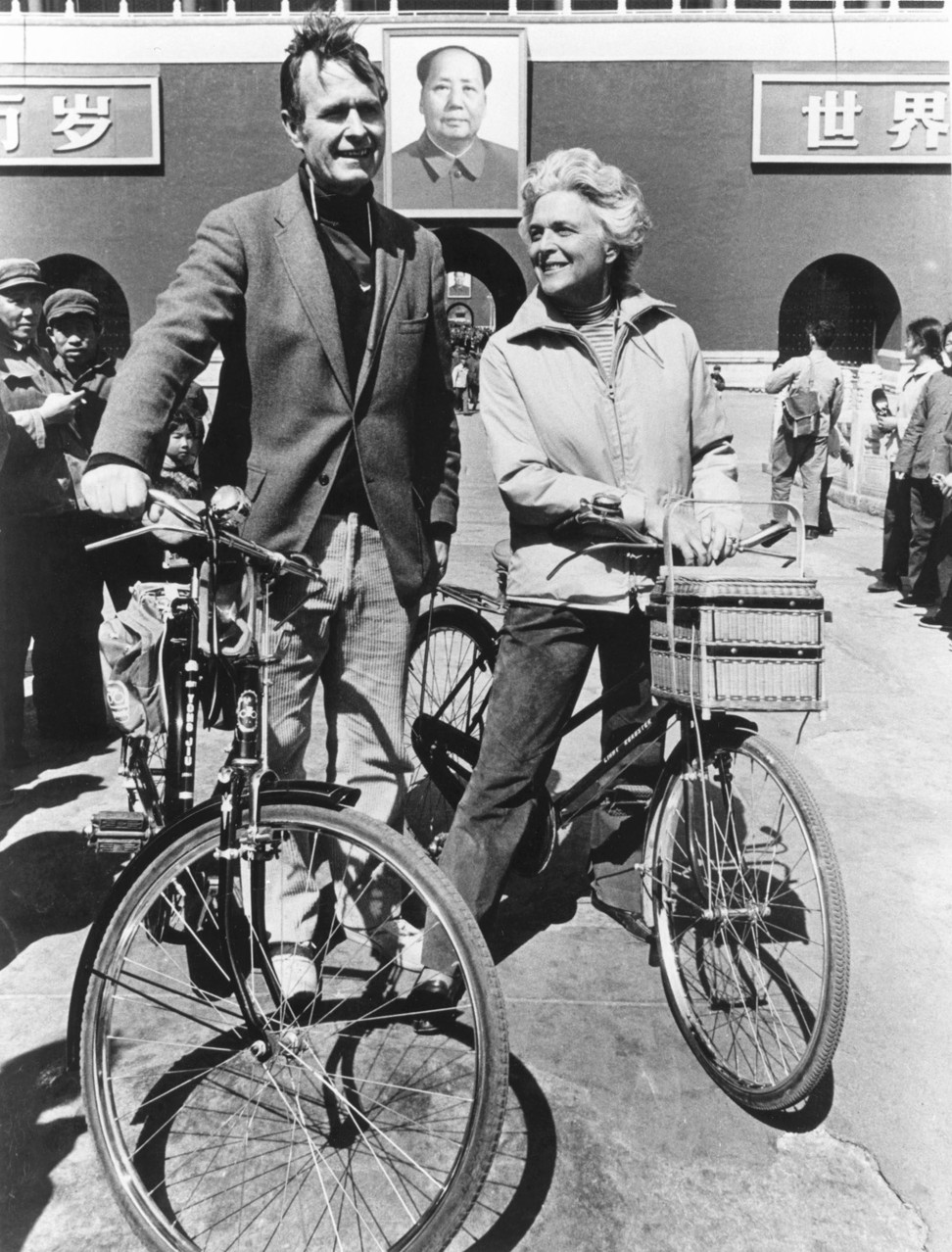 In 1989, Bush returned to Beijing as US president and met then-Chinese premier Li Peng at the Diaoyutai State Guesthouse.
Li knew his guests well. Instead of presenting the couple with luxury gifts, Li gave them two Flying Pigeon bicycles, which helped the couple recall happy memories of their earlier time in China.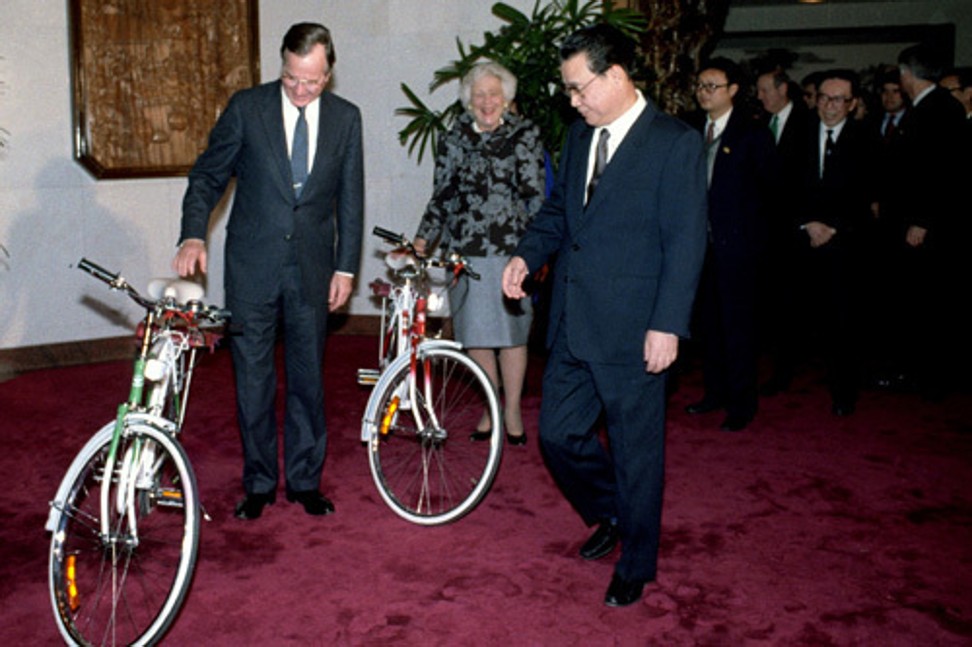 You might think that these two bicycles were not luxurious enough to be offered as official state gifts. Not at all. They had a special connection with Bush and his wife.
Flying Pigeon is a direct English translation of Fei Ge, the name of the Tianjin manufacturer that made China's first bicycle in 1936.
While chief of the US Liaison Office in Beijing from 1974 to 1975, George H.W. Bush and his wife, Barbara, were often spotted cycling around the city at weekends
The bikes were regarded as precious pieces of equipment by most China's citizen between the 1960s and '80s.
At the time, every citizen would have regarded a bicycle as one of life's three "must have" items – along with a sewing machine and a watch – which were signs of wealth.
A Flying Pigeon bicycle was also considered the most prized dowry item by Chinese women in the past.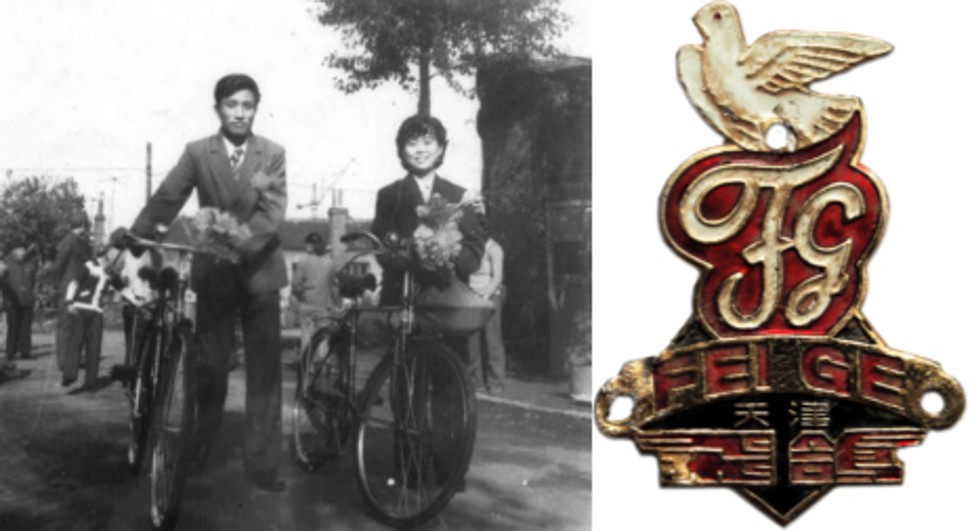 Former US president Barack Obama, former Indonesian president Susilo Bambang Yudhoyono and former British prime minister David Cameron also received Flying Pigeon bicycles as state gifts from China, in 2009, 2013 and 2014, respectively.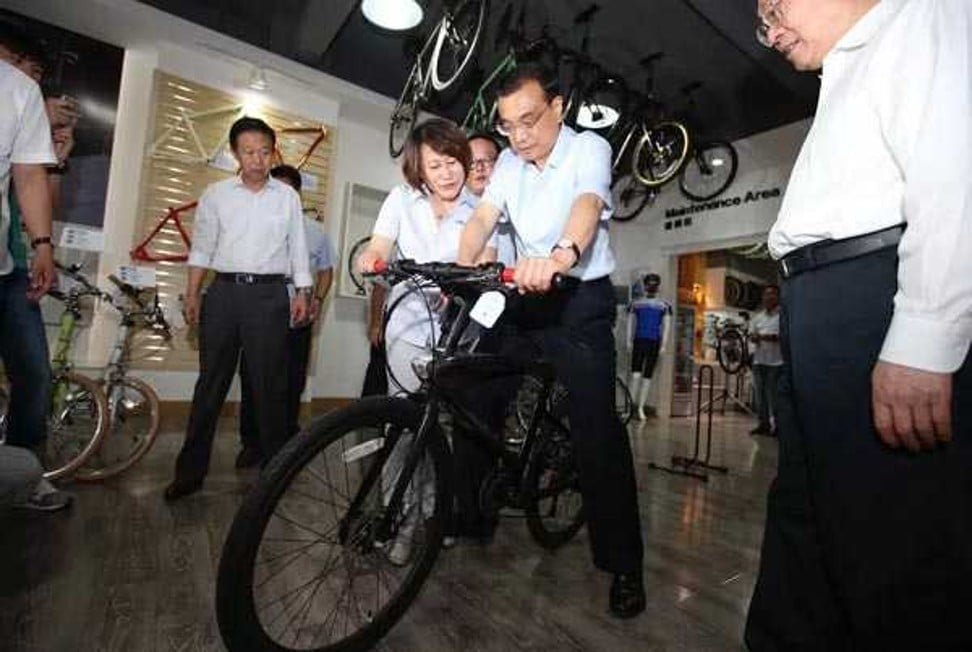 3. Empress Dowager Cixi's favourite craft – lifelike embroidered portraits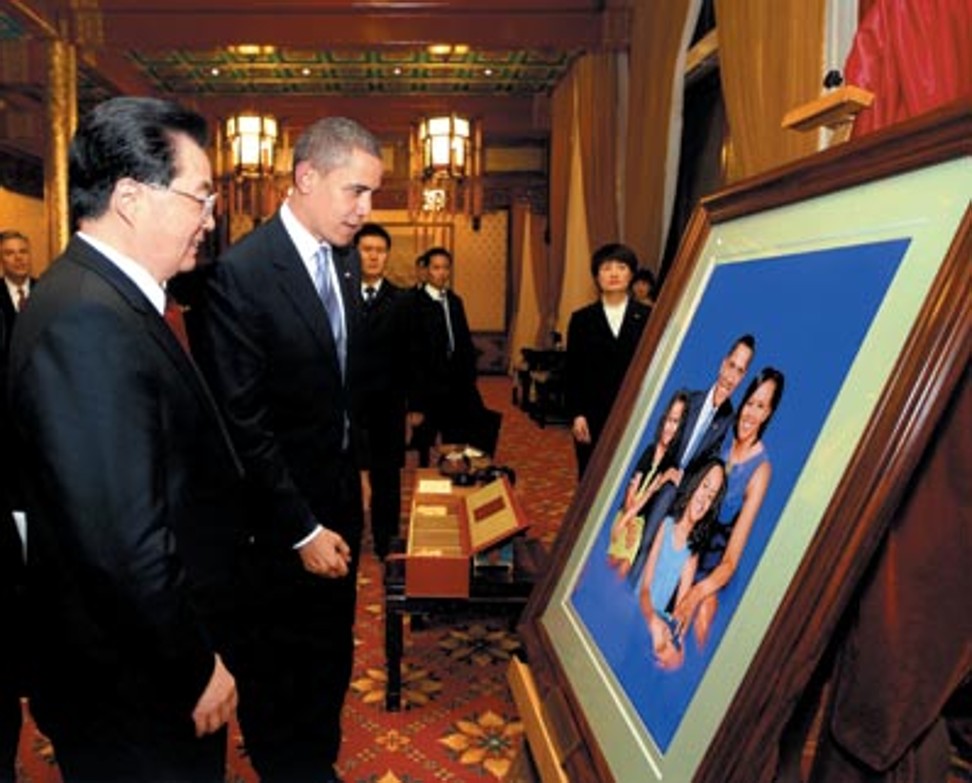 Besides the Flying Pigeon bicycle, Obama also received a silk embroidered portrait of him and his family as a gift from Hu Jintao, then-president of China, during the American's official visit to Beijing in November 2009.
Chinese fashion designer Guo Pei goes global with army of artisans
According to the US Department of State, the embroidery was worth US$20,000. So, what made this silk portrait so valuable?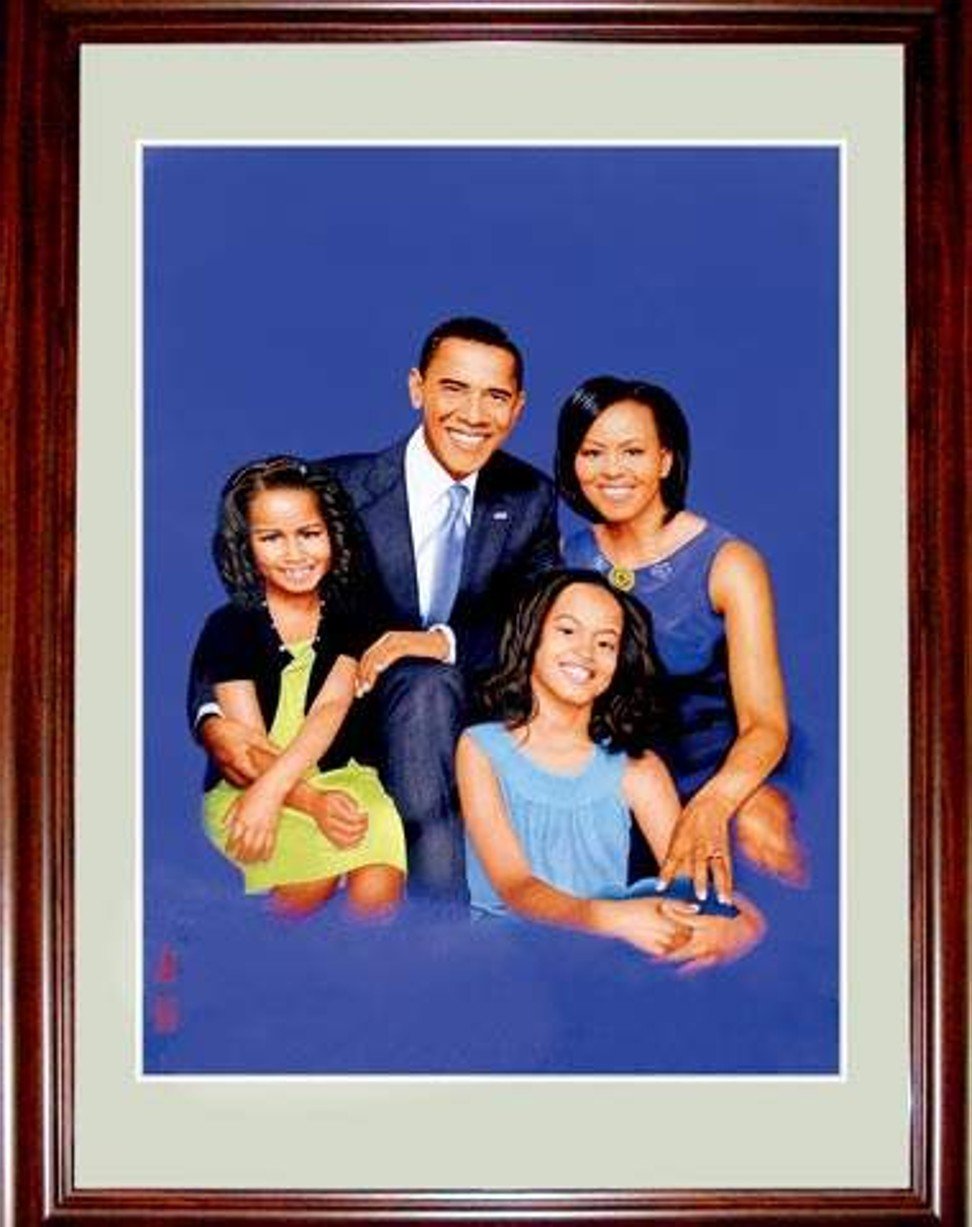 This type of craftsmanship, named Shen embroidery, was first carried out by a woman named Shen Shou, who was born in Jiangsu province in 1874.
Shen's refined needlework skills enabled her to recreate the effect of Western oil-painting portraiture using Chinese traditional embroidery to produce realistic works of art featuring rich colours and a smooth finish.
In 1904, Shen rose to fame in China after creating silk embroideries to celebrate the 70th birthday of China's Empress Dowager Cixi – a former concubine who effectively controlled the nation for nearly five decades during the late Qing dynasty (1644-1911) – who greatly appreciated her work.
The woman who 'ruled' China: what you didn't know about Empress Dowager Cixi
Five years later, Shen's portrait of Italy's Queen Elena was sent by the Qing government to Italy as an official state gift.
In 1915, another realistic piece of artwork by Shen, Portrait of Christ – based on an oil painting by the Italian Renaissance painter Guido Reni – won a gold medal at the Panama-Pacific International Exposition.
Shen Shou reportedly used more than 100 different coloured threads to achieve the shading and lighting effects of her lifelike embroidery
Shen reportedly used more than 100 different coloured threads to achieve the shading and lighting effects of her lifelike embroidery.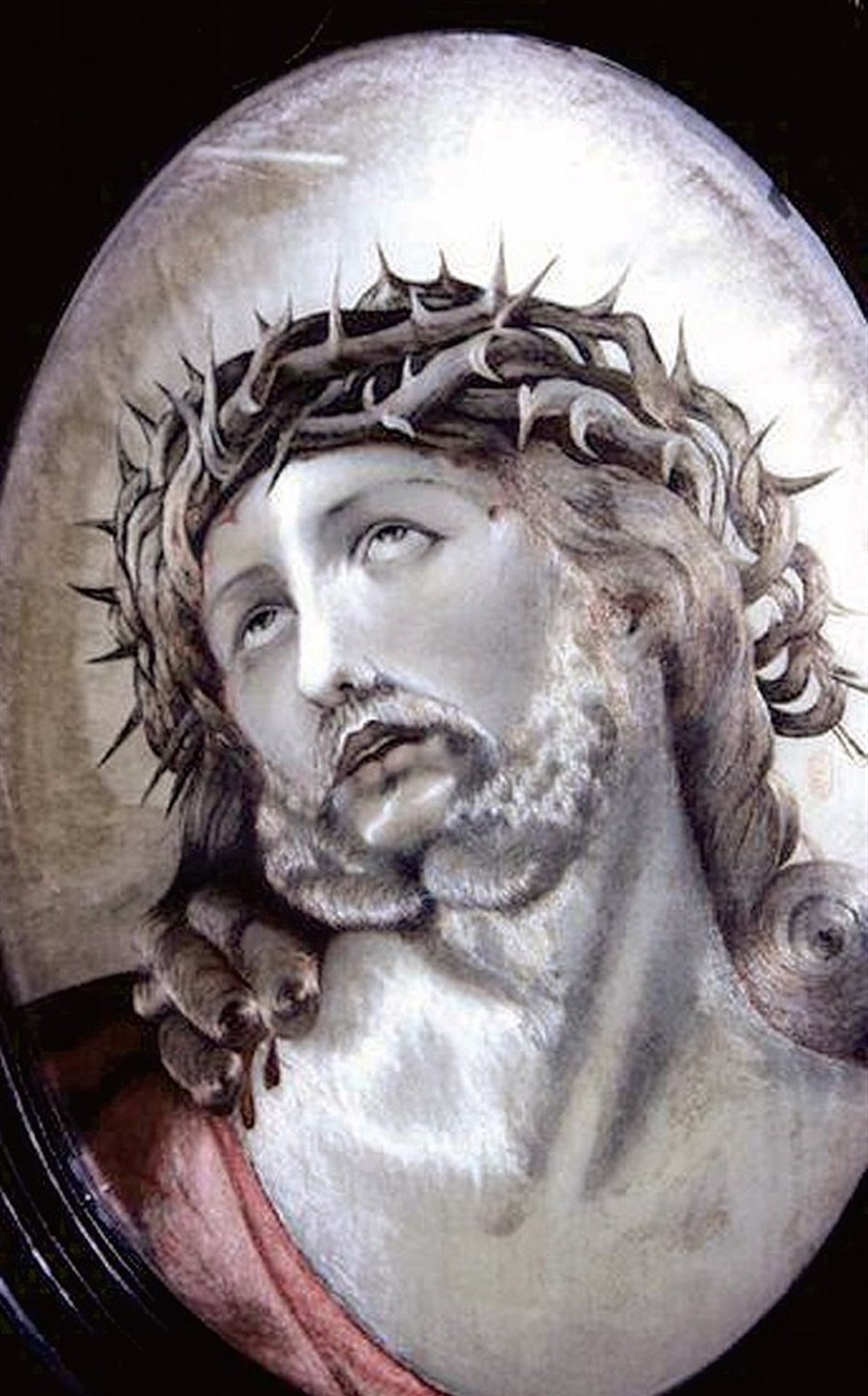 Shen embroidery has been given by China as a state gift on five occasions in modern times.
After Obama received his 2009 embroidery – which reportedly took three artisans four months' work to complete – the country also presented silk portraits to Belgium's then-king Albert II and queen Paola in 2011; Russian President Vladimir Putin (2013); King Philippe of Belgium (2014) and Kolinda Grabar-Kitarovic, President of Croatia (2016).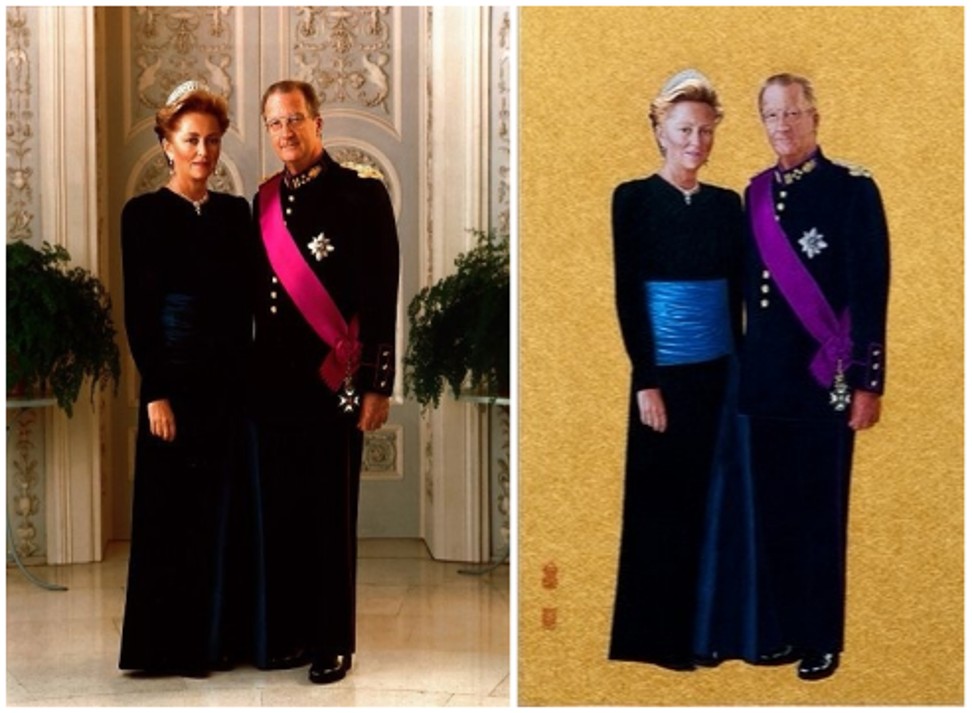 4. Liquid gold – Moutai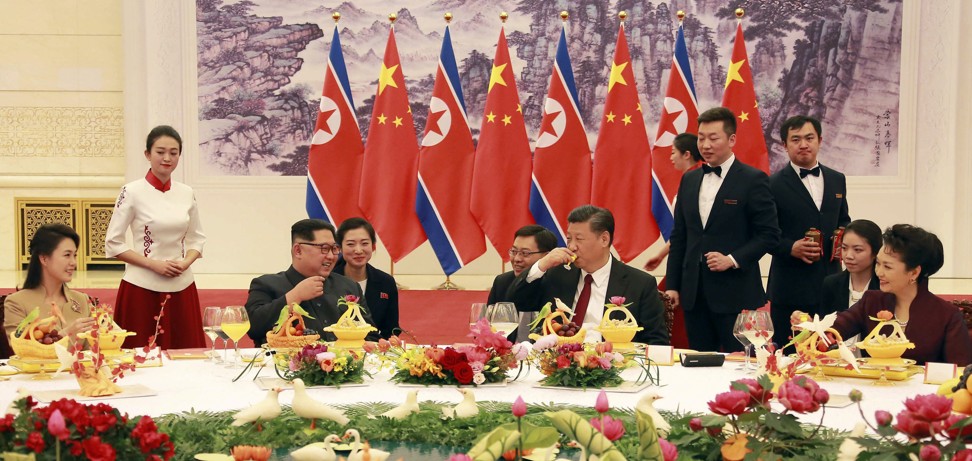 Footage released by North Korea's state-run television station Korean Central Television on March 29, reveals that China's President Xi Jinping presented an array of luxury gifts to North Korea's leader Kim Jong-un during his visit to Beijing last month, including a giant cloisonné vase, a set of red cloisonné tableware and a white porcelain tea set.
However, it was the 11 bottles of vintage Moutai – China's national liquor produced by the state-owned Kweichow Moutai Company – which were presented to Kim that sparked heated discussion by people on Chinese social media.
Moutai, which is made from fermented sorghum, is named after the Guizhou provincial town in which it is produced.
Mao Zedong's favourite tipple is now a 1 trillion yuan company
Of the 11 bottles, five – all brown in colour – were produced before 1980, while the remaining six were distilled in the 1990s.
The older bottles were believed to have been so rare that the price of the whole set was worth an estimated 1.25 million yuan (US$192,000), according to a report on April 3 by Hong Kong's Apple Daily newspaper.
The liquor was also served during the official banquet held in Kim's honour at Beijing's Great Hall of the People.
The Moutai that was drunk by Xi and Kim, known as Aizui Moutai, was produced mainly in the late 1960s and early '70s, and is estimated to cost about 20,000 yuan per bottle. It is not available to ordinary Chinese consumers.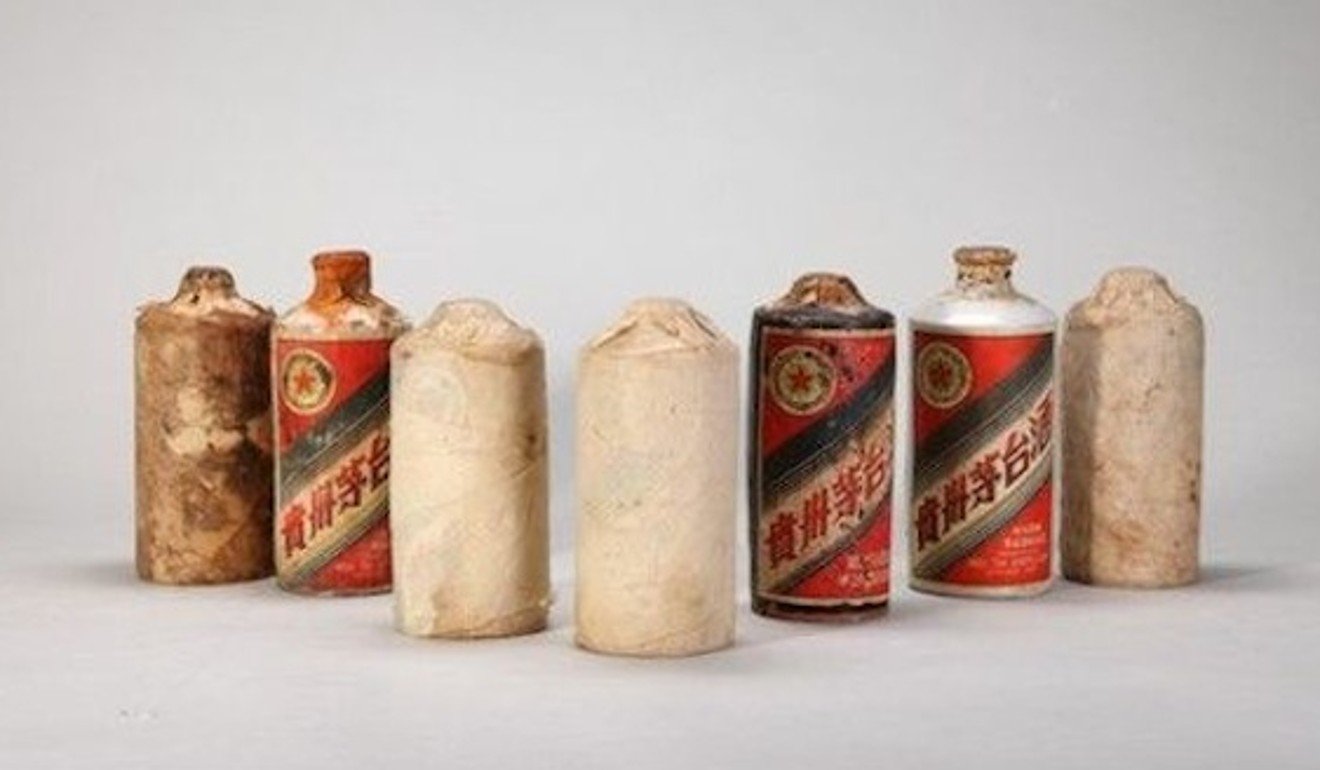 Previous foreign dignitaries to be offered Moutai by Chinese leaders include then-US president Richard Nixon and his US secretary of state, Henry Kissinger, who drank it during a state banquet during their visit to China in 1972.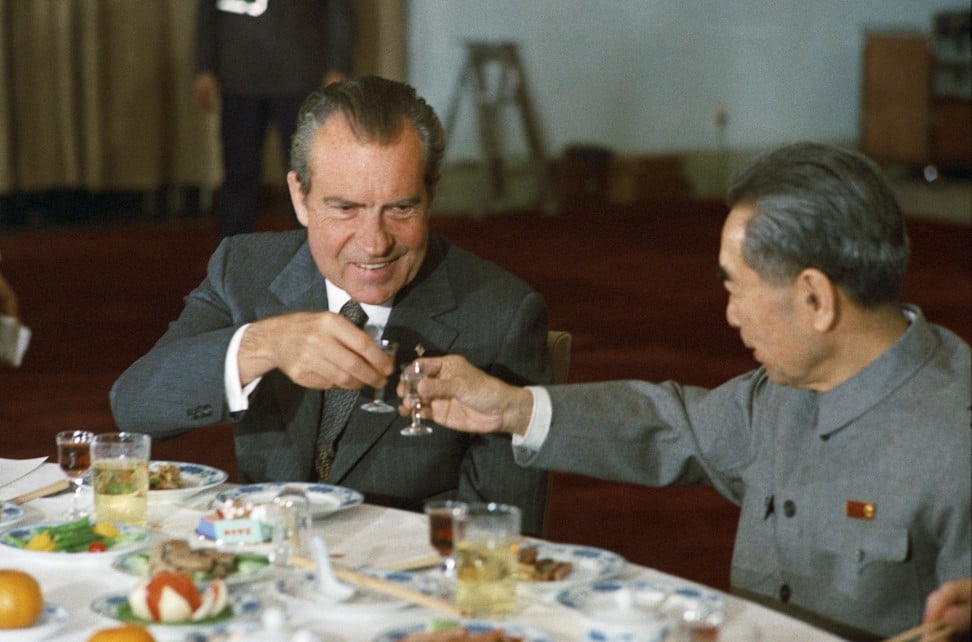 5. More than just words – Chinese calligraphy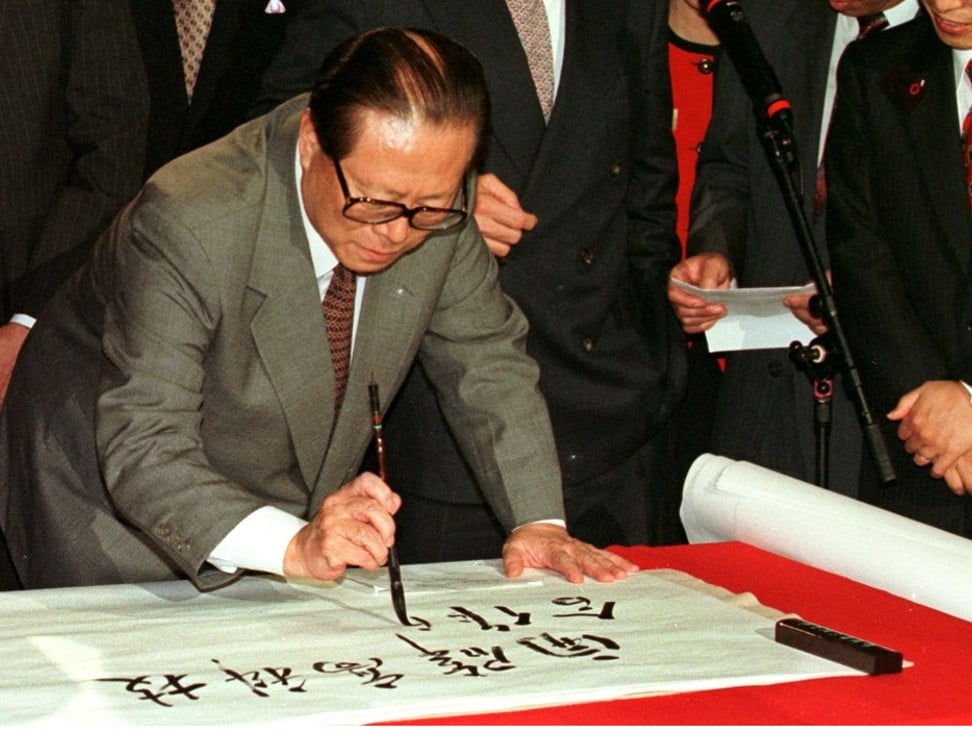 The importance of Chinese calligraphy lies not only in being able to produce beautiful handwriting, but also in the meaning and significance of the characters– usually from inspirational poems, proverbs or idioms – that have been written.
As a form of Chinese art with a long history, calligraphy is also one of the usual state gifts given to foreign leaders by China.
Five contemporary Asian ink artists to invest in
In April last year, Xi made an official visit to the US and met US President Donald Trump at his Mar-a-Lago estate in West Palm Beach, Florida.
It was the first time the two had met and, at the time, Xi presented a calligraphy scroll to Trump, which read: "A terrace nine stories high comes from baskets of piled soil; a journey of a thousand miles starts with a single step." (九層之台,起於累土;千里之行,始於足下)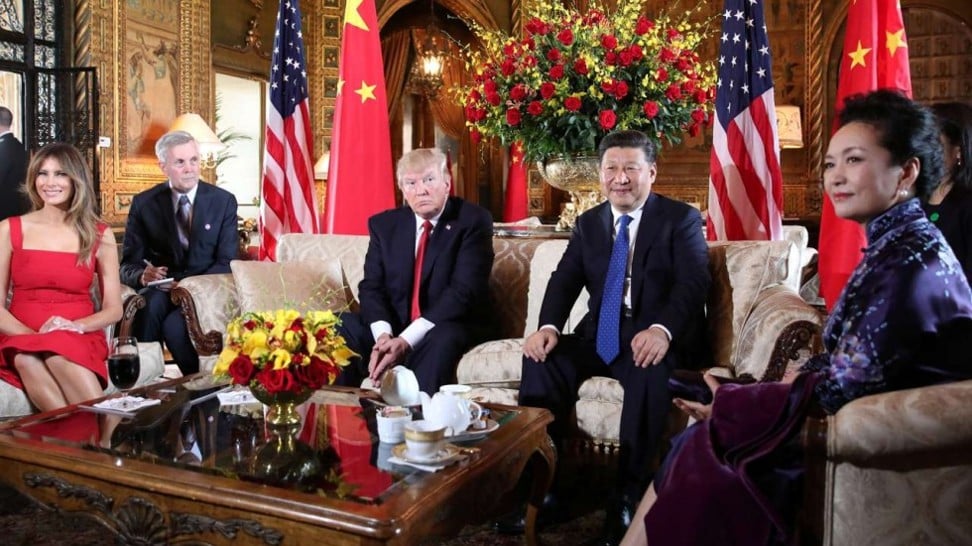 The proverb – words originally spoken by the ancient Chinese philosopher, Laozi – means that even the longest and most difficult ventures have a starting point; something which begins only with the first step.
Trump's predecessor in the White House, Obama, also received a gift of calligraphy from Xi's predecessor, Hu in 2009.
Yet, instead of a proverb, Obama was given an idiom made up of four Chinese characters – "guan hai ting tao" – which means "Watch the sea and listen to the waves" .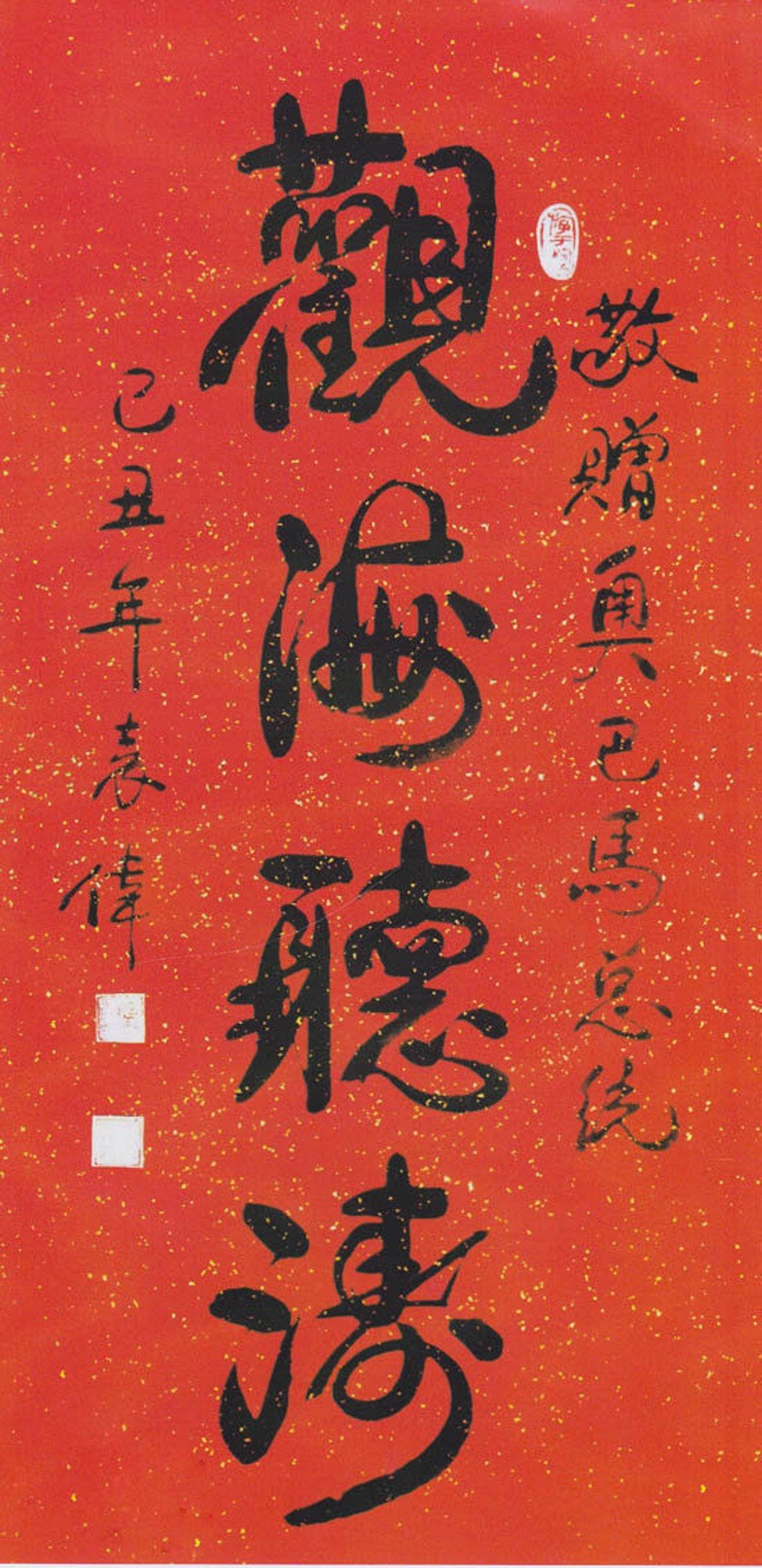 The interesting part about this idiom is the last character "tao", which is the same as the "tao" in Hu's name Jintao.
Therefore, some Chinese netizens interpreted the meaning of the gift as "Obama should watch China from across the sea and that he should listen to Hu".
In Chinese culture, calligraphy also reflects and represents a person's behaviour and level of refinement, and having beautiful handwriting is a highly regarded talent.
Taiwan master offers handwriting with a human touch
Hu and Jiang Zemin, China's president from 1993 to 2003, are both known for their talent at Chinese calligraphy.
Mao Zedong, the founder of modern China, former paramount leader Deng Xiaoping, and former president Li Xiannian were also all known for their skilful calligraphy.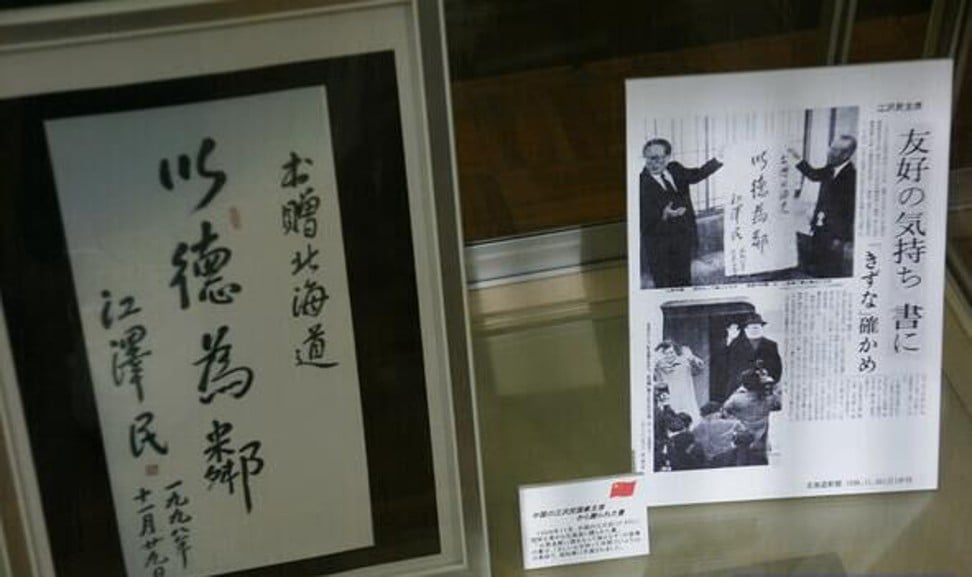 In 1998, Jiang visited Hokkaido in Japan and presented the local governor with an example of his Chinese calligraphy, with the four characters "以德為鄰", which mean "One should only make friends with a man of great virtue".