With so many delectable dining options throughout the month of May, you might need to put off any thoughts of getting into shape for summer.
New opening: Chifa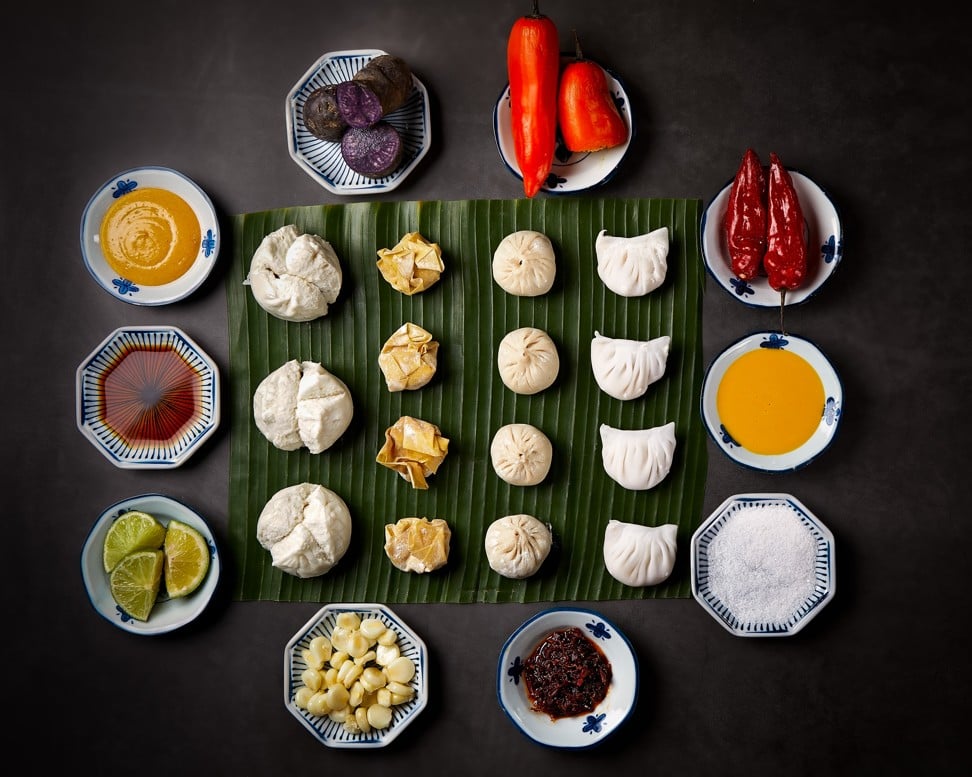 The latest dining spot to join the Pirata family is Chifa, a restaurant set to put Peruvian Chinese cuisine at the forefront of dining in Hong Kong. The restaurant highlights the history and the cross-cultural heritage of Chinese immigrants in Lima's barrio chino neighbourhood. The name Chifa is a Peruvian interpretation of 'chi fan', and an example of the cross-cultural relationship.
Where to eat in Hong Kong: 8 exquisite food experiences to warm your heart this February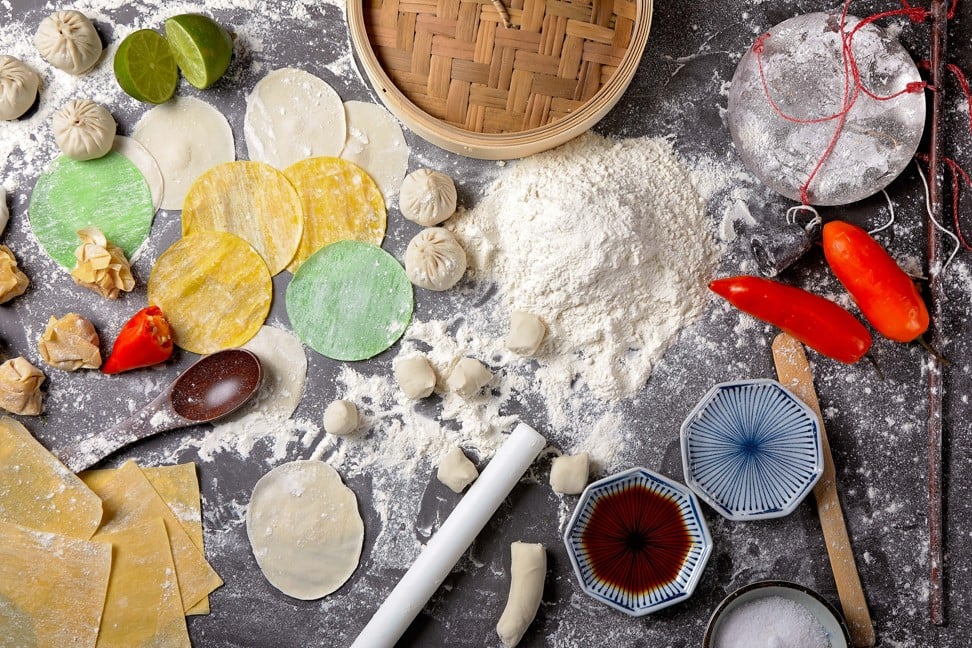 The restaurant features two zones: Bamboo Room with an open kitchen layout and no-reservations policy, and a Dumpling Room which allows for larger group table reservations. Handmade dumplings featuring Peruvian and Chinese flavours take centre stage at the restaurant, and are complemented by dipping sauces that feature spicy Peruvian chillies.
Opens: early to mid-May
Address: G/F, 26 Peel Street, Central
Where to eat in Hong Kong: December's new dining options
New opening: PONG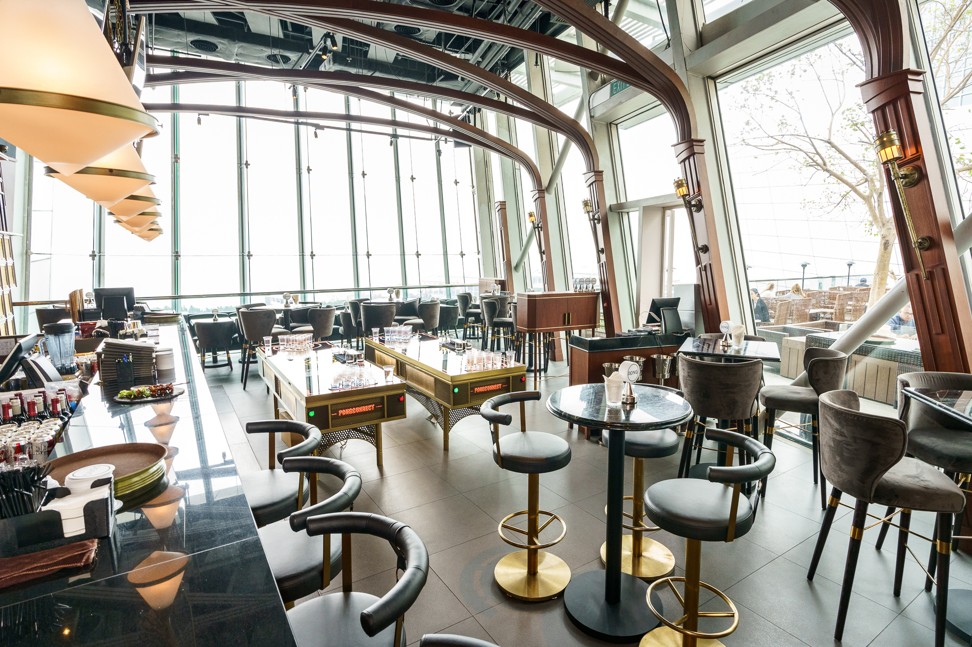 PONG, Hong Kong's first Cognac-themed bar is set to open on May 2. Signature cocktails include Secret Garden, a gin-based blend with flower syrups and decorated with rose petals, and WOW, a vodka-based drink with yogurt and cheese and topped with Xiang Piacha. Another featured signature cocktail is the Modern Sidecar, made with cheese and orange salt. The bar also features PONGConnect, a digital beer pong gaming system with over 100,000 players.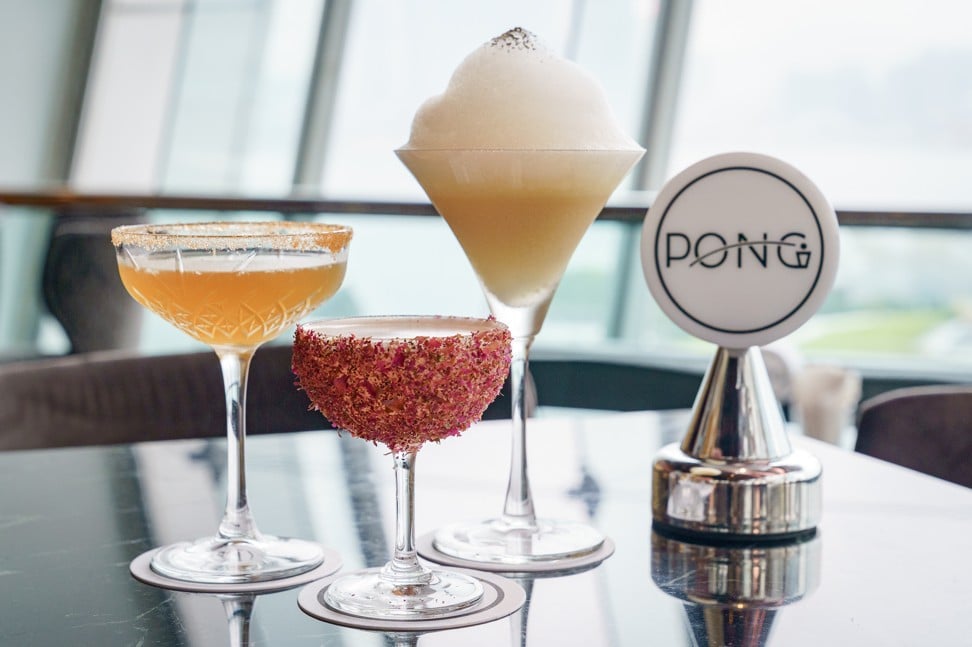 Opens: May 2
Address: Shop 4011, 4/F, IFC, 8 Finance Street, Central
Where to eat in November: Hong Kong's new dining options
New opening: Fukuro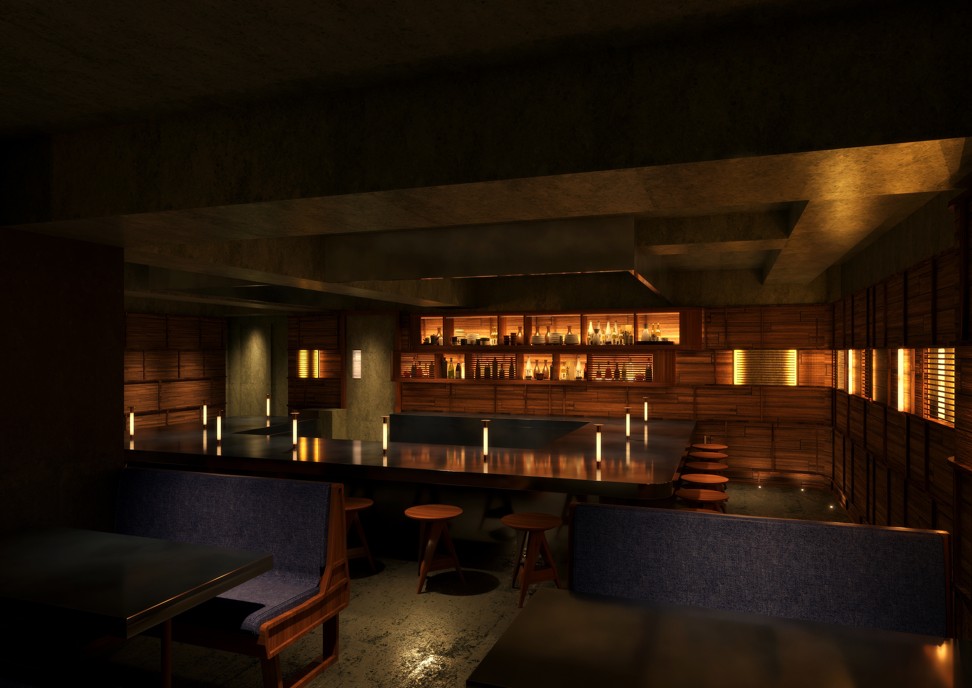 The latest restaurant to open under the Black Sheep Restaurants group is Fukuro, an izakaya set to open in May in the heart of SoHo. The name, Fukuro, means owls in Japanese, and is appropriate given its aspiration to become the go-to spot for late night owls. This is the 18th restaurant opened by Black Sheep Restaurants, and its 10th in SoHo.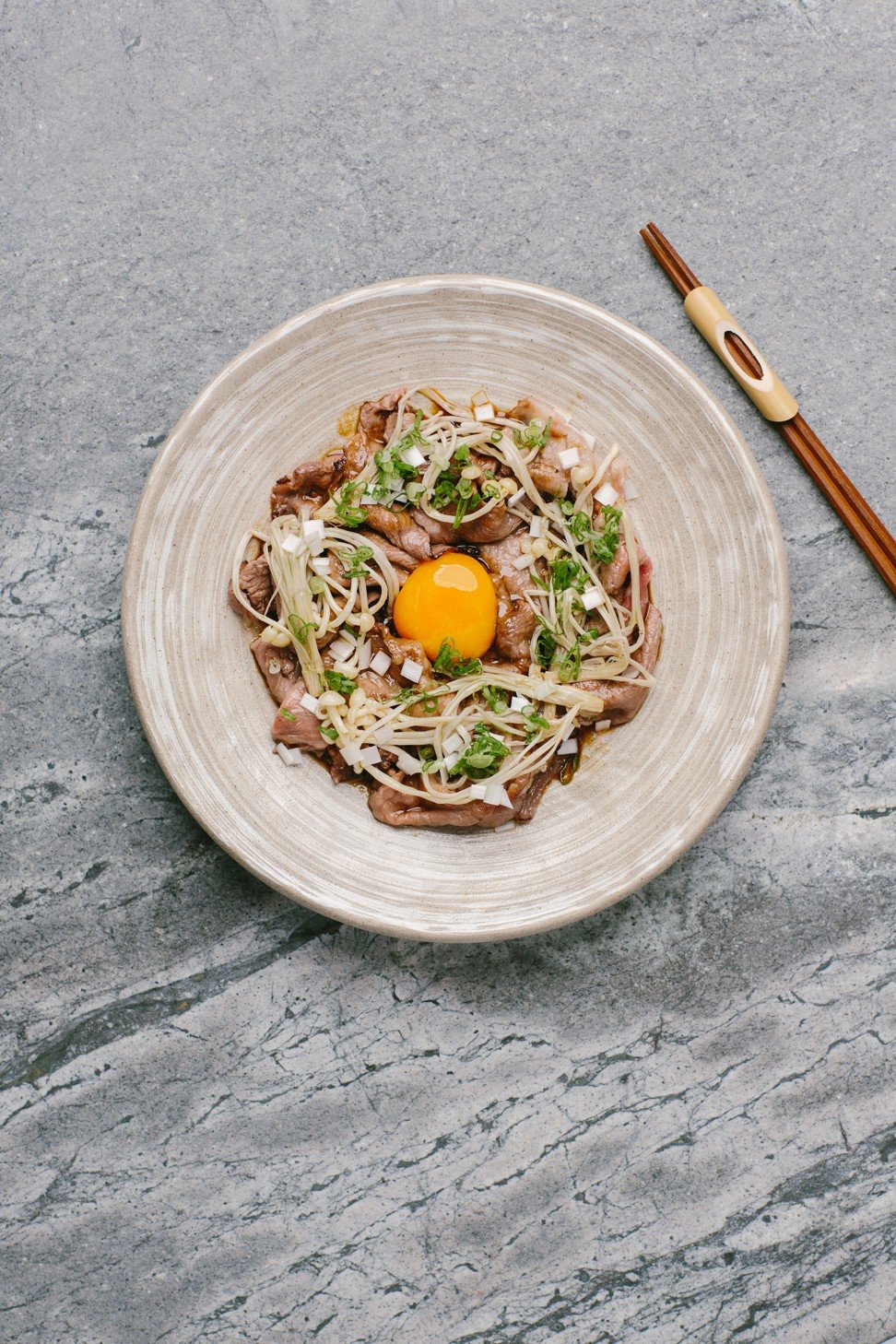 Heading the kitchen is Shun Sato, whose father also headed an izakaya. Sato brings his unique approach to the kitchen, with signature dishes like grilled octopus on potato confit with ginger soy, netsuke soy-braised local fish, and A4 wagyu sukiyaki topped with cured egg yolk and smoked negi onions. Wash it all down with whisky highballs, a staple at Japanese bars and izakayas.
Opens: mid-May
Address: 1-5 Elgin Street, SoHo
Where to eat in Hong Kong: January's new dining options
InterContinental Lobby Lounge x Sabon afternoon tea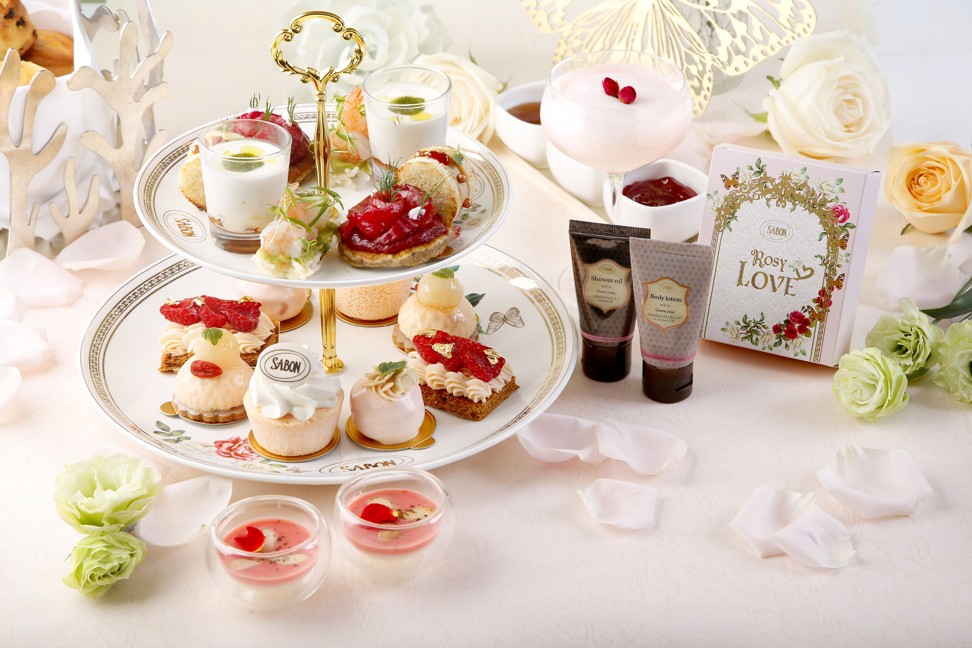 The Lobbby Lounge at the InterContinental is teaming up with Sabon to present a "Rosy Love" afternoon tea set for May and June. The tea highlights Sabon's new Rosy Love collection, inspired by its fan-favourite Green Rose fragrance.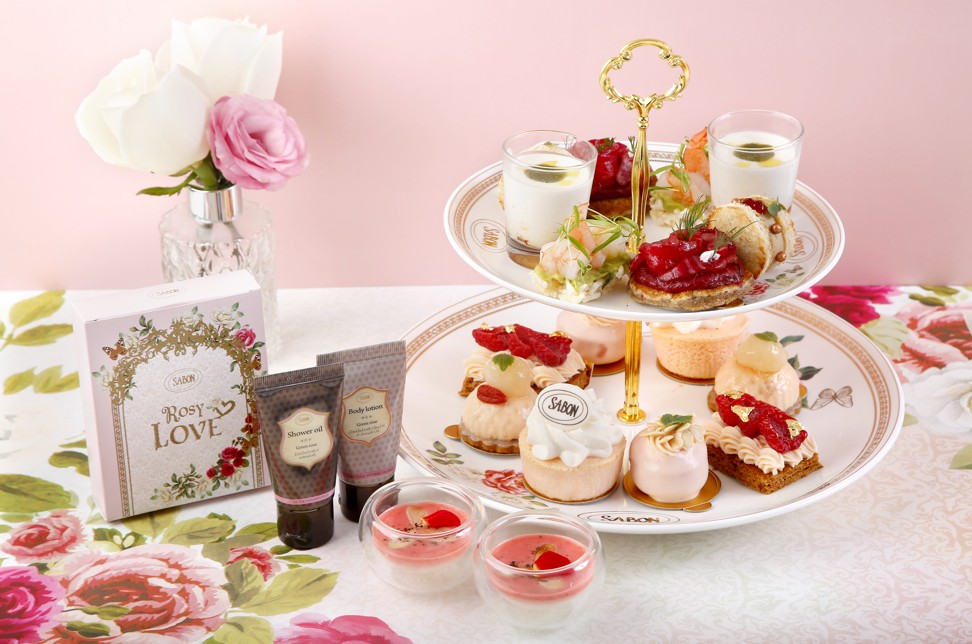 Items not to be missed from the tea set include gin fizz gravlax salmon on buckwheat pancake, rose cheese pudding with blossom orange flower whipped cream, pink rose petal cream with raspberry Napoleon, and lemon mousse and strawberry milkshake. Don't forget to try the Rosy Love mocktail, made with cucumber, rose syrup, lemon juice, cream, grenadine and 7-Up.
Date: May 1-June 30
Price: HK$668 for two people
Address: Lobby Lounge, InterContinental Hong Kong, 18 Salisbury Road, Tsim Sha Tsui
12 spots to try in October: Hong Kong and Macau's latest dining options
Ruby chocolate hits Hong Kong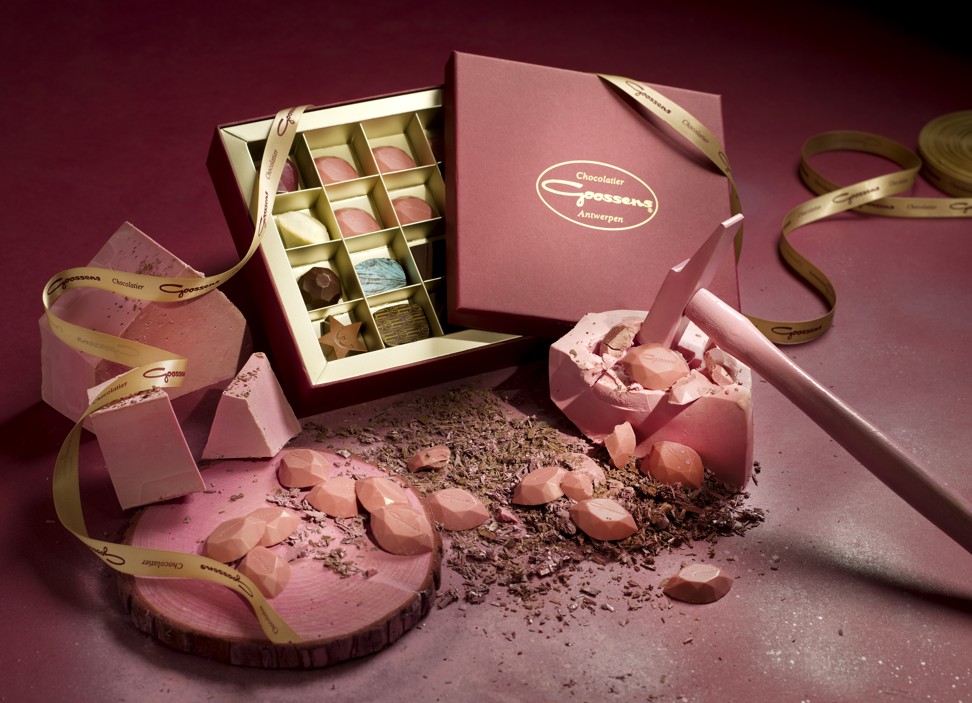 Here's something for chocoholics. Ruby chocolate is finally available in Hong Kong starting May 1, by way of Belgian chocolatier Goossens Chocolatier. The naturally pink-coloured chocolate, invented by Barry Callebaut, is marketed as the fourth type of chocolate (the other three being dark, milk and white) and is made from the Ruby cocoa bean, hence its name. Its biggest draw is its millennial pink colour, a shade that has gone viral on social media.
The ruby chocolate, dubbed Pink Marquise by Goossens Chocolatier and shaped to resemble a diamond, is available as part of the Pink Marquise gift box set. The box includes an assortment of chocolates, half of which is the Pink Marquise.
Dates: from May 1
Price: HK$500 per box
Address: Koffie D'Anvers Concept Store, Shop C01ab, Lab Concept, Queensway Plaza, 93 Queensway, Admiralty
Jinjuu x Tabasco 150th anniversary menu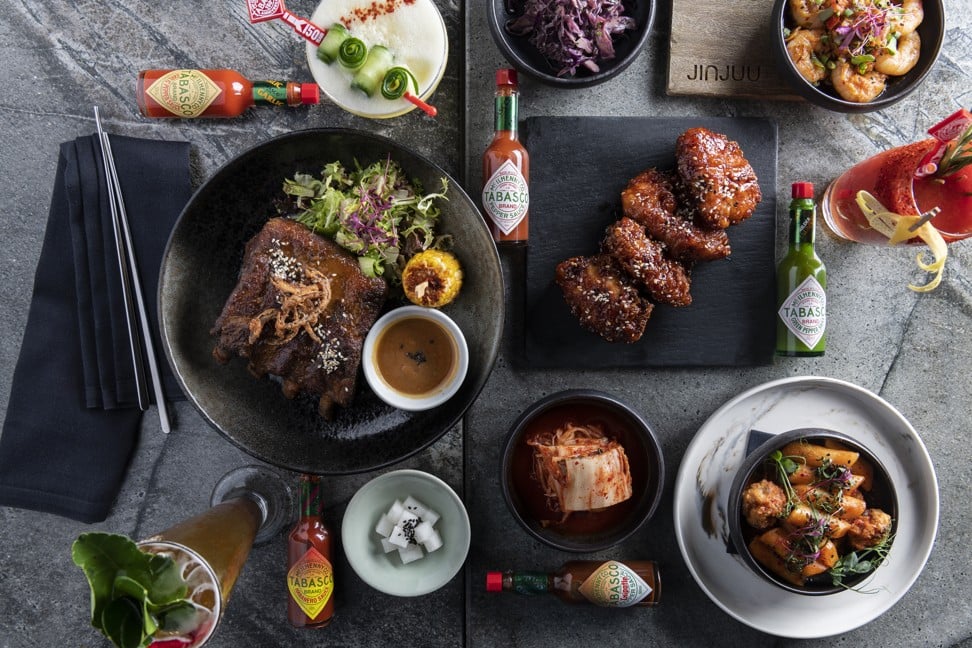 Tabasco is celebrating its landmark 150th anniversary this year by teaming up with chefs from around the world – including Judy Joo of Jinjuu. In Hong Kong, Jinjuu will be rolling out a Tabsaco-infused à la carte menu from May 7 to 21. On May 3, a special one night-only tasting menu will be offered, overseen by Judy Joo.
Highlights of the Tabasco-inspired menu include tteok bokki infused with Tabasco Chipotle sauce, sautéed king prawns with Tabasco Habanero sauce, Korean Fried Chicken (KFC) with Tabasco Green sauce, and US baby back ribs with the original Tabasco sauce. Also showcased are cocktails made with Tabasco sauces: Caesar Arrives at Jinjuu (Tabasco Habanero sauce), Meet Mr. Lada (Tabasco Chipotle sauce) and Big Bang (Tabasco Green sauce).
Date: Tasting dinner on May 3; à la carte menu from May 7-21
Price: HK$666 per person for the tasting menu
Address: UG/F, 32 D'Aguilar Street, Central
Where to eat in Hong Kong: Five of the best spicy hotpot restaurants
Enrico Bartolini returns to Spiga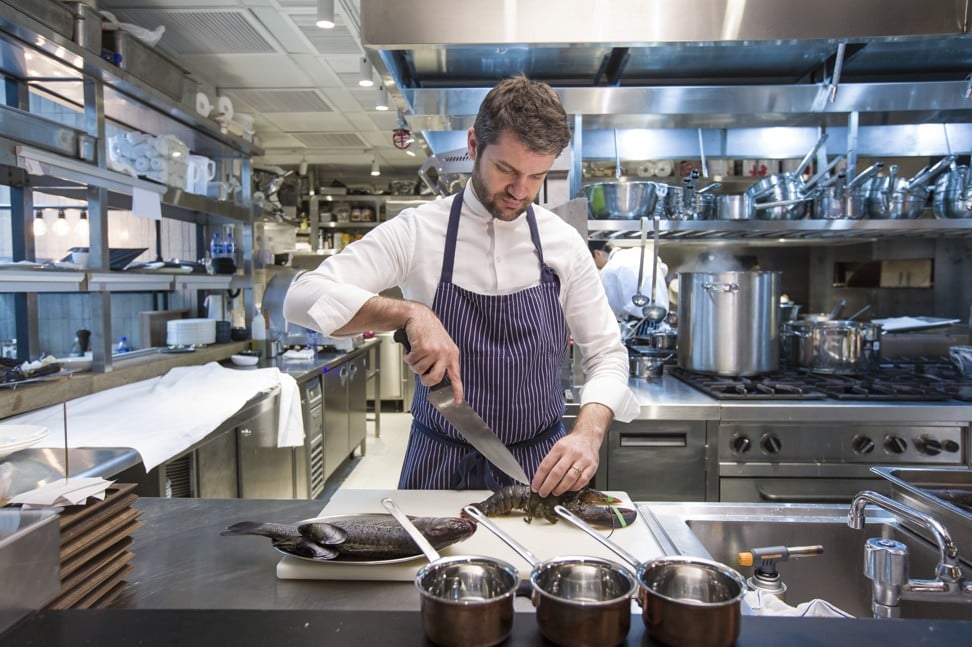 Enrico Bartolini (the youngest chef in Italy to be awarded two Michelin stars) returns to Spiga from May 2 to 5 to launch his new Taste of Italy tasting menu, available from May 3 to 17. Look out for spaghetti with smoked eel as well as beef tenderloin with artichokes, mint and licorice.
The high point of his stay is the Taste of Tuscany wine-pairing dinner on May 3, when the chef will personally present his four-course dinner. The dinner will feature dishes native to Tuscany, from the classic Cacciucco alla Livornese fish stew to suckling pig with beetroot purée, asparagus and Jerusalem artichokes. Dinner ends with a selection of Tuscan cheeses.
Dates: A Taste of Tuscany happens on May 3; Enrico Bartolini's tasting menu will run from May 3-17
Price: HK$788 per person for all menus
Address: 3/F, LHT Tower, 31 Queen's Road, Central
Six rules for eating dim sum like a Hong Kong pro
Yan Toh Heen pu'er tea lunch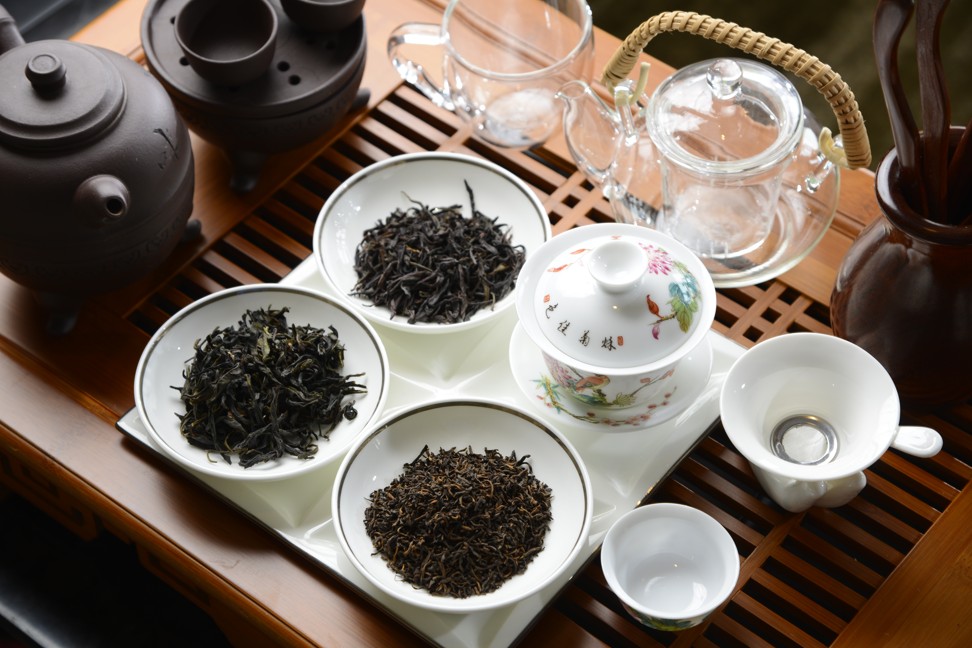 Wine pairings are so passé. InterContinental's Yan Toh Heen will present an eight-course Chinese Spring Tea Discovery lunch paired with two premier pu'er blends: Bing Dao Pu'er Raw (Spring Tea) and 30-year pure dry warehouse-aged pu'er. Yan Toh Heen's tea sommelier will explain the different tasting notes that differentiate each exclusive tea.
Thirty-year pure dry warehouse pu'er boasts leaves that come from a tree in Yiwu, Yunnan province, that is more than 100 years old. It is dark honey in colour, with a rich taste. The Bing Dao Pu'er tea uses tea leaves from the spring crop; it bears a closer resemblance to green tea and has a lighter taste.
Date: May 20-26
Price: HK$1,288 per person
Address: Lower Level, InterContinental Hong Kong, 18 Salisbury Road, Tsim Sha Tsui
Sergio Herman guest chefs at Le Pan
Le Pan is welcoming a guest chef for the first time, and the honour goes to Sergio Herman, who will join the restaurant from May 29 to 31. He will present his dishes for lunch and dinner for the three days; on the final night, Herman will be joined by Edward Voon of Le Pan for a one-off four-hands collaboration dinner. Highlights of the four hands degustation dinner include sea urchin with whelk, fermented bean and beurre blanc, and smoked Zeeland eel with dahl and masala.
3 of Hong Kong's hottest restaurants that are worth the wait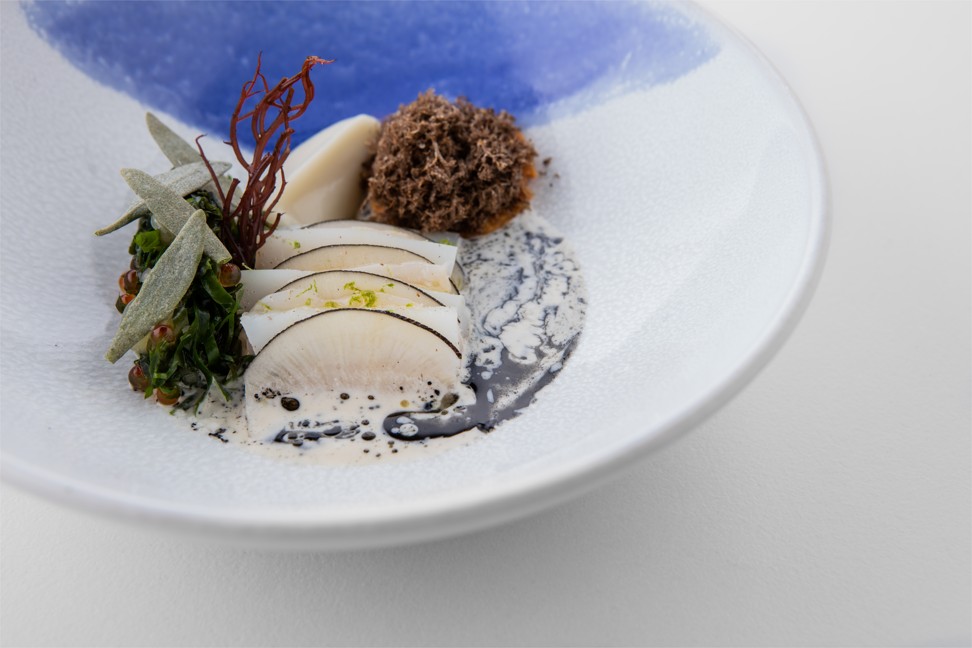 Herman boasts six Michelin stars: three for Oud Sluis, two for The Jane and one for Pure C Bar & Restaurant. He acquired his first Michelin star aged just 25, for Oud Sluis, his family restaurant. Herman is renowned for creating simple dishes containing sophisticated layers of flavours.
Dates: May 29-31; four-hands dinner on May 31
Prices: HK$1,080 per person for the 5-course lunch; HK$2,480 per person for the 8-course dinner; HK$3,880 per person for the 8-course 4-hands dinner on May 31; wine pairing options start at HK$880
Address: G/F, Goldin Financial Global Centre, 17 Kai Cheung Road, Kowloon Bay
Want more stories like this? Sign up here. Follow STYLE on Facebook, Instagram and Twitter