How US luxury brands conquered China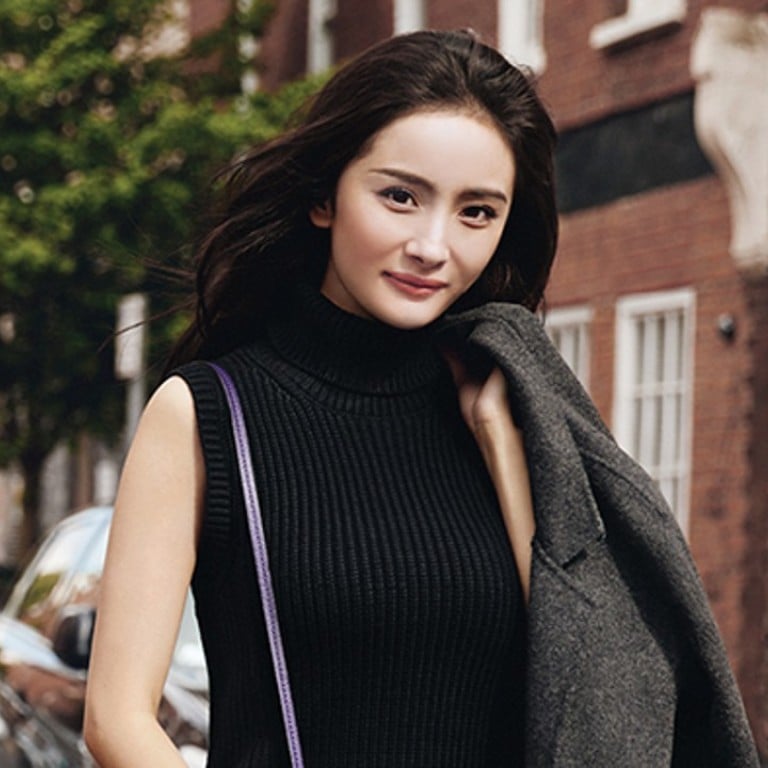 While there is no one-size-fits-all China market strategy, there appears to be five common approaches for US brands to reach Chinese consumers. Several US brands, including Tiffany & Co, Estée Lauder and Michael Kors, have made a name for themselves in China's growing luxury market. The Luxury Conversation Survey on US brands revealed clear adoration for various brands and travel destinations. How have they each achieved this?
Brand culture and heritage
Some luxury brands have become popular in China because Chinese people perceive them as being representative of a certain social status or lifestyle. One prime example is the classic Tiffany & Co, which has a similar reputation in China as it does in the US, seen as a legacy brand exuding class and grace. In 2015 China luxury research company Hurun found that Tiffany & Co. was Chinese HNW consumers' favourite American luxury brand and their third favourite jewellery brand.
While Tiffany is lucky enough to have a strong reputation to build off of, it smartly realised that, to maintain their status in China, they needed to embrace modern marketing methods. So far, Tiffany has focused on mobile marketing with both a highly developed WeChat account and their own platforms, including its popular "Engagement Ring Finder" app.
Relying on brand culture is not exclusive to classic legacy brands. When streetwear brands became huge in China in 2017 thanks to the popular reality contest The Rap of China, demand for NYC cult-classic SUPREME skyrocketed, especially after their collaboration with LV. Now, SUPREME is seen as the epitome of hip-hop fashion and owning SUPREME has become a must for trendy Chinese millennials.
Affordable lux
Affordable luxury brands have seen massive success among upper middle-class Chinese consumers who desire luxury products but don't yet have the budget for them.
Michael Kors is a leader in the accessible lux category, and is a very popular brand in China. Kors has achieved success by going all-in on China marketing and e-commerce. The savvy Kors China team goes where their target market is, constantly experimenting with new platforms and technologies.
Other US brands doing well in the accessible lux category include Kate Spade, Coach, and Tori Burch.
High-end brands can also take advantage of consumers' appetite for affordable lux by offering some lower-level prices point items in the China market. A recent example of this is Tom Ford lipsticks which had excellent sales in China last year. Luxury fashion might be too expensive for millennial consumers, but make-up, especially lipstick, is accessible and is something they can show off. Lower-priced items are essentially a gateway, a stepping stone to larger purchases in the future.
KOL and celebrity associations
If a product is loved by Chinese influencers and celebrities, there will be a natural trickle-down effect to Chinese consumers.
High-end cosmetics brands M.A.C. and Bobbi Brown initially became known in China because they were, and still are, very popular among professional make-up artists. Along with the rise of social media, many of these make-up artists and stylists have also become online influencers, amassing large audiences who turn to them for beauty advice. Because of this, both of these brands have become household names among Chinese females.
While those brands organically became popular among Chinese influencers, other brands have found success through formal partnerships with Chinese celebrities and influencers. One of China's most influential female actresses, Yang Mi, is a brand ambassador for both Estée Lauder and Michael Kors.
Occasionally, trends among Western celebrities and influencers will organically catch on in China. A recent example of this was Stuart Weitzman's over-the-knee boots which became very popular among Chinese consumers. Chinese fashion bloggers saw the popularity of Stuart Weitzman OTK boots among US fashion bloggers and started to share the product themselves.
However, brands should not expect this to happen. Don't automatically assume that celebrities who are popular in the US have the same level of popularity in China. Instagram is blocked in China and, although many young Chinese get around this using VPNs, the majority of Instagram influencers and Western celebrities who only use Western social platforms just don't have the same level of impact. Brands still hoping their Western campaigns can impact Chinese audiences would be smart to observe which Western fashionistas appear most in Chinese fashion blogs, for example Chiara Ferragni, the Beckham family, and Alexa Chung.
All-in China marketing strategy
While the other aspects are important, this is probably the most crucial. It's clear that US brands experiencing the most success in China have put a lot of effort into developing a local marketing strategy especially for Chinese consumers.
One of these brands is Coach, who was an aggressive early mover and a pioneer in the affordable luxury segment in China. It was one of the first luxury brands to enter China, partnering with regional and local distributors as early as 1998. It was also one of the earliest Western luxury brands to launch a flagship store on Alibaba's Tmall. Then in 2016, Coach closed its Tmall store and is now heavily pursuing a WeChat strategy. Alibaba Group is the owner of the South China Morning Post.
Over the past couple of years Estée Lauder has revitalised its brand image in China, targeting millennials who now contribute about 35 per cent to 40 per cent of its sales in China. A large reason for its success is that it did not try to adapt Western marketing messaging, and instead came up with new campaigns specifically for Chinese market. This seems to be quite effective – the Estée Lauder brand recorded a whopping 40 per cent growth in China in the fourth quarter of the 2017 fiscal year
Estée Lauder has a comprehensive China strategy encompassing e-commerce, social media, and mobile and digital marketing, achieving excellent results from their Tmall store and WeChat official account.
As mentioned above, Michael Kors is a trend leader, willing to experiment with new social media platforms and marketing campaigns blending online and offline. Late last year the brand ran a campaign on up-and-coming video app Douyin, becoming the first international luxury brand to do so. On top of that, Kors frequently collaborates with Chinese fashion influencers.
Focus on tourists
While it is ideal to have both an online and offline presence in China, US brands who don't have one yet shouldn't give up hope. Focusing on Chinese tourism is an excellent way to tap into the China market.
The US is a very popular travel destination and was ranked as the number three preferred international luxury travel destination on Hurun's The Chinese Luxury Traveller 2017 report.
Millennials, who make up 63 per cent of Chinese outbound travellers, love visiting the US. In fact, 29 per cent of Chinese millennial travellers have visited the US over the last 12 months. Hawaii, New York, Los Angeles, Las Vegas, Seattle and San Francisco among the top destinations for Chinese travellers. Some of these destinations have been involved in very smart WeChat travel campaigns.
Chinese travellers visiting the US love to shop, but it's important to understand their motivation for purchasing items abroad. Most often they purchase an item because it is cheaper or because it can't be found back in China. Chinese luxury travellers like to purchase cosmetics (45%), local produce (43%), bags and suitcases (39%), clothes and accessories (37%), and jewellery (34%). They are very familiar with famous shopping destinations such as Rodeo Drive, Bergdorfs, Bloomingdales, 5th Ave, etc. which is something that brands in those locations need to be taking advantage of. Macy's has been doing an excellent job working with Chinese travel influencers to promote itself as a must-do activity when visiting NYC. Luxury outlets are also very popular among Chinese travellers.
Besides providing convenient payment options such as Unionpay, WeChat Pay and Alipay, brands looking to attract Chinese tourists need to focus on growing brand awareness, and avoid relying on travel agencies to bring business.
The luxury conversation takeaways:
China is blazing a digital pathway. Luxury brands should capitalise on the integrated branding, marketing and sales offered by China's social media.
The digital eco-system of China is completely individual. What was done on Facebook and Instagram et al won't be applicable.
Chinese millennials are passionate about luxury. They want to be seen to identify with luxury brands. Their wish-list of US brands and also travel destinations depends on the story being told.
Get your shop in order. Over 90 per cent of Chinese luxury travellers want to use WeChat pay and AliPay.
Understand the culture! Don't make China decisions from a US HQ. Learn to be culturally appropriate.
Want more stories like this? Sign up here. Follow STYLE on Facebook, Instagram and Twitter
This article originally appeared in The Luxury Conversation.

Brands including Coach, Tiffany & Co., Estée Lauder and Michael Kors have become popular in China by working on Chinese online platforms and working with Chinese influencers