United States Senator Bernie Sanders called out Amazon CEO Jeff Bezos on Twitter – comparing the executive's wealth to that of a typical worker at the e-commerce company, who makes a little over US$28,000.
While Bernie Sanders may have been making a point on Tuesday about employees' wages, Bezos' annual salary is likely to be much smaller than what most people might expect.
Amazon CEO Jeff Bezos' lavish US$23 million Washington mansion
Sanders tweeted: "Amazon founder Jeff Bezos' wealth increases by US$275 million every single day. Meanwhile, Amazon workers have to rely on food stamps and public assistance just to survive."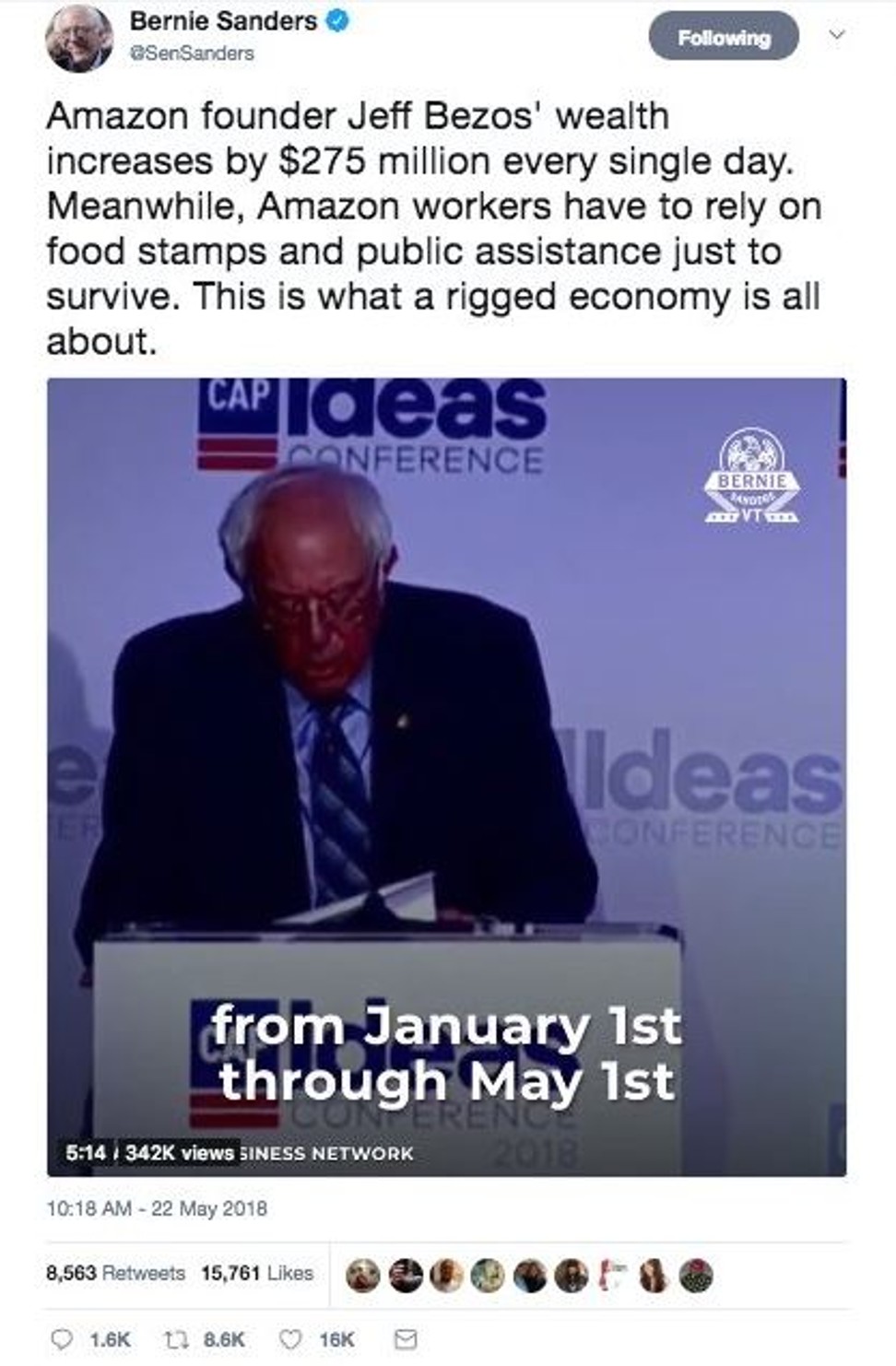 Though Bezos owns one of the largest technology companies in the world and earned the top spot on the Forbes 2018 richest people list, his annual salary is US$81,840 according to Bloomberg.
Much of his wealth comes not from his salary but from the Amazon shares that he owns.
Bezos holds 78,893,033 shares or 16.3 per cent of the shares outstanding.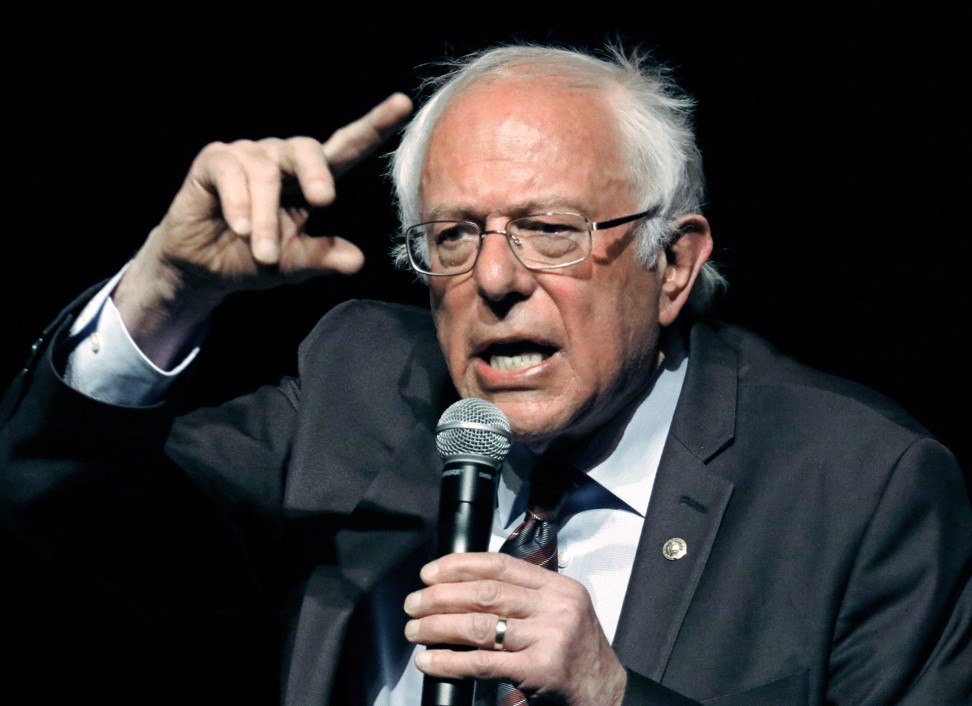 While the figure is more than double what the typical Amazon worker makes, Bezos' annual salary is not as much as what a typical doctor or US congressman makes in a year.
In 2017, primary care doctors earned US$217,000, according to the 2018 Medscape Physician Compensation Report.
How Jeff Bezos became the richest person on the planet
US senators earned an annual salary of US$174,000 in 2017.
The average household income in the US is about US$59,055, as of January 2018, according to estimates made by Political Calculations.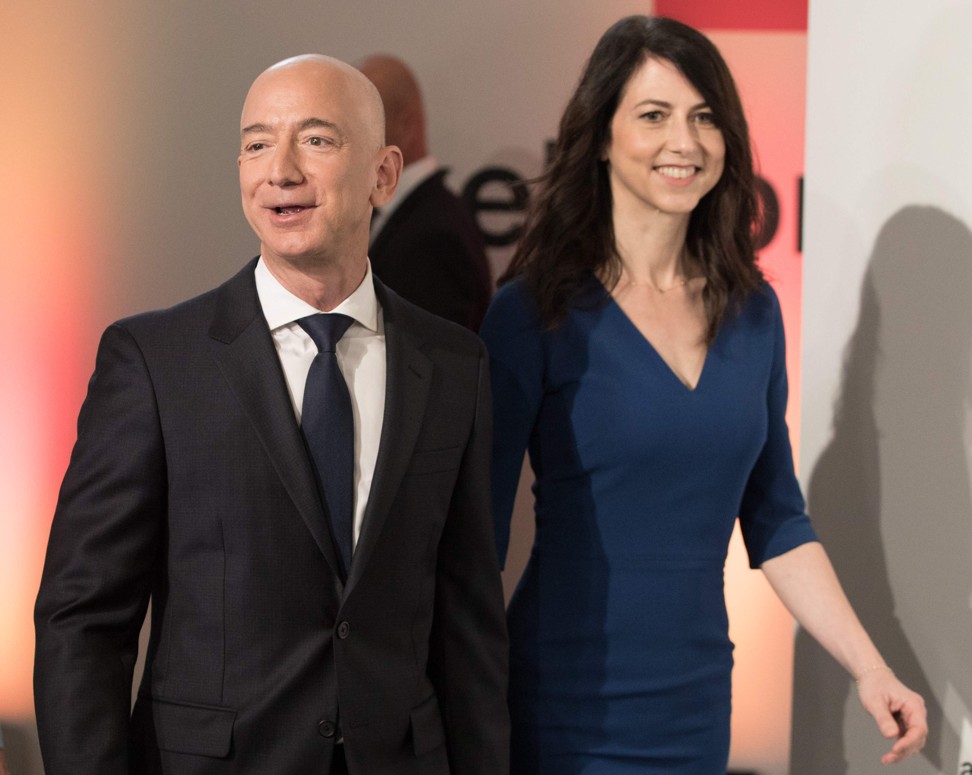 That is not to say that Bezos is not wealthy or that Amazon workers are – or are not – treated fairly. Sanders' claim that Bezos' wealth increases by US$275 million every day was backed by an article published by news website, Money, that came up with the estimate using figures on the Bloomberg Billionaires Index.
However, Bezos' US$130.8 billion net worth is tied up in stock, and his wealth increases as long as Amazon's share price increases.
Over the last three years, Amazon's share price increased by more than 272 per cent.
Want more stories like this? Sign up here. Follow STYLE on Facebook, Instagram and Twitter
This article originally appeared on Business Insider.