Fashion is not just all about the beautiful faces and sexy models (and, well, OK, the clothes).
Many of the world's leading fashion houses remain successful – and relevant – in today's rapidly changing modern age thanks to the reinvigorating efforts of younger members of the family-run businesses.
These heirs, who possess intelligence and good looks, have been paving the way for their firms' continuing success – and also setting social media channels alight.
Here are five names you need to know – if you have not heard of them already.
Prada Tower at Milan Design Week 'explores effect of space on art'
1. Alexandre Arnault
A post shared by A.A (@alexandrearnault) on Jan 16, 2018 at 7:00am PST
From helming jet-setters' favourite luggage brand, Rimowa, to pushing LVMH's rapid transformation to the forefront of the digital age, the son of LVMH chairman Bernard Arnault is already making his mark in the fashion and luxury realm at the age of only 26.
Apart from that, did we mention he plays the piano like a world-class impresario too?
LVMH's luxury luggage brand Rimowa to expand beyond suitcases
2. James Ferragamo
The handsome James Ferragamo, a third-generation member of the Italian leather goods and fashion house Salvatore Ferragamo, definitely has more than smouldering looks that kill.
The grandson of Salvatore once cut his teeth on the shop floors of Ferragamo boutiques (how humble does that make him!) and at the investment bank Goldman Sachs, and has an MBA under his belt, too.
3. Edouard Meylan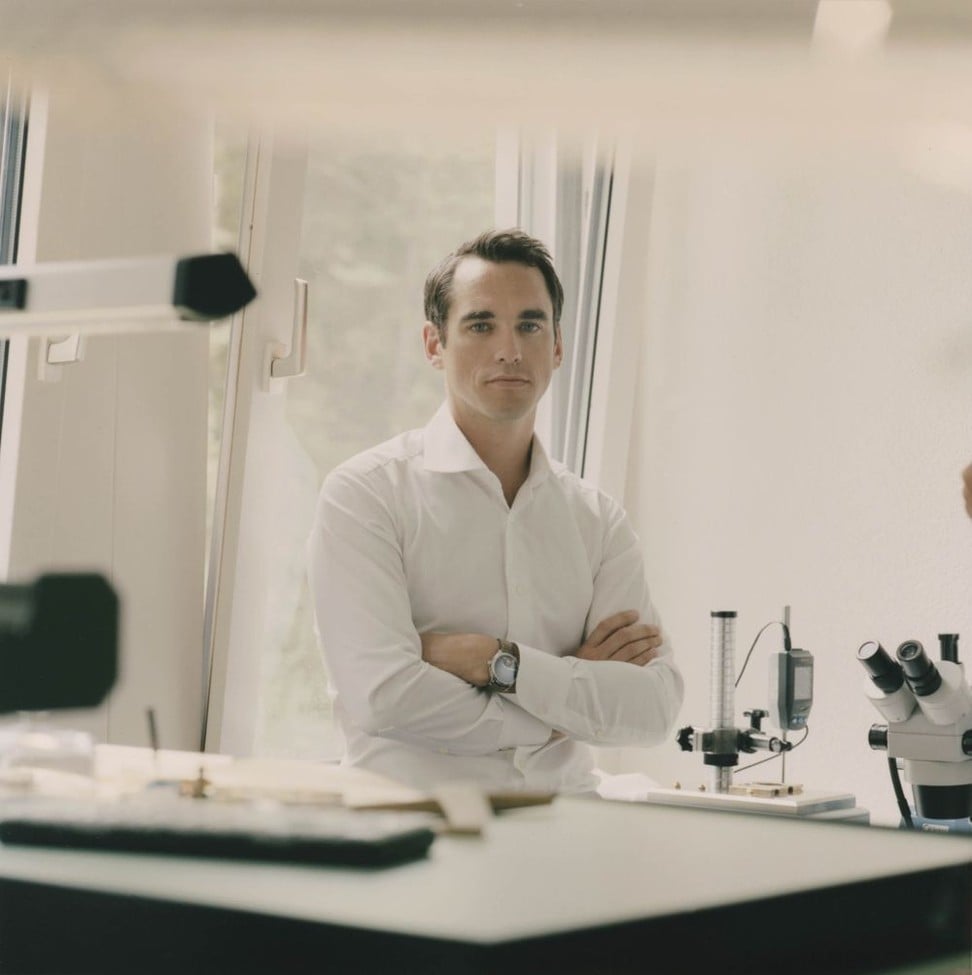 Edouard Meylan's quiet good looks match the Swiss watchmaking legacy of his family.
His father, Georges-Henri, was the CEO of Audemars Piguet before he placed his bets on the Swiss artisanal watchmaking heritage house, Moser.
These days, the dashing young CEO of H. Moser & Cie is busy putting modern grooves into the family-run company, which has been in existence since 1828.
5 tourbillons that stole the spotlight at this year's SIHH
4. Lorenzo Bertelli
Never has a rally driver in a suit looked this hot.
Lorenzo Bertelli was a professional rally driver before finally stepping on the brakes and joining the Prada group to assist his parents – billionaire mother Miuccia Prada, the Prada heir and fashion designer, and businessman father Patrizio Bertelli, CEO of Prada.
He has since been hailed for his efforts as one of the chief successors to his mum and dad's powerful Prada legacy.
5. Andrew Lauren
A post shared by PETRUS (@petruswills) on Sep 26, 2017 at 1:37pm PDT
Andrew Lauren, the son of Ralph Lauren, is a hot film producer – he produced the 2013 romantic comedy The Spectacular Now, natch – and also a part-time model for his father's eponymous fashion powerhouse.
There is no news of him taking over the reins just yet, but we are definitely staying tuned to the family saga's latest twists and turns.
Want more stories like this? Sign up here. Follow STYLE on Facebook, Instagram and Twitter