Gucci's creative director, Alessandro Michele, references everything from Victorian glamour to exotic chinoiserie, '70s rock 'n' roll and '90s hip hop in his kaleidoscopic universe.
And, it is his ability to distil all these seemingly schizophrenic references into something coveted that has made him one of fashion's wunderkinds and earned him the moniker of "fashion's alchemist".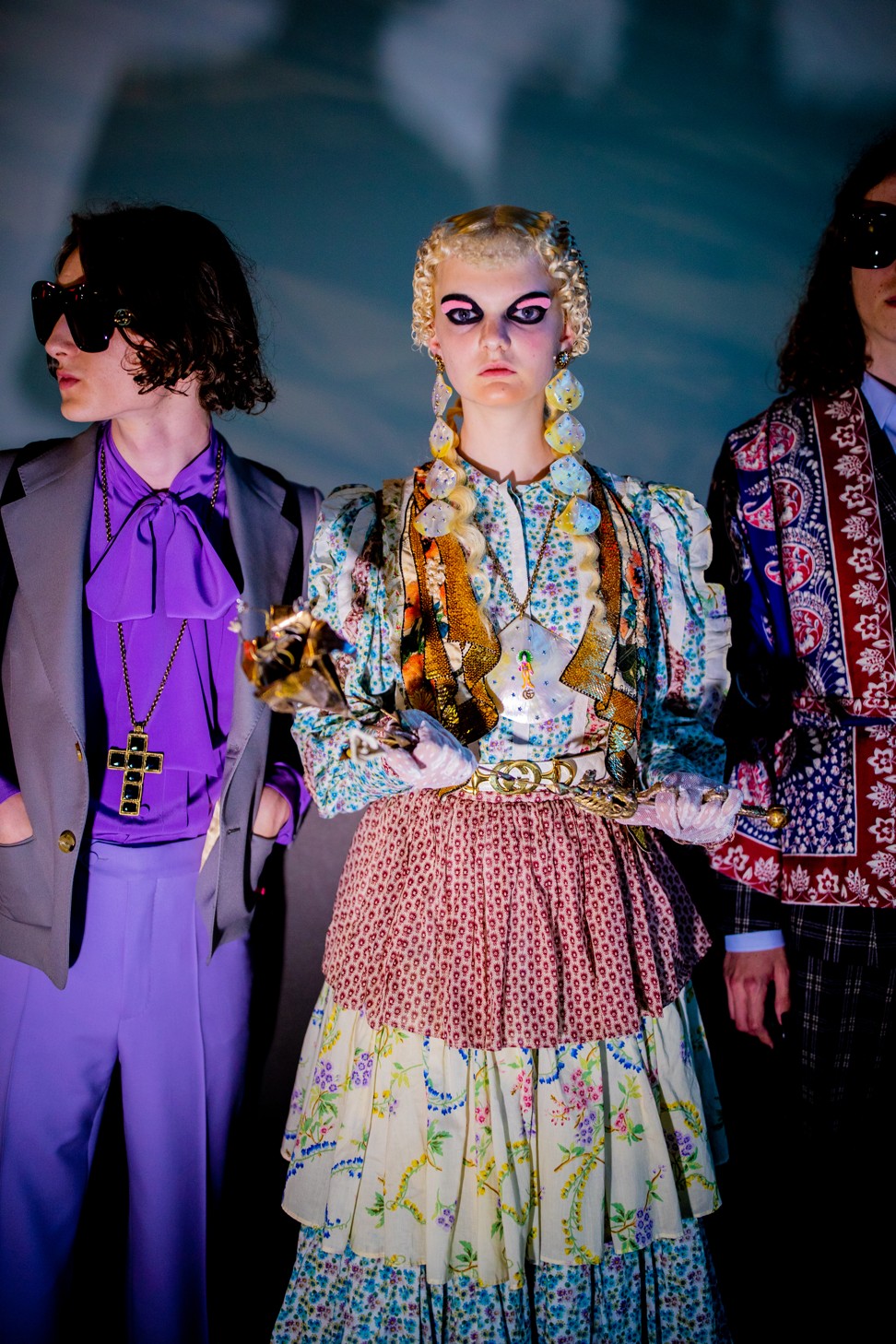 "I have a lot to say, so it's not enough to use just one language, one shape or one face to say it," the 46-year-old designer says. "It's not a sentence, it's a book. It's not a note, it's a song." We are meeting in Arles in the south of France where Michele has just held his resort show, an eerily beautiful canvas of fire and flames set in an ancient Roman burial ground. Consistent with Michele's usual modus operandi, all sorts of references clash in the collection. Take for example, the Roman heroine holding a golden rose, the '70s disco star enveloped in GG logos, and whimsical prints paying tribute to the video gaming culture of the '80s, from Sega to Disney's "Three Little Pigs".
A beautiful piece is for everybody. I don't like to draw a line between what you can and cannot wear.
Through his luxury lens, the iconic motifs are mixed and distilled into elaborate outfits infused with streetwise elements for an aesthetically distinguished yet commercially sound collection.
Gucci's pre-autumn 2018-19 collection pays homage to Rome
"For this show, I was trying to create this fire [from which] a new generation emerges to break the rules and grow something new," he says. "I also wanted to focus on the notion of beauty. It's about personality. That's why I love to create [styles] that look pretty together but are individually [beautiful] in different ways."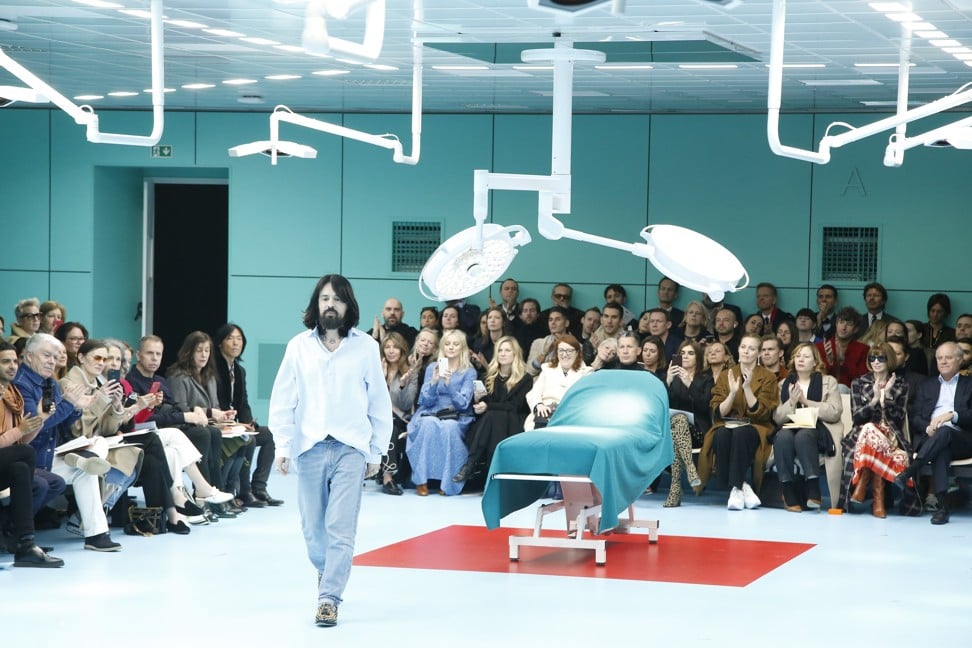 Since Michele took over the design helm in 2015, he has steered Gucci towards a new direction which is different from the aesthetics of his predecessor, Frida Giannini. Michele, who was tapped by Tom Ford to join the brand in 2002, has put a contemporary spin on the signature Gucci motifs, from the GG logos to the green-and-red web. He has also energised the brand's iconic archival styles with his modern reinterpretations.
The results are "it" accessories, such as the Princeton slippers and Dionysus handbags, that have been immediately snapped up. His ready-to-wear collections – emblazoned with logos, slogans and prints of floral explosions – have swept millennial customers off their feet.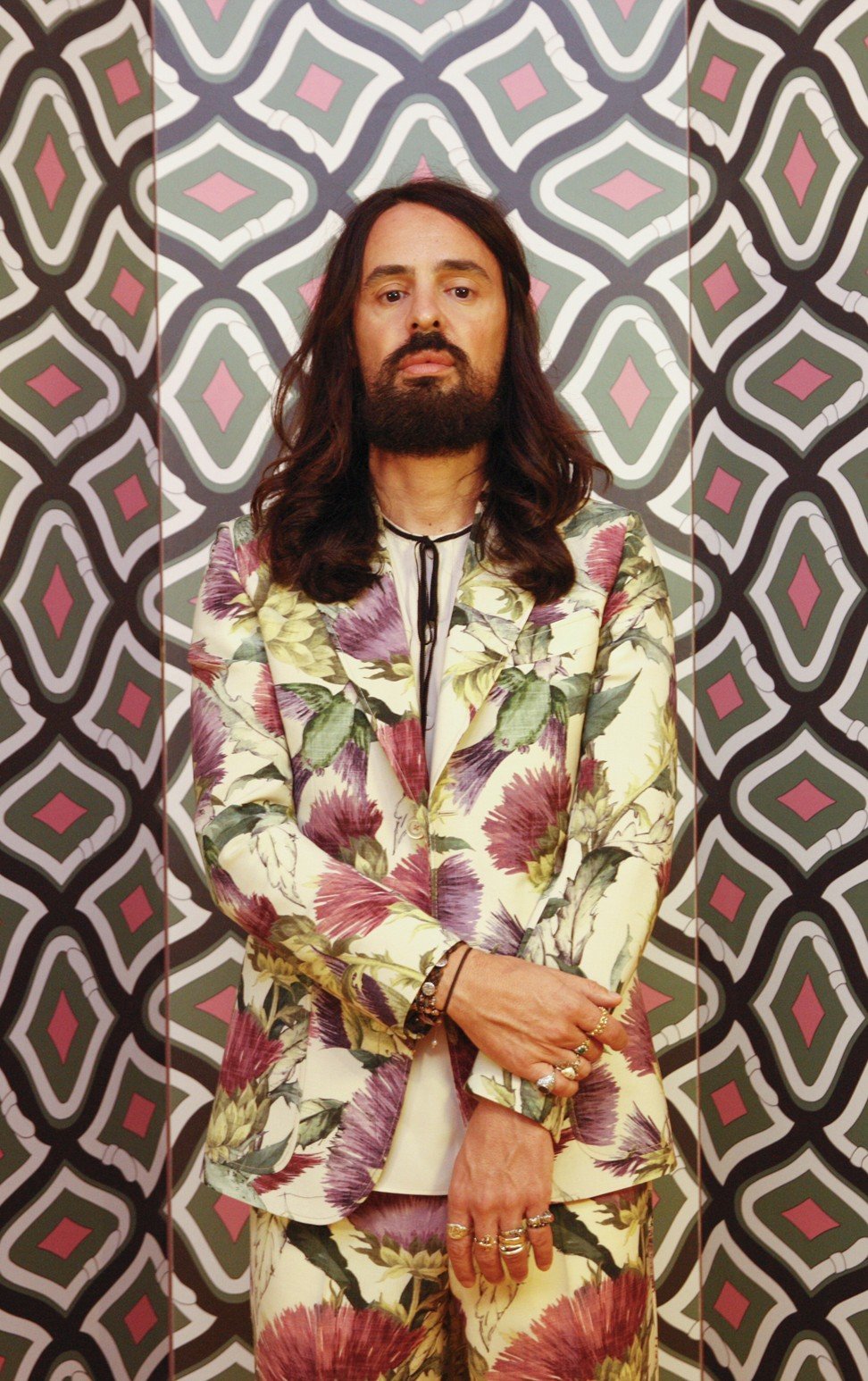 Other than his decadent mixture of references, what sets Michele aside from his competition is the continuity in his collections: the familiar dark undertone, the retro-esque aesthetics and the haunting beauty.
Harry Styles is the new face of Gucci's men's tailoring campaign
"It's my aesthetics," he says. "You can be one thing today, something else the next day just for the business. I feel it's an old-fashioned idea that you have to change every season. You have to build your look." He adds: "I'm like a thief of the granny wardrobe. There's always something from the past that can match in a beautiful way with something new."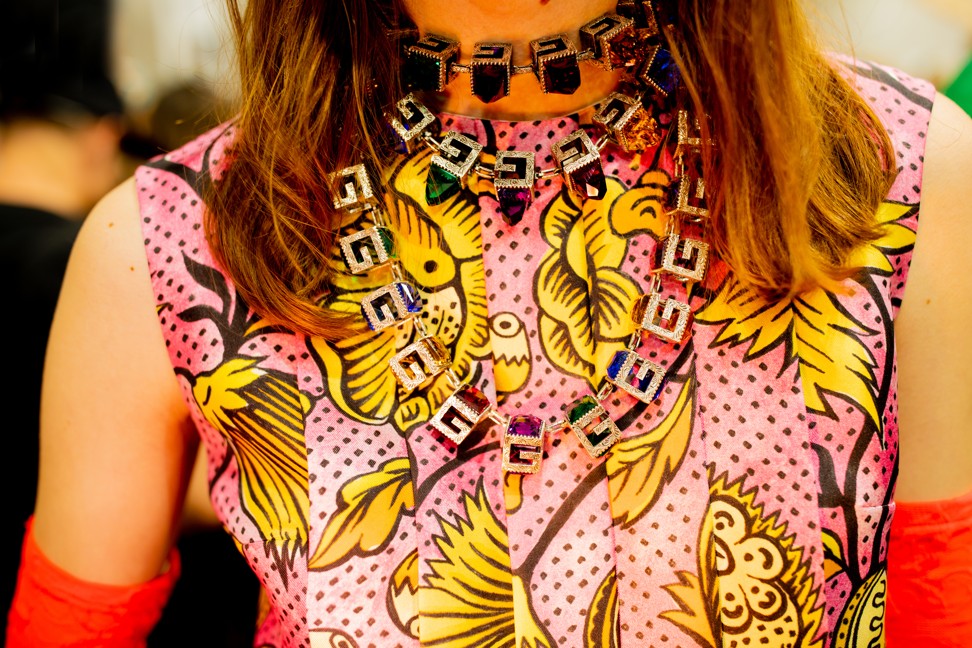 Michele, in a simple white T-shirt, and shorts matched with a pair of worn-in cowboy boots from his previous resort collection, is perhaps the best demonstration of his idea of mix-and-match. "A beautiful piece is for everybody. I don't like to draw a line between what you can and cannot wear."
By all accounts, Michele's philosophy is being embraced by his fans. Mix-and-match has become a ritual adopted by many of his followers, who are adding in- and off-season pieces to their Gucci wardrobes.
Michele's reference points might come from the past but he is not one to dwell on his legacy.
How Gucci reimagined Renaissance art for 'Utopian Fantasy' designs
"If you want to keep the brand alive, you have to keep the story alive, the story of a very creative Italian family," he says.
"Now we need to talk to the contemporary audiences, so the [classic] symbols need to evolve, to [filter through] my way of thinking, to be translated and to enter a new era. To me, it's fashion."
During Michele's three-year-tenure at Gucci, the maison has gained exponential financial growth. Just the past quarter, the brand's comparable sales rose 49 per cent year-on-year, with online sales more than doubling.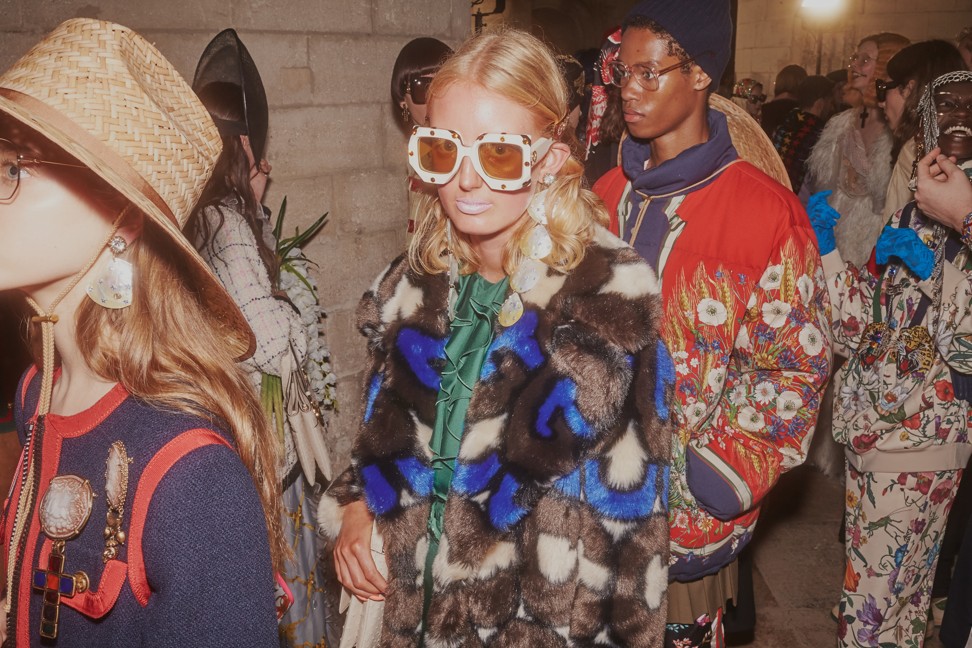 The millennial generation has been the biggest driving force behind Gucci's rapid growth and it is a demographic that fascinates Michele. "They don't project the future as much as our generation did, so they [tend to just be]themselves and express their views [more freely]," he says.
I also wanted to focus on the notion of beauty. It's about personality. That's why I love to create [styles] that look pretty together but are individually [beautiful] in different ways.
The reason Michele's message resonates with the young generation has much to do with his inclusive creative process, his different references and his democratic mindset. He has populated his "Gucci tribe", his group of like-minded fashionistas, with different colours, sexual orientations, and cultural backgrounds from all corners of the world.
"I think that's why they feel represented. Although they are all different, they want to belong to a 'mix-and-match' community," he says.
EXO's Kai lights up Gucci's Resort 2019 show
"The brand is really inclusive. There's more than one voice and more than one song. I think it means a lot to this generation."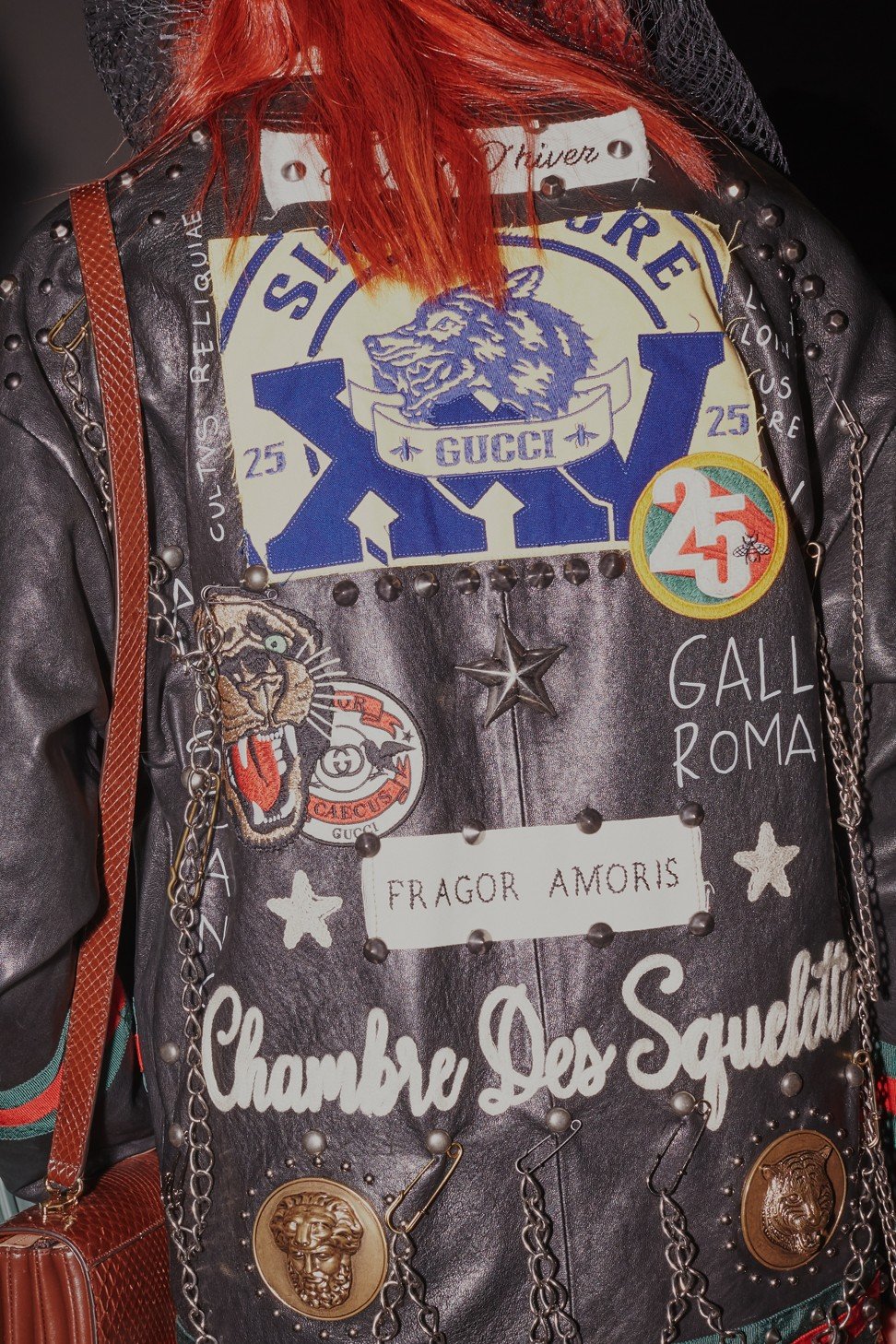 Michele's muse is pop legend Sir Elton John, a seemingly odd fit among millennials, but the designer sees him as the epitome of the "free man". It was an emotional moment at the after party of the Arles resort show when the pop legend serenaded Michele on stage.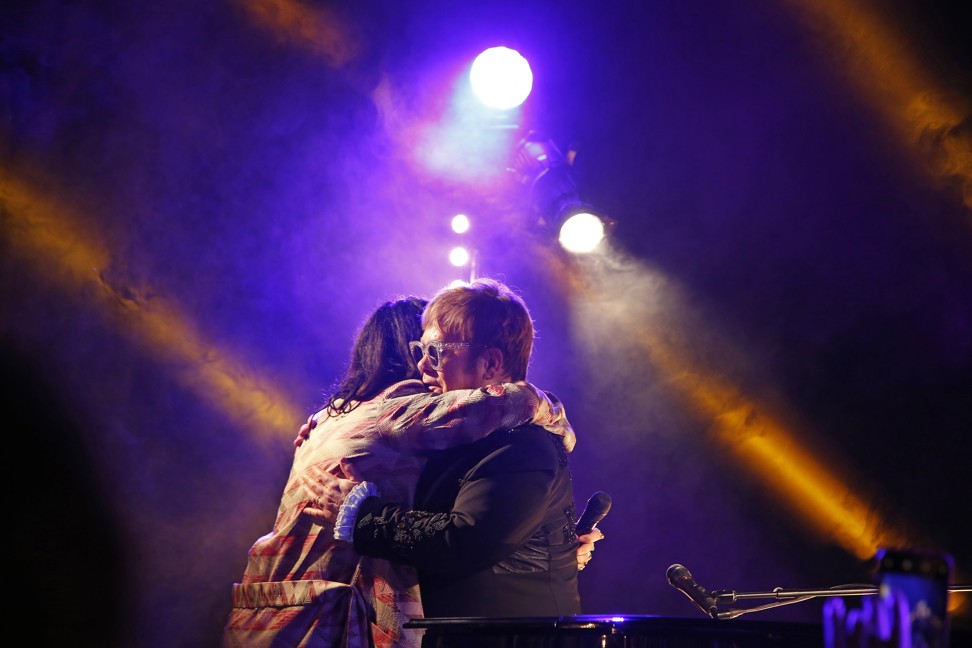 The two met in Los Angeles almost three years ago and immediately became good friends. Michele will be designing costumes for the pop icon's three-year "Farewell Yellow Brick Road" concert tour, which starts on September 8.
Gucci strikes gold in China with 'Moonlight clans'
"It's always beautiful to work with Elton because he is very open and wants things that are unexpected," Michele says.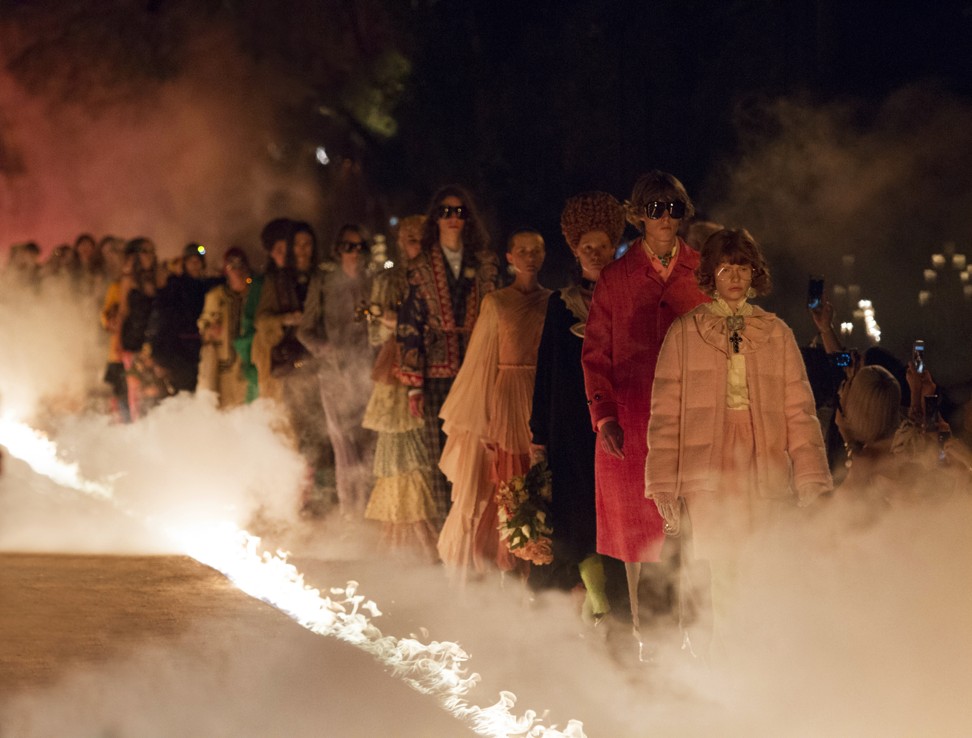 Michele is, undoubtedly, a romanticist who spreading his passion and aesthetics across the continents, casting his spell on some otherwise overlooked outcasts and putting their peculiar yet unique beauty under the spotlight.
Michele's flamboyant and eccentric mother might have been a subliminal influence for this romanticism. "She was obsessed with fashion. If I had to name my first visionary of fashion, it would be her. [Through her] I understood the power of fashion and how your life could be changed by the way you look."
Want more stories like this? Sign up here. Follow STYLE on Facebook, Instagram and Twitter