If there is one Korean zombie movie that stays in your head, it will probably be Train to Busan – the one that has gained global attention and stars the lovable Gong Yoo who celebrates his birthday today. There are numerous reasons for an actor to rise to stardom, and 39-year-old Gong boasts nearly all of those attributes.
1. His almighty role in Goblin has gone viral
Gong starred as the male lead in the supernatural drama Goblin. The story is based on the Korean folklore about dokkaebi, a spiritual being with extraordinary powers that interacts with humans. In the series, Gong, the goblin, who is around 1,000 years old, uses his exceptional powers to help and shelter a girl. Heroic.
5 movies with the hottest K-drama stars
2. His beautiful role in the thriller movie Train to Busan
Starting out as a selfish and divorced workaholic father who does not know how to take care of his young daughter, Gong evolves into a loving, caring and selfless father who fights zombies to protect his daughter and others. A true role model. The movie is considered a stand-out zombie film internationally which we think has a beautiful plot.
Celebrate Gong Yoo's birthday by taking a look at his most stylish moments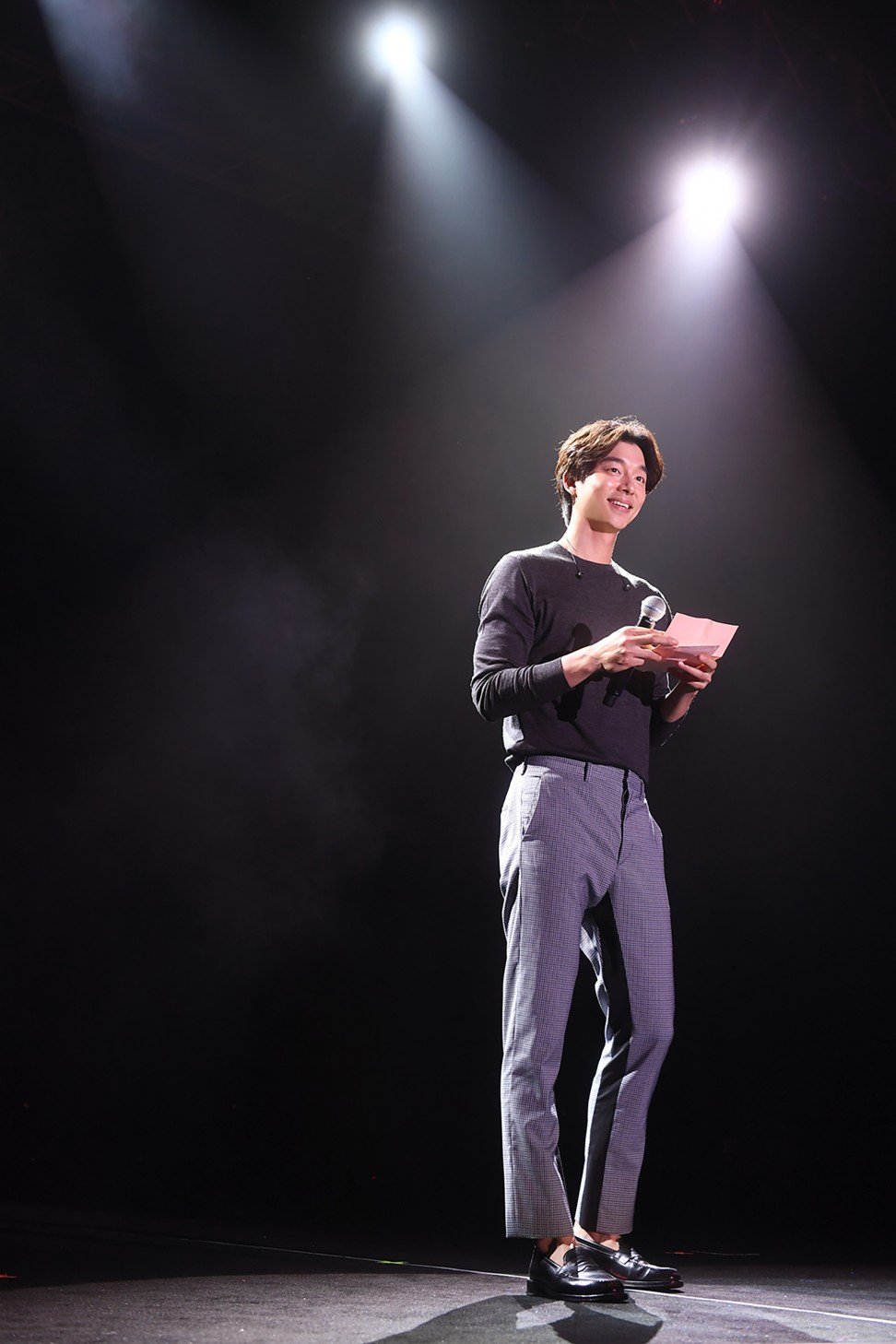 3. He is the game changer when it comes to child protection law in South Korea
The film Silenced depicts a true story of hardships faced by abused hearing-impaired children at a special school. Gong's role as an art teacher fighting for children's rights drew attention to child protection issues in South Korea. The film sparked a public outcry and prompted the government into revising the child protection bill. The new bill was named after the film as the "Dogani Law", imposing heavier punishment on sex offenders.
Gong Yoo's five most fashionable moments
4. His versatile portfolio
Having a degree in theatre, Gong not only took part in blockbusters Goblin, Train to Busan and Silenced. His breakout role was in 2007 in the The 1st Shop of Coffee Prince, a romantic drama that attracted attention at home and abroad. He is also a Unicef ambassador in South Korea and actively advocates children's rights.
5. His mega-watt beams, of course
After graduating with a degree in theatre studies, Gong started out as a model before entering showbiz. His charm and glamour cemented the status of his advertising career. In the latest Louis Vuitton advertisement, his sweet voice is heavenly.
Want more stories like this? Sign up here. Follow STYLE on Facebook, Instagram and Twitter