Kylian Mbappé helped France clinch their second World Cup title yesterday, scoring the fourth goal for "Les Bleus" in their 4-2 win over Croatia in Moscow's Luzhniki Stadium.
It was one of four goals the young star scored in the 2018 World Cup for France. Mbappé also led France to their early victory over Peru, 1-0, and scored twice against Argentina in the quarter-finals. The forward went on to win the Fifa Young Player Award for his performances during the tournament.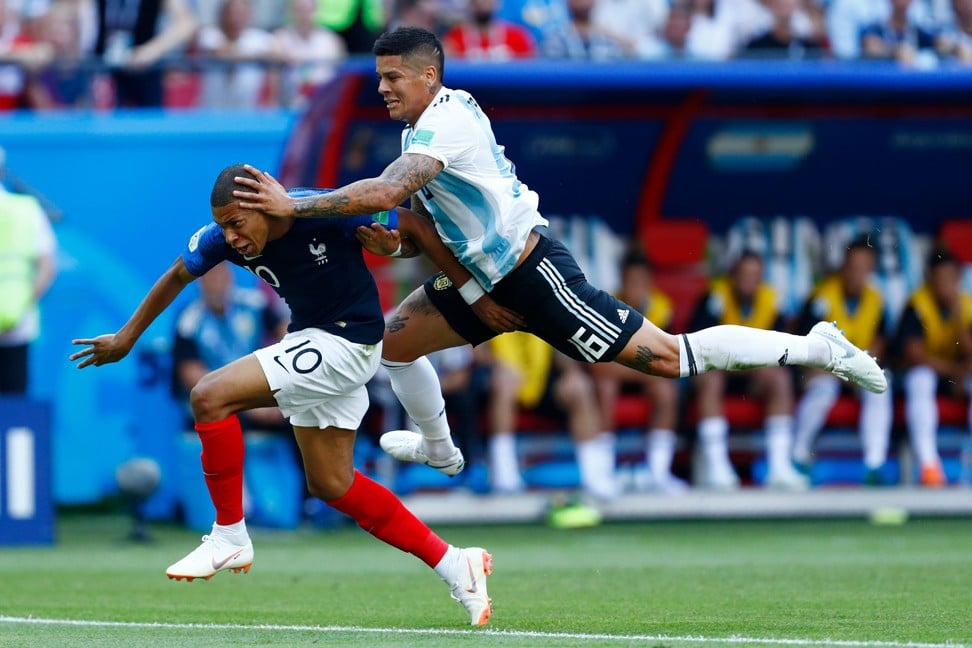 Some soccer fans are just getting to know the 19-year-old, but Mbappé has had an impressive career since he was a baby.
Growing up in the northern Parisian suburb of Bondy, Mbappé practically lived at the local soccer club, where professionals asserted he was a star from day one.
"He was here as a baby when his father was a player and a coach," AS Bondy president Atmane Airouche says. "He was always here and learning about football, even as a toddler."
Luxury brands woo Chinese millennials during 2018 Fifa World Cup
Mbappé's soccer-coach dad Wilfried, originally from Cameroon, started working with young Kylian when he was just a tot. Mbappé's mother, Algerian-born Fayza Lamari, was also an impressive athlete, playing Division 1 handball in Bondy in the late 1990s and early 2000s.
Mbappé's own generation is no exception to the sporty family tradition. His adopted elder brother, Jirès Kembo-Ekoko plays professionally for Turkish team Bursaspor, and his little brother Ethan, 12, is a member of the under-12 team at Paris Saint-Germain (PSG).
A teenage dream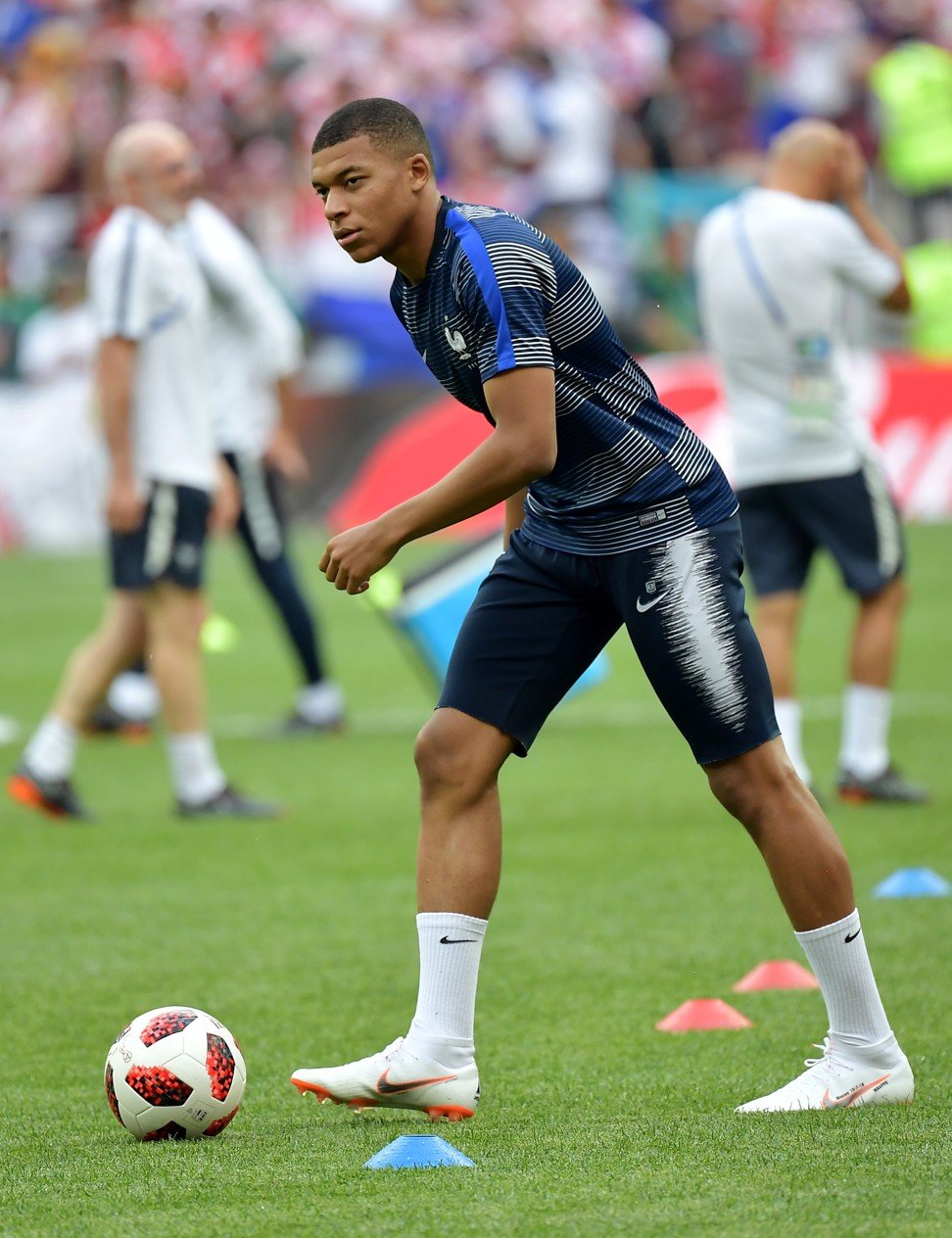 Former coach Antonio Riccardi says Mbappé was already head and shoulders above other children when he started working with him at the age of six.
"Kylian could do much more than the other children," Riccardi says. "His dribbling was already fantastic and he was much faster than the others."
By the age of 12, Mbappé was training at France's elite Clairefontaine football centre. At 14, he was playing with Monaco's professional club, even before he completed his high school diploma at 17.
Meet 4 most stylish soccer couples at Fifa World Cup 2018
Mbappé became the soccer world's most expensive teenager this summer when PSG activated a clause to make his loan move from Monaco permanent for a reported €180 million (nearly US$210.4 million). He spent the past season at PSG on loan prior to the transfer taking effect.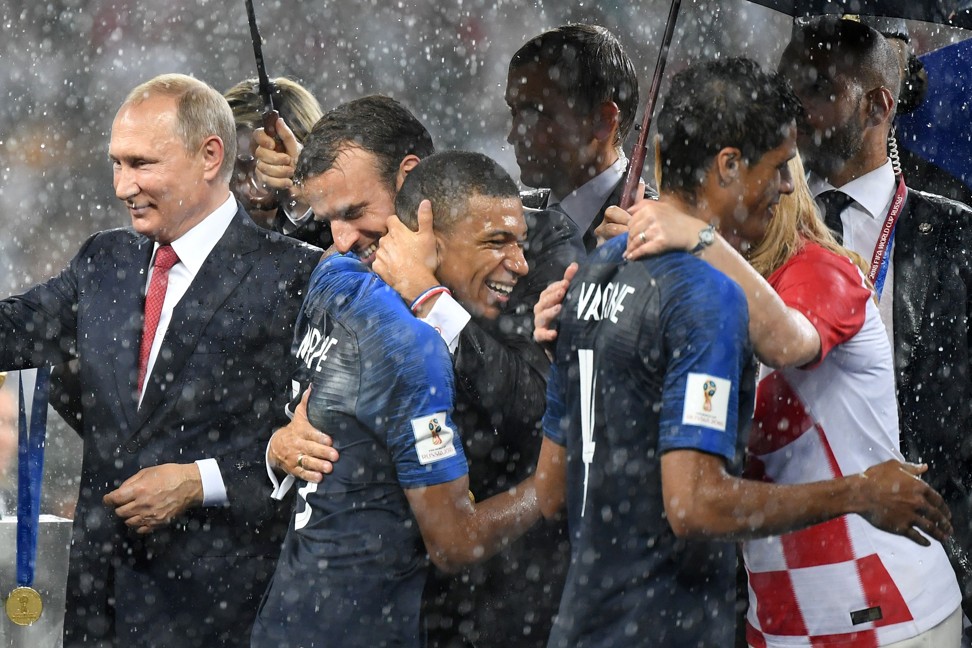 He made history yesterday, when he became just one of two teenage players to score in a World Cup final. The other, Brazil's Pelé, played in the 1958 final when he was 17. The soccer legend took yesterday's news in his stride.
"If Kylian keeps equalling my records like this, I may have to dust my boots off again," he tweeted.
The young star is part of a new crop of players in the French team this year. He is not the only one who hails from the Parisian suburbs. The gritty, concrete blocks of the northern "banlieue" made headlines as scenes of angry riots in 2005, and the largely minority, working-class neighbourhoods are still known as pockets around the city where unemployment and violence can remain high. Residents argue that life in the suburbs is still not equal.
7 of the hottest soccer players at the Fifa World Cup Russia 2018
At least eight of the 23 players on the French World Cup team were born and raised in the banlieue, according to a recent count by The New York Times.
Around Paris, youngsters proudly wear Mbappé jerseys, and odes to him are emblazoned in ads on the Stade de France:
Mbappé says yesterday's World Cup triumph is only the beginning.

"I want to do even better things," he says. "But being world champion is a good start."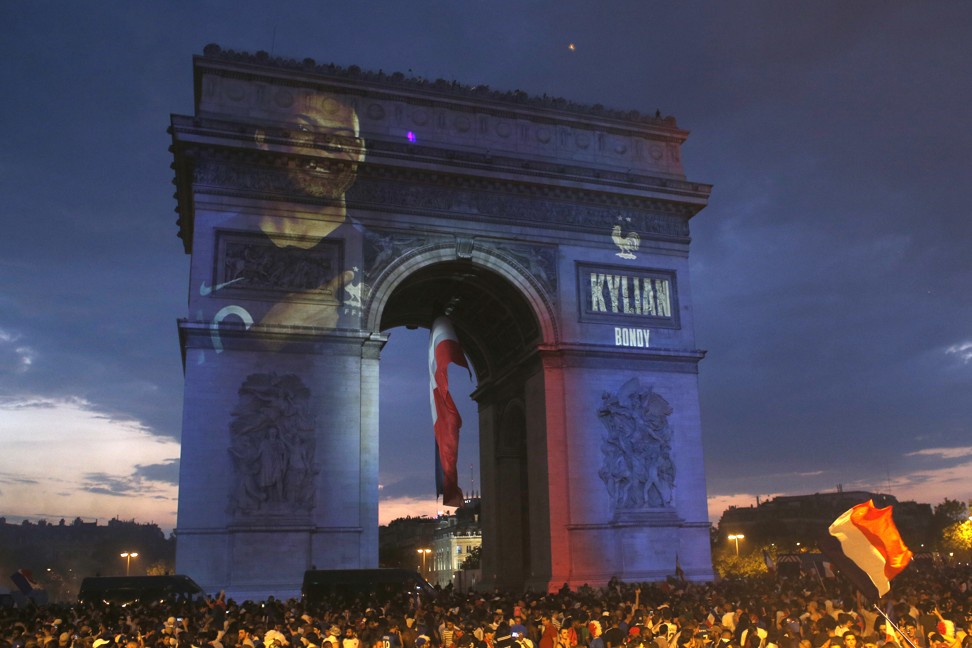 Want more stories like this? Sign up here. Follow STYLE on Facebook, Instagram and Twitter
This article originally appeared on Business Insider.