With YouTube Fanfest around the corner, let's take a look at Matt Steffanina, the American dancer who has over 8 million subscribers on YouTube, has moves like Jagger, and much more.
1. What motivated you to start posting your YouTube videos?
Back when I started dancing there weren't any dance classes in my city so I started using YouTube as a way for me to post and share videos and practise choreographing so I could keep getting better!
2. If you could go back to before you started, what is one thing you would tell yourself?
I would say to STRETCH more! Ha ha. Flexibility is really important as a dancer and something you should do every day. I would definitely say to stretch more!
Who are the top 10 Instagram earners in 2018?
3. Favourite dance move?
Hmm, that's difficult. I'm not sure if I have a favourite "move" but I like to throw in some tricks in my freestyle a lot of times. I do this pike in a lot of my videos that tends to get everyone hype.
4. Favourite song to dance to?
My favourite song right now to dance to is this new Tyga track called Taste. The beat is so dope, I love it.
5. Snoop Dogg, Chris Brown and Tiësto are some pretty big names. Who was your favourite artist to work with?
My favourite artist to work with has been Jason Derulo. Not only is he super hardworking, and a dope dancer, he's been a super fun to work with and we've actually become good friends.
6. Do you have any advice for beginner dancers or people who enjoy dancing, but just aren't very good (like myself)?
First thing is to be patient. Getting better at dance takes time. If possible, practising every day and getting on a consistent schedule is a huge part of seeing progress in dance, like most things. It doesn't have to be for a lot of time, a little every day will go a long way. Thirty minutes a day is better than doing four hours one day, and then not dancing the rest of the week. I have a tonne of free tutorials online that people all over the world can use to learn choreography or technique. Stay dedicated!
7 Instagram-worthy places in KL to have your next party
7. What are you most excited to try/do during your stay in Hong Kong?
I've never been to Hong Kong before so seeing the city is something I'm really excited about. I've also heard the food is incredible so I'm looking forward to trying some new things.
8. What would you consider your personal style?
My style is a mixture of commercial hip hop and animation. I love doing things that are seen in music videos but also adding in tutting and waves and different elements like that, that I think adds to giving my style a unique look.

Now let's meet Emi Wong, who started her YouTube channel in Hong Kong aiming to foster the "Workout to eat" ambition, and to share easy fitness tips with her fans. With over 490,000 subscribers, she posts videos on YouTube about fitness, travel, beauty, fun and more with her boyfriend Chad.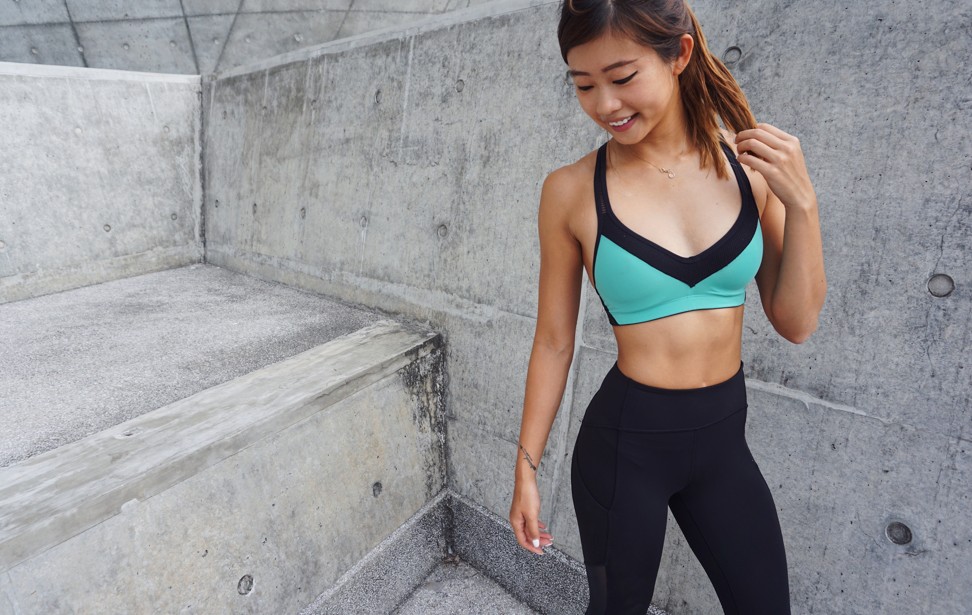 1. What motivated you to start posting your YouTube videos?
I guess the first trigger was when things were difficult with my full-time job. At that time realised that despite hard work and loading more on my plate every day, I didn't receive any recognition. So, I wanted to explore my own path instead of relying on this job for my whole career. I was looking for part-time personal trainer jobs, but it was a bit of a struggle to fit it into my schedule. Then one of my friends told me about YouTube and how I could probably make a bit of money on the side while creating some cool content. One of my co-workers really encouraged me to give it a try, especially since I think I have an outgoing personality and always so much to share! I decided to give it a try with a few videos on my daily life and some fitness tips… and as it turns out, it was the best decision I've ever made in my life!
World's top pastry chef has Instagram followers drooling
2. If you could go back to before you started, what is one thing you would tell yourself?
I would probably tell myself to create various content on different topics instead of being 100 per cent focused on fitness and health. My first 2-3 videos were dedicated to fitness and wellness. And while most viewers were asking for more, I guess it led them to perceive me much more as a fitness YouTuber than a lifestyle content creator – which eventually makes it a tad more difficult to branch out and create different formats. More difficult but not impossible! I'm now working hard on differentiating my content and creating videos like vlogs, beauty videos or lifestyle-related type of content!
3. What's the best advice you can give people who hate working out?
Start with small steps! Try exercising 10-15 minutes a day (3-5 times a week) to begin with just so your body gets into the habit of staying active. One of the keys is to find workouts or exercises that are enjoyable for you because if ultimately you hate it, you won't be able to turn it into a fitness habit. At that point it's all about trial and error. Try something else until you find the right ones for you. There was a period when I was a bit fed up with my fitness routine and decided to break it by learning pole dancing. It was great, got me stronger and working on different body parts.
4. How do you balance working in a full-time job with your regular YouTube postings?
There isn't really a balance. Every single minute I wasn't at work I was uploading videos on YouTube, or creating content on social media. It was really hard to find the right pace; while on holiday I'm mostly 24/7 video or photo shooting for different videos to make the most of one trip, one destination or location. I was working hard to be able to transition from my full-time job to full-time content creator and I am so happy that it is finally happening after 15 months! I will be a full-time YouTuber starting this August and really proud of it!
Golden couple Saasha Burns and Samuel Leetham unveil BEAR in Hong Kong
5. What do you think is the biggest contributing factor to your popularity on YouTube?
Consistency and hard work. When starting on YouTube, I committed to posting at least once a week (every Wednesday) and nothing has never stopped me! Even slammed at work or just on holiday, I always made sure to post my video on time. Now I am posting at least twice a week, which has its challenges. But even when one of the videos viewings is not as high as the rest, I believe that keeping on and trying new things are core to keeping your audience engaged and growing!
6. What does being at Hong Kong's YouTube FanFest mean to you and your growth as a YouTube personality?
I feel so lucky and grateful to be invited to this year's edition of YouTube FanFest. It seems a bit unreal, to be honest, and I never thought in a million years I would get the chance to participate – especially since I still consider myself as super new on YouTube. I definitely think it is a great opportunity to reach out directly to our fans and community and bring the show to (real) life.
St Kitts and Nevis: where Malaysian fugitive Jho Low may have fled
7. Favourite thing about living in Hong Kong?
In short, there is no other place I would rather live in! Hong Kong is where my family is, my dog is, my home is.
8. What would you consider your personal style?
Simple and casual. In my daily life and in my videos!
YouTube Fanfest will happen on Friday August 3, at KITEC: 1 Trademart Drive, Kowloon Bay, Kowloon.
Want more stories like this? Sign up here. Follow STYLE on Facebook, Instagram and Twitter