K-pop is all the rage now. Although the K-pop music awards ceremony, Mnet Asian Music Awards (MAMA), is still months away, we have picked seven of the best-loved and most promising K-pop boy bands you should have on your radar (in no particular order).
1. BTS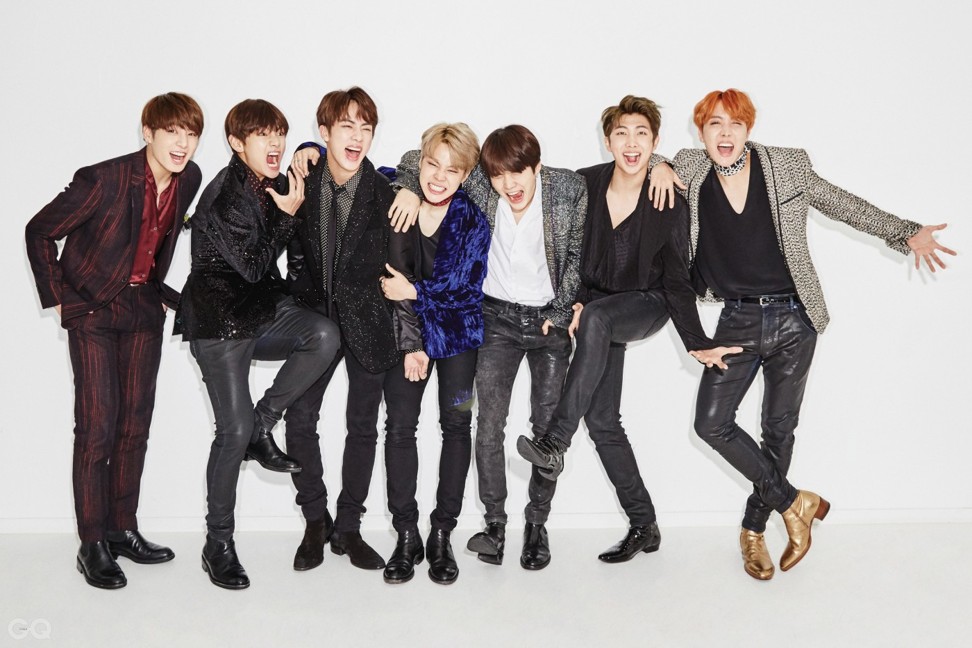 The Bangtan Boys (which means "bulletproof Scouts" in Korean), also known as BTS, are one of the hottest boy bands both at home and abroad at the moment. The seven-member band debuted in 2013 with their song No More Dream, and shot to fame when their "Dark & Wild" album was released a year later. This year, they have gained worldwide attention with their latest hit, Fake Love. The song tops Billboard's US World Digital Songs list.
Members:
Rap Monster (team leader), Jin, Suga, J-Hope, Jimin Park, V and Jungkook Jeon
Fandom name:
A.R.M.Y. (Adorable Representative MC for Youth)
EXO's Kai lights up Gucci's Resort 2019 show
2. Wanna One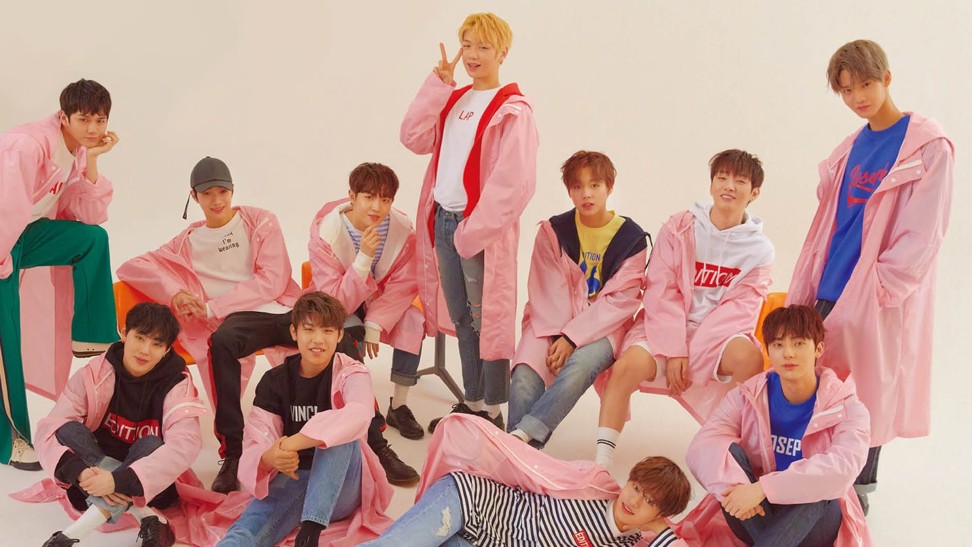 Formed through the fierce South Korean K-pop survival show Produce 101 last year where 11 out of 101 participants were chosen to debut as a group, Wanna One is a rather new yet promising boy band. The group won two Seoul Music Awards, one Golden Disc Award, and three MAMA awards last year. One of their hot tracks, BOOMERANG, has been released in extended play version.
Members:
Yoon Ji-sung (team leader), Ha Sung-woon, Hwang Min-hyun, Ong Seong-wu, Kim Jae-hwan, Kang Daniel, Park Ji-hoon, Park Woo-jin, Bae Jin-young, Lee Dae-hwi and Lai Kuan-lin
Fandom name:
Wannable
K-pop boy band EXO inspires terminally ill fan to publish novels
3. Seventeen
The 13-member boy group Seventeen, formed in 2015, is one of the few K-pop acts who write, compose and choreograph their own work, earning them the nickname "self-producing idols". Composed of three subunits (hip hop, vocal and performance), the group just released a new mini album last month, with the light and comforting Oh My! as the lead track.
Hip-hop unit members:
S. Coups (team and unit leader), Wonwoo, Mingyu Kim and Vernon Choi
Vocal unit members:
Woozi (unit leader), Jeonghan Yoon, DK, Seungkwan Boo and Joshua Jisoo Hong
Performance unit members:
Hoshi (unit leader), Dino, Jun and The8
Fandom name:
Carat (in one of the group's show, team leader S. Coups said to fans, "You guys made us shine so bright, so you are now going to be our Carat")
Meet the Chinese K-pop singer who topped the iTunes US Pop Chart
4. GOT7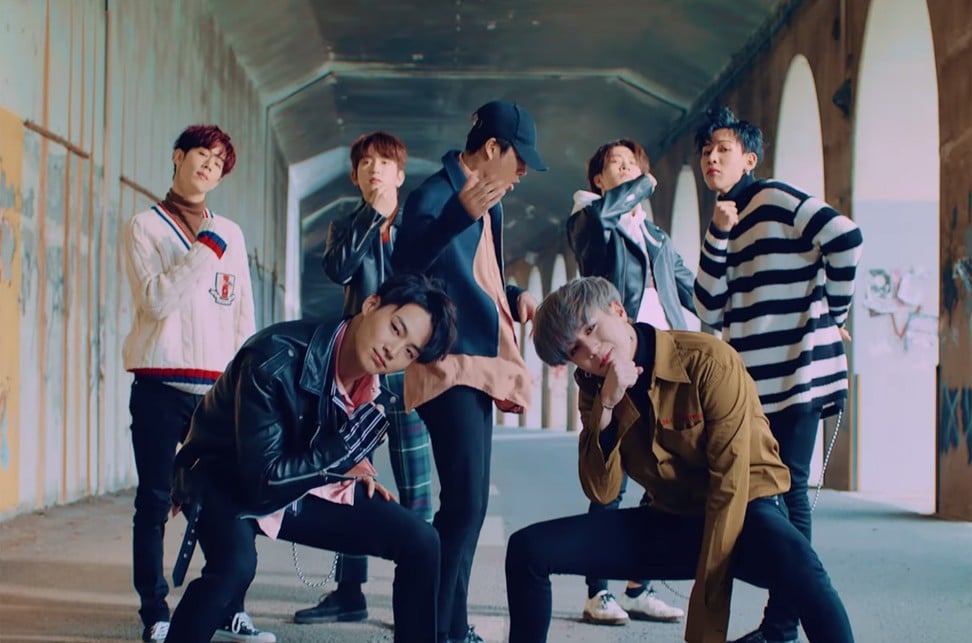 GOT7 is special to Hong Kong and Thailand particularly – Jackson is a Hongkonger and BamBam a Thai. The group debuted in 2014, and their Just Right, released in 2015, is one of their top tracks so far. They won the MTV Europe Music Awards for Best Worldwide Act in 2016 and was nominated for the International Artist category of the Teen Choice Awards this year. This March, the group released another album, with Look being one of the biggest hits.
Members:
JB (team leader), Junior, Youngjae, Yugyeom, Mark, Jackson and BamBam
Fandom name:
IGOT7
5. NCT
NCT, which stands for Neo Culture Technology, centres around the concept of having an unlimited number of members who can populate into multiple sub-units. Hence, NCT is sub-divided into NCT U which debuted in 2016, NCT 127, NCT Dream, and, most recently, NCT 2018 with 18 members in total. NCT 127, which is based in Seoul, won the Best New Artists and New Asian Artists awards at the MAMA. This February, NCT 2018 released their debut album, in which the bass-driven track BOSS is a huge hit.
Members:
Taeyong (team leader), Taeil, Johnny, Yuta, Kun, Doyoung, Ten, Jaehyun, Winwin, Jungwoo, Lucas, Mark, Renjun, Jeno, Haechan, Jaemin, Chenle and Jisung
Fandom name:
NCTzen (as NCT sounds like "N City", fans of the group are their citizens, thus "NCTzen")
Coca-Cola teams up with Korean boy band BTS in limited-edition collection
6. EXO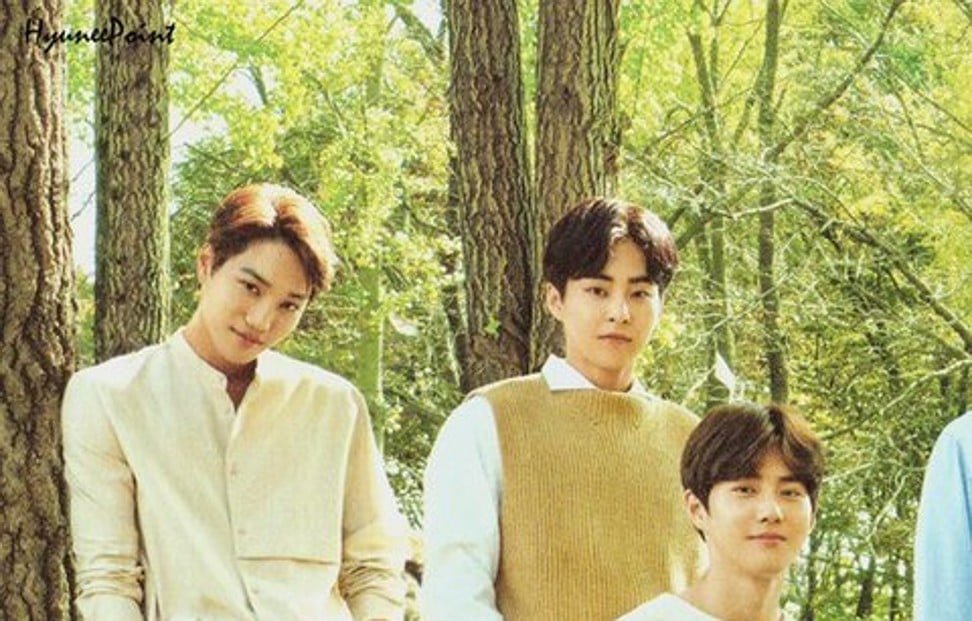 EXO has been sensational both in South Korea and in China. Its six-member sub-group, EXO-K, is based in South Korea, while its three-member sub-group, EXO-M, focuses on performing in mainland China. Formed in 2011, the group first released their debut album "XOXO" in 2013, selling over a million copies and topped Billboard's World Album chart. In 2016, the group released Monster, one of their most popular tracks so far, and recently, they have released their new album "Countdown", with its lead track being the energetic Electric Kiss.
EXO-K members:
Suho (team leader), Baekhyun, Chanyeol, D.O., Kai and Sehun
EXO-M members:
Xiumin, Lay and Chen
Fandom name:
EXO-L (L stands for love, and it's also the alphabet in between K and M)
K-pop boy band BTS and TWICE ride Korean culture's third 'wave' in Japan
7. Monsta X
The group was formed in 2015 during the reality TV competition NO.MERCY, where they performed cover versions of songs by Ariana Grande and other artists. The band released their early singles while the show was still running, and the track Hero in their 2015 album has been quite a sensation. This month, they have just released their new single, Livin' It Up.
Members:
Shownu (team leader), Wonho, Minhyuk Lee, Ki-hyun Yoo, Hyungwon Chae, Jooheon and I.M
Fandom name:
Mon Bebe (Monsta is interpreted as "mon star" in French, and is thus translated as "my star" in English. Mon Bebe means "my baby" in French)
Want more stories like this? Sign up here. Follow STYLE on Facebook, Instagram and Twitter