On screen flashed a black-and-white photograph of a young girl with dark-coloured hair and a winning smile. On stage stood golden-locked megastar Shakira, still with that same grin, but this time in bright colour and dynamic motion.
The Colombian-born songstress reminded the crowd at Capital One Arena in Washington during her El Dorado World Tour on Saturday night that her musical lifespan stretched decades from when she started as a teenage artist.
Her catalogue includes hits in English and Spanish, covering folk-inspired rock, electro-fuelled pop and hip-shaking reggaeton.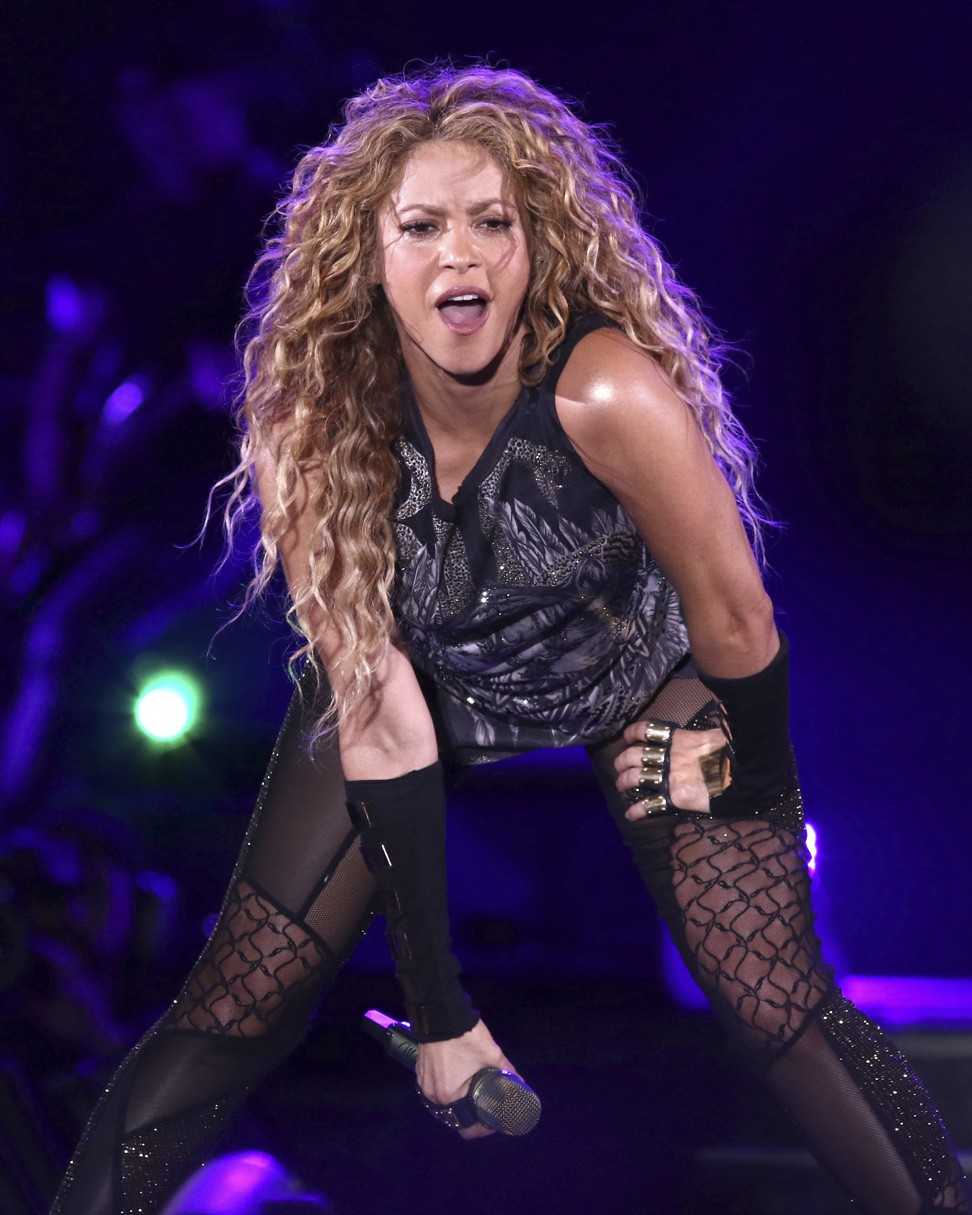 The late writer Gabriel García Márquez, a friend of the singer, once described Shakira's vocals as having "a natural range that will survive her excesses".
Why Elvis Presley lives on as a cultural icon 41 years after his death
The singer's tour in support of her latest album, "El Dorado" – which does not include any dates listed in Asia so far, according to her official website – was to have started last November. But health issues – a vocal chord haemorrhage during rehearsals – led to the start being delayed until June.
Madonna marks 60th birthday with US$60,000 Malawi fundraiser
However, Shakira's resonating voice rebounded in Washington – her signature vibrato shining through the blaze of pyrotechnics and flurry of confetti and gold sparkles.
Shakira's music career was not always gilded: after securing a record deal at age 13, she did not gain commercial success until the release of her third studio album, the spirited "Pies Descalzos" (or "Bare Feet").
She went on to dominate the late 1990s with lyrical rock sensibilities that brought comparisons to prolific singer-songwriter Alanis Morissette.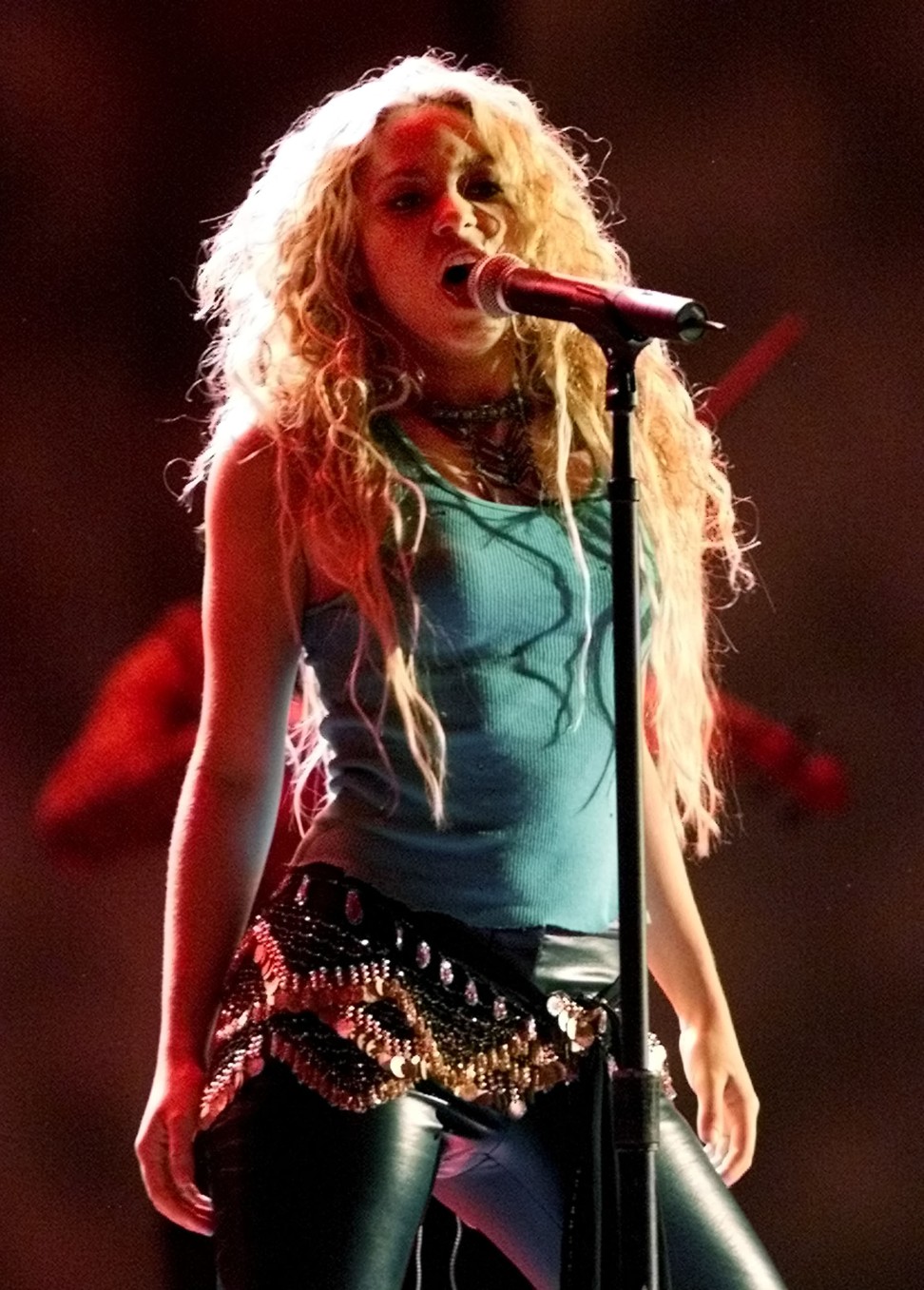 Known to be deftly poetic in her native Spanish, Shakira learned English and delivered the 2001 crossover album "Laundry Service", spawning hits such as the pan pipe-starring Whenever, Wherever and tender slow jam Underneath Your Clothes.
She then solidified her international diva status in 2006 with the body-rolling confession about her honest hips.
Now, at 41, Shakira continues to mesmerise with fluid gyrations and arena-filling vocals.
Opening with an exuberant medley of early Spanish-language hits Estoy Aquí and Dónde Estás Corazón, she revealed her tenacious vocals as the true anchor of her staying power.
She then threw her mane back and shimmied to more recent songs, including the sensuous hit Chantaje, which featured rising Colombian reggaeton singer Maluma on the recording, and the adoring pop portrait Amarillo, for which she picked up an acoustic guitar to match her effusive crooning.
Although she saved her megahit Hips Don't Lie as an encore, it was the least-memorable performance and, after 20-odd songs, her voice was ready to call it a night.
Still, rather than being distractions, the bright lights, jumbled video interludes, outfit changes and indoor fireworks that littered her performance served to underline her magnetic charisma and indelible vocals, proving that whatever the language, Shakira will enthral and inspire.
Want more stories like this? Sign up here. Follow STYLE on Facebook, Instagram and Twitter