The latest instalment in our On Work / On Play series with luxury CEOs. This month: Alexander Klingbeil, CEO of Blaken, which provides personalisation services for luxury watches with a special focus on Rolexes
Job experience
Feb 2018-present: CEO of Blaken
2011-2018: CEO of Zielsatz
2009-2001: Partner at Funktionsgruppe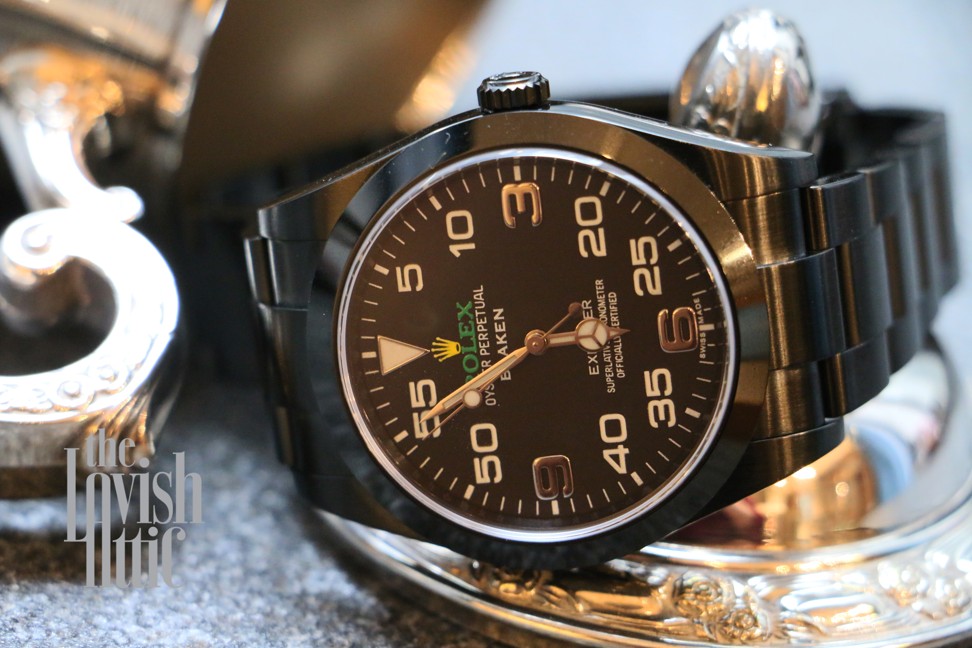 This ultra-rare Rolex 'Paul Newman' Daytona could be yours for US$1.3m
ON PLAY:
Q. Assuming that your loved ones are safe, what are the three objects you would save if a fire broke out in your home?
A. I would rescue my daughter's favourite toys, my wife's belongings and my favourite book, Siddhartha – a novel by Hermann Hesse.
Q. If you were trapped on a desert island for a month, which three celebrities would you like there with you?
A. Emilia Clarke (don't tell my wife) to ask about the ending of Game of Thrones, Jean-Claude Biver to talk about watches, and Superman for getting us all out of there.
Q. What would you be doing if you were not in your current job?
A. I would probably be a cook. I love food.
Q. What are your guilty pleasures?
A. Food, wine and Game of Thrones.
Q. What was your first job? And what was your best memory from that job?
A. My first job was selling computers in a shop during my studies in the '90s. It was great. One day a German soccer celebrity walked in and I was super nervous. I adore this soccer player. Last month, I sold him a Blaken. It was very cool. Every encounter in life has a meaning and a story.
Rolex showcases the history of its divers' watches at HKIA
ON WORK:
Q. What has been your most inspired decision since you joined the company as CEO?
A. When I joined the watch business years ago, I joined because I fell in love with watches. I strongly believe that watches are about emotions: the emotions created by the product and the emotions of its [user]. Blaken, as a customisation company, allows me to be a bridge between these emotions. So I turned Blaken into a service company based on what our customer expects: design, quality and top-level technology. We provide a service for our customers to be different and to express their own idea and approach.
Q. How do you ensure after-service care for personalised watches, since many brands will refuse to service them if they have been altered by any third parties?
A. We provide a five-year guarantee for any products we have serviced. It replaces the original warranty from the base models' brand. We provide our services and repairs in-house in Germany or through certified Blaken service centres. One will open in Hong Kong soon. Blaken products can be insured the same as any other watches. Customers can reach us through our official retailers or directly at all times if they have any questions. This is part of the personal service we provide.
Q. What is the most unusual request you have received?
A. From time to time we get very special requests. For example, we had Middle Eastern clients who wanted to print a photograph of their relatives on the [dial]. It was a beautiful project, which we [achieved] with great pleasure. I draw the line when it comes to political or offensive symbols. The heritage of the Swiss watch industry and our virtues as human beings should be respected.
Want more stories like this? Sign up here. Follow STYLE on Facebook, Instagram and Twitter