Italian fashion blogger Chiara Ferragni married Italian rapper Fedez in Noto, on the Italian island of Sicily, on September 1 – wearing not one, but two luxurious Christian Dior dresses on her special day.
Dior's creative director Maria Grazia created unique, bespoke wedding dresses and evening dresses for the entrepreneur and fashion influencer.
A post shared by Chiara Ferragni (@chiaraferragni) on Sep 1, 2018 at 10:56am PDT
Inspired by the savoir faire and design excellence of Italy, the wedding dress of Ferragni, 31, was a two-piece affair, made up of a bustier and a skirt.
The stunning design – created from a 400-meter (1,312-foot)-long piece of fabric – took Grazia more than 1,600 hours of work to complete.
Why social media is in love with Nannette de Gaspé Beaubien's 'dry mask'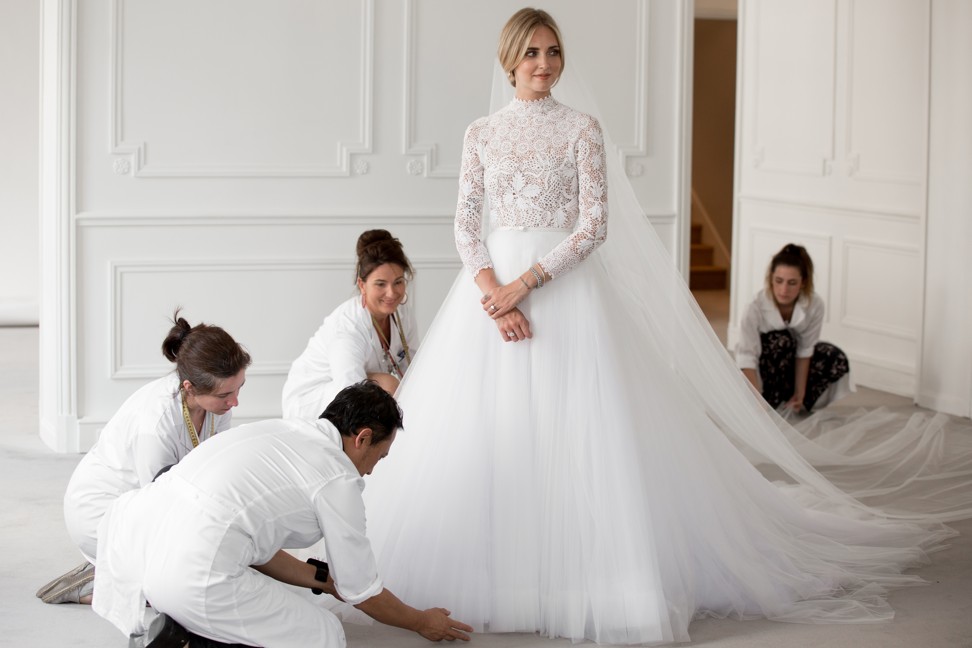 In the evening, Ferragni changed into a sparkling tulle floor-length evening dress.
The dress was custom made to celebrate the love between Ferragni and Fedez, 28, whose real name is Federico Leonardo Lucia; the gown features extensive embroidery, based on a song Fedez wrote for Ferragni, and motifs symbolising their romance, including a little lion, which represents the couple's infant son, Leone.
5 Instagrammable birthday cakes that will make perfect social media photos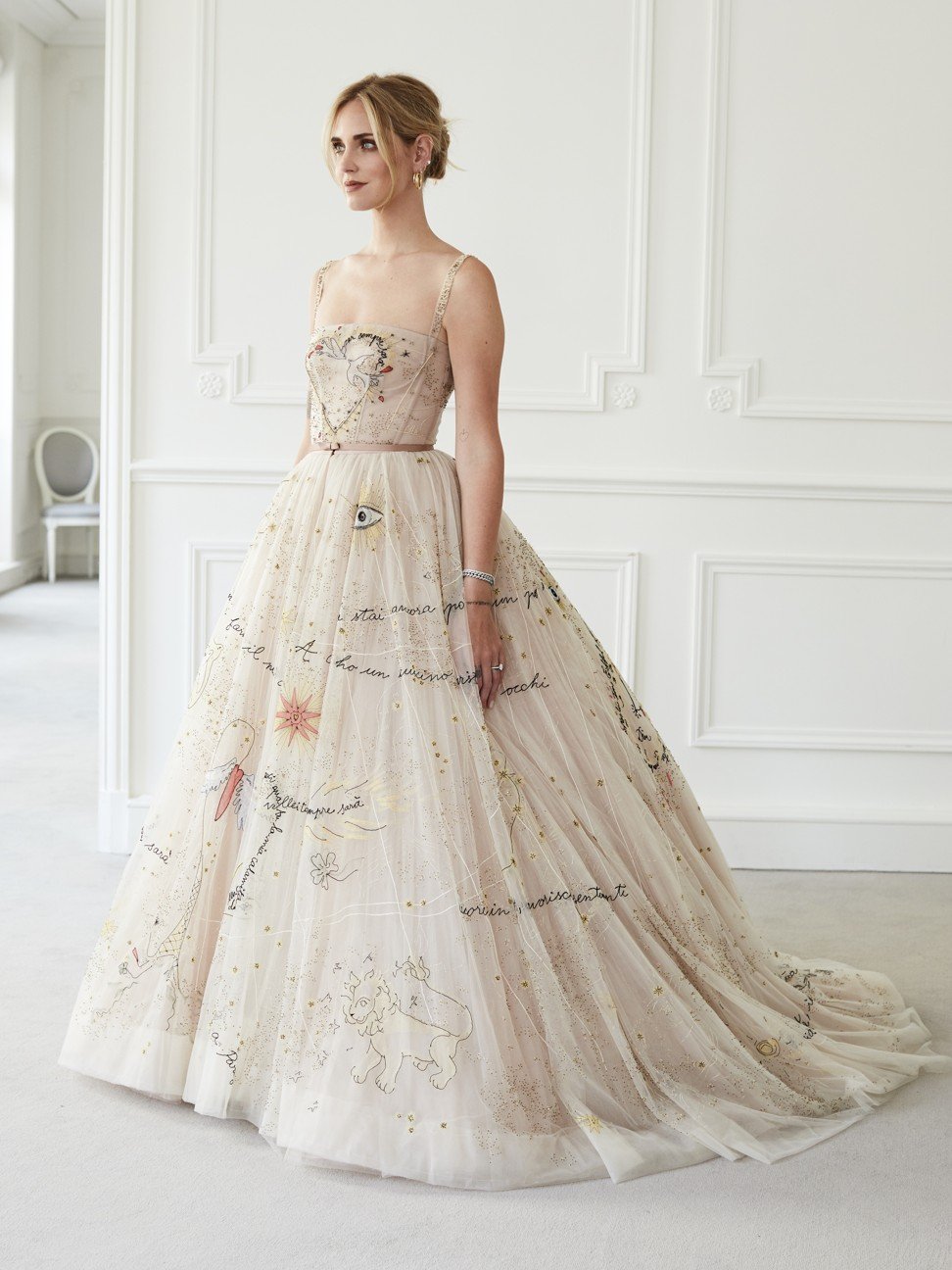 The floor-length tulle skirt can be taken off and replaced with a shorter version to create a completely new look – which Ferragni did, when changing into the shorter skirt.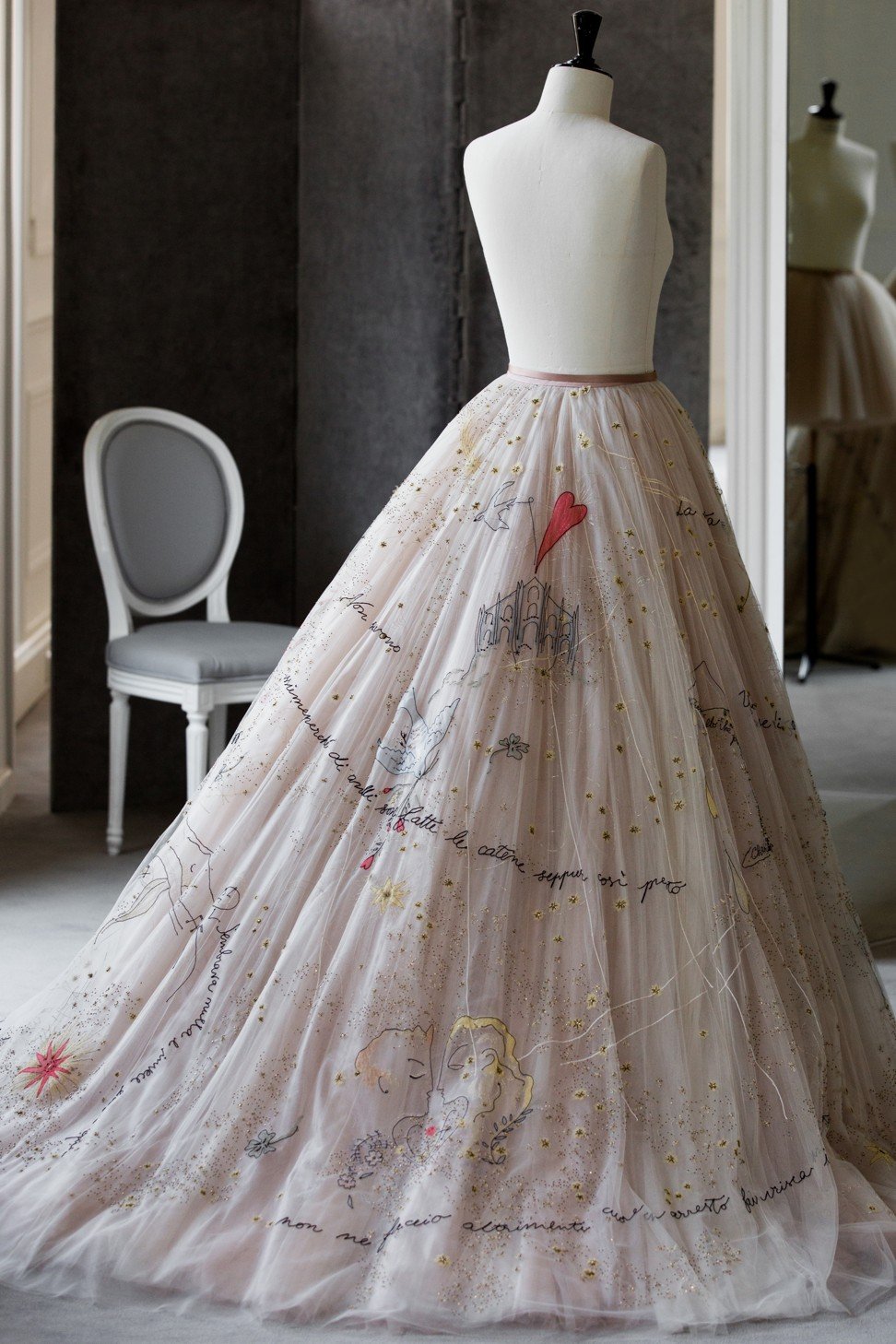 June: social media beauty posts that will bring out the shopaholic in you
A post shared by Chiara Ferragni (@chiaraferragni) on Sep 3, 2018 at 4:26am PDT
Ferragni was a law student when she switched to blogging about fashion long before Instagram became popular.
She launched her blog, TheBlondeSalad.com, in 2009 and has become one of the most successful fashion influencers – having teamed up with many luxury brands such as Gucci and Tod's.
Want more stories like this? Sign up here. Follow STYLE on Facebook, Instagram and Twitter