The first job Natacha Ramsay-Levi had in fashion was as an intern at Balenciaga circa 2002. The then errand-running apprentice has since found a firm footing in fashion's hall of fame along with her very own fashion family.
Ramsay-Levi took the creative helm at Chloé in March last year and has steered the brand away from the direction paved by her predecessor, Clare Waight Keller.
She has injected a cool vibe into the brand's signature romantic, girlie and "flou" aesthetics.
How luxury brands are targeting Chinese women with virtual lovers
"I want to keep that very soft, airy and girlie spirit and add notes that are more womanly and a bit more urbanesque," says Ramsay-Levi on the phone from her Parisian atelier.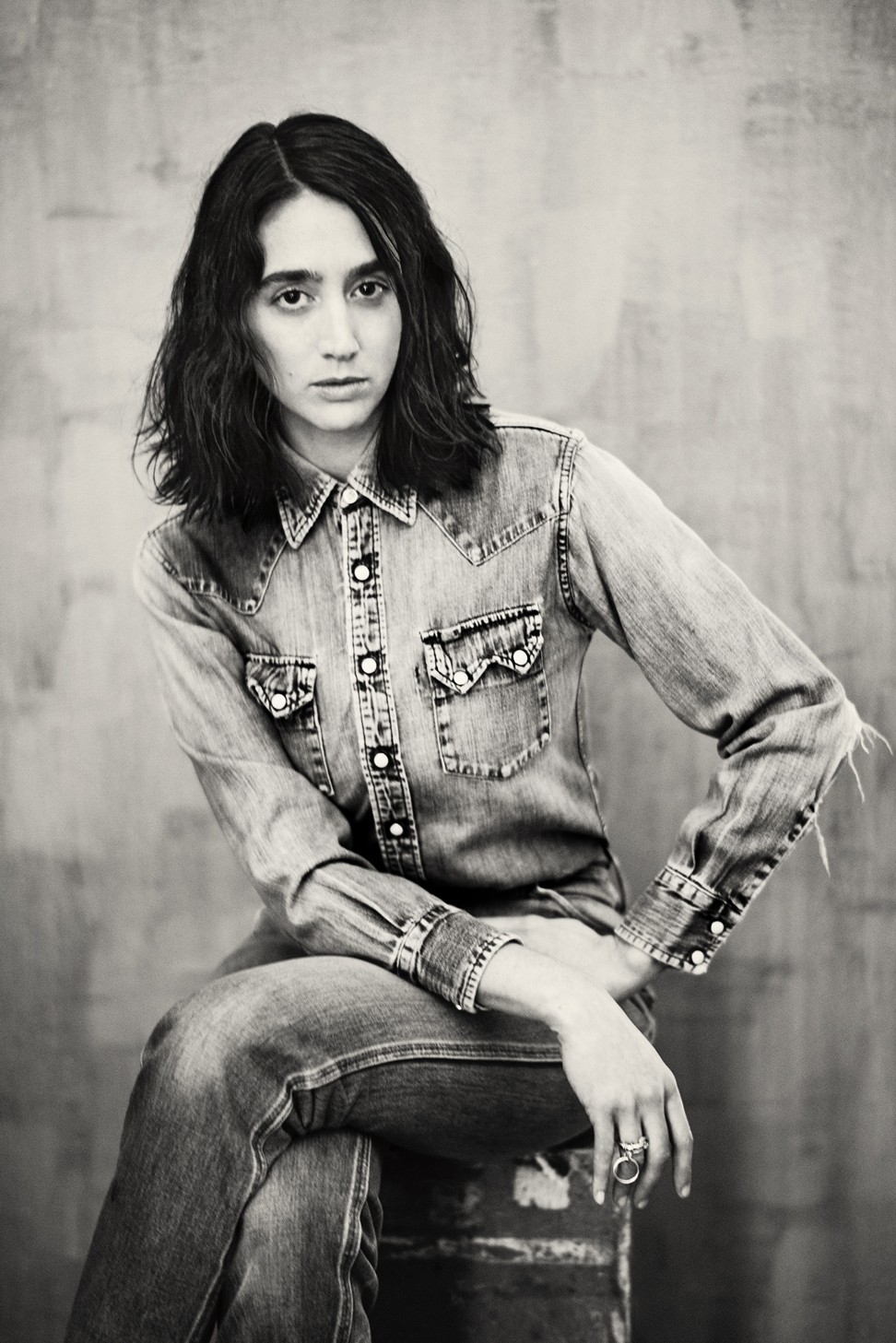 On the front row of her autumn/winter 2018 show were the brand's loyal fans, including Lou Doillon, Alexa Chung and Ma Sichun – all independent souls who offer much more than their pretty faces. "Chloé girls have an impact," says the brand's CEO, Geoffroy de la Bourdonnaye. "They are … more than just beautiful – they are meaningful."
Ramsay-Levi agrees that Chloé girls embody more than fashion. "I see it [as] being part of the cultural life," she adds. "It's not only about the clothes but about celebrating women. It's important to give depth to the Chloé girl."
The new Chloé girl filtered through Ramsay-Levi's lens reflects her aesthetics of masculine femininity. Silk shirt dresses are rendered in '70s stained glass prints lifted from the archives, and knits are slashed and skirts deconstructed to reveal a fluid sensuality.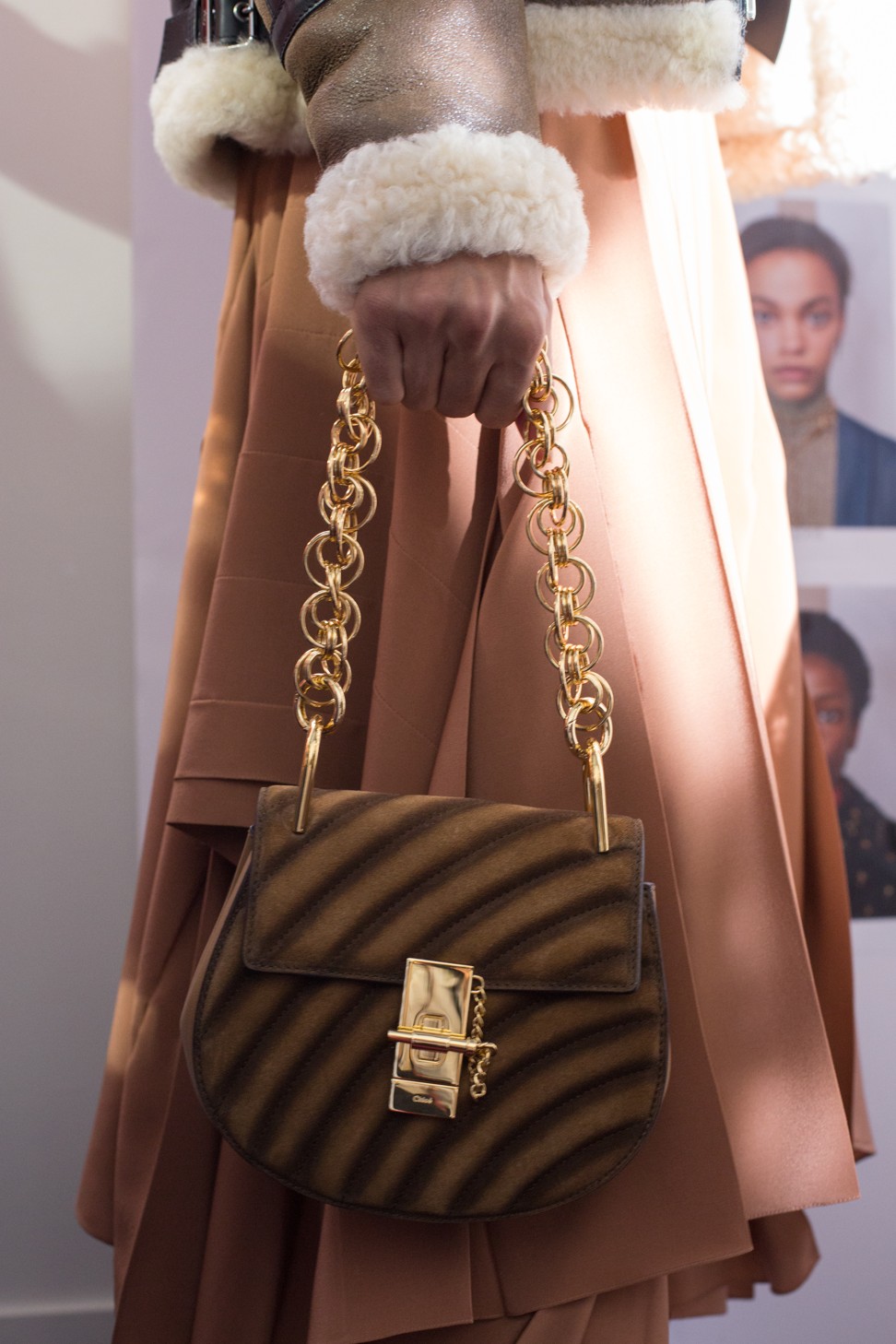 "What's important is to give the looks a sense of sharpness and tailoring while achieving a balance," Ramsay-Levi says. "[The clothes] look effortless but are still structured."
Paris Fashion Week: Chloé's Natacha Ramsay-Levi takes Parisian cool to new heights
Ramsay-Levi's looks come from the way she dresses. Unlike many of her designer peers who prefer minimalistic uniforms, Ramsay-Levi is the Parisian society's fashion "It" girl.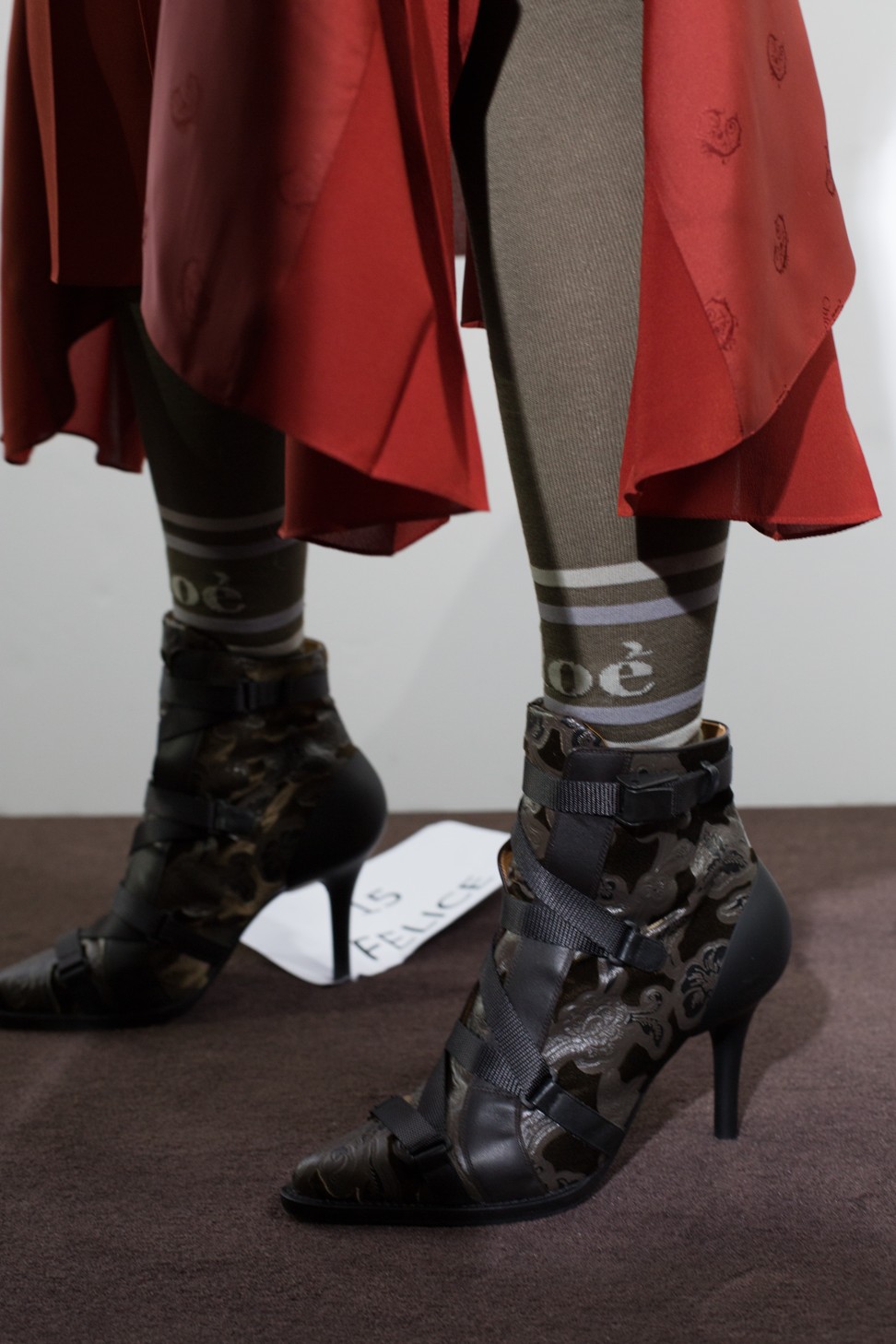 "My wardrobe is a mix of vintage and new collections, and it changes all the time because I keep on buying," she says, giggling. "I like contrasts and collages. I like layering pieces that don't always go in the same direction. I feel that really reflects my own personality."
An example of her go-to ensembles is a sleek dress matched with statement jewellery that is "raw and organic". Ramsay-Levi says: "I keep working on the concept that the way you dress should be your own," Ramsay-Levi says. "The [Chloé] girl isn't overdressed or under-dressed. I think the question should be how the clothes can be part of your life."
I'm a woman, and I've always designed from a woman's perspective. I think about how the design's going to be worn and the connection between the body and the clothes.
The same formula applies to her designs at Chloé. Cargo pants and jodhpurs are matched with crochet shirts and oversized suit jackets. The maison's signature "flou" dresses are pierced with metal hardware or encrusted with sequinned lace.
The contrast is more evident in Ramsay-Levi's shoe designs. Pointed-toe hiking boots with rubber rims come with sculpted heels that are lavishly engraved, resembling a utilitarian version of Victorian boots. Stiletto boots rendered in jacquard velvet are accented with nylon webbing strapped to tiny leather buckles.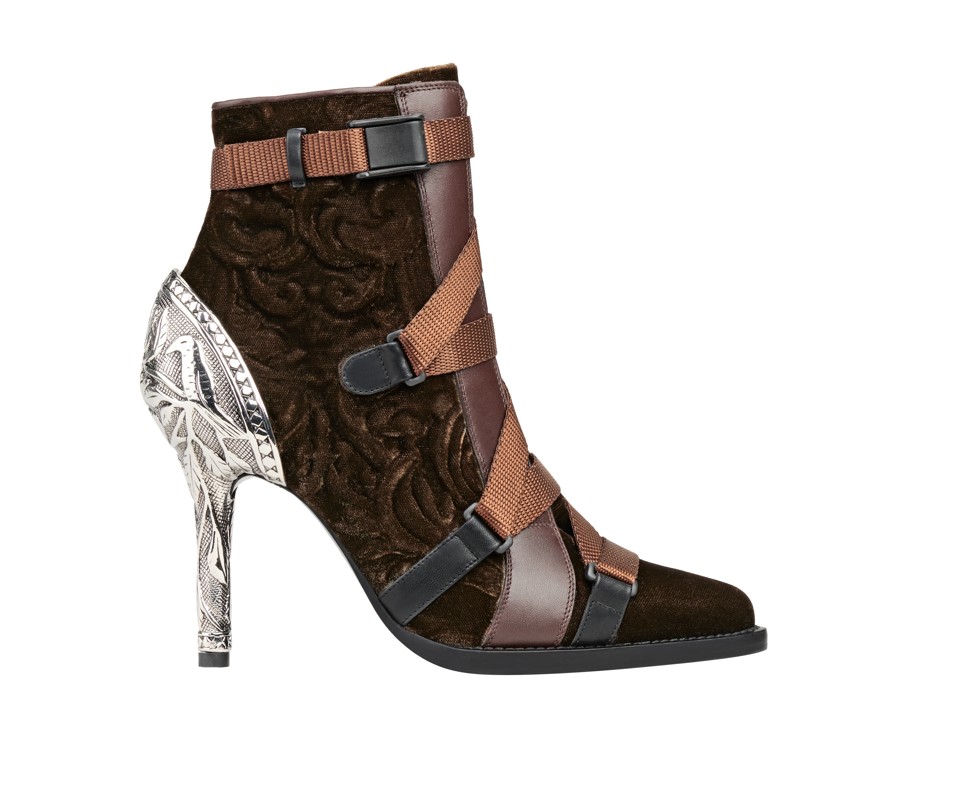 "Shoes have to be very comfortable so you can wear them from morning to night," Ramsay-Levi says. "I don't like my clothes to stay in the closet. I love them when they become a part of my life. I like shoes that are comfortable, everyday shoes, but still dressy."
Ramsay-Levi's debut SS18 collection retains Chloé essence
The "Chloé balance", Ramsay-Levi says, is to create fashion and accessories that are exquisite while being easy to wear. While she is making her own rules at Chloé, Ramsay-Levi has not deviated from the brand's rich legacy. Diving into the archives was one of the first things she did after joining.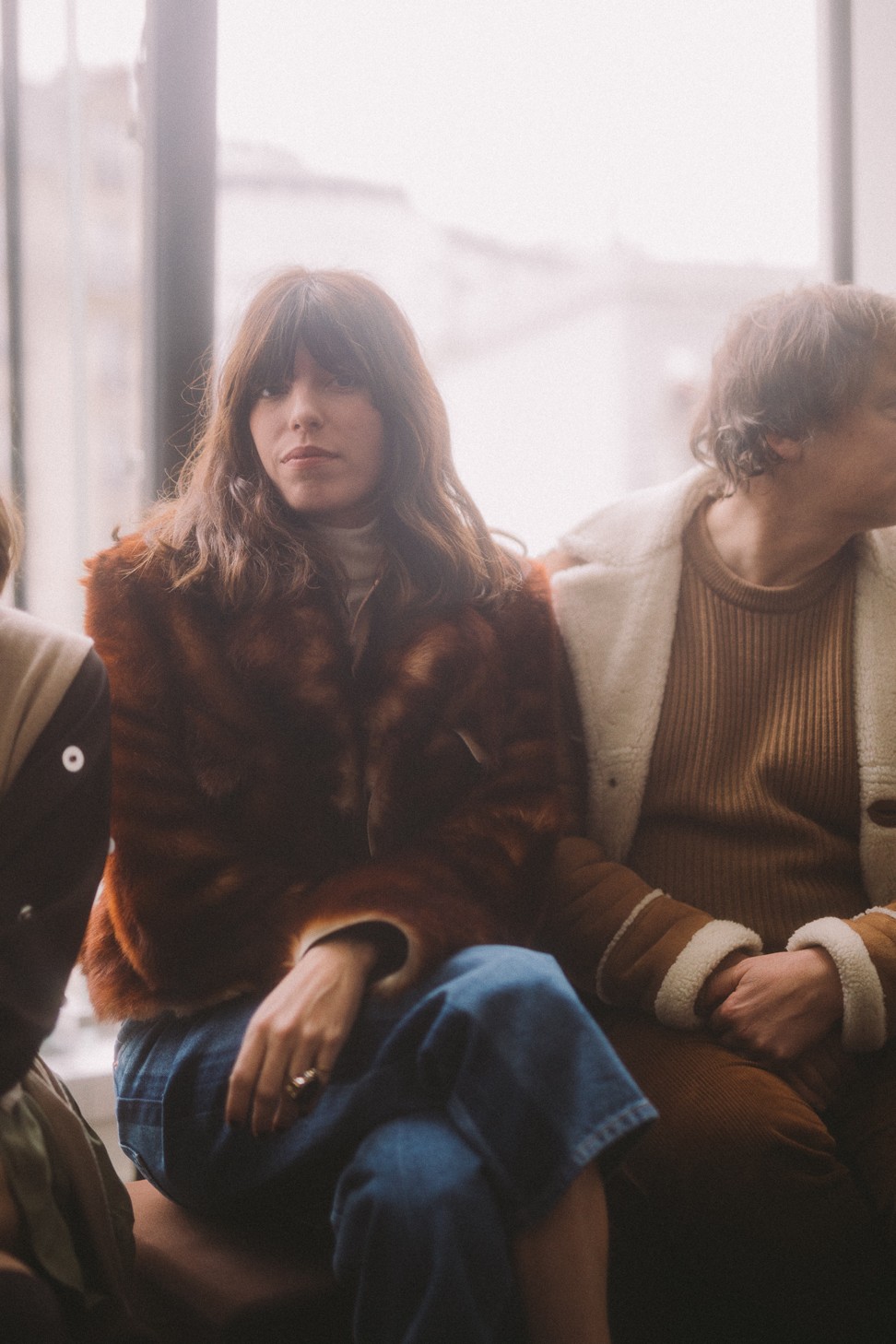 "Chloé as a brand is very womanly. I'm proud of that [legacy] and I want to emphasise that," she says. "I was impressed by the themes [from the archives] and I want to make them relevant
for today."
Ramsay-Levi has lifted iconic motifs from the archives such as the horse, which has become a recurring motif since her debut collection in October last year.
The signature motif was used by Ramsay-Levi's predecessors, Stella McCartney and Phoebe Philo, who were both equestrian fans.
It is now being embroidered on suit jackets and on the house's new "It" bucket bag, as well as jewellery.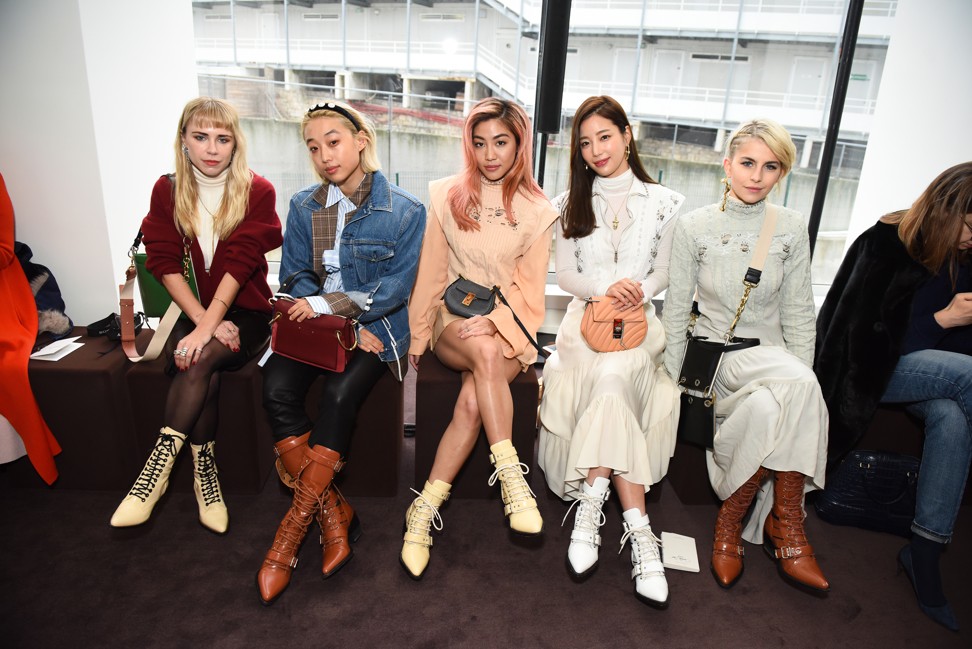 "When you have an idea, it shouldn't only be relevant for one season," Ramsay-Levi says. "It can come back season after season with transformations. I'm impressed by the [complexity] of this."
Apart from elevating motifs from archives, Ramsay-Levi has approached fashion from a female point of view, which fits the house of Chloé perfectly.
The maison, established in 1952 by Gaby Aghion, has seen strong female designers taking the creative helm, from Stella McCartney and Phoebe Philo to Hannah MacGibbon and, most recently, Keller, who left for Givenchy after a six-year-tenure.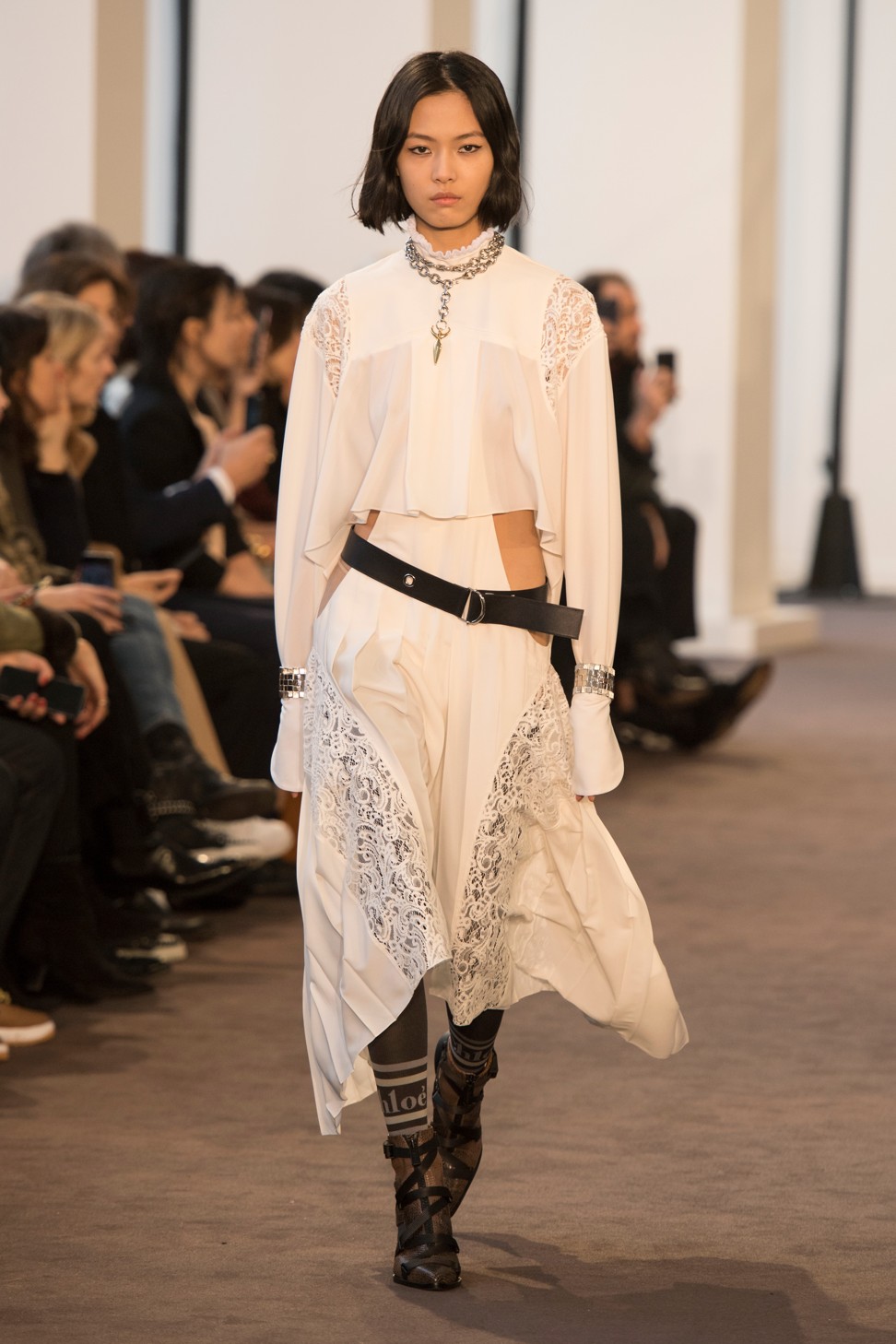 "I'm a woman, and I've always designed from a woman's perspective," Ramsay-Levi says. "I think about how the design's going to be worn, and the connection between the body and the clothes."
Maison Chloé highlights Guy Bourdin exhibit with celebrity-filled launch
Looking back, Ramsay-Levi first found passion in fashion by matching her own outfits and her design approach stemmed from her own wardrobe. "I have always been sensitive to fashion," she recalls. "I think being a woman is special and magical." It was finding her own fashion family that propelled her to pursue a career in fashion design.
Ramsay-Levi conducted her fashion training at Paris 8 University and Studio Berçot, but it was working with Nicolas Ghesquière that honed her skills and triggered her passion. "It takes dedication and passion to be successful, and finding your own fashion family is also very important," Ramsay-Levi says.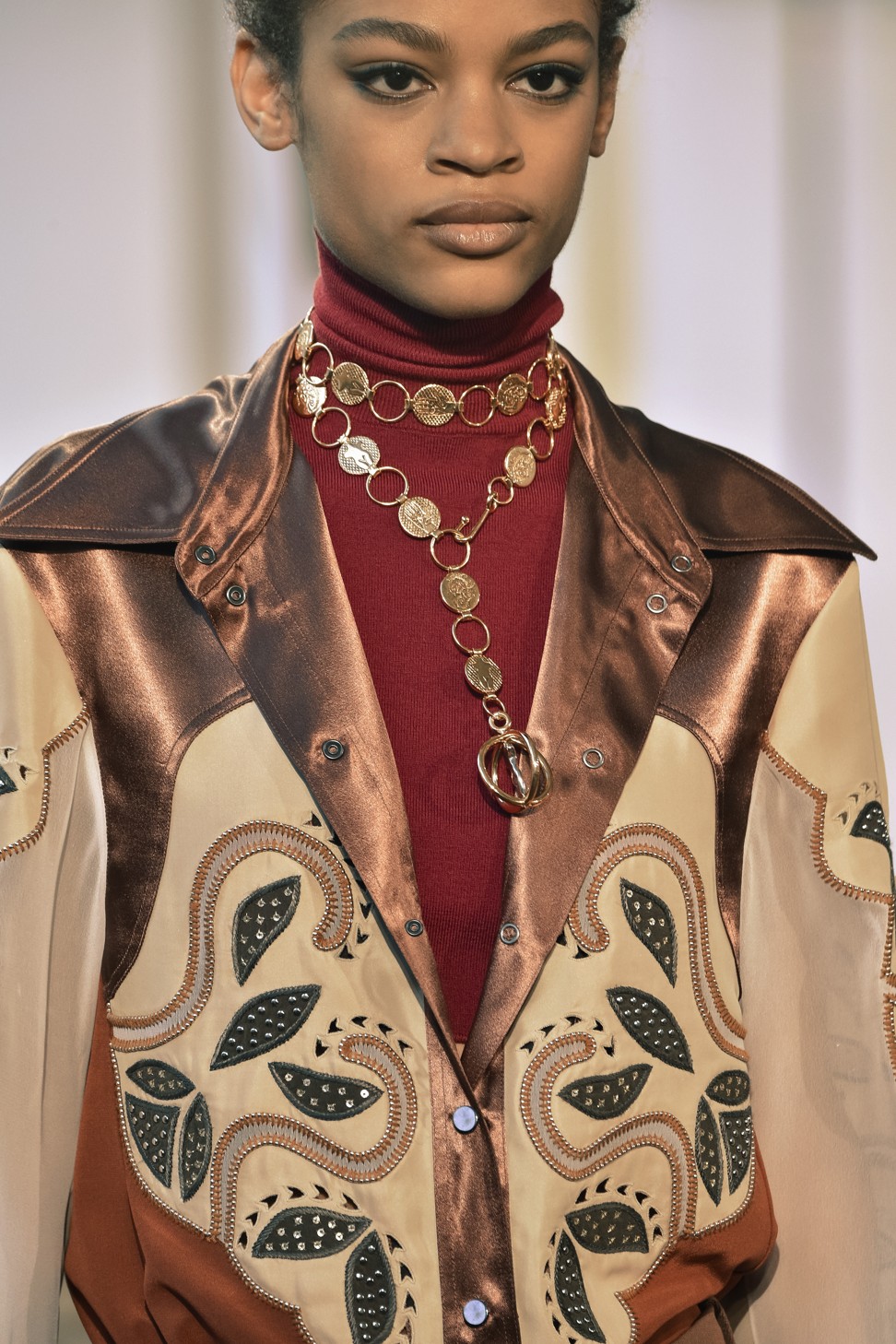 Before her appointment as Chloé's creative director in March last year, Ramsay-Levi worked alongside Ghesquière for 15 years during his reign at Balenciaga, and at Louis Vuitton since 2013. The two remain close friends after Ramsay-Levi's departure and support each other at their respective shows. Ramsay-Levi says although her past experience had been great training, she is ready to unleash her own power at Chloé. "It's [time] to carry out what I believe in and what's relevant for the Chloé girls," she says.
Now watch this space: a new chapter is being written at the house of Chloé.
Want more stories like this? Sign up here. Follow STYLE on Facebook, Instagram and Twitter