China's economic take-off has catapulted a bevy of entrepreneurs – men and woman – into the hall of wealth and fame. Here are four billionaire couples who made their own fortune, and quite often, news headlines.
Wang Jianlin and Lin Ning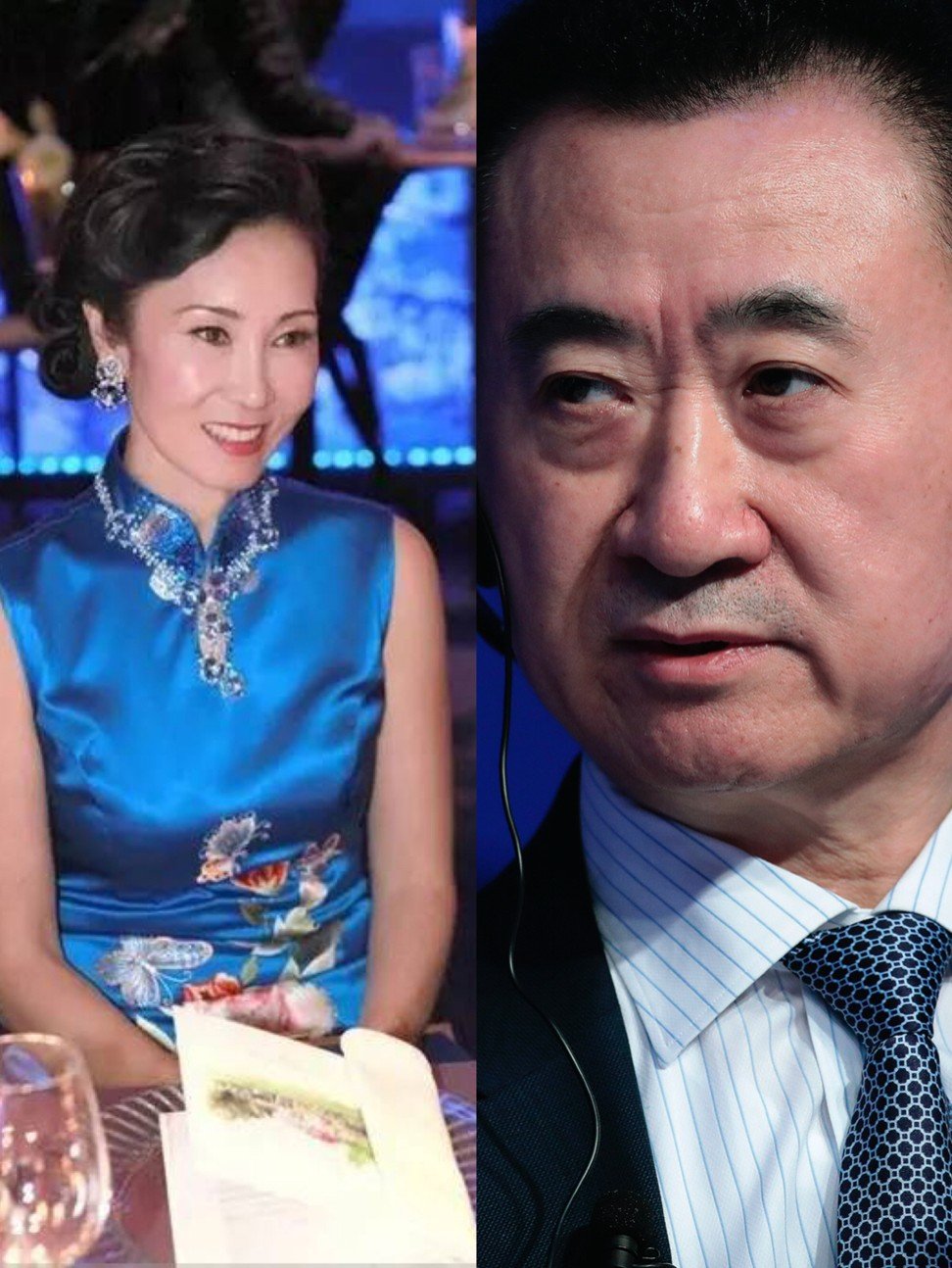 Wang Jianlin is the founder of Dalian Wanda Group, China's largest real estate development company. Besides a chain of residences and shopping malls in almost every Chinese province, his flag extends overseas, including Chicago's third-tallest skyscraper, Vista Tower, and luxury condo Circular Quay in Australia.
Are Elon Musk and Grimes still a couple?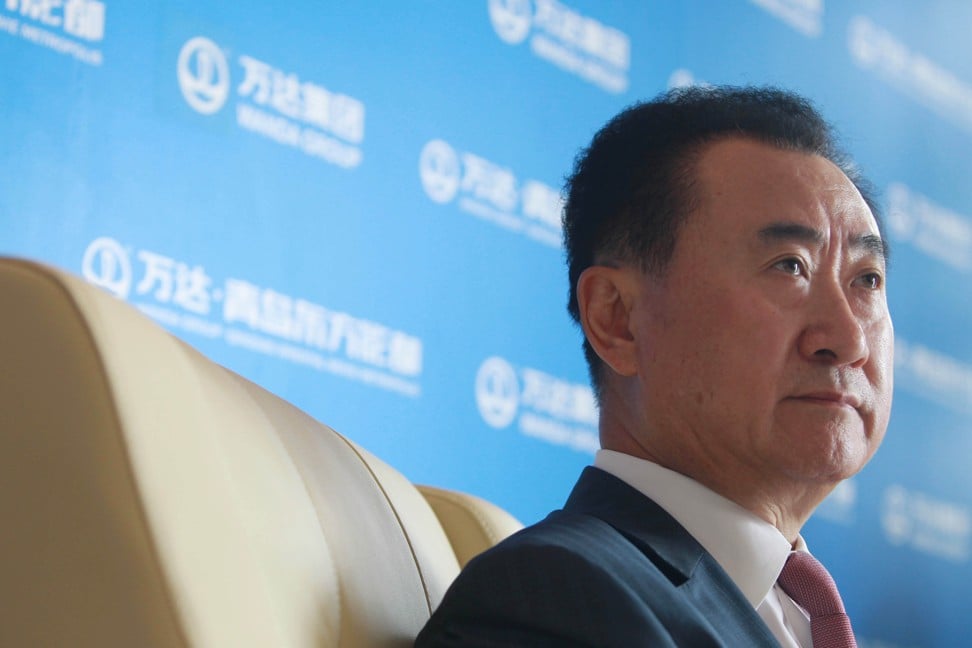 Wang is an entertainment emperor whose Wanda Cinema chain decides which Hollywood movies will be screened to 1.3 billion Chinese. That was even before he bought AMC. Wang also owns hospitality titles, ranging from the Beijing Sofitel Hotel to the Beverly Hills Hotel in Los Angeles, as well as the British yacht maker Sunseeker.
His wife, Lin Ning, is the CEO of her own company, Lin Investment Group, whose business involves architecture and interior decorations and karaoke clubs. Lin is the daughter of senior colonel Lin Lianzhang, a veteran survivor of the second Sino-Japanese war.

Lin holds the key to China's most exclusive club. The Oriental Club, part of her business portfolio, is the designated gathering venue for the China Entrepreneur Club, whose members include Jack Ma of Alibaba (which owns the South China Morning Post) as chairman, Liu Chuanzhi of Lenovo, Guo Guangchang of Fosun, and a bevy of China's richest.
The couple has a son, Wang Sicong. In a recent reshuffle of Wanda's board members, Lin bowed out while her son remained in place.
Golden couple Saasha Burns and Samuel Leetham unveil BEAR in Hong Kong
Pan Shiyi and Zhang Xin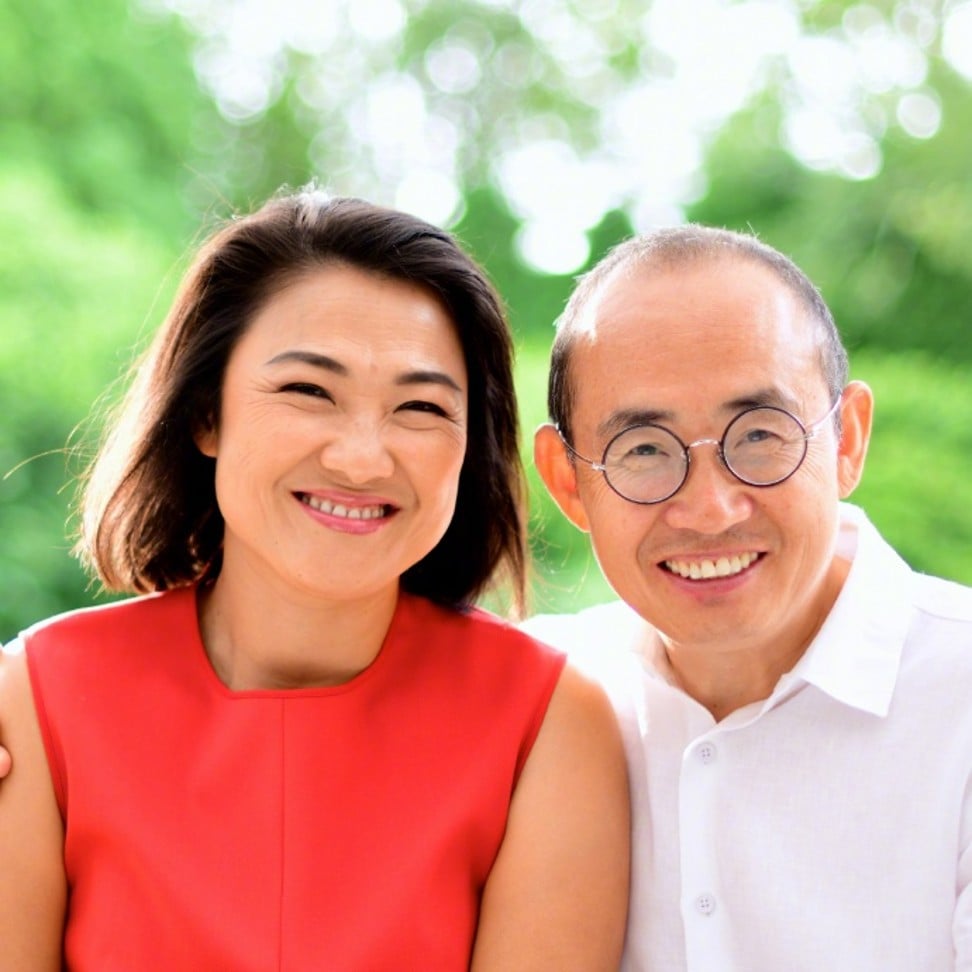 Ranked at no. 69 on Forbes's China Rich List 2017 with US$3.7 billion, Pan and Zhang co-founded SOHO China and serve as chairman and CEO respectively. The enterprise focuses on office buildings and is responsible for the major CBD complexes in Beijing and Shanghai.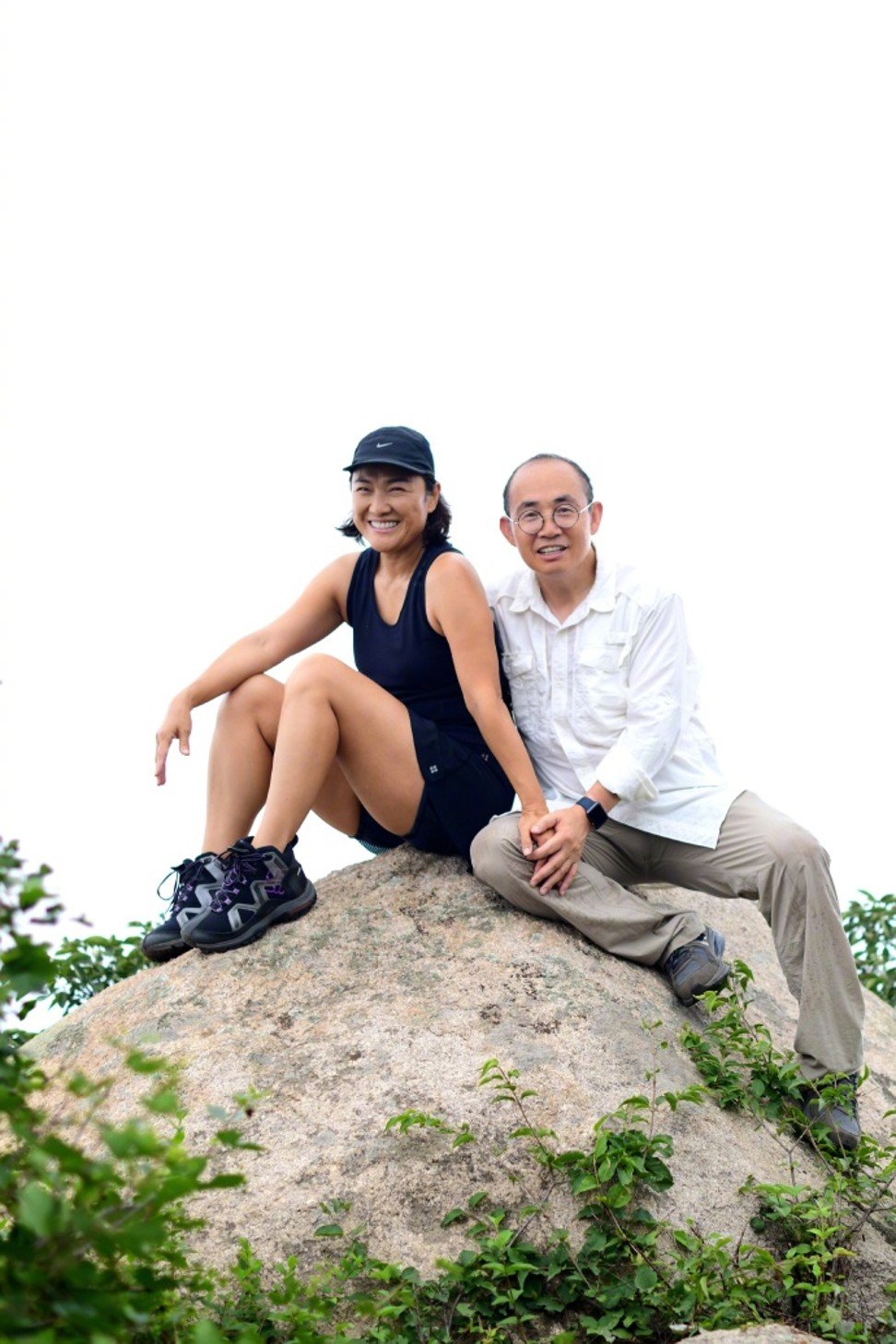 Besides Pan's new hobby of photography, which has seen him hosting an exhibition of his work in Shenyang, his two passions are running and bickering with Ren Zhiqiang, another real estate tycoon, on Weibo. In 2015, he ran both the New York City and Paris marathons, accompanied by Zhang.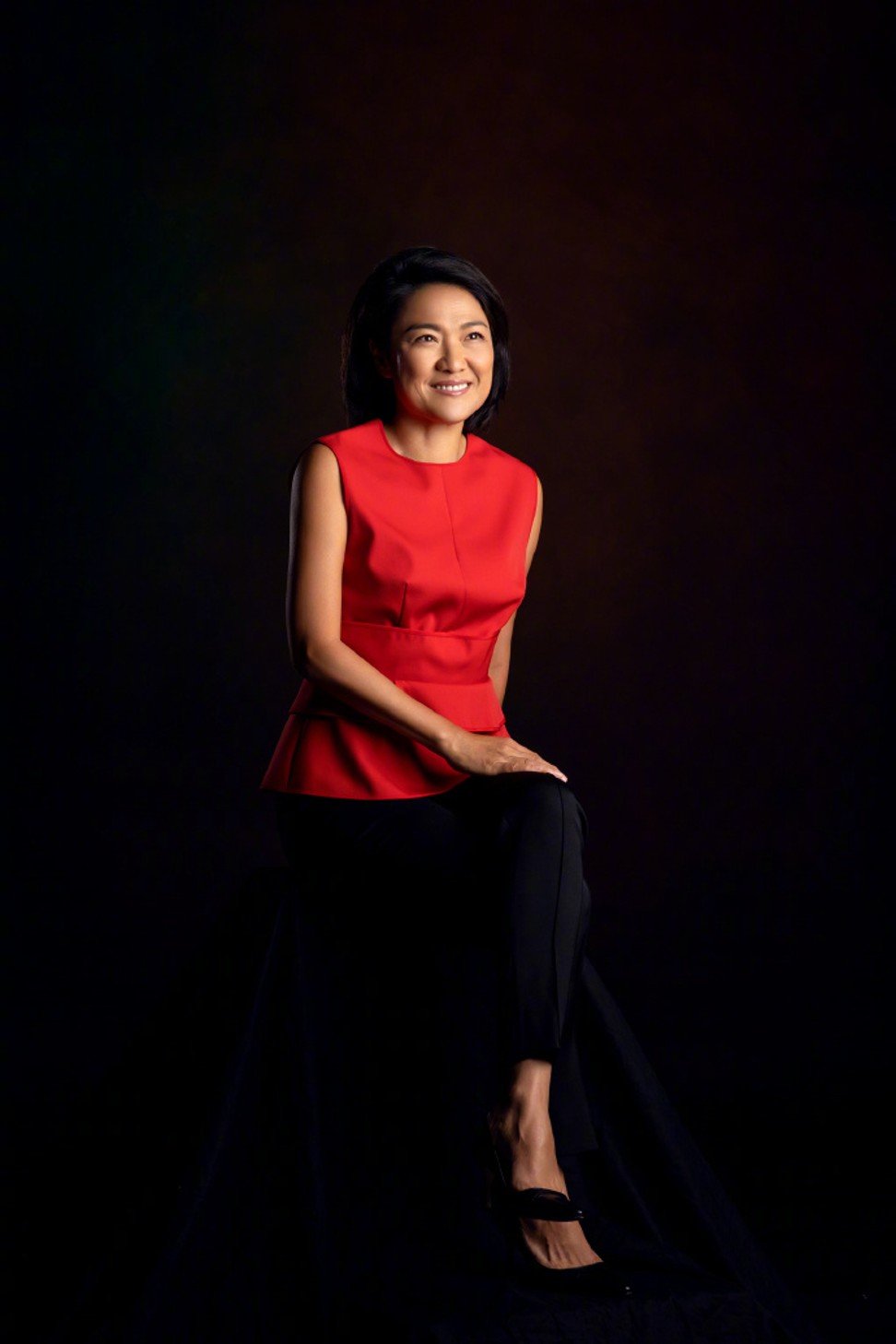 Beijing-born Zhang is a modern architecture lover who is the mastermind behind SOHO China's unique aesthetics, attracting world-class creatives to the country.
Meet 4 most stylish soccer couples at Fifa World Cup 2018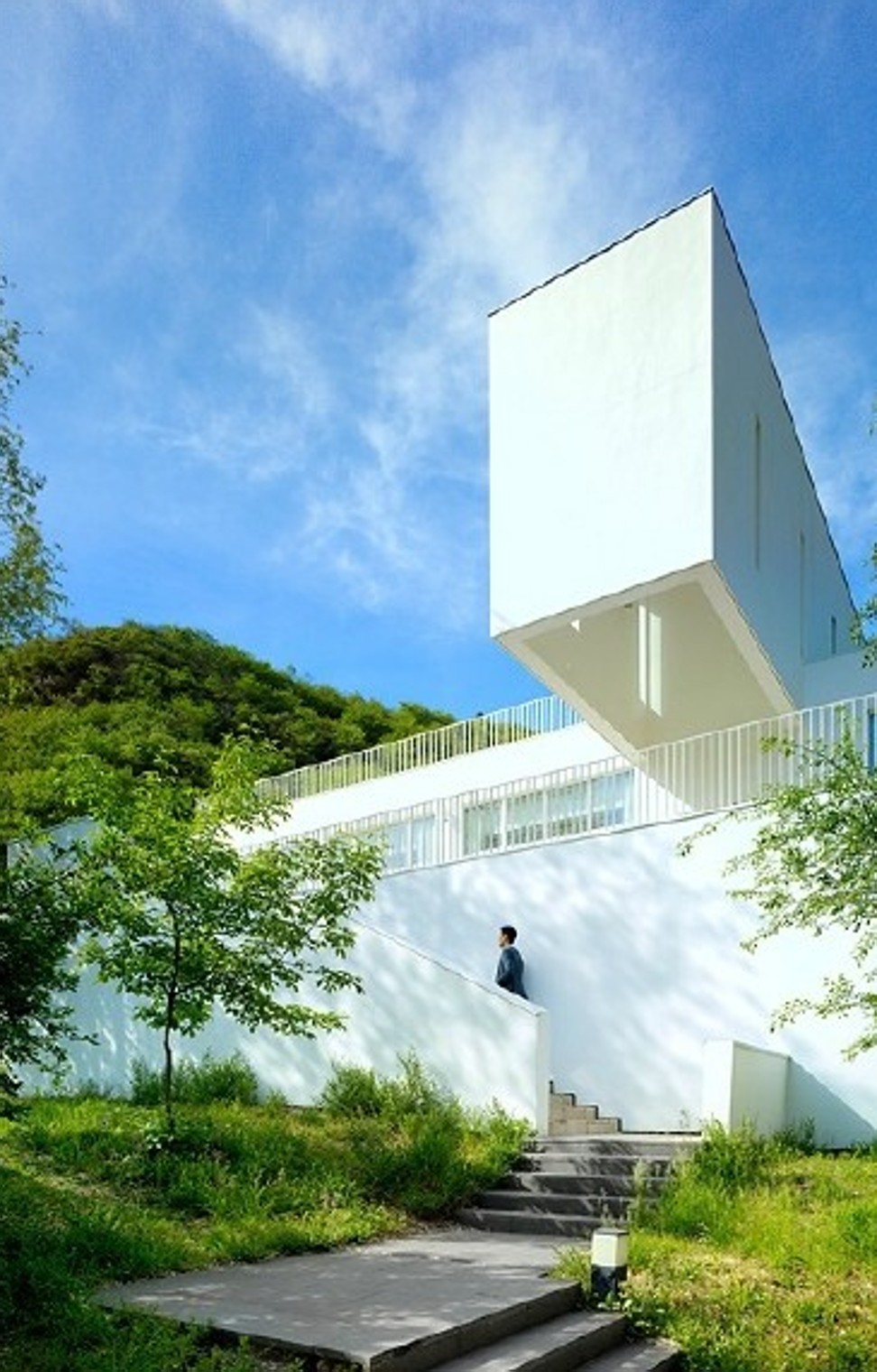 Chief among them is the group's innovative hotel development, Commune by the Great Wall. Zhang gathered 12 famed Asian architects, including Kengo Kuma and Shigeru Ban from Japan, Hong Kong's Rocco Yim and Gary Chang, as well as Singapore's Kay Ngee Tan and Chinese architect Cui Kai. The project was awarded a special prize at the 2002 la Biennale di Venezia, and focused the world's attention on Asian designers.
They have a son Pan Rui who is married to a schoolmate from the UK's University of Warwick.
Robin Li Yanhong and Melissa Ma Dongmin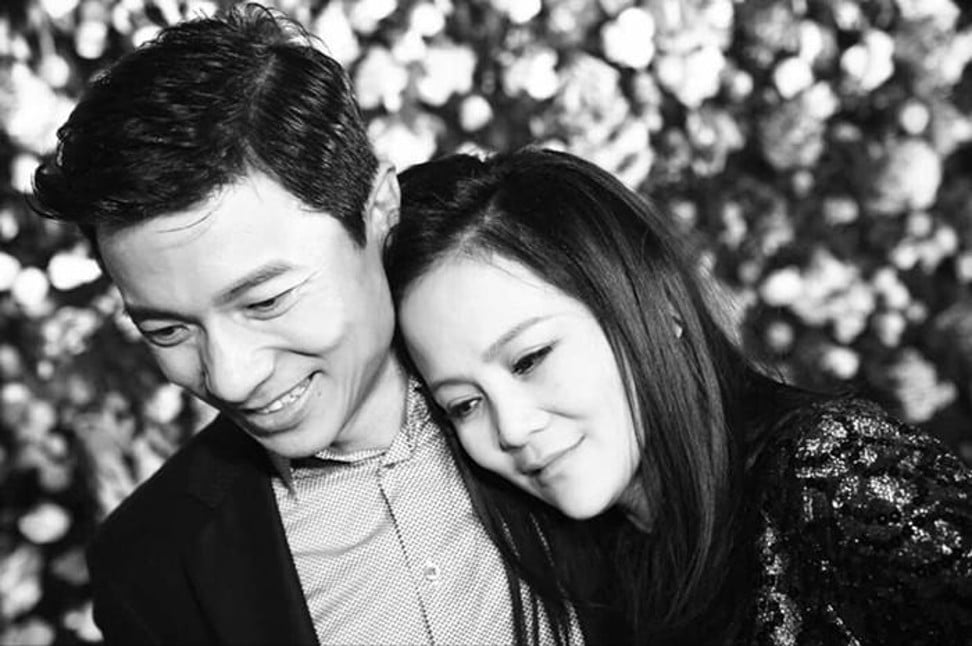 Li Yanhong, also known as Robin Li, is the co-founder and CEO of search engine Baidu, China's own version of Google. With a wealth of US$12.3 billion, Li is ranked at no.124 on Forbes's World's Billionaires list.
On September 16, his wife Melissa Ma personally donated 100 million yuan (US$14.56 million) to her alma mater, the University of Science and Technology of China, in celebration of its 60th anniversary. This has made the couple the hottest search on, well, Baidu.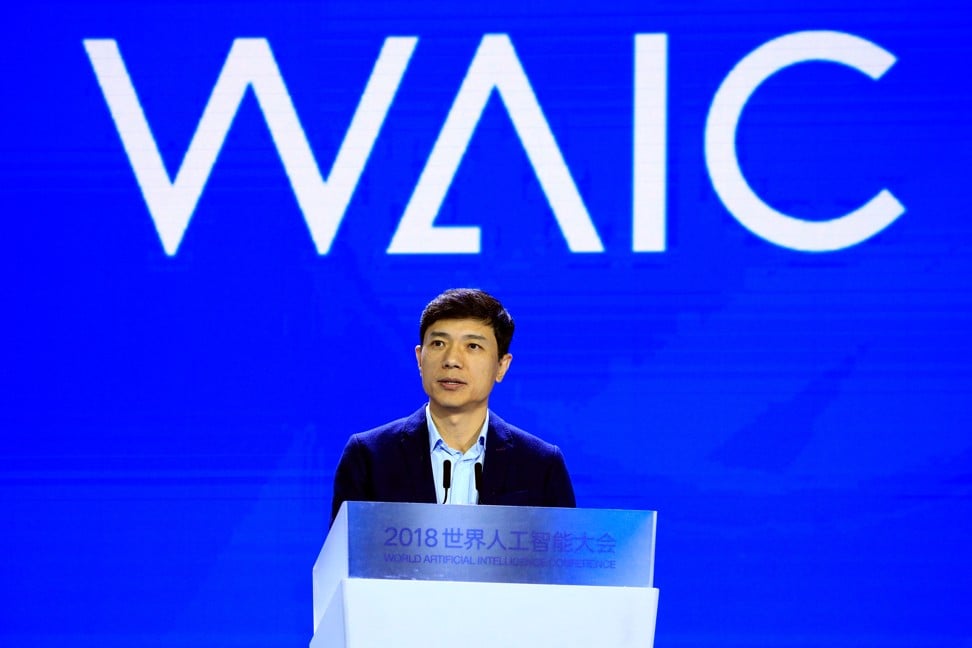 Both husband and wife excelled at school. Li was admitted to Peking University, where he studied information management and computer science, followed by campus life at the State University of New York at Buffalo.
Hong Kong now boasts more super-rich than New York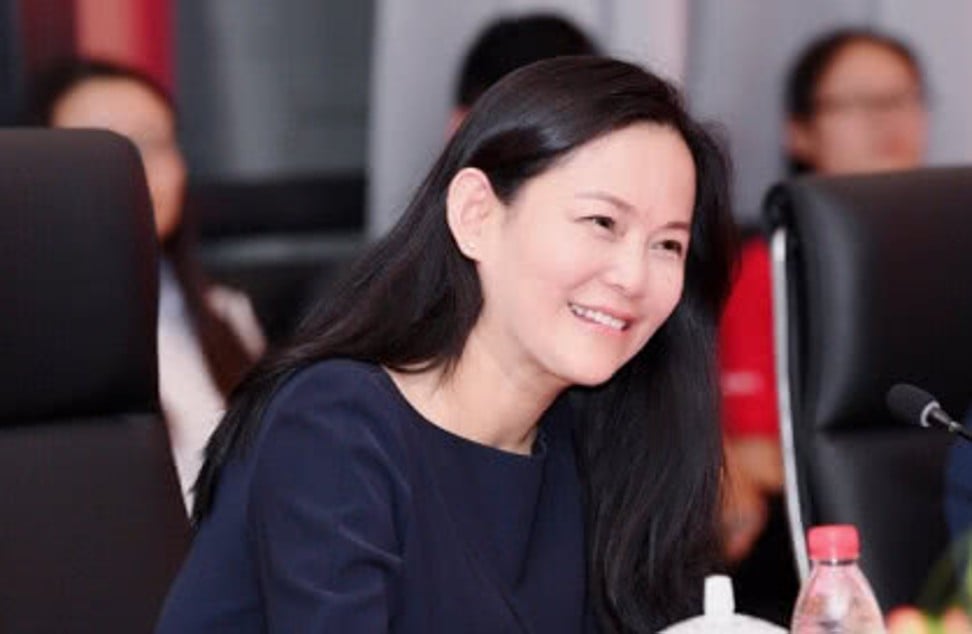 Ma, born in Anhui, graduated from the province's – and the country's – best college, the University of Science and Technology of China. She was selected for a Special Class for the Gifted Young, the nation's most acclaimed class for youthful geniuses. She also acquired a PhD from the School of Environmental and Biological Sciences of the State University of New Jersey.
The couple met in the US and has a daughter, Brenda. Ma encouraged Li to leave Wall Street and return to China to start Baidu. Having rejoined the company as special assistant to the chairman in 2017, Ma positions herself as the bridge between employees and her life companion. Li once joked in an interview that while he's the CEO of the company, Ma is the chairman democratically.
Li is a regular front row guest at CCTV New Year's Gala. At the celebrations of the Year of the Dog, CCTV live broadcast Baidu's Apollo-powered autonomous cars driving along the Hong Kong-Zhuhai-Macau bridge. This stunt saw Li's influence soar to new heights.
Richard Liu Qiangdong and Zhang Zetian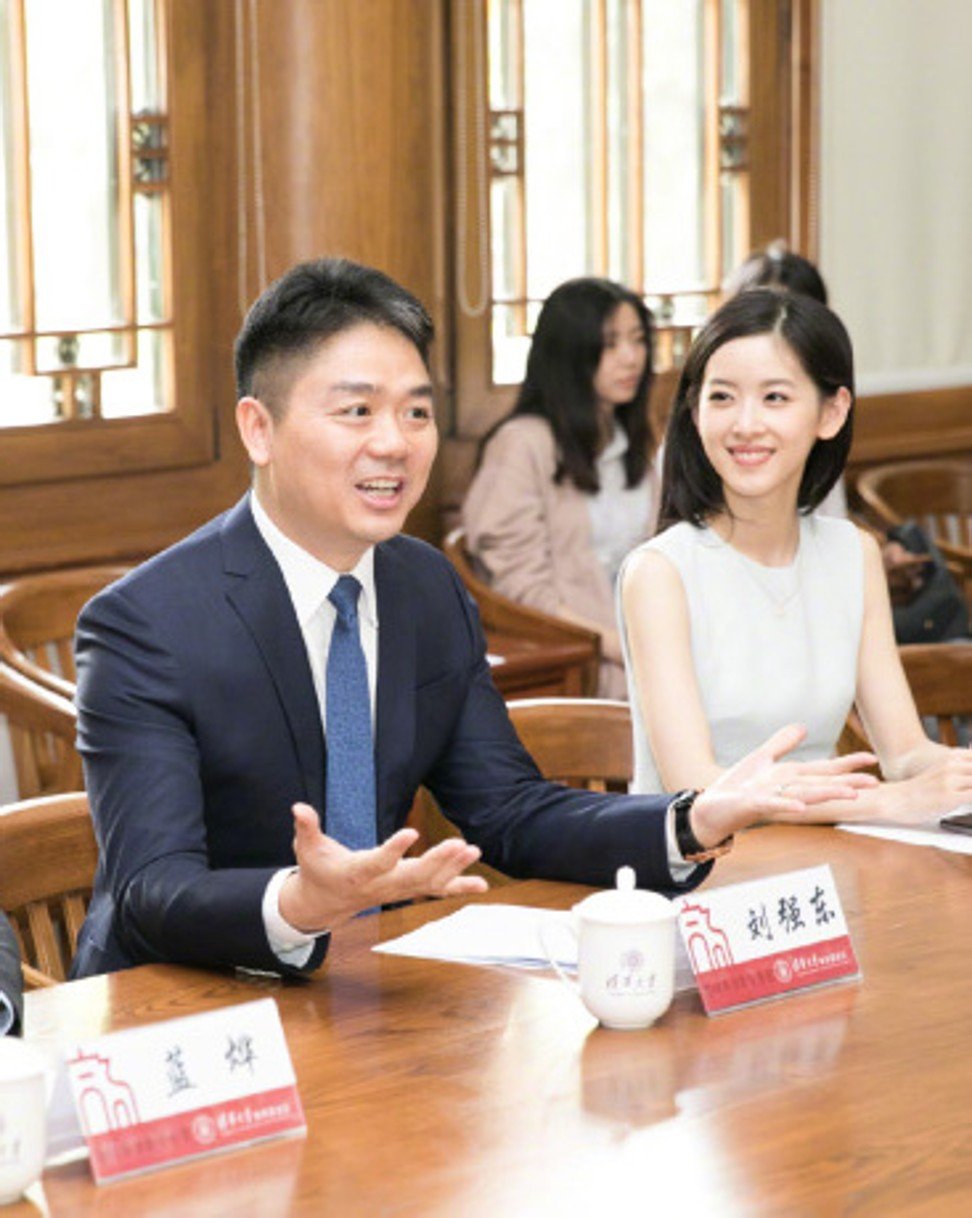 JD.com's Richard Liu, or Liu Qiangdong, often hits the news for non-JD reasons. Recently, it was rape allegations made against him in the US; four years ago, it was his romance with Zhang Zetian.
Millionaire spends US$1 million to modify infamous Ferrari Dino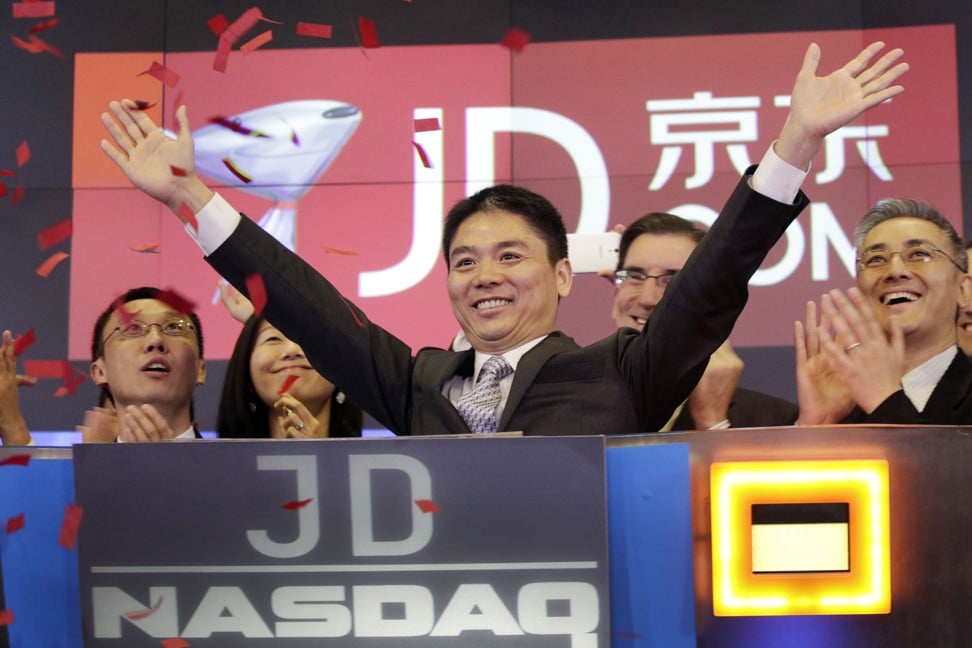 The e-commerce giant JD.com sells goods ranging from books to branded electronics and Liu has built a business with market capitalisation of US$43 billion. He has personally amassed US$10.8 billion, and made it to no. 140 on Forbes's World's Billionaire List, although it plunged to US$6.9 billion after Liu's arrest scandal.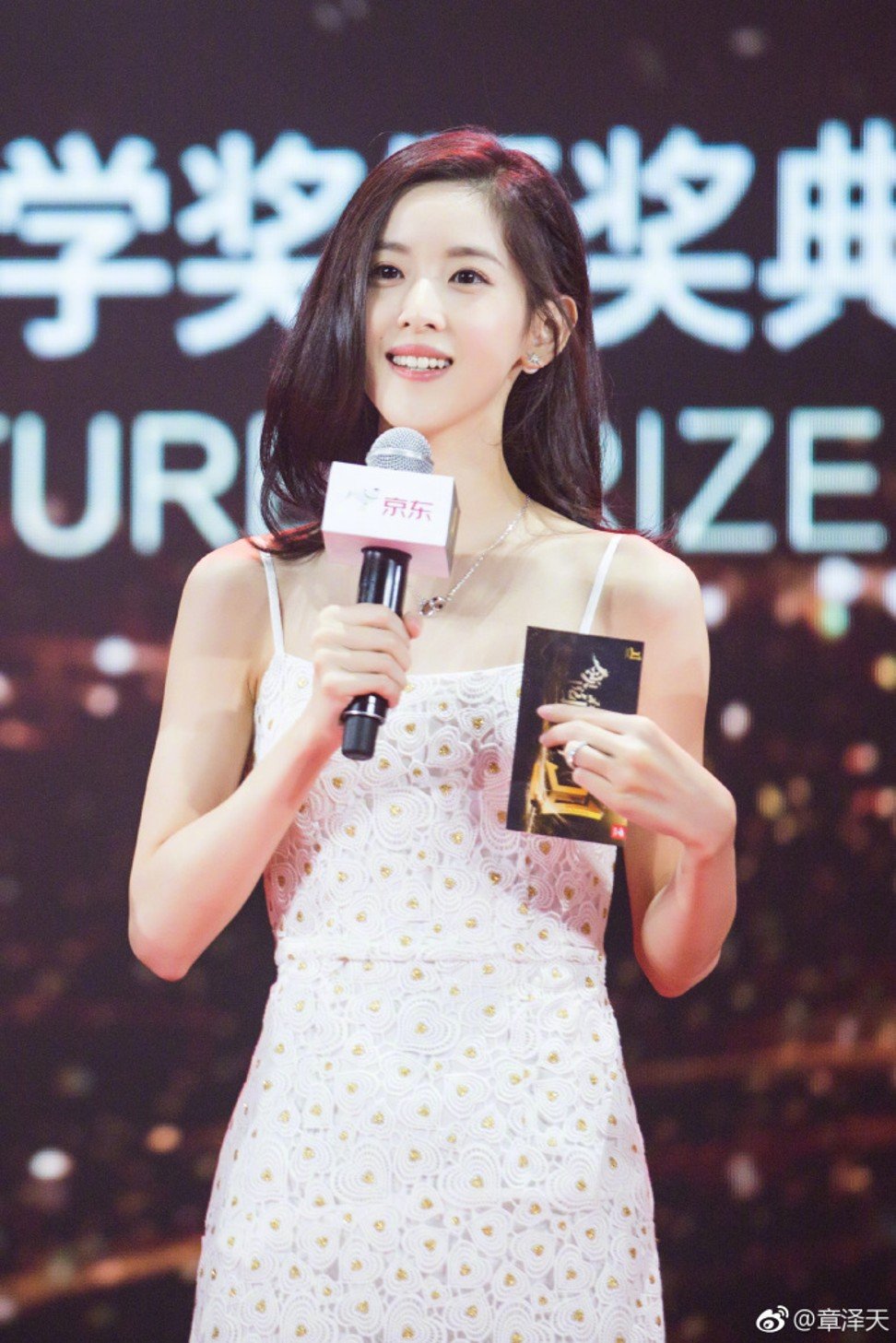 Before meeting Liu, Zhang was a "wanghong" internet celebrity. Famous for a high school photo of her holding a bottle of milk tea, she's widely known as "milk tea sister" and adored by social media for her girl-next-door beauty. Chinese media reported that she turned down the chance of being cast in Zhang Yimou's film The Flowers Of War, starring Ni Ni. She's an award-winning, national-level athlete, graduated from Tsinghua University and interned at Microsoft. At the age of 25, she's China's youngest female billionaire.
Five surprising investments by millionaires and billionaires
The internet was startled by the rumour of Zhang and Liu dating, due to their 19-year age difference. They tied the knot in 2015 and their daughter was born the following year.
Want more stories like this? Sign up here. Follow STYLE on Facebook, Instagram and Twitter