When anyone thinks of Hong Kong, the first thing that probably comes to mind is the sky-high property prices.
Many tycoons in the city have built their fortune in real estate. Let's take a look at the nine richest.
Lee Shau-kee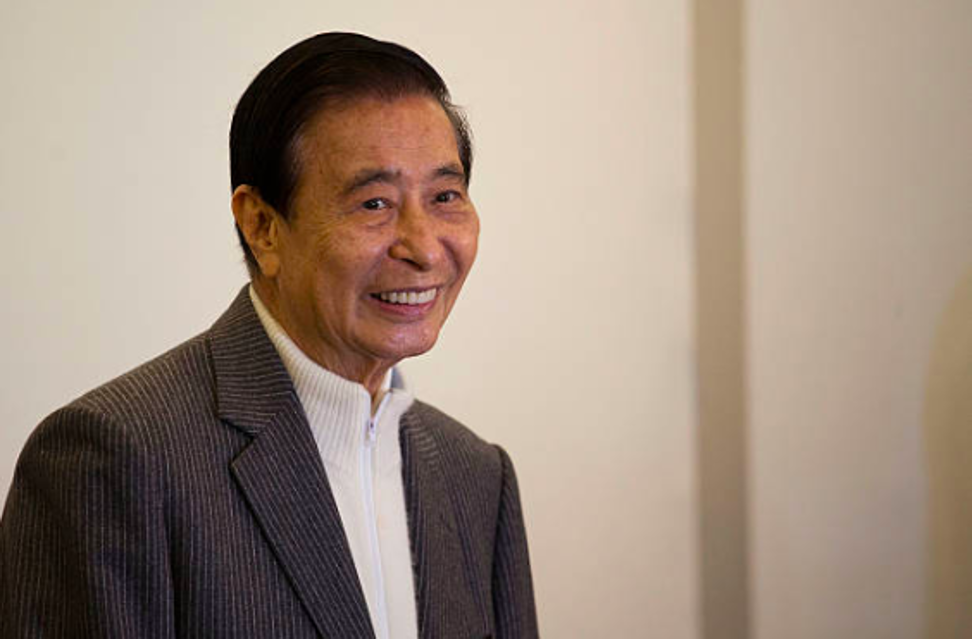 Founder and largest shareholder of property developer Henderson Land Development
Age: 90
Estimated net worth: US$19.7 billion
Conglomerate Henderson Land has interests in residential properties, hotels and department stores. Last year, it reported revenues of US$3 billion.
Why Singapore is home to so many self-made millennial millionaires
But Henderson Land isn't the first successful business Lee established. In 1963, when he was 35 years old, he founded Sun Hung Kai Properties, now a property developer giant in Hong Kong, with seven partners including Kwok Tak Seng, who is the father to three other prominent billionaires in the city today (Raymond Kwok, Thomas Kwok and Walter Kwok in this list). Lee left Sun Hung Kai in 1973 and founded Henderson Land Development in 1976.
Lee grew up in a poor family and moved to Hong Kong when the communists took power in China. Today, he is a generous philanthropist who donates much of his fortune to the education sector.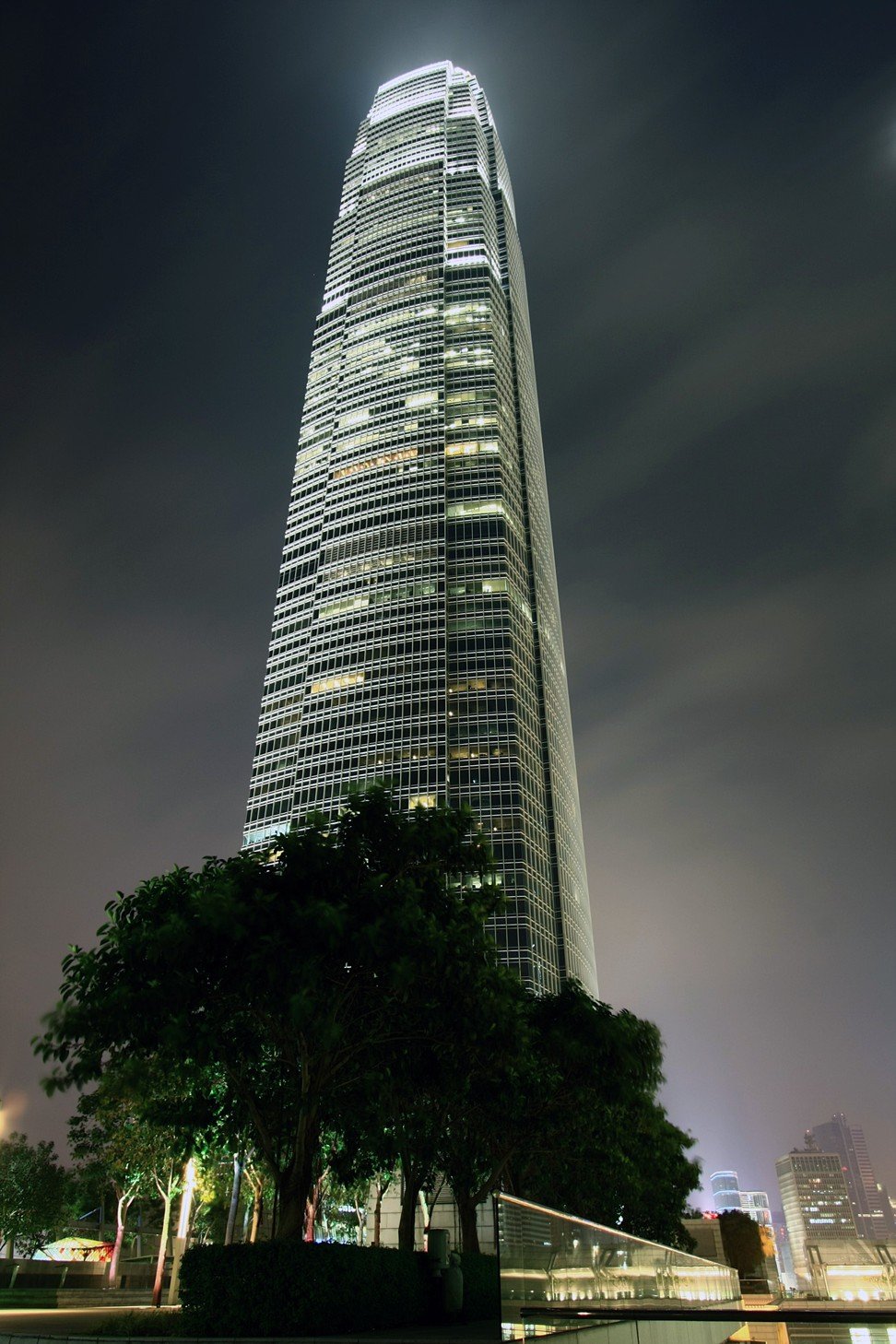 Henderson Land's businesses in Hong Kong: IFC (International Finance Centre), Mira Hotel, Town Gas, department store Citistore, and others.
Hong Kong now boasts more super-rich than New York
Lui Che-woo
Founder and chairman of Macau casino operator Galaxy Entertainment Group and property developer K. Wah International Holdings
Age: 88
Estimated net worth: US$12.9 billion
Lui's Galaxy Entertainment received a reported revenue of US$7.9 billion last year, while his K. Wah International, which has property operations in China and Southeast Asia, gained a reported revenue of US$1.4 billion last year.
Lui fled to Hong Kong from China in 1934, and at age 13, he began selling food on streets to support his family.
In the 1950s, he started to buy and import surplus construction equipment from US forces in Okinawa to Hong Kong, and founded K. Wah when he was only 26 years old. According to K. Wah, its construction materials have been used in almost a quarter of all buildings in Hong Kong.
Lui then began his businesses in real estate development, and opened Galaxy Macau resort in 2011.
He is known for his Lui Che Woo Prize, a prize that honours individuals or organisations around the globe that have made substantial contributions in sustainable development, mankind's well-being and promoting a positive attitude.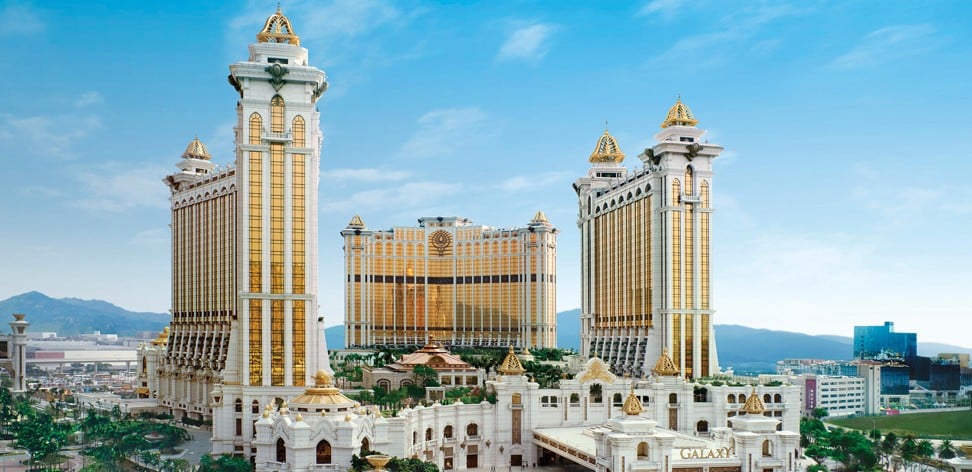 Lui's businesses in Macau: Galaxy Macau, The Ritz-Carlton, and others.
Henry Cheng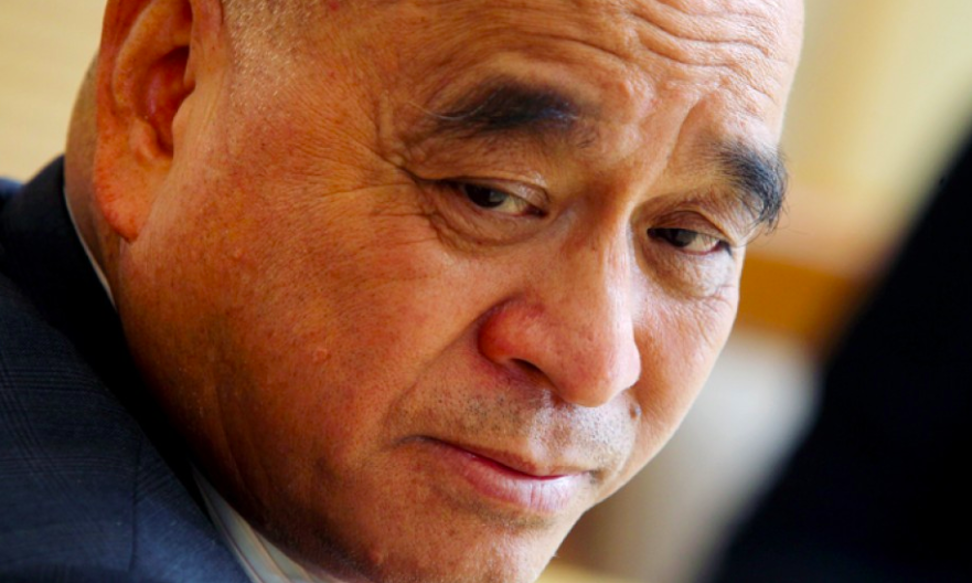 Chairman of Chow Tai Fook Jewellery Group and property developer New World Development
Age: 71
Estimated net worth: US$14.6 billion
Cheng succeeded his father, Cheng Yu-tung, who passed away in 2016, as the chairman of both companies. This year, Chow Tai Fook reported a revenue of US$7.5 million.
The 25 best restaurants in the world
Right before Cheng was born, his parents moved from Macau to Hong Kong so they could expand their jewellery business founded by Cheng's grandfather in 1929.
Cheng's father used profits their family business gained to establish property businesses, and eventually founded New World Development in 1970.
Cheng was very fond of this father. He bought a 59.6ct pink diamond to honour his late father for US$71 million last year.
Also, both father and son are winners of Hong Kong's Gold Bauhinia Medal, the highest award in the city for those who have made a significant contribution to the public.
New World Development's businesses in Hong Kong: managing the Hong Kong Convention and Exhibition Centre
Raymond Kwok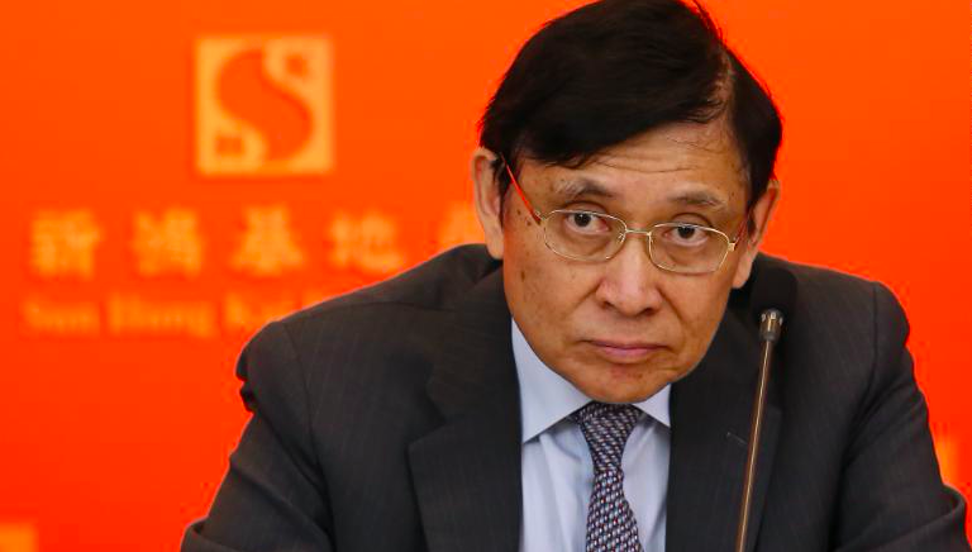 Chairman of Sun Hung Kai Properties
Age: 65
Estimated net worth: US$10.3 billion
Sun Hung Kai Properties is one of the largest real estate developers in Hong Kong today, and had a reported revenue of US$10 billion this year.
It was co-founded by Raymond Kwok's father, Kwok Tak-seng, who passed away in 1990 due to a heart attack.
Five surprising investments by millionaires and billionaires
Kwok Tak-seng's three sons, Walter Kwok, Thomas Kwok and Raymond Kwok took control of the company, with Thomas and Raymond winning the boardroom and became co-chairmen of the company.
However, in 2014, Thomas was charged with corruption and was put in jail for five years, and Raymond became Sun Hung Kai's chairman.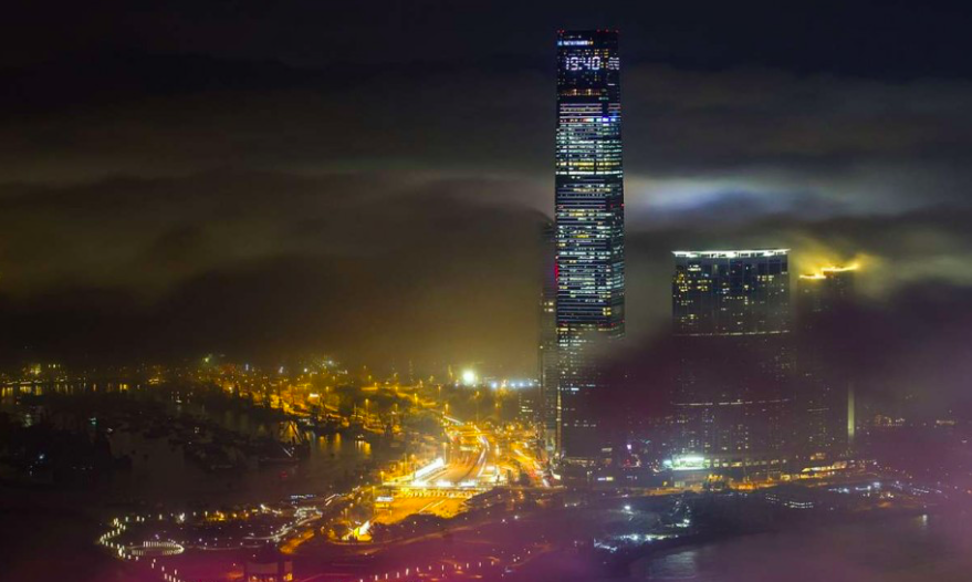 Sun Hung Kai's businesses in Hong Kong: Hong Kong's tallest building the ICC, the IFC, theme park Noah's Ark, mobile phone operator SmarTone, and others.
Thomas Kwok
Former chairman of Sun Hung Kai Properties
Age: 67
Estimated net worth: US$10.3 billion
After Thomas Kwok's father, Kwok Tak Seng, passed away in 1990 and his elder brother Walter Kwok was ousted, he and his brother Raymond co-chaired Sun Hung Kai Properties.
In 2012, the two brothers were arrested by Hong Kong's anti-corruption agency and charged with bribery with the city's No. 2 official Rafael Hui. Raymond was cleared of all charges while Thomas was sentenced to five years in prison for involving in illegal payments.
He stepped down as chairman and managing director after the verdicts were given.
Walter Kwok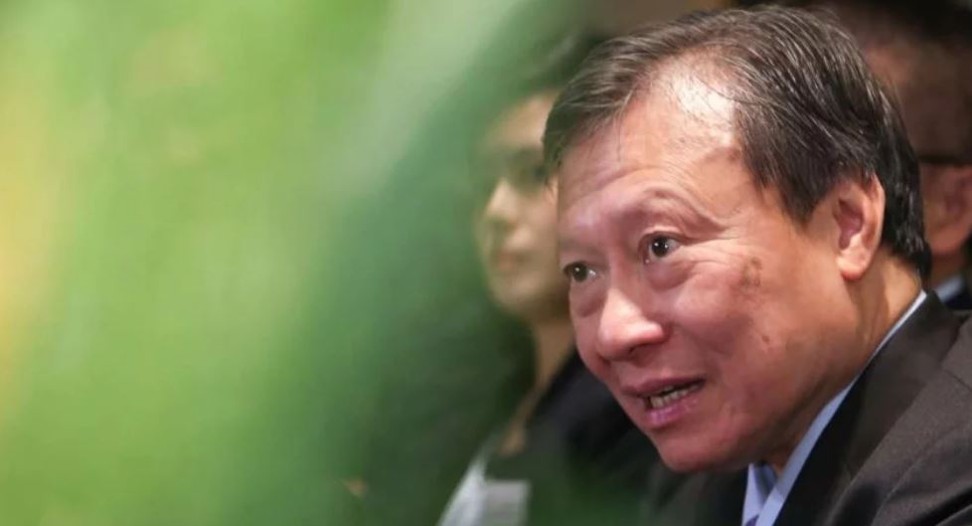 Founder of Empire Group Holdings
Age: 67
Estimated net worth: US$9.17 billion
Walter Kwok is the eldest son of Kwok Tak-seng, the co-founder of Hong Kong's property developer giant Sun Hung Kai.
Kwok served as the chairman and CEO of the Sun Hung Kai until 2008, when he was ousted by his family who claimed he was mentally ill. He then sued them for libel.
Despite this, Kwok got back his 16 per cent stake at Sun Hung Kai in 2014, which has made up most of his net worth, and founded his own real estate company, the Empire Group.
Who are the 10 richest billionaires in US finance?
Michael Kadoorie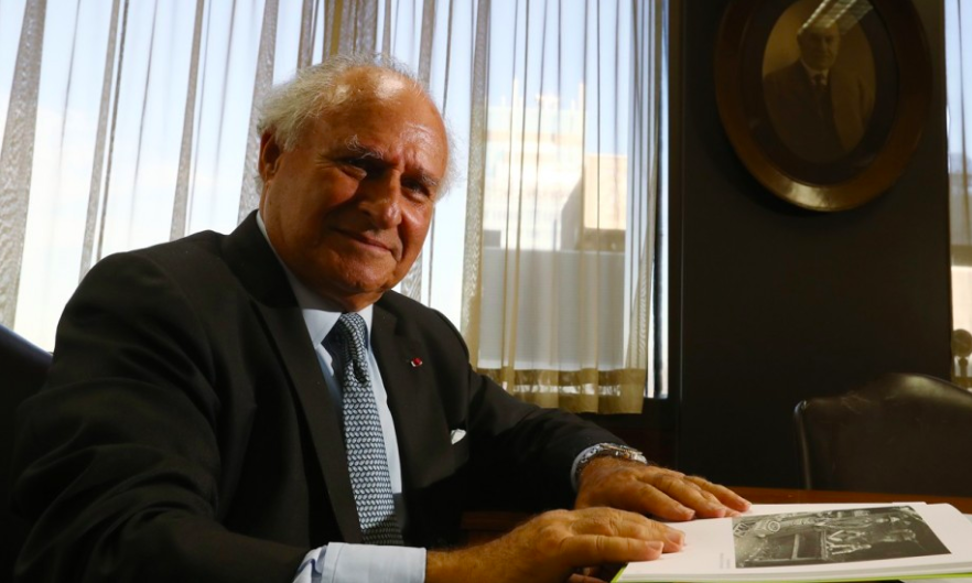 Chairman of electricity producer CLP Holdings
Age: 72
Estimated net worth: US$11 billion
CLP (China Light and Power) Holdings is the largest electricity producer in Hong Kong, serving about 80 per cent of the city's population today. The company also operates in China, Taiwan, Southeast Asia and India.
Kadoorie's grandfather Elly Kadoorie, an Iraqi Jew, and his family accumulated a stake in CLP and became its largest shareholder in mid-1900s, and passed the company to Kadoorie when Kadoorie was 26 years old.
Today, apart from owning CLP, Kadoorie also chairs the Hongkong and Shanghai Hotels, which runs The Peninsula hotels.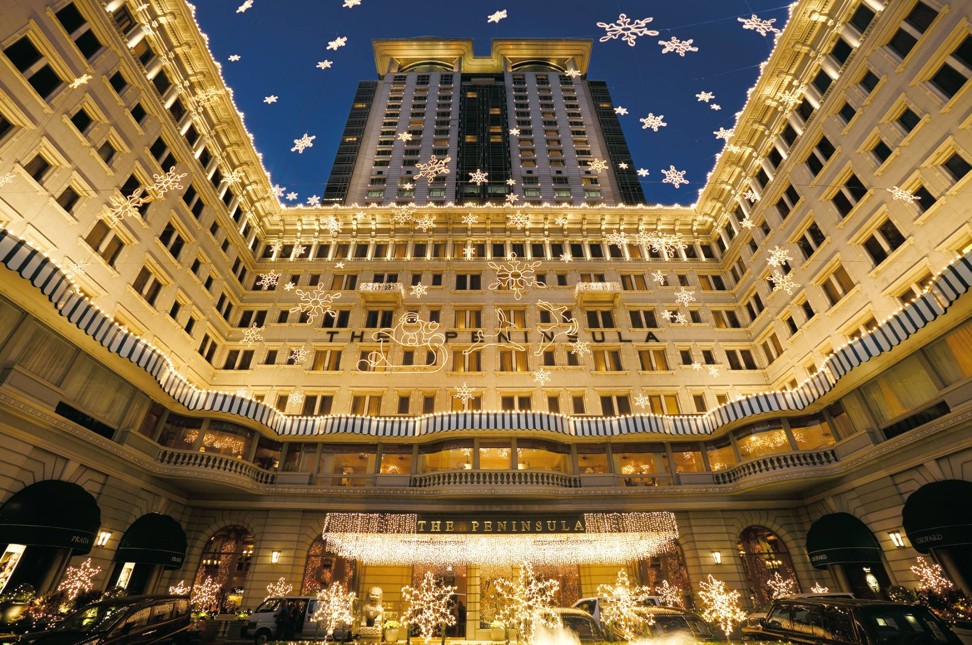 Kadoorie's businesses in Hong Kong: The Peninsula, Peak Tram, Peak Tower, and others.
Peter Woo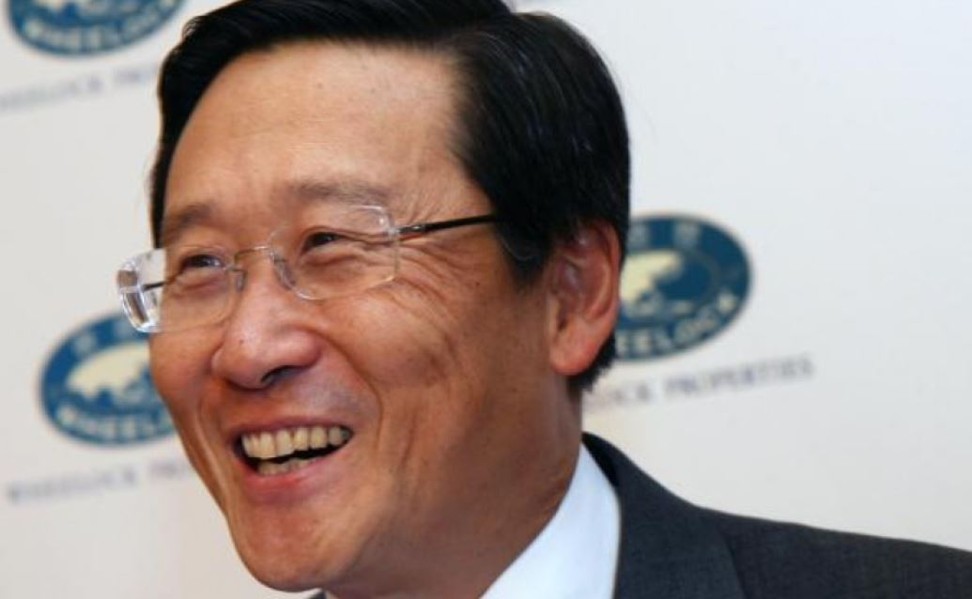 Largest shareholder of Wheelock & Co.
Age: 72
Estimated net worth: US$9.95 billion
With real estate businesses in Hong Kong, China, Singapore and the UK, Wheelock gained a reported revenue of US$9.1 billion last year.
Born to an architect father in Shanghai, Peter Woo and his family moved to Hong Kong for the city's post-war construction boom.
In 1973, he married Hong Kong shipping magnate Pao Yue-kong's daughter Bessie Pao, started to work for his father-in-law and gradually took control over Pao's businesses, including Wheelock and Wharf Holdings, which is the flagship subsidiary of Wheelock today. And in 1986, he was appointed as Wheelock's CEO.
In 2015, he stepped down and handed the position to his son. Right now, Woo acts as a senior counsel to the company.
Who are India's top 10 richest billionaires?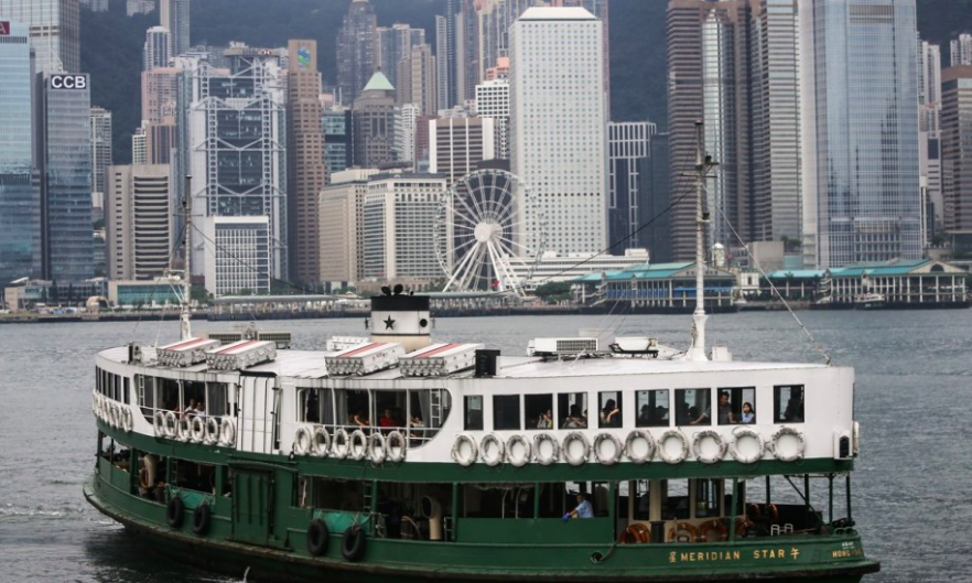 Wheelock & Co.'s businesses in Hong Kong: Marco Polo Hotels, mall and office complex at Times Square, shopping centre at Harbour City, Star Ferry, and others.
Li Ka-shing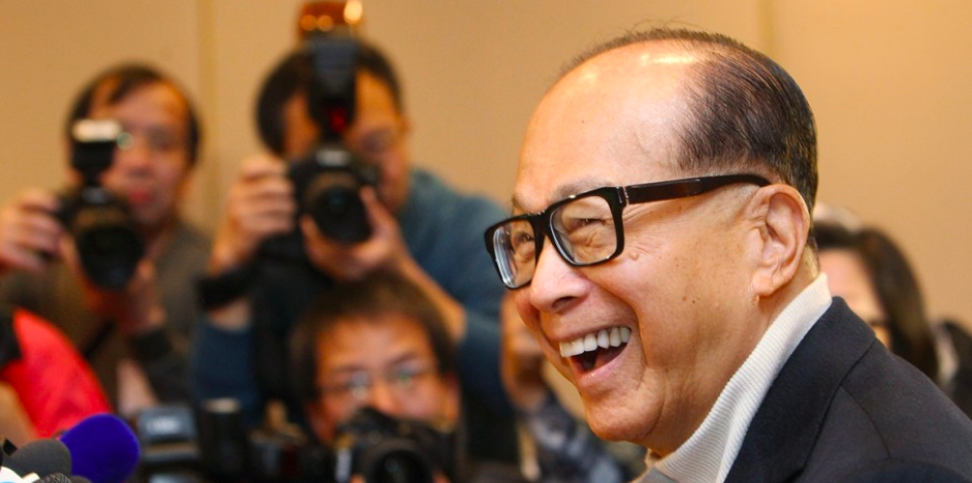 Founder of CK Hutchison Holdings
Age: 90
Estimated net worth: US$30.6 billion
Li Ka-shing is the wealthiest and most influential businessman in Hong Kong.
Li's wealth comes from his conglomerate CK Hutchison, which has interests in areas like retail, infrastructure, port services and telecommunications, his real estate developer CK Asset Holdings with businesses in office leasing, hotels and residential building constructions, and his Canadian oil and gas producer Husky Energy.
In 1940, Li fled to Hong Kong from China because of the Sino-Japanese war, and worked in a factory when he was just 14 to support his family.
When he was 22 years old, he established a factory making plastic flowers, and then went on to invest in real estate. At 39, he got control of the British trading house Hutchison Whampoa.
Who are India's top 10 richest billionaires?
In 1987, Li bought a controlling stake in the small-scale Canadian oil and gas driller Husky Energy, which, in 2008, saw shares surge by more than eightfold. Now, Husky Energy is one of the largest energy companies in Canada.
While he stepped down this May, he still remains a senior adviser to his empire.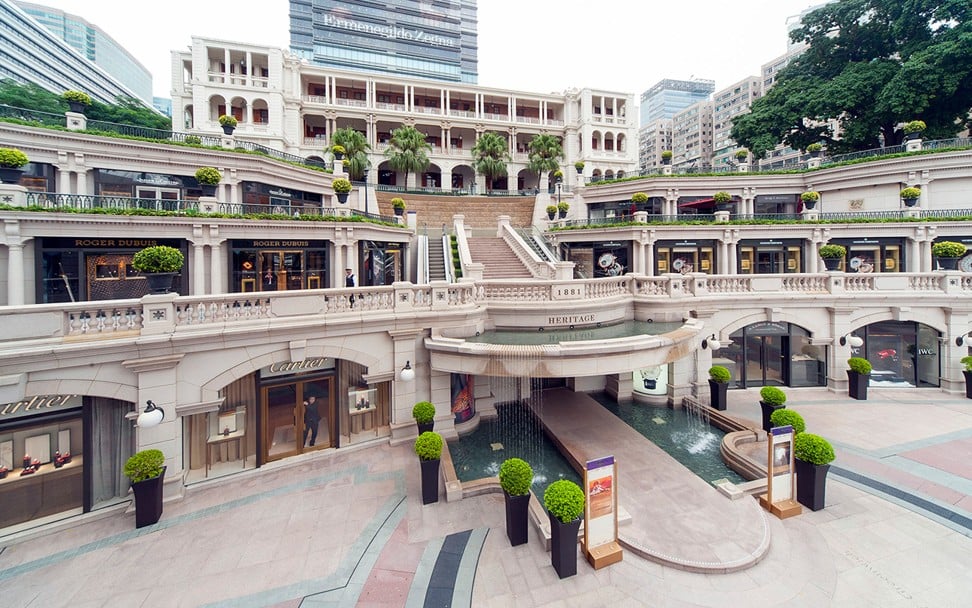 Li's businesses in Hong Kong: cultural and luxury shopping landmark 1881 Heritage, container port Hongkong International Terminals, health and beauty care chain store Watsons, and others.
All reported revenues listed above are compiled from Bloomberg Billionaires Index as of October 15.