Giorgio Armani, the co-founder and sole owner of fashion house Armani, is worth US$8.8 billion, according to Forbes.
His extensive empire spans industries that include accessories, perfume, make up, interior design, real estate, restaurants, and hotels. The 84-year-old business mogul brought in US$2.7 billion in revenue in 2017, according to Bloomberg, which looked at filings with Italy's business register.
Armani spends part of his fortune on multiple private homes all over the world, from Italy to the South of France to the Caribbean island of Antigua. He also owns a 213-foot luxury yacht.
Giorgio Armani says successor need not be Italian
Armani was born in the northern Italian town of Piacenza in 1934 and later attended medical school at Piacenza University for two years before leaving for his military service.

While on leave from the military, Armani got a job as a window dresser at Milan department store La Rinoscente, where he worked up to a buyer position, marking his first foray into fashion. In 1965, Armani started working as a designer at fashion house Nino Cerruti, where he met Sergio Galeotti, who would later become his business partner.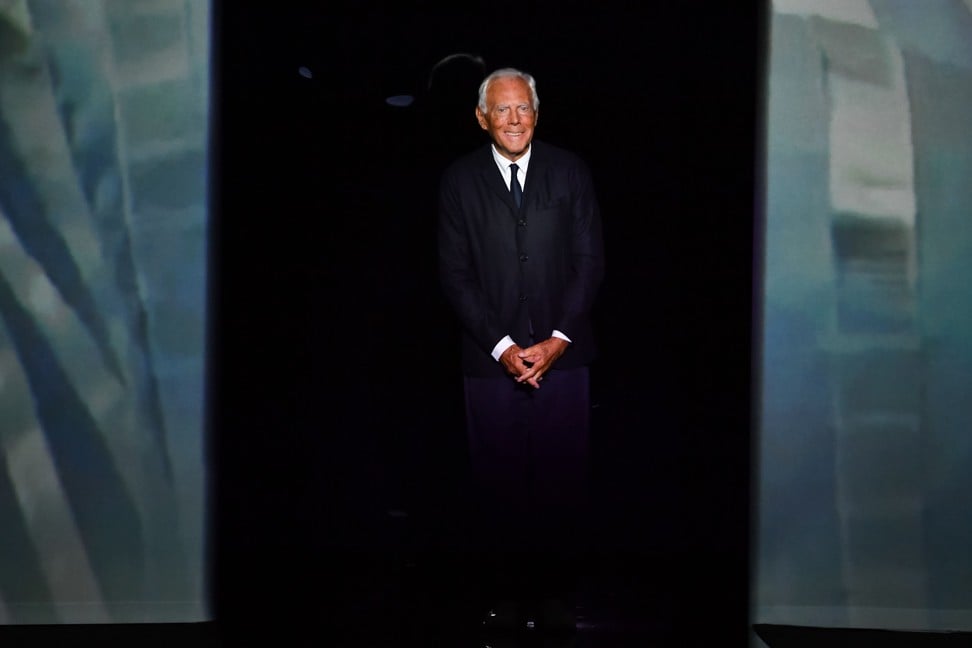 Armani started Giorgio Armani S.p.A. with Galeotti in 1975, with Armani focusing on the creative side and Galeotti handling the business aspects.
Armani's pastel and silver collection defines the shape of colour at MFW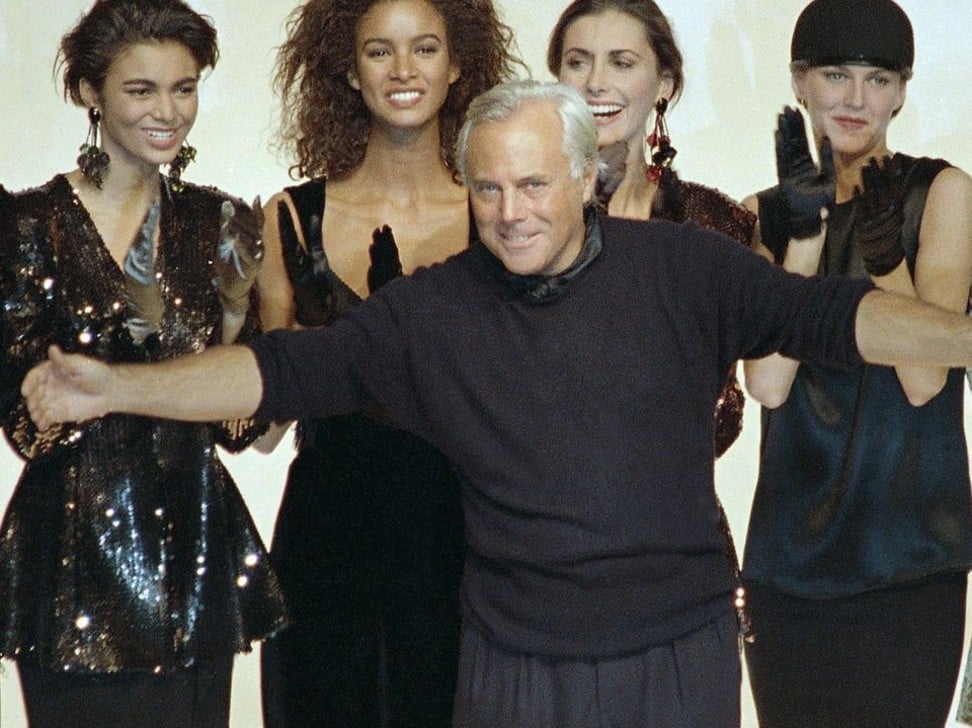 The company expanded to the US in 1979 and gained global attention for designing Richard Gere's clothing in his 1980 film American Gigolo.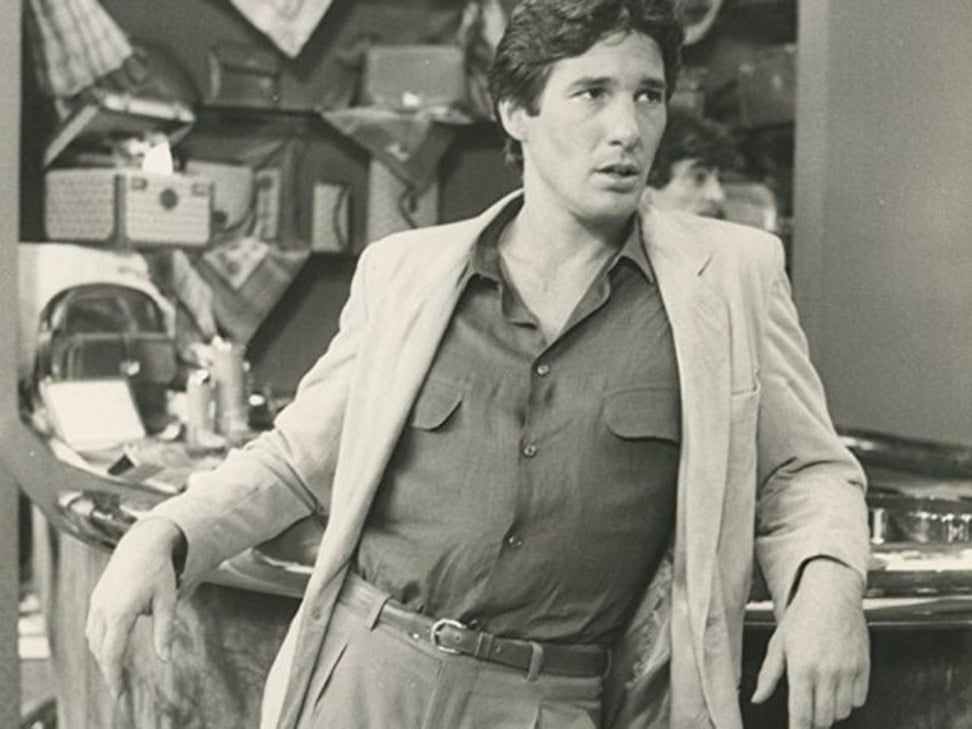 Despite the death of his partner in 1985, Armani continued to expand the business in the 80s and 90s, introducing new brands including Emporio Armani.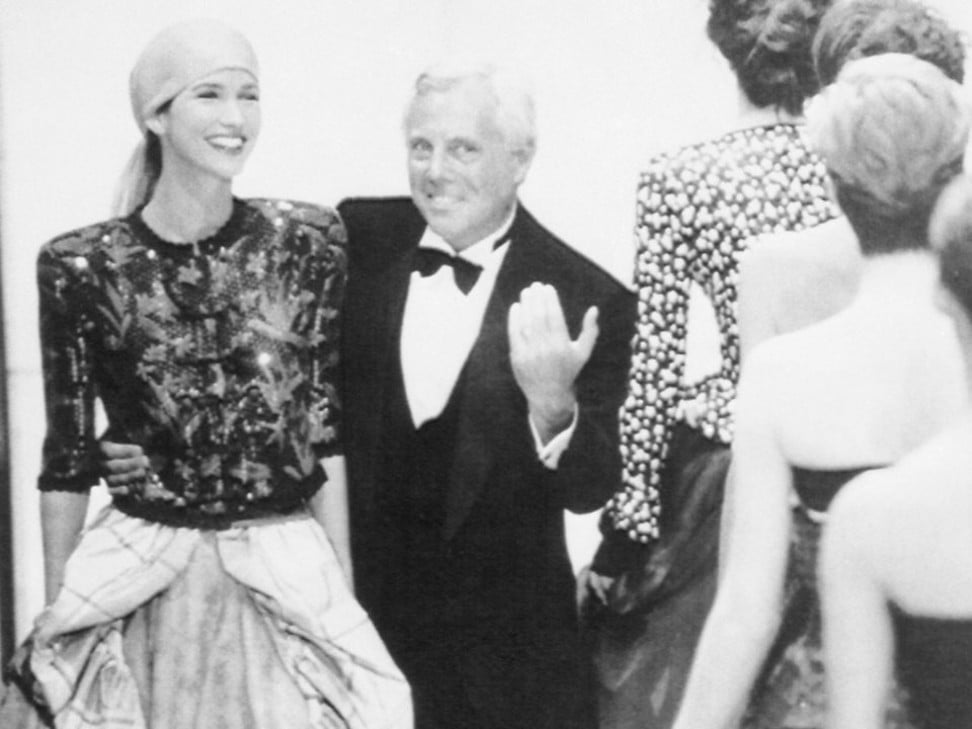 Armani makes double-breasted jacket 'wearable, and accessible to everyone'
Armani is known for his androgynous approach to fashion.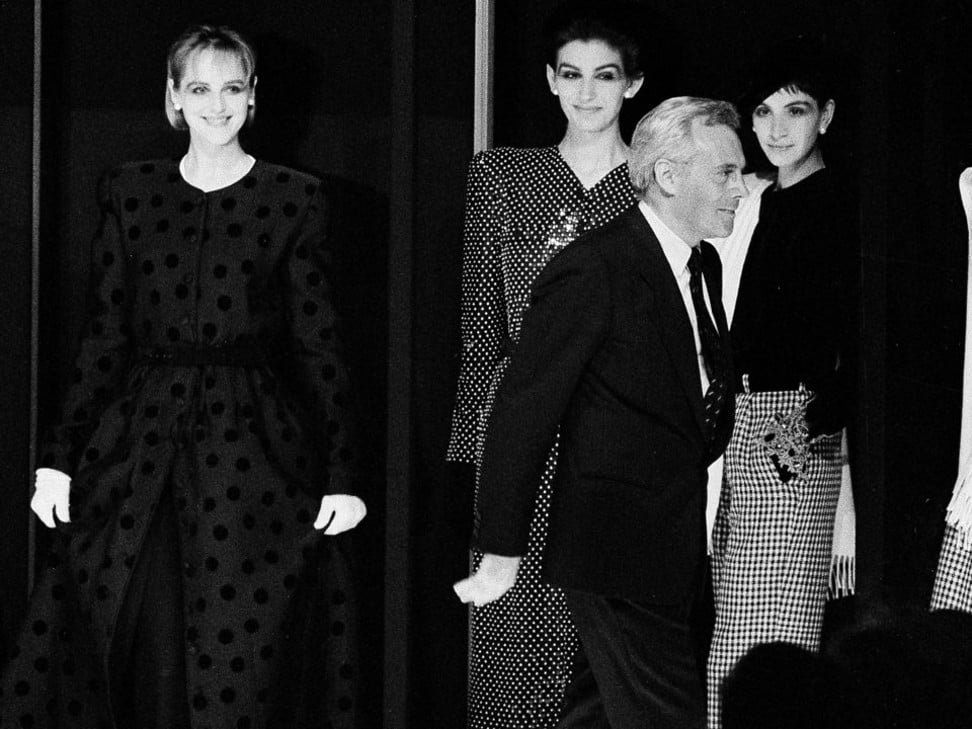 "I was the first to soften the image of men, and harden the image of women," Armani once said of his brand.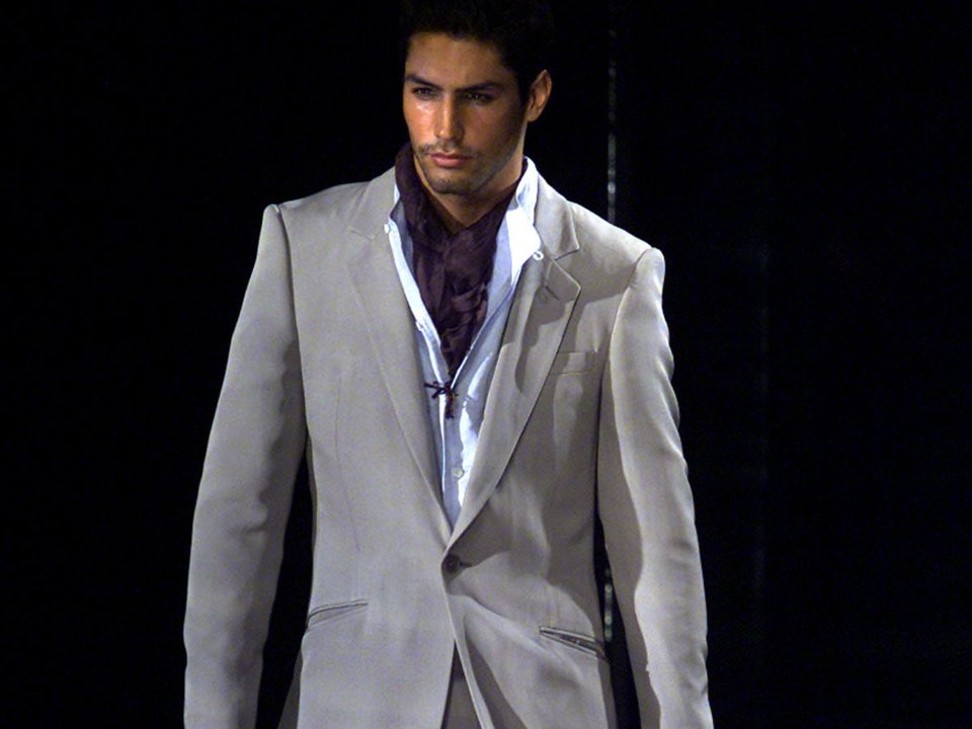 "I dressed men in women's fabrics, and stole from men what women wanted and needed – the power suit," he said.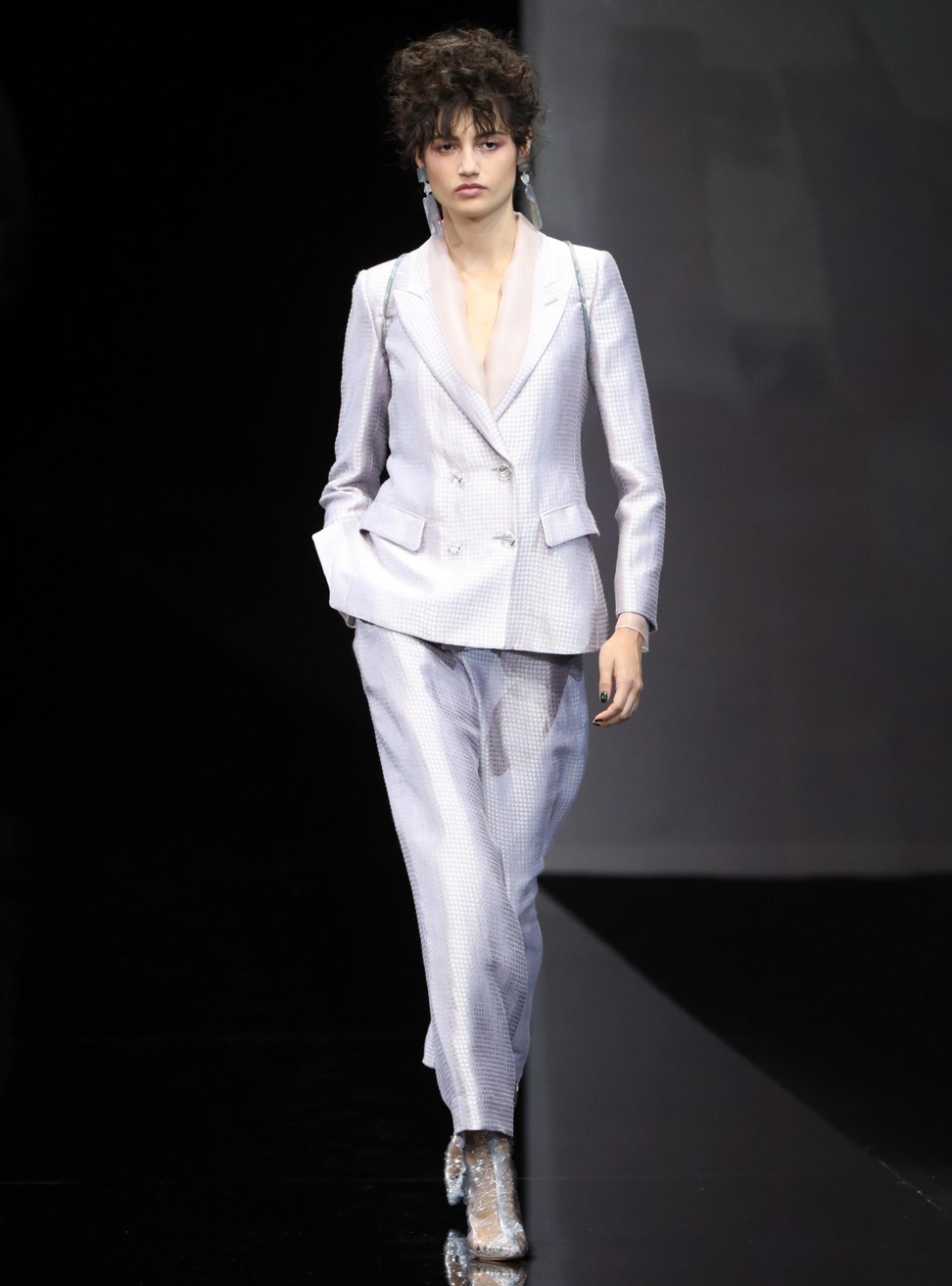 Adventurous Armani, fanciful Fendi close Milan Fashion Week
He brought softened, minimalist style to high-end menswear, according to Forbes.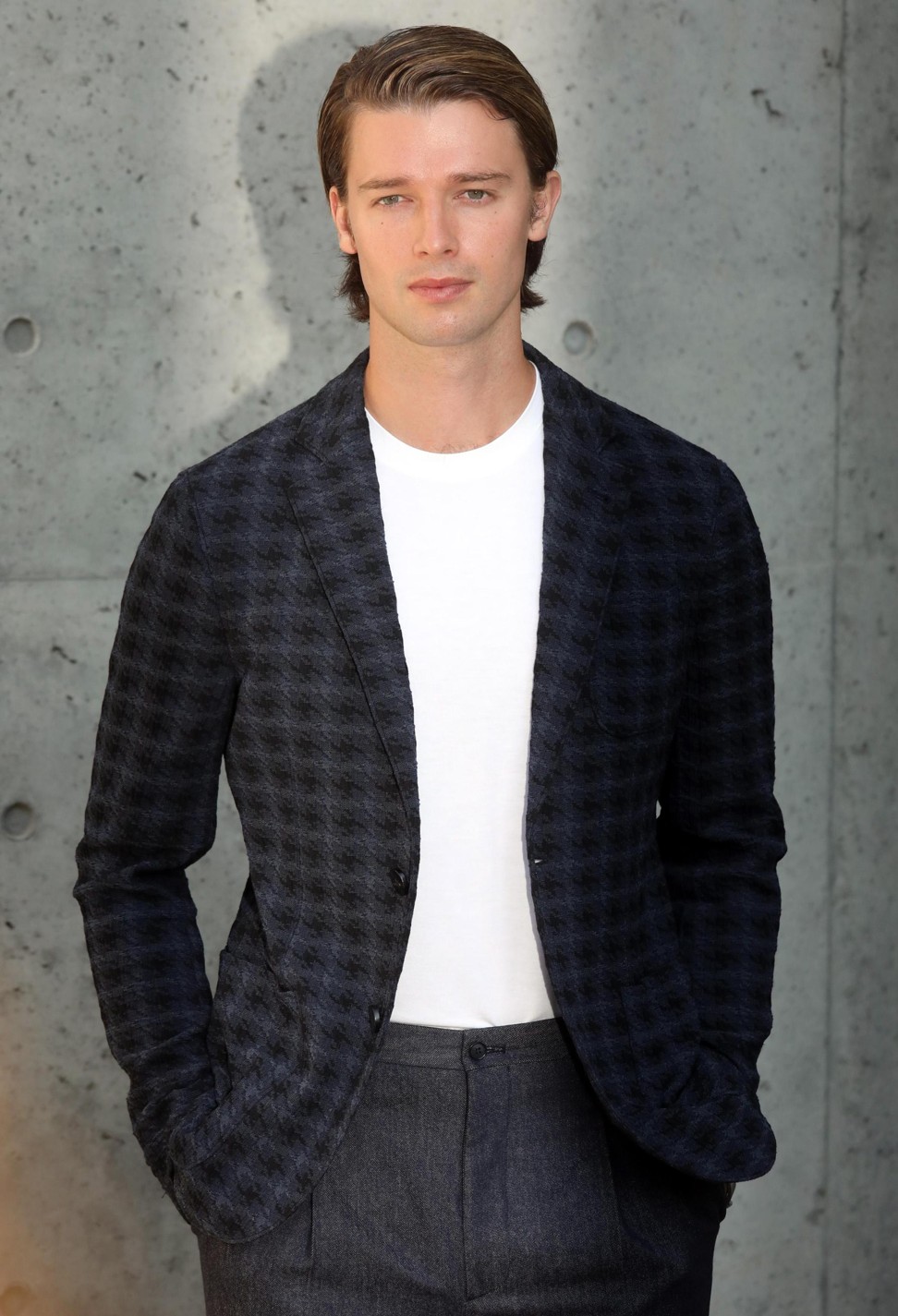 He launched Armani Hotels & Resorts in 2005, which operates luxury hotels in Dubai and Milan, Italy. In 2016, the Dubai location was named the most luxurious hotel in the world.

Armani Hotel Dubai is located in the Burj Khalifa, the tallest building in the world.
Giorgio Armani says successor need not be Italian
View this post on Instagram

A post shared by Armani Hotel Dubai (@armanihoteldxb) on Sep 8, 2018 at 10:00pm PDT
The Armani Hotel includes a spa, a nightclub, three restaurants, and Armani retail stores.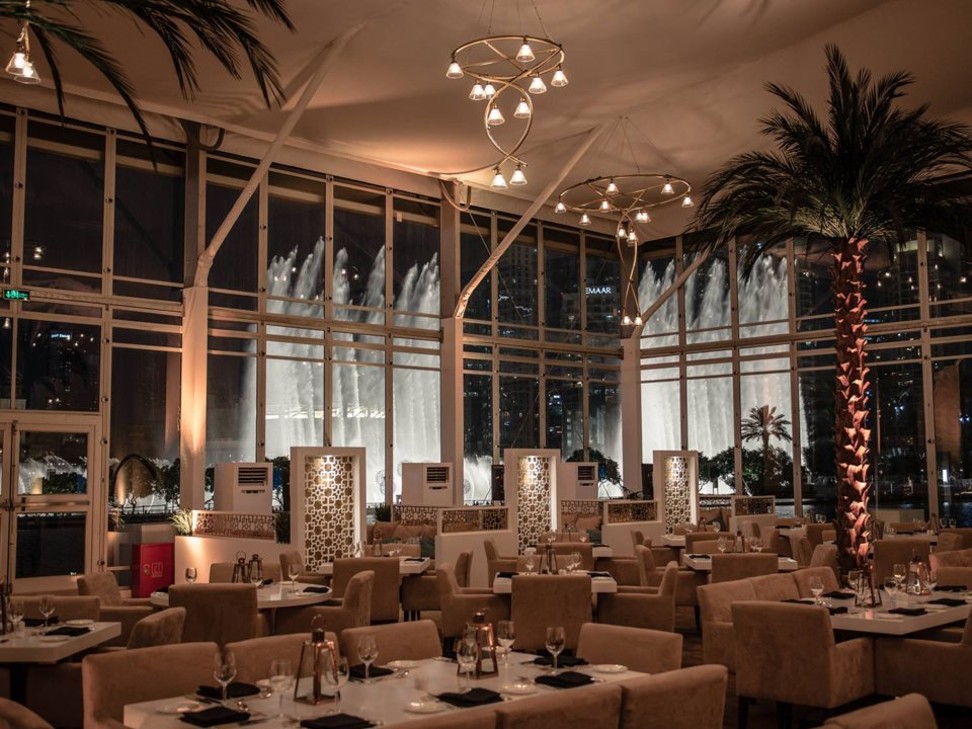 The hotel also hosts swanky fashion events, including the gala for the Vogue Fashion Dubai Experience in 2015.
The hotel's nightclub, Armani/Privé, is a stylish space that stays open until 3am, and "embodies the essence of the Armani brand", according to the website.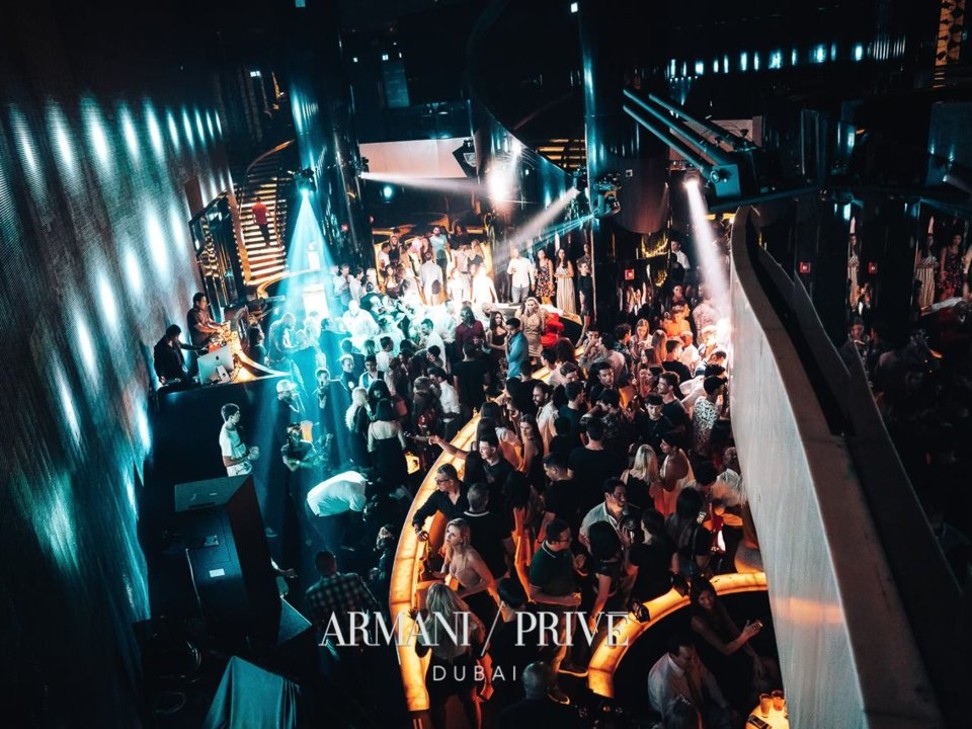 The cheapest rooms available to book at the hotel for November 2018 were US$680 per night.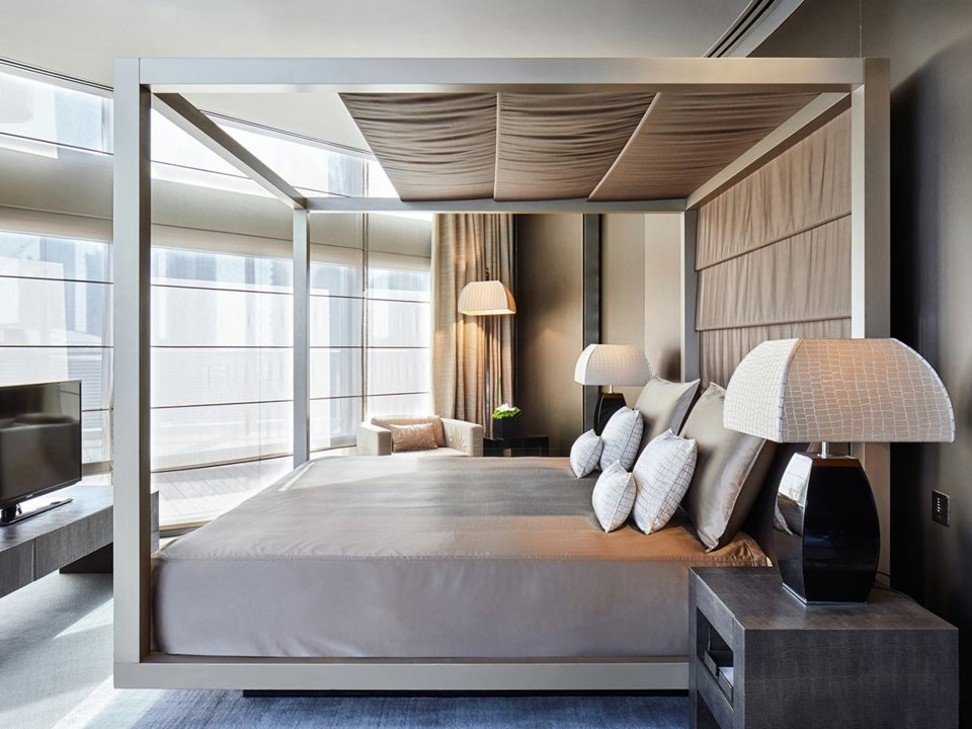 The Armani Hotel Milano opened in November 2011.
Models, actors, and other celebrities attended the opening party, including Isabelle Huppert, Maggie Gyllenhaal, Peter Sarsgaard, and Jessica Alba.
Pretty in red: Armani Box pop-up store opens in Hong Kong
Armani operates restaurants around the world, including Armani/Ristorante on New York City's 5th Avenue.
Armani's empire extends to cafes in Cannes, France, and Doha, Qatar, among other locations.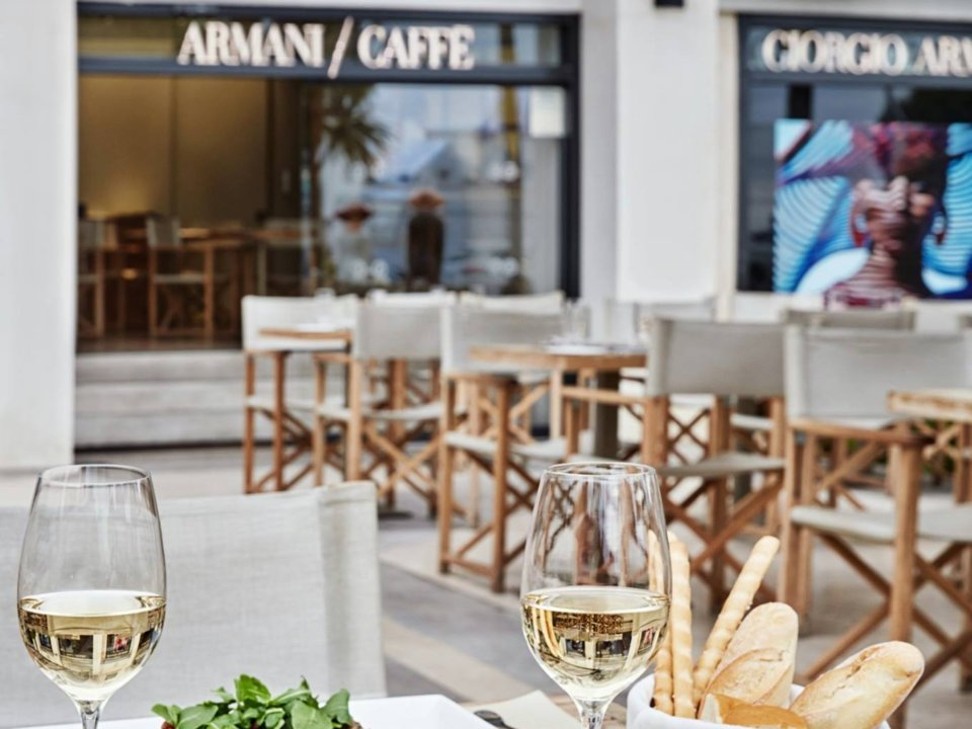 He also has a luxury furnishings and interior design brand, Armani Casa.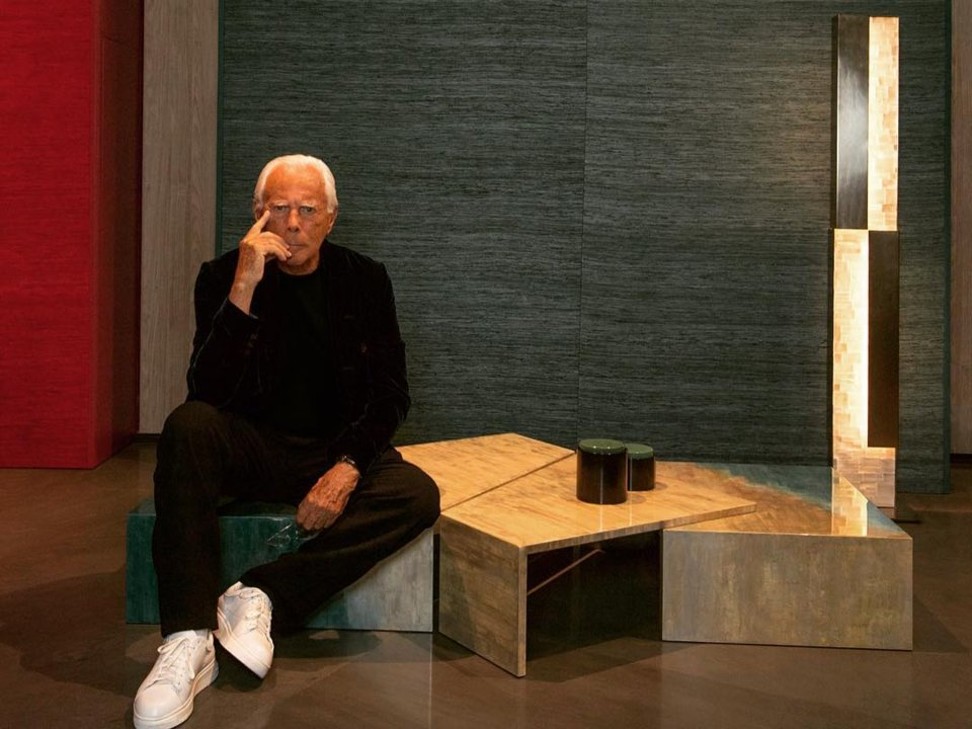 Armani's design skills extend to vehicles as well. In 2003, he collaborated with Mercedes-Benz to design a sleek sports car, the Mercedes-Benz CLK. Only 100 of the cars were sold.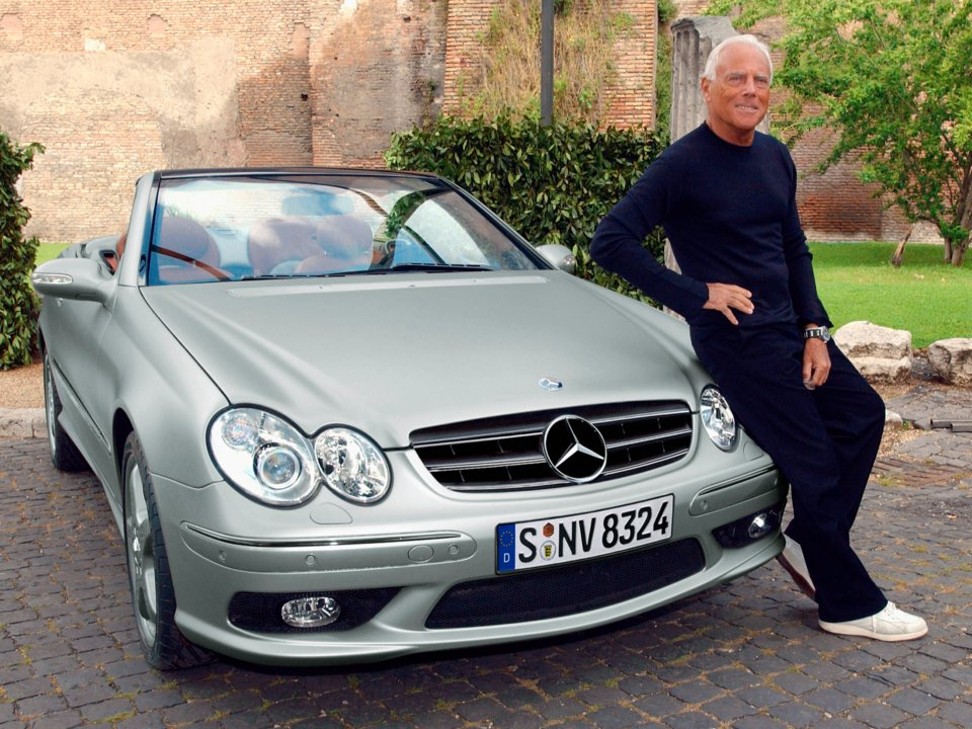 Armani travels all around the world for fashion shows and other events relating to his brands.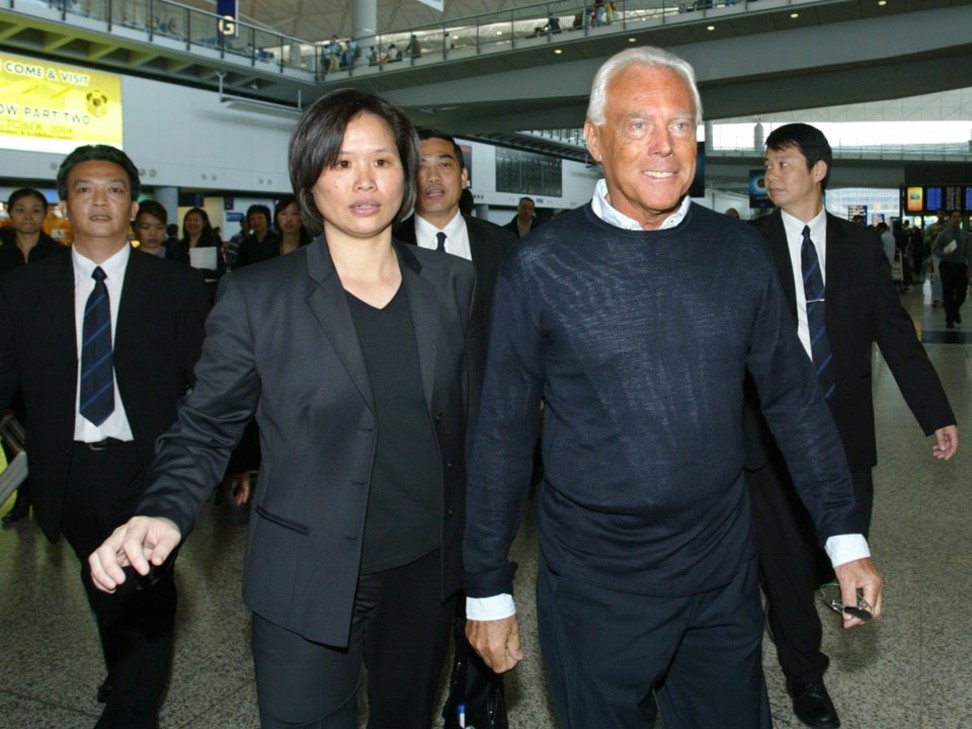 Armani sometimes travels via his private jet, on which George Clooney and David and Victoria Beckham reportedly once got a ride from Los Angeles to New York for the 2008 Met Gala.
He's often seen in Milan for fashion week and other events.
In March 2005, he traveled to Japan to attend a preview of the Giorgio Armani exhibition that displayed 30 years of his work, including original sketches and costumes.
In 2015, Armani celebrated the 40th anniversary of his company.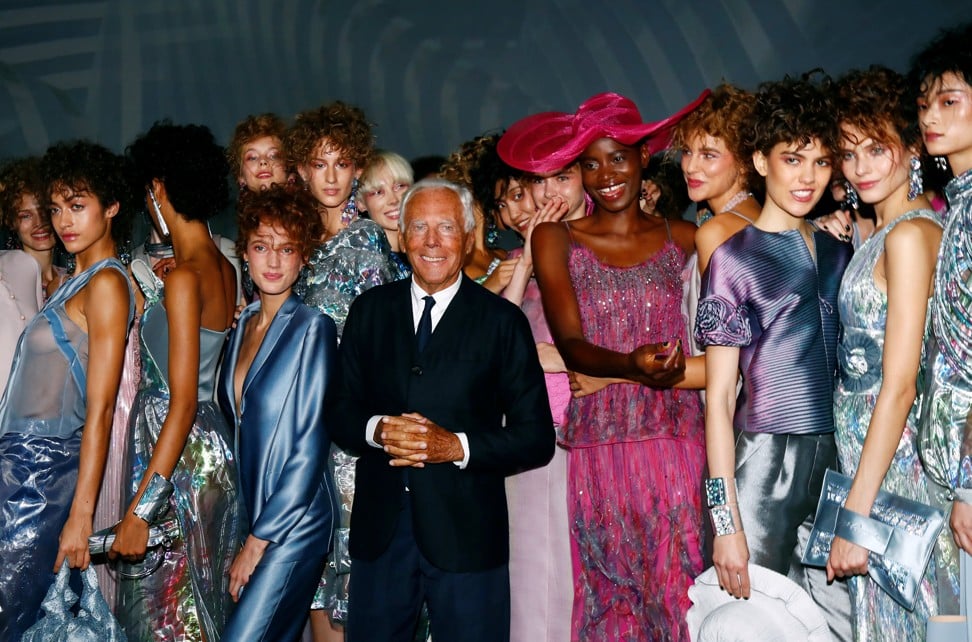 Armani has hundreds of stores all over the world as of 2018, from Italy to the US to China, Hong Kong, Taiwan, Singapore, Russia, and Morocco.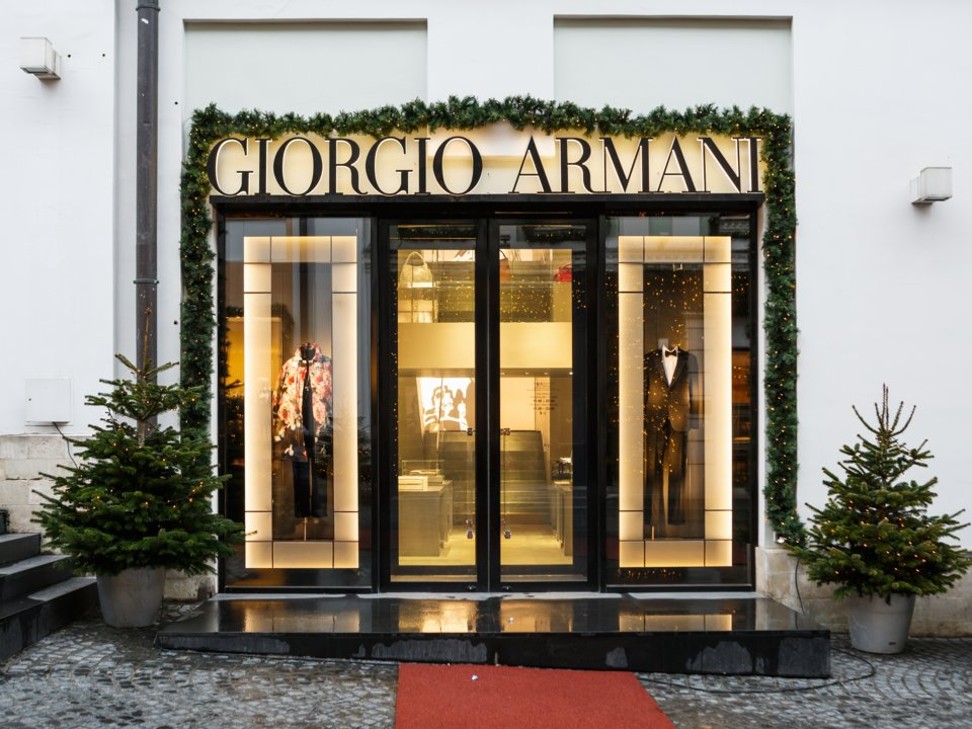 Giorgio Armani brings made-to-measure service to HK
Armani spends part of his US$8.8 billion fortune on private residences around the world, from Italy to Saint Tropez, France, to the Caribbean island of Antigua.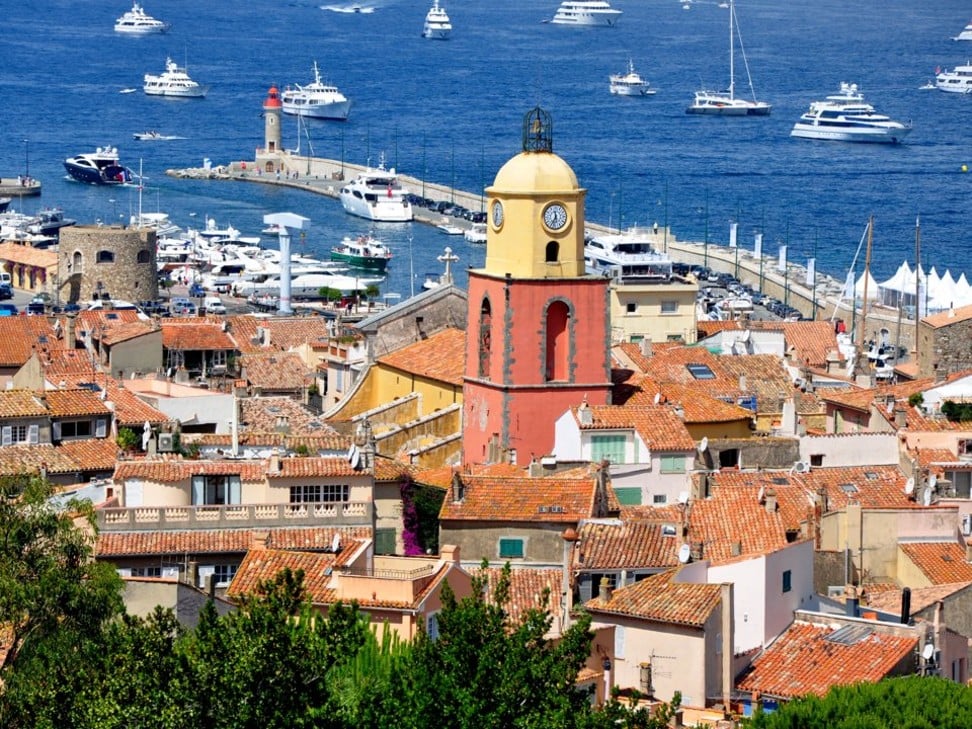 One of Armani's homes sit on the little-known Italian island of Pantelleria.
Armani's Pantelleria estate, called Cala Gadir, includes seven houses with outdoor terraces, a pool, and a staff of 12 when he stays there.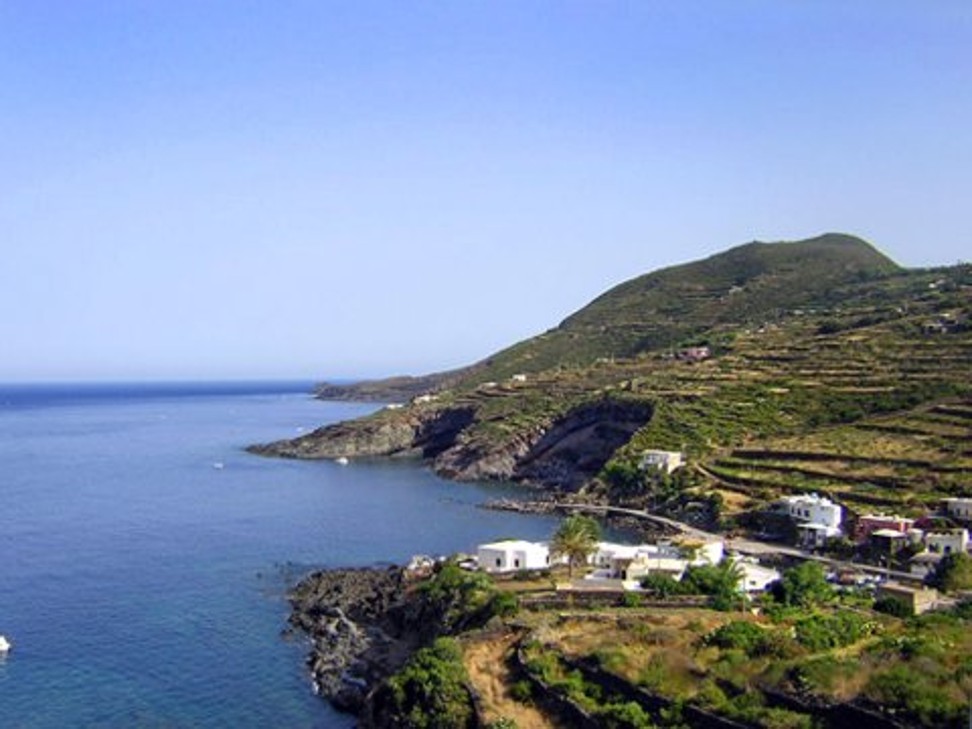 He bought the property on the northeast coast in 1979, three years after his first visit.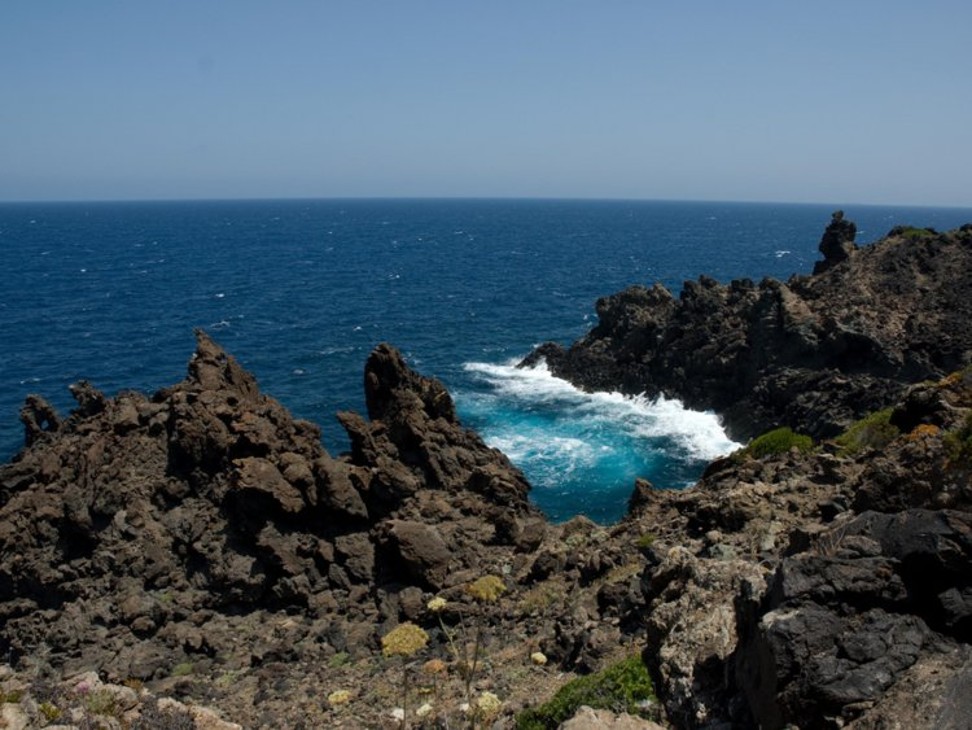 Armani reportedly spends six weeks each summer with friends sailing his yacht from Saint Tropez around Mediterranean islands that include Ibiza, Formentera, and Sardinia, and then ending up at Pantelleria.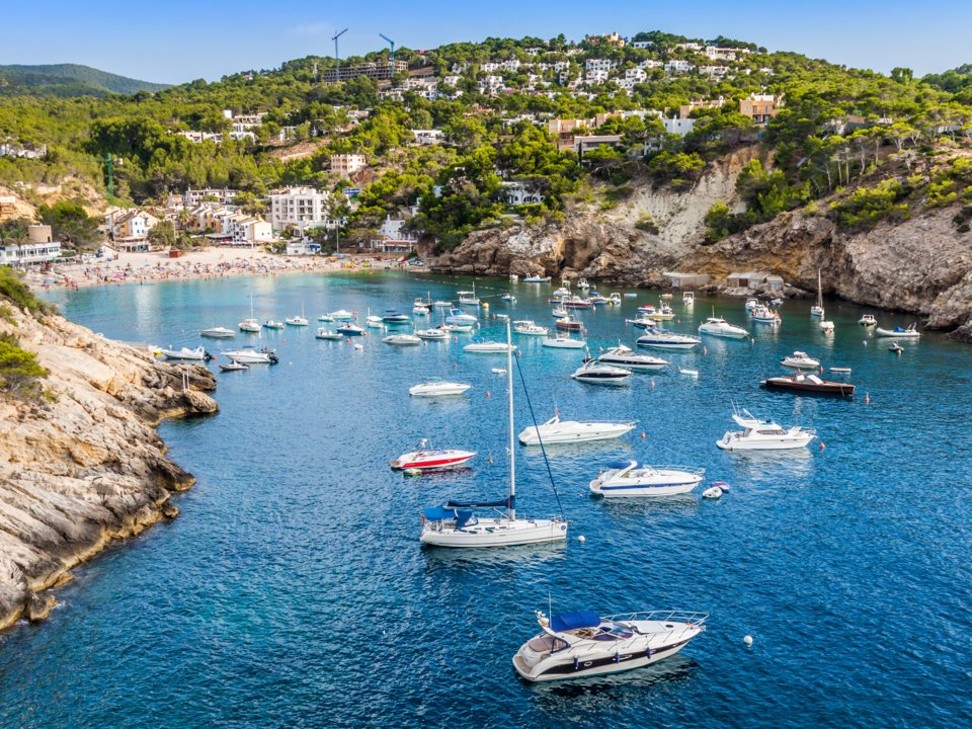 Why Singapore is home to so many self-made millennial millionaires
Armani's jet-black 213-foot superyacht is called Main, built by Italian company Codecasa.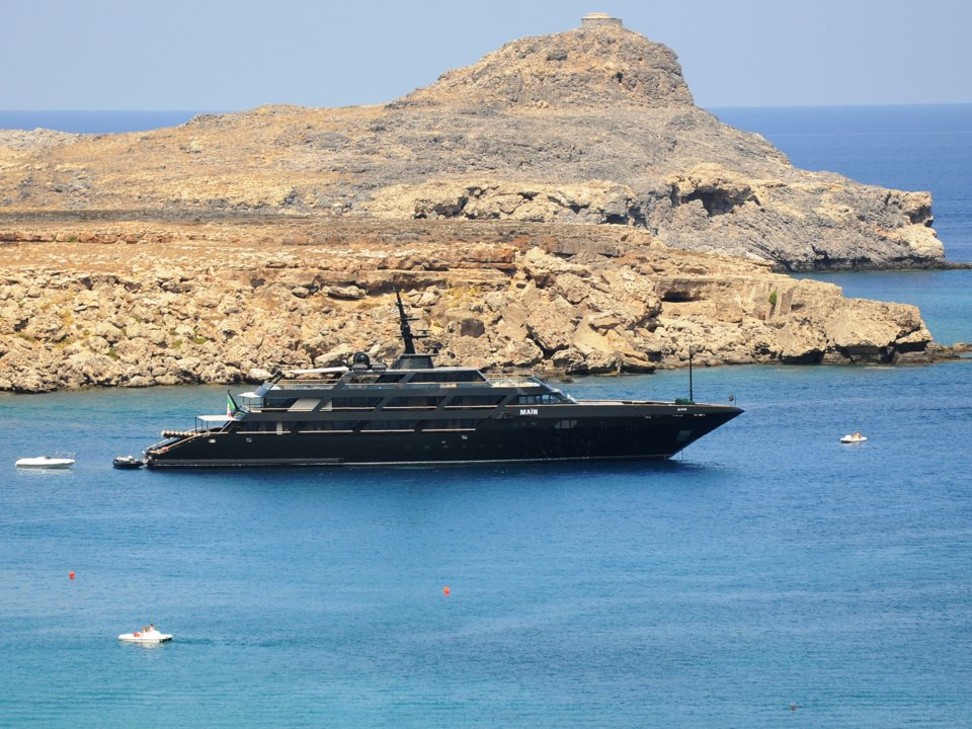 Armani reportedly designed the interior himself.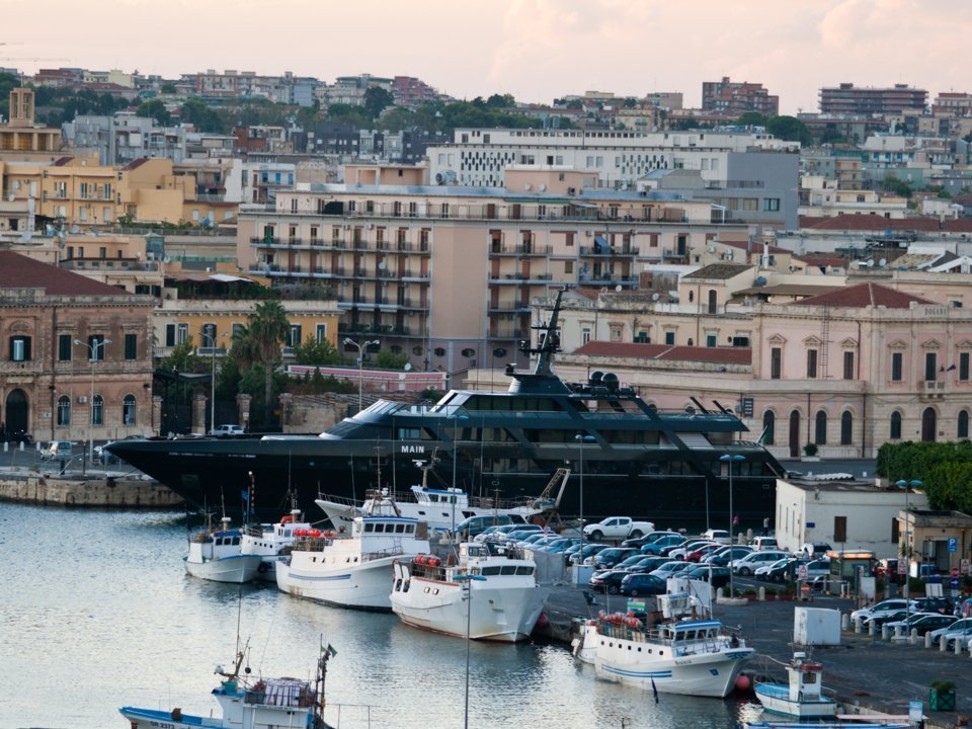 Armani also has a home on the Caribbean island of Antigua. The house perches on a cliff overlooking Galley Bay on the west coast of the island.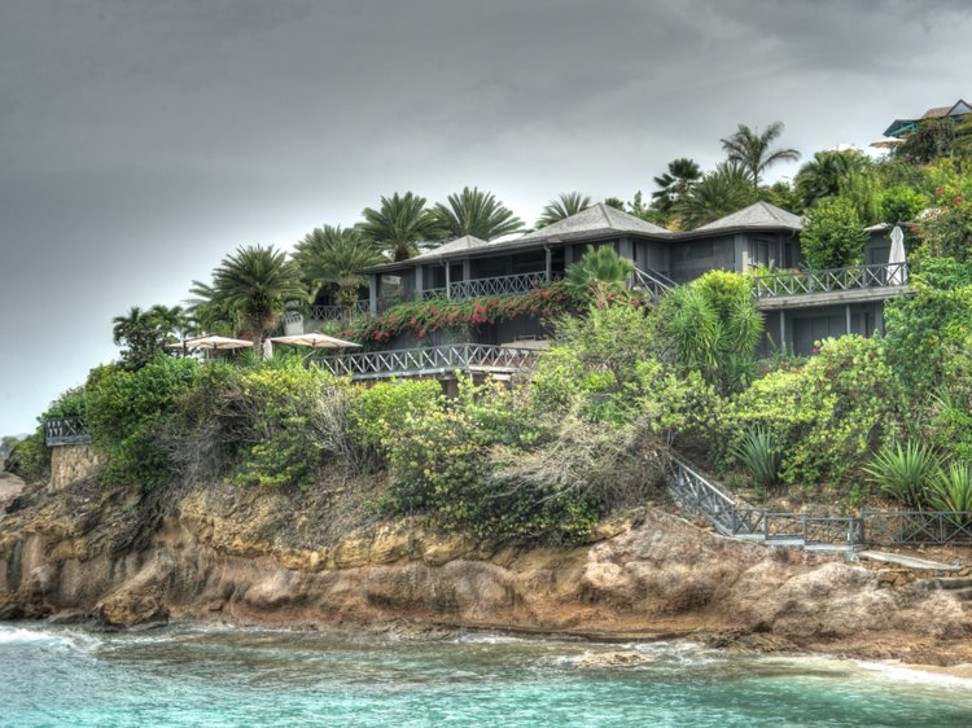 Armani certainly seems to enjoy sunny islands. He's reportedly a regular visitor to the Greek island of Patmos, which draws VIPs from all over the world because of its peacefulness, according to CNN.
Another Italian locale where Armani spends much of his time is, of course, the country's fashion capital of Milan.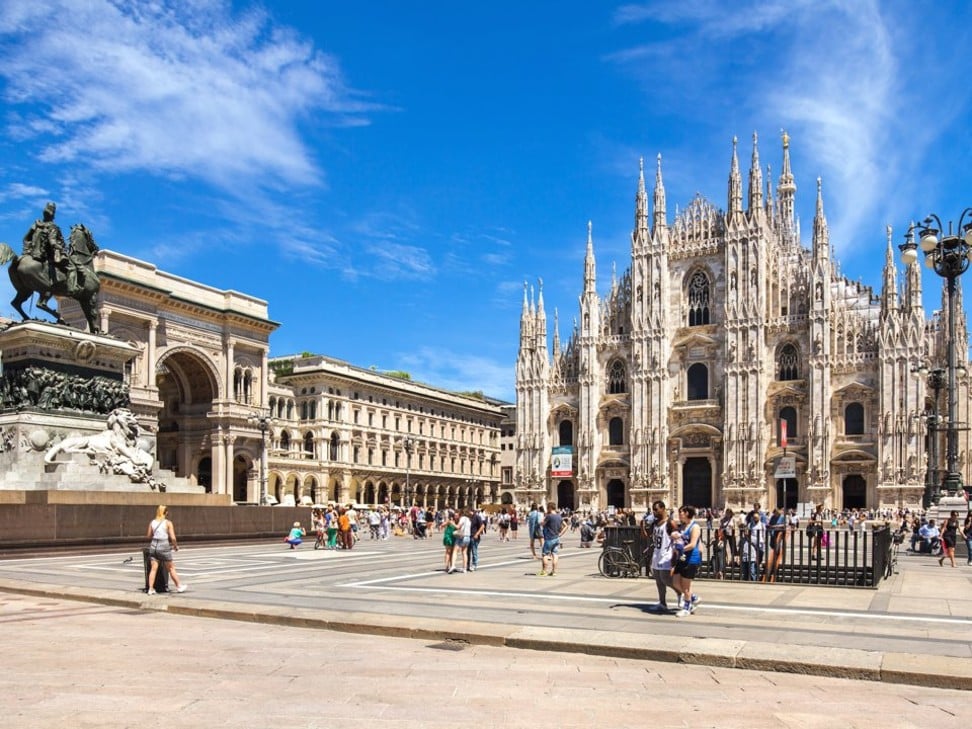 Hong Kong now boasts more super-rich than New York
"I arrived with my family from Piacenza in the aftermath of World War II," Armani told Gourmet Traveler. "I studied here, made friends, started working. I built my life here... Today I feel completely Milanese. I love the city very dearly."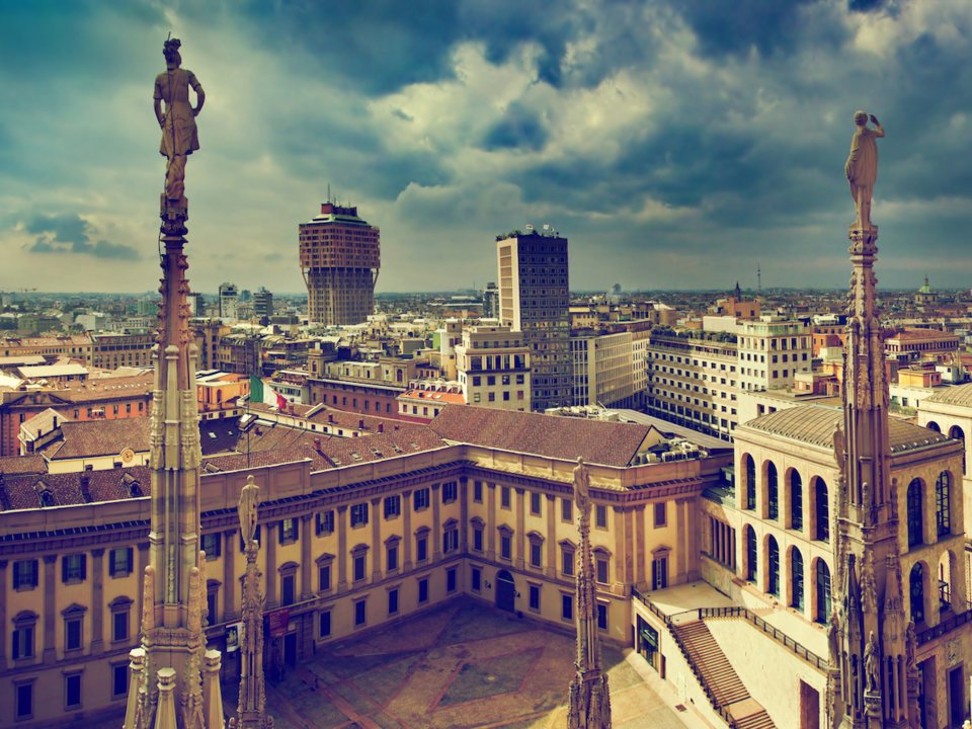 In September 2018, Armani held his Milan fashion show in an airport hangar.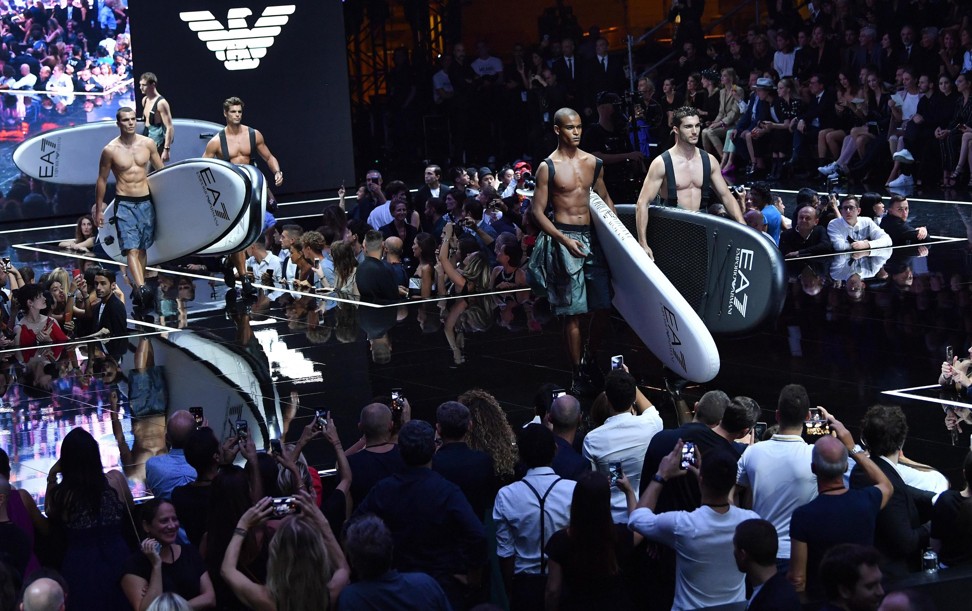 Thanks to his legendary status in fashion, Armani often rubs shoulders with celebrities and the elites of Hollywood, the fashion world, and sports.
He walked the red carpet with actress Julia Roberts at the Met Gala in New York City in 2008.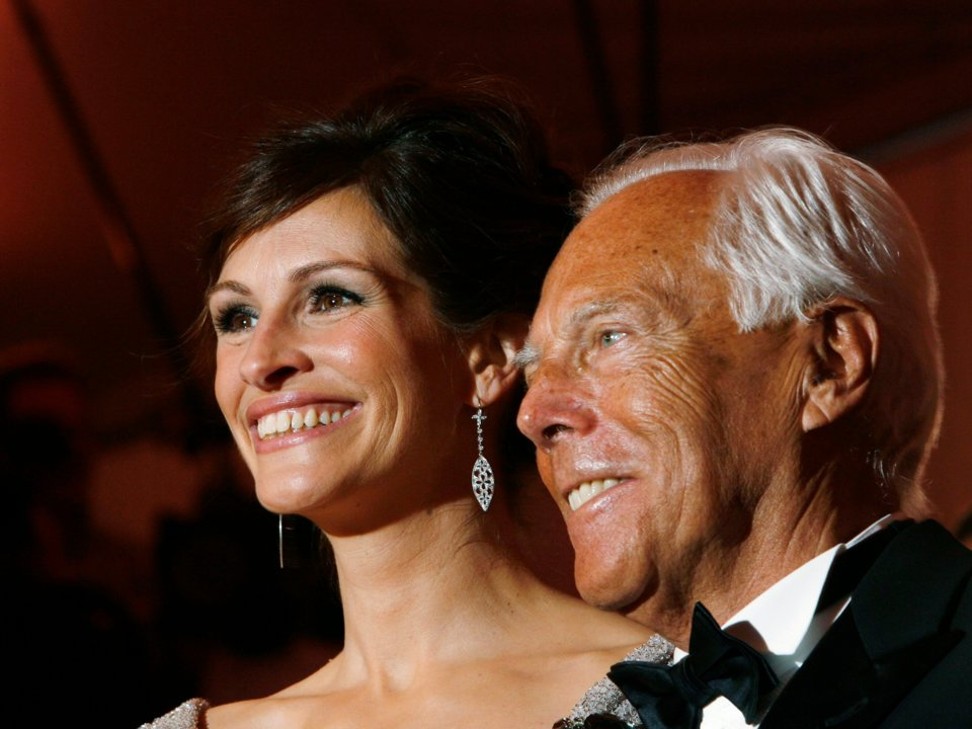 Armani is frequently photographed with George Clooney.
Armani is reportedly close friends with film director Martin Scorsese.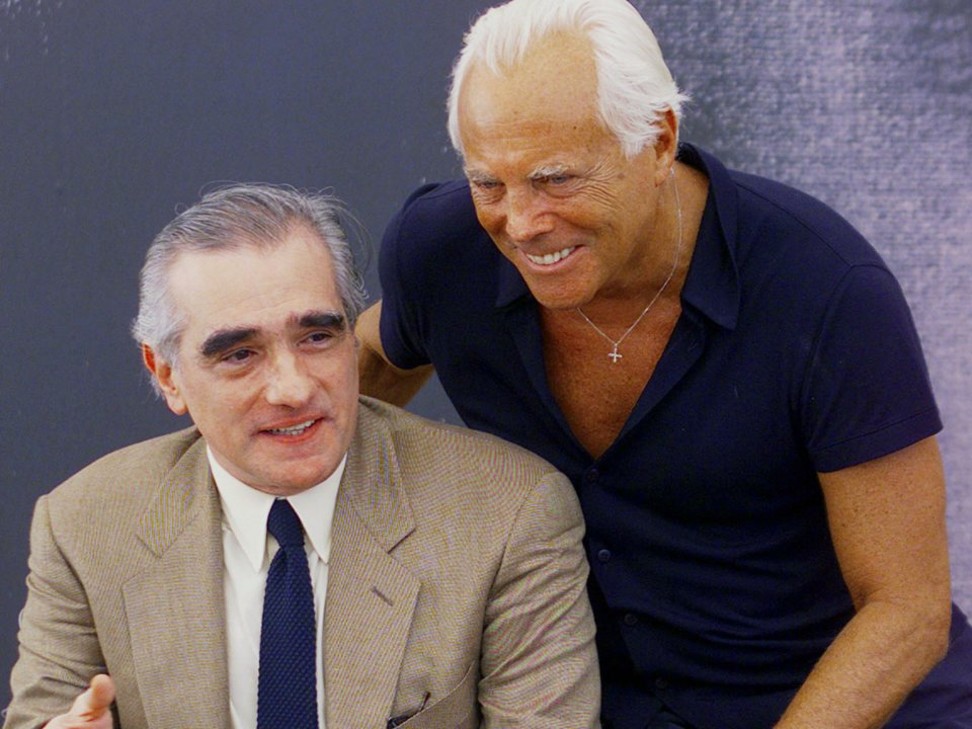 Millionaire spends US$1 million to modify infamous Ferrari Dino
In honour of the 40th anniversary of Armani's fashion house, Scorsese wrote a "love letter" to Armani in Vanity Fair, calling him "my old friend, whom I love and admire".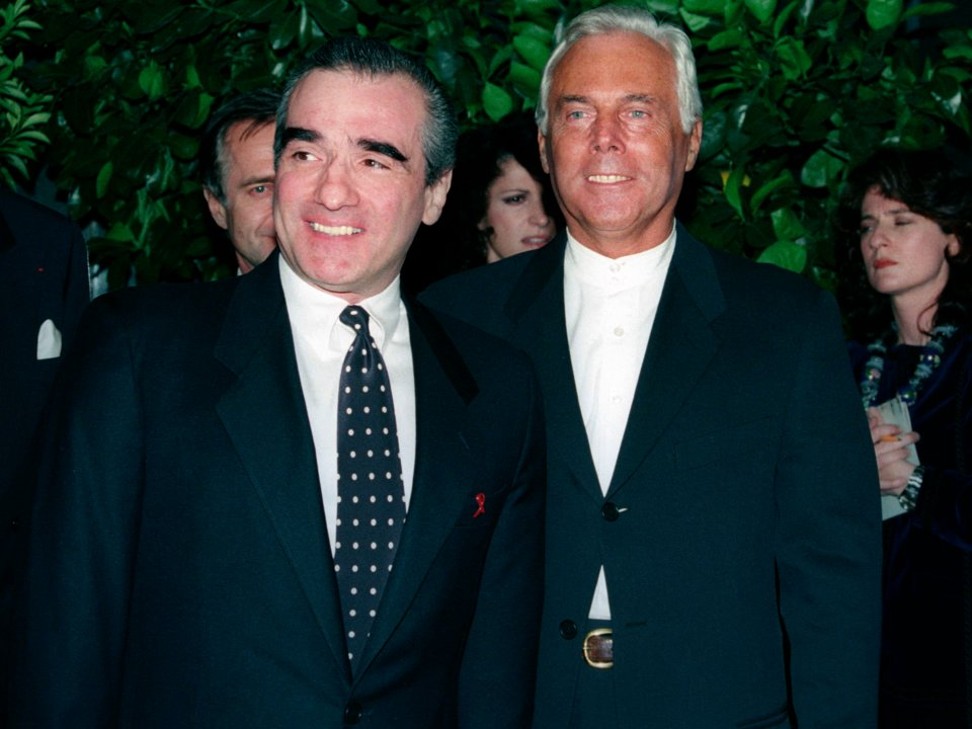 Armani has even mingled with world leaders. Then-French president Nicolas Sarkozy presented the fashion designer with the Legion of Honor in 2008.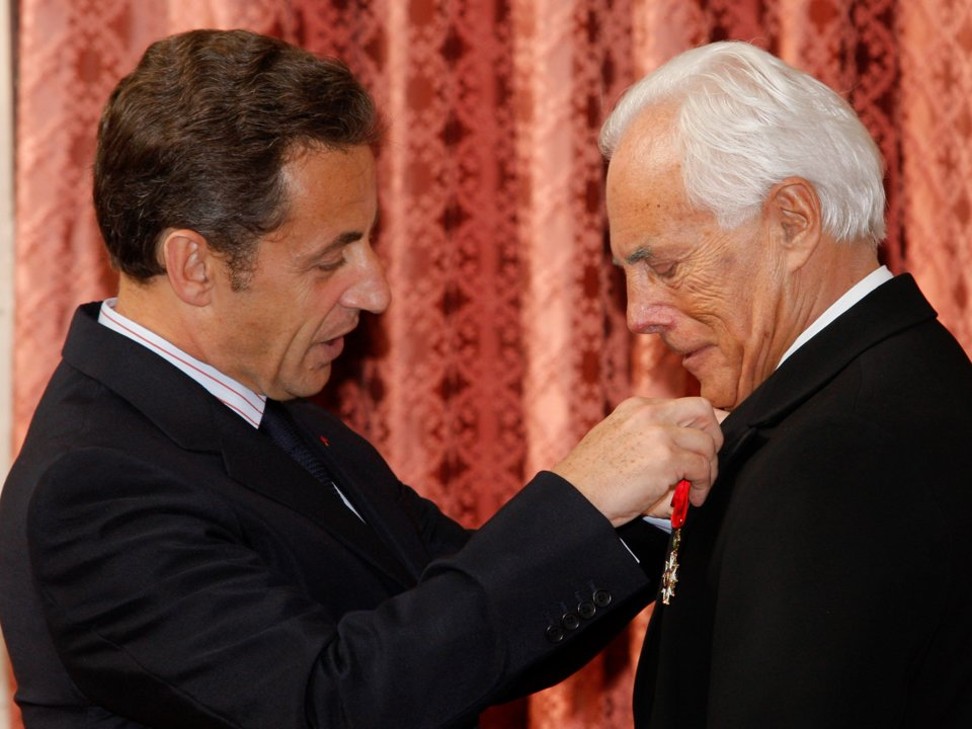 What is 'millionaire's bacon'? US$7-a-slice breakfast treat that could be the new avocado toast
Armani said in 2015 that he had no plans to retire, saying he would continue to be the sole shareholder of his company while he is alive.
In 2016, however, Armani created a foundation in his name to safeguard his company's future.
In 2017, he discussed what a successor to his empire might look like in an interview on Italian TV.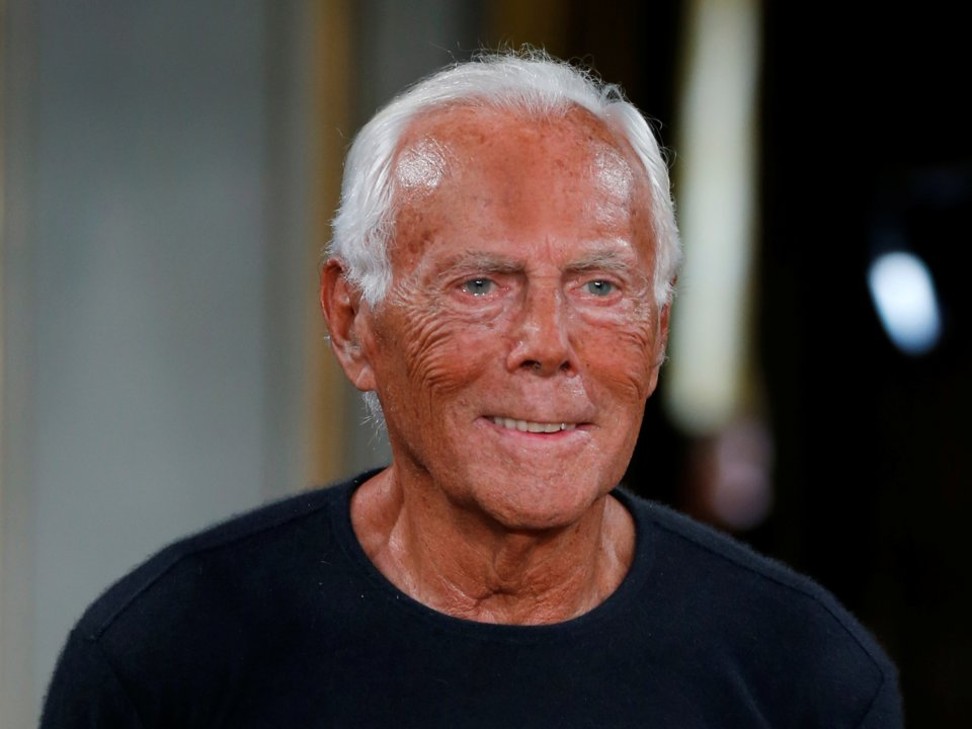 "I have several little heirs," Armani said in the interview, referring to his two nieces, his nephew, and his long-time assistant Pantaleo Dell'Orco. "[These are] people who could do good things following up on my path."
Yet, Armani has not definitively said who might replace him if he were ever to retire.

Want more stories like this? Sign up here. Follow STYLE on Facebook, Instagram and Twitter
This article originally appeared on Business Insider.