Scalpers are reportedly reselling tickets for internationally renowned K-pop boy band BTS' Singapore concert on January 19 for up to S$12,888 (US$9,300) – nearly four times the top-priced seat's face value.
K-pop superstar group BTS hopes global appeal can boost Seoul YouTube tourism campaign
The original price of the most expensive seats cost S$348 excluding booking fees.
StubHub, a ticket-exchange site, is believed to be one of the sites where the concert tickets are being resold.
A screenshot posted by the Twitter user, minajoon, showed tickets reportedly being resold for up to S$12,888 each.
Tickets for the concert went on sale on Saturday, October 27.
All the tickets were sold out within four hours, The Straits Times reported.
Hard-core fans had started to queue up five days before for the chance to obtain tickets, The New Paper reported.
Take a look at BTS's new US$6.53 million home
However, the fans were not the only people who were waiting in the queue.
There were also a number of people looking to buy tickets and then resell them for a profit.
A search on StubHub shows that some tickets are still reportedly being offered at high prices of up to S$4,440.
K-pop boy band BTS teams up with US DJ Steve Aoki on new single
On other peer-to-peer platforms, such as Carousell, ticket prices reportedly range from S$500 to S$800, with some prices surging to more than S$1,000.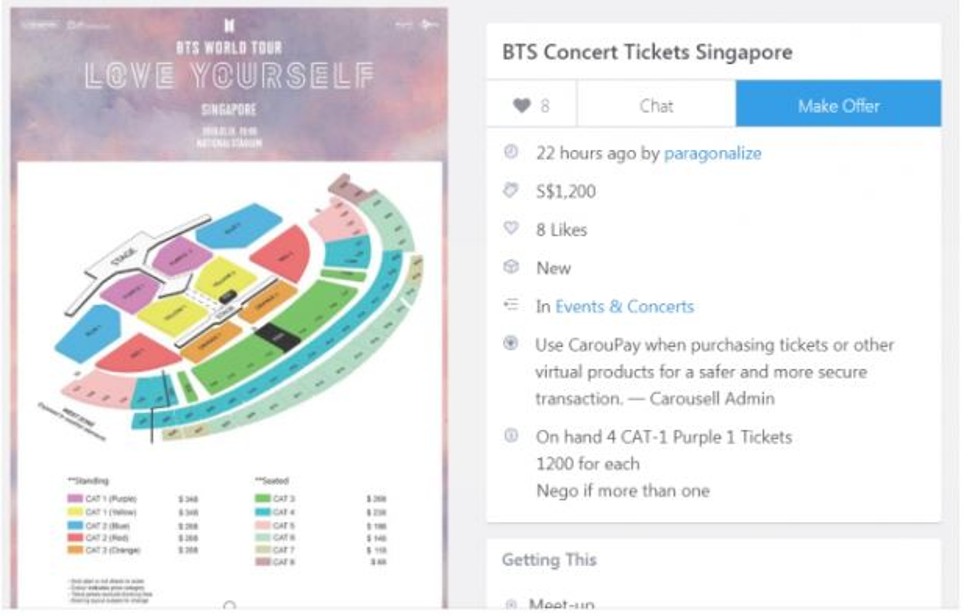 Twitter user manhimochii tweeted a "scalpers expose thread", revealing the exorbitant prices that reported scalpers have been charging fans via online chatting platforms such as Telegram and Line.

Here are pictures of people displaying piles of BTS' 'Love Yourself' tickets for the Singapore concert on Saturday, January 19, which are reportedly being offered for resale at inflated prices.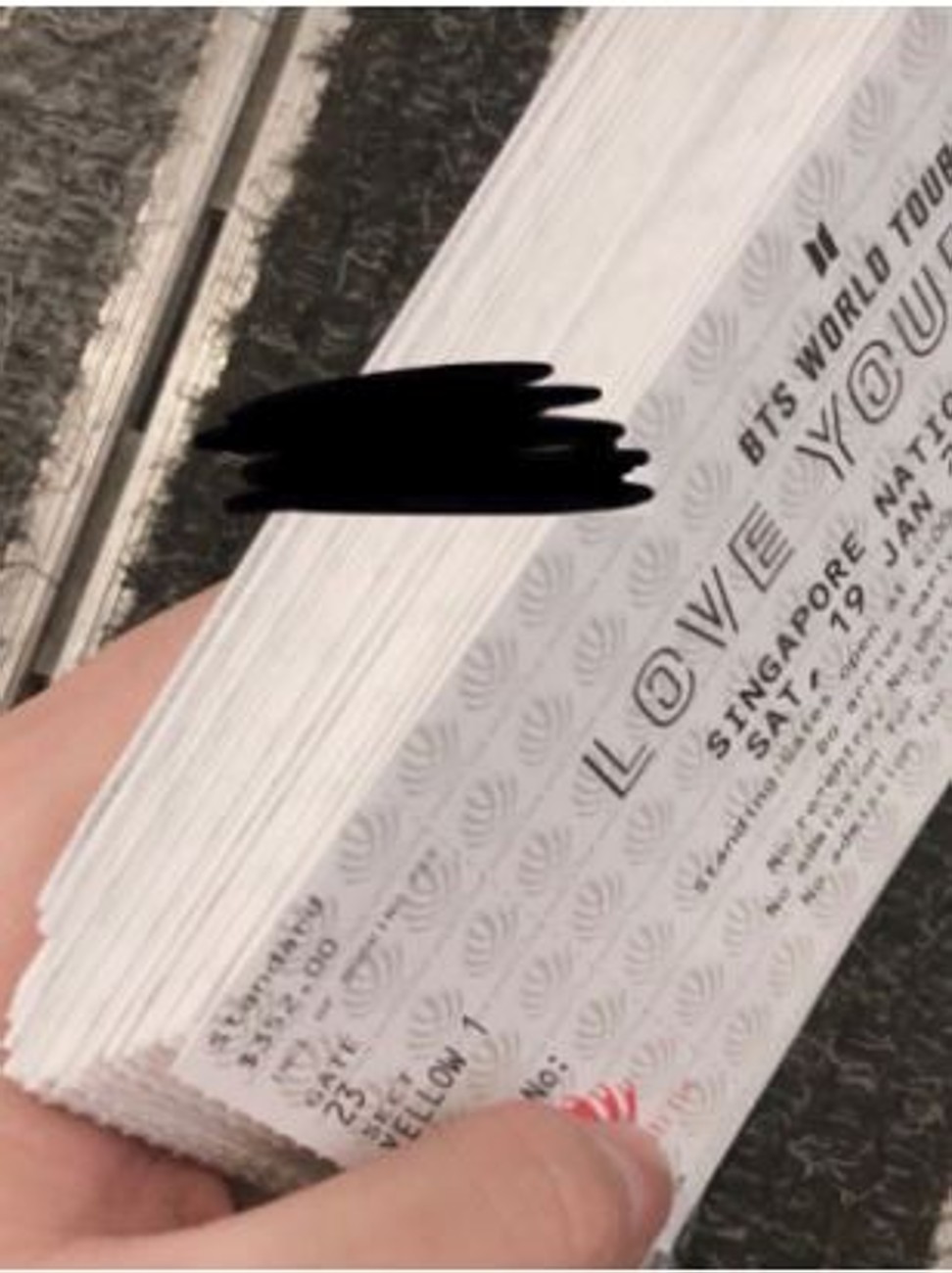 Is that K-pop boy band BTS hiding behind the masks?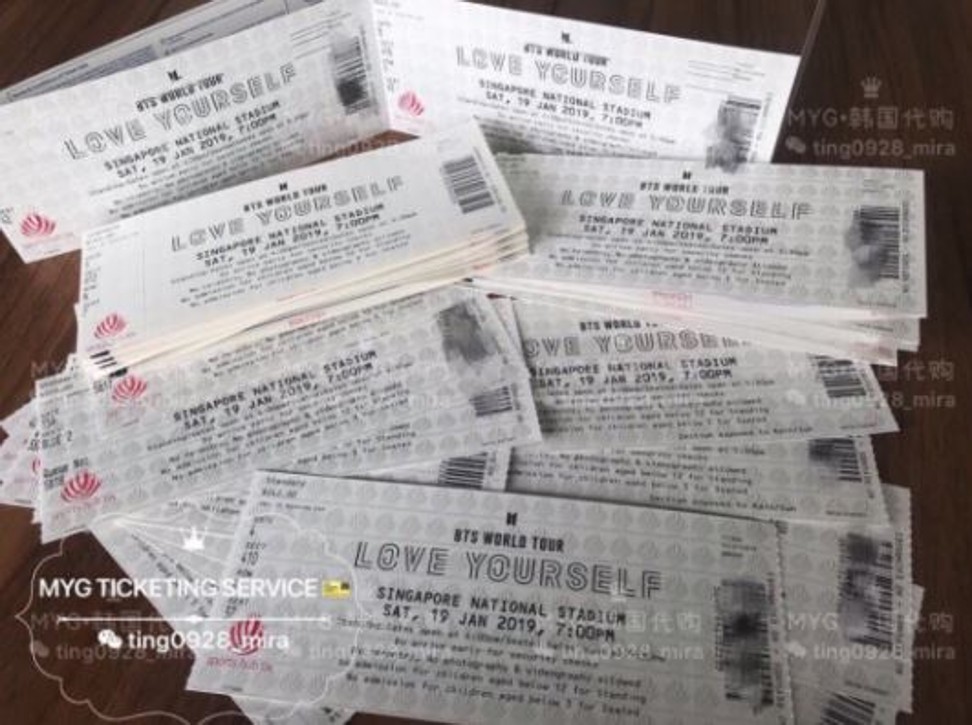 The reported scalpers have enraged netizens who have criticised them for preventing genuine BTS fans from obtaining concerts tickets at the original price.
However, it appears that some of the people accused of being scalpers have been justifying their actions.
One reported scalper, who was said to have earned a profit of S$3,600, defended his or her actions.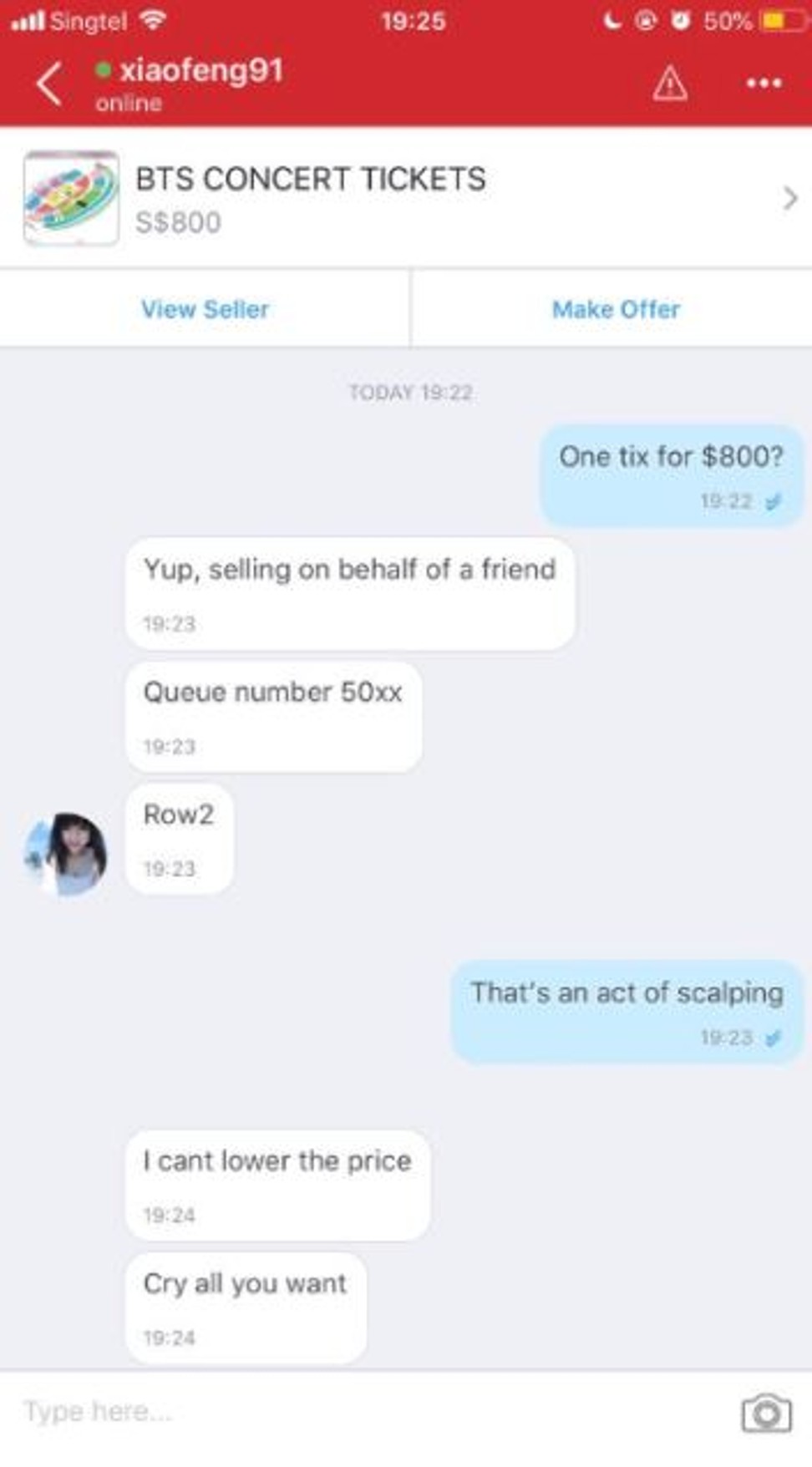 Will K-pop group BLACKPINK repeat BTS's huge US success?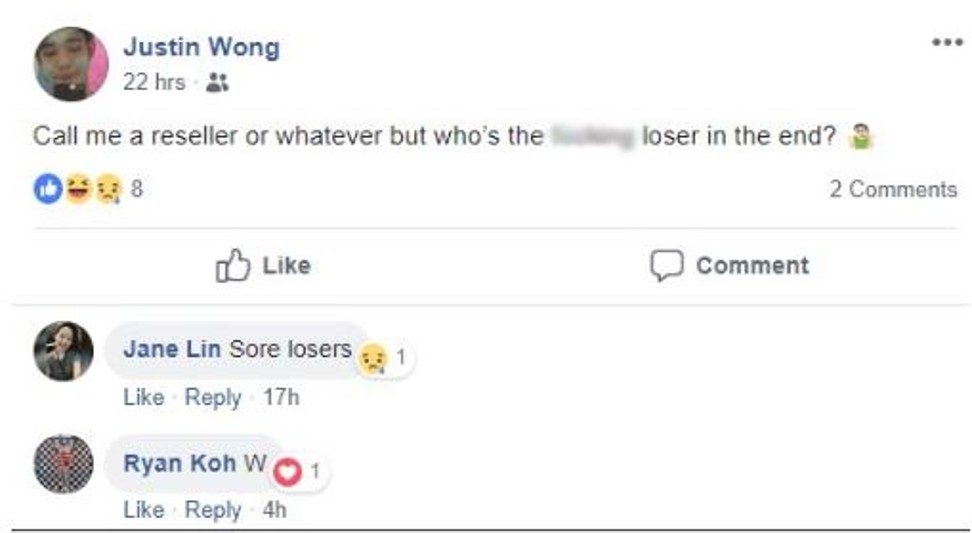 Netizens have come up with some simple suggestions that both authorised ticket sellers and the public can implement to discourage people from exploiting the ticket reselling system.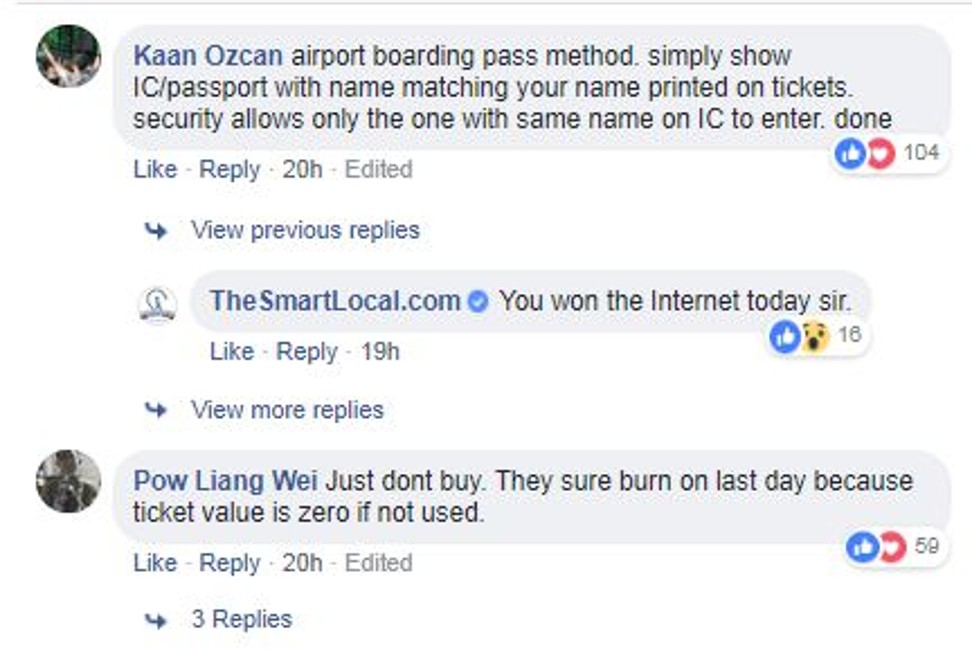 Some people suggested following singer Ed Sheeran's ticketing system practice, where the names of buyers are printed on tickets, which will then be subjected to identification checks.
On October 27, Singapore Police posted a message on Facebook reminding BTS fans to buy tickets only from authorised sellers.
BTS makes history as first K-pop band to grace the cover of 'Time' magazine
Want more stories like this? Sign up here. Follow STYLE on Facebook, Instagram and Twitter
This article originally appeared on Business Insider.