Joshua Kushner, the younger brother of the White House adviser Jared Kushner, is married to model Karlie Kloss.
The duo wed in a ceremony in Upstate New York last week. Jared Kushner and Ivanka Trump were among the guests at the wedding.
The pair were engaged in July.
Supermodel Karlie Kloss ties the knot with Joshua Kushner
Kloss and Kushner also made headlines earlier this year when they posted photos from the March for Our Lives, the anti-gun-violence rally in support of stricter gun-control measures that took place in many US cities and towns in March. Kushner and Kloss had previously remained quiet on politics, including about their connections to the Trump family. And while the duo dated for more than six years, they rarely speak publicly about their relationship.
In light of the well-connected couple's marriage, here's a look at the life of Joshua Kushner and Karlie Kloss:
Joshua Kushner rose to prominence in his 20s as an entrepreneur and venture capitalist.
In 2009, at age 24, he founded the venture capital firm Thrive Capital.
Two years later, he raised US$40 million from investors including Princeton University and Peter Thiel, a venture capitalist known for his investments in tech companies such as Facebook and his support of Trump in the 2016 presidential campaign.
Thrive was an early investor in Instagram, as well as in start-ups including Warby Parker, Kickstarter, and ClassPass.
Karlie Kloss is engaged to Josh Kushner, brother of Trump son-in-law Jared
Kushner helped found Oscar Health in 2012.
The health insurance start-up, which aims to use tech to provide a more consumer-friendly insurance option, was last publicly valued at US$3.2 billion.
Karlie Kloss, meanwhile, has been working as a model since her teenage years.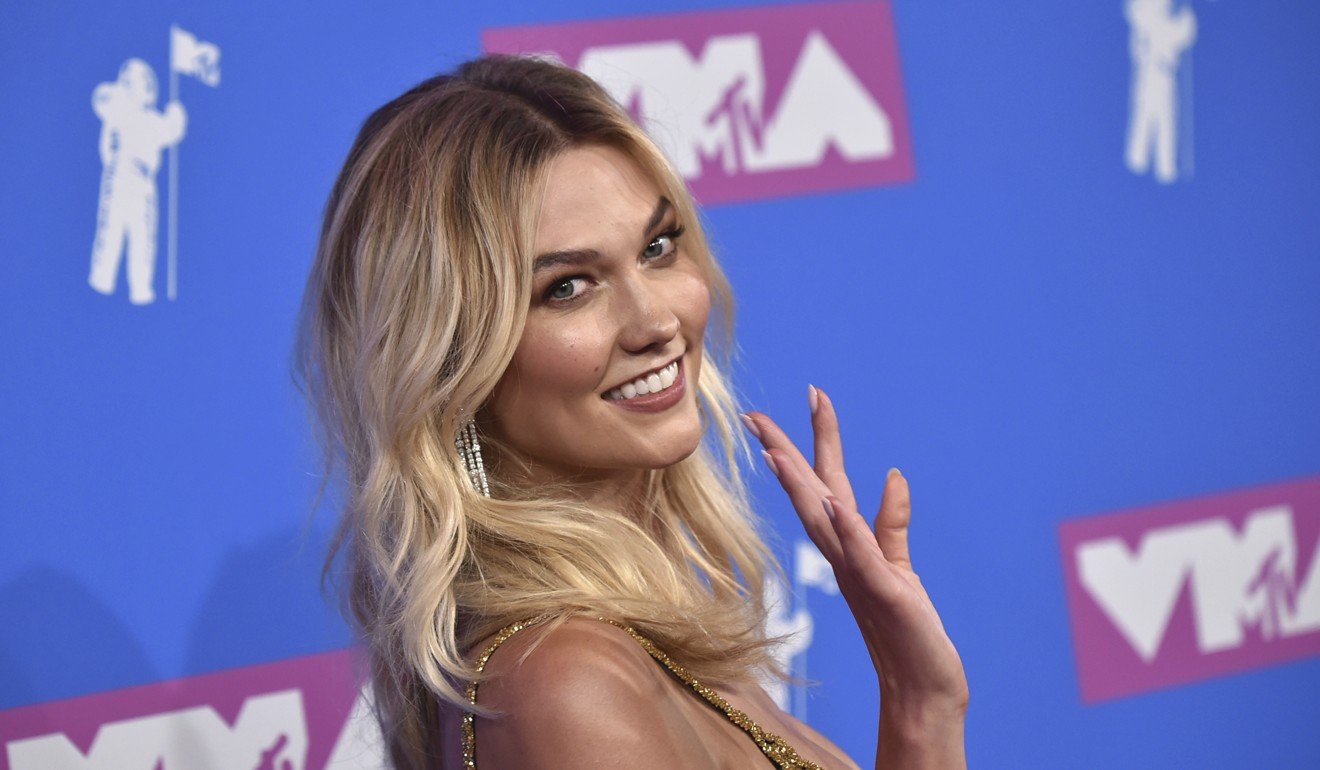 Kloss skyrocketed to prominence in 2007, when she was 15.
By 2010, she was a big enough name to appear on Gossip Girl as herself. (Ironically, Ivanka Trump and Jared Kushner also appeared on the show in 2010, though in a different episode.)
Why Singapore is home to so many self-made millennial millionaires
The model has often made headlines because of her close friendship with Taylor Swift. In 2015, Kloss started Kode With Klossy, a charity that encourages girls to get involved in coding and tech.
Kloss and Kushner have been dating since 2012.
Kushner was first spotted on Kloss's arm at a Victoria's Secret Fashion Show after-party that year, Us Weekly reported.
Kushner has recently kept a low profile compared to his brother.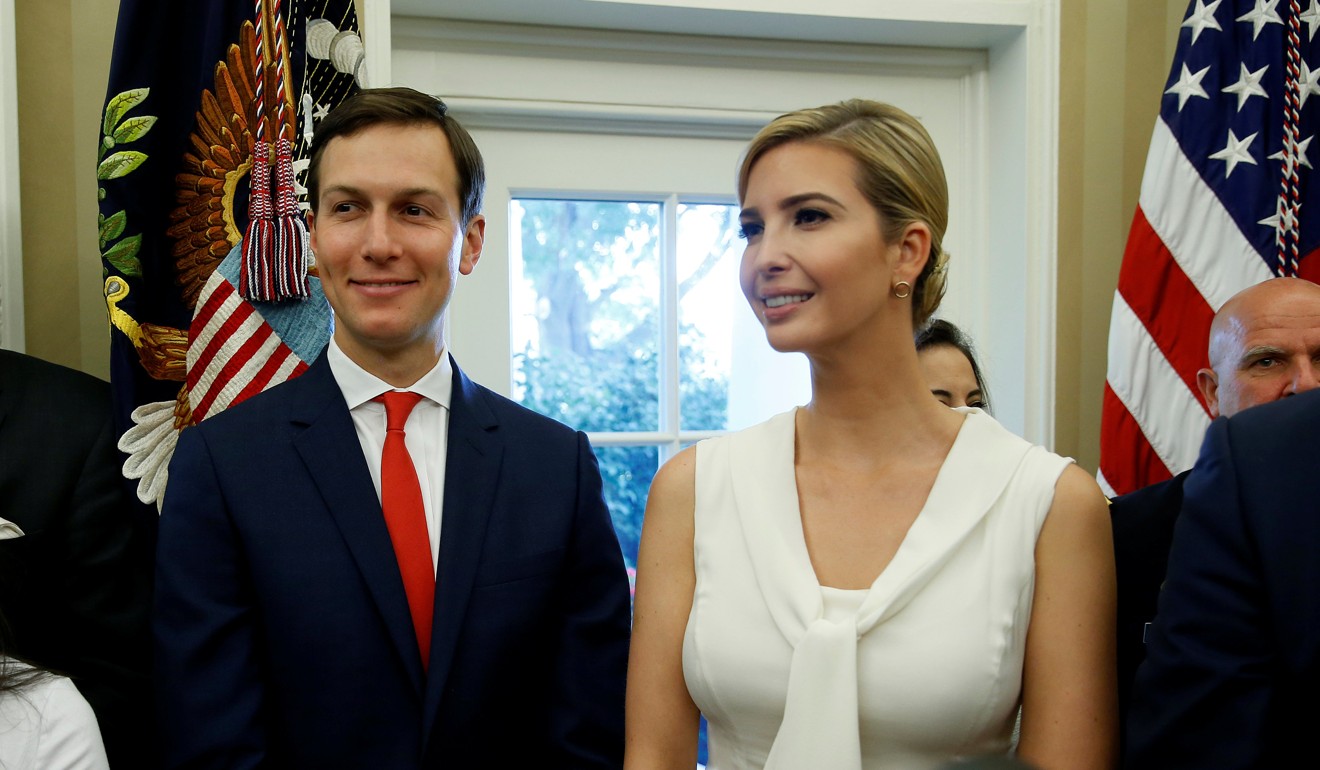 Joshua Kushner told Forbes in April that he and his brother, Jared Kushner, spoke every day.
And Joshua Kushner is apparently so close with Ivanka Trump, Jared Kushner's wife, that he refers to her as his sister.
In 2014, the brothers founded the real-estate crowdfunding start-up Cadre along with Ryan Williams, now its CEO.
Jared Kushner was criticised last year for neglecting to disclose his stake in Cadre in government financial disclosure forms.
Hong Kong now boasts more super-rich than New York
But Kloss and Kushner have largely avoided talking about Trump or politics.
In September 2016, Kloss attended the US Open with Jared Kushner and Ivanka Trump, though for the most part, Kloss and Joshua Kushner have avoided mentioning them on social media. Kloss rarely features her fiancé on Instagram.
Neither Kloss nor Kushner voted for Trump.
A representative told Esquire in 2016, "Josh is a lifelong Democrat and will not be voting for Donald Trump in November."
Kloss posted a photo of herself on Instagram filling out an absentee ballot. She included the hashtag #ImWithHer in support of Hillary Clinton, the Democratic nominee.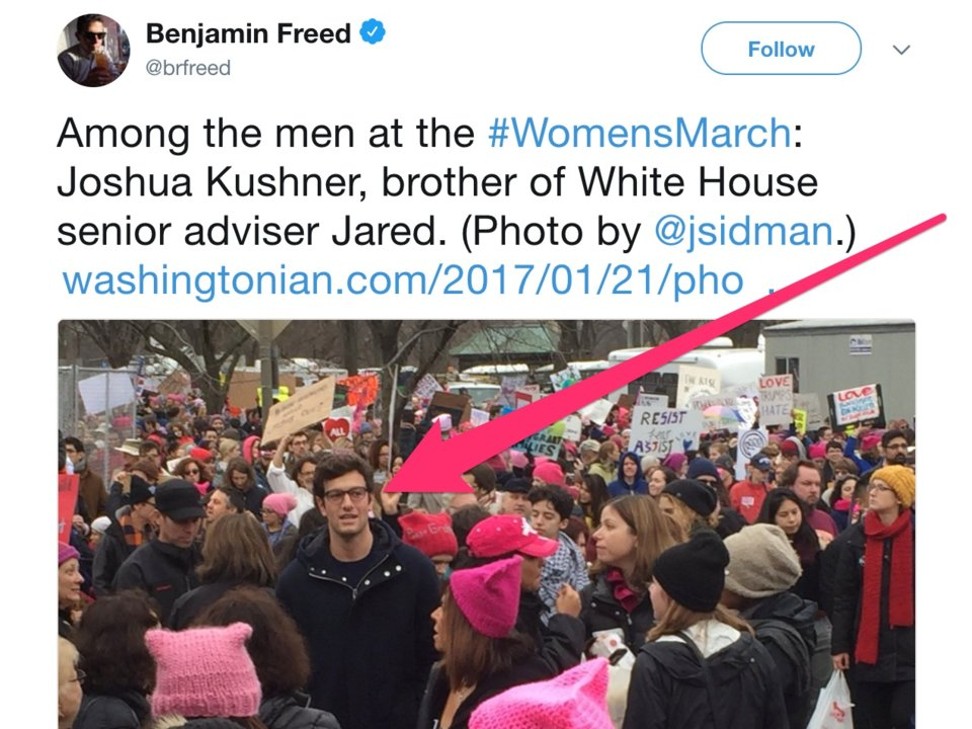 Kushner attended the Women's March in Washington, DC, the weekend of Trump's inauguration.
Kushner told other marchers he was there to observe, The Washingtonian reported.

He also posted a photograph of him and his brother in the White House that weekend.
Millionaire spends US$1 million to modify infamous Ferrari Dino
The couple seems to have avoided making any political waves in the first half of Trump's presidency.
"It is no secret that liberal values have guided my life and that I have supported political leaders that share similar values," Joshua Kushner told Forbes last year.
He added: "But neither political party has a monopoly on the truth or on constructive ideas for our country. It's important to be open-minded and learn from differing opinions."
What is 'millionaire's bacon'? US$7-a-slice breakfast treat that could be the new avocado toast
After the 2016 election, Kushner said he did not have personal ties to the Trump administration.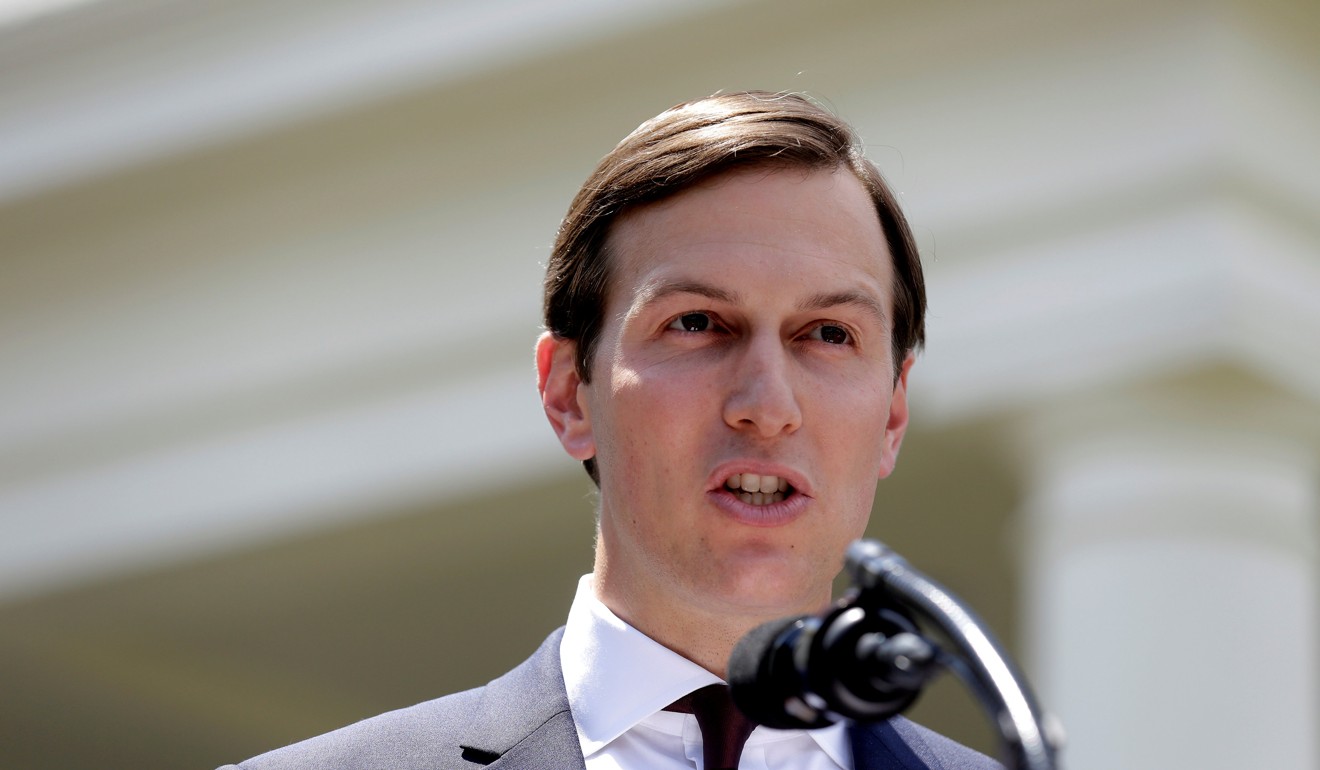 According to Forbes, Joshua Kushner held one-on-one meetings with nearly 100 employees at Thrive and two start-ups he was incubating.
"Josh went around to me and presumably every company and said, 'I have no personal ties to this administration – I'm not responsible for their actions and won't be able to get you special favours'," Slack CEO Stewart Butterfield told Forbes. "Just consider me the same person who invested in your company. There is no connection, either good or bad'."
With Oscar Health relying on the Affordable Care Act's health insurance model to operate, Kushner was thrust into an ethical quagmire after the election.
Trump has vowed to kill the Affordable Care Act – the health law known as Obamacare – putting Oscar in a precarious situation.
The 25 best restaurants in the world
Oscar has responded by offering healthcare plans alongside the Cleveland Clinic in Ohio, its first collaboration with a hospital. And when Trump slashed funding for Obamacare advertising, Oscar ratcheted up its ad campaign in New York.
So far, Kushner's proximity to the White House hasn't backfired when it comes to investments.
"There is a lot of discussion in the Valley about political tests on both who you'll take money from and who you'll work with," the venture capitalist Marc Andreessen told Forbes. "Having said that, I haven't yet seen an instance of anyone hesitating to take money from Josh because of the affiliation with his brother."
Kloss and Kushner have made some exceptions when it comes to refusing to speak out on politics.
In January, Kloss posted a photo from the Women's March with the Audre Lorde quote "Women are powerful and dangerous".
Kloss and Kushner have voiced support on social media for the anti-gun-violence March for Our Lives movement.
How Bruce Lee led 'Slumdog Millionaire' star Dev Patel to fame
The news website Axios reported that Kushner also donated US$50,000 to the March for Our Lives organisation, which has called on Trump to support stricter gun-control regulation.
Still, don't expect Kloss or Kushner to speak out against Trump publicly.
Five surprising investments by millionaires and billionaires
Kloss has often refused to comment on her or Kushner's relationship, or on Kushner's ties to the White House.
"My relationship has nothing to do with this interview," Kloss told The New York Times earlier this year in a story about her work with getting girls involved in tech.
Ivanka Trump and Jared Kushner attended the couple's wedding last week.
"So much love for you both as you begin forever together," Trump tweeted.

Want more stories like this? Sign up here. Follow STYLE on Facebook, Instagram and Twitter
This article originally appeared on Business Insider .