Children of billionaires have access to a world that many can't even begin to fathom.
Some, including Jennifer Gates, the daughter of Microsoft co-founder Bill Gates, and Eve Jobs, the daughter of the late Steve Jobs, co-founder of Apple, use their fortunes to pursue passions such as studying (both went to Stanford University in California) and competing in equestrian events.
Holly Branson, the daughter of British business magnate Richard Branson, takes after her father and loves to spend her money on experiences and adventures rather than material objects.
10 exotic places that should be on your bucket list
Others use their fortunes a little more lavishly – think holidaying around the world, exploring the seas in yachts, stocking wardrobes with designer clothes, and partying in the city.
Tiffany Trump, daughter of US president Donald Trump, and Alexa Dell, daughter of Dell Technologies CEO Michael Dell, both have a taste for finer fashion and seeing the world.
David Ellison, son of the co-founder of Oracle Corp, Larry Ellison, loves to get around in style – via jet or snowboard.
China's 7 top travel influencers with an instinct for #wanderlust trends
Here are some of the outrageous ways the children of billionaires spend their money.
Jennifer Gates recently graduated from Stanford, where undergraduate tuition costs US$50,700 for the 2018-19 school year.
Gates loves to travel.
Her Instagram page shows she's been everywhere from Lake Como in Italy to Barcelona to Australia.
Sometimes she even charters a yacht during her trips.
Can reality TV star Kim Kardashian West be a Chinese influencer?
Gates is also an accomplished equestrian.
To support her passion, her father reportedly spent US$37 million buying a property in Wellington, Florida – a hotspot for wealthy equestrians.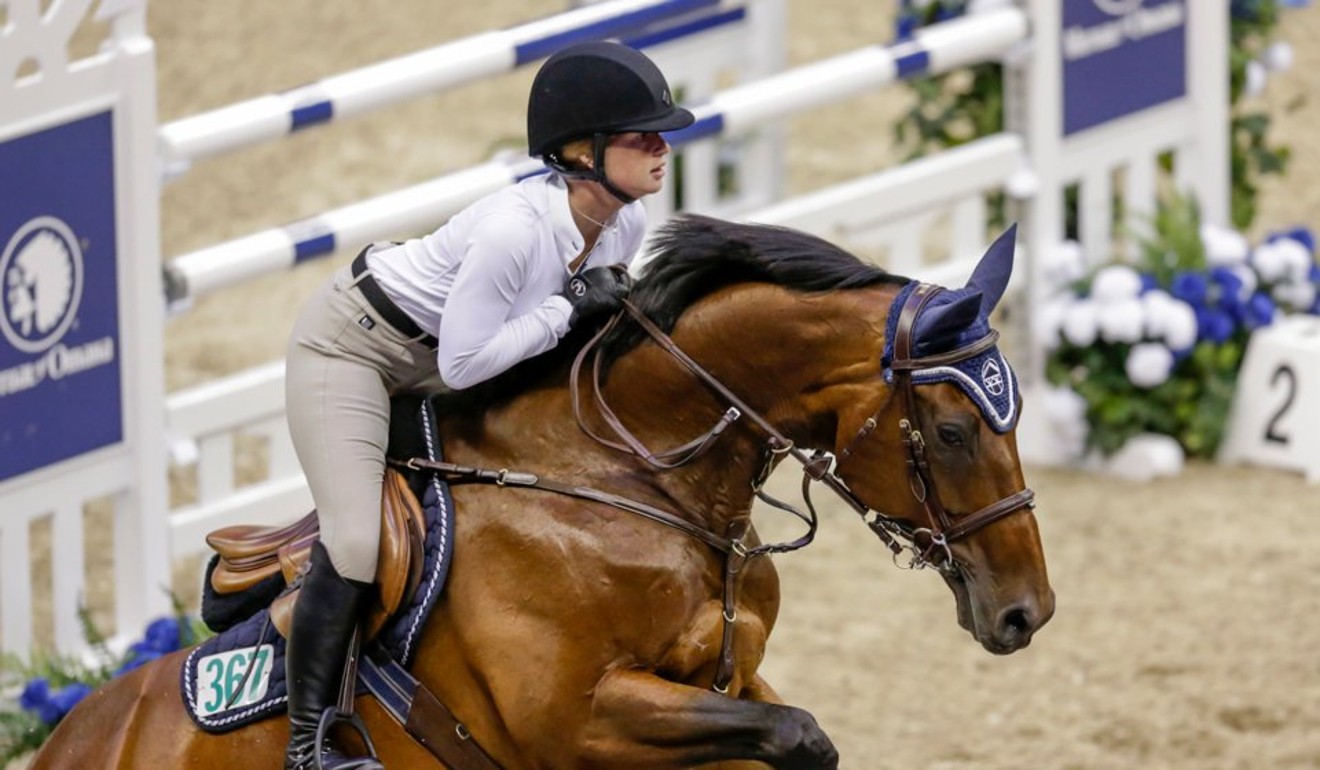 Like Gates, Eve Jobs is also a keen participant in equestrianism.
Her mother, Laurene Powell Jobs, bought her a US$15 million ranch in Wellington.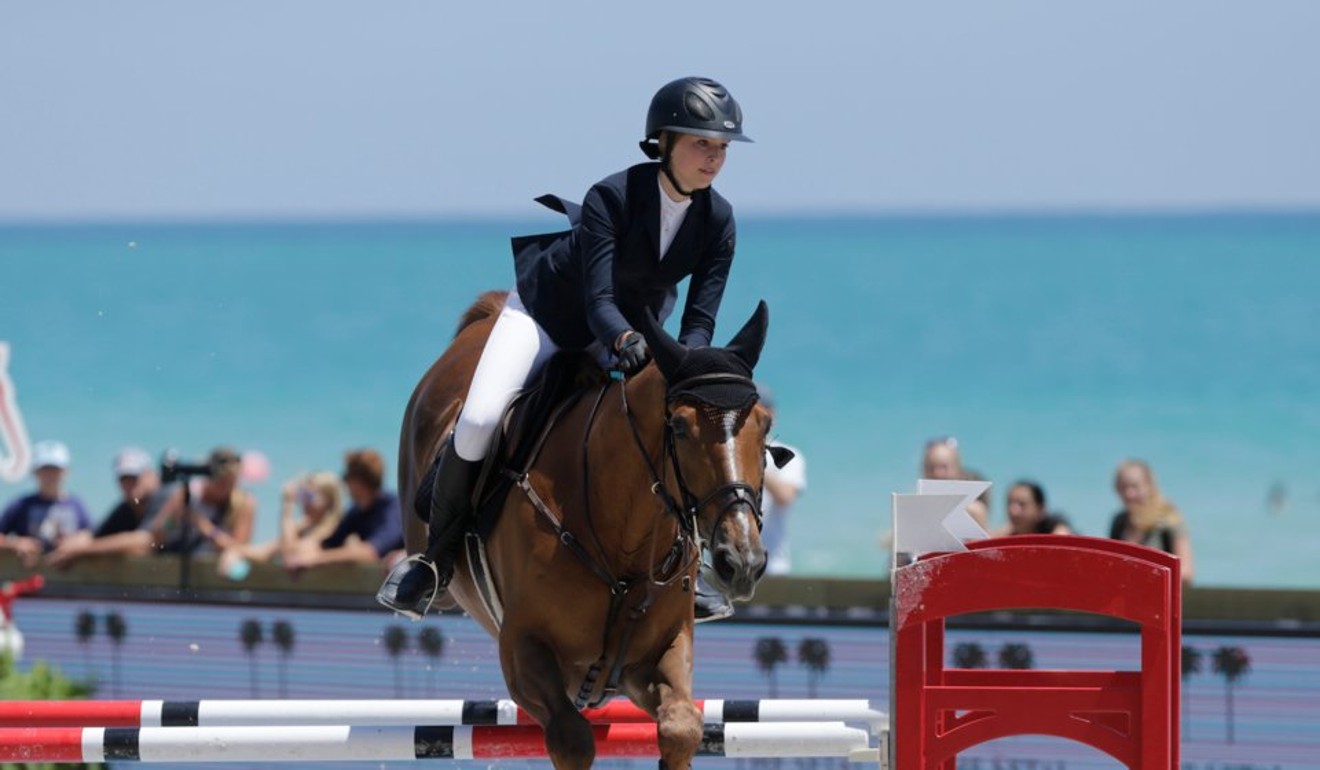 Jobs also bought a stallion named Chill RZ in 2016, according to The Chronicle of the Horse.

She also likes to travel and seems to have an affinity for Italy, with her Instagram posts showing her holidaying in places such as Positano, Sicily and Florence.
In August, Jobs also went to Lollapalooza, an annual music festival in the US, where a four-day pass costs more than US$400.
6 top Chinese female Instagram influencers you should follow
Jobs and Gates are not the only billionaire daughters who compete in equestrianism – Georgina Bloomberg, the daughter of Michael Bloomberg, has also won prizes as an equestrian.
Over the years, she has bought 13 horses.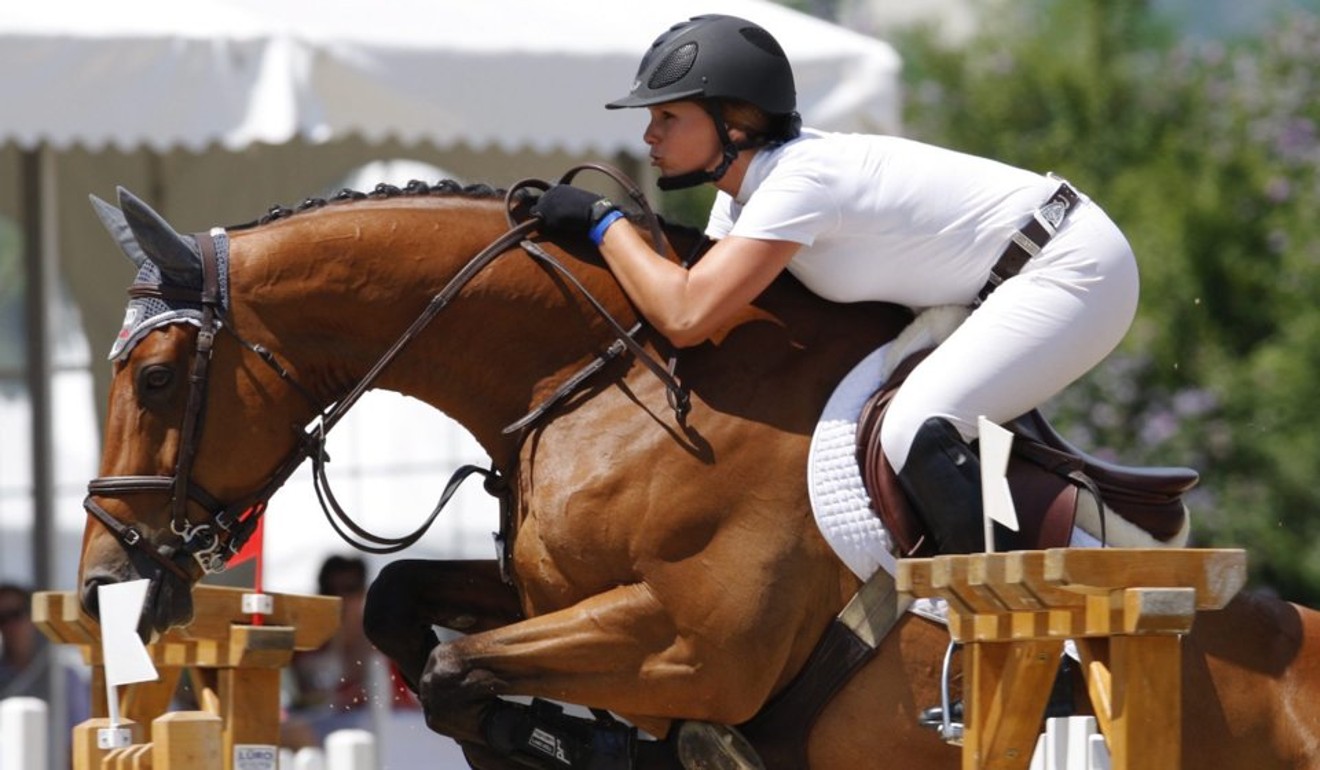 Bloomberg must love adventure – she has travelled to Paris, Bermuda, and the coast of France.
Holly Branson also has an adventurous spirit.
She prefers experiences over material items, having climbed Mont Blanc in Europe, run marathons, attempted a sailing record, and signed up to go to space.
Her brother, Sam Branson, also takes part in the family's adventures.
Meet Mr Bags, the Chinese digital influencer who's changing the way women shop
He went all out with a "nearly royal wedding" – a five-day affair in South Africa in 2013 – to Isabella Calthorpe.

Some children of billionaires spend their money more lavishly than others. Peter and Harry Brant, the two sons of Peter Brant Snr, the chairman and CEO of White Birch Paper, are New York socialites known to live the Gossip Girl life.

Peter really indulged in the billionaire life over the summer. In June, he attended horse races in France.

Who are China's top influencers by commercial value?
And he spent the Fourth of July boating around New York.
Judging from his Instagram account, he travels frequently – from Beverly Hills and Palm Beach ...

... to Sorrento, Italy, and Saint-Tropez, in France.
Chinese celebrities and KOLs fuel massive 'fan economy'
He even held his 23rd birthday party in St Barts.
When he's not travelling, he lives it up in Manhattan.
And he looks good doing it – just look at that US$1,300 Givenchy watch he's sporting.
Alexa Dell, the daughter of Michael Dell, whose net worth is about US$27 billion, also has a taste for the finer things.
How do Instagram's 'Rich Kids of The internet' spend their fortune?
She often sports designer wear; her Instagram feed features her dressed in Gucci, Dior, Dolce and Gabbana, and other high-end brands.
Dell also has an affinity for travel. She once said: "I love experiencing new cultures and am inspired by all corners of the world."
She's been spotted on a yacht or two.
She also travels in style, like on this private jet she took to London.
How the 'Rich Kids of Instagram' are spending their summers
She's not one to miss the Veuve Clicquot Polo Classic either.
Tiffany Trump also spends money holidaying, including an Italian yacht trip and a Budapest excursion, as well as summers in Southampton and visits to the Bahamas.
Like Dell, Trump likes designer brands. She has been spotted wearing US$725 Aquazzura shoes and has worn clothes by Daniel Basso, a designer whose gowns can cost thousands of dollars.

She also enjoys a night out on the town ...
What wealthy Chinese do and don't want from their travel experiences
... when she's not studying, that is. She attended the University of Pennsylvania for her undergrad studies and is at Georgetown Law School, which costs upwards of US$58,000. Her father has paid for her schooling, a source told People magazine.
Jasmine Jordan, the daughter of retired basketball player Michael Jordan, is a brand representative for her father's shoe line – but she technically doesn't need to work when her father is the first billionaire athlete.
She has a Dodge Challenger SRT – a sporty car, but not as flashy as other billionaires' cars.
Her Instagram feed shows she has a penchant for designer purses, such as Gucci.

Like other children of billionaires, she explores places around the globe, like Hong Kong.
How to gain VIP access to Fashion Week, the world's 'must-see' event
David Ellison is also keen on travel and likes to get to places in style. While holidaying in Hawaii, he took a helicopter ride to explore its islands.
He also set off in a private jet for a family birthday party in Nashville.
And he seems to have chartered a yacht for his mother-in-law's birthday in Malibu ...
... which he also used to spend New Year's in Lanai.
Who are the 10 richest billionaires in US finance?
He opted to get around via a snowboard while spending the Fourth of July in Lake Tahoe last year.
He also pays for prime seating at tennis matches.
Meanwhile, Hamdan bin Mohammed Al Maktoum, known as Fazza, son of Sheikh Mohammed bin Rashid Al Maktoum, the vice-president and prime minister of the United Arab Emirates, travels everywhere, from Mongolia ...

... to Chicago.
And he's known to get around via helicopter.
Who are India's top 10 richest billionaires?
Like his father, Fazza has an affinity for horses and attends the Royal Ascot horse race yearly.

He's well-equipped to document all his adventures.

Sofia Abramovich, the daughter of Roman Abramovich, a businessman whose net worth is more than US$11 billion, is also known to live a lavish lifestyle.
Her father owns the world's second-largest yacht, the 533-foot (162-metre) Eclipse, which she uses at her leisure.

She has travelled to places such as Saint-Tropez and Antibes, France, on the yacht.

How does Jeff Bezos, the richest person alive, spend his billions?
When she travels, she stays in fancy hotels with jaw-dropping views.
She enjoys a night out on the town ...
... and weekends in Ibiza with her friends.
A bit of shopping doesn't hurt either.
Forget golf, ice hockey is the new sport of China's richest
Another competitive equestrian, Abramovich also has horses in the stable on her family's estate in England.
Emma Lasry is the child of the hedge fund manager Marc Lasry.
She appears to splurge on food ...
... cocktails ...

... and confectionery.
How big is salary of under-fire Jeff Bezos, the world's richest person?
Not to mention clothes – just look at that wardrobe and wall of shoes.
Like most other offspring of billionaires, she travels around the world ...
... and goes yachting on the seas.
She has also taken to boxing – a standard non-member training session at Aerospace is US$145. Even the richest of kids need to blow off some steam.
Want more stories like this? Sign up here. Follow STYLE on Facebook, Instagram and Twitter
This article originally appeared on Business Insider .