British racing driver Lewis Hamilton has already won his fifth Formula One world championship.
The 33-year-old, who drives for the Mercedes team, earns about US$51 million a year, according to Forbes magazine.
He is known for dating some of the most famous women on the planet – most recently rapper Nicki Minaj, with whom he went all-terrain riding in Dubai, but also, in the past, singers such as Rihanna, Rita Ora and Nicole Scherzinger.
Lewis Hamilton says fate has played a part in his race to Formula One stardom
Hamilton is also known for his amazing vehicle collection – including the cars he likes to buy, drive, or be driven in.
Let's take a look at the most expensive, rare, and bizarre vehicles he drives when he is not racing.
Hamilton secured his fifth F1 world championship title after securing fourth place at last month's Mexico Grand Prix in Mexico City.

The view from Hamilton's office window typically looks like this.
He has a cockpit that offers very little space as he hurtles around a racetrack in a Mercedes racing car at speeds of 200 miles per hour (320km/h).
Hamilton is driving the company's F1 W09 EQ Power+ car during the 2018 season, but it's not the only vehicle he gets his hands on.
5 things you should know about Max Verstappen, Formula One's 'flying Dutchman'
He passed his driving test in 2002 and bought his first car – a second-hand Mini Cooper, which is not too dissimilar to the model that the character Mr Bean made famous in the eponymous British comedy featuring Rowan Atkinson.
Before long, Hamilton was lent a Mercedes C 200 by a showroom, which he said was "very cool" and popular "with the ladies" when he was only 18.
The second car he bought was a bit of a step up – a Ferrari 599 GTO, which he has only recently sold.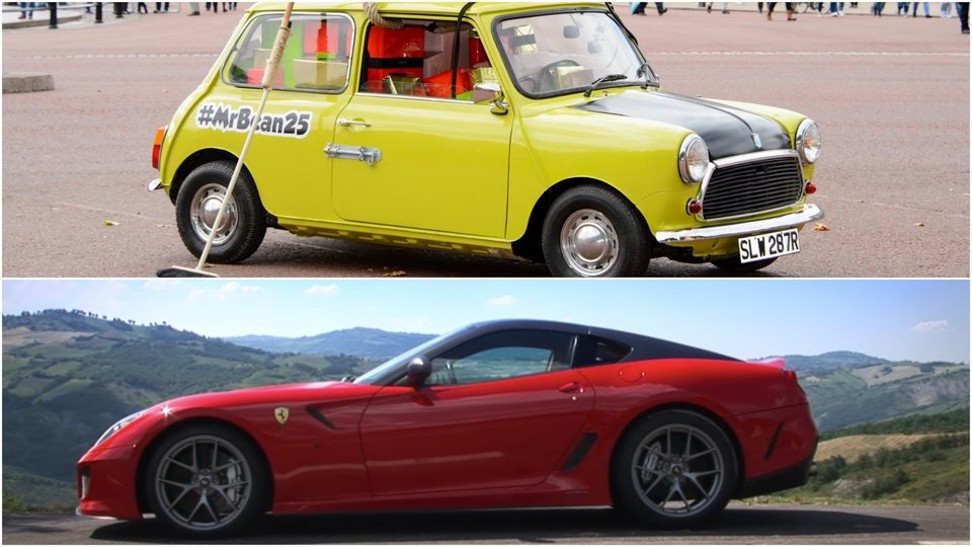 These days, Hamilton can pick and choose from a wide variety of vehicles when he is not racing.
One of the cars he has in his collection is a rare Pagani Zonda 760LH, which he uses to drive through the hairpin bends on Monaco's streets.
Yet Hamilton says he does not like the car.
"The Zonda is terrible to drive," he once said.
"It's the best-sounding car I own, but handling-wise it's the worst."
Listen to the sound it makes in the video below.
What's Porsche doing to ignite China's passion for luxury cars?
Here's another look at his Zonda.
And another.
Hamilton also owns a gorgeous 1967 Shelby Mustang GT500.
Hamilton says this car is "beautiful" but "a heap of junk".
He once said: "I'd seen Steve McQueen drive a Mustang [in the film] Bullitt.
"The company did a good job on the paint job, but the rest of the car just isn't very good, so I never drive it."
Tesla Model 3 and 15 other new luxury cars that will shake up 2018
In a 2017 interview with Formula1.com, Hamilton was asked which car he would use if he could only drive one vehicle on the road ever again.
"Probably the Mercedes SL 300 Gullwing," he said.
Looking at the photos below, it's certainly not a bad choice – but the only problem is that Hamilton does not own one.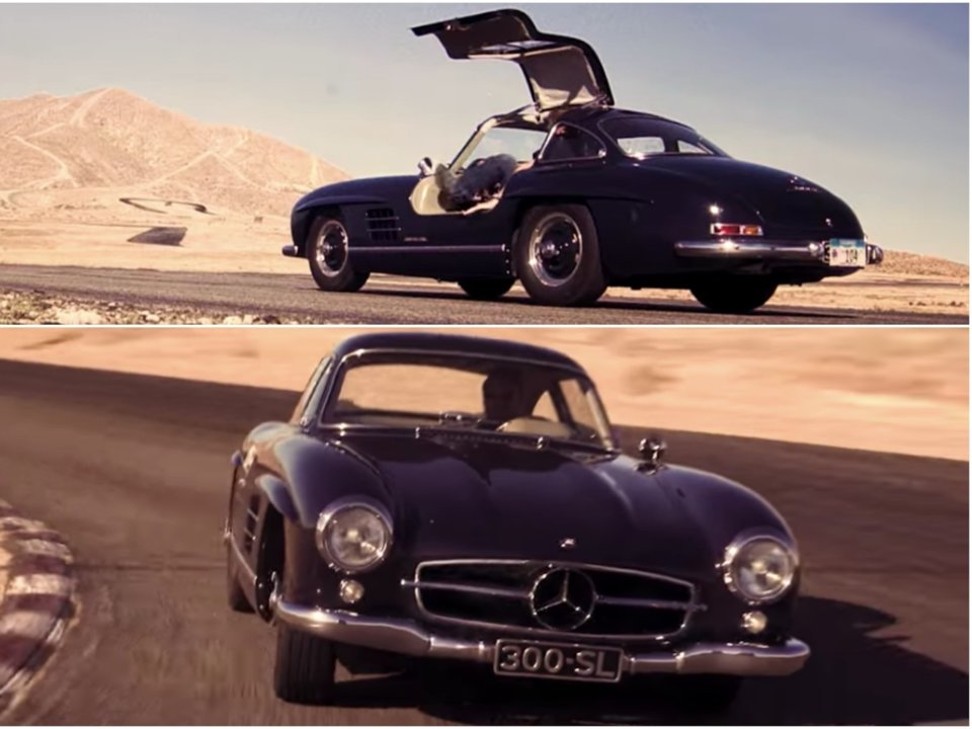 Hamilton has three cars in which he is chauffeured around: a Mercedes-Maybach S 600, a Mercedes GL 63, and a Cadillac Escalade.
If that were not enough, there is actually another Maybach that Hamilton is desperate to own – the all-electric Maybach 6, which has a top speed of 155mph and can accelerate to 62mph in less than four seconds.
Again, Hamilton has a problem … it is still a concept car and, therefore, not even on the road yet.
The British driver clearly loves his Ferrari LaFerrari – he even bought two.
One is a white LeFerrari Aperta, which could attracted a price of between US$2.5 million to US$10 million if it were sold today.
The other Ferrari is a classic red hardtop, which he used when taking pop star Justin Bieber for a cruise around Sunset Boulevard, in Los Angeles, in 2016.
Beiber also posted a photograph of him sitting on the car bonnet on Instagram.
Luxury carmakers look to the past for design inspiration as retro enjoys a revival
Although he drives for Mercedes, he used to represent McLaren.
He was photographed in the McLaren P1 supercar – which can cost anywhere from US$1 million to US$2 million – in 2015, and nobody was more delighted than McLaren, who used the photo to score social media points.
"Nice to see you still like McLaren cars, old friend," the manufacturer tweeted.
His cars cannot be all Pagani, McLaren, or Ferrari, though.
Hamilton does drive for Mercedes, after all, so it's no surprise that he owns a Mercedes SLS AMG, a car he acquired in 2014.
Obviously, this is not a standard SLS. It has an additional 59 brake horsepower under the bonnet, which boosted this 6.2-litre V8 to 622bhp.
It also has a top speed of 196mph and can accelerate from 0 to 60mph in 3.5 seconds.
He has also driven the Mercedes AMG GT R.
"I was surprised it was street legal," he said.
Tesla's Shanghai factory could take luxury cars up a gear in China
Hamilton also owns a Techart Porsche 997, a Mercedes-Benz G 63 AMG 6×6 mammoth, and a 1966 Shelby 427 Cobra, which cost about US$1.5 million.
He called it a "boss whip" on his official Facebook page, pictured below.
Want more stories like this? Sign up here. Follow STYLE on Facebook, Instagram and Twitter
This article originally appeared on Business Insider.