The sales team at Queens brokerage Modern Spaces met on Tuesday to discuss how to price the penthouses on the top of the New York borough's tallest condominium building, Skyline Tower, in Long Island City.
Naturally, their planning session took into account the big news: Amazon, the e-commerce and cloud computing company led by CEO Jeff Bezos – the world's richest person – was close to a deal for a new central office in the neighbourhood.
"We were thinking of creating a really nice, full-floor apartment for Jeff," Eric Benaim, president of the brokerage, said. "We'd have a built-in [digital voice assistant, Amazon] Alexa."
Jeff Bezos makes every minute pay – about US$149,000
Long Island City, a fast-growing area just across the East River from Manhattan, is one of two locations that together would house as many as 50,000 Amazon staff in its ever-expanding workforce, according to people briefed on the negotiations.
The news has left local real estate brokers starry-eyed with possibility, and even the most sober data-watchers are calling for a range of optimistic scenarios for the Queens sales and rental markets.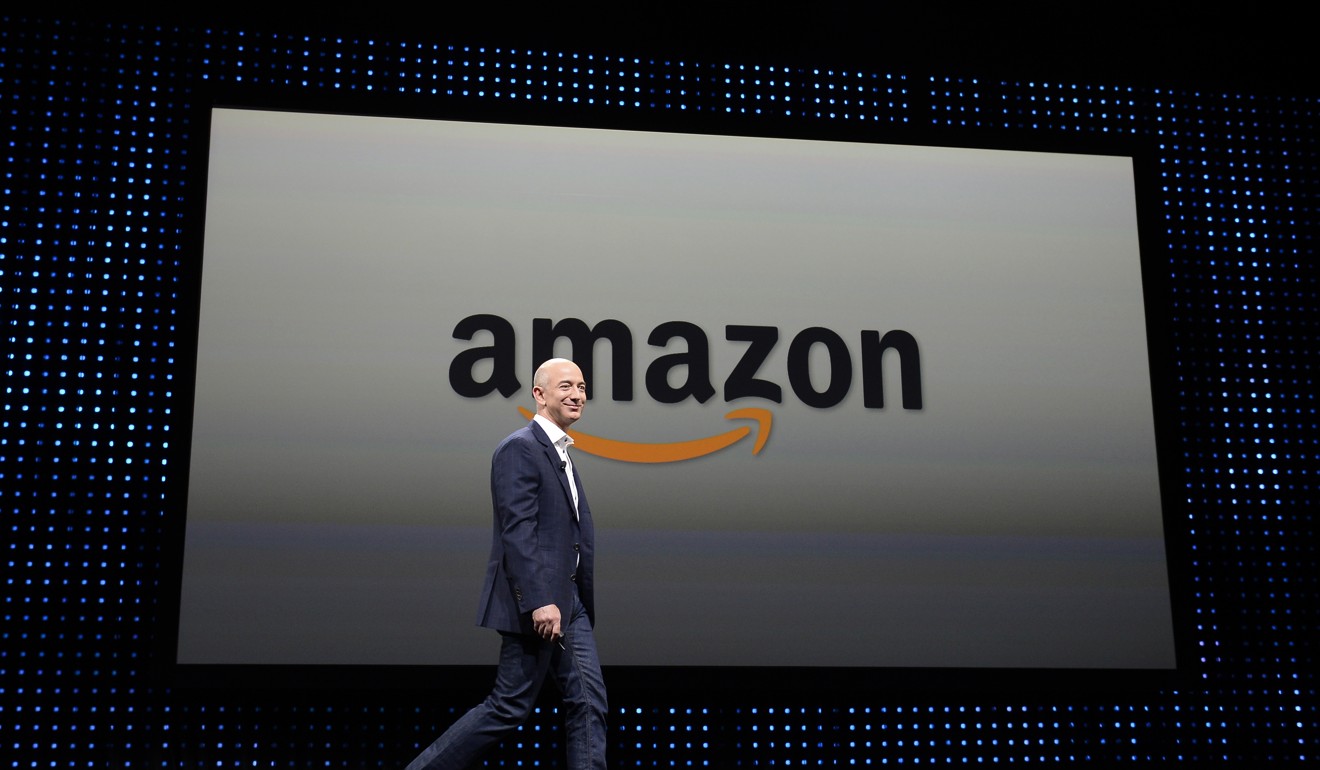 Many blocks of flats have been built in the neighbourhood in recent years, creating an overabundance of glassy towers that have depressed rents and forced landlords to offer incentives to entice tenants. The for-sale market has fared better, with prices climbing sharply as buyers seek out the area as an affordable option with just a short commute to Manhattan.
How New York's Brooklyn 'neighbourhood' restaurants have raised their game
Queens sale prices have hit records for six consecutive quarters, with the average house price reaching US$635,281 in the three months to September 30, property valuer Miller Samuel and brokerage Douglas Elliman Real Estate said.
If you're marketing a condominium right now, this is like manna from God
In the past five years, the median home price has jumped 45 per cent, according to listings on the StreetEasy property website.
Tens of thousands of new workers moving to Long Island City would probably keep the sales-price momentum going and could even start a wave of housing speculation, Grant Long, senior economist at StreetEasy, said.
What is Jeff Bezos doing with his US$2 billion philanthropic fund?
Areas beside the neighbourhood, such as Sunnyside, Astoria and Brooklyn's Greenpoint, may also see a small rise in demand and pricing.
"If you're marketing a condo right now, this is like manna from God," Justin Elghanayan, president of the luxury property company, Rockrose Development, said.
It's also a boon for a flat developer such as Rockrose, which owns or has under construction almost 3,000 rental units in Long Island City.
Elghanayan said there could be a series of benefits: Amazon would bring thousands of "interesting people" to the neighbourhood, which, in turn, would draw more creative retail and other technology companies to move their offices there.
All that would increase the appeal of renting property in the area.
A day in the life of rich man Jeff Bezos, who always offers to do the washing-up
The opening of a Whole Foods Markets store, the supermarket chain specialising in organic products owned by Amazon, was a given, he said.
More bars and restaurants that do well with a 24-hour presence of both office workers and residents are also likely.
There's also potential benefit for those glass-tower landlords: they might finally be able to end the concessions and charge higher rents, Long said.
"A two-year lease looks a lot nicer today than it did on Sunday," he said.
Want more stories like this? Sign up here. Follow STYLE on Facebook, Instagram and Twitter